Seed heavy tortilla chips!
Please note that this review was not paid for or sponsored by any third party. The opinions in this review are strictly my own. I am not affiliated with Costco or any of its suppliers. I am just a fan of the company. I write these honest reviews to help my fellow shoppers.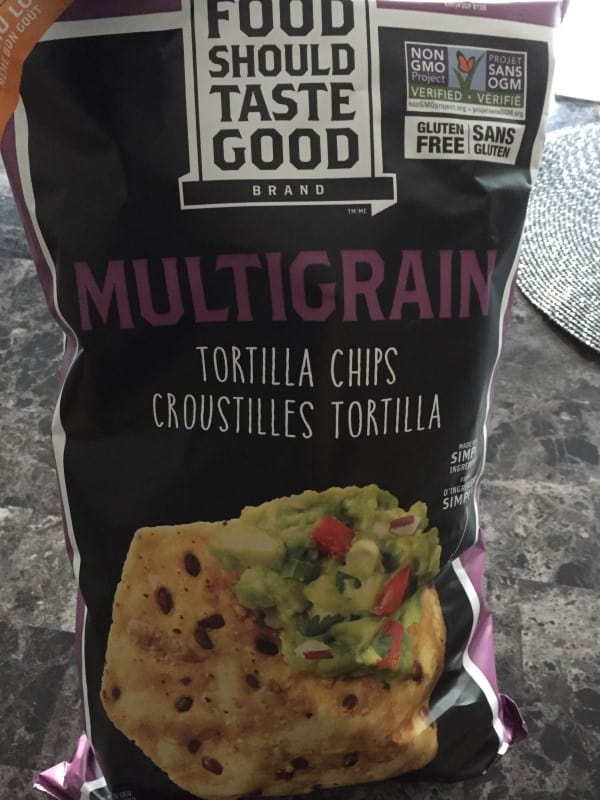 I think it's obvious how much I love snack food. I spotted this bag of Food Should Taste Good Multrigrain Tortilla Chips recently at Costco and decided to try them.
These taste great. Almost in between a whole grain thin cracker and a tortilla chip. You can definitely taste the fact that they're a multigrain tortilla chip. One thing I noticed right away is they do not have the saltiness that other tortilla chips have. They're thicker than a regular tortilla chip and are very crisp. These Food Should Taste Good Multigrain Tortilla chips lack an oily, processed taste. All the chips come in interesting little shapes. Due to the limited amount of saltiness I think these would go perfectly with salsa, guacamole, melted cheese or spinach dip. To put it bluntly, these taste healthier than a lot of other chip options but do not sacrifice flavor to get there.
These are super convenient and the one thing I wanted to point out is that because these chips are a larger I did not notice very many broken chips in my bag. Also because you could definitely replace crackers with these and eat them with some cheese or cold cuts for lunch. As I've said before, I wish the bag allowed for resealing as I think that keeps foods fresher for longer.
These were purchased for $6.99 Canadian which I do not think is unreasonable considering it is a pretty large bag and the price is set quite competitively to other similar products at Costco. A regular bag of plain potato chips at the local grocery store is generally about $3.29 and half the size, so considering this is a large bag with much healthier ingredients, I think the price is justified.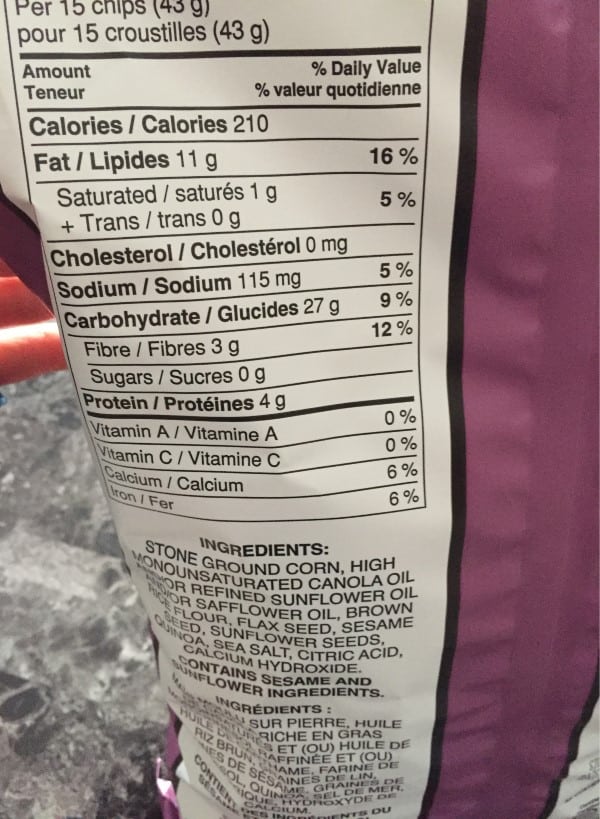 Nutritionally, I was right about the sodium being low! 15 chips is 210 calories, 11 grams of fat, 4 grams of protein, 0 grams of sugar, 3 grams of fibre and only 115mg of sodium. The sodium is less than other brands of chips for sure and I find because they're less salty you don't feel the urge to eat 50. The ingredients in the Food Should Taste Good Multrigrain Tortilla Chips are stone ground corn, canola oil, sunflower oil, brown rice flour, flax seed, sesame seed, quinoa and sunflower seeds. I definitely like how they have flax seeds in them. If you love gluten free, dairy free, non-GMO, kosher food products you're in luck with these. If you limit yourself to 15 chips, you're fine nutritionally, if you eat the whole bag you may not feel as great.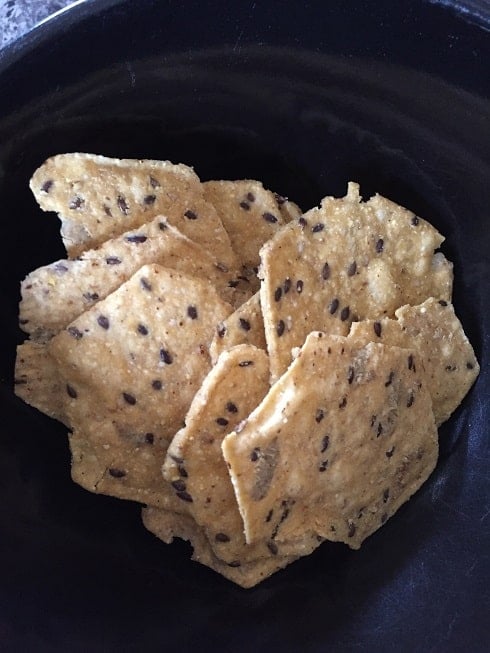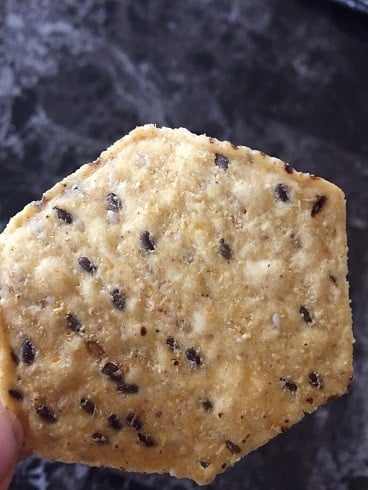 I would definitely repurchase these to bring to a party or keep around home, they taste delicious and could be used as either a cracker or a chip. I appreciate these having less salt and healthy ingredients. I wish more companies used re-sealable bags but I understand there's a cost associated with that. Overall tasty, healthy, crunchy tortilla chips.
Taste: 8.5/10
Cost: 9/10
Convenience: 9/10
Nutrition: 7/10
What's would you dip these in?