Tips to pick Costco Produce!
Please note that this review was not paid for or sponsored by any third party. The opinions in this review are strictly my own. I am not affiliated with Costco or any of its suppliers. I am just a fan of the company. I write these honest reviews to help my fellow shoppers.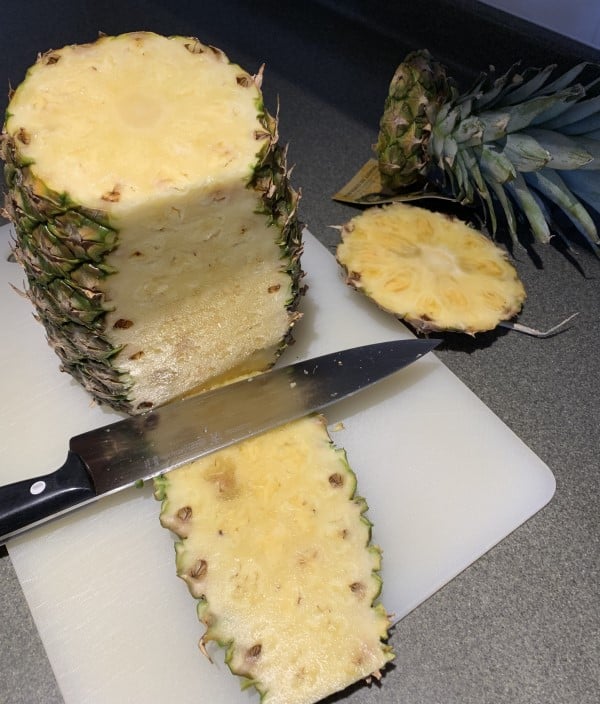 I'm mixing it up this Friday and posting something different. I take my fruit very seriously and wanted to share how I pick the best Pineapple and Pomegranate after years of experience.
My produce picking habits drive Sean crazy. I carefully look at all the produce we buy and I do this for good reason. Sometimes it takes a little bit of time and after I've spent 5 minutes picking the perfect strawberries I'm totally the girl that follows the fresh cart of strawberries being wheeled out to be put away by the store staff to see if there's even fresher strawberries. My produce picking rarely fails and my produce always lasts the entire week. Whenever Sean is tapping his foot while I carefully examine the produce I remind him how he never gets any funky fruit in his lunches and he always agrees. It pains me to see people randomly pick up overripe or moldy pineapples, grapes, berries etc without even looking at them. I pay such close attention because in Canada these produce items are often expensive, almost like a luxury item and there's nothing that annoys me more than opening up a thing of blueberries and finding they're all soft and moldy. Costco has the largest Pineapples for the cheapest and it's also Pomegranate season and Costco has cases of Pomegranate currently at a really reasonable price so I wanted to write a post on how to pick the best Pineapple and Pomegranate from Costco!
To pick a great Pineapple, first and foremost look for a Pineapple that is mostly green. Brown/orange/yellow are signs that the Pineapple is too ripe underneath. This ripeness usually starts at the bottom so if you notice just a little brown/orange/yellow at the bottom then that's usually not a problem because you can cut it off. If the brown is all over, your whole Pineapple may be super ripe. Also touch the Pineapple and look for firmness. Softness is a sign of it being too ripe and unless you're eating the entire Pineapple that day it probably won't last. Also smell the Pineapple. If you smell a overly sweet, strong or fermented smell then it's too ripe. If I find a green, firm, unscented Pineapple on a Thursday or Friday when I shop, I store it in the fridge until Sunday and then chop it up on Sunday and it lasts until the Friday of the next week.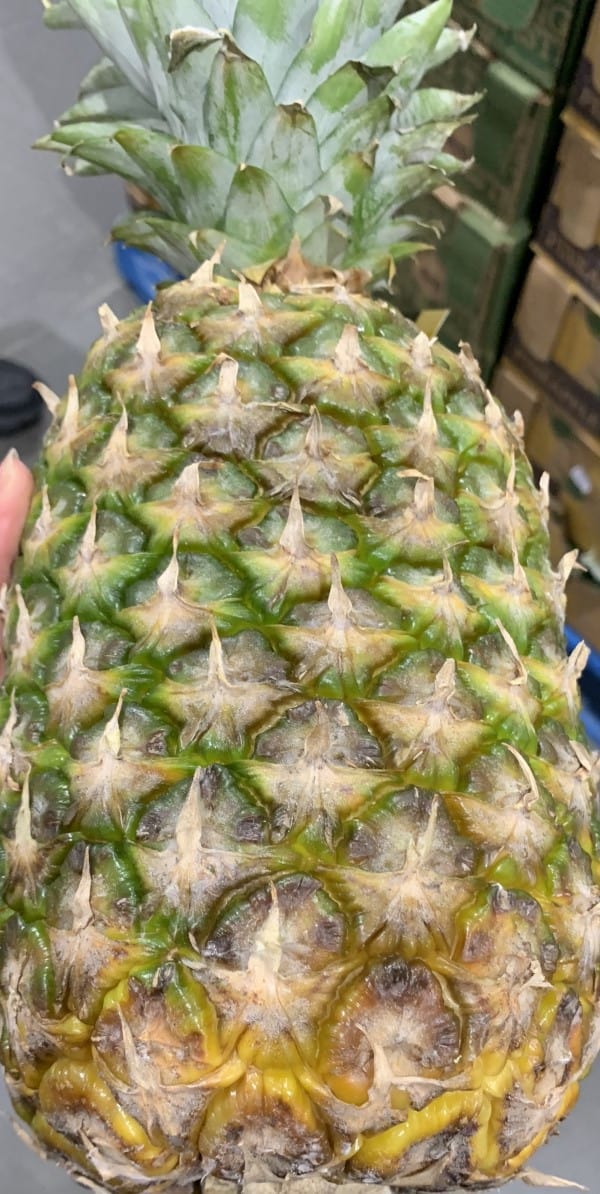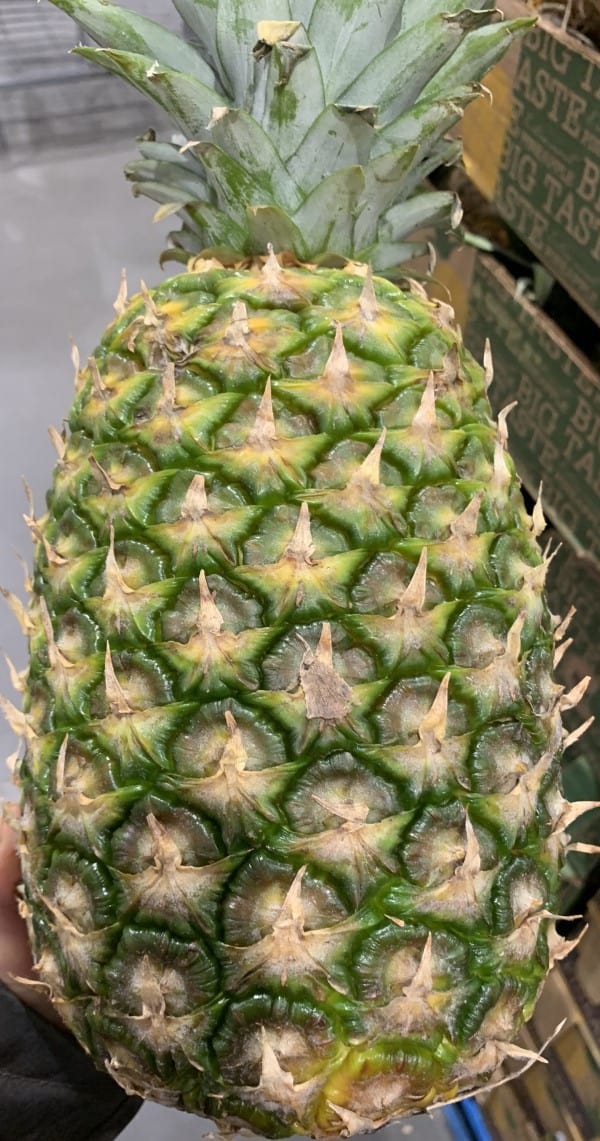 Pomegranate is so good for you and Pomegranate generally is not super cheap unless it's in season. It's so disappoining to cut open a pomegranate and find a bunch of brown, soft, moldy arils. When you pick a case of pomegranate at Costco pick up the pomegranate's and feel for heaviness. Heaviness means there's a lot of arils or seeds in the pomegranate so you get more bang for your buck. Also look for pomegranate that is not too dark in color or soft. If you can try to find a case that has a lot of heavy pomegranate that are a medium pink in color and have firm flesh that is, smooth, does not feel like leather and is not bruised or bumpy.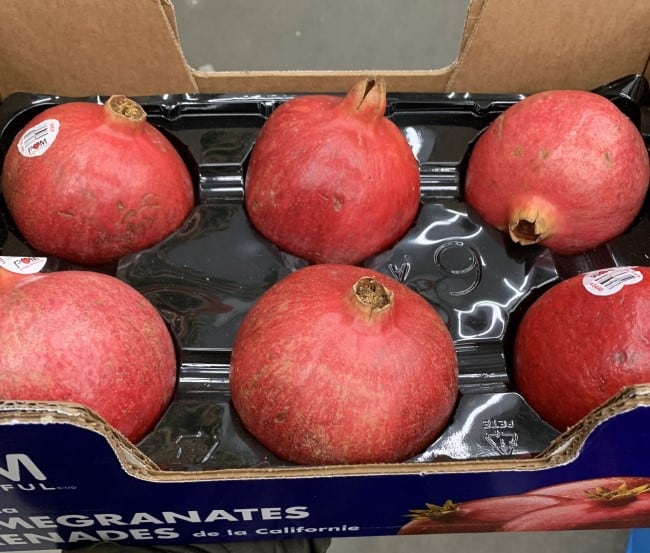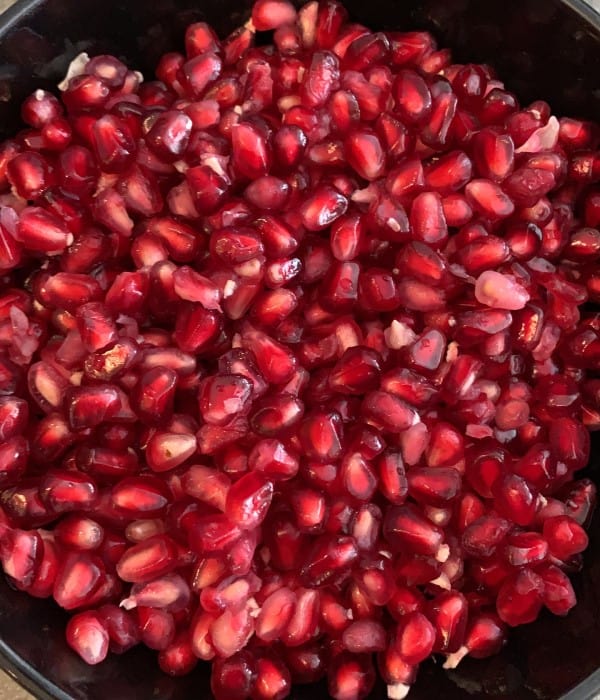 Let me know if you have any questions! Also let me know if you found this post helpful at all.