A quick breakfast you can enjoy hot or cold.
Please note that this review was not paid for or sponsored by any third party. I purchased this product with my own money and the opinions in this review are strictly my own. I am not affiliated with Costco or any of its suppliers. I am just a fan of the company. I write these reviews to help my fellow shoppers.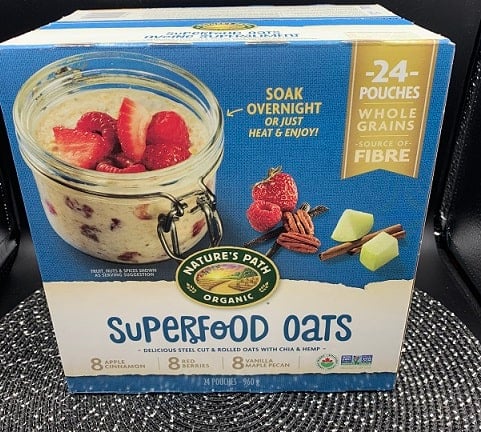 It's hard to find the time to make breakfast during the week. I'm always shocked when someone at work tells me they had bacon and eggs or pancakes for breakfast that morning. I can barely make it out the door for work with a coffee in hand, so if you're the kind of person that gets up and makes a hearty breakfast, I'm super impressed! Keep it up! For the rest of us, the Nature's Path Organic Superfood Oats from Costco might be a more realistic option.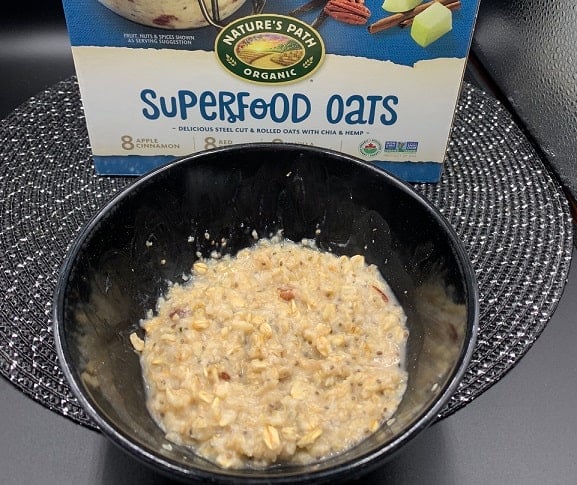 Taste
I've had a few products from Nature's Path in the past and I always seem to enjoy them, so when I saw this big box of Nature's Path Organic Superfood Oats on sale in the cereal aisle at Costco, it was an easy decision to give them a try. The box includes three different flavors: apple cinnamon, red berries and vanilla maple pecan.
Each of the flavors is pretty tasty and tastes more or less like you'd expect. I think the vanilla maple pecan is my favorite because it has chunks of real pecans in it and I love pecans and the vanilla flavor is quite subtle and natural tasting. Red berries is also delicious; it tastes fresh and not artificial or overly sweet. Apple and cinnamon is sweet, spicy and comforting, like drinking apple cider. The oats are an old-fashioned style oat and aren't powdery or super soft. They remain pretty firm when cooked or soaked. You can definitely see the chia seeds and taste the hemp too; there's a slight hint of an earthy taste to these oats. Having the three different flavors made it so I didn't get sick of any one particular flavor while eating the oatmeals for breakfast regularly. It's also is nice that you can choose whether to eat the oatmeal hot or cold. If you need even more variety, you can easily add your own extra ingredients to keep things exciting. Nut butter, fresh fruit, protein powder and yogurt were some that came to mind for me, but I'm sure there are lots of other good options too.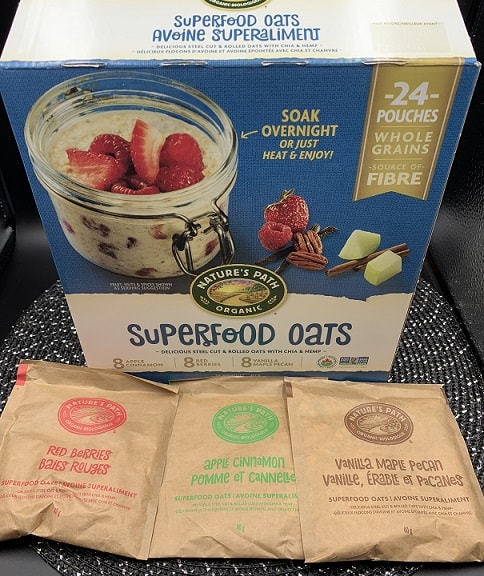 Cost
Each box Nature's Path Organic Superfood Oats comes with 24 individual packets of oatmeal (eight each of apple cinnamon, red berries and vanilla maple pecan). For a second I thought the box might include the cute little jar that's pictured on the front, but sadly it doesn't. You'll have to supply your own. I paid $8.49 Canadian for the box while it was on sale at Costco, which works out to less than forty cents per package. That's a really cheap breakfast! Costco's regular price for a box is $10.99, which still seems pretty reasonable to me.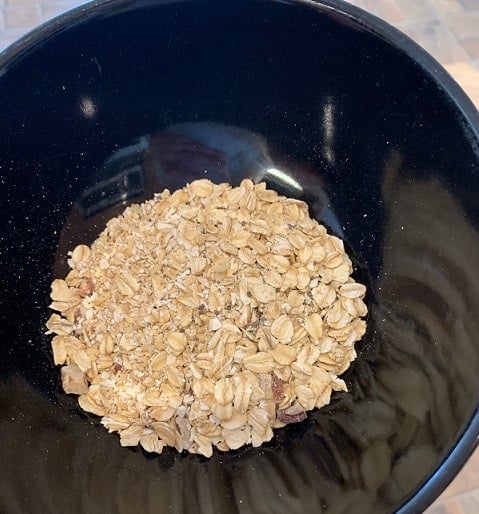 Convenience
Instant oatmeal is probably one of the most convenient breakfast options out there, and the Nature's Path Organic Superfood Oats are no exception. The oats come in their own pre-portioned individual packets, so you can easily bring a packet to work with you or mix one up at home in just a few minutes. You can use water to make hot oatmeal (either using a kettle or a microwave) or you can do the overnight method where you add your preferred milk option (dairy or non-dairy) and let the oats soak overnight. Personally, I like to eat hot oatmeal in the winter and overnight oats (cold oatmeal) in the summer. I tried both the hot and cold options the oats were good either way. If you don't drink cow's milk, try them with almond milk. If you're looking for a bit of extra protein with your breakfast, try adding a little bit of Greek or skyr yogurt if you're making cold overnight oats.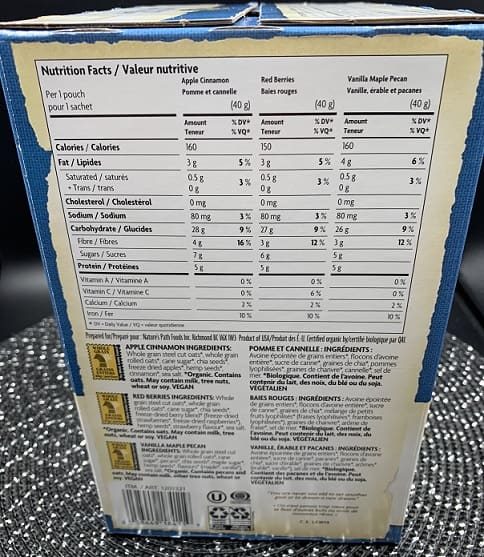 Nutrition
The calories and fat and sugar content vary slightly depending on the flavor. Please see the photo for the nutrition information for each flavor. Each packet of oats contains five grams of protein regardless of the flavor, which is pretty good for oatmeal. There is less sugar in each serving than I expected, so that's a positive too. Surprisingly the vanilla maple pecan flavor has the least amount of sugar. I originally thought that the calories seemed a little bit high for the amount of oatmeal that was in each packet, but the oats are actually really filling; one packet left me feeling satisfied and not the least bit hungry. Beyond the calories and macronutrients, whole grain oats are great for heart health and lowering cholesterol, plus each flavor includes hemp hearts and chia seeds which are also good for you. The overall list of ingredients is short, which is always a bonus from a health perspective.
Summary
If you're an oatmeal fan who's looking for a cheap, healthy, filling breakfast, I recommend the Nature's Path Superfood Oats from Costco. These oats check off a lot of boxes!
Taste: 8/10
Cost: 8/10
Convenience: 9/10
Nutrition: 8/10
Do you have a favorite quick and convenient breakfast item from Costco?