This salad NEEDS a few additional ingredients to balance out that heat!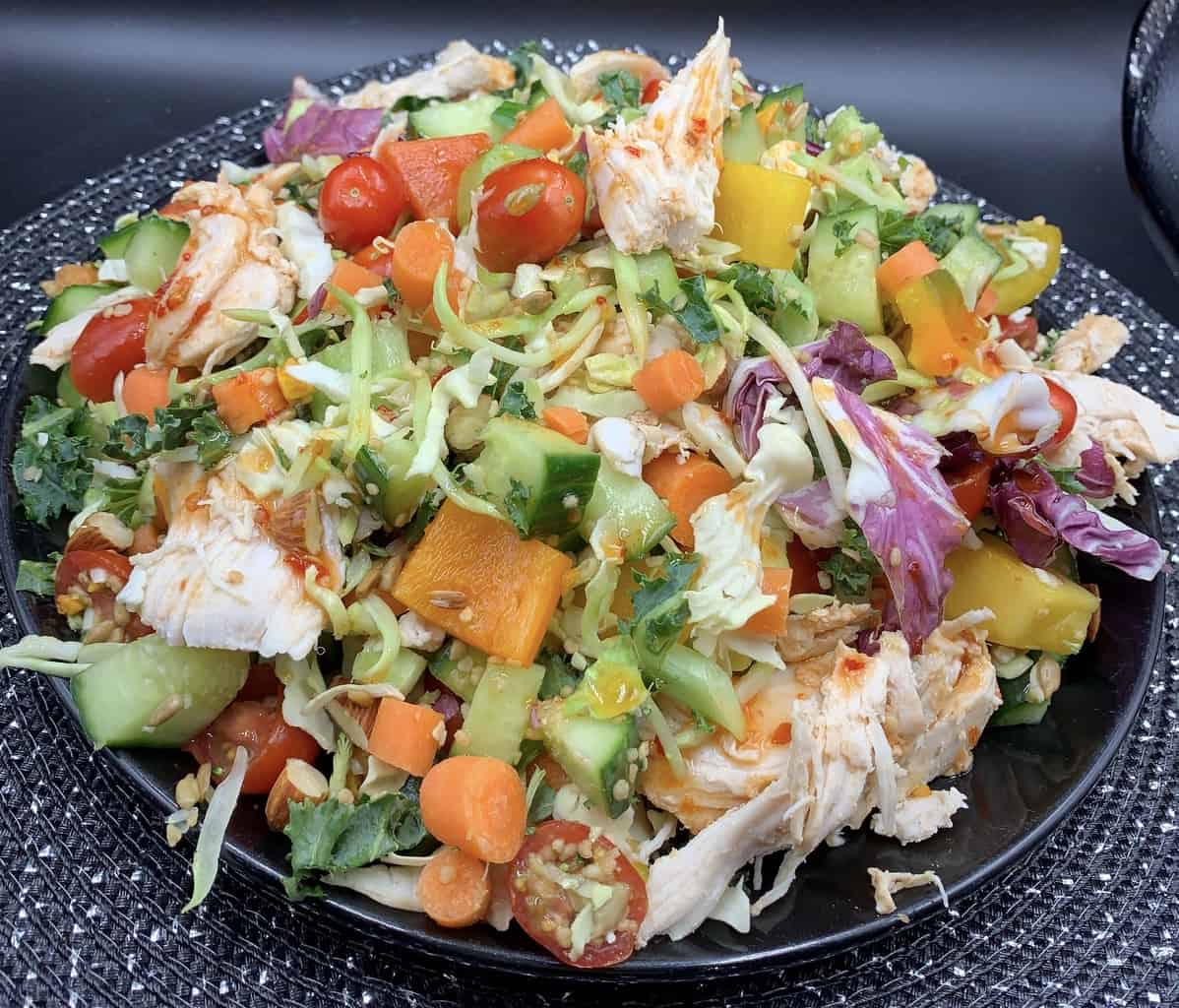 I just reviewed the new Taylor Farms Thai Style Chili Mango Salad Kit and today I wanted my post my recipe that has additional ingredients that make this salad even better. As I said in the review, the dressing is quite spicy so I find that by adding some ingredients that help off-set the spiciness the salad tastes much nicer! If you were going to only pick two ingredients to add to the salad I would recommend adding fresh mango and avocado. I definitely added more than that though!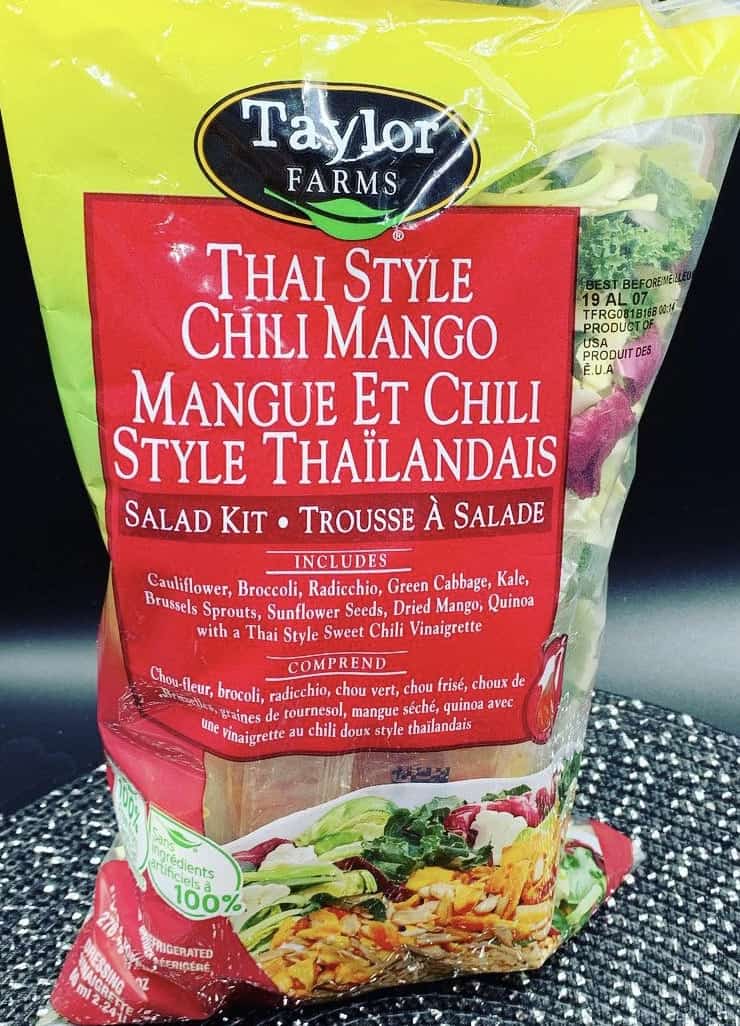 Ingredients:
1 Bag Taylor Farms Thai Style Chili Mango Salad Kit
¼ cup chopped cucumber
1 avocado diced
½ cup fresh mango diced
¼ cup carrot diced
¼ cup celery diced
¼ cup Concerto cherry tomatoes cut in half
1 boneless skinless chicken breast, baked and shredded or diced (optional)
1 orange bell pepper diced
Directions:
1. Add salad kit to a large salad bowl, toss with all the ingredients except for chicken. (Chicken is optional but I recommend leaving it out to be put on top when the salad is plated).
2. Serve mixed salad on plate and drizzle with dressing.
Any questions!? Let me know! I'm curious – if you've tried this salad kit, did you enjoy it?