If you're tooth is not super sweet and you love the flavors of chocolate and raspberry combined you will love these!
Please note that this review was not paid for or sponsored by any third party. The opinions in this review are strictly my own. I am not affiliated with Costco or any of its suppliers. I am just a fan of the company. I write these honest reviews to help my fellow shoppers.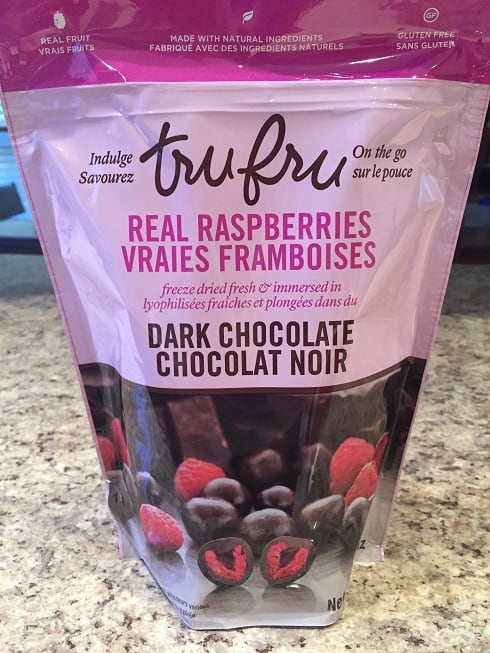 If you like a little crunch that's not too sweet, you'll enjoy these.
I found these dark chocolate covered raspberries last time I was at Costco and was immediately drawn to the colourful packaging. These are a new product that I have not seen at Costco until just recently,
These are simple, they aren't overly complicated which is what makes them so delicious. Simply just dark chocolate and raspberry. Basically they are freeze dried fresh raspberries encased in ball of not too sweet dark chocolate. Have you ever had freeze dried raspberries? When they are freeze dried they become crunchy which I think only contributes to how splendid these taste. Picture the chocolate "Maltesers", instead of the milk chocolate and malted milk ball in the middle, it's a whole fresh freeze dried raspberry and high quality dark chocolate. I love crunch with my chocolate so I found these to be quite delicious.
They definitely are not overly sweet, the freeze dried raspberry provides a sharp tartness and the dark chocolate surrounding the raspberry is definitely more on the bitter side and not super sugary. The chocolate not being overly sweet provides room to really taste the raspberry. I found with these I felt satisfied after one or two. The chocolate tastes like high quality, deep, smooth dark chocolate. The cost of these may be seen as slightly expensive to some individuals, $12.99 for the bag. However if you compare the cost to other items in the same aisle such as the chocolate covered raisins, dark chocolate covered mangoes and coconut clusters the cost is very comparable. If you crave raspberry and chocolate combined definitely give these a try. I think if I ever run out, I will buy these again. I also think I would like to try baking with them. What do you think about that idea?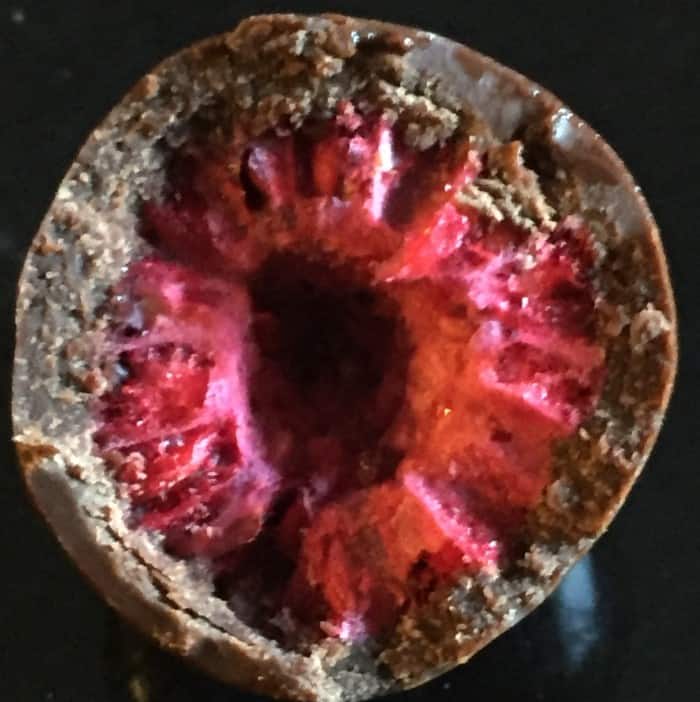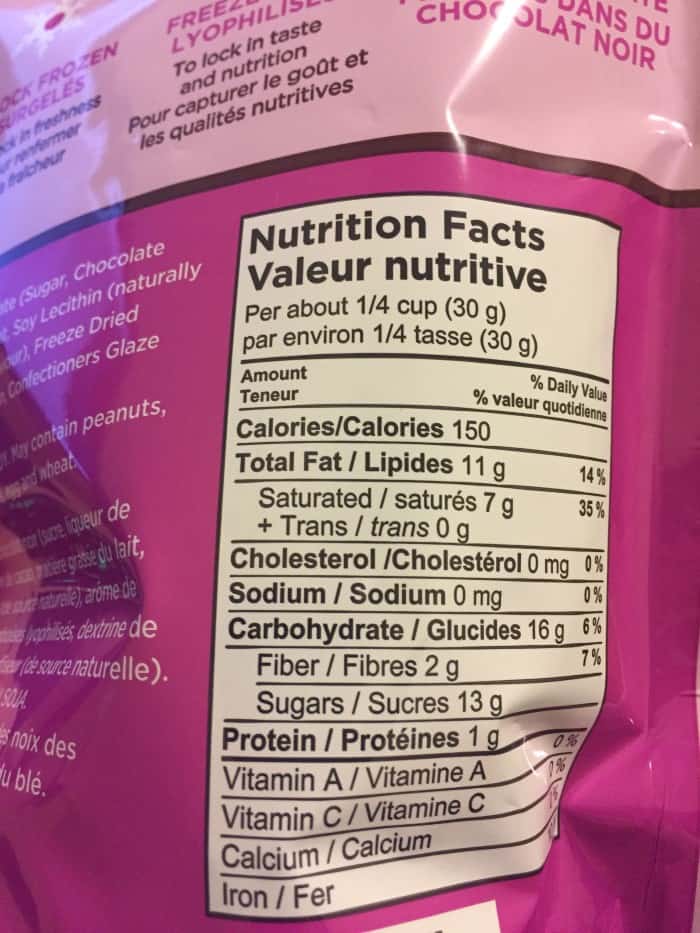 Nutrition: 2/10 (definitely a treat, raspberries and dark chocolate are both great for you, 150 calories for 1/4 cup is actually not bad but there is high sugar and fat)
Taste: 8/10 (I think because they are not so sweet they don't seem as addictive as other treats, which is a good thing!)
Convenience: 10/10 (open, eat, repeat)
Cost: 8.5/10 (compared to other treats in the same aisle they are priced similarly, some may view these as a little expensive for what they are, I would say they are reasonable)
Would you rather have chocolate covered mangoes or raspberries? Do you like dark chocolate covered fruit?