Another Way To Use The Sweet Kale Salad Kit To Make A Delicious Meal Sized Salad!
Please note that this review was not paid for or sponsored by any third party. The opinions in this review are strictly my own. I am not affiliated with Costco or any of its suppliers. I am just a fan of the company. I write these honest reviews to help my fellow shoppers.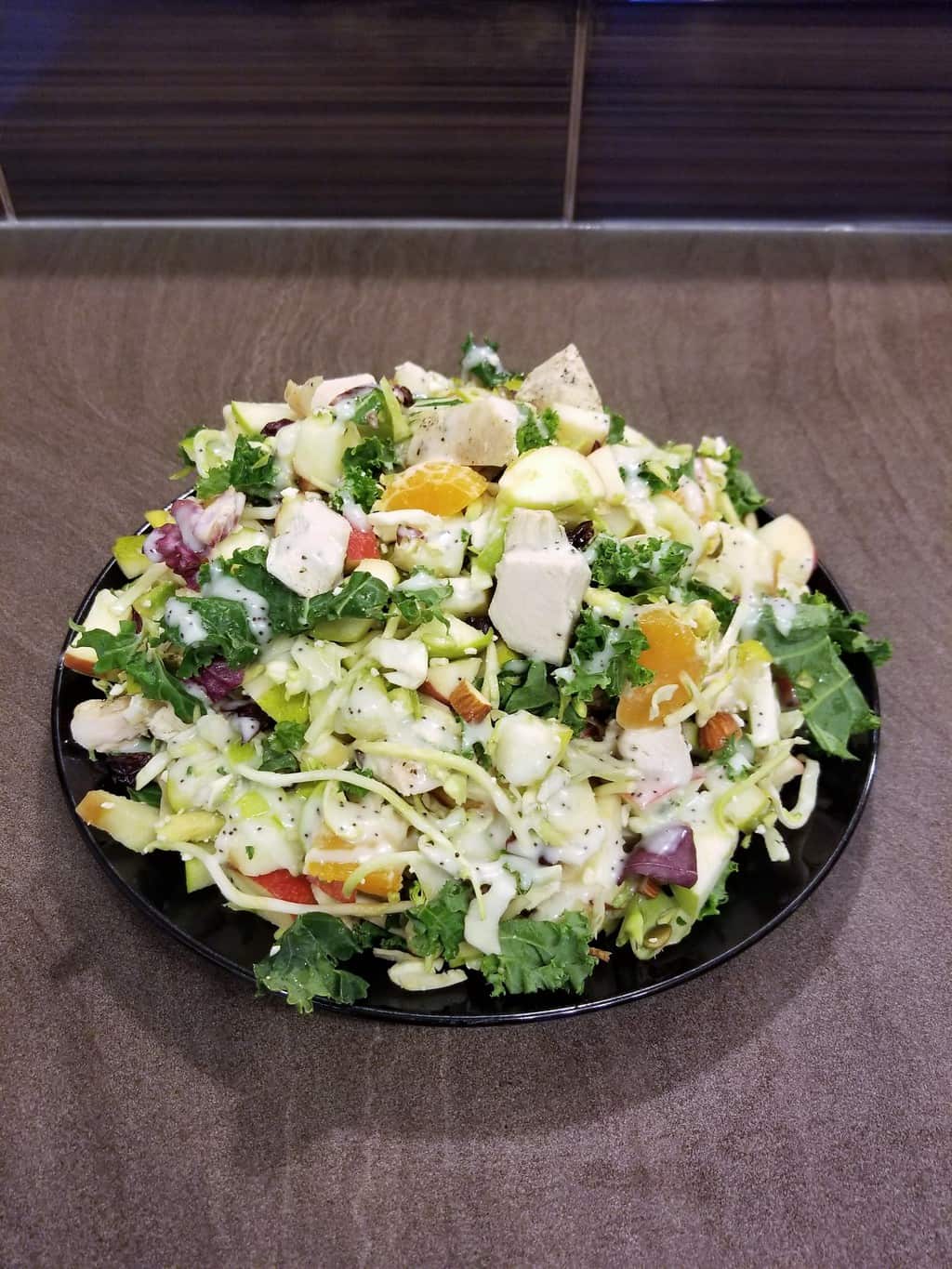 Check out my review for the Super 7 Food Sweet Kale Salad Kit I purchase from Costco!
Here is my recipe for "Natalie's healthy apple pear salad". Once again this recipe takes the Sweet Kale Salad Kit purchased from Costco and turns it from being used as a side salad to a full meal deal that will leave you feeling full and is PACKED full of nutrition. It covers protein, fats and your carbs. I guarantee if you bring this salad to your next potluck, BBQ or work function people will love it and appreciate that you brought something so delicious, nutritious and healthy. My husband and I eat this salad one night per week and also eat the berry salad I posted one night per week, we have been eating these weekly for about 2 years and still are not sick of them! Let me know if you enjoy this
Ingredients:
1 Sweet Kale Salad Kit purchased from Costco
20 Kirkland brand almonds chopped in half and toasted
1 Avocado diced
1 granny smith or green apple
1 pear (d'anjou or bartlett)
2 mandarin oranges or 1 can mandarin oranges (drained)
1 red apple of your choice
A sprinkle of feta
1 cooked chicken breast, cut up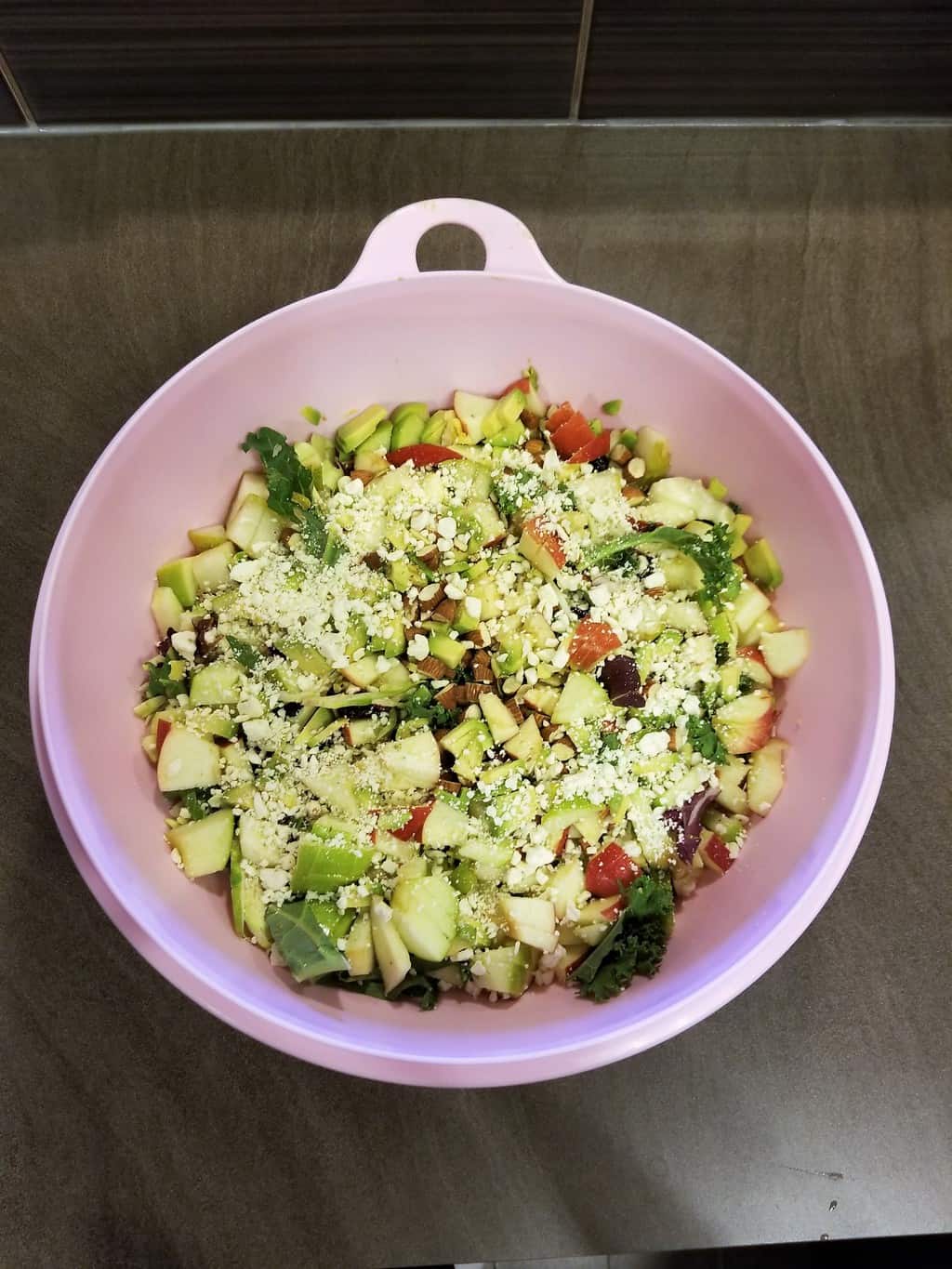 1. In a large bowl empty salad kit including packet of pumpkin seeds and cranberries.
2. Add all listed ingredients on top and toss gently. (I save the avocado till the end so it doesn't brown while I'm chopping other things). Do not mix dressing in with the salad as you might have leftovers and you may not want much dressing.
3. Serve and allow others to put on their own dressing. Either the dressing from the kit or a preferred dressing.
This salad will keep in the fridge for about a day.