Please note that this review was sponsored by Vega Sport. Costcuisine is not affiliated with Costco or any of its suppliers.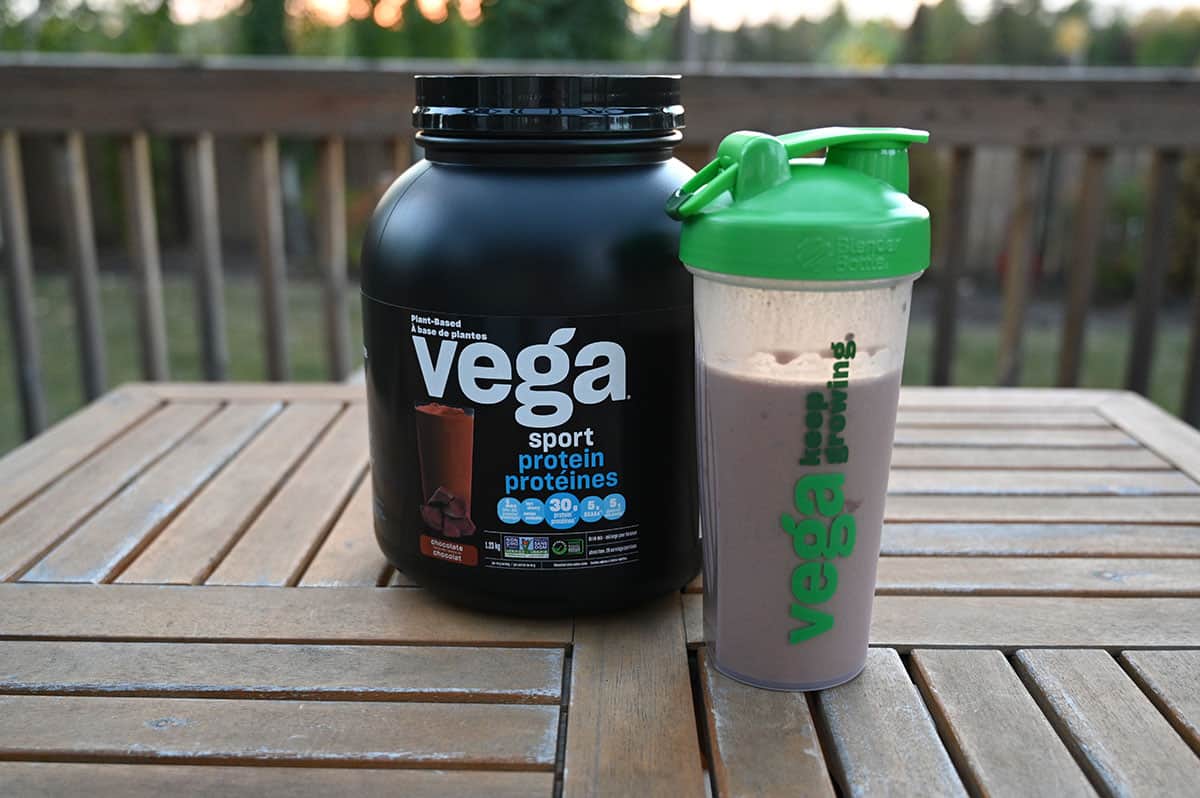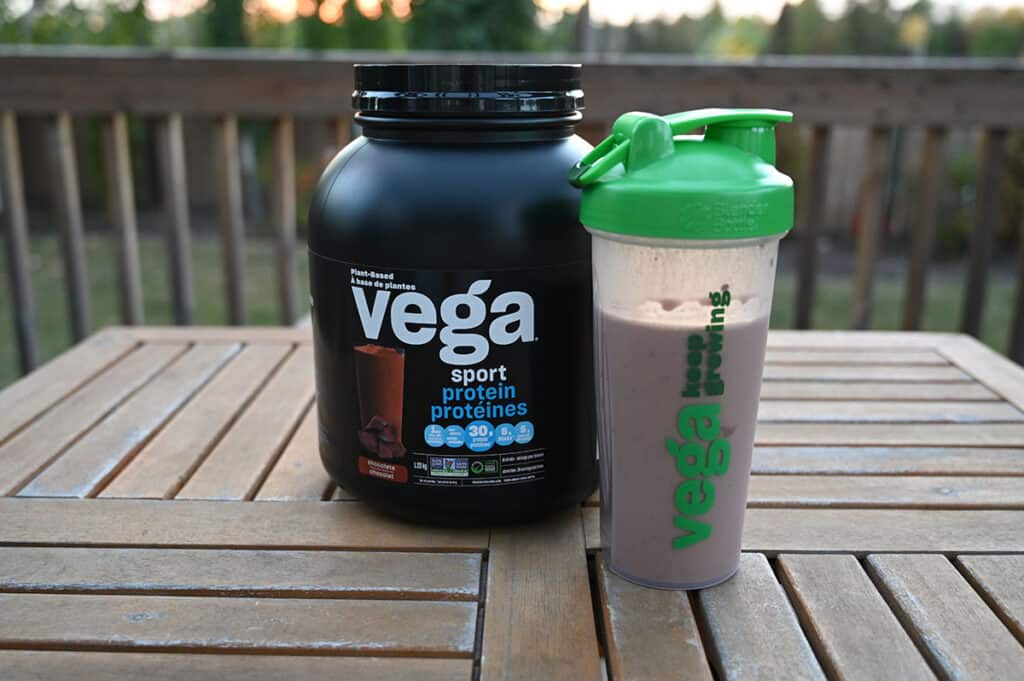 If you're looking for a plant-based, dairy-free and vegan protein powder, look no further, the Vega Sport Plant-Based Protein is available at Costco!
I've partnered with Vega Plant Nutrition to promote the chocolate Plant-Based Vega Sport Protein. I have a serious appreciation for vegan protein powder after going dairy-free for 9 months over the last year! Having an easy, quick, convenient and nutritious way to fuel my body with protein is important but can be difficult to do when following a plant-based or dairy-free diet.
Location in Store
You can find the Vega Sport Plant-Based Protein at Costco near the front of the store, in the aisle with all the other protein powders. It looks like it's also available on the week of Sept. 27 on endcaps and/or the feature wall just as you walk into the warehouse. The item number is 1487556.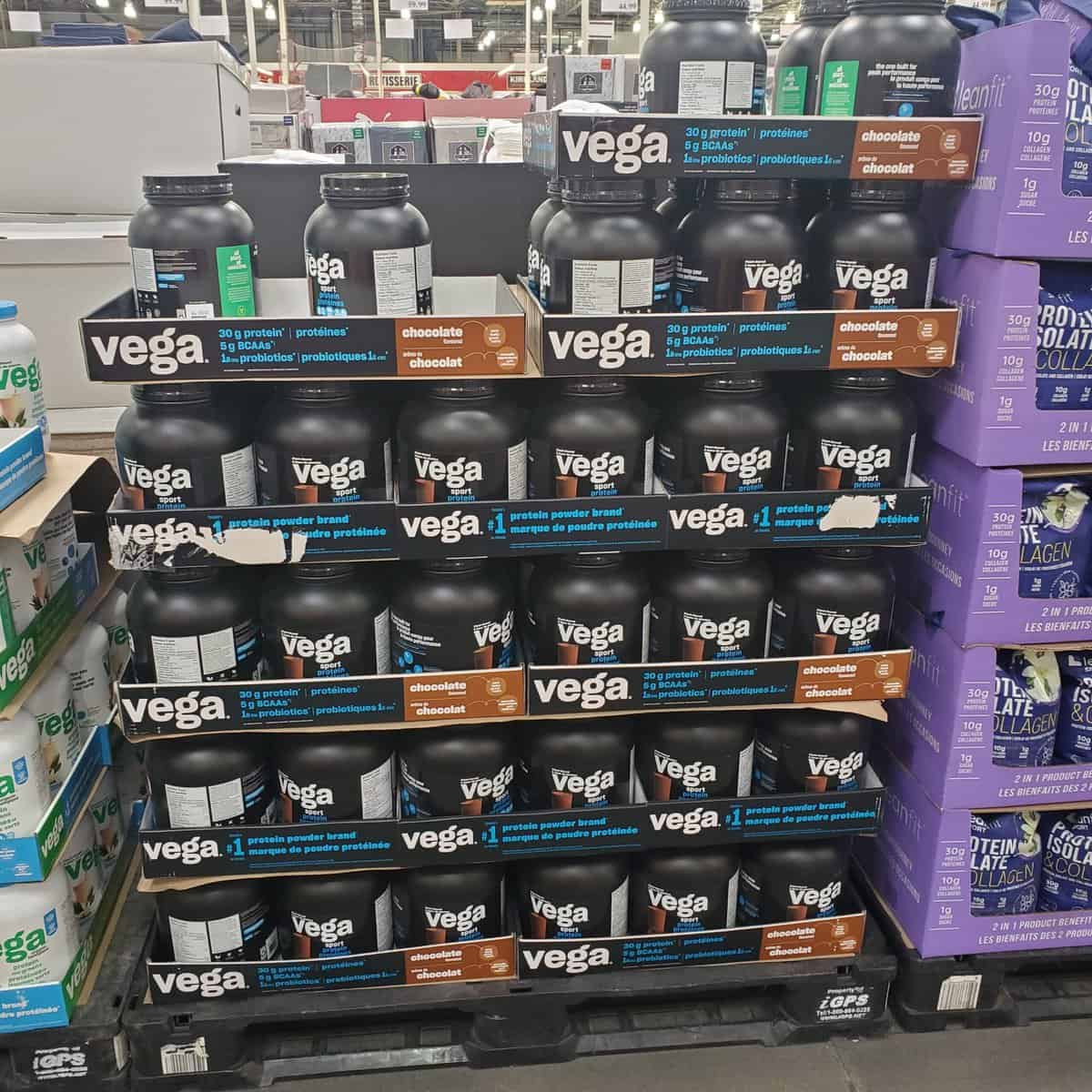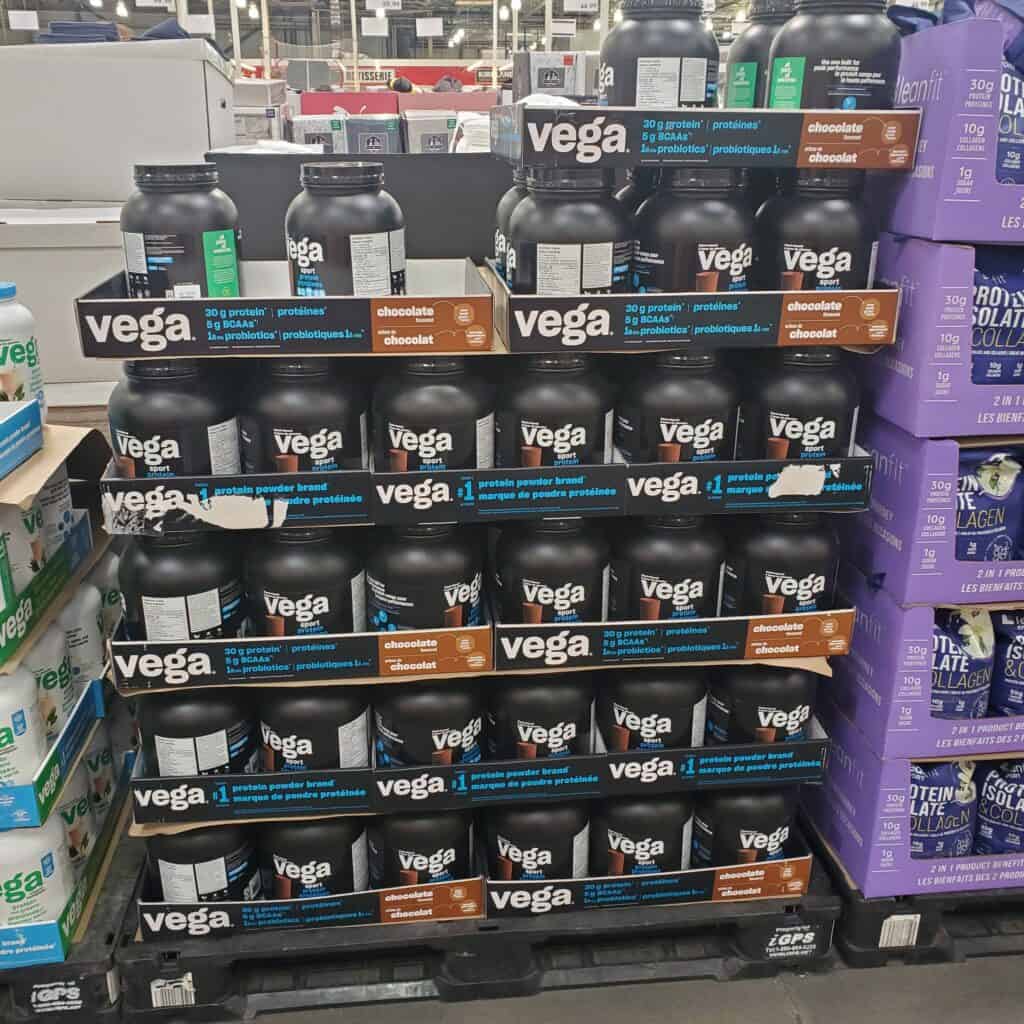 Taste
I mixed the Vega Sport chocolate Protein with both almond milk and oat milk and both ways resulted in a creamy beverage reminiscent of a milkshake. I know some people choose to mix their protein with just water but I highly recommend combining it with some dairy-free beverage of your choice to maximize the flavor.
The flavor is noticeable rich chocolate with a hint of nuttiness, plant-based protein powders also usually have a touch of an earthy taste I only very slightly noticed with the Vega Sport.
The texture of my shake was smooth and thick, as I said before, similar to a milkshake.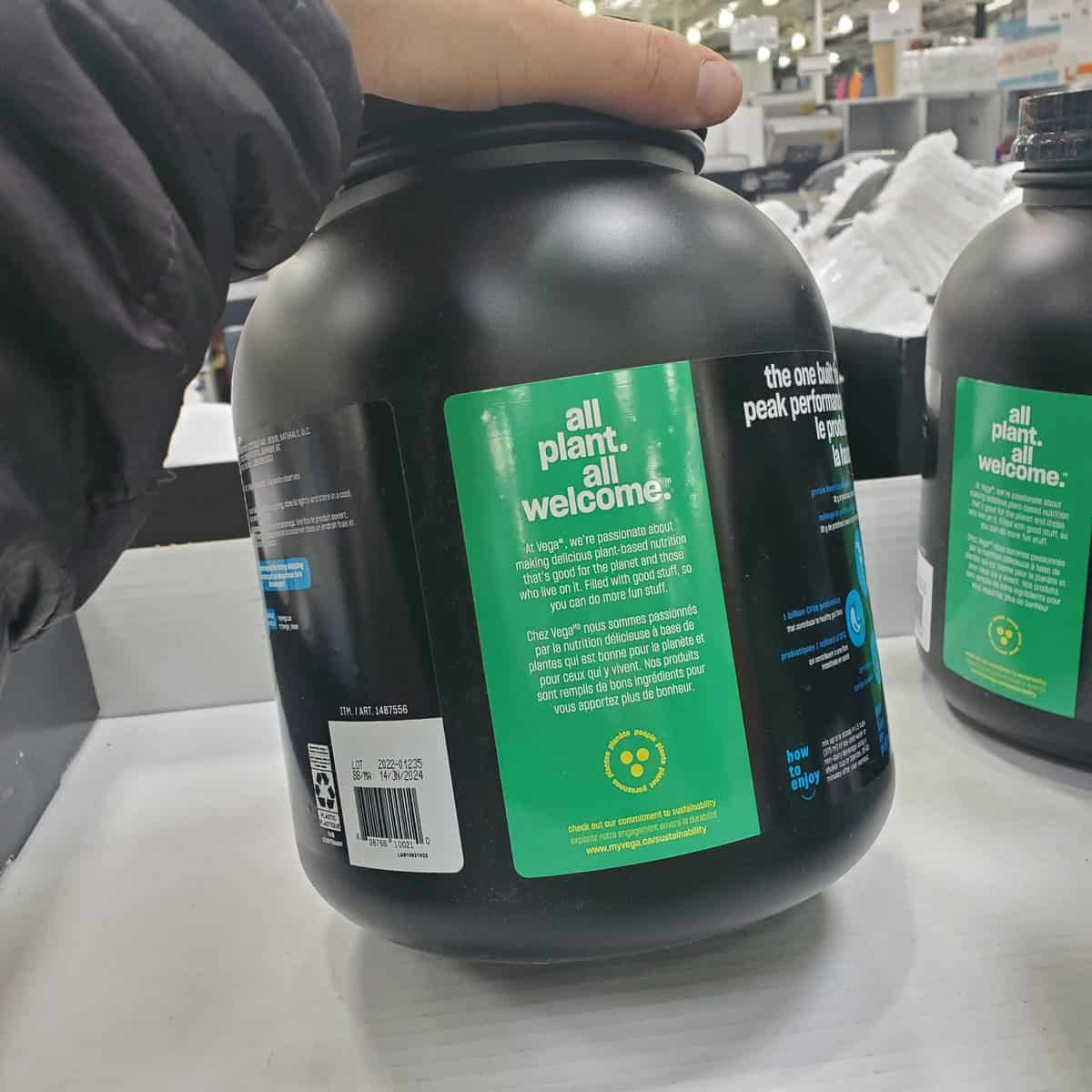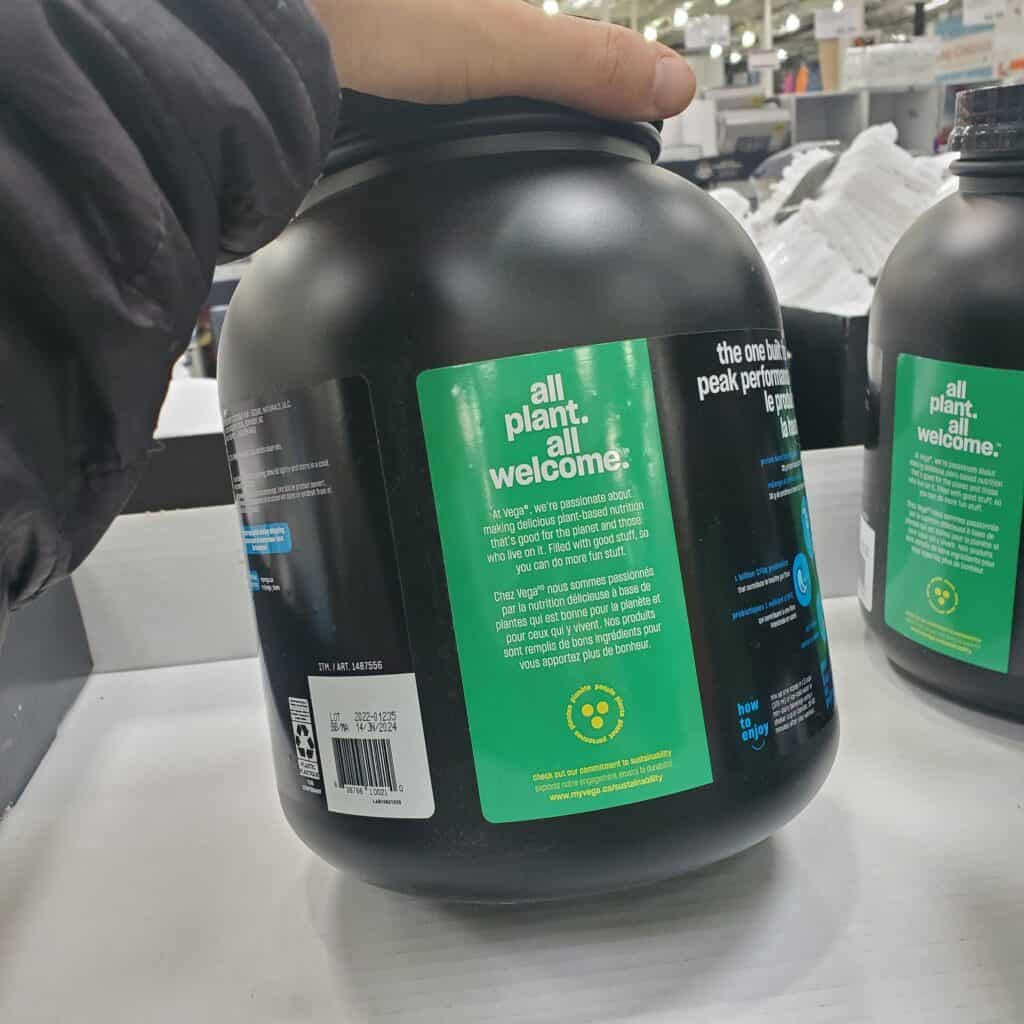 Cost
The mix costs $49.99 Canadian for a 1.26-kilogram container which is reasonable for a vegan protein powder.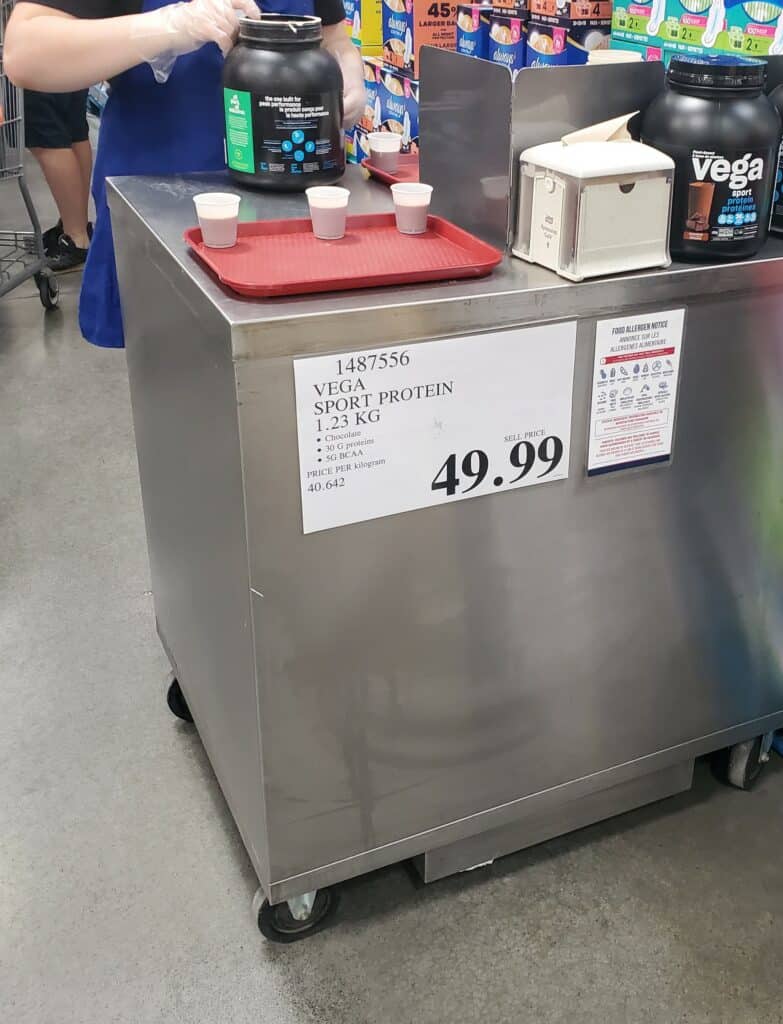 Convenience
I was impressed at how easily the protein powder mixes in a blender bottle! It's easy to blend whether you're mixing it with plant-based beverages or water. One of my favorite ways to use protein powder is to make protein oatmeal by combining protein powder, oats, almond milk and almond butter!
The expiry date listed on the container of protein is almost two years from the date I received it and it comes with a plastic scoop inside which makes it easy to measure out the 44 gram serving.
Nutrition
Calories
One 44-gram scoop is 180 calories, four grams of fat, six grams of carbohydrates, two grams of fibre, zero grams of sugar, 30 grams of protein and 370 milligrams of sodium. That's a lot of protein!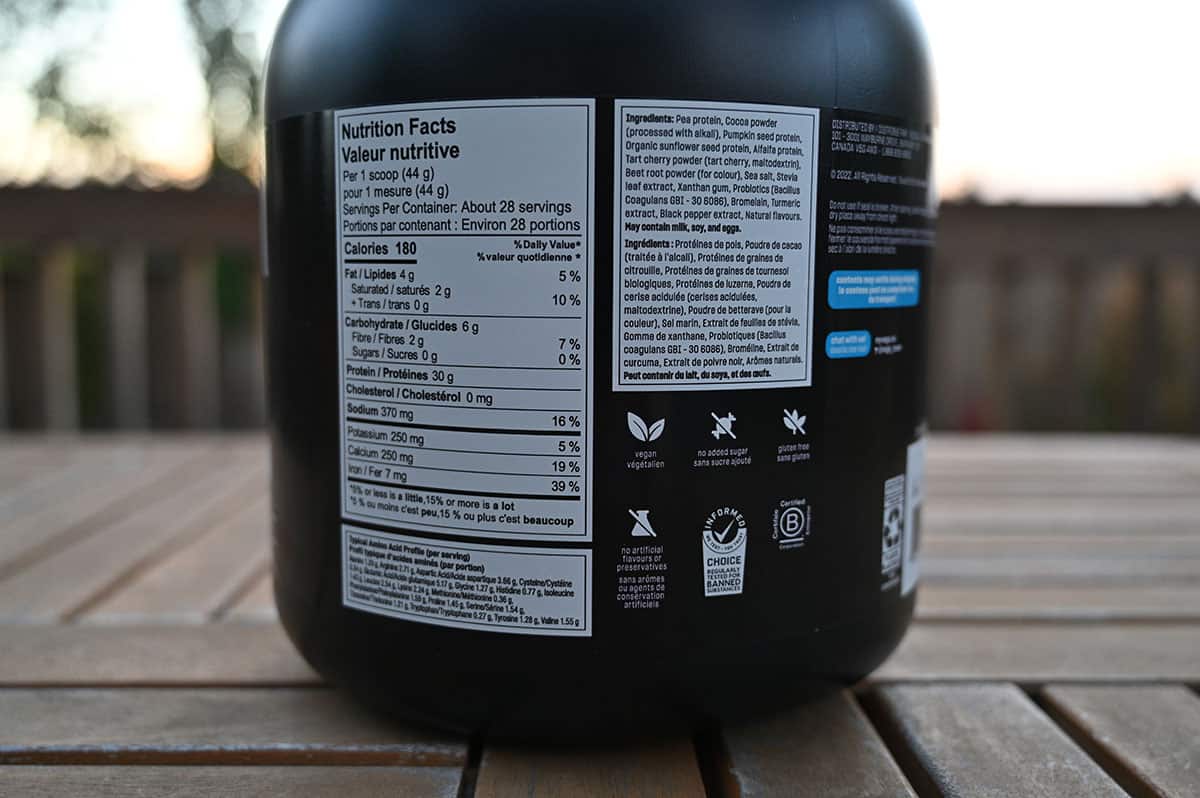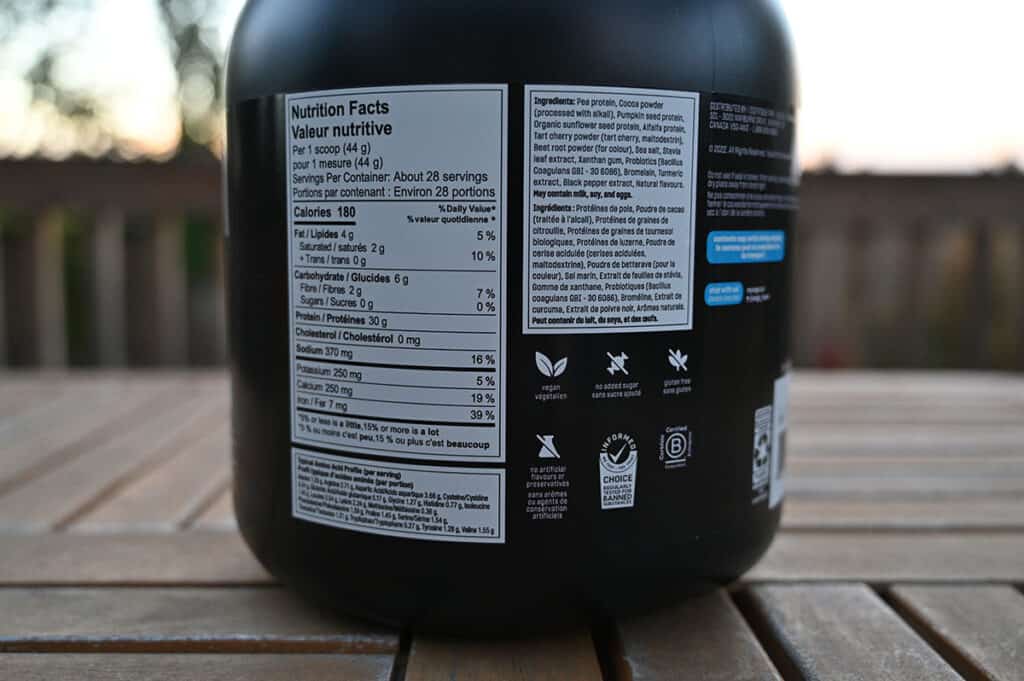 Ingredients
I love that there are probiotics in this protein powder, that's something I haven't seen regularly. The protein is from peas and It contains the essential amino acids that are
part of a healthy diet.
Add some vegan goodness to your cart on your next trip to Costco, and give the Vega Plant-Based Sport Protein mix a try!