Easy pumpkin Cookies from a Costco Krusteaz Pumpkin Spice mix!
Please note that this review/recipe was not paid for or sponsored by any third party. The opinions in this review are strictly my own. I am not affiliated with Costco or any of its suppliers. I am just a fan of the company. I write these honest reviews to help my fellow shoppers.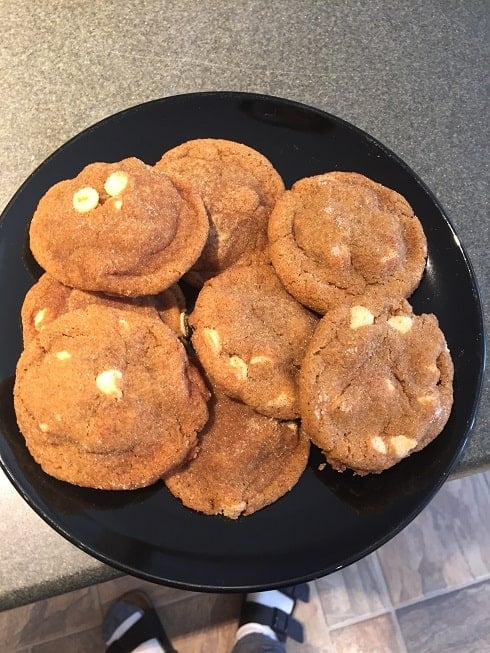 I'm a pretty big fan of pumpkin spice. I think because my favorite foods are those that I find to be warm and comforting (apple crumble, carrot cake, soup, chili, pasta). Anyways I picked up this Krusteaz Pumpkin Spice Quick Bread Mix from Costco and I made delicious Pumpkin Spice, Walnut, White Chocolate Snickerdoodles. My husband who usually is not crazy for pumpkin spice, specifically requested that I not bring these all to the recent work potluck.
Ingredients:
1 egg
½ cup unsalted butter
1/3 cup chopped walnuts (I use Costco Kirkland Signature Walnuts)
½ cup white chocolate chips
1 package Krusteaz Pumpkin Spice Quick Bread Mix
¼ cup white sugar
1 teaspoon cinnamon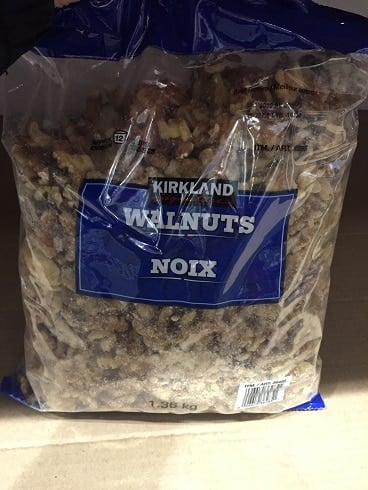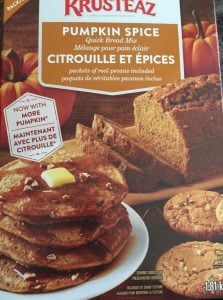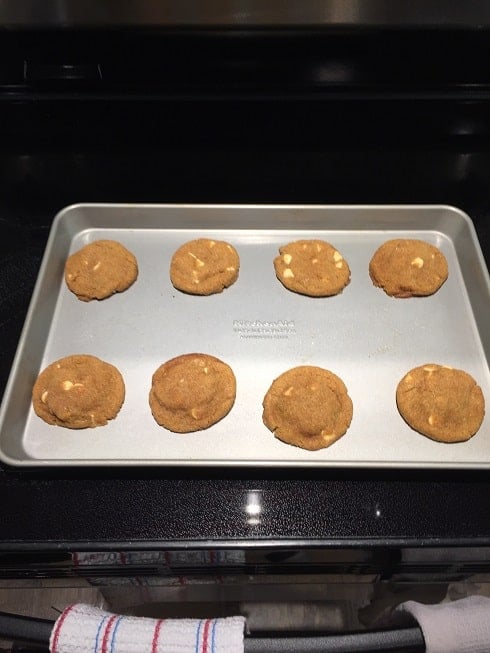 Directions:
1. Preheat oven to 350 degrees Fahrenheit. Combine the ¼ cup sugar and 1 teaspoon ground cinnamon in a bowl and set aside.
2. Using a stand or hand held mixer, combine the butter, egg and Krusteaz Pumpkin Spice Quick Bread mix packet until well mixed.
3. Fold in white chocolate chips and walnuts.
4. Use cookie scoop or spoon, make dough balls about 1 tbsp each.
5. Place dough balls in the bowl with cinnamon sugar and roll them gently.
6. Put dough balls on a parchment paper lined cookie sheet, no need to flatten the dough balls.
7. Bake for 10-12 minutes until slightly firm to touch and the edges are slightly browned.
8. Cool on cookie sheet for 5 minutes before transferring to cooling rack.
Any questions? Let me know!