Great for vegetarians but I wish they had meat!
Please note that this review was not paid for or sponsored by any third party. However, I was given a free sample of this product to review. The opinions in this review are strictly my own. I am not affiliated with Costco or any of its suppliers. I am just a fan of the company. I write these reviews to help my fellow shoppers.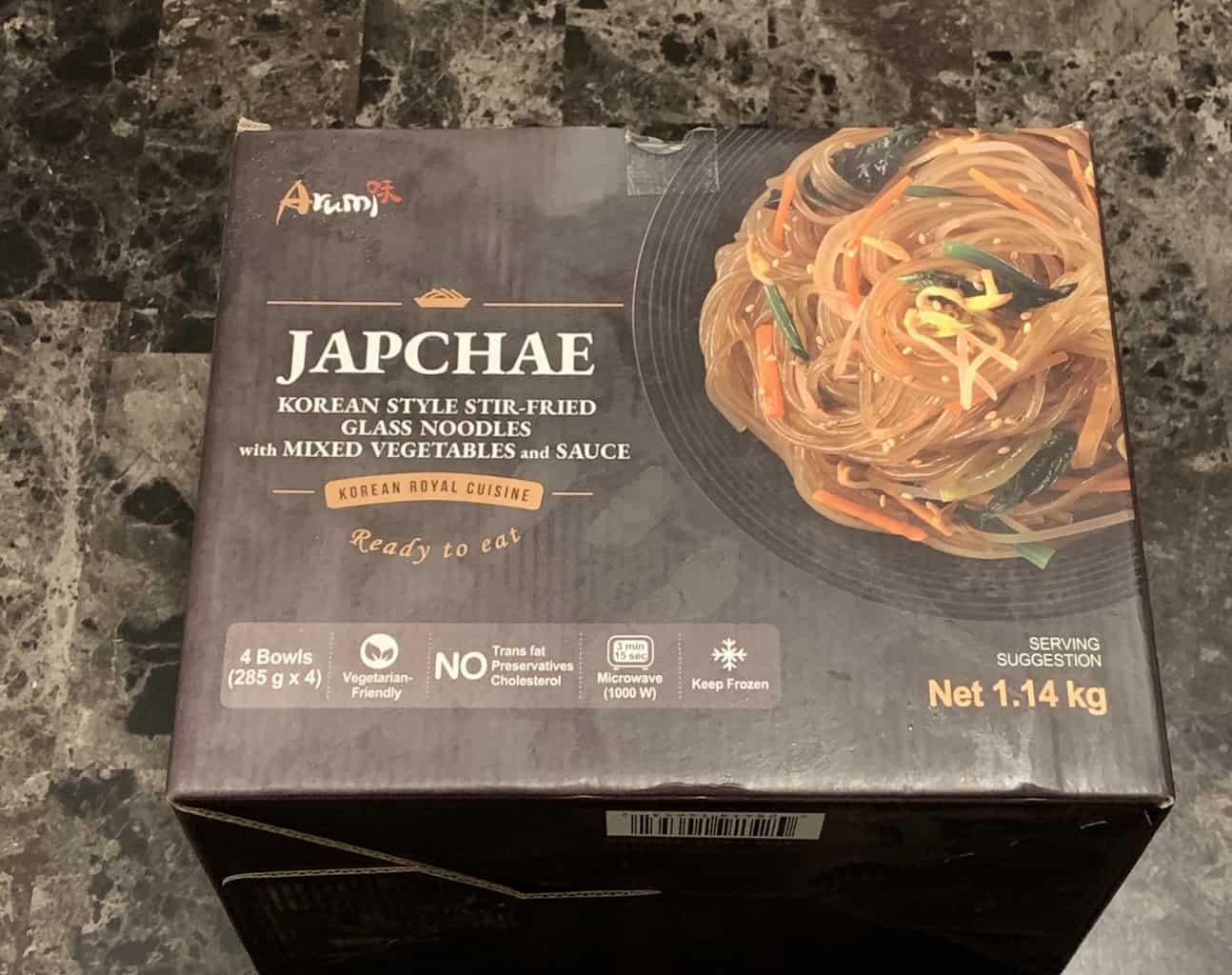 As soon as I see a new yummy frozen looking option at Costco I jump at the opportunity to try it and review it. I have previously purchased and review the Arumi Vegetable Pancakes (which are fantastic by the way) so I decided I definitely needed to try these Arumi Japchae Stir-Fried Glass Noodles.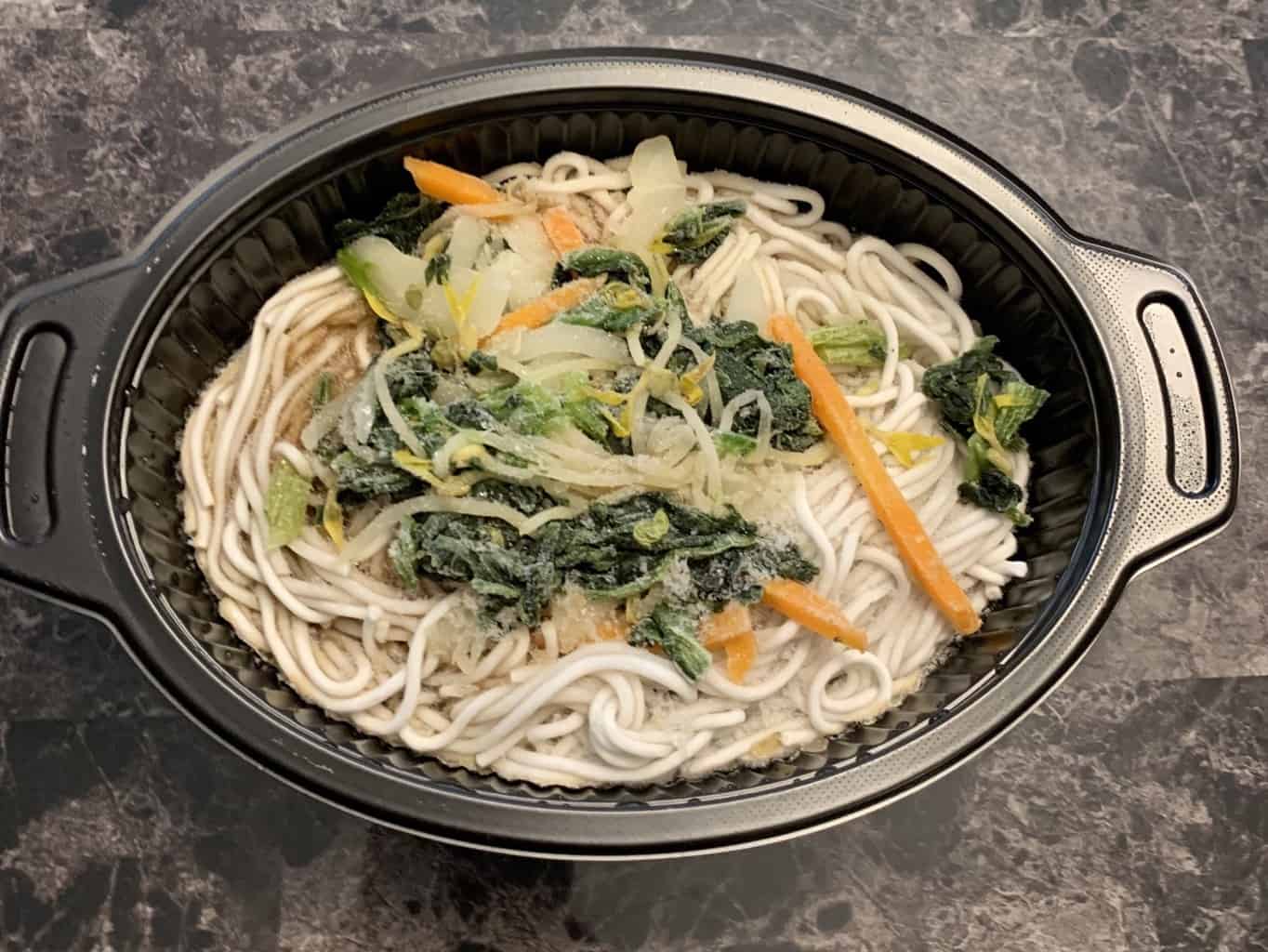 Taste
Japchae translates to mixed vegetables in Korean and the highlight of the Japchae dish is the glass noodles which are made out of sweet potato starch! For being frozen these are actually pretty tasty, The sweet potato starch noodles are flavorful and not too soggy and not crunchy or hard. The vegetables are fine but there's only a few so I would definitely like to see more vegetables. The flavor of the dish is pretty good and basically just tastes like a slightly sweet soy sauce flavor. What I really wish these bowls had was some beef, chicken or shrimp. They don't really taste like a complete meal so I found myself cooking up chicken to add to them.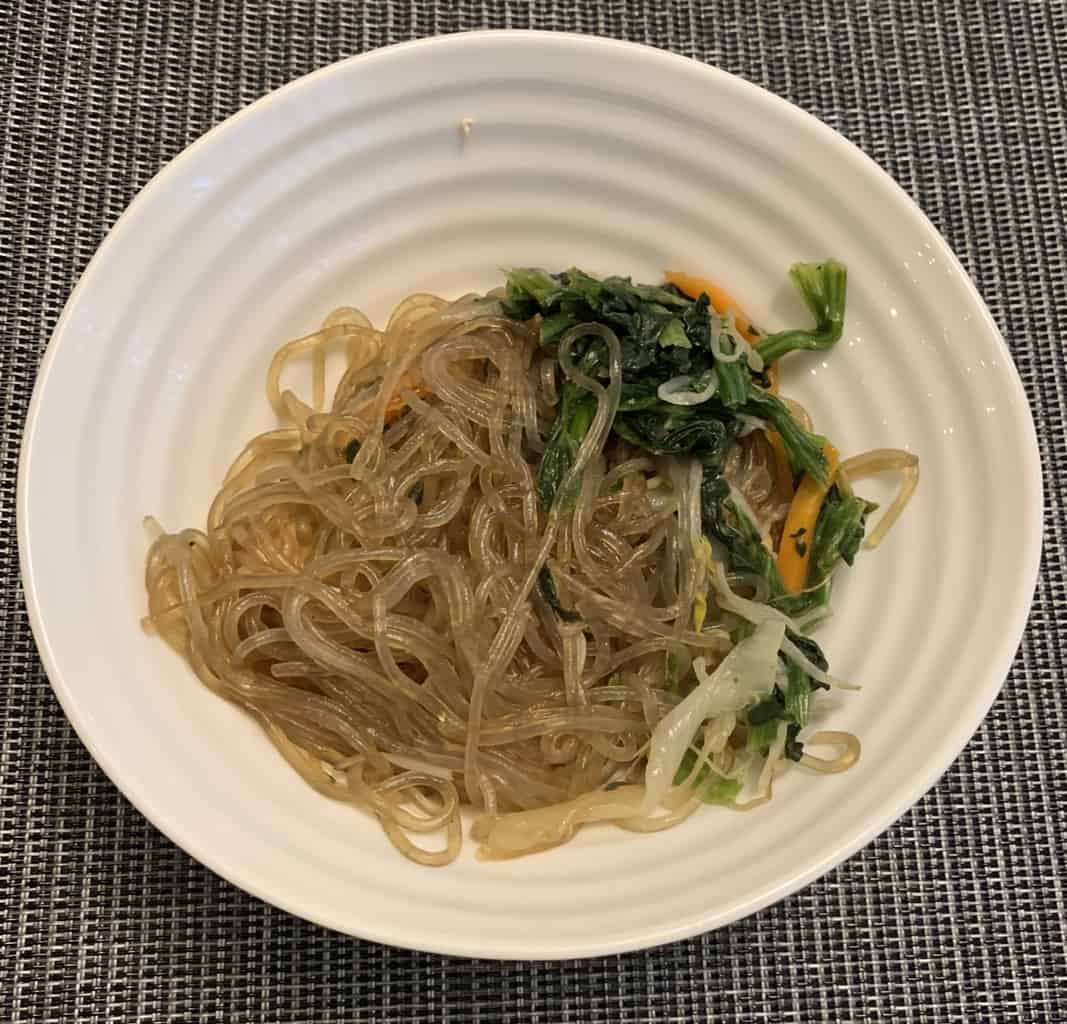 Cost
I paid $12.99 Canadian for the box of four 285 gram bowls. Not cheap!
Convenience
You can choose to heat this up in a pan or you can choose to microwave them. Both methods are extremely convenient! The best before date is over a year from the date we purchased the noodles, these are found in the freezer section at Costco and need to be kept refrigerated.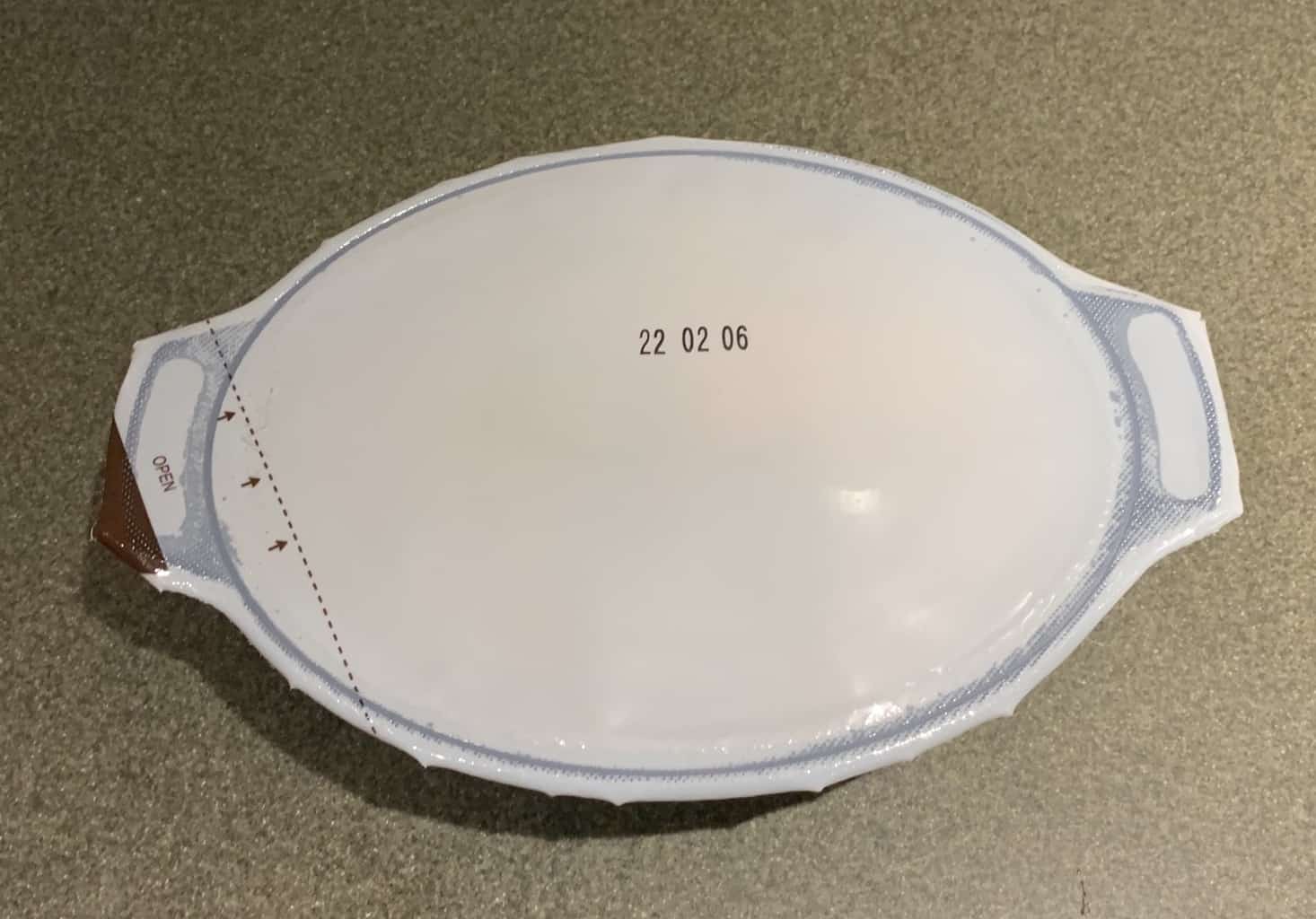 Nutrition
One bowl is 300 calories, three grams of fat, five grams of fibre, 14 grams of sugar, 66 grams of carbohydates, two grams of protein and 1260 mg of sodium! These are LOW in protien, HIGH in sodium and HIGH in sugar.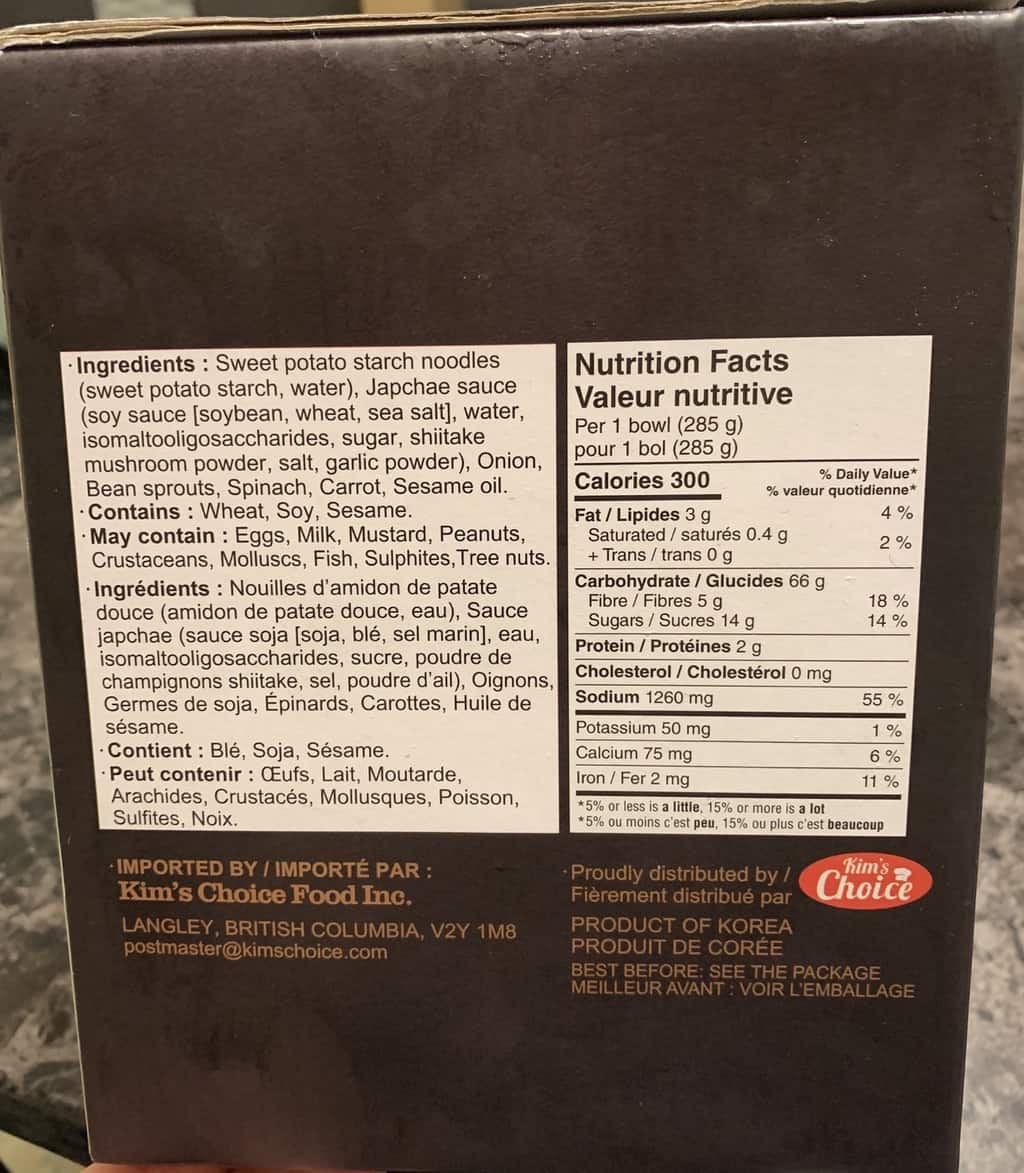 I might consider buying these again maybe if they had meat but they're not exactly the healthiest noodle bowl (what noodle bowls are healthy?) I probably won't buy these again.
Taste: 7.5/10
Cost: 5/10
Convenience: 10/10
Nutrition: 3/10
Have you had Japchae Korean style glass noodles before? What did you think?