Soft, fresh and delicious!
Please note that this review was not paid for or sponsored by any third party. I purchased this product with my own money and the opinions in this review are strictly my own. I am not affiliated with Costco or any of its suppliers. I am just a fan of the company. I write these reviews to help my fellow shoppers. If you like my blog and want to show your appreciation, please follow me on Instagramor Facebook, or tell your friends to check out my blog!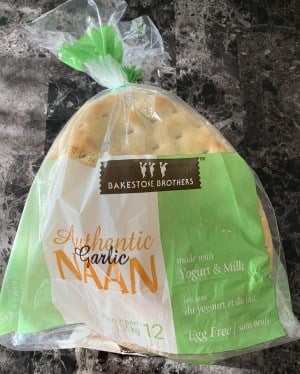 I have previously reviewed this Costco Byblos Tandori Naan Bread from Costco. So I decided to pick up this Bakestone Brothers Authentic Garlic Naan to try out!
Taste
This naan bread is delicious, it's soft, fluffy, fresh and has a hint of garlic to it. Not overpoweringly garlicky, just a nice garlicky, buttery flavor. You can use this garlic bread in a number of different ways! You could make mini pizza's or flat breads or just use it for dipping!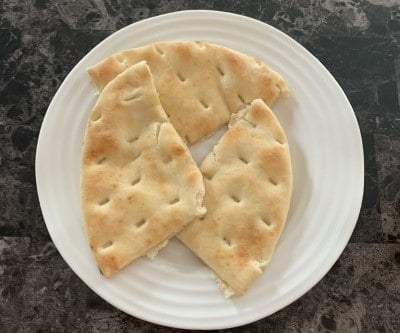 Cost
You get 12 naan breads in the bag and I paid $6.59 Canadian for the bag. Extremely reasonably priced!

Convenience
Such an easy side to serve with numerous meals! You can either heat the naan on the BBQ, in a skillet or in the oven. You can also slice them up and serve them with hummus. The best before date is about five days from the date we purchased the naan at Costco.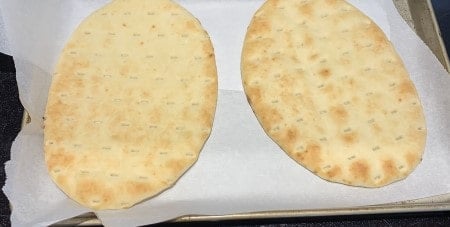 Nutrition
One naan is 330 calories, 10 grams of fat, 51 grams of carbohydrates, four grams of sugar, two grams of fibre, 450 mg of sodium and eight grams of protein. I have to say, not the healthiest option but once in a while is okay! One naan is also REALLY large!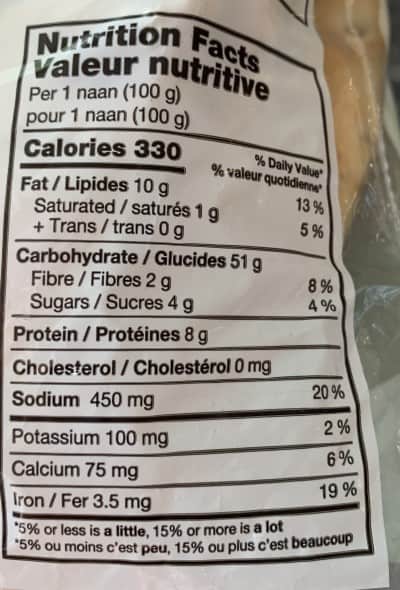 I would definitely repurchase this naan again! It was really delicious and is extremely convenient to have in my freezer!
Taste: 8/10
Cost: 8/10
Convenience: 10/10
Nutrition: 6/10
Plain naan or garlic naan which do you prefer?