Could use more filling and they're a little soggy!
Please note that this review was not paid for or sponsored by any third party. I purchased this product with my own money and the opinions in this review are strictly my own. I am not affiliated with Costco or any of its suppliers. I am just a fan of the company. I write these reviews to help my fellow shoppers.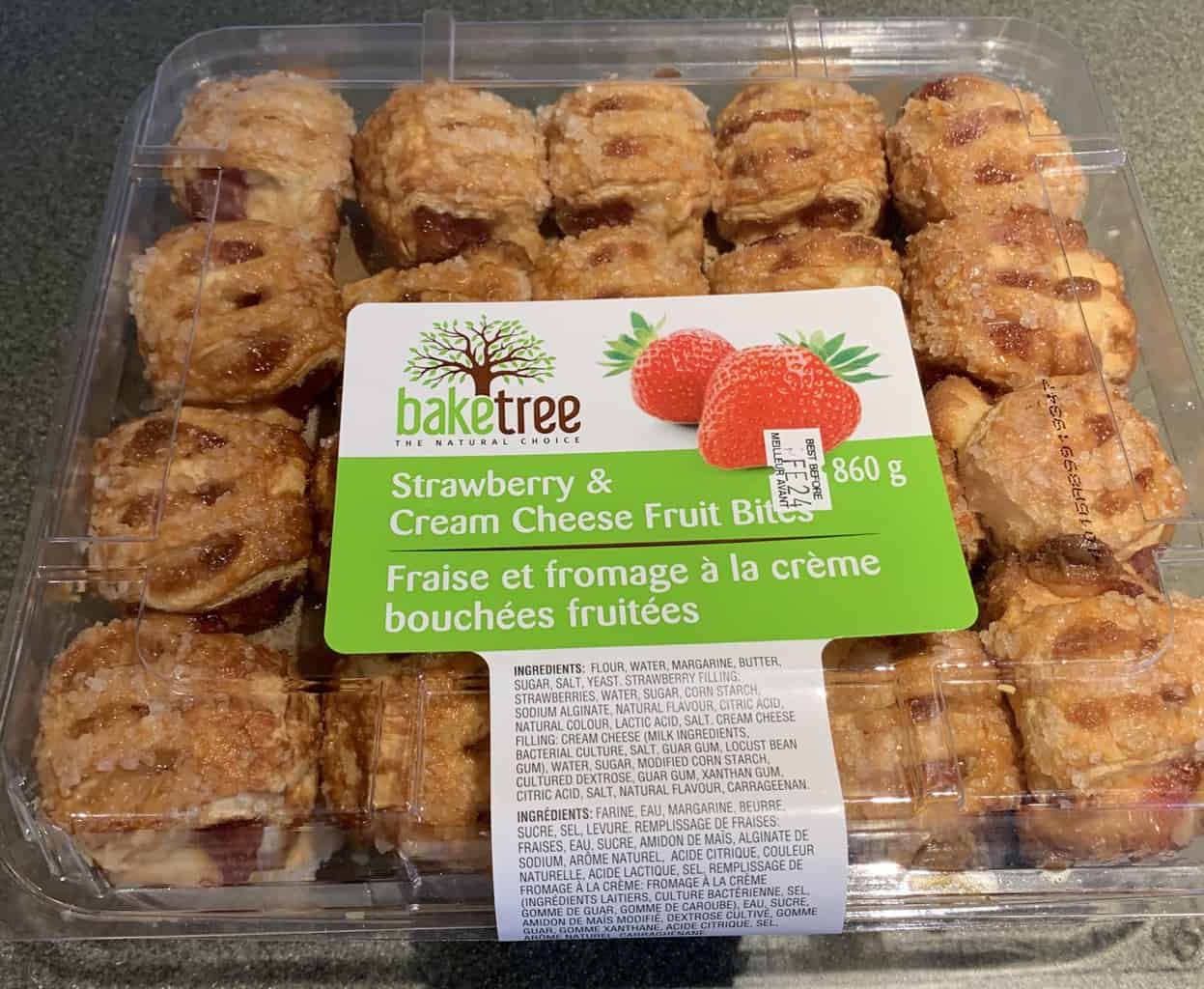 I've reviewed SO many Costco bakery section items! The bakery section is probably my favorite section. Today I'm reviewing the Costco Baketree Strawberry & Cream Cheese Fruit Bites.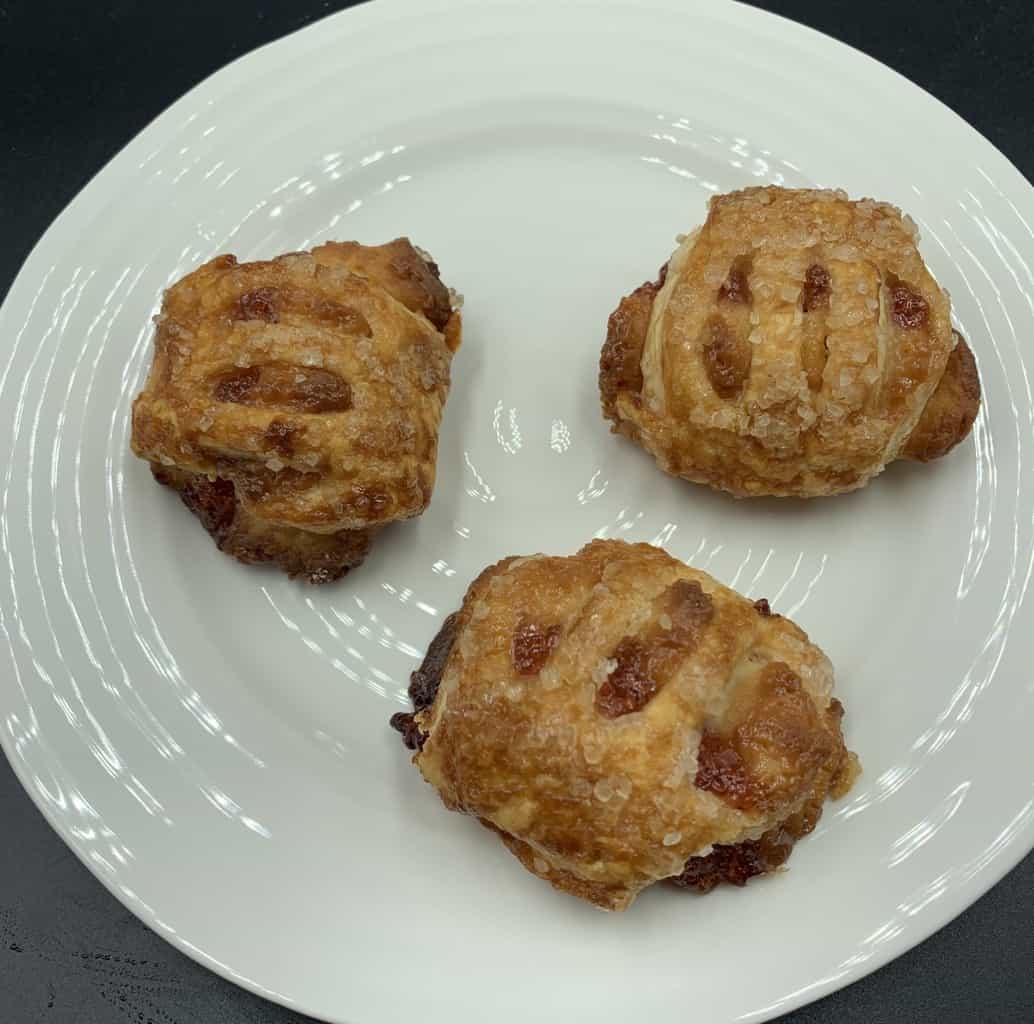 Taste
These are basically like small strawberry strudels. They're okay tasting, not wonderful but good enough for a sweet snack. There's strawberry jam filling and in between layers of strudel pastry. The cream cheese isn't very noticeable and mixes in with the strawberry filling and dough so I really didn't taste much cream cheese. There's coarse sugar sprinkled over top of the strudels. There's really not that much filling so more filling would have been appreciated, I also found the pastry dough a little on the soggy side and not as crisp or flaky as I would have expected.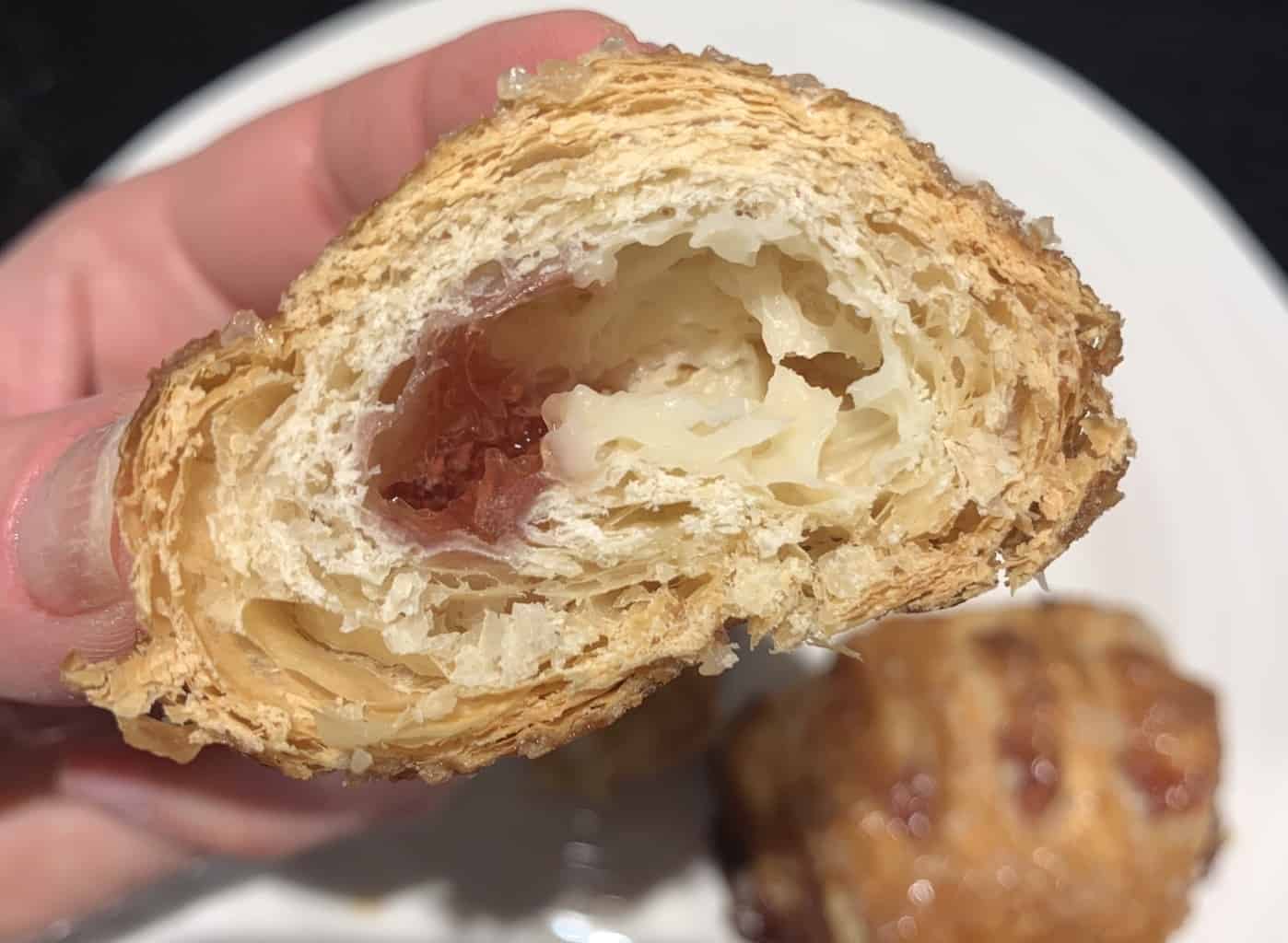 Cost
The 860 gram container of fruit bites cost $8.99 Canadian (not on sale). There are 40 bites in the box.
Convenience
The resealable plastic container makes these easy to snack on throughout the week at home and they also freeze well. The expiry date is about a week and a half from the date I purchased these. I recommend freezing them straight away as the longer they sit out the soggier the pastry becomes.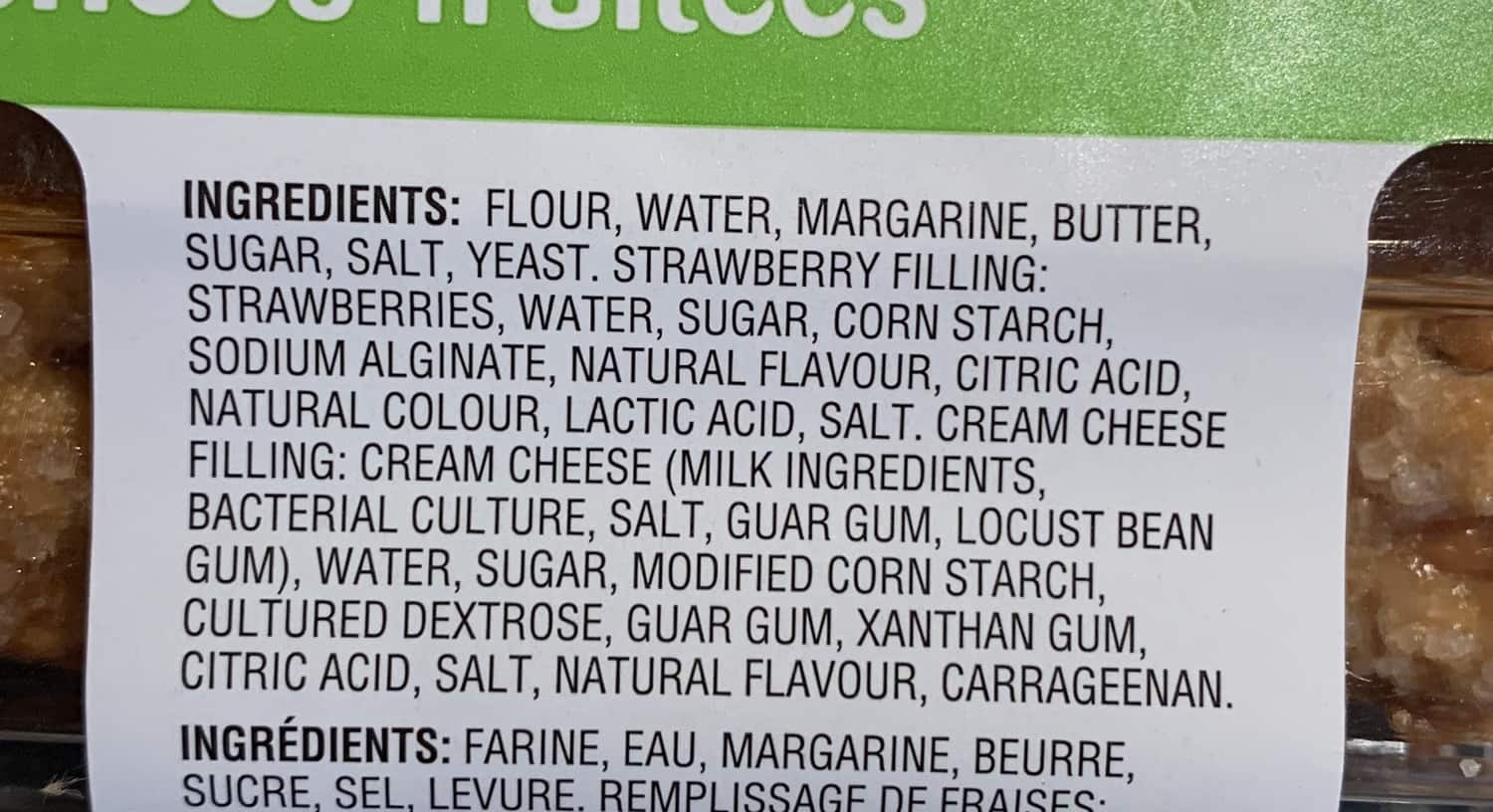 Nutrition
Each fruit bite is 70 calories, four grams of fat, 45 mg of sodium, seven grams of carbohydrates, zero grams of fibre, three grams of sugar and one gram of protein. The amount of sugar and fat per bite definitely isn't crazy high so that's good.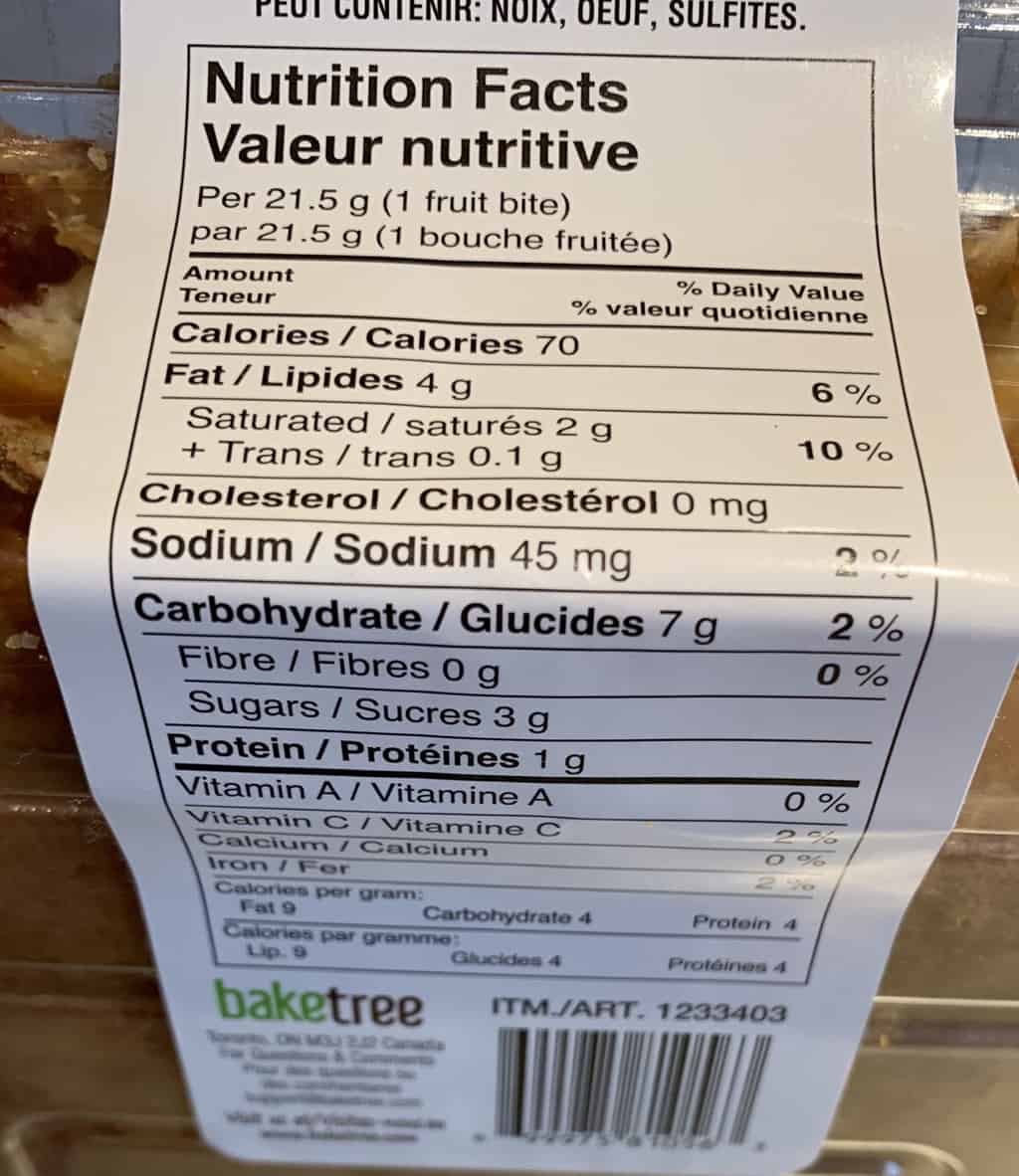 These aren't my favorite Costco bakery purchase and I probably won't buy them again. They're okay just not amazing. I'd recommend the Costco Kirkland Signature Apple Turnovers over these.
Taste: 7/10
Cost: 6.5/10
Convenience: 10/10
Nutrition: 3/10
Strudels or bagels? Which do you prefer? What's your favorite Costco bakery section item?