Crunchy dark chocolate bark!
Please note that this review was not paid for or sponsored by any third party. I purchased this product with my own money and the opinions in this review are strictly my own. I am not affiliated with Costco or any of its suppliers. I am just a fan of the company. I write these reviews to help my fellow shoppers.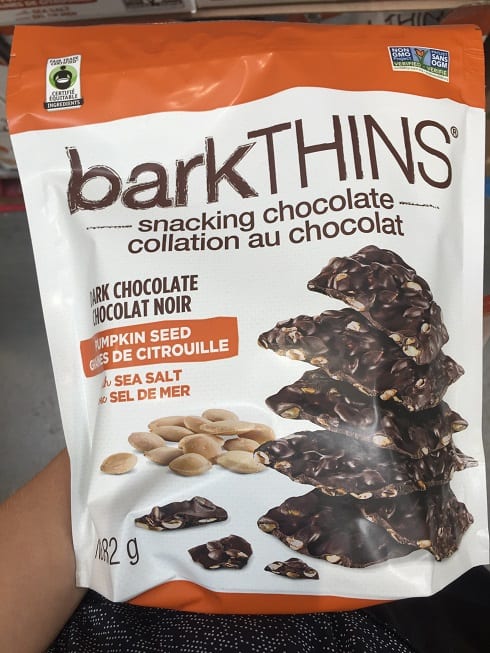 So I recently reviewed the Costco Innofoods Almond Nuggets in Dark Chocolate and I also decided I needed to try barkTHINS snacking chocolate because for some reason, Costco seems to be super in love with dark chocolate everything right now.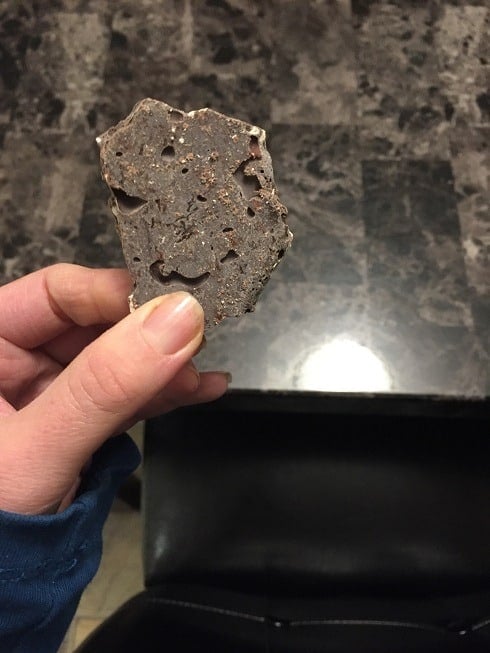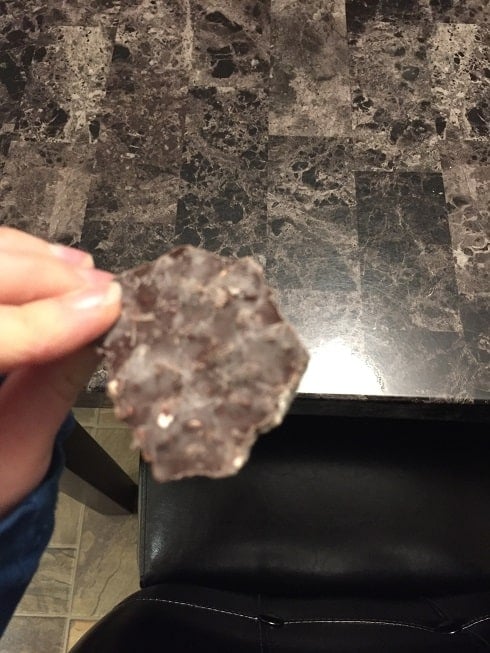 the barkTHINS I bought from Costco were Pumpkin Seed, Sea Salt and Dark Chocolate. The taste of the chocolate is quite nice, smooth and not overly sweet. I feel like you definitely have to enjoy dark chocolate to enjoy an entire bag of these. The pumpkin seeds added a nice crunch but I find that pumpkin seeds don't have a super distinct taste so I mainly tasted crunchy, dark chocolate, pumpkin seed bark. I did appreciate the subtle hints of sea salt that I find makes dark chocolate that much more appealing. This makes a great snack for dark chocolate lovers and I found satisfied after 1 or 2 pieces, I don't find I'm tempted to eat the entire bag. Overall I felt a little underwhelmed by these and thought they were missing that extra oomph!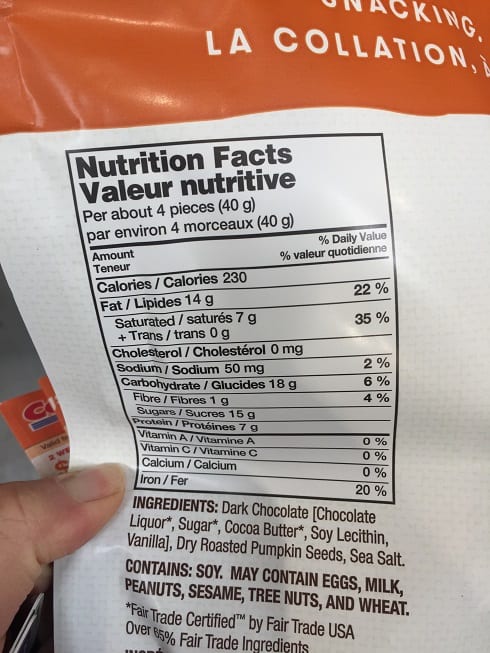 Nutritionally these are healthier than other "treat" options but not the healthiest. Four pieces is 230 calories, 14 grams of fat, 15 grams of sugar and 7 grams of protein. I was actually quite shocked to see the 7 grams of protein there, that's a good thing! Otherwise Costco barkTHINS should be treated as a dessert or treat. Maybe have one piece instead of four or have one in the afternoon and one after dinner. It all depends what you like, you may want a piece of chocolate one day and a cookie the next. Nutritionally these are pretty comparable to other common treats, a bowl of sorbet, a cookie, a small cupcake, so if you don't like dark chocolate and are looking for something healthy to replace your small cookie after dinner, I'd just stick with your cookie.
I paid $8.79 for this bag on sale at Costco. I think the cost of the barkTHINS on sale is reasonable but I may have a hard time paying anymore for these. Compared to the other snacks available at Costco that are around a similar price point I think I love these the least so far.
These are convenient as a product can be. They even have a bag that can be resealed once opened (which I love). I did notice that my dark chocolate was starting to turn slightly white well before the best before date but I researched this and found out it's not due to the chocolate being old or going bad. It's no cause for concern at all!
Overall I probably will not buy these again, although they're tasty, I didn't find anything special about them that makes me want to buy them again or eat them again. I'll probably be bringing these to work.
Taste: 7/10
Cost: 7/10
Nutrition: 5/10
Convenience: 10/10
Almonds, pumpkin seeds, pretzels? Which would you pick to have covered in chocolate?