Review for the Costco Cappola Prosciutto to lead up to my crostini recipe!
Please note that this review was not paid for or sponsored by any third party. The opinions in this review are strictly my own. I am not affiliated with Costco or any of its suppliers. I am just a fan of the company. I write these honest reviews to help my fellow shoppers.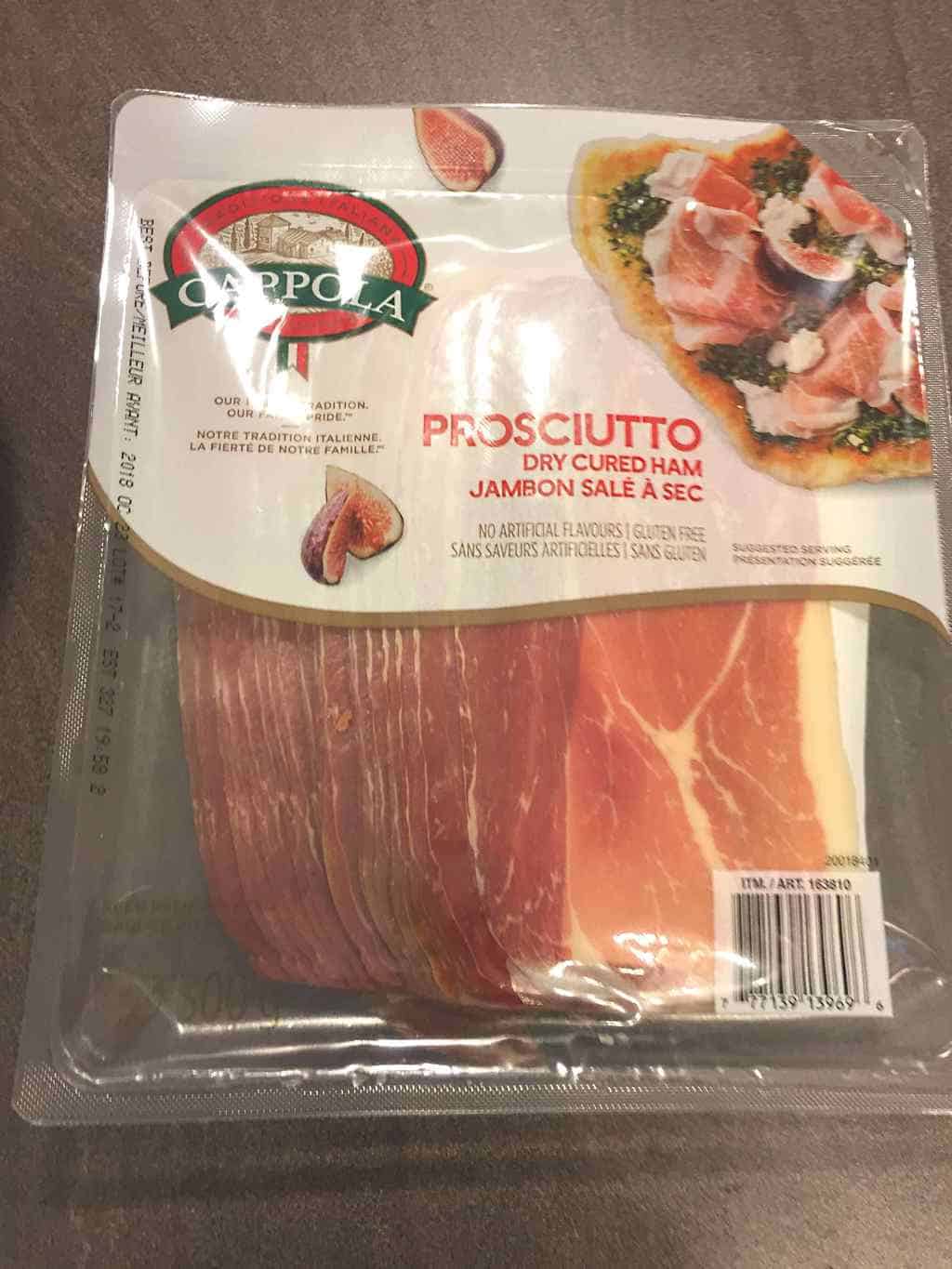 I never knew what prosciutto really was until a few years ago. I was first introduced to prosciutto after Sean made me dinner on our fourth date. It's one of those items that I would see and hear about but never really was interested in trying. Let me tell you, it's probably one of my favorite cold cuts now and is really versatile.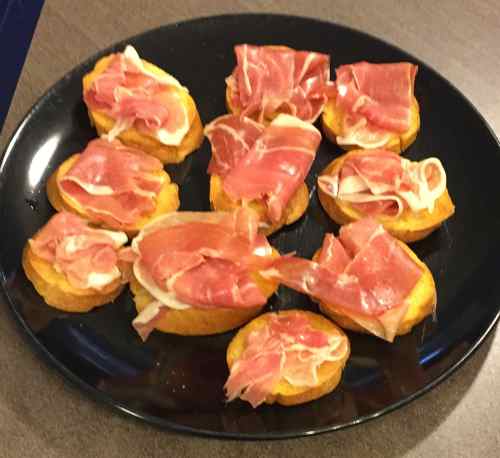 Prosciutto is ham that is dry cured and thinly sliced. It tastes really delicate and does not have a strong taste or spice like other Italian meats. It goes well with a lot, cheese, fruit, vegetables, breads, crackers and WINE! It makes an awesome pizza topping and I even have used it to make prosciutto wrapped chicken breasts. My favorite way to use prosciutto is on crostini, crostini is basically toasted bread with your choice of toppings and is usually served as an appetizer. I would not mind eating a whole plate of crostini for my main meal, they are SO good!
The positives about prosciutto purchased from Costco is that it is high quality, convenient, is really is delicious and goes well with a lot of things. It is different than cold cut ham or turkey breast purchased from the deli so makes nice, fancy appetizers and mains. This also has a far off expiry date and can be frozen and used at a later date. I've frozen it before to use on pizza later and it tastes great still.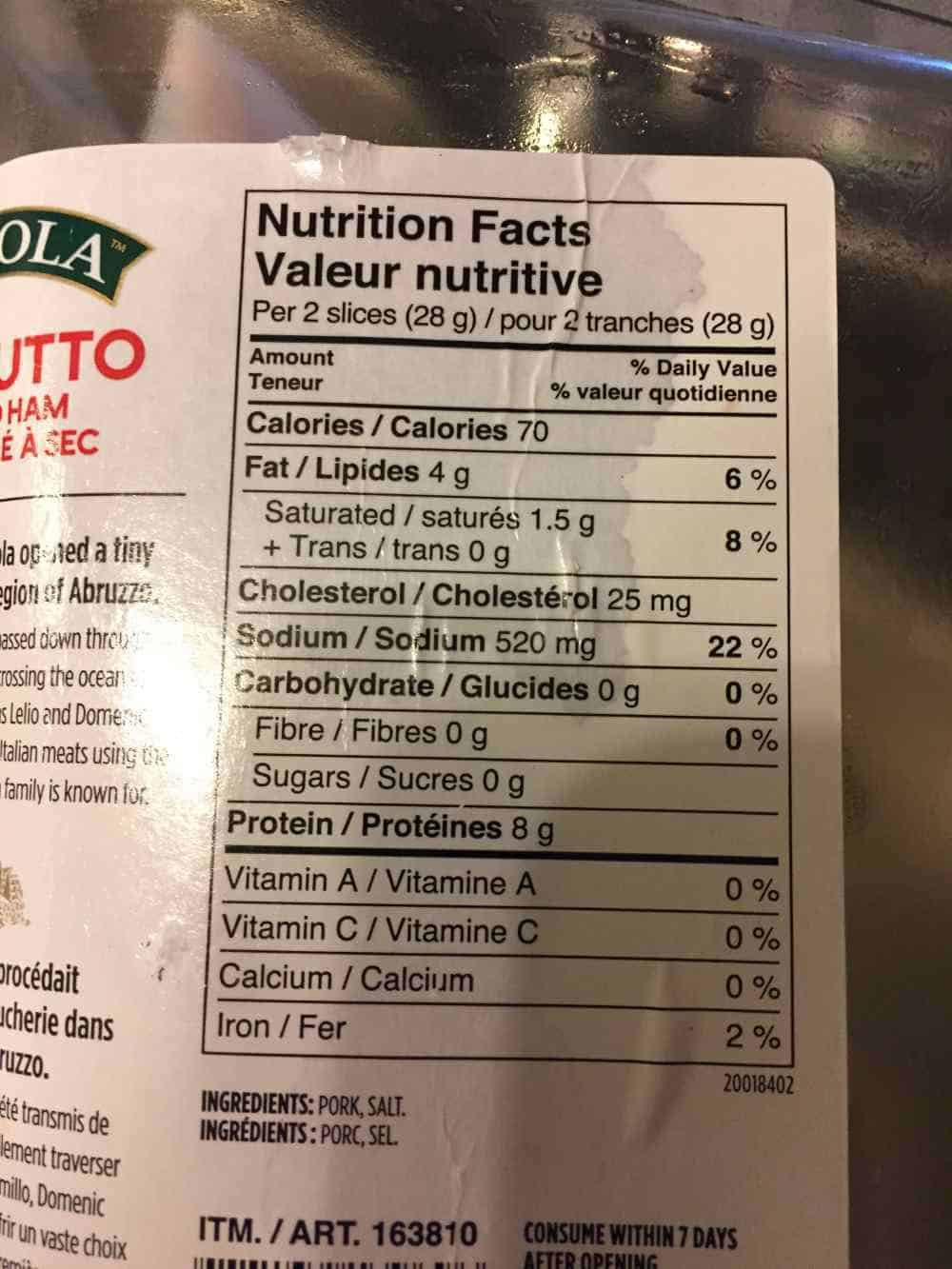 The cons are that it is slightly expensive $8.99 per pack, is pretty high in sodium and higher in fat than other cold cuts. I think the cost and higher fat content is kind of to be expected. If you are watching your sodium intake, moderation is key. These cons do not mean I won't purchase this again, it just means I probably will not eat it everyday for lunch and will buy it for special occasions or when I make homemade pizza.
Nutrition: 4/10 (not that great for you sodium wise, but it does have high protein)
Taste: 7/10 (I love prosciutto but never alone, it always has to be with something such as bread, wine, cheese)
Convenience: 9/10 (conveniently packed, easy to freeze, loses one point for needing to make it with something, if you like it completely alone more power to you!)
Cost: 6/10 (I think it's slightly expensive considering how other cold cuts are cheaper)
Do you eat prosciutto? What do you pair it with? Are you someone who has not ever had prosciutto?