These are nice and crispy!
Please note that this review was not paid for or sponsored by any third party. I purchased this product with my own money and the opinions in this review are strictly my own. I am not affiliated with Costco or any of its suppliers. I am just a fan of the company. I write these reviews to help my fellow shoppers.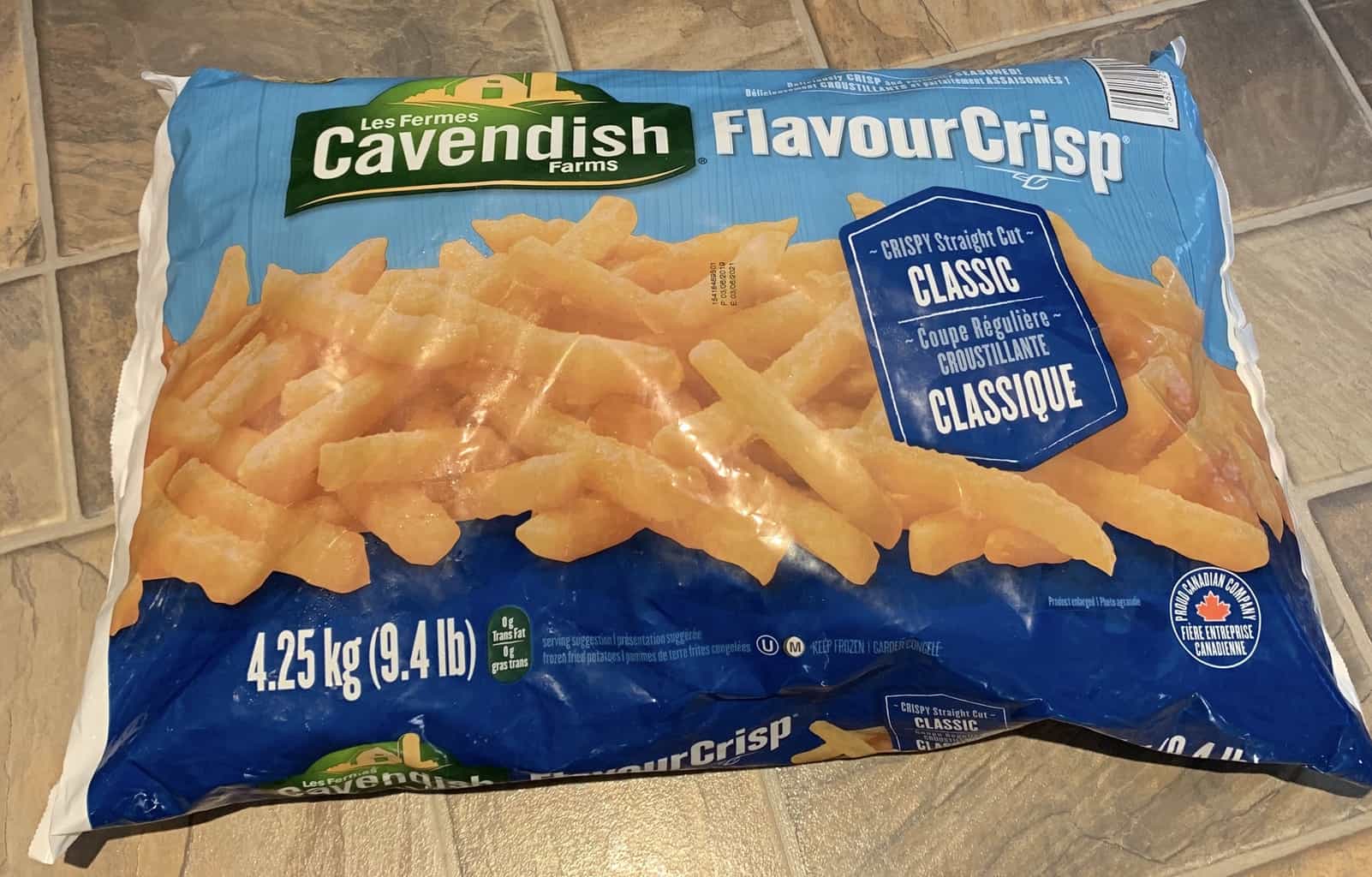 We've already reviewed the Costco McCain Sweet Potato Superfries here, today I'm reviewing the Costco Cavendish Farms FlavourCrisp Crispy Straight Cut Classic fries.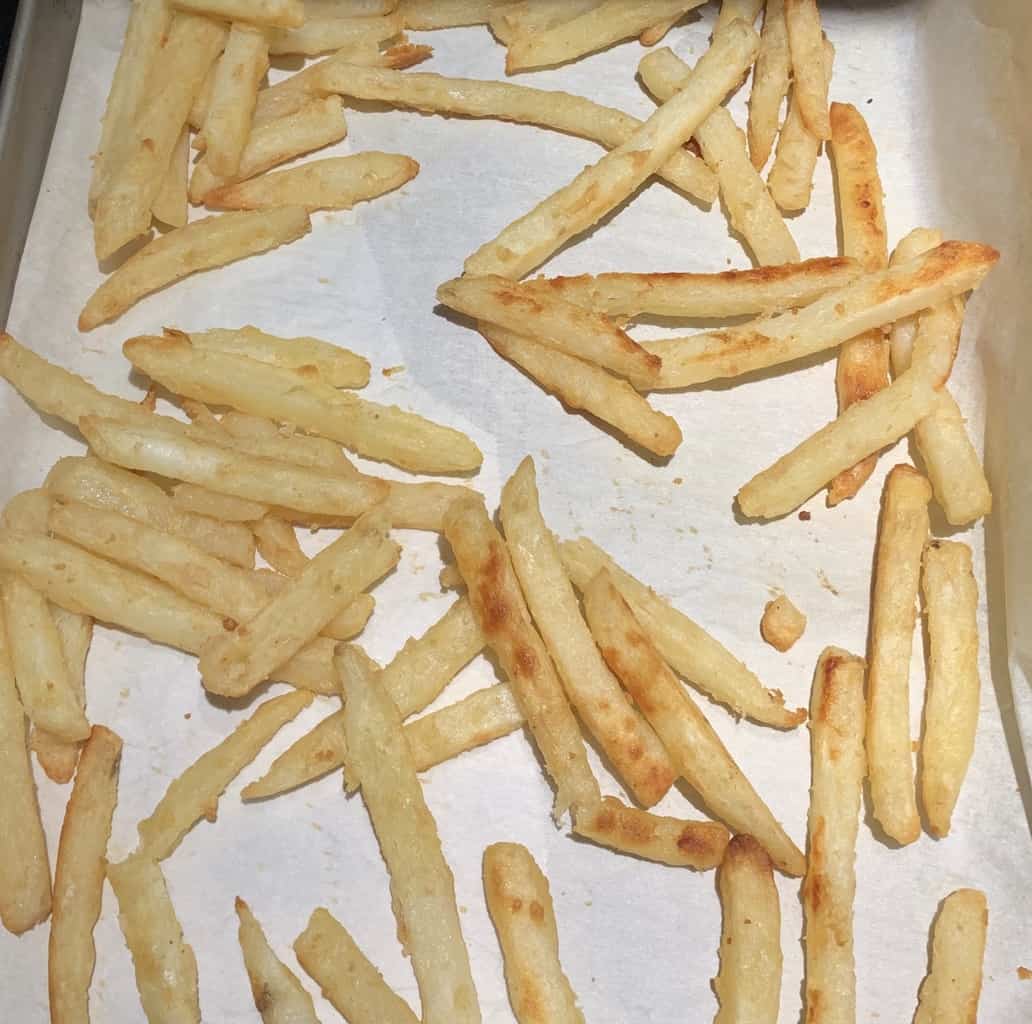 Taste
I recently served these at a dinner we were hosting, I feel like some may see it as a hosting faux pas to serve frozen oven fries at a get together but that's just how I roll! No shame. I didn't hear anyone complain about these fries either! They're very tasty and actually crispy! Have you ever had the Costco Canada food court fries? I'm pretty sure these are the same fries. My mom commented on how these fries have an extra coating on them that makes them extra crispy and a tad less healthy than other fries. If you're looking for restaurant/fast food style fries, these are them. They're already really well seasoned so you don't need any extra salt or seasoning. I followed the baking directions and the fries came out golden brown and crispy on the outside and soft on the inside, perfect for dunking in ketchup. I bet kids would really love these!
Cost
The 4.25 kg bag of fries cost $9.99 Canadian. It's a huge bag and a ton of fries! The cost is very reasonable and would be perfect if you need a lot of fries.
Convenience
I just baked these on a parchment paper lined cookie sheet at 450 degrees Fahrenheit, for about 20 minutes, flipping once at the 10 minute mark. They turned out perfect! One thing that's inconvenient is that the bag is not resealable and the bag is also HUGE so if you have a small freezer you might find yourself physically jamming this bag into every free square inch in your freezer like I was.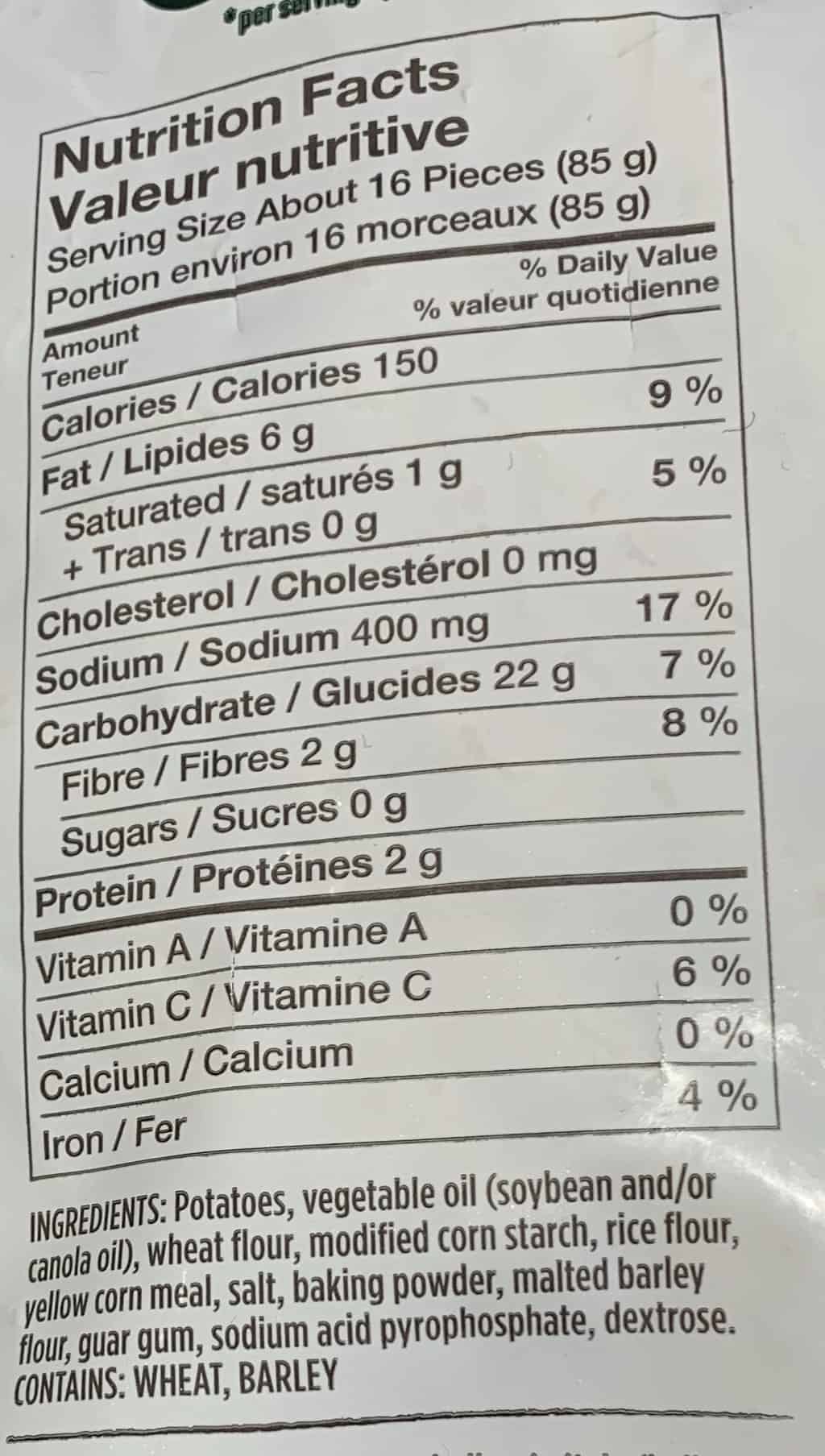 Nutrition
16 fries is 150 calories, six grams of fat, 400mg of sodium, two grams of fibre, zero grams of sugar and two grams of protein. These are a little high in fat and sodium if you plan to eat 30-40 fries. If you stick to around 16-20 fries they're not that bad calorie and fat-wise.
It's going to take me a long time to use up this huge bag of fries but I don't mind! They're convenient to bake, crispy on the outside, soft and delicious on the inside and taste like I picked up fries from the Costco food court!
Taste: 8/10
Cost: 7/10
Convenience: 7.5/10
Nutrition: 3/10
Have you tried the Costco Canada food court fries? Do you think these could possibly be the same fries?