These cranberry orange shortbread cookies are scrumptious!
Please note that this review was not paid for or sponsored by any third party. I purchased this product with my own money and the opinions in this review are strictly my own. I am not affiliated with Costco or any of its suppliers. I am just a fan of the company. I write these reviews to help my fellow shoppers.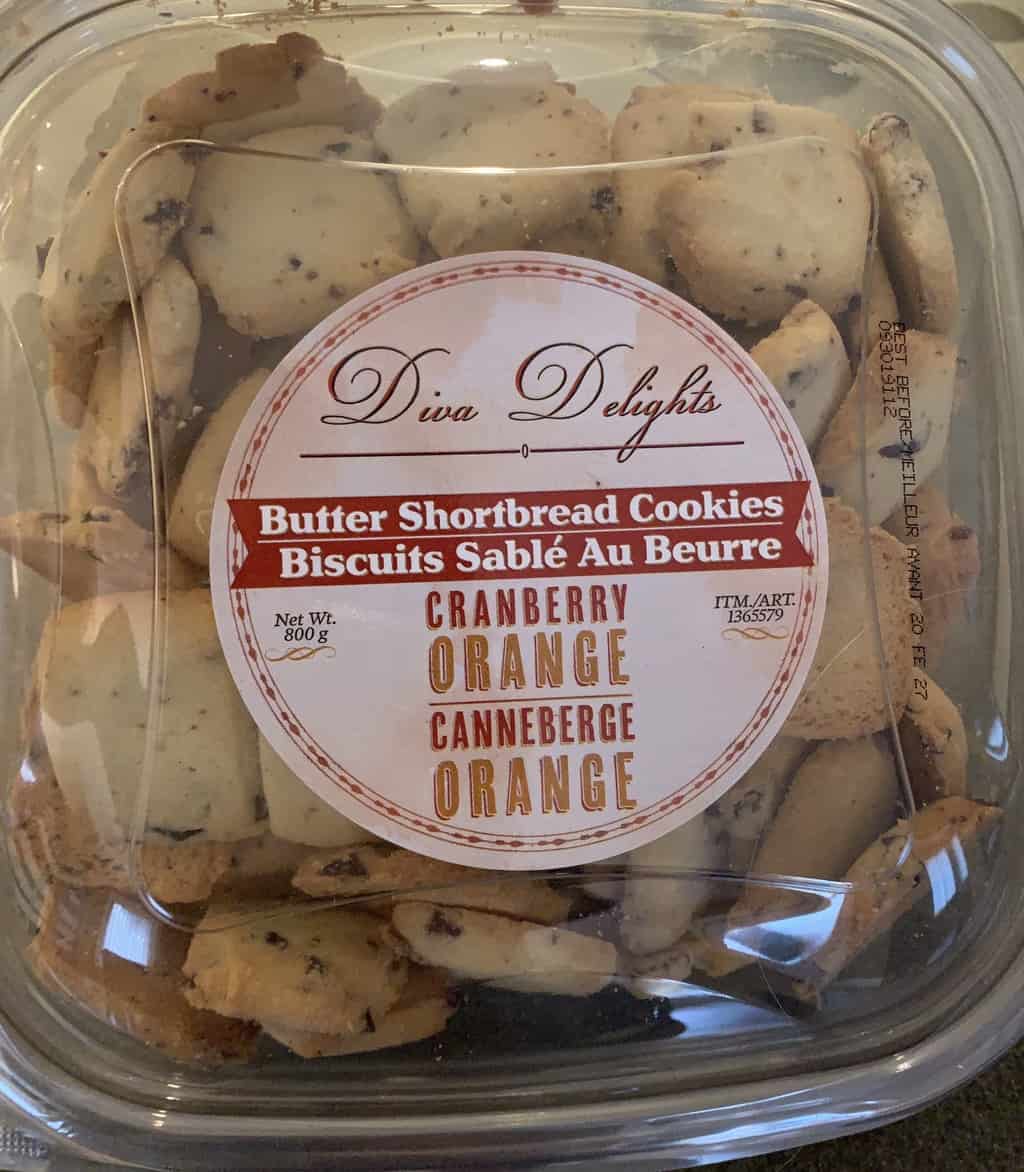 Shortbread cookies aren't my favorite, I usually prefer my cookies to have some sort of chocolate in them. However, the Costco Diva Delights Chewy Ginger Snaps didn't disappoint when I tried them so I decided to give these butter shortbread cookies also from Diva Delights a try.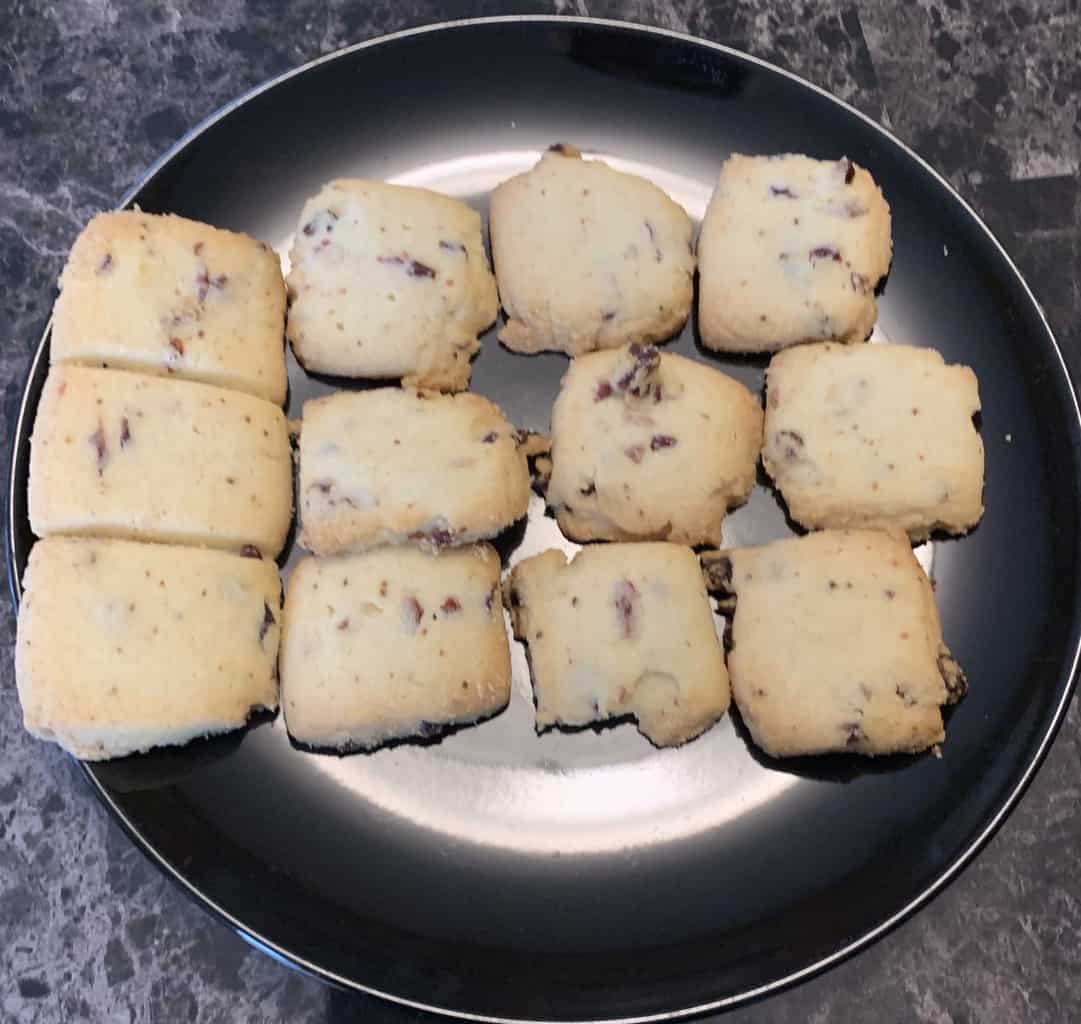 Taste
Even for those who don't love shortbread, these are delicious! These are simple, not overly sweet, tasty little cookies. They're melt in your mouth buttery and crumbly and the texture is not super hard nor super soft. There's a strong, natural, zesty orange flavor and chunks of soft, chewy cranberries. The shortbread isn't very sweet so it's easy to eat more than a few of these small-ish biscuits! If you're a shortbread fan, I think you'll really enjoy these!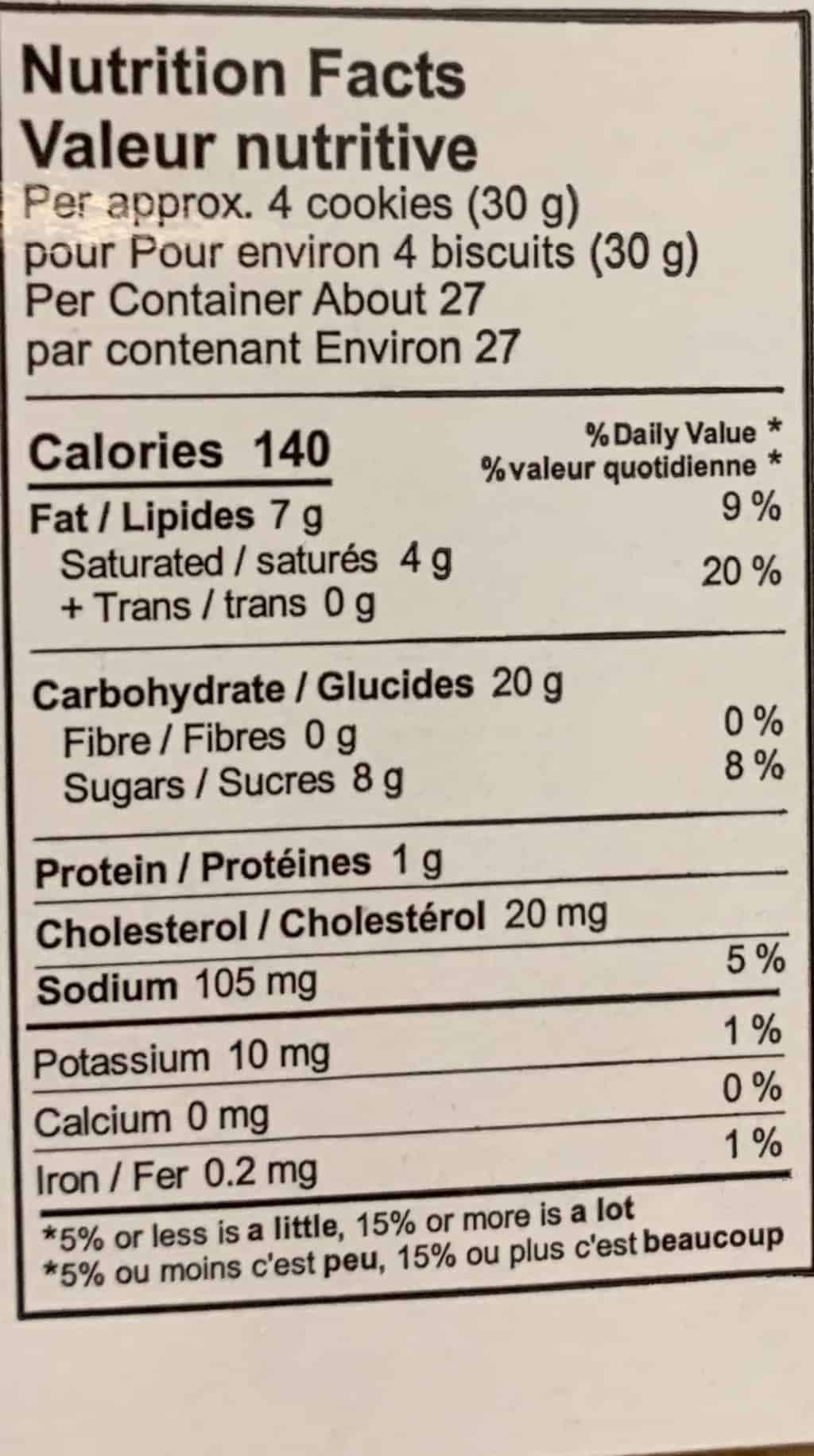 Cost
I paid $8.89 Canadian for this 800 gram container of Diva Delights Butter Shortbread Cookies from Costco! There's a lot of cookies in this tub for $8.89 Canadian!
Convenience
These are so convenient! They come in a big resealable plastic tub and the best before date is about four months from the date I purchased the cookies. They also freeze really well!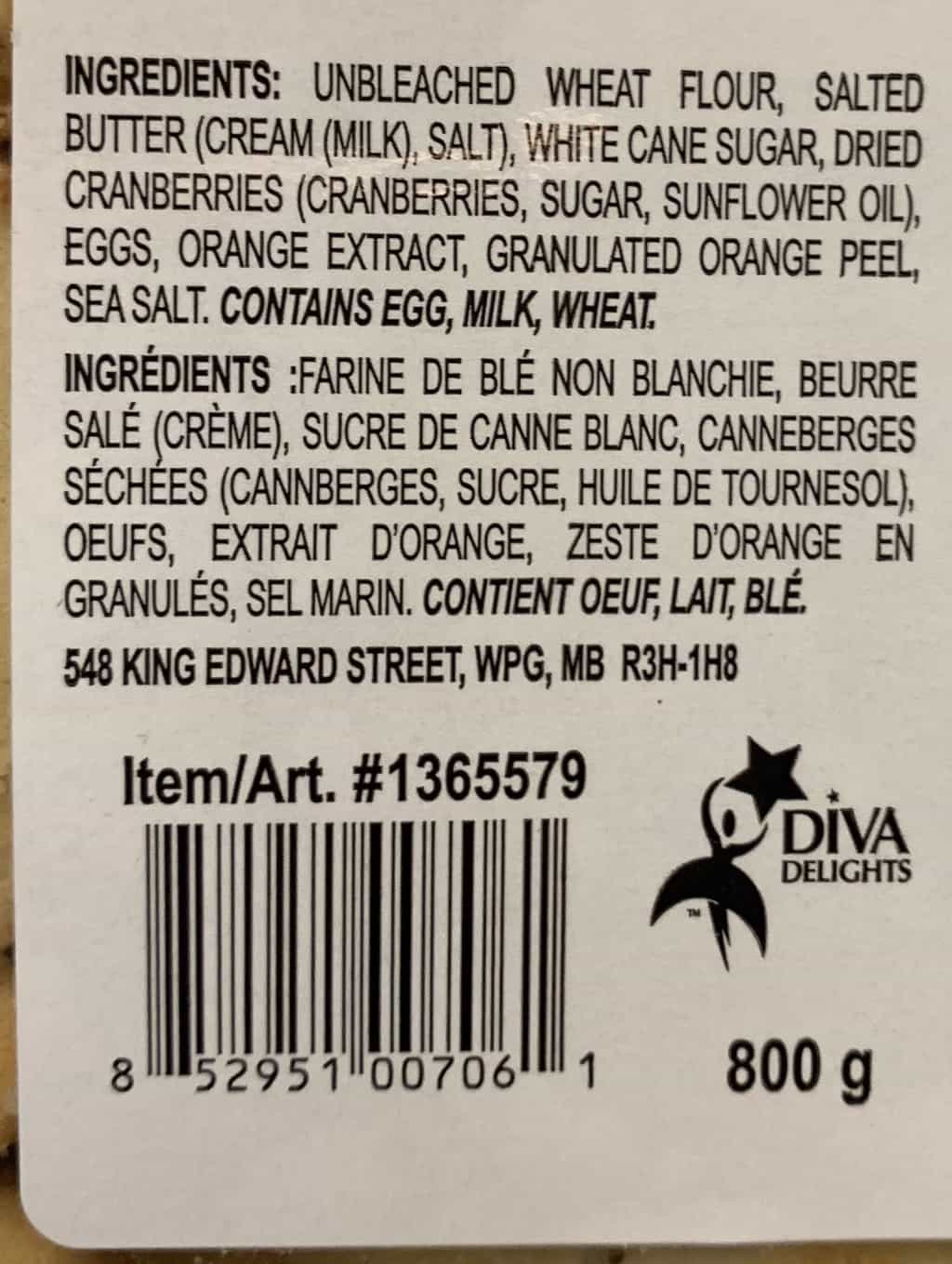 Nutrition
These aren't exactly healthy for you but they're also not the worst cookies you can eat! Four cookies is 140 calories, seven grams of fat, 20 grams of carbohydrates, eight grams of sugar, one gram of protein, 105 mg of sodium. That's not a ton of sugar for four cookies! Also the ingredients list is very short and sweet and has ingredients you'd expect in homemade cookies.
I was able to give some of these cookies to my parents as well as Sean's parents and saved some for us. We all love them. They're delicious! If you can find them at your Costco and love shortbread I recommend you try these!
Taste: 9/10
Cost: 8.5/10
Convenience: 10/10
Nutrition: 3/10
Do you prefer plain shortbread or flavored shortbread?