SO sweet and rich!
Please note that this review was not paid for or sponsored by any third party. I purchased this product with my own money and the opinions in this review are strictly my own. I am not affiliated with Costco or any of its suppliers. I am just a fan of the company. I write these reviews to help my fellow shoppers.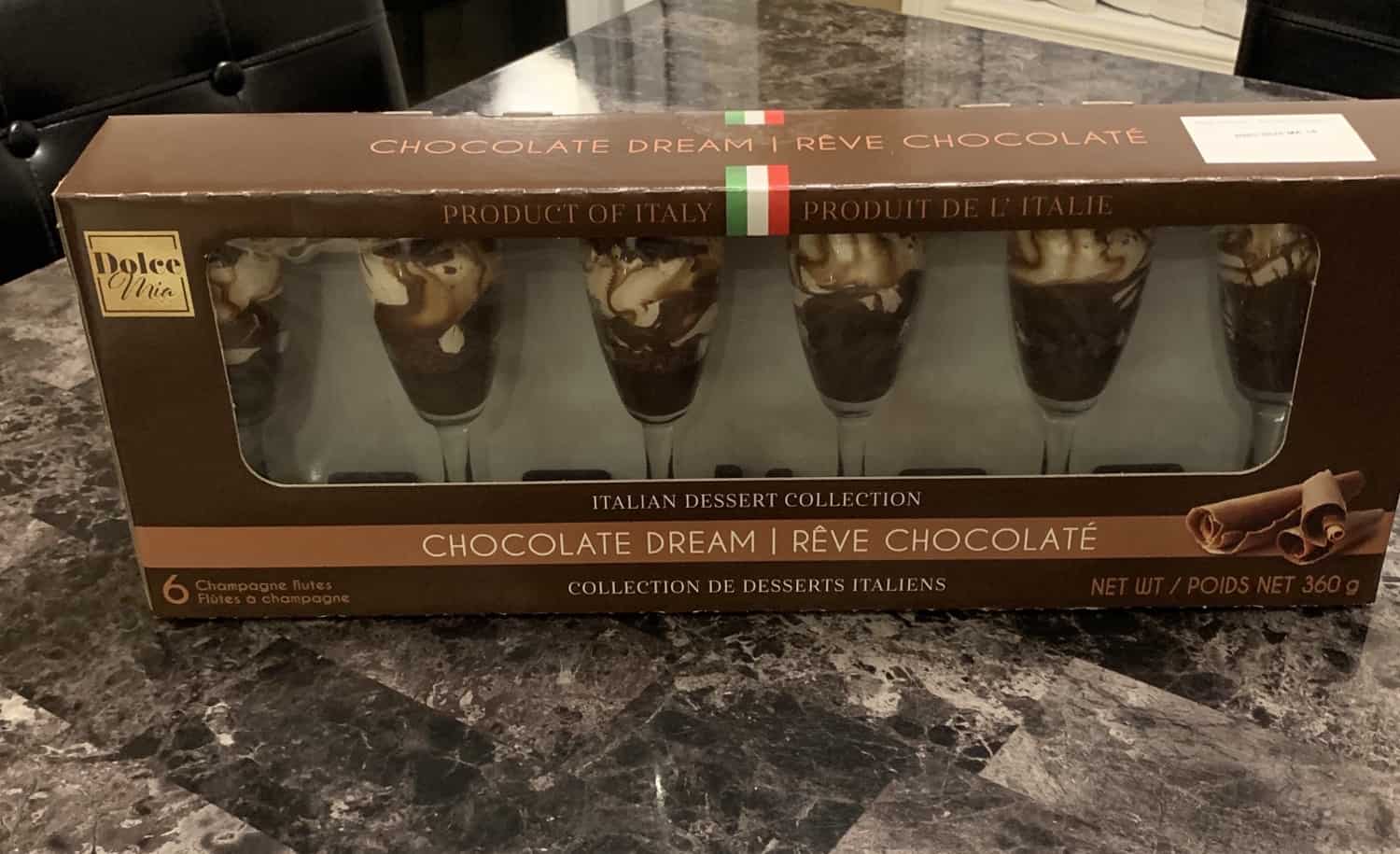 The dessert section at Costco has honestly been kind of lacking lately. No new cakes and not a ton of new dessert options. I did find these Dolce Mia Chocolate Dream Champagne Flutes the other time I was at Costco and decided to pick them up to review.
Taste
These are a combination of a rich, thick chocolate mousse/cream with chocolate cookie crumbs with a whipped cream (more like a whipped sweet icing) with chocolate curls on the top for decoration and a bit more chocolate-y goodness. Upon first bite I was like wow these are DELICIOUS. The second third and fourth bite are equally as good but you realize pretty quick just how rich these are. They look small but they're extremely fudgy, rich and sweet. They fill you up pretty quick. I wish the "whipped cream" on top was more like an actual, natural whipped cream that didn't have a lot of sweetness because It has more of a sweet icing taste. If it weren't sweet and like an icing it would cut the sweetness of the chocolate mousse. I still really enjoyed the taste of the Costco Dolce Mia Chocolate Dream Champagne Flutes though.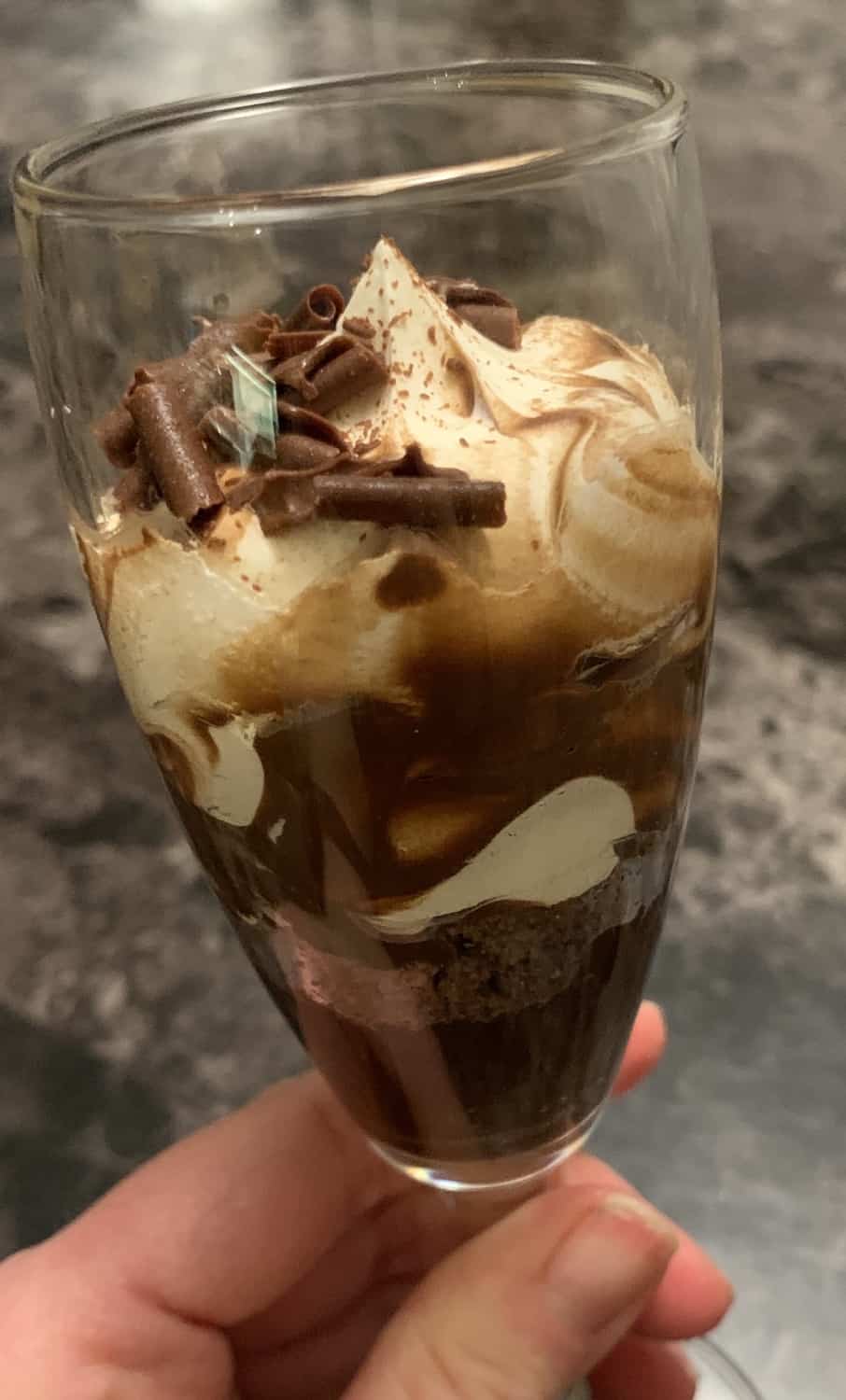 Cost
The box comes with six flutes and I paid $14.99 Canadian. Not exactly cheap, about $2.50 per flute. You can definitely keep/reuse the glasses after though!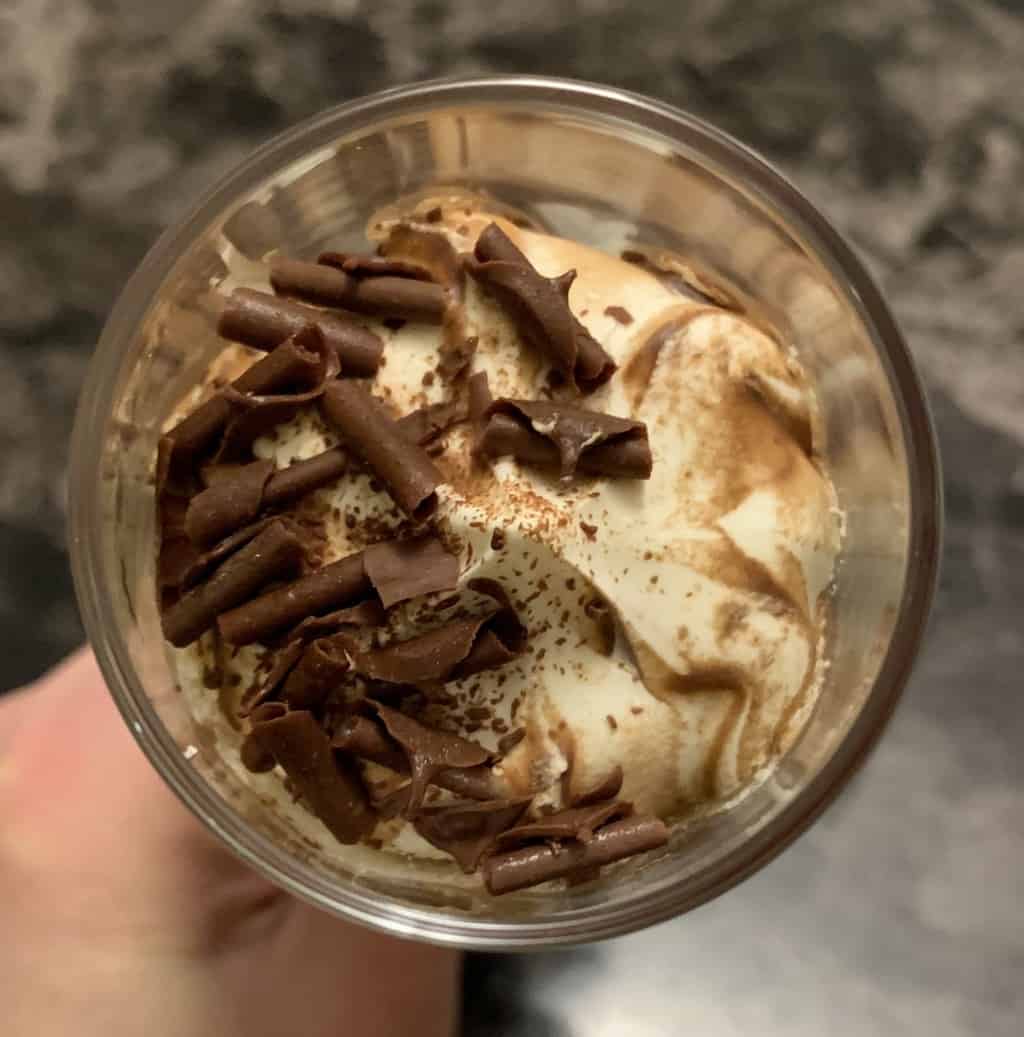 Convenience
Six flutes come in the box and each flute has a plastic top you easily remove to enjoy. These are perfect for a dinner party or to enjoy when you make a nice dinner! The best before date is about a month from the date I purchased the flutes.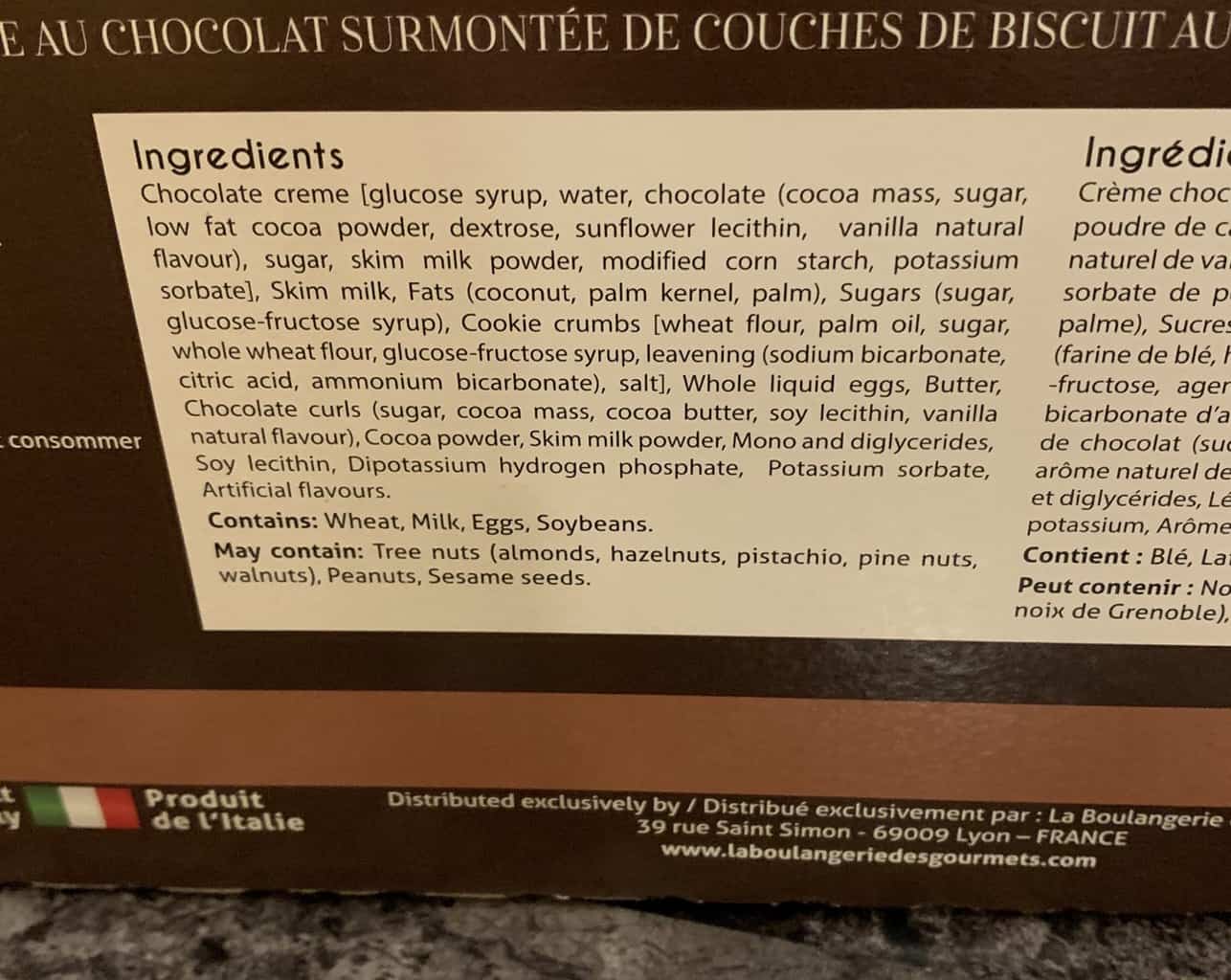 Nutrition
These definitely aren't healthy. These are UNHEALTHY my friends! Healthy for your soul though haha. One flute is 210 calories, 13 grams of fat, 21 grams of carbohydrates, 15 grams of sugar, two grams of protein and 10 mg of sodium. I am SHOCKED there is not more sugar in these. Considering some small yogurts have 10 grams of sugar or more. Obviously these don't have healthy ingredients.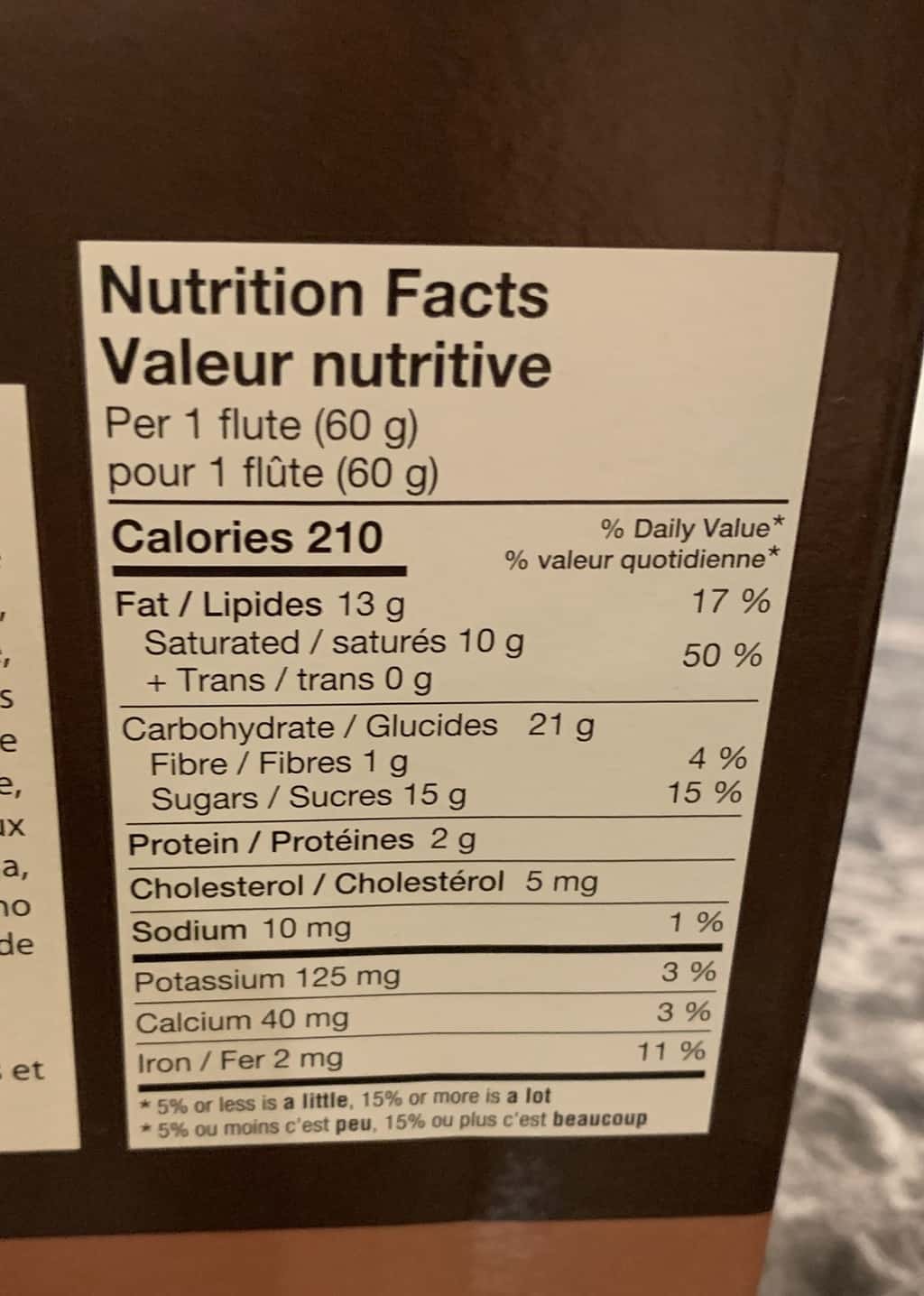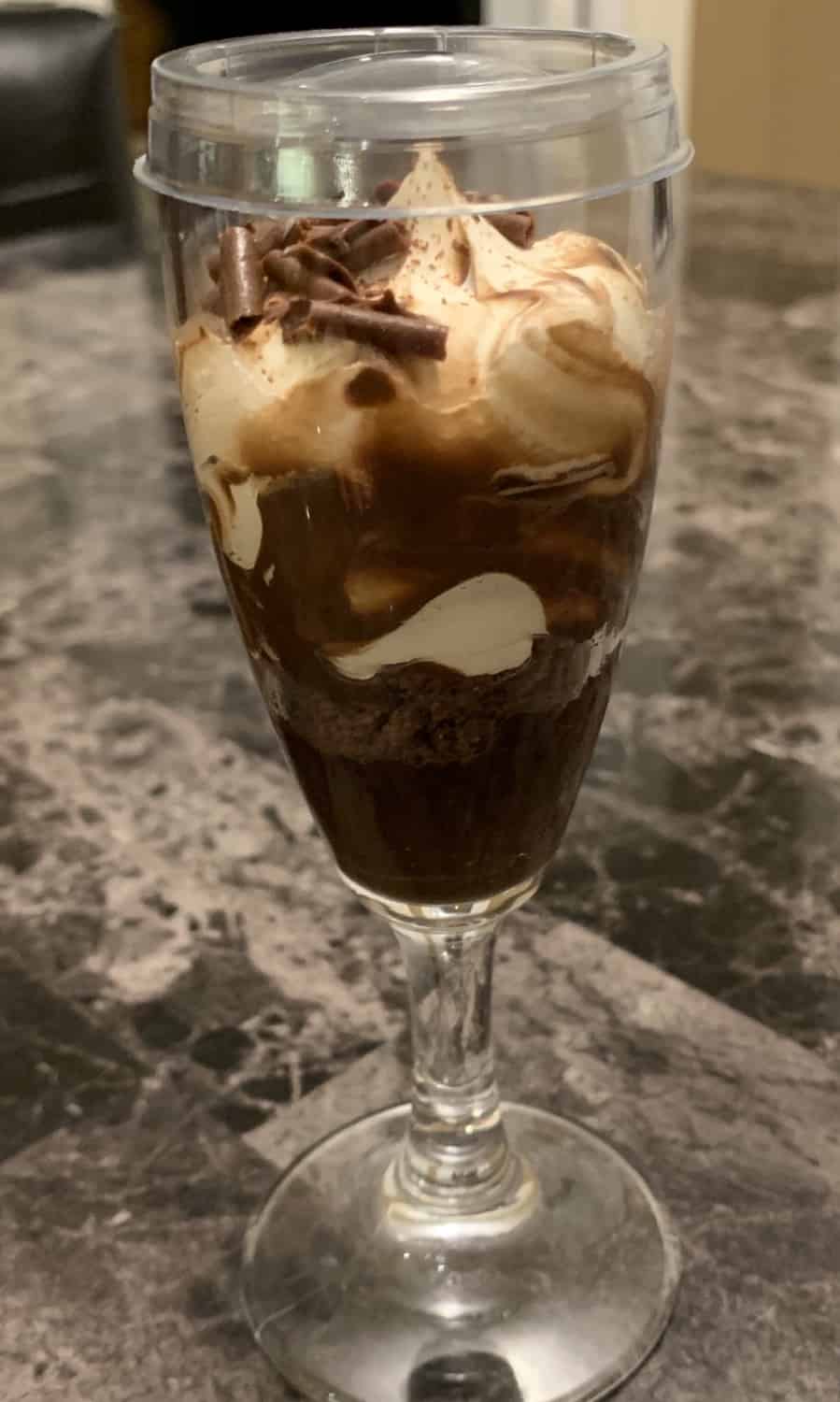 I actually would definitely buy these again as a treat. I probably prefer the Costco Delici Sea Salt Caramel Mousse though!
Taste: 8/10
Cost: 6/10
Convenience: 10/10
Nutrition: 0/10
Would you try these? Why or why not? Do you think they're overpriced?