Individual lava pastries with lotus seed paste and salted duck egg yolk from Costco.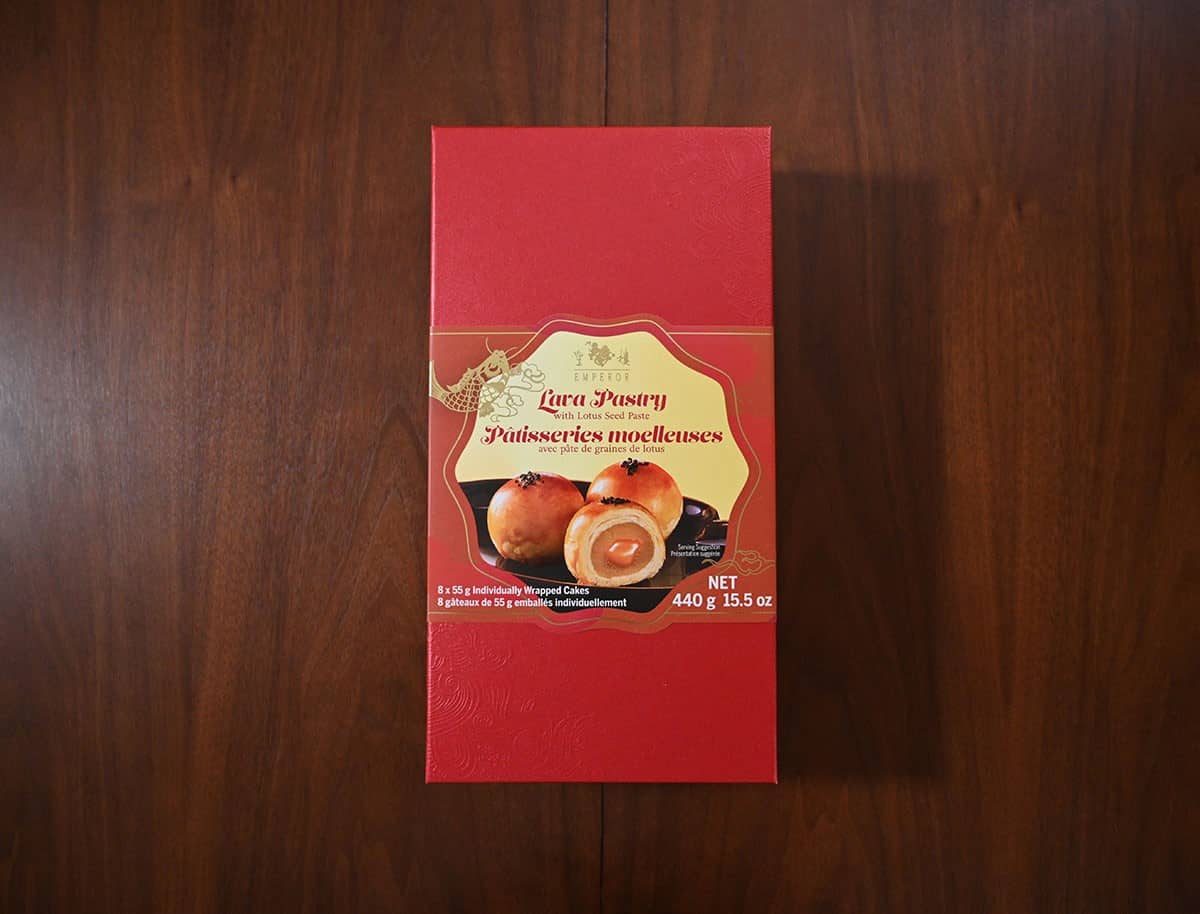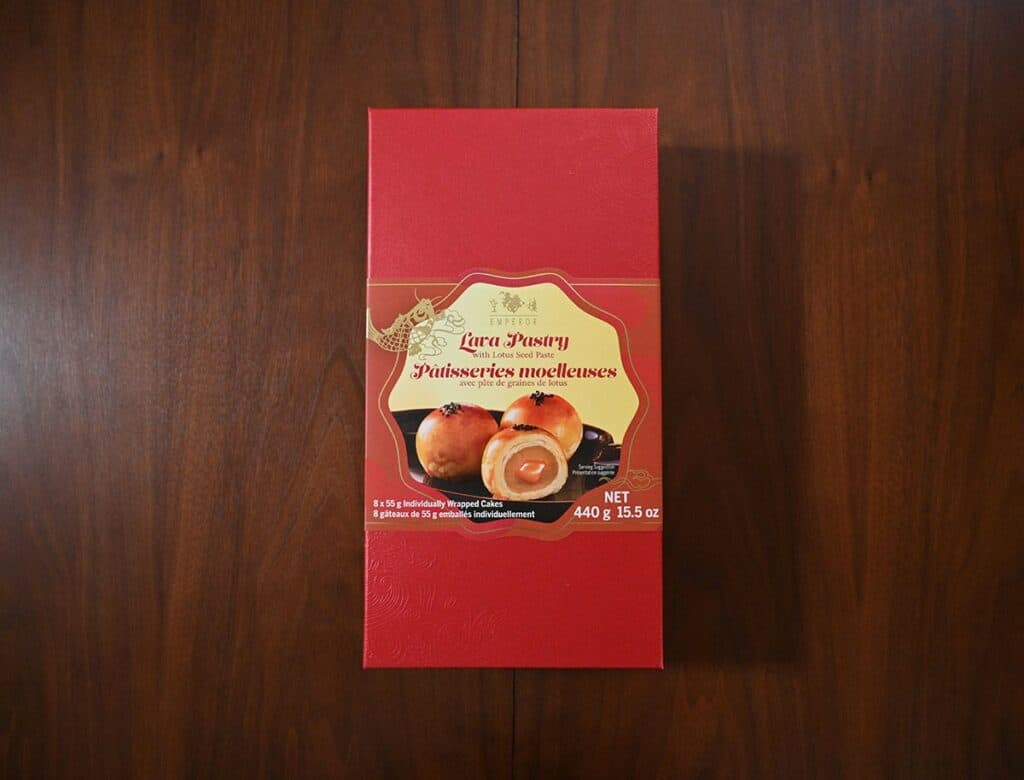 Today I'm reviewing the Costco Emperor Lava Pastry with Lotus Seed Paste. I'm trying to review more unique items I spot at Costco that I usually wouldn't buy.
I recently reviewed the Isabelle Assorted Cookies from Costco which are another item that I generally wouldn't jump at grabbing, but they were really good!
Location in Store
I found the lava pastry in the aisle with the cereal and boxed cookies. The item number is 1569213.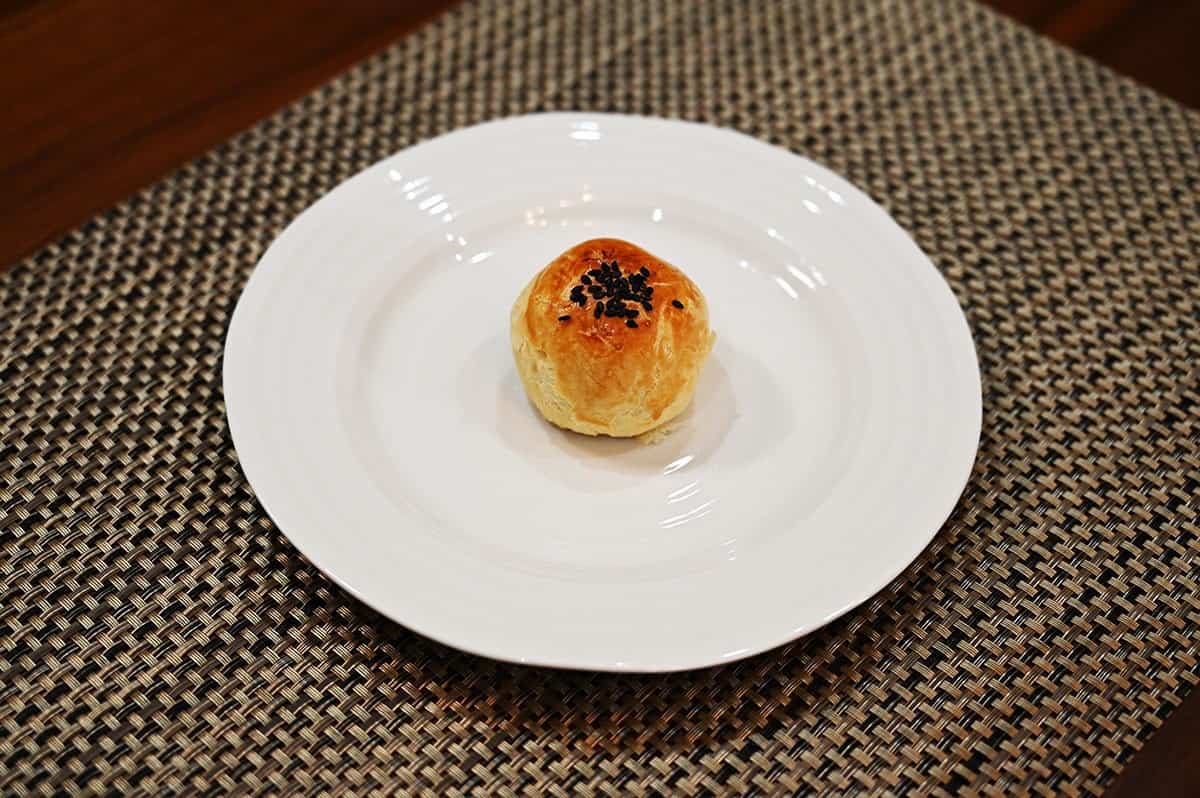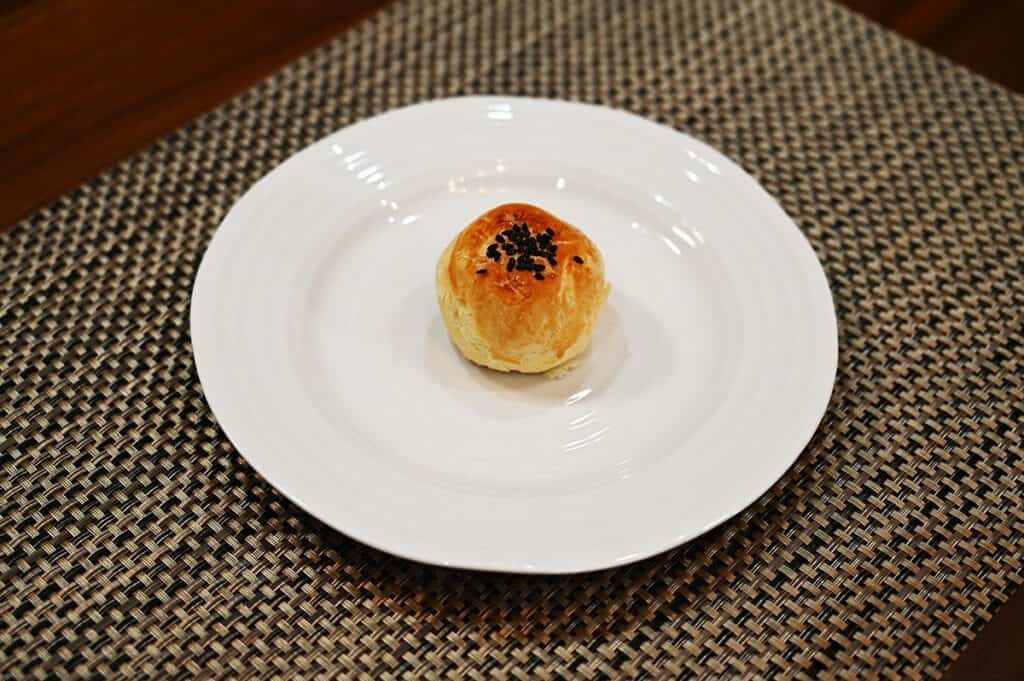 Taste
The pastries are fairly light. I didn't think much of that at first, but I thought it was a bit surprising after seeing how much dense-looking filling is inside. The flavor is hard to describe. It's definitely sweet. The only thing I can think of to compare it to is butter tarts, but the taste is quite different despite that being the only comparison that comes to mind.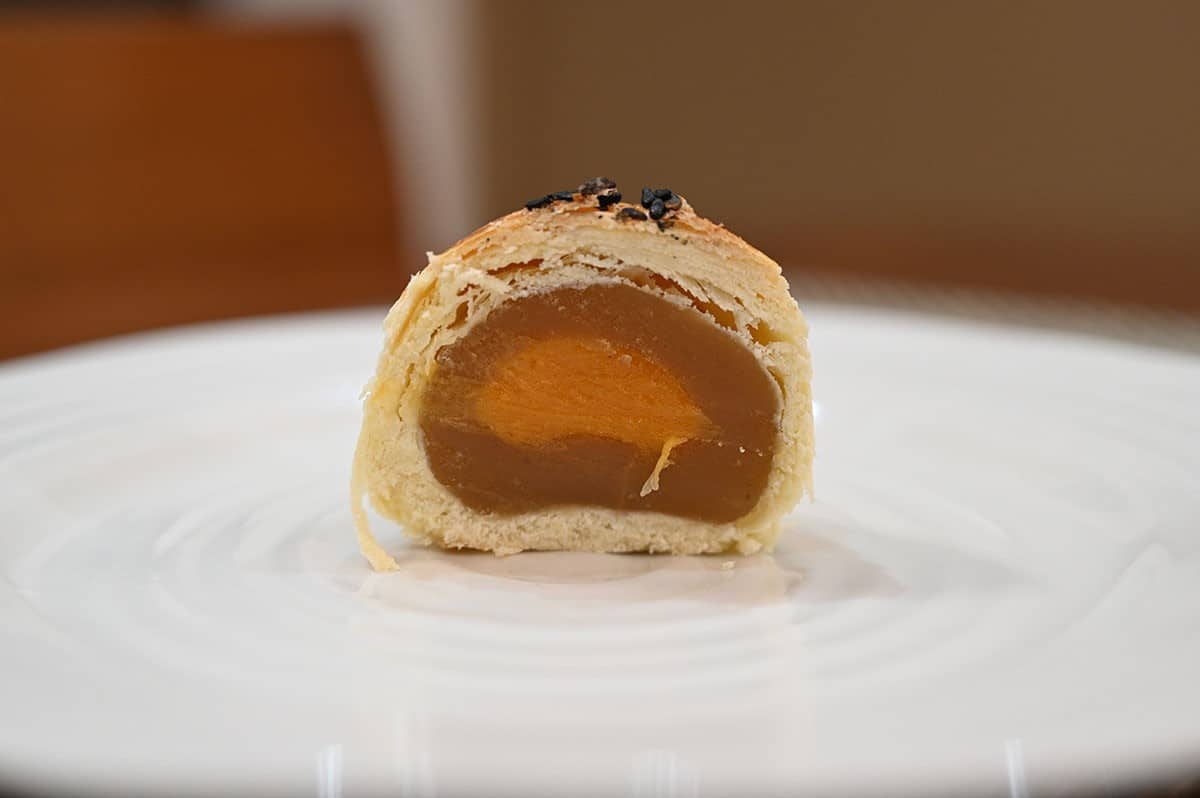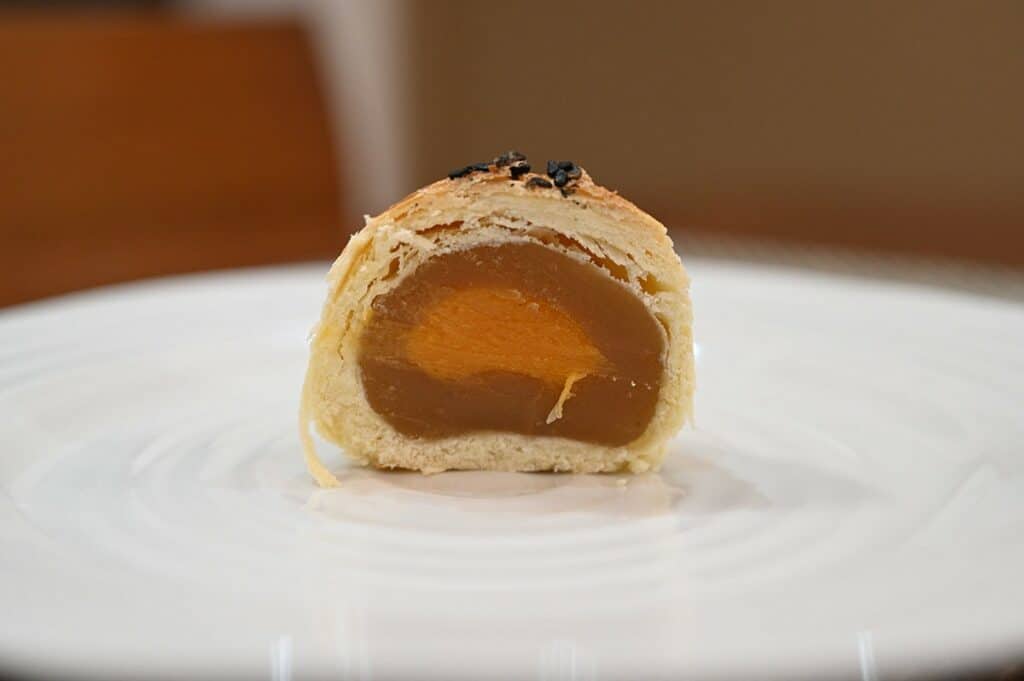 The outer shell is very flaky and almost shortbread-like in texture and flavor, though the flavor is mild. The sesame seeds on top taste just you would expect. The darker outer layer of filling is quite firm and has a mild nutty flavor. The inner part of the filling is very sweet and grainy in texture.
I've never had pastries like this before, so I'm probably not the best person to judge them, but they seem to be of good quality for a packaged product like this. They seem to stay quite fresh in the packaging, which is a plus.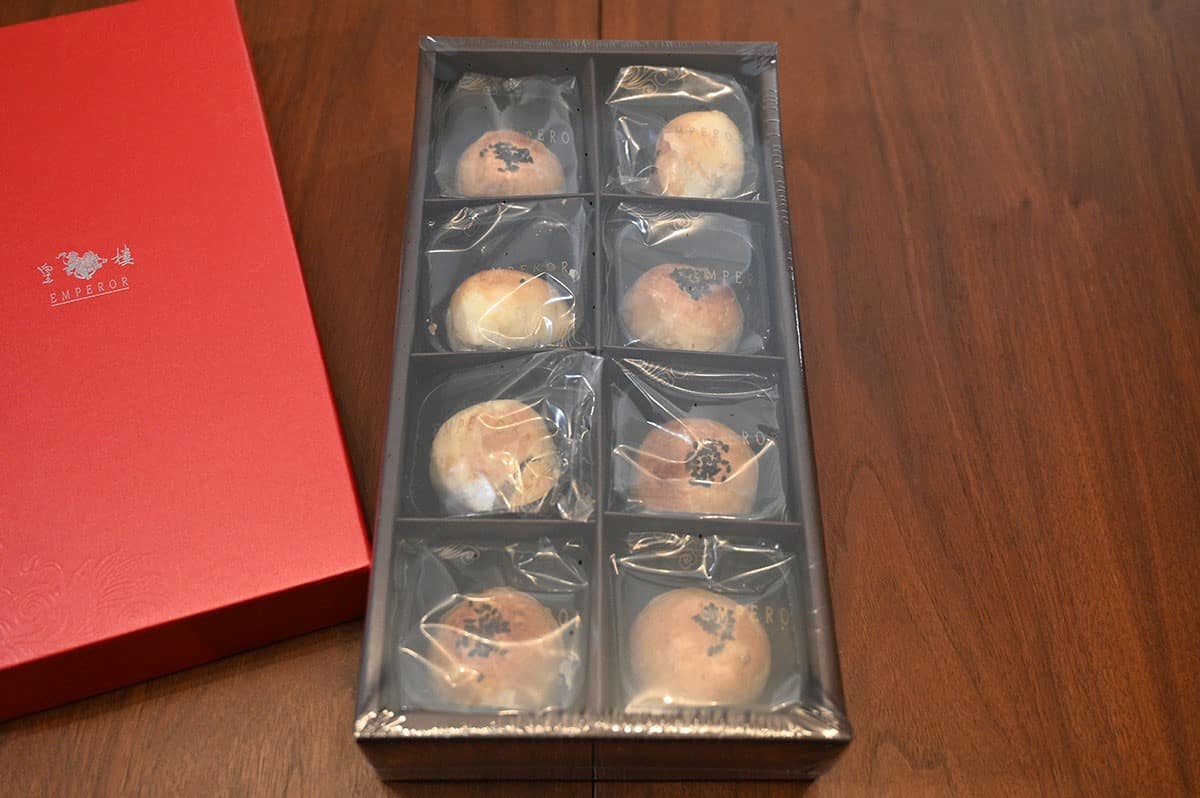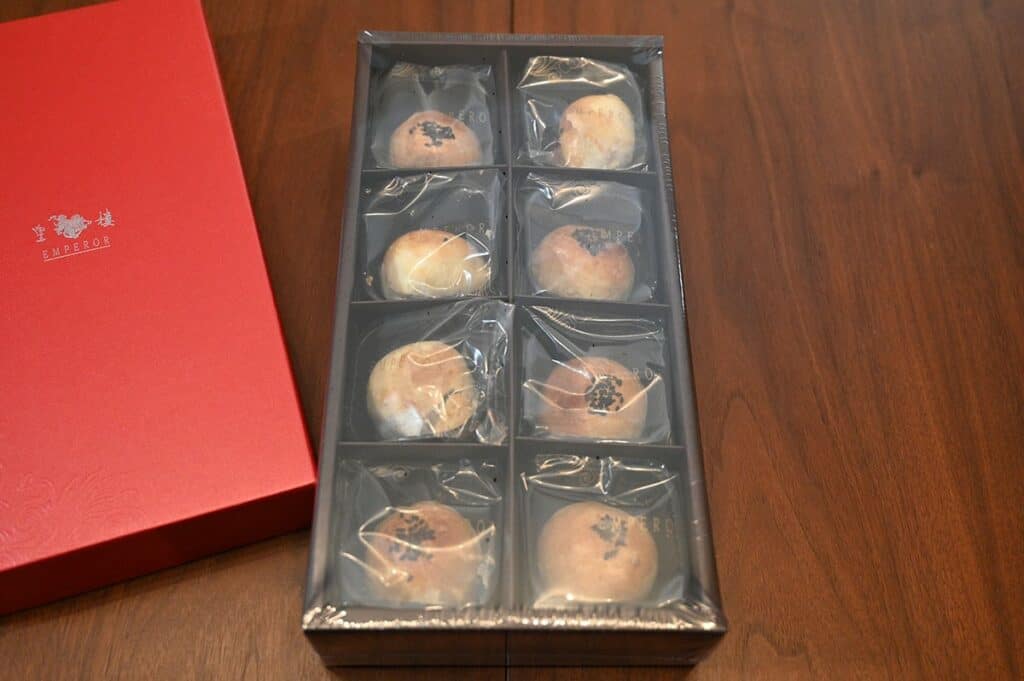 Cost
The box of Costco Emperor Lava Pastry with Lotus Seed Paste cost $21.88 Canadian. That seems expensive for eight small, individually-wrapped cakes. In my opinion, the way the cakes are packaged make them seem like a special delicacy (and so does the price!).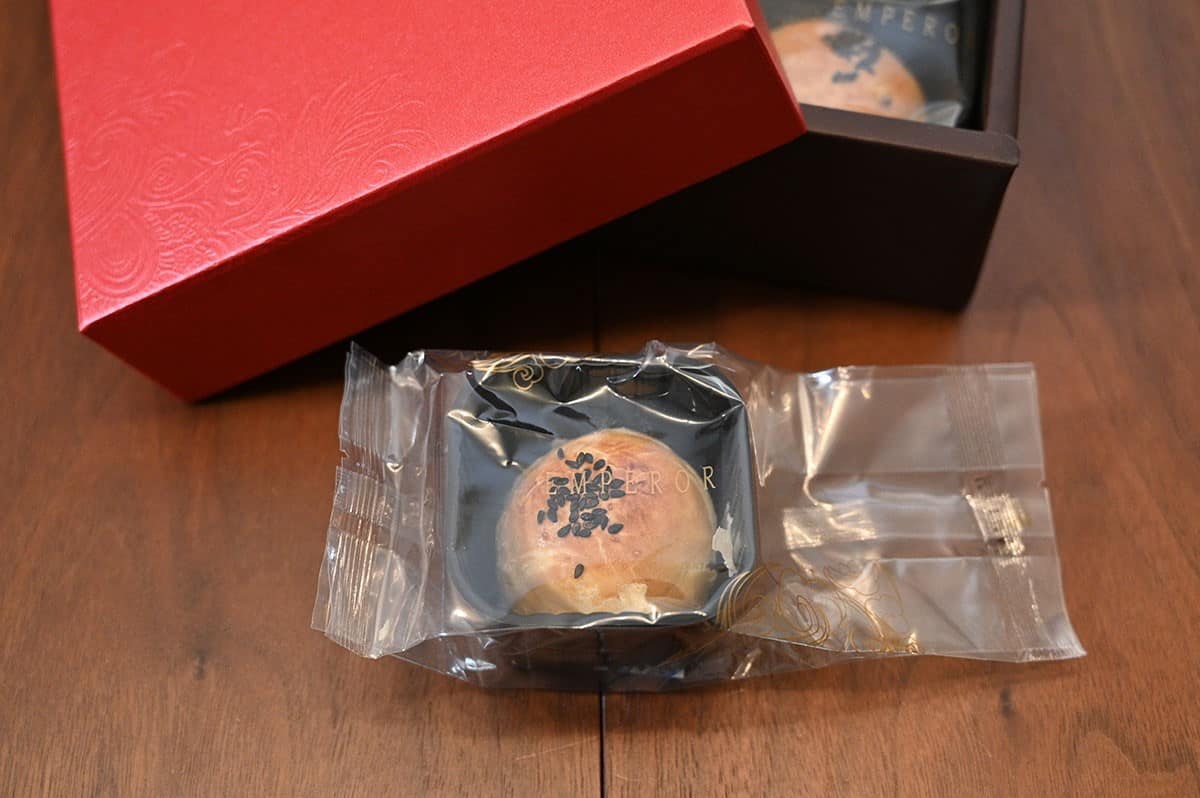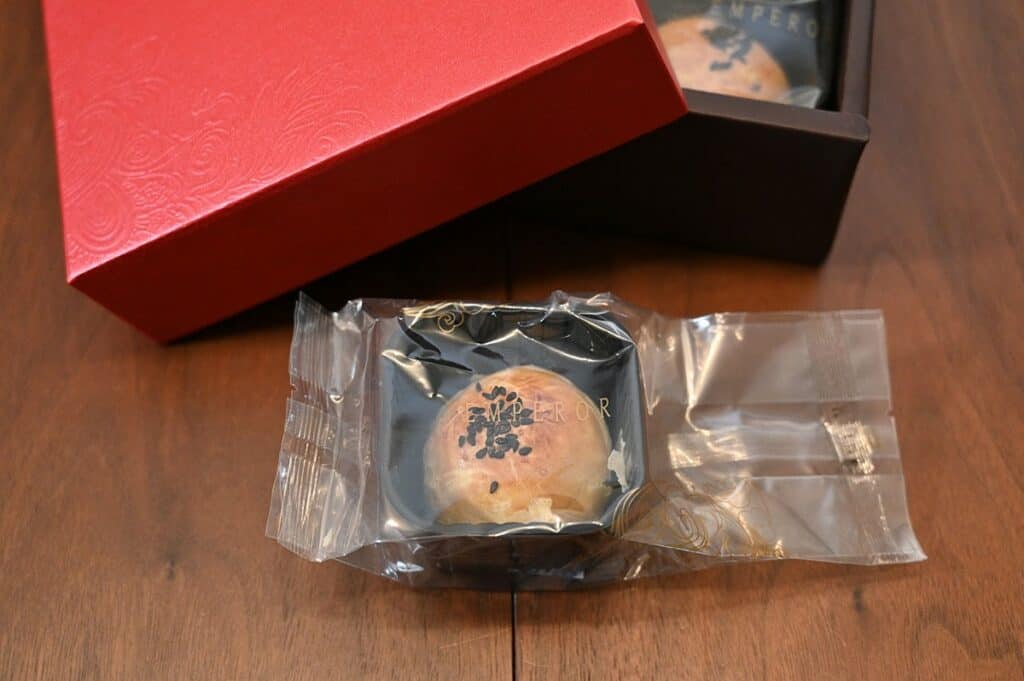 Convenience
The best before date on the lava pastry is five months from the date I purchased them. The box recommends storing them in a cool, dry place. The lava pastry is a product of Taiwan.
You can enjoy these for breakfast, brunch or as a dessert. Each cake comes in its own individual wrapper, so you can easily pack one in your lunch for an afternoon or morning snack too.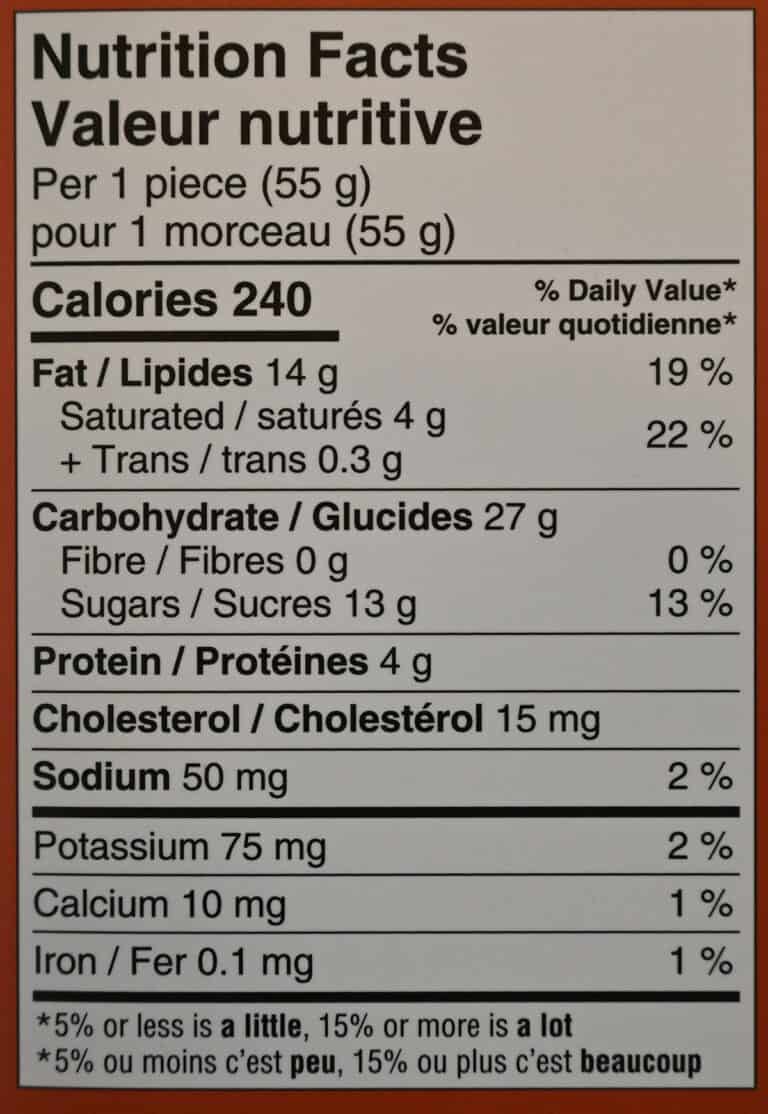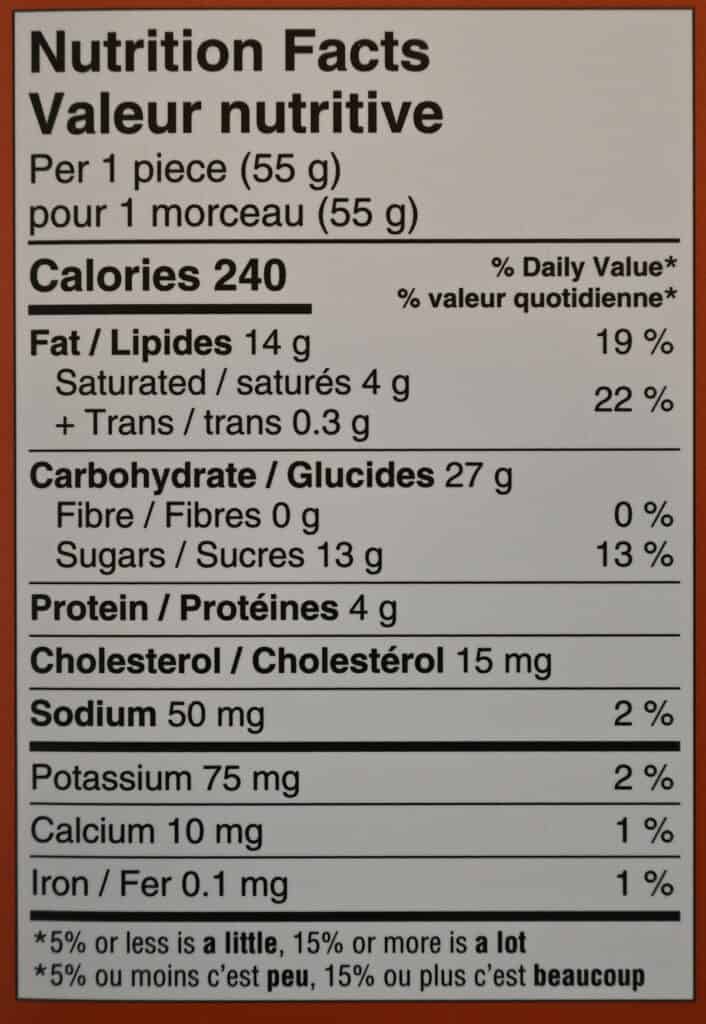 Nutrition
Calories
One pastry contains 240 calories, 14 grams of fat, 27 grams of carbohydrates, zero grams of fibre, 13 grams of sugar, four grams of protein and 50 milligrams of sodium. The nutrition facts aren't actually that bad for a nice pastry! Thirteen grams of sugar isn't that much for a cake. A lot of small yogurts you'd have for a snack have more sugar in them.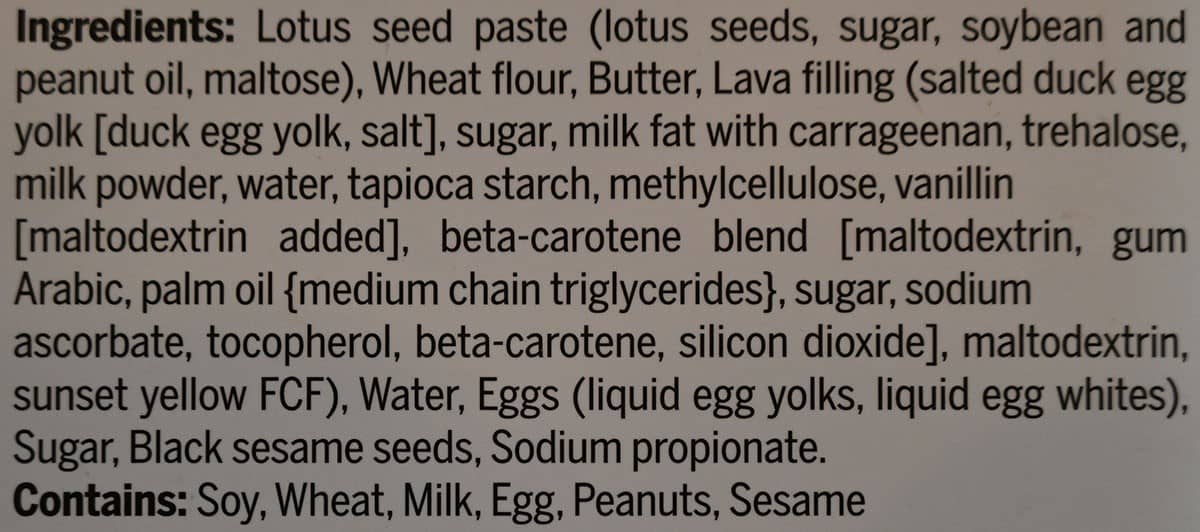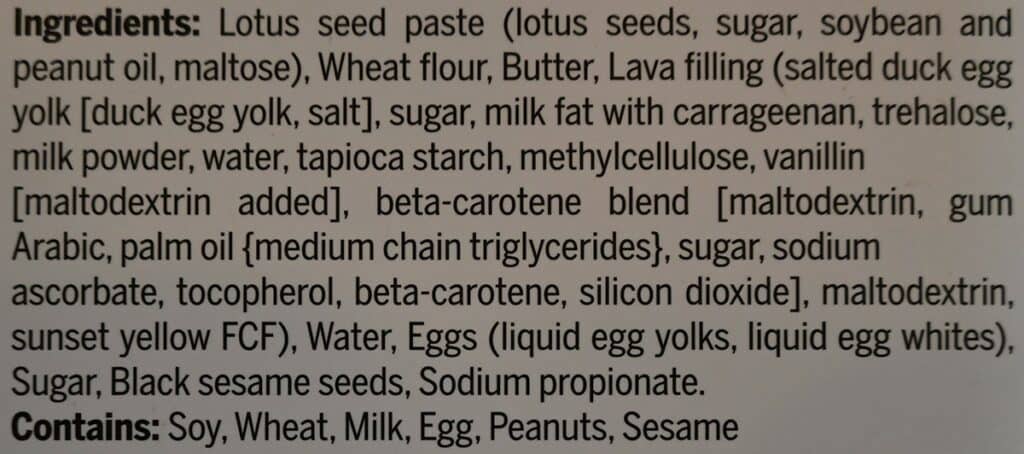 Ingredients
The ingredients list has a few ingredients that you don't see often! It contains lotus seed paste, which is made from dry lotus seeds, The lava filling contains salted duck egg, which is another interesting ingredient. The lava pastry contains allergens such as soy, wheat, milk, egg, peanuts and sesame.
Scoring
Taste: 7/10
Cost: 7/10
Convenience: 10/10 (would love if it resealed)
Nutrition: 1/10
Overall
Give it a try!
The flavors aren't bad, but they don't really appeal to me. I'm curious to hear what people who've had other lava pastries think!
Have you tried lava pastry with lotus seed paste before? What did you think of it? Is this one a good version?
---
Please note that this review was not paid for or sponsored by any third party. This product was purchased by Costcuisine for the purpose of producing this review. The opinions in this review are strictly those of Costcuisine. Costcuisine is not affiliated with Costco or any of its suppliers. In the event that Costcuisine receives compensation for a post from the manufacturer of a product or some other third party, the arrangement will be clearly disclosed (including where the manufacturer of a product provides Costcuisine with a free sample of the product).