These cookies from Costco are simple, flavorful and delicious!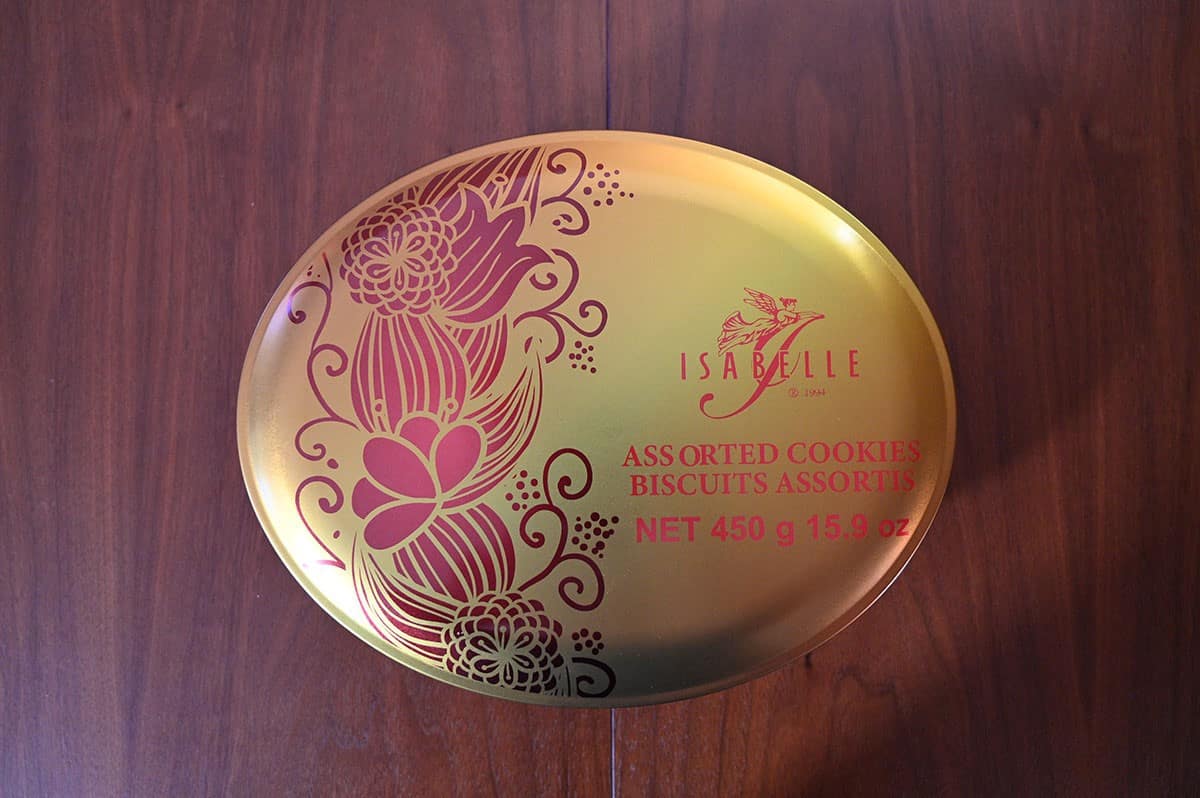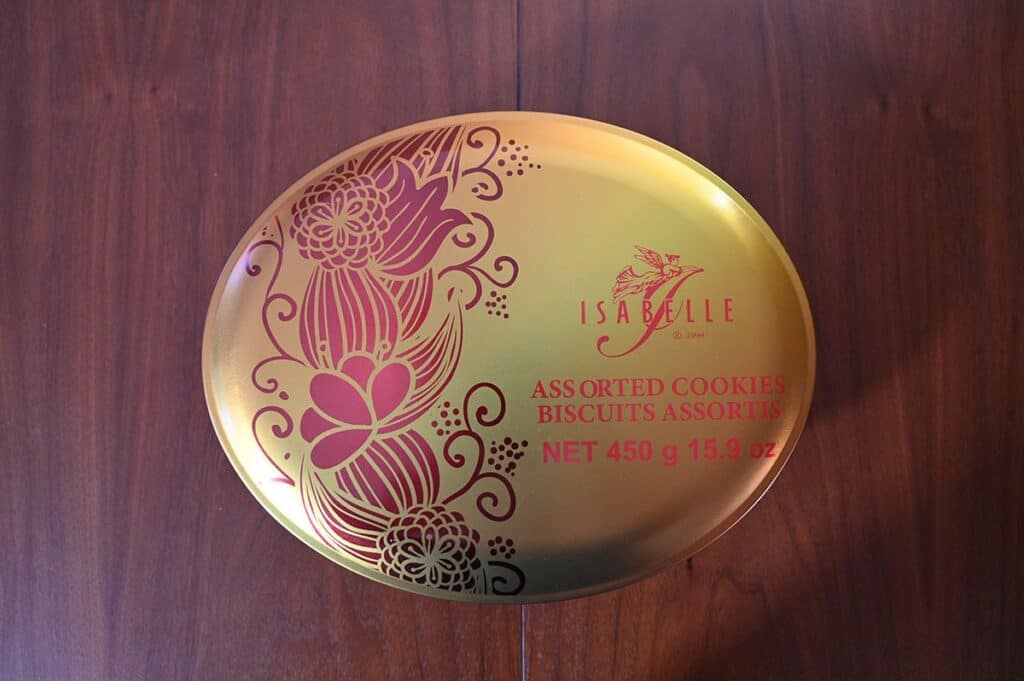 Today I'm reviewing cookies that I've seen at Costco many times in the past but haven't picked up before. The Costco Isabelle Assorted Cookies. They come in a tin so it's hard to know what you're actually getting!
Other cookies I love at Costco are the Lotus Biscoff Cookies, Costco MadeGood Red Velvet Mini Cookies, Costco Leclerc Celebration Milk Chocolate Cookies and the Costco Kirkland Signature European Cookies with Belgian Chocolate.
Location in Store
You can find the Isabelle Assorted Cookies in the aisle with the cereal, jam and other boxed cookies (like Oreo cookies). The item number is 408905.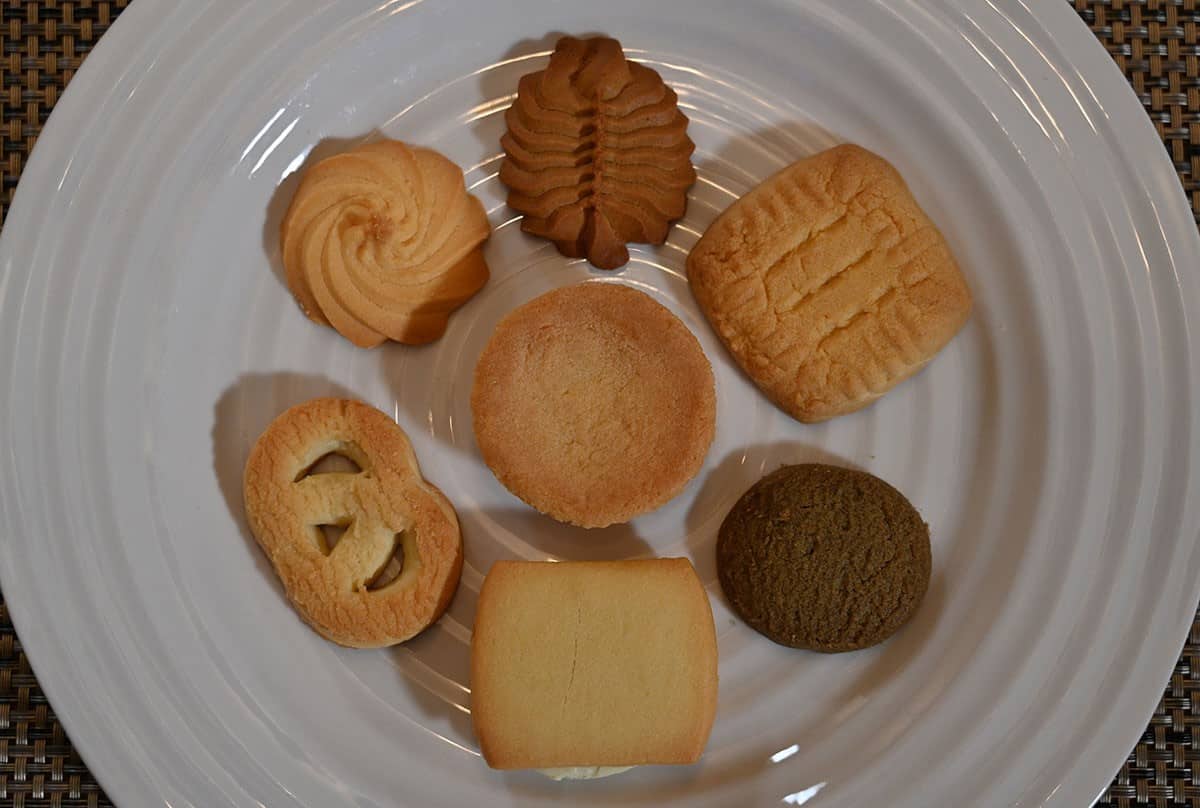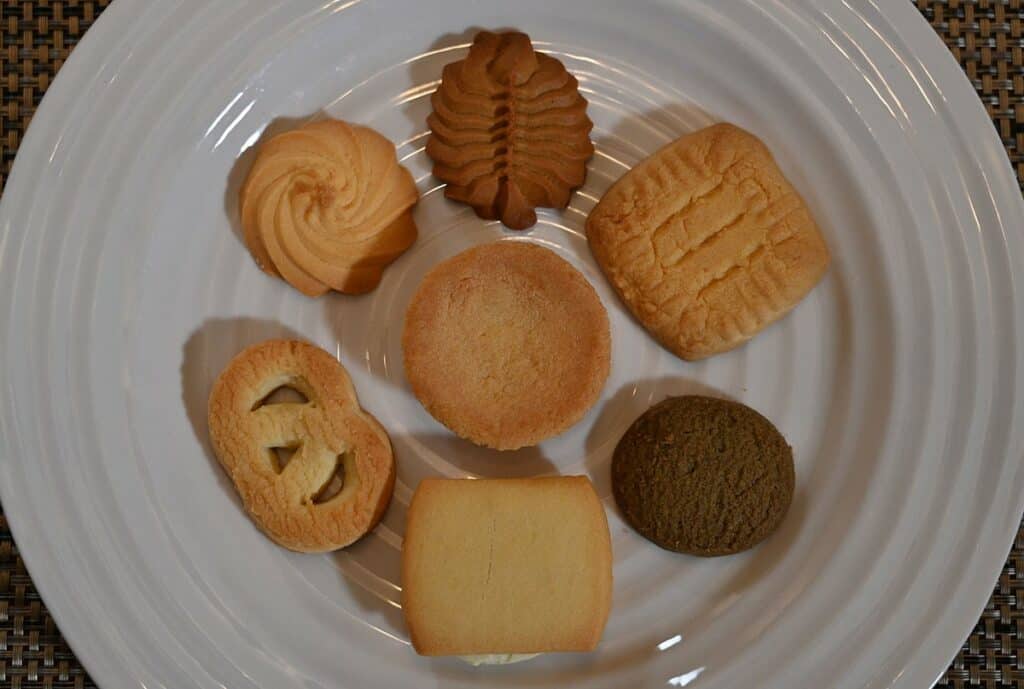 Taste
There are seven different kinds of cookies in the box! I tried each cookie separately and overall enjoyed them all. The Isabelle cookies aren't a soft, freshly made, bakery-style cookie. They're crisp shortbread cookies.
Orange Delight – A light, crisp whipped shortbread cookie with a mild but pleasant orange flavor.
Coffee Leaf – A light, crisp whipped shortbread cookie with a fairly strong coffee flavor. You have to like coffee to enjoy this cookie!
Shortbread – A slightly heavier shortbread cookie with a very buttery flavor and a good amount of sweetness. They're good, but not as good as homemade shortbread.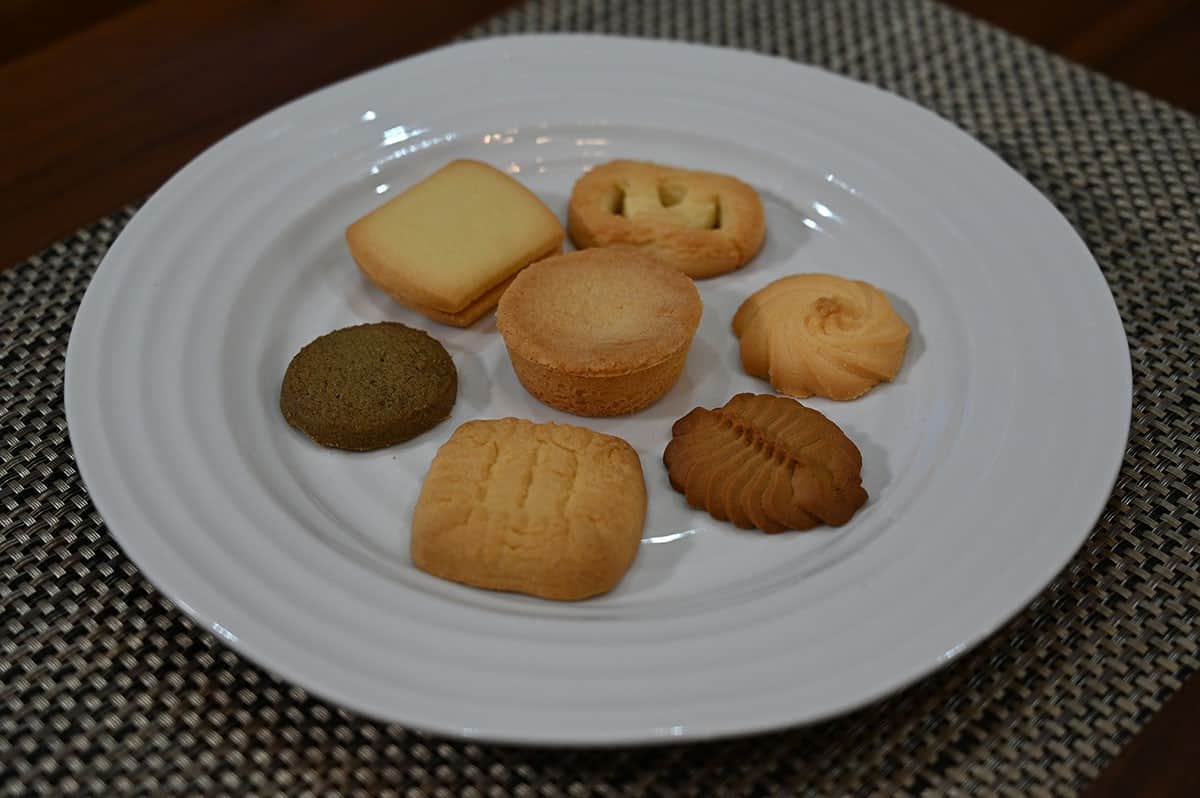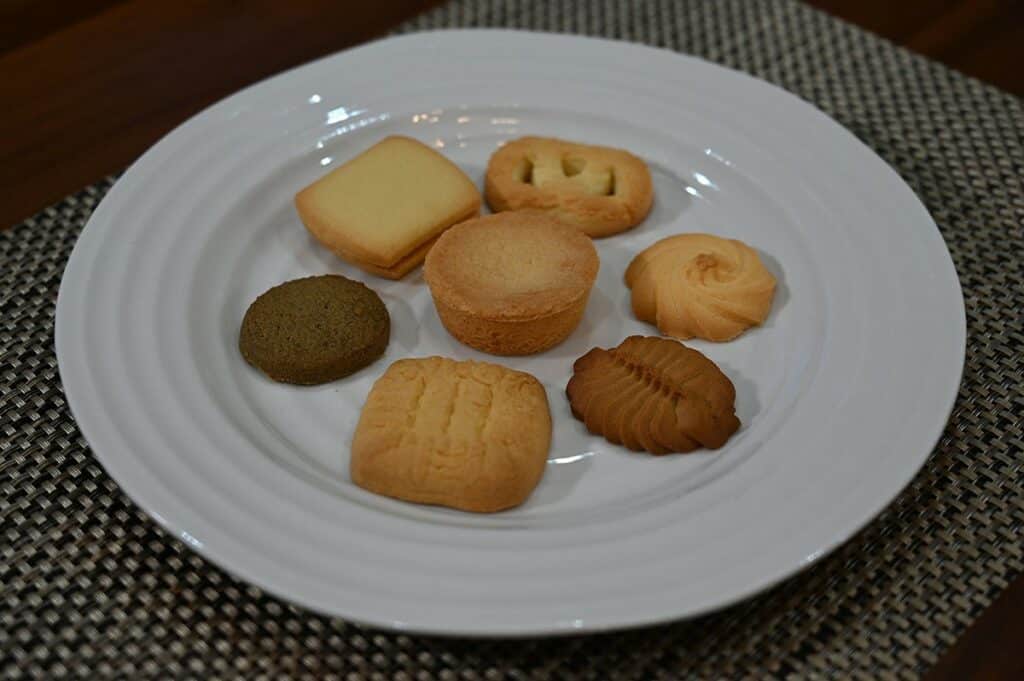 Breakfast Tea – A light, crisp shortbread with a strong tea flavor. I've had breakfast tea before, and this is how it tastes! I was surprised by how much I liked this one. 
Lychee Tart – This is more like a soft cookie than a tart. It's soft and slightly moist with a small void in the middle that's filled with a lychee filling that reminds me of the lychee jellies I've had in bubble tea in the past. 
Coconut Almond Cookie – A crisp, light shortbread with a nice mild coconut flavor. I didn't notice the almond as much.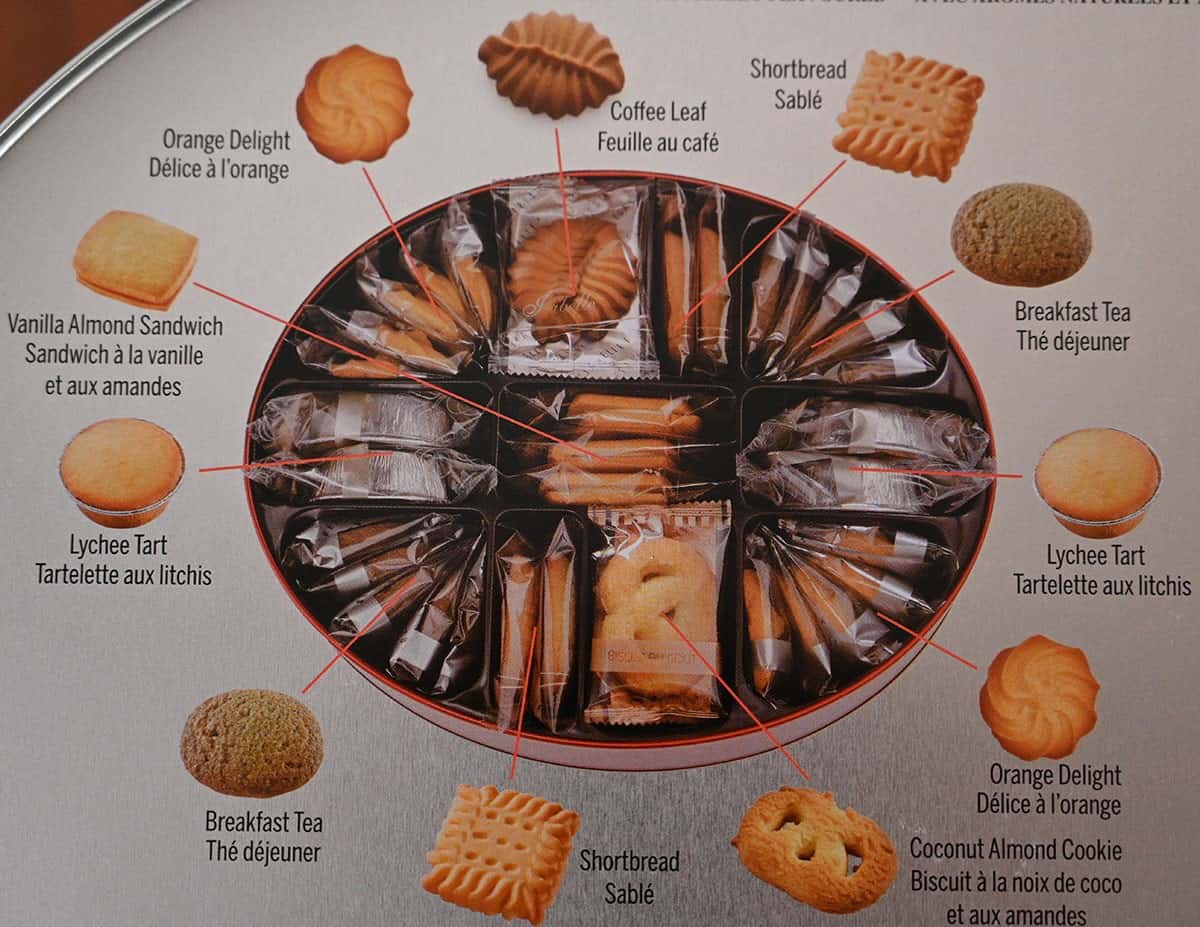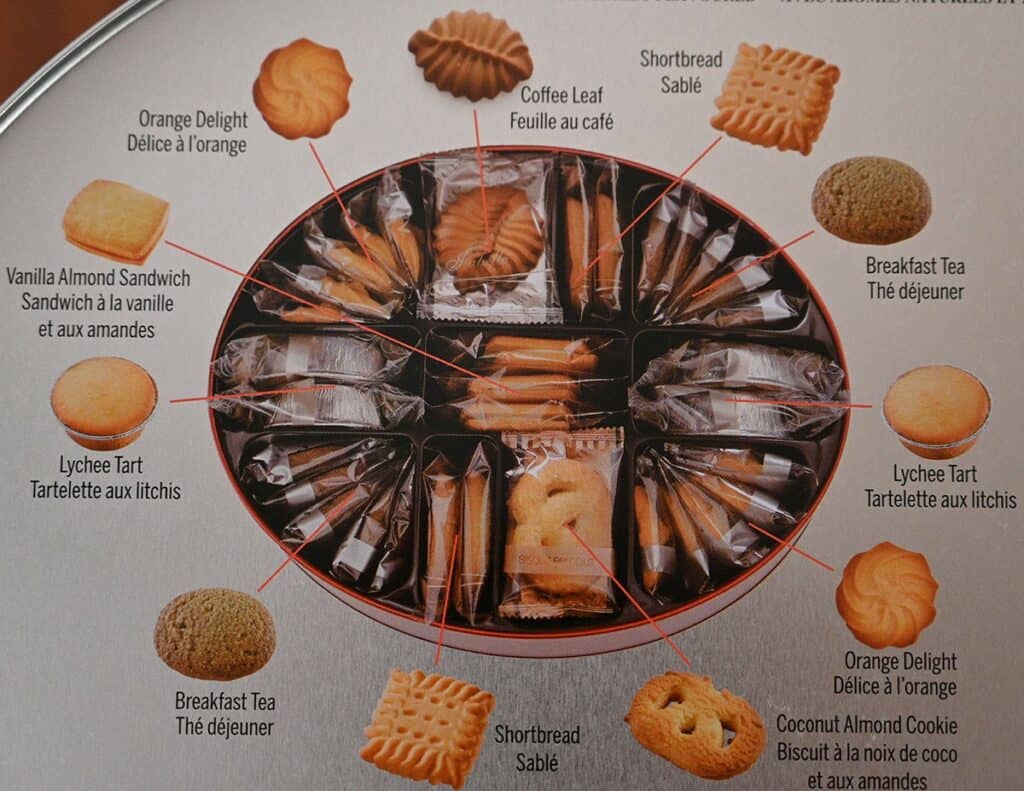 Vanilla Almond Sandwich – Looking at this one reminds me of a Girl Guide sandwich cookie, and so does the taste! The cookie layers are a plain, light and crisp shortbread. The vanilla filling is delicious. Again, I didn't notice the almond flavor. 
The Vanilla Almond Sandwich cookie was my favorite, but the Lychee Tart and the Orange Delight weren't far behind.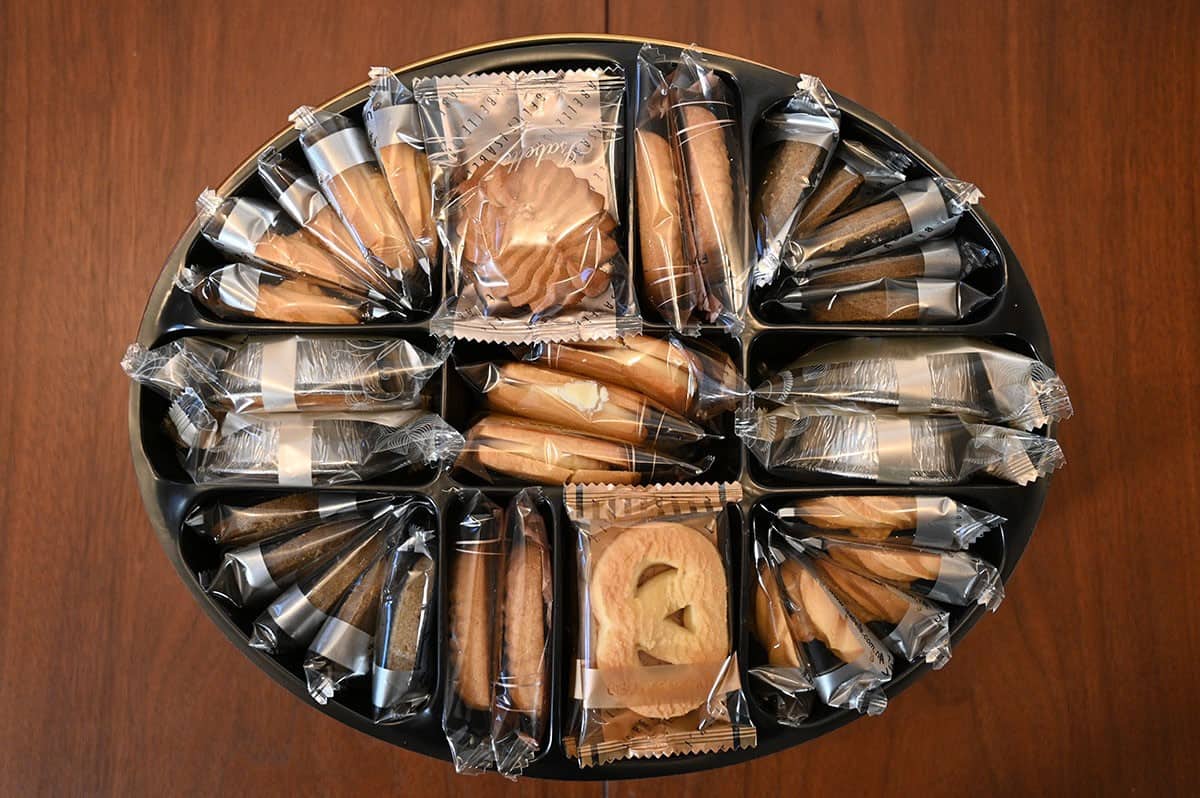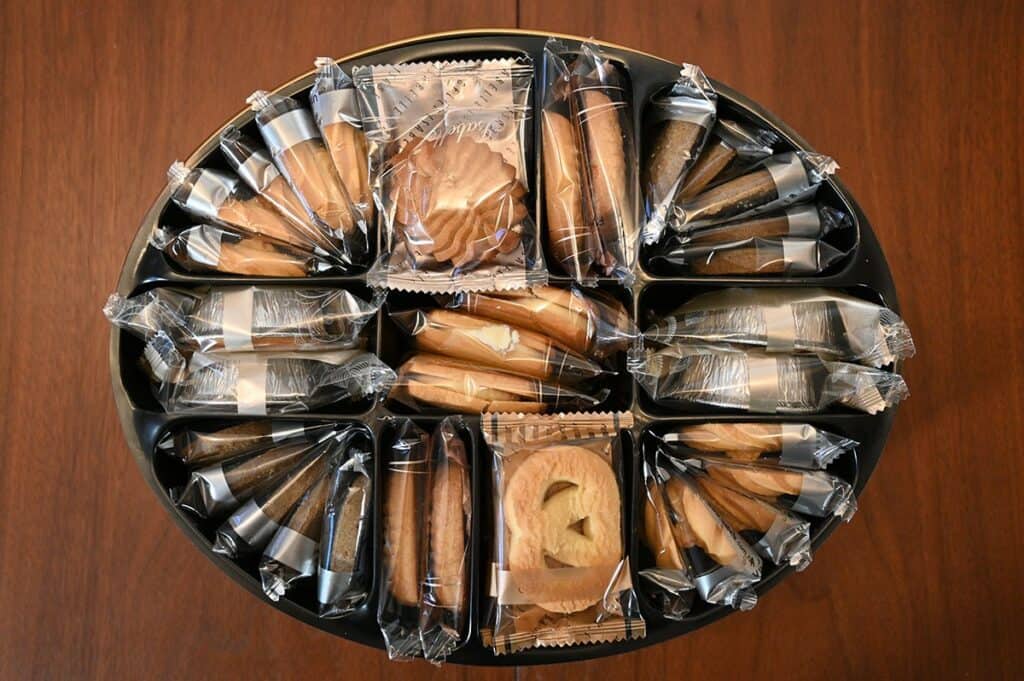 Cost
I paid $12.88 Canadian for the 450 gram tin of cookies. Which isn't bad! The flavors are unique and you get a nice tin you can reuse to go along with the yummy cookies.
Convenience
The best before date is eight months from the date I purchased the cookies. The cookies come in a tin and are sealed individually in little plastic packages in the tin.
There's so many different kinds of cookies in the tin that there's sure to be a cookie for everyone to enjoy! The cookies are made in Taiwan and prepared in the United States. I think both kids and adults would enjoy these!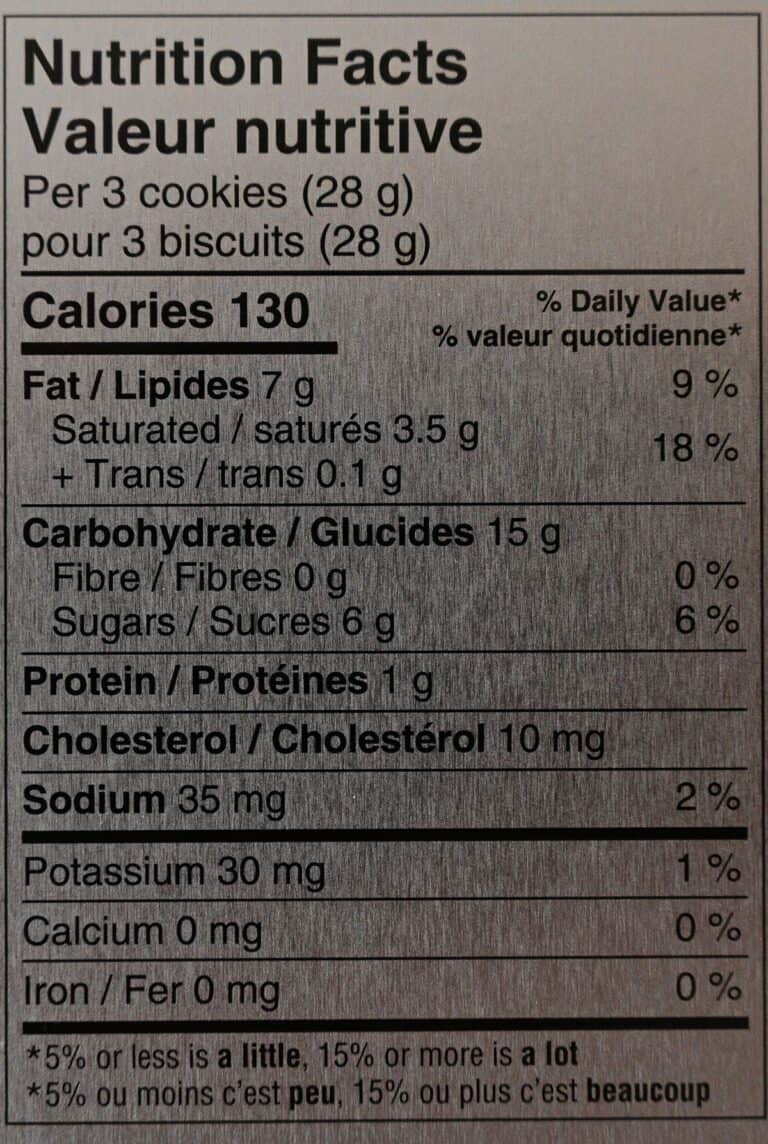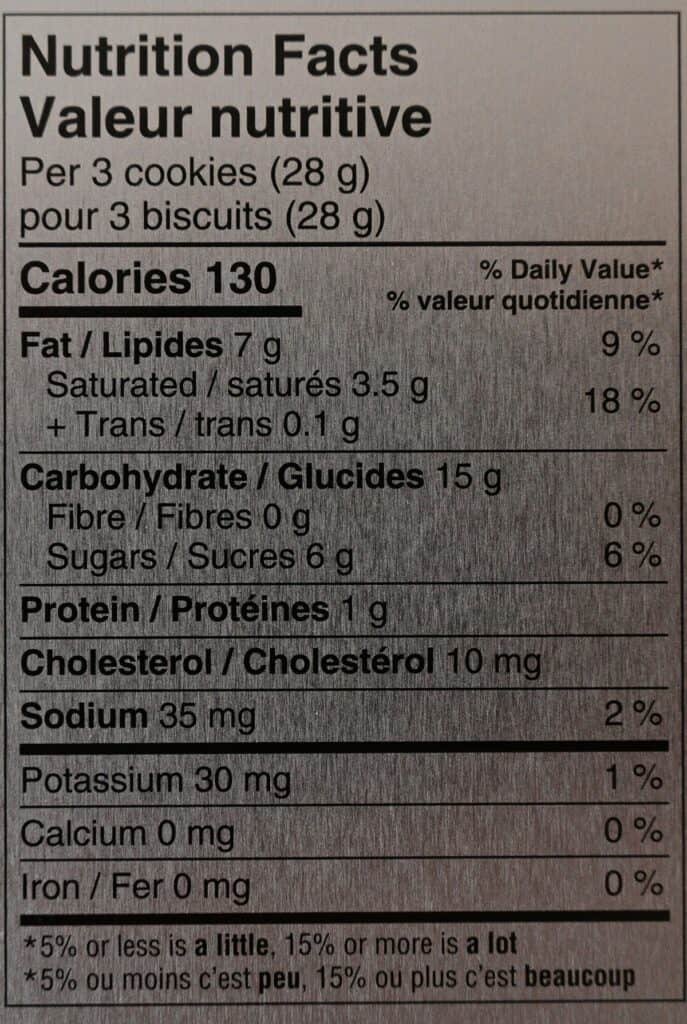 Nutrition
Calories
Three cookies is 130 calories, seven grams of fat, 15 grams of fat, zero grams of fibre, six grams of sugar, one gram of protein and 35 mg of sodium. That's not that many calories for three cookies in my opinion!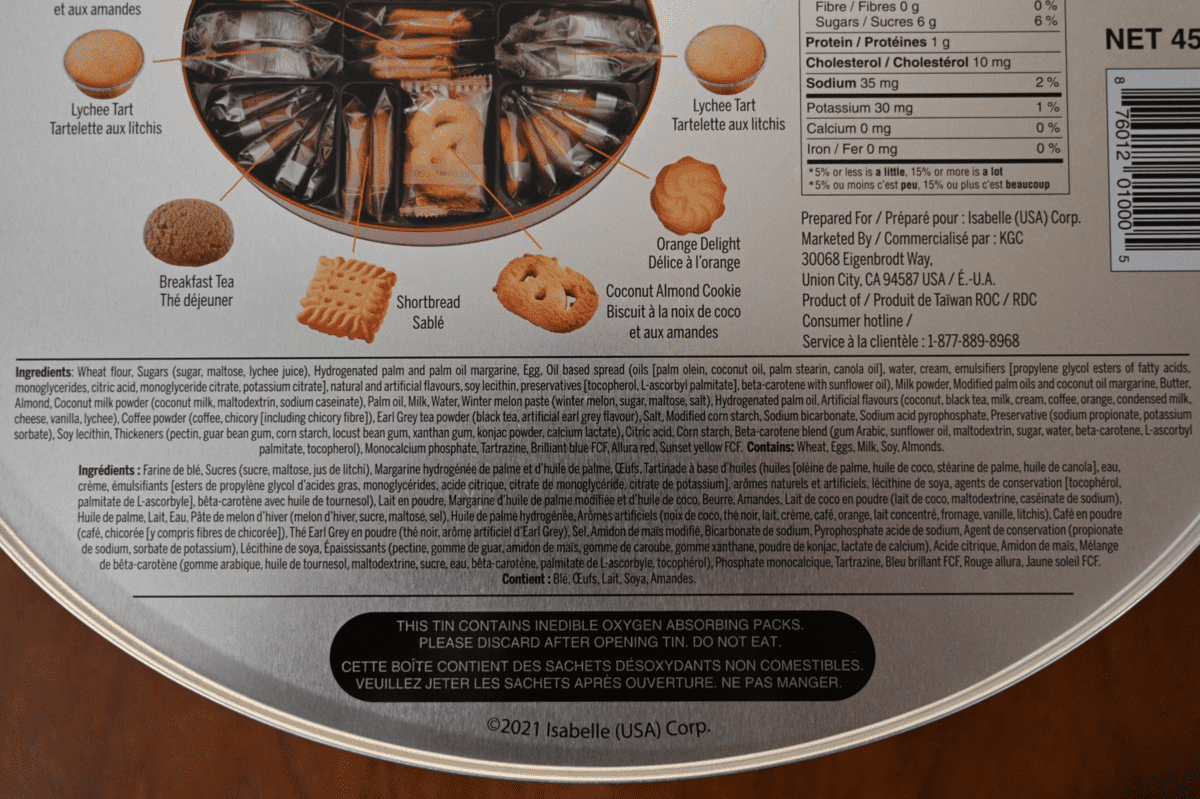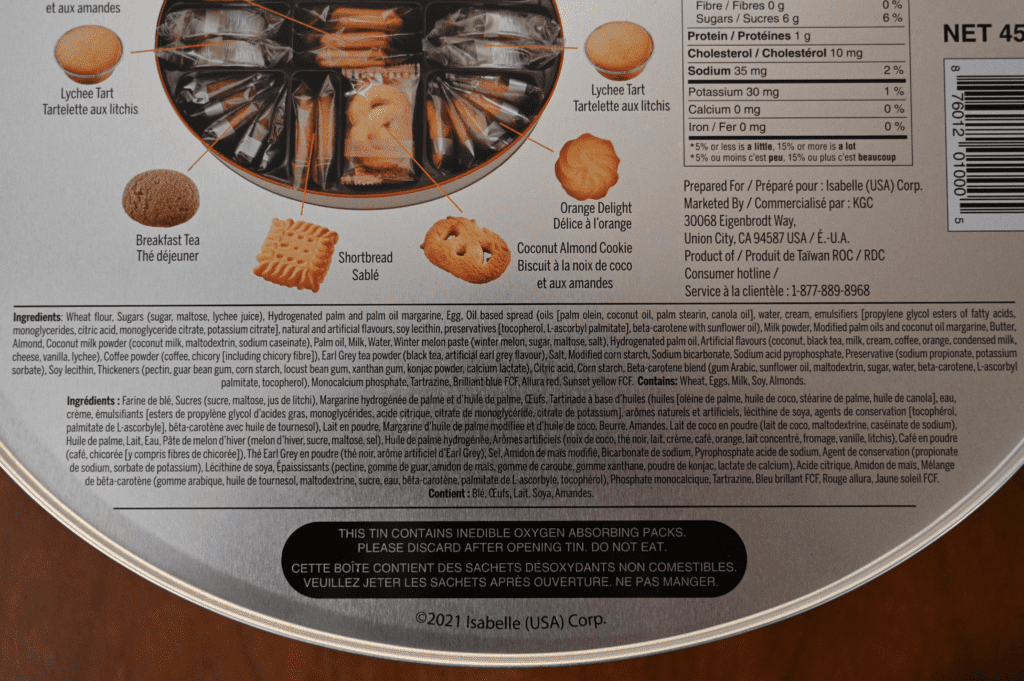 Ingredients
The cookies contain wheat, soy, egg, milk and almonds. They are not gluten-free and contain a few ingredients some individuals try to stay away from such as hydrogenated palm oil and palm oil.
Scoring
Taste: 8/10
Cost: 8/10
Convenience: 10/10
Nutrition: 0/10
Overall
Give it a try!
I actually liked all of these cookies a lot more than I expected to.
Do you have a favorite cookie from Costco?
---
Please note that this review was not paid for or sponsored by any third party. This product was purchased by Costcuisine for the purpose of producing this review. The opinions in this review are strictly those of Costcuisine. Costcuisine is not affiliated with Costco or any of its suppliers. In the event that Costcuisine receives compensation for a post from the manufacturer of a product or some other third party, the arrangement will be clearly disclosed (including where the manufacturer of a product provides Costcuisine with a free sample of the product).