Costco is carrying these vegan, amazing and delicious Biscoff cookies that I can't get enough of!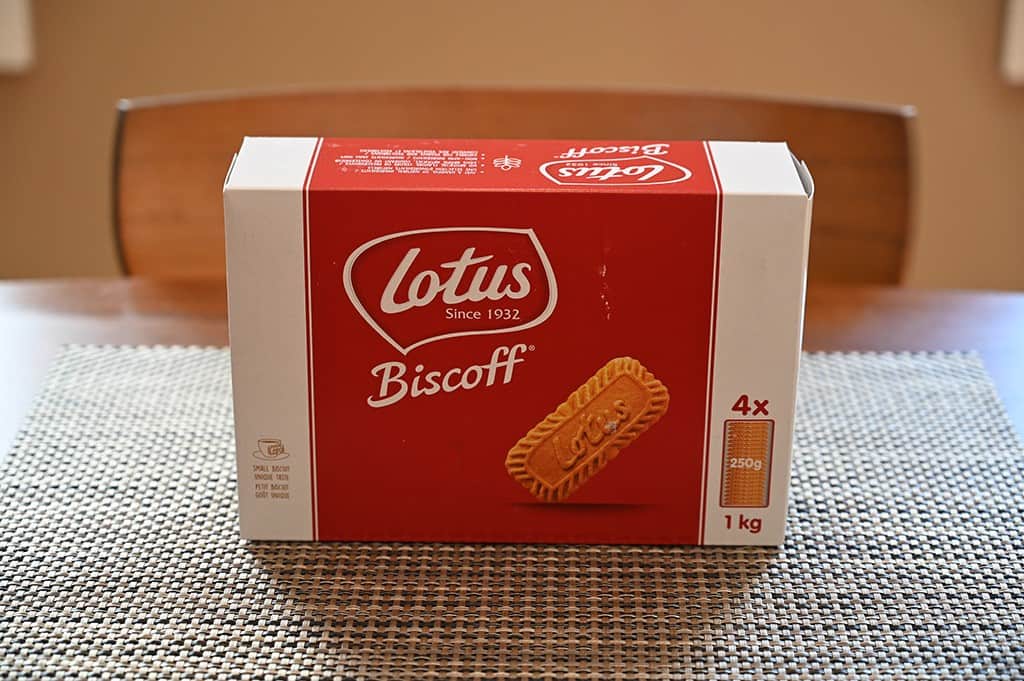 I tried Lotus Biscoff cookies for the first time while on an airplane. They were serving these cookies along with the beverages and I absolutely fell in love with them. My Costco is now carrying the Lotus Biscoff cookies and I picked up a box to enjoy and review on the blog.
I'm the Costco cookie reviewing queen! My favorite cookies from Costco are the Kirkland Signature Ginger Cookies, Kirkland Signature Raspberry Crumble Cookies, Leclerc Celebration Milk Chocolate Cookies, Kirkland Signature Peanut Butter Cookies, the Lacey's Macadamia Milk Chocolate Cookies, the Nonni's Limoncello Biscotti Bites and the Kirkland Signature Chocolate Lover's Cookie Pack.
These Lotus Biscoff cookies were not found in the bakery section but found in the aisle with other boxed cookies and crackers, near the front of the store. The item number is 1208941.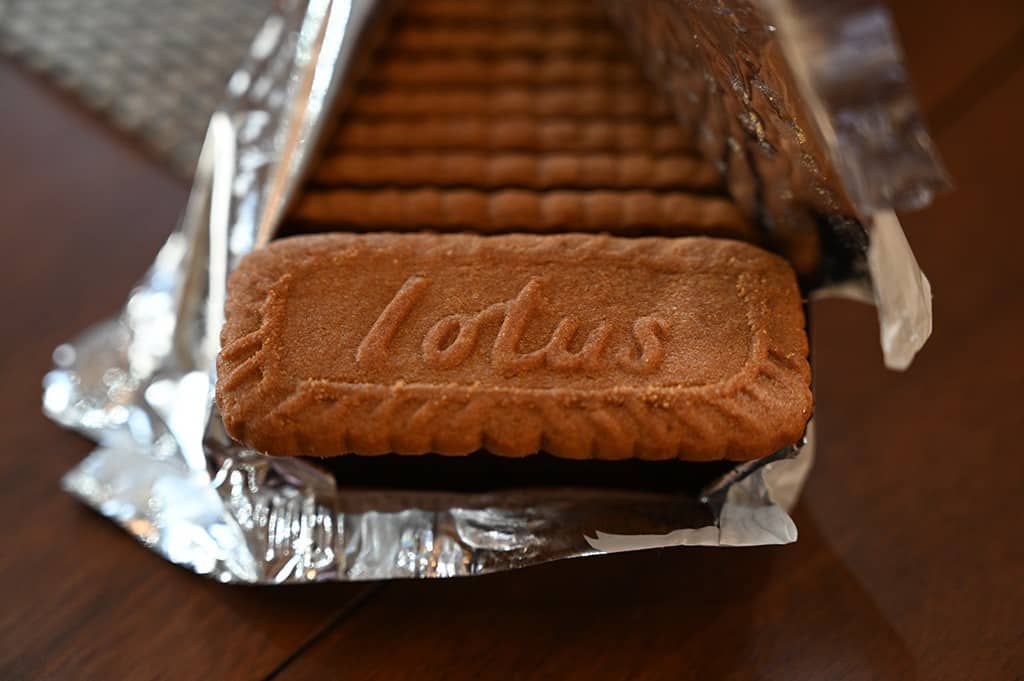 Taste
These cookies are simple and super delicious. They're crunchy, thin and sweet. The Biscoff cookies are like a crisp shortbread cookie that are perfevt for dipping into tea or coffee or great to enjoy alone.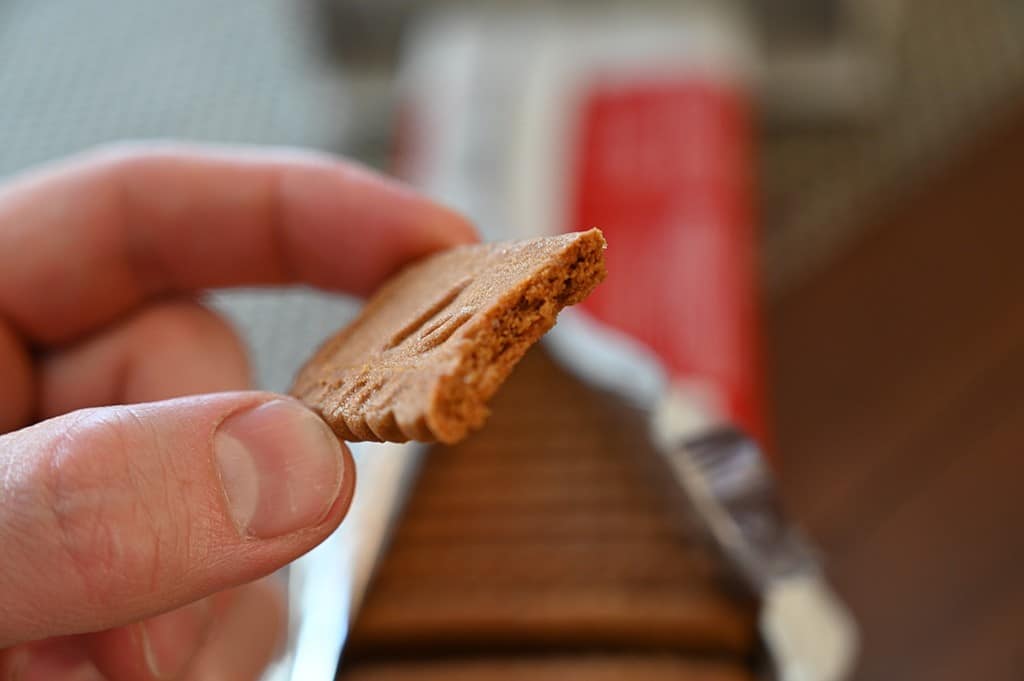 The cookies have a caramel and cinnamon flavor with notes of other spices like ginger, cloves, maybe some nutmeg. They're quite sweet so one or two cookies completely satisfies my sweet tooth.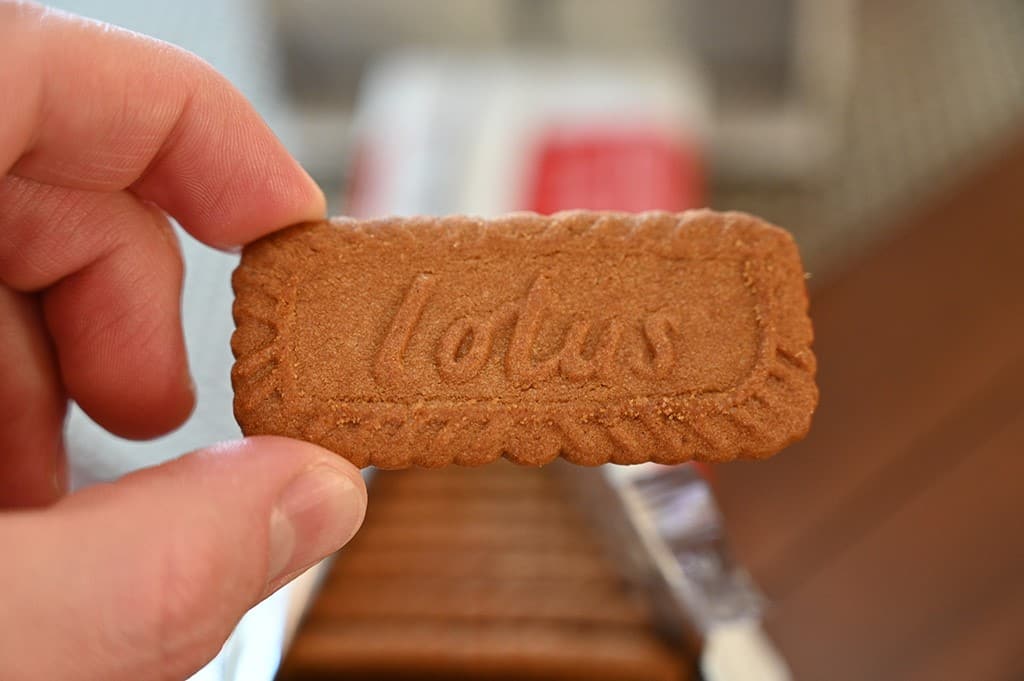 I usually always prefer soft cookies and rarely get excited about crispy or crunchy cookies but these are so good that I don't even care they're not soft.
Despite the Costco Lotus Biscoff cookies appearing to be a pretty simple cookie, they're unique tasting, with a distinct flavor profile that you recognize immediately.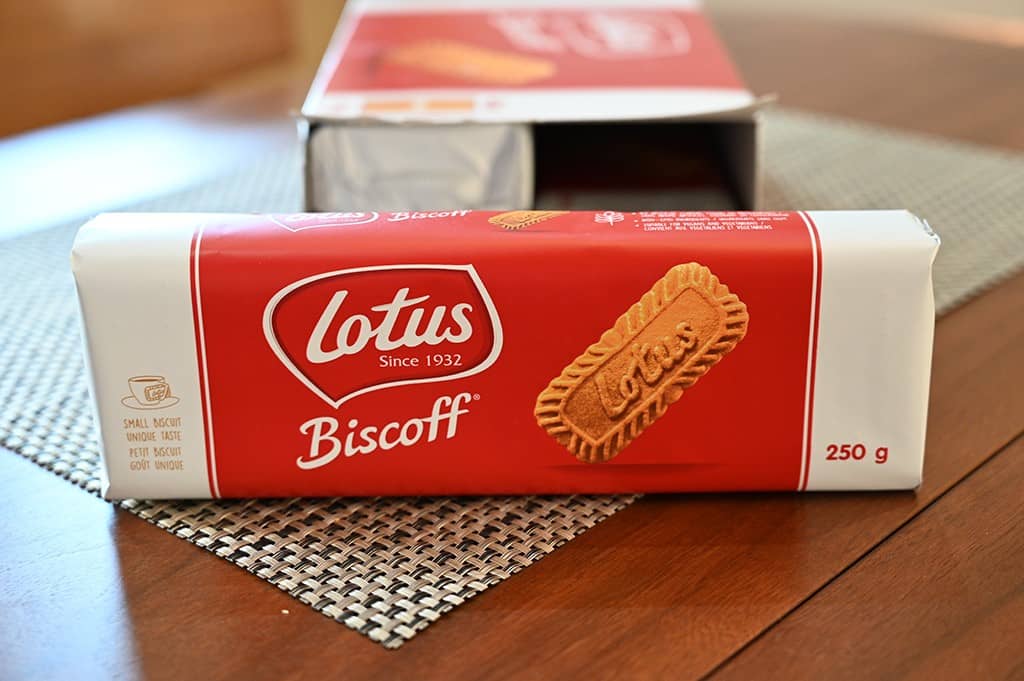 Cost
I paid $8.99 Canadian for the 1 kg box of cookies. The box includes four seperate 250 gram sleeves of cookies.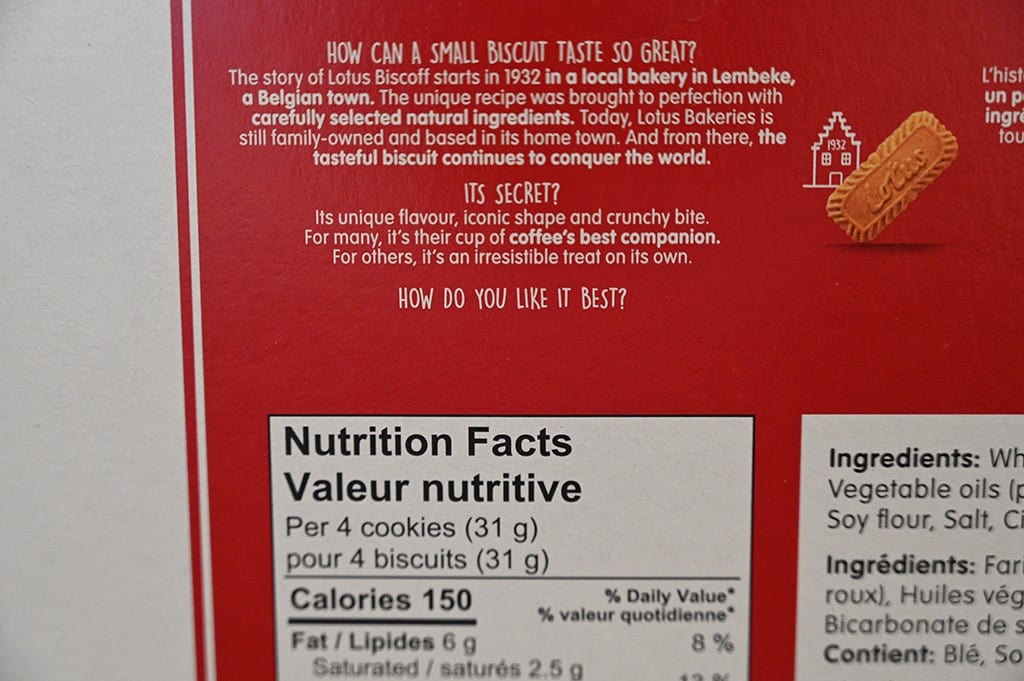 Convenience
There's four sleeves of cookies in the box which is perfect if you want to share a box with friends or family. The sleeves do not reseal but an opened sleeve of these cookies surely won't last long. The best before date is about nine months from the date I purchased the cookies.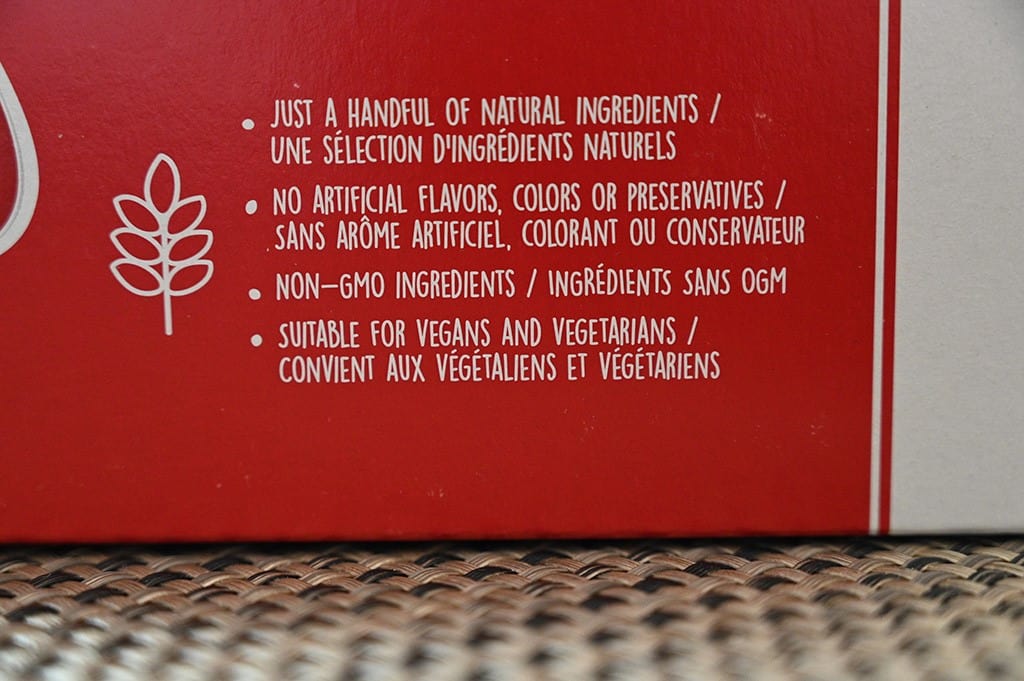 These are amazing on their own or great with coffee or tea. They also taste wonderful with ice cream or dipped in caramel. They're perfect for a mid-morning treat and after lunch or dinner for dessert.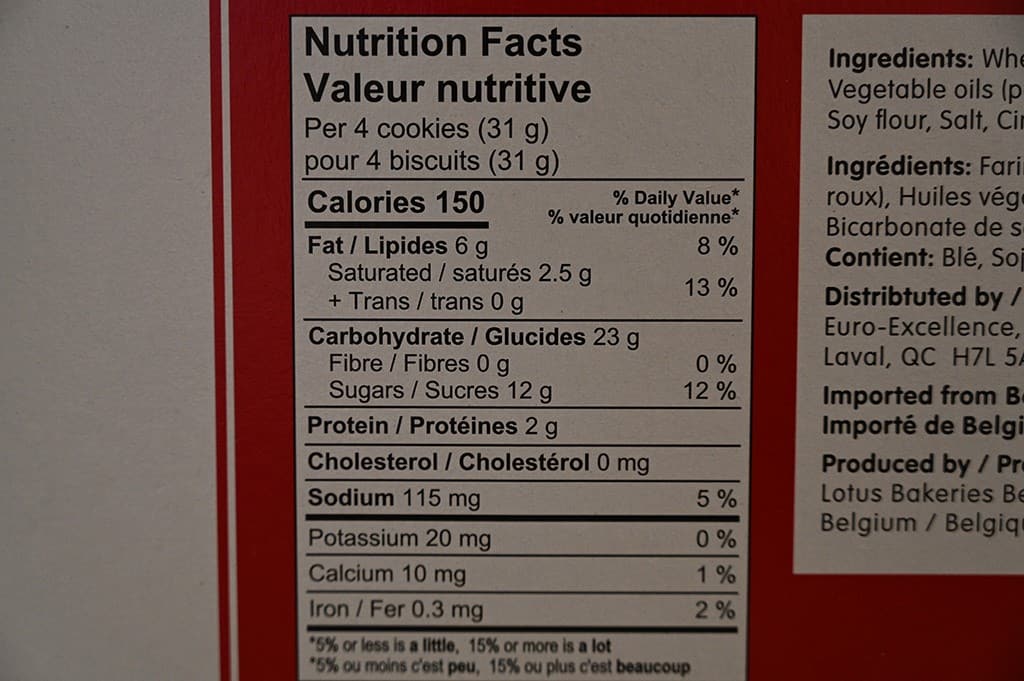 Nutrition
Definitely not healthy but worth every calorie in my opinion! The ingredients list has vegetable oils which I know a lot of people prefer not so see as well as soy flour.
You can add these to your Costco vegan food products list! These Costco Lotus Biscoff cookies are vegan so if you're following a vegan diet, you can enjoy these!
Four cookies is 150 calories, six grams of fat, 23 grams of carbohydrates, zero grams of fibre, 12 grams of sugar, two grams of protein and 115 mg of sodium.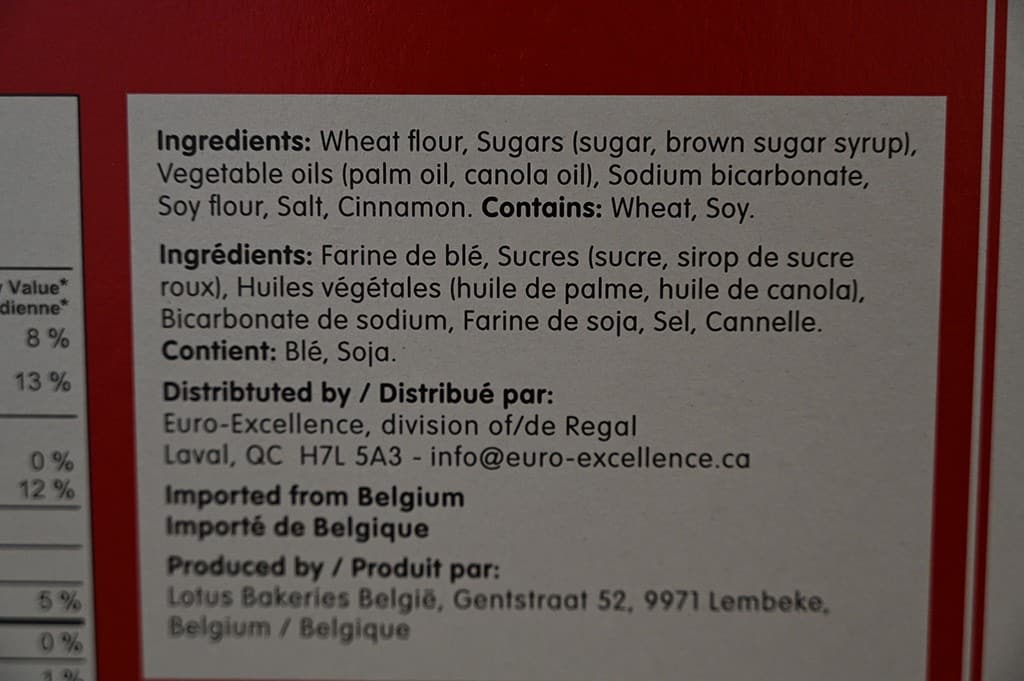 Scoring
Taste: 9.5/10
Cost: 9/10
Convenience: 10/10
Nutrition: 1/10
Overall
Must buy!
I have yet to meet someone who doesn't love the Lotus Biscoff cookies!
Would you try these? Have you had them? If so, what did you think?
---
Please note that this review was not paid for or sponsored by any third party. This product was purchased by Costcuisine for the purpose of producing this review. The opinions in this review are strictly those of Costcuisine. Costcuisine is not affiliated with Costco or any of its suppliers. In the event that Costcuisine receives compensation for a post from the manufacturer of a product or some other third party, the arrangement will be clearly disclosed (including where the manufacturer of a product provides Costcuisine with a free sample of the product).