So much deliciousness!
Please note that this review was not paid for or sponsored by any third party. The opinions in this review are strictly my own. I am not affiliated with Costco or any of its suppliers. I am just a fan of the company. I write these reviews to help my fellow shoppers.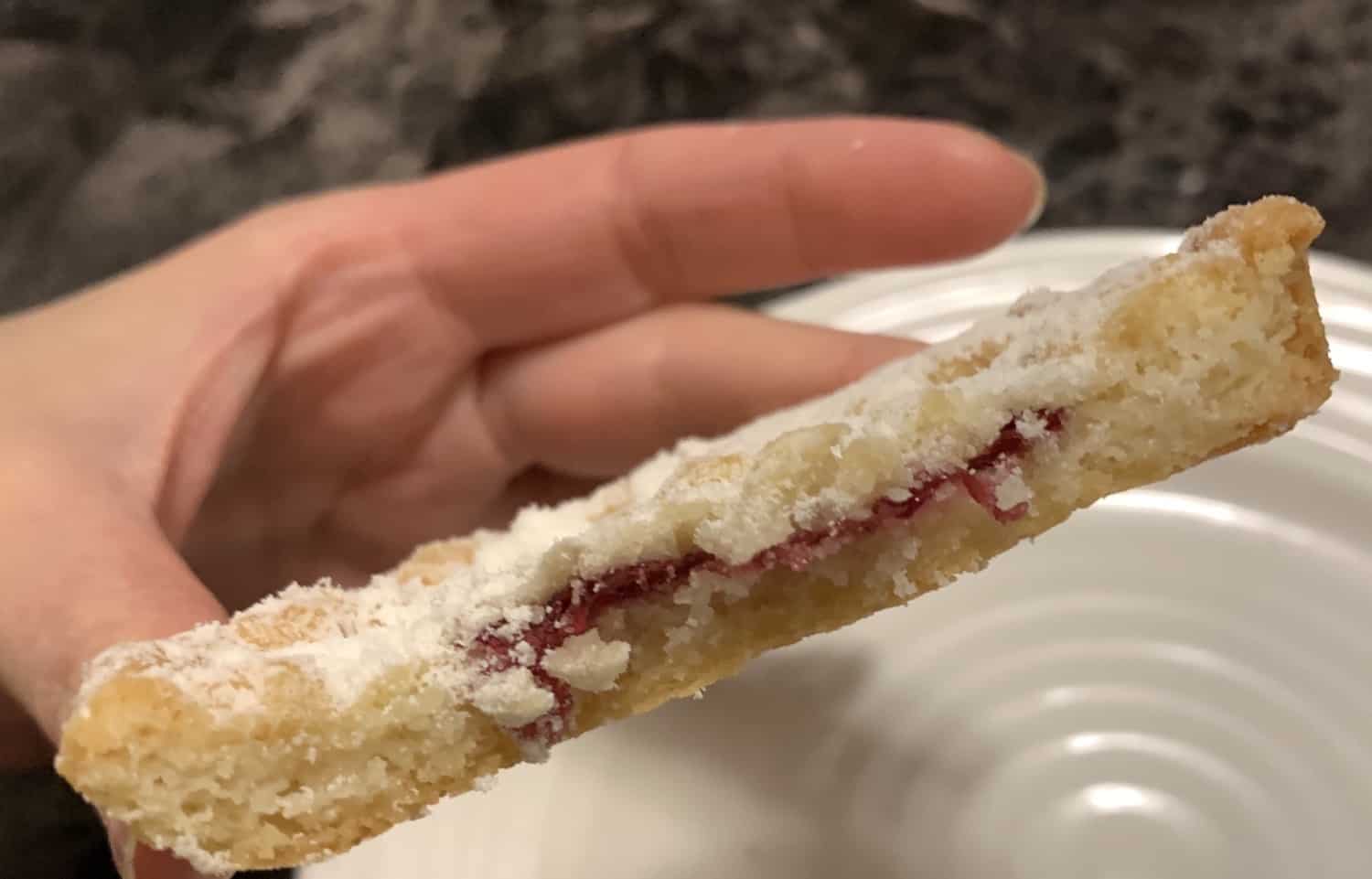 Okay friends, today we're talking cookies. I've tried every kind of Costco Kirkland Signature cookie that the bakery has put out and you can see my reviews here, here, here and here. Today I'm reviewing the Costco Kirkland Signature Raspberry Crumble cookies!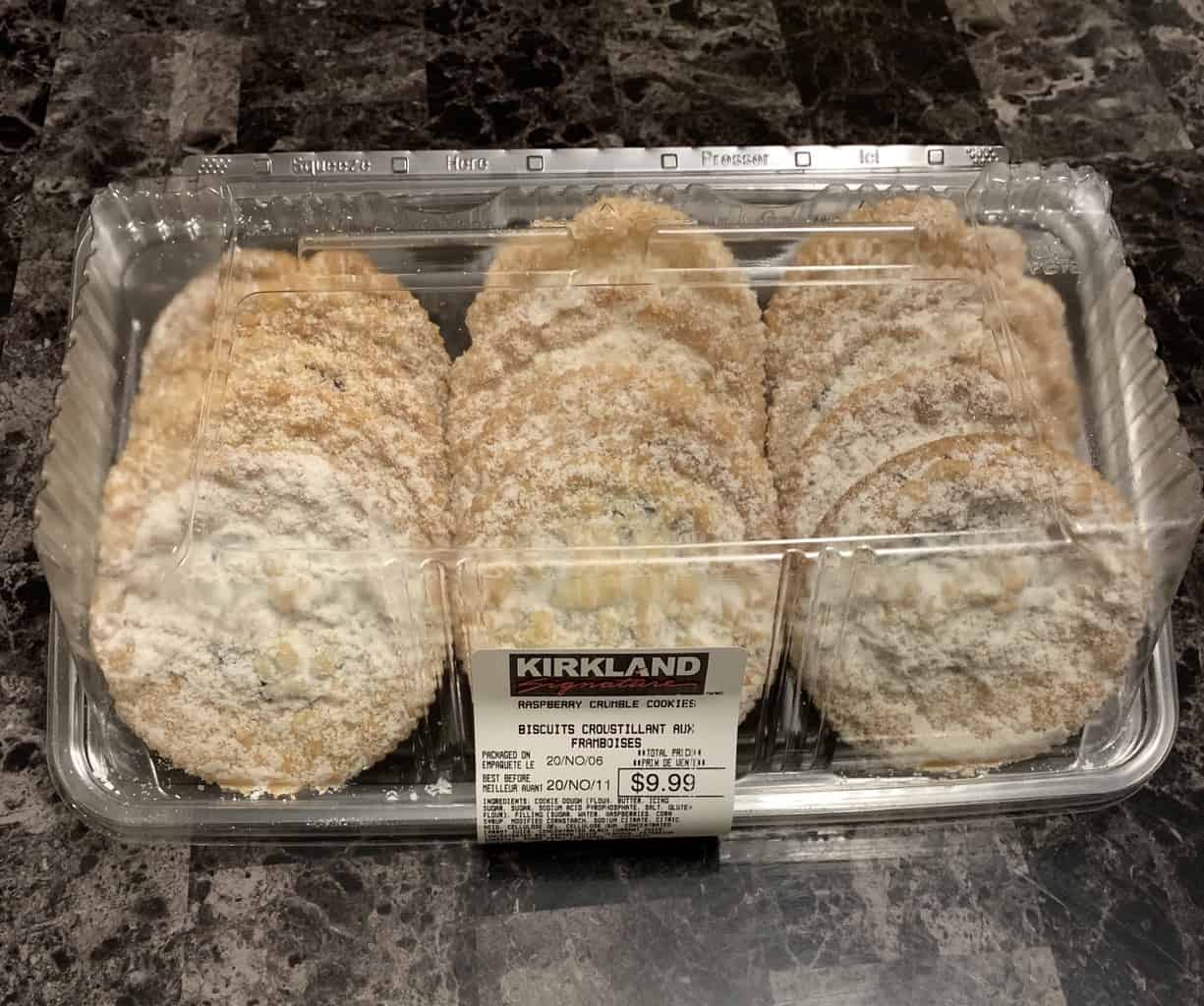 Taste
Oh yes oh yes oh yes! These are delightful. They're like a butter shortbread cookie, soft, slightly sweet and crumbly. There's a delicious, sugary, flavorful raspberry jam in the middle that pairs perfectly with the buttery soft cookie. To top it off there's a light dusting of powdered sugar on top. Together all of these components create an amazingly indulgent and delicious cookie. Here's a tip: microwave your cookie for a few seconds to make the jam extra gooey and the cookie slightly warm.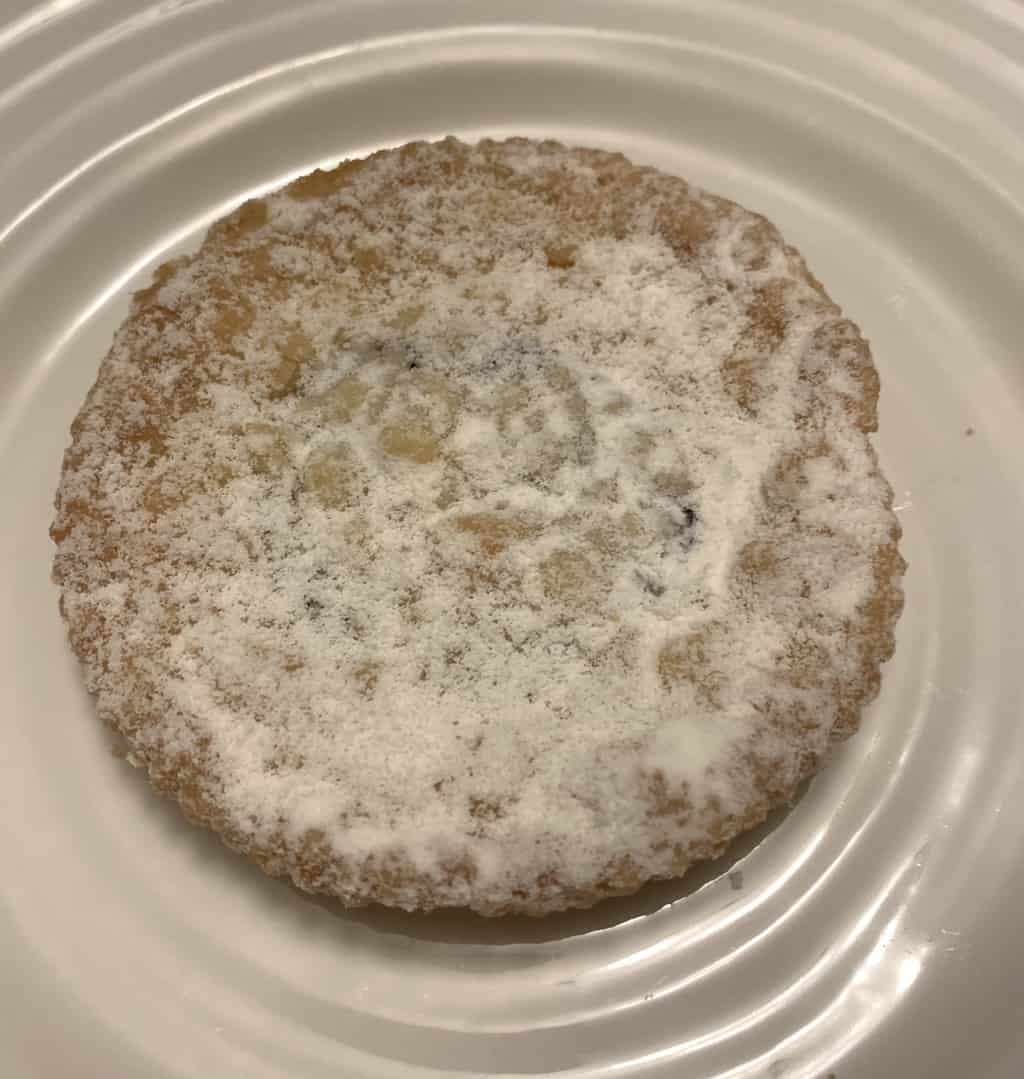 Cost
I paid $9.99 Canadian for the pack of Costco Kirkland Signature Raspberry Crumble Cookies.
Convenience
These are perfect for the holiday season. The best before date is five days from the date these were packaged. I have frozen my raspberry crumble cookies and they freeze just fine.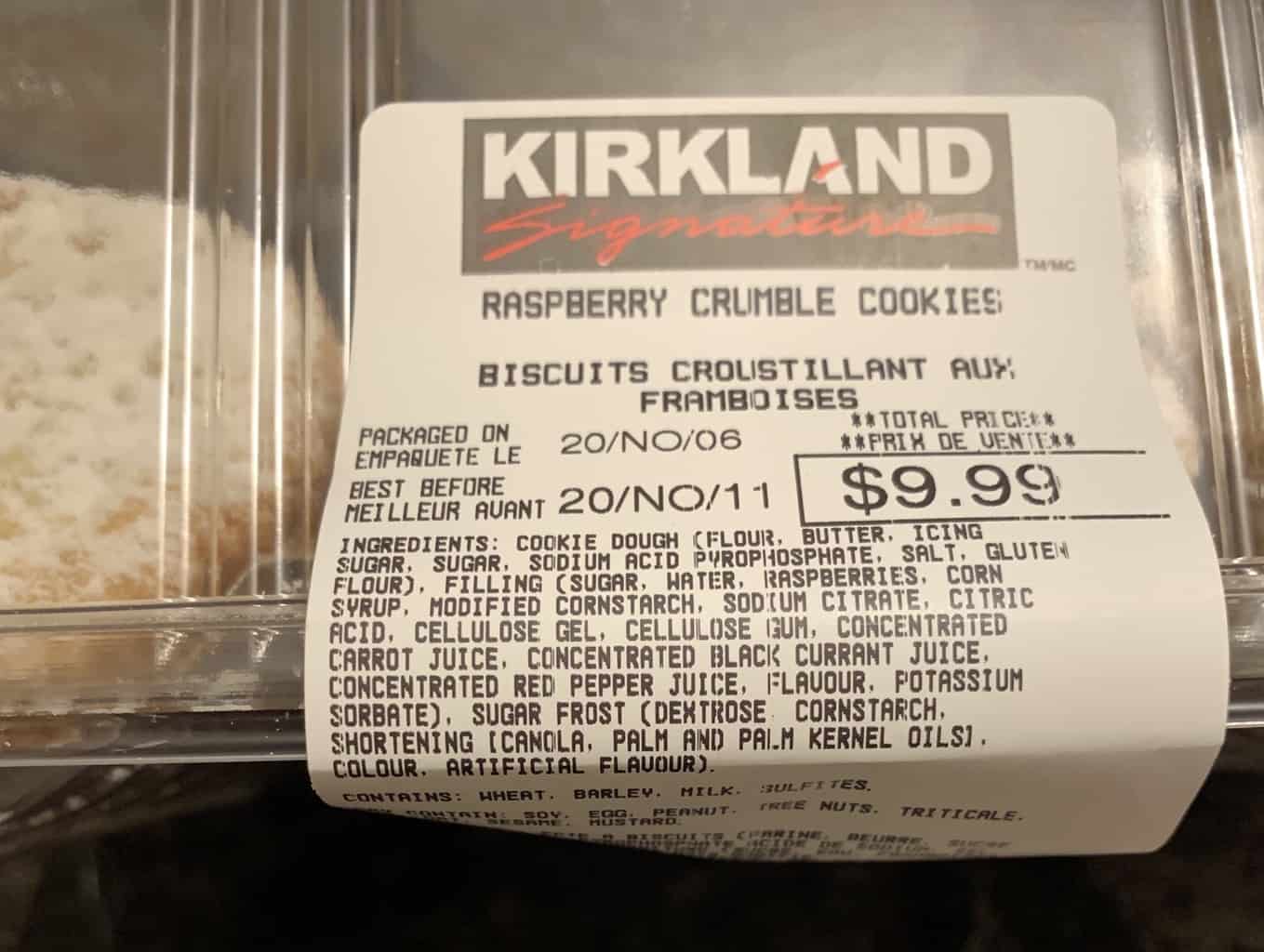 Nutrition
Okay so I have tried to track down the nutrition information but even Costco itself claims to not have it. Let me tell you straight up, these are not healthy…but they're worth every calorie! I'm guessing one cookie is about 300-450 calories and at least 15-25 grams of sugar and about 10-15 grams of fat. That's just my guess though. Obviously these are high in carbs.
These cookies are a decadent and unique addition the the Costco bakery Kirkland Signature lineup. I would definitely buy these again. I'm warning you though, they're slightly addictive.
Taste: 9/10
Cost: 8/10
Convenience: 10/10
Nutrition: 0/10
What's your all-time favorite Costco bakery Kirkland Signature cookie!?