Very decadent macadamia nut, milk chocolate and toffee biscuits at Costco!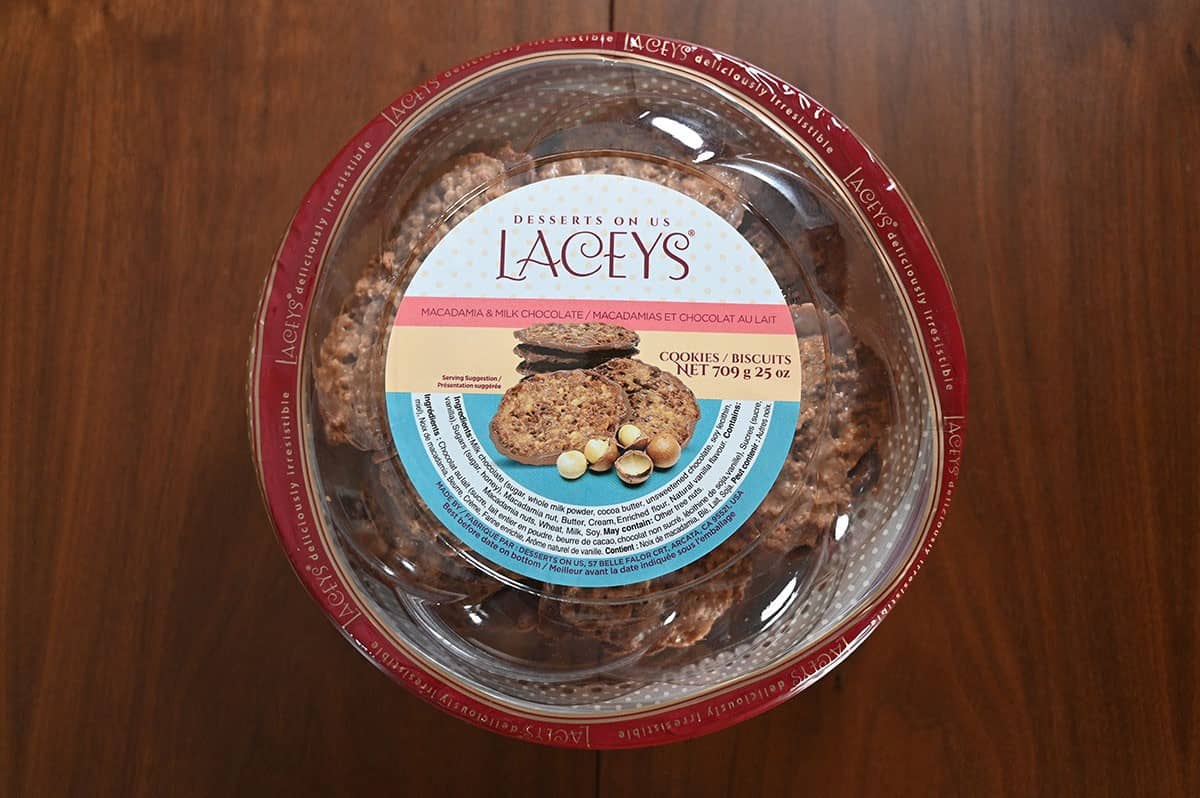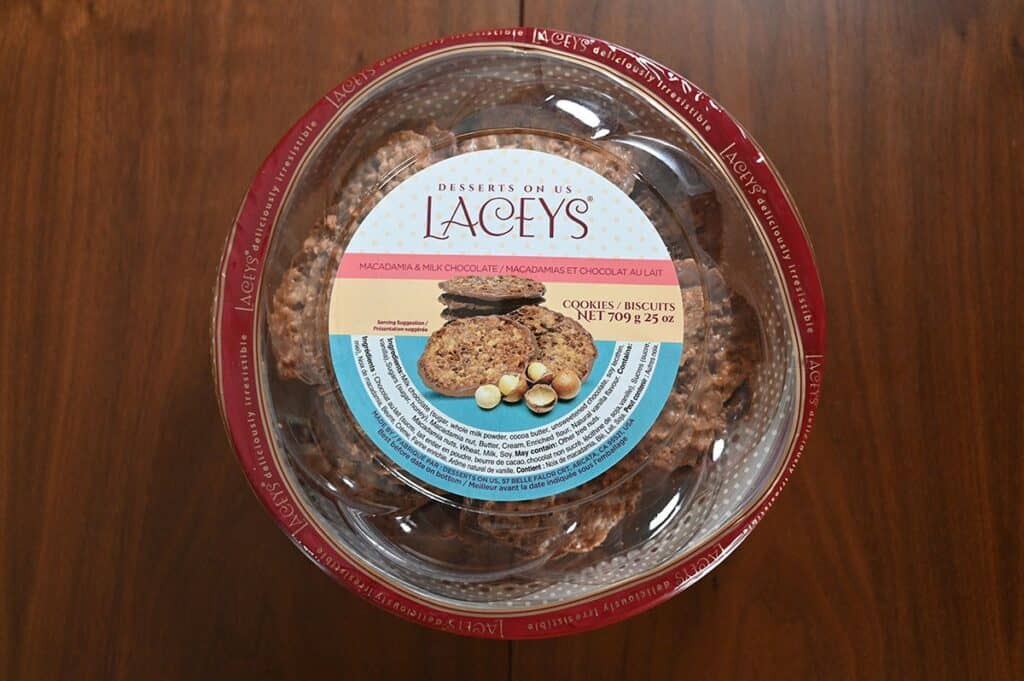 I'm reviewing the Costco Desserts on Us Lacey's Macadamia Milk Chocolate cookies today. These have been around at Costco for a long time and they're easy to walk by and not think much of so I want to review them here today!
Other biscuits from Costco are the Costco Leclerc Celebration Milk Chocolate Cookies, Costco Lotus Biscoff Cookies, Costco MadeGood Red Velvet Mini Cookies, Costco Kirkland Signature European Cookies and the Costco Nonni's Limoncello Biscotti Bites.
Location in Store
The cookies can be found in the aisle with the cereal and granola at Costco. They're not in the bakery section. The item number is 270418.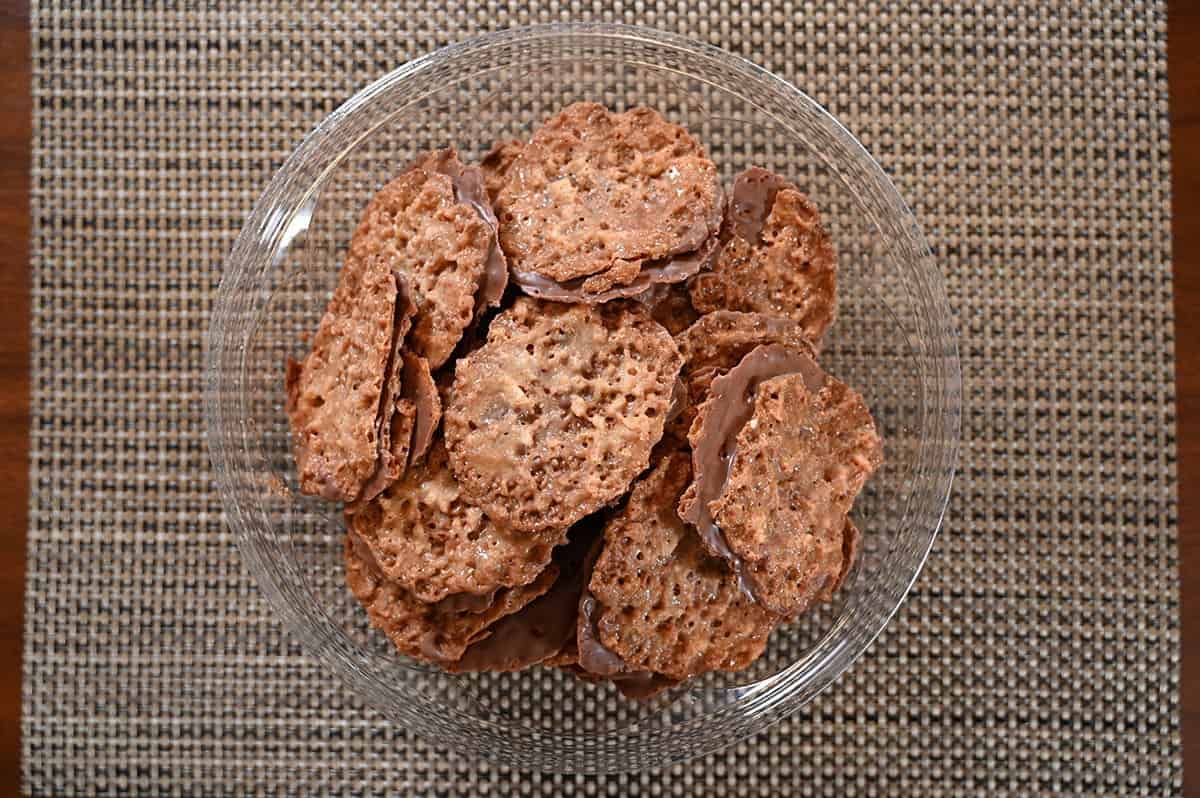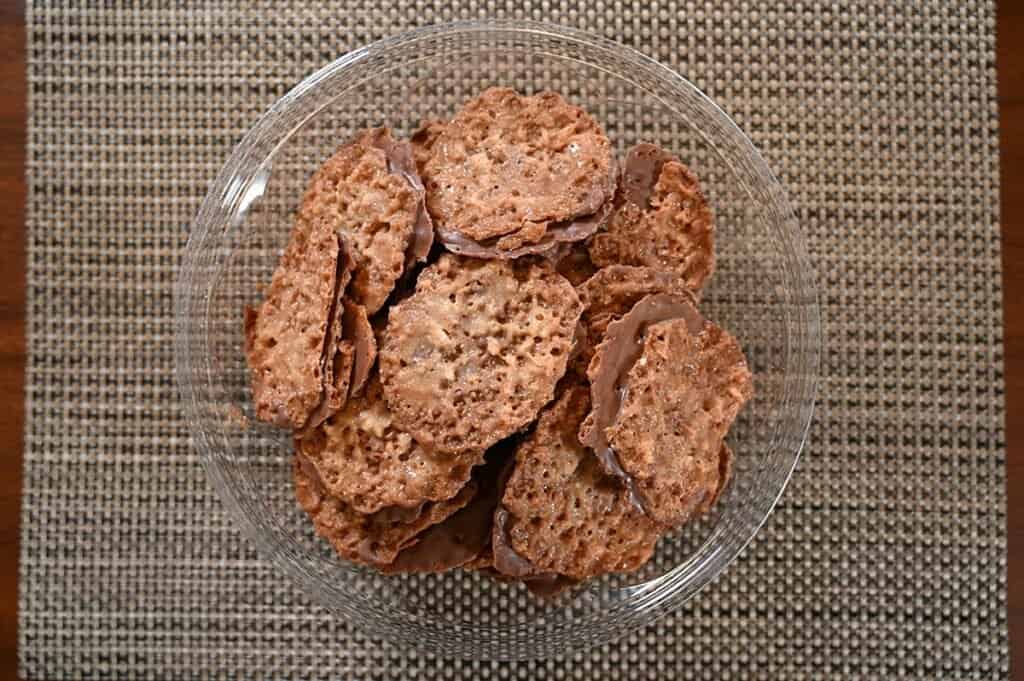 Taste
These taste so decadent, sweet and delicious. I've never quite had a cookie like this before. The milk chocolate is very good and the toffee cookie is crispy and not too thick. These taste like a mix between a cookie and and chocolate.
To give you an idea, it's a crisp, buttery, toffee wafer cookie, coated in smooth milk chocolate. These are nice and chewy and if you like toffee and milk chocolate, I pretty much guarantee your eyes will go huge after your first bite of this cookie.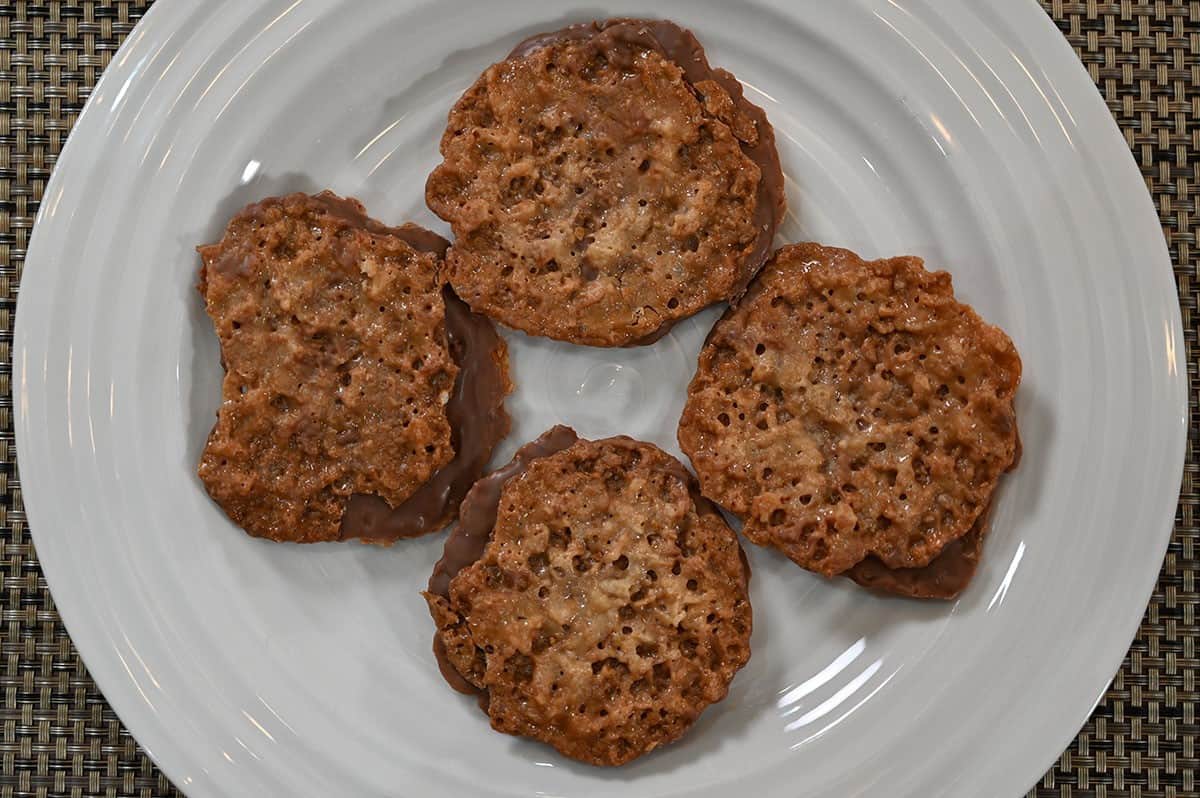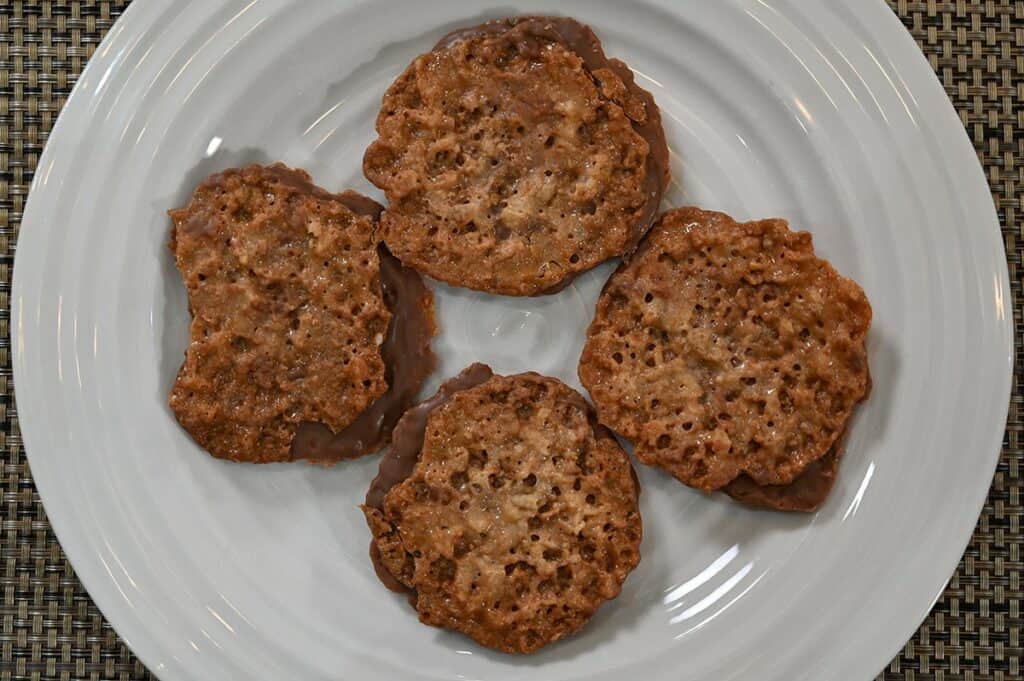 Picture a Skor bar but a million times better, higher quality and made into more of a crisp, chewy toffee wafer cookie. I definitely taste the toffee and milk chocolate but these do not taste strongly of macadamia nut (it's also one of the last ingredients). Big chunks of macadamia nuts on the outside would make these extra good and possibly balance out the very sweet tasting toffee.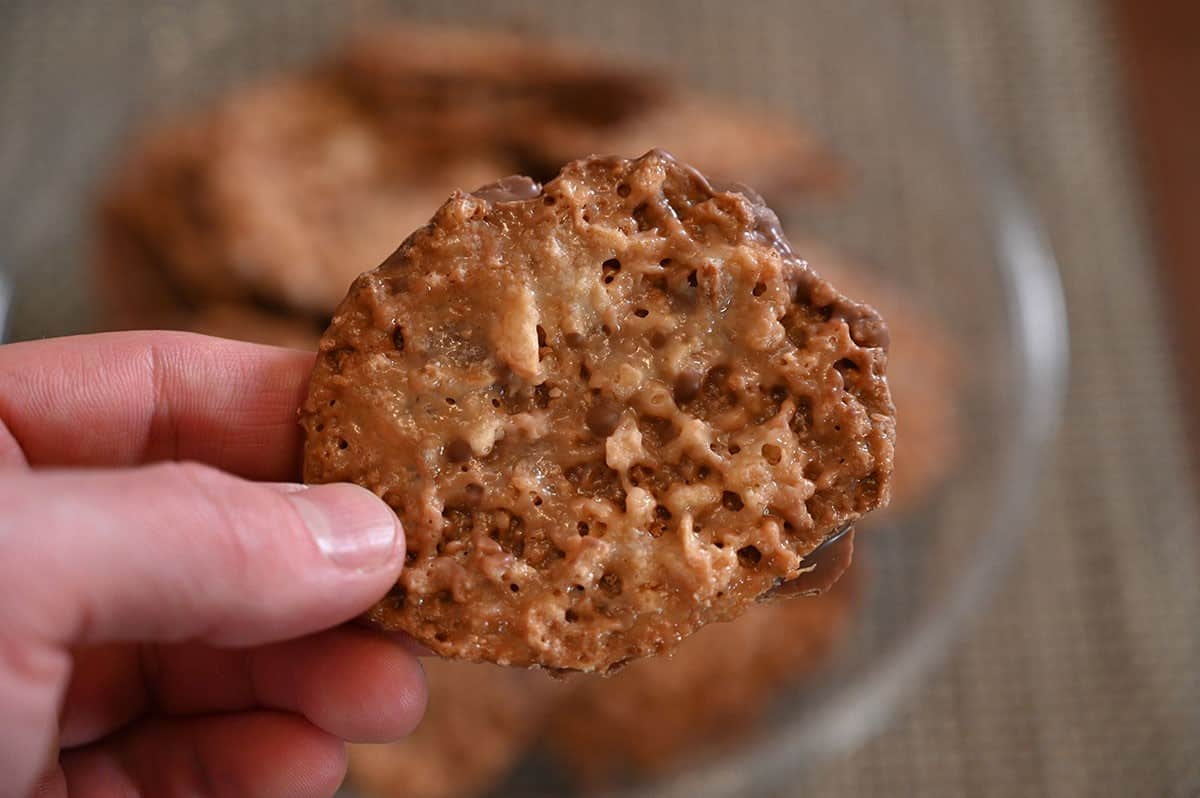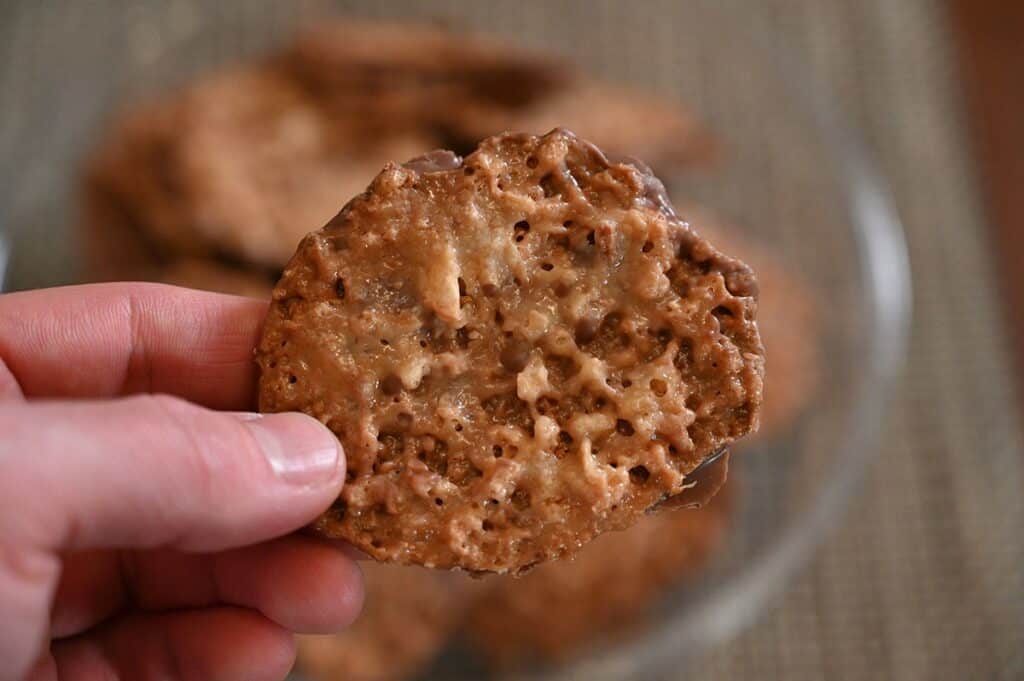 If you don't enjoy super sweet cookies, you may not like these. If you have a sweet tooth (like me) you'll love these but probably feel content after having one or two. They're very rich so you only need about one cookie to feel satisfied. These would go excellent with a nice cup of tea or coffee.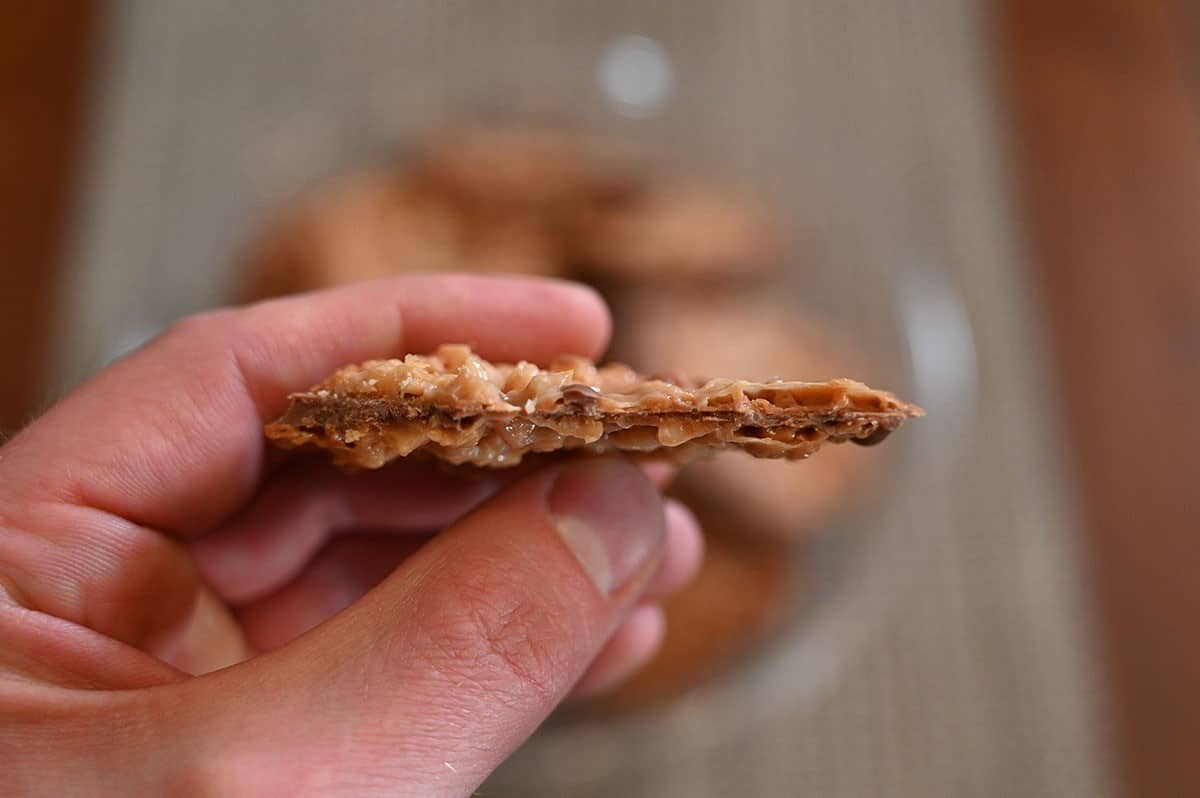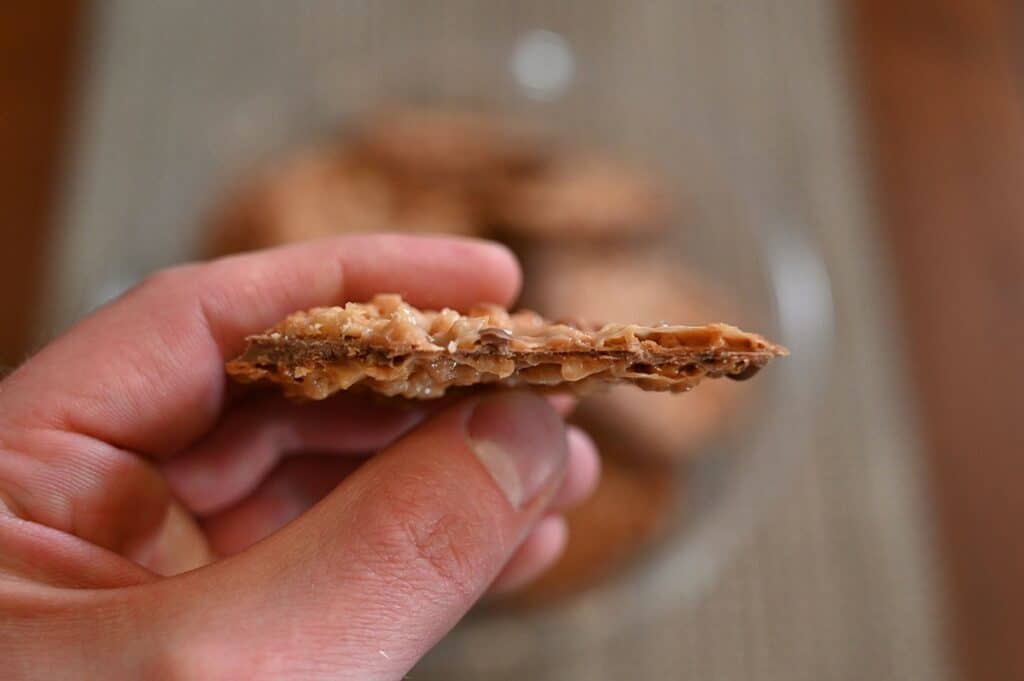 Cost
Cost wise, these are a little on the expensive side at $12.99. However it's a pretty substantially sized plastic container. Does a small container of anything exist at Costco? I would say there is at least about 20-25 cookies in the container.
They're not artificial, cheap tasting cookies either. These are the kind of cookies that you would put out for guests who came over for coffee or at Christmas. They actually look and taste fancy so I could these being a hit if brought to work or at a Christmas gathering.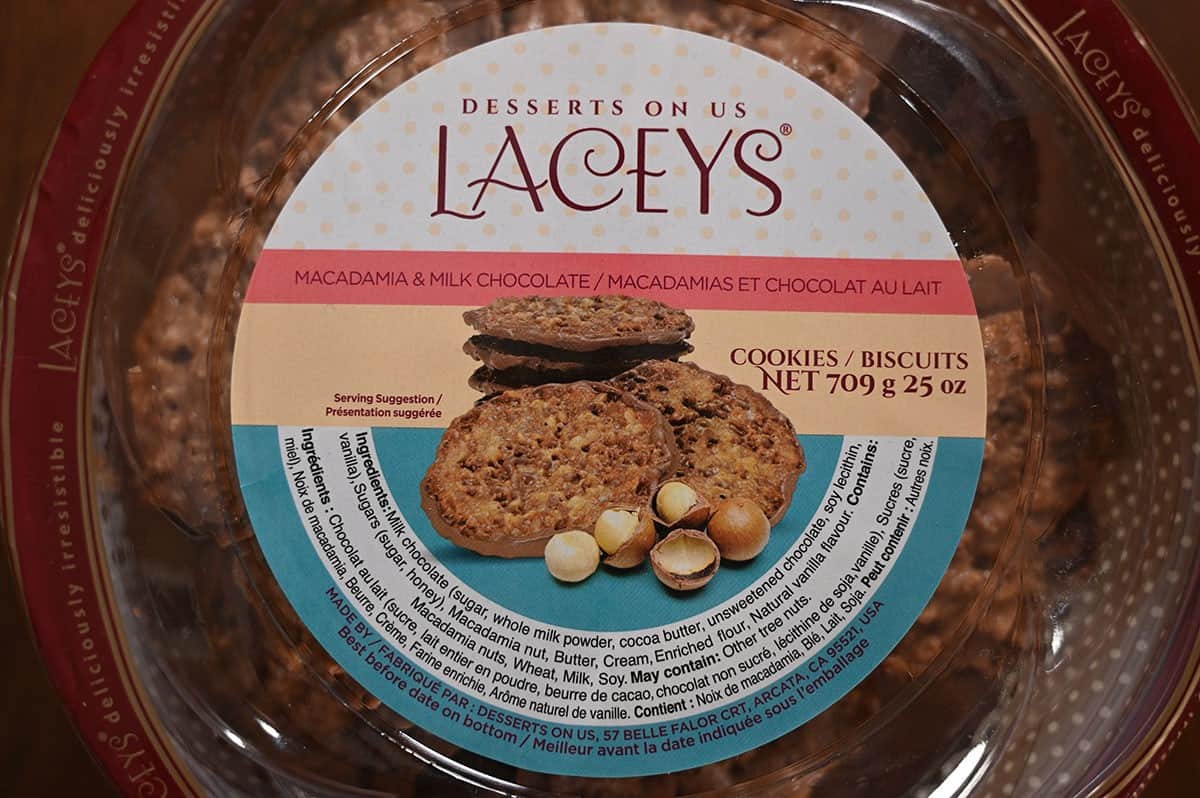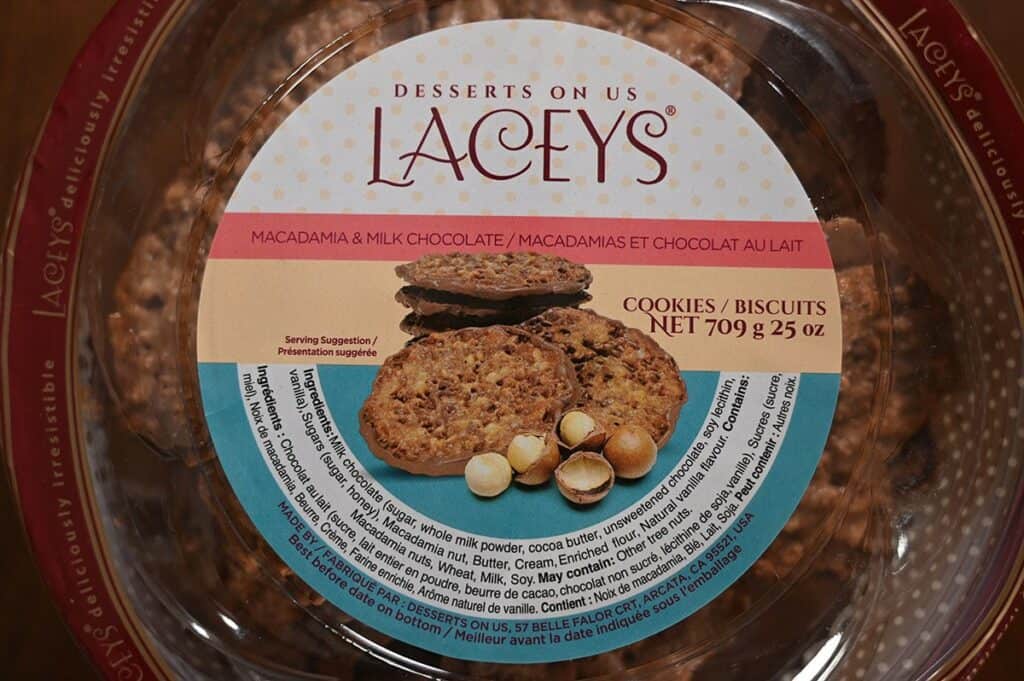 Convenience
The cookies come in a resealable plastic container that you can easily pop in the freezer and these do freeze well! The best before date on the cookies is about three months from the date I purchased them.
Also the container of cookies smells AMAZING when you open the lid.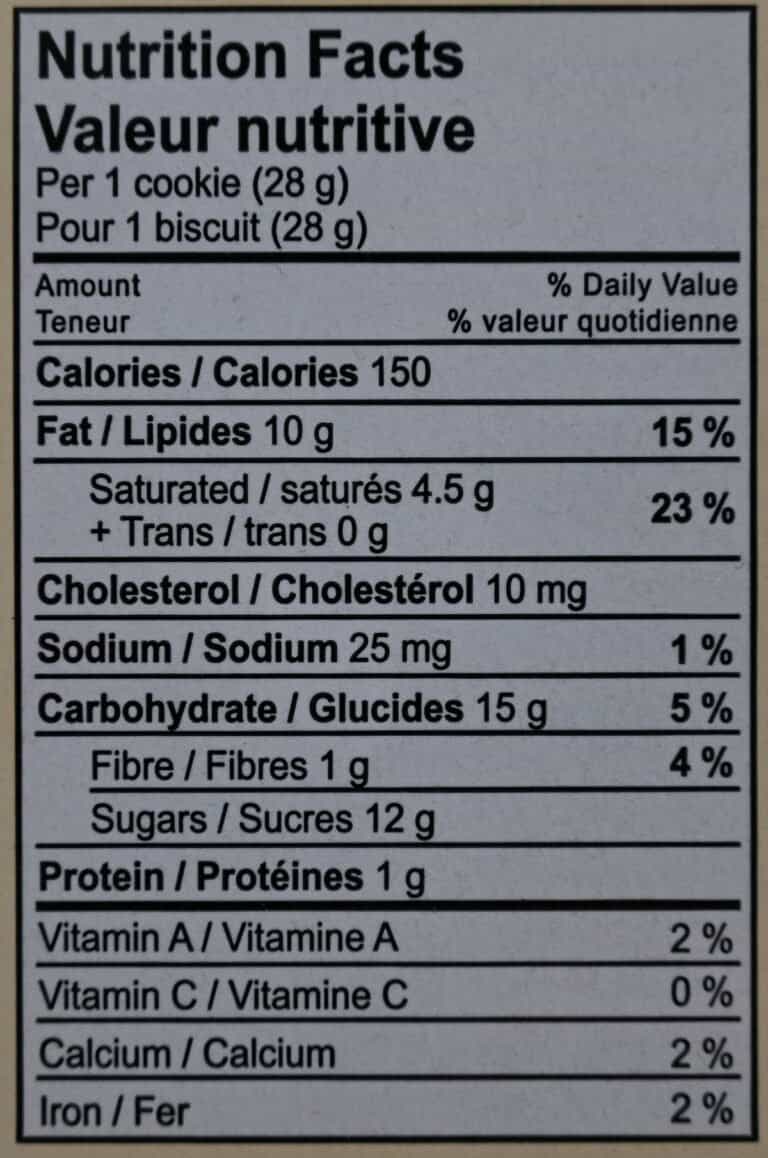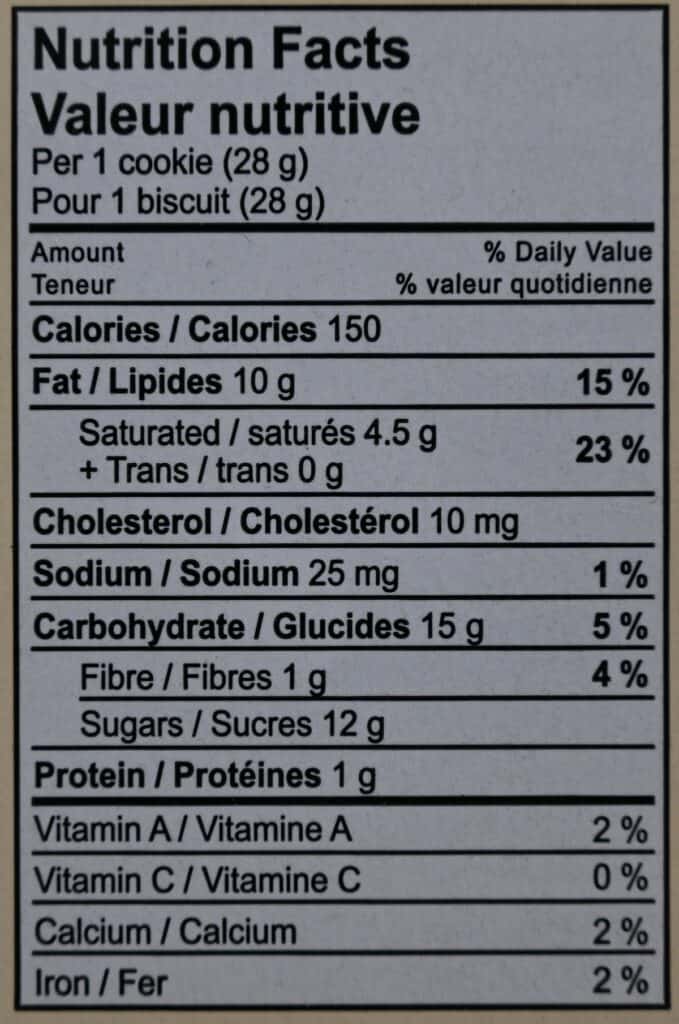 Nutrition
Calories
It's a good thing you only need one cookie to feel satisfaction because one cookie is 150 calories, 10 grams of fat, 25 mg of sodium, 15 grams of carbohydrates, one gram of fibre, one gram of protein and 12 grams of sugar. Not healthy. Nope. However! If you have one treat a day and enjoy one of these cookies with your afternoon tea, I say you're living life and enjoying the finer things in life.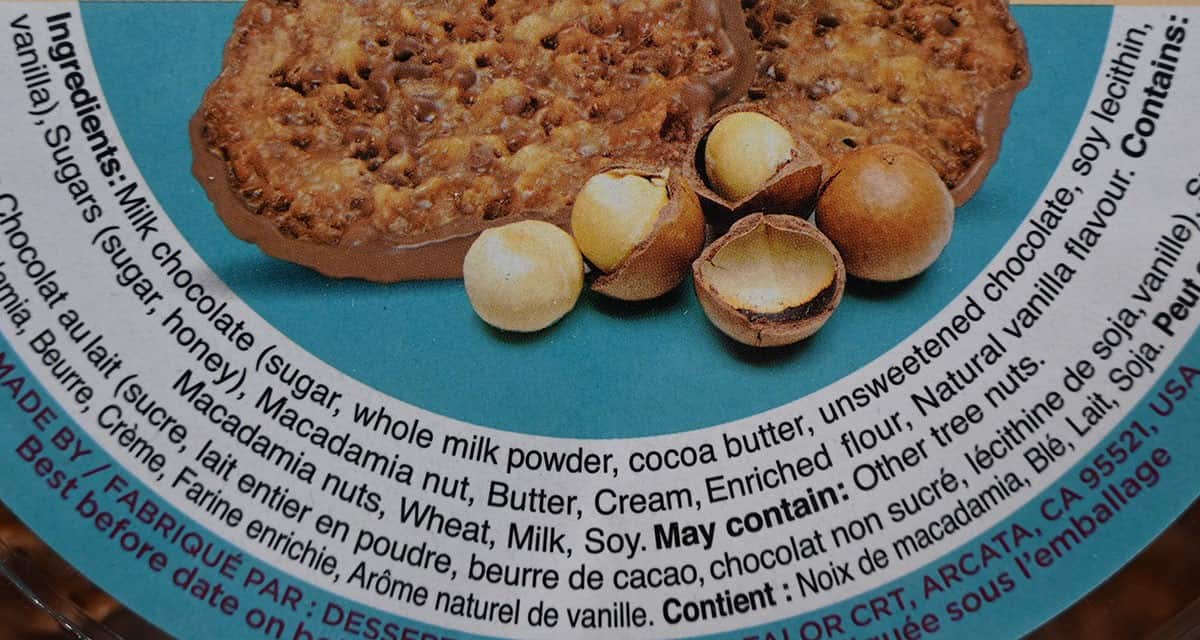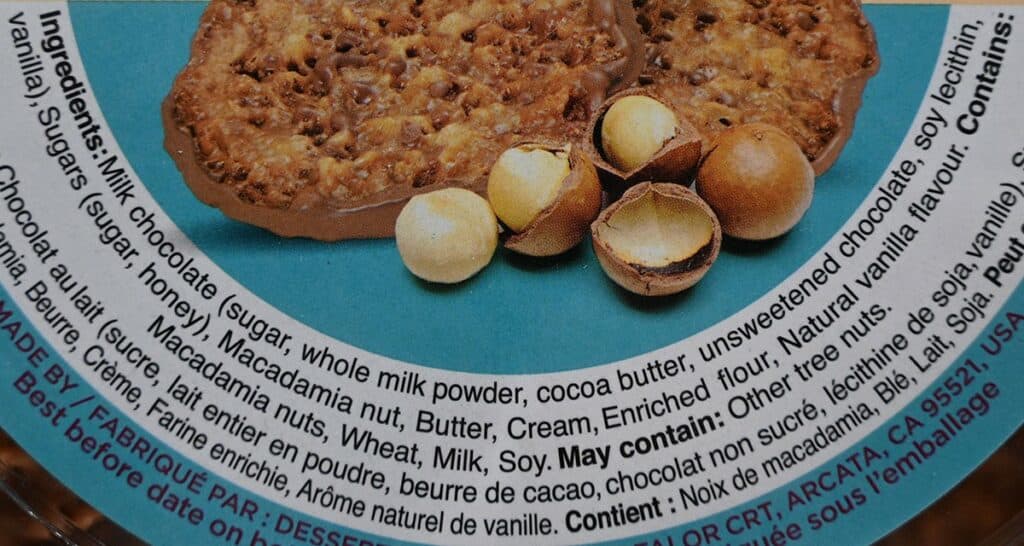 Ingredients
These contain wheat so unfortunately they are not gluten free. They also contain milk and may contain other tree nuts. The ingredients list is pretty as I expect it to be! No healthy ingredients in these other than maybe the macadamia nuts.
Scoring
Taste: 8.5/10
Cost: 7/10
Convenience: 10/10
Nutrition: 0/10
Overall
Must buy!
These are delicious, there's chocolate, toffee, macadamia nuts and they're just so decadent and scrumptious!
Do you have a favorite cookie from Costco?
---
Please note that this review was not paid for or sponsored by any third party. This product was purchased by Costcuisine for the purpose of producing this review. The opinions in this review are strictly those of Costcuisine. Costcuisine is not affiliated with Costco or any of its sppliers. In the event that Costcuisine receives compensation for a post from the manufacturer of a product or some other third party, the arrangement will be clearly disclosed (including where the manufacturer of a product provides Costcuisine with a free sample of the product).