Christmas chocolates for the hazelnut fan in your life
Please note that this review was not paid for or sponsored by any third party. The opinions in this review are strictly my own. I am not affiliated with Costco or any of its suppliers. I am just a fan of the company. I write these reviews to help my fellow shoppers.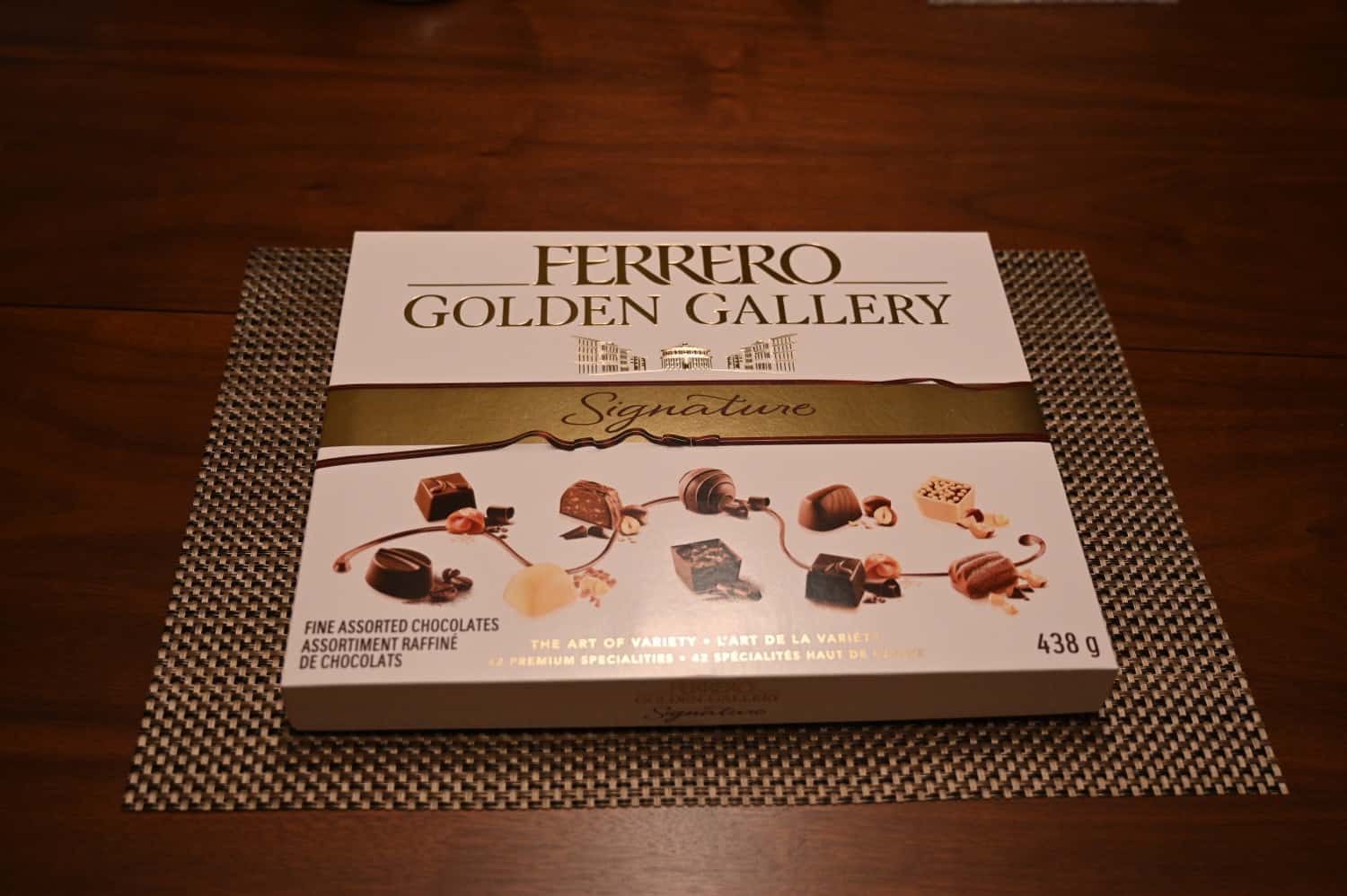 I'm working to quickly get all of my Christmas reviews out before Christmas so today I'm reviewing the Costco Ferrero Golden Gallery Signature chocolate box from Costco. I found this in the Christmas section/aisle at Costco and the item number is 1438232.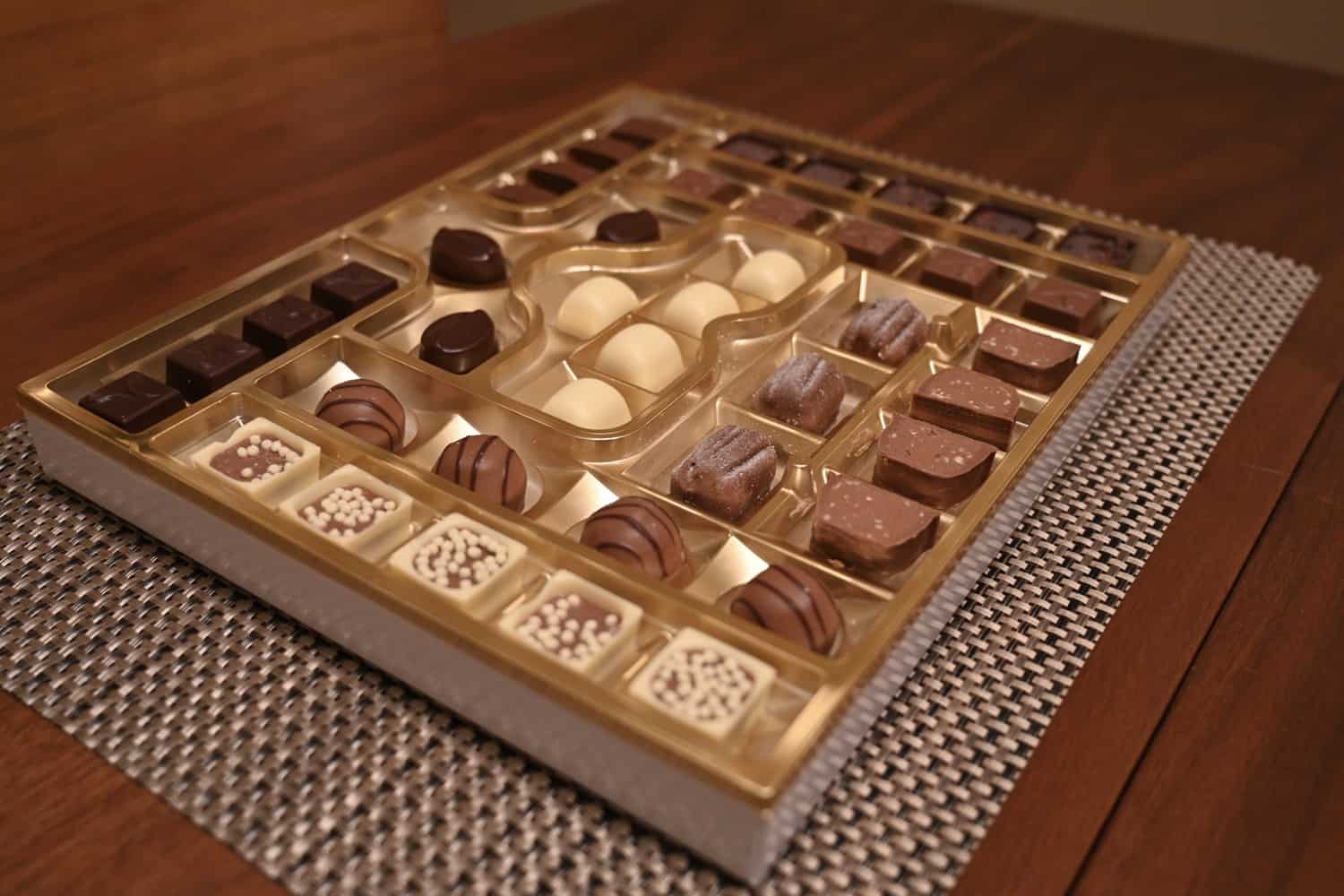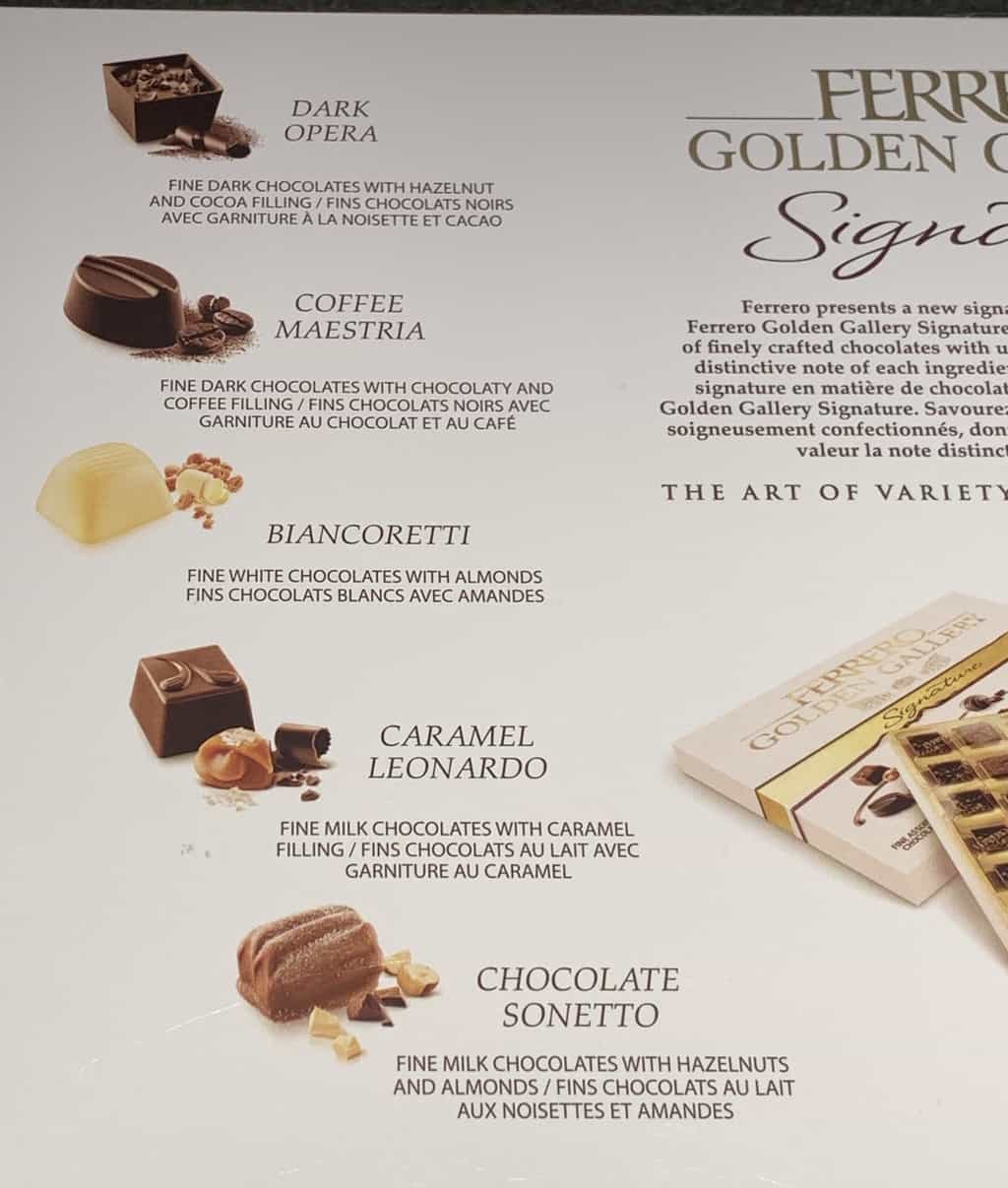 Taste
There's 10 different kinds of chocolates in the Ferrero Golden Gallery box. Five of kinds contain the hazelnut filling which is found in the Ferrero Rocher original chocolates (so good). I personally really love hazelnut chocolates so I enjoyed the chocolates in this box that had hazelnut. I loved the white opera, giandujot ferroro and hazlenut duo. I actually found all of the chocolates in the box to be pretty tasty, I'm not a huge caramel fan so didn't love the caramel varieties but that's because I really am not crazy for caramel chocolate unless it's salted caramel. These definitely aren't the best, highest quality chocolates I've ever tasted. They're a middle of the pack kind of box of chocolates. Not really low quality but definitely not the best chocolates. If you really enjoy Ferrero Rocher but are looking for something a bit different you might want to try these.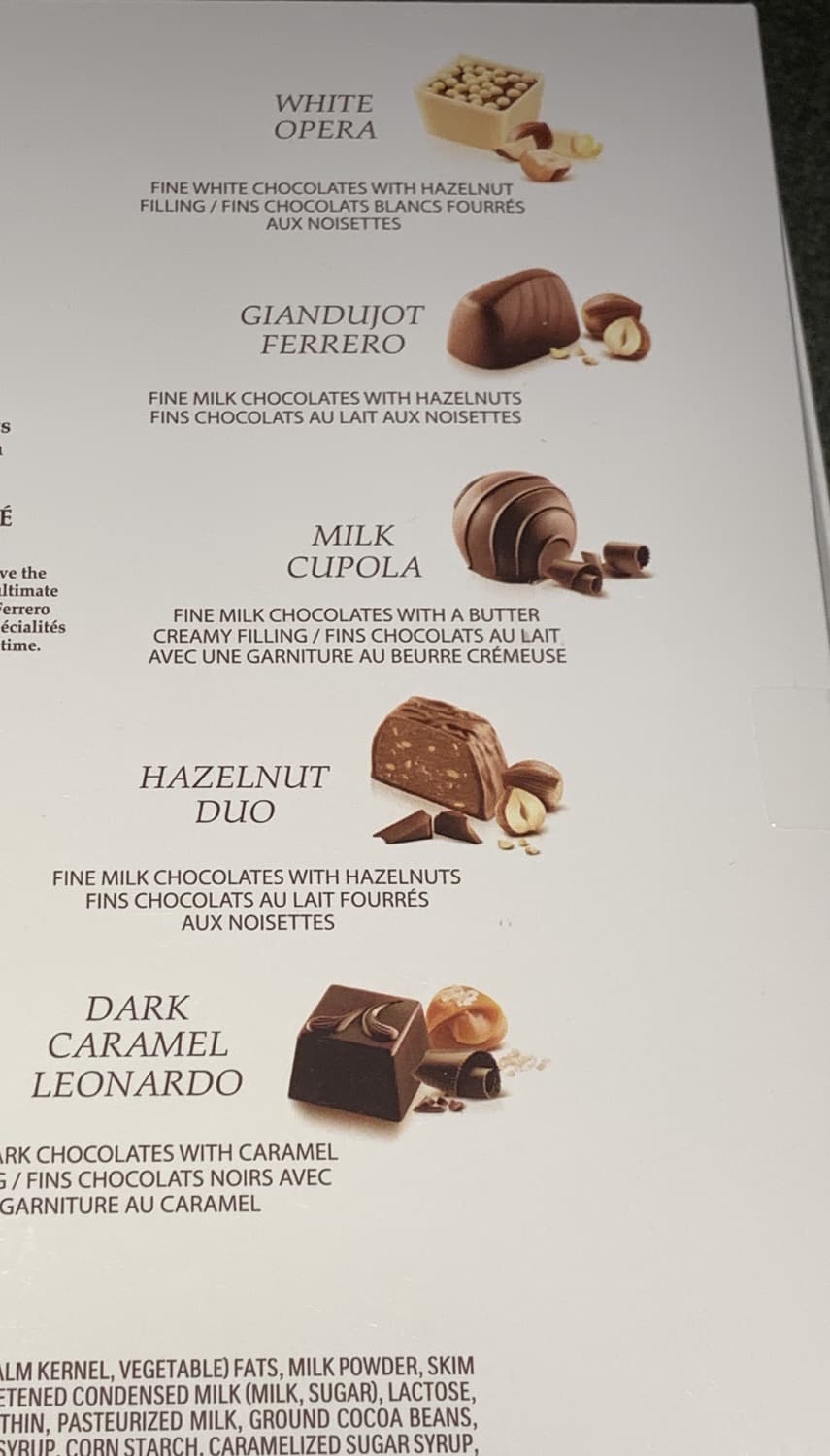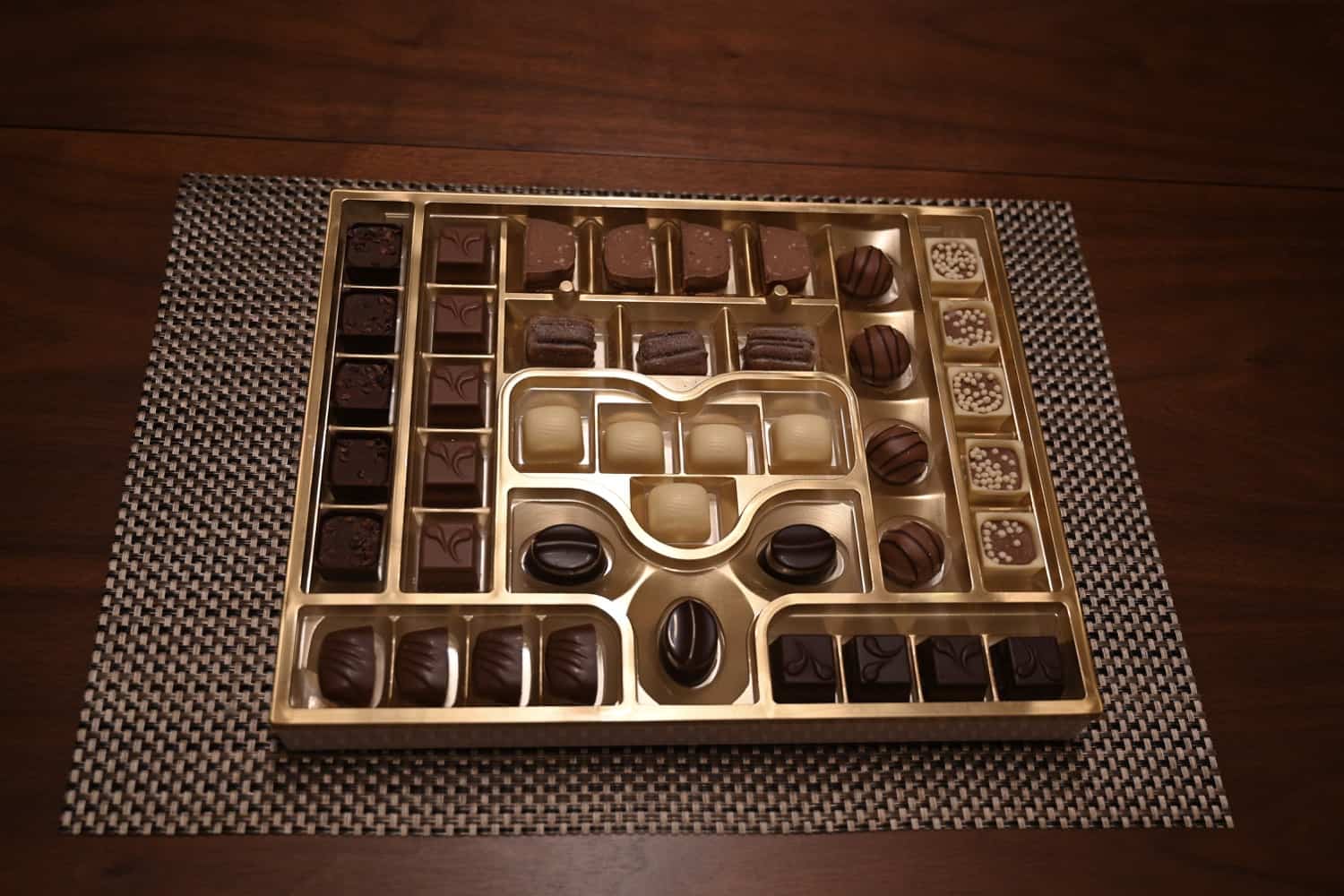 Cost
I paid $16.99 Canadian for the box of Ferrero Golden Gallery chocolates. Not exactly the cheapest box of chocolates you can find but also not the most expensive.
Convenience
The best before date on my box was only February 2021 and I bought it in November so I thought that was a bit surprising as most of the chocolate products I've bought. These are great to have around the house during the holiday season or to gift to someone.

Nutrition
Not healthy, just nope but 'tis the season! Enjoy all the treats you can, it's been a rough year for a lot of us.

Okay so definitely not my favorite chocolates from Costco for the holiday season. My all-time favorite is absolutely still the Costco Kirkland Signature Macadamia Clusters (I have a container in my basement just waiting to be opened!).
Taste: 7/10
Cost: 7/10
Convenience: 10/10
Nutrition: 0/10
Do you have a favorite box of chocolates to buy from Costco for the holiday season?