Looking for a healthier hot dog? Check these out.
Please note that this review was not paid for or sponsored by any third party. I purchased this product with my own money and the opinions in this review are strictly my own. I am not affiliated with Costco or any of its suppliers. I am just a fan of the company. I write these reviews to help my fellow shoppers. If you like my blog and want to show appreciation follow me on Instagram, Facebook or tell your friends to check out my blog!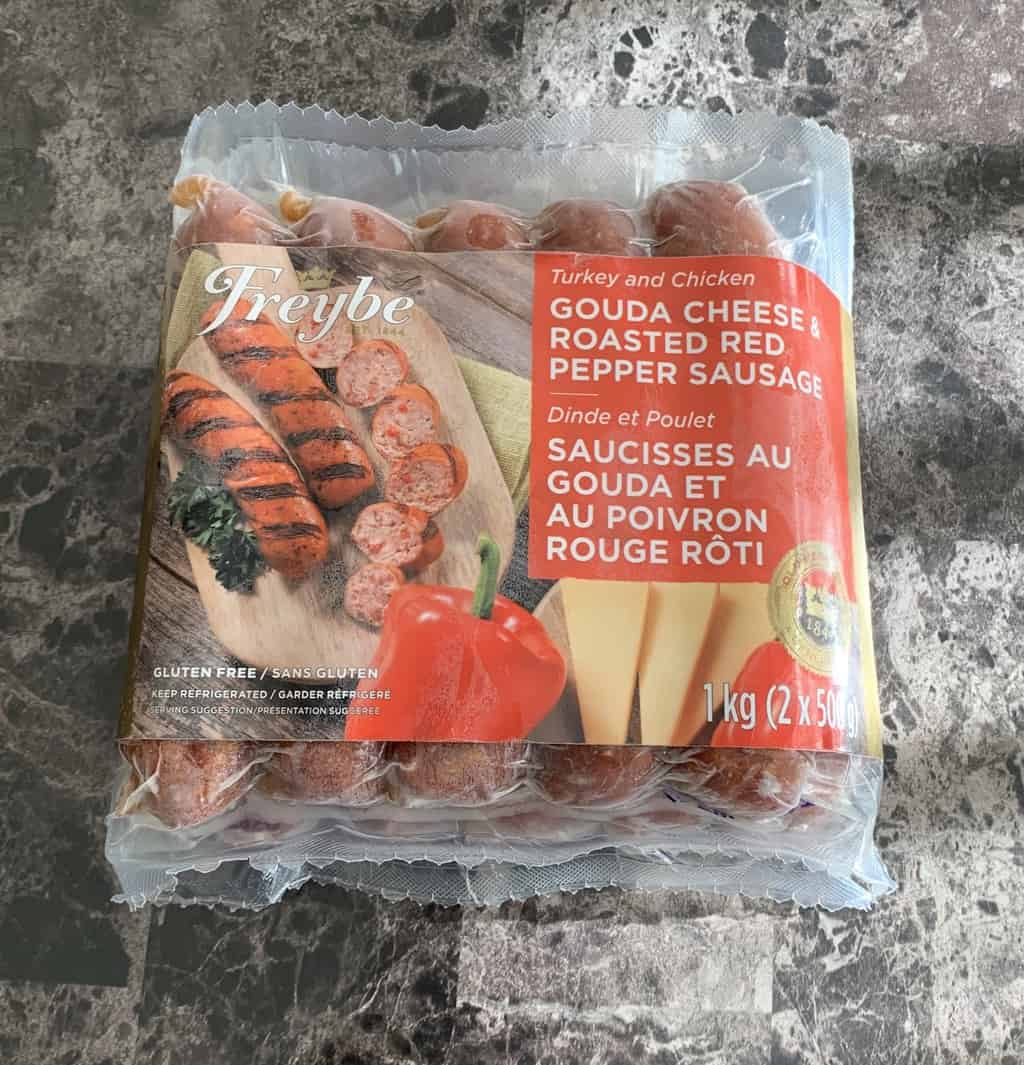 I've reviewed a few Freybe products in the past. The Freybe Smoked Turkey & Chicken Sausages and Freybe Wild Garlic Turkey & Chicken Sausages. I saw these new Freybe Turkey and Chicken Gouda Cheese & Roasted Red Pepper Sausages at Costco recently and decided to give them a try and pick them up.
Taste
These are okay! Not my favorite but I can't think of much to complain about. The flavor of the gouda and roasted red pepper isn't very noticeable however there are bright red pepper pieces in the sausages which I didn't love the look of, I think because they're so bright. These have turkey and chicken instead of beef so they're a leaner tasting sausage. The casing isn't tough and is kind of chewy (think more like a smokie).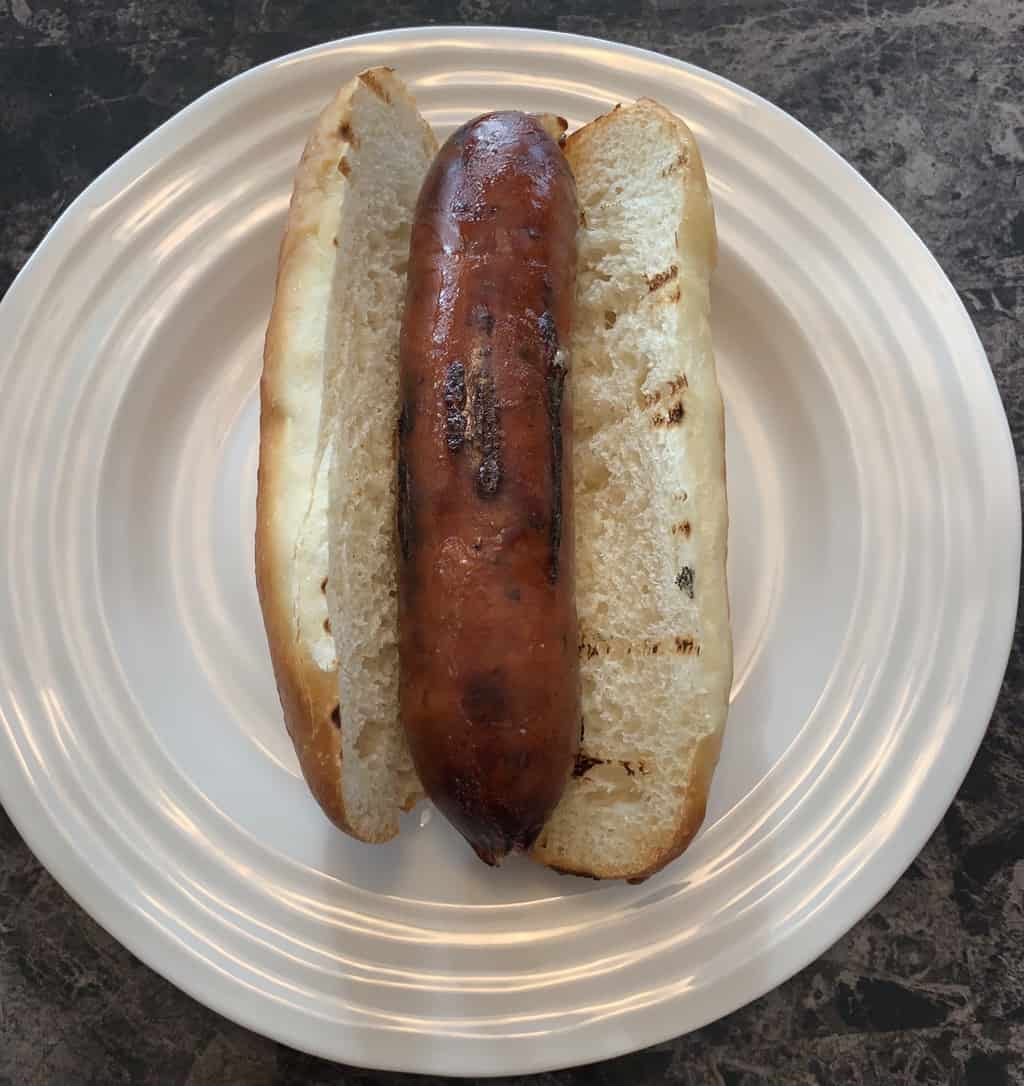 Cost
The pack of 10 sausages costs $14.99 Canadian. Definitely not super cheap but not overly expensive.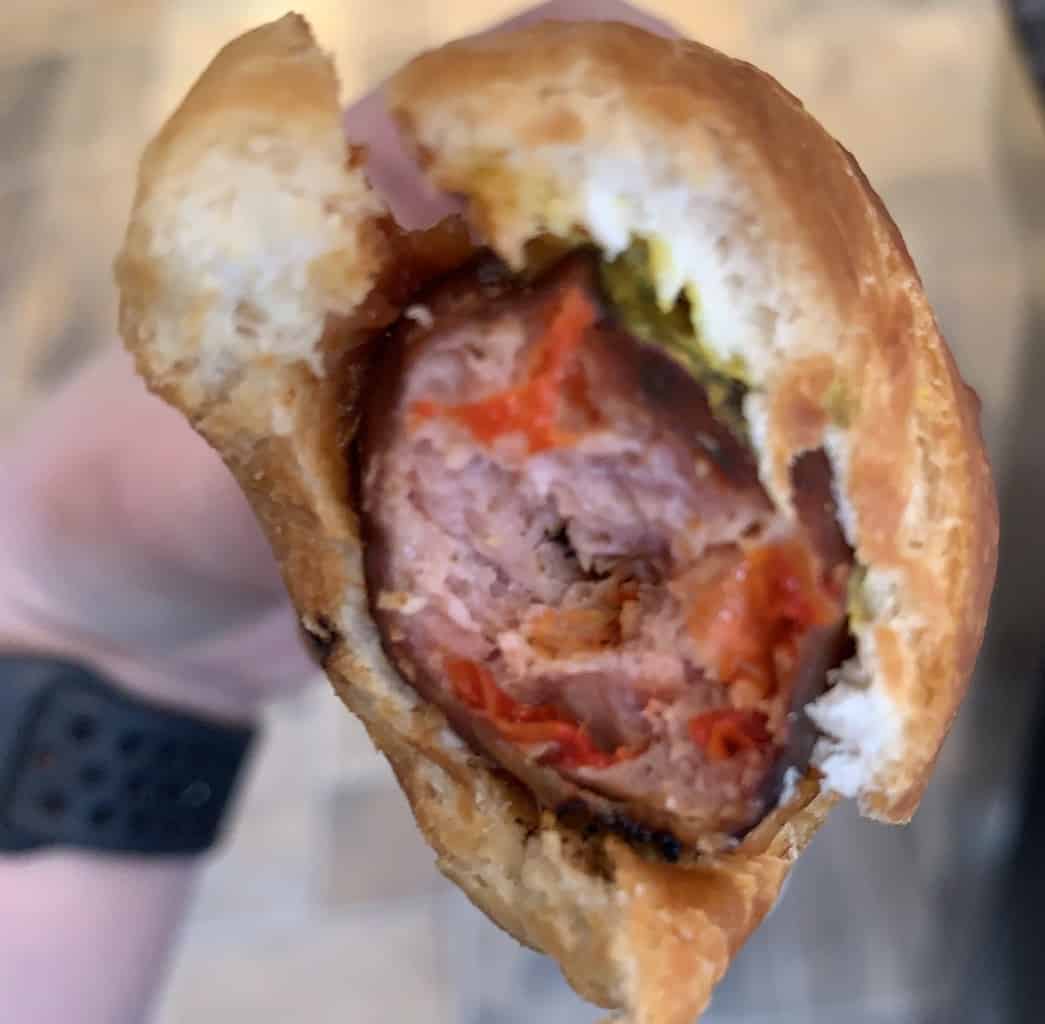 Convenience
I love having the Freybe Turkey and Chicken Gouda Cheese & Roasted Red Pepper sausages as a "hot dog" during the summer, my husband cooks them on the barbecue. You can also pan fry these sausages. After I open the pack I immediately put them in the freezer, the package states once open you should consume them within three to five days.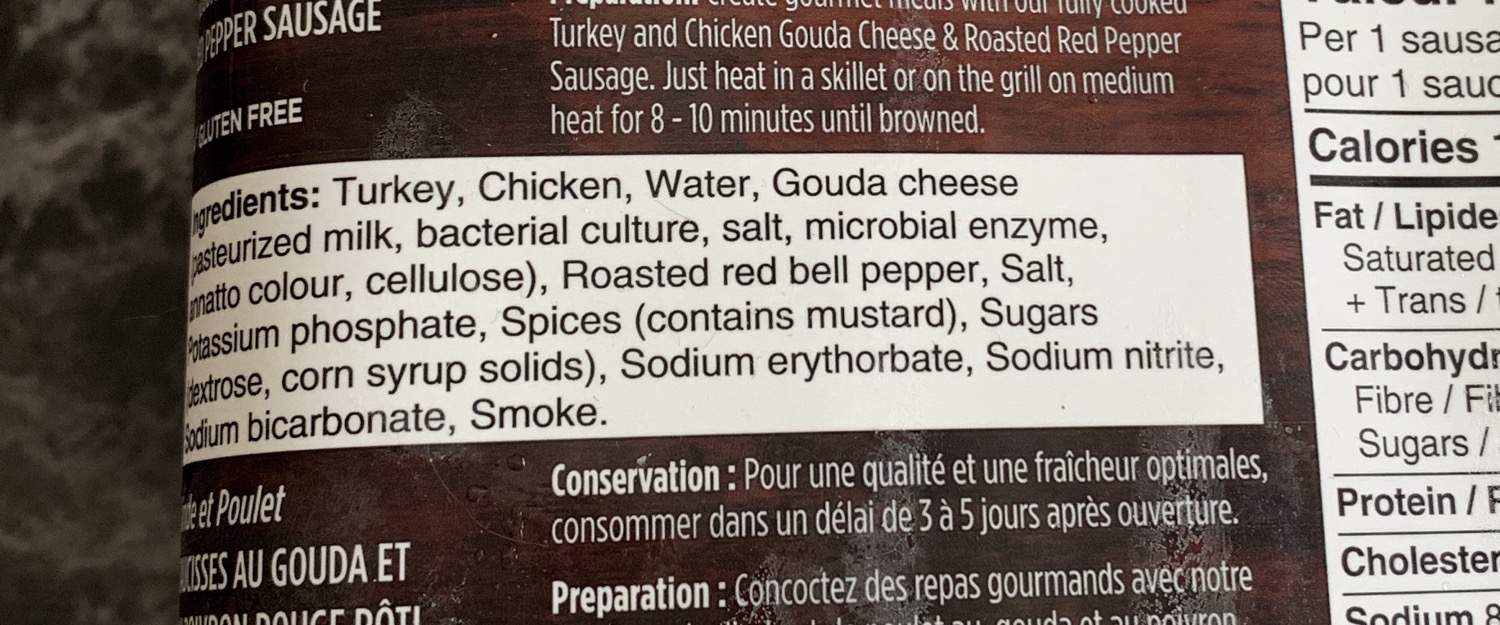 Nutrition
One sausage is 140 calories, seven grams of fat, one gram of sugar, 860 mg of sodium, 17 grams of protein, one gram of fibre and two grams of carbohydrates. Low in carbs, fat and calories but high in sodium! The ingredients has corn syrup and dextrose.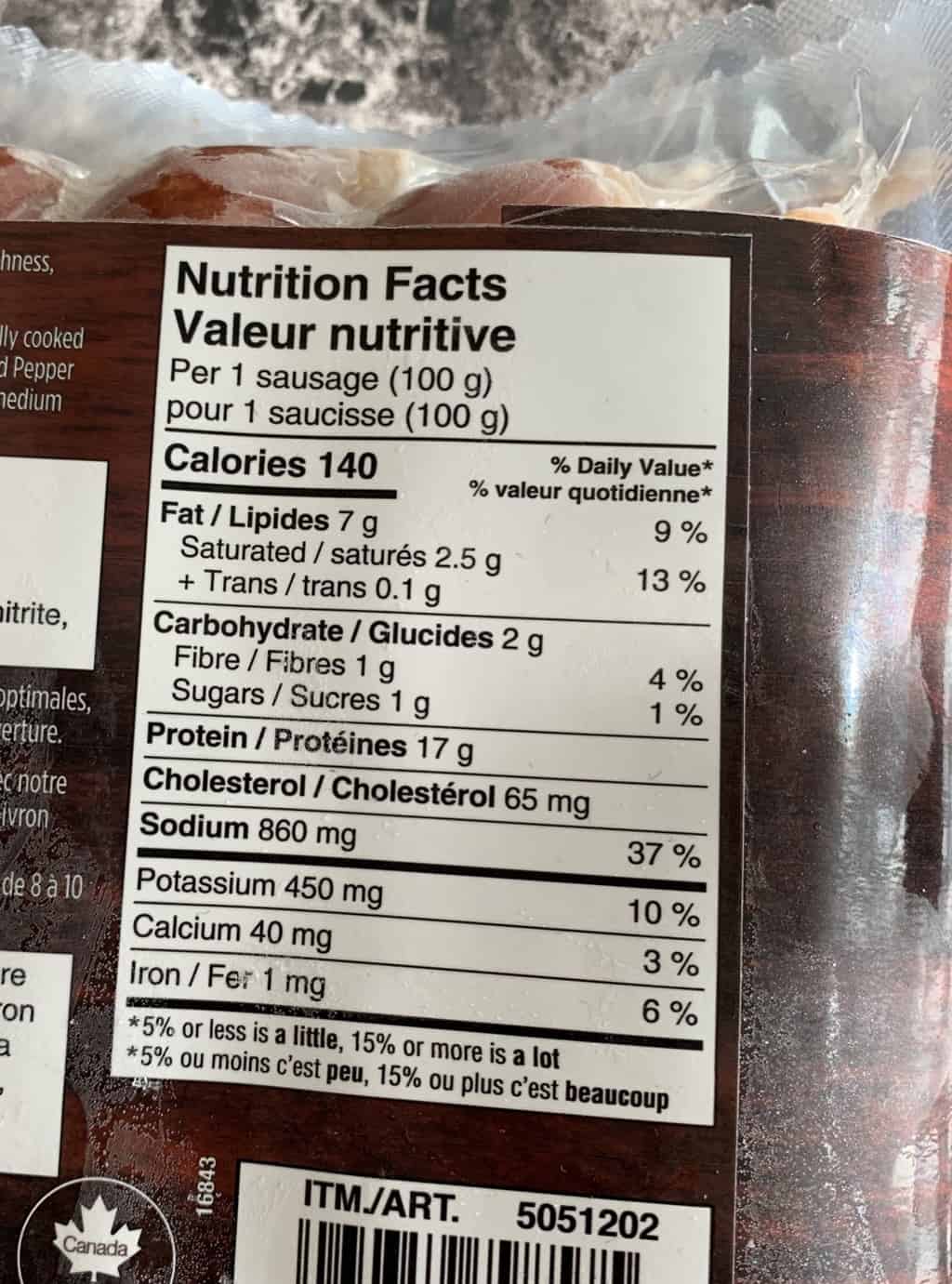 I enjoyed these and can't pick out anything in particular I didn't like about them but I think I prefer the original Freybe Smoked Turkey & Chicken Sausage.
Taste: 7.5/10
Cost: 7/10
Convenience: 9/10
Nutrition: 8/10
Do you have any recipes you could share that you use these sausages in? I use them in jambalaya!