In my opinion, this is the easiest way to make perogies!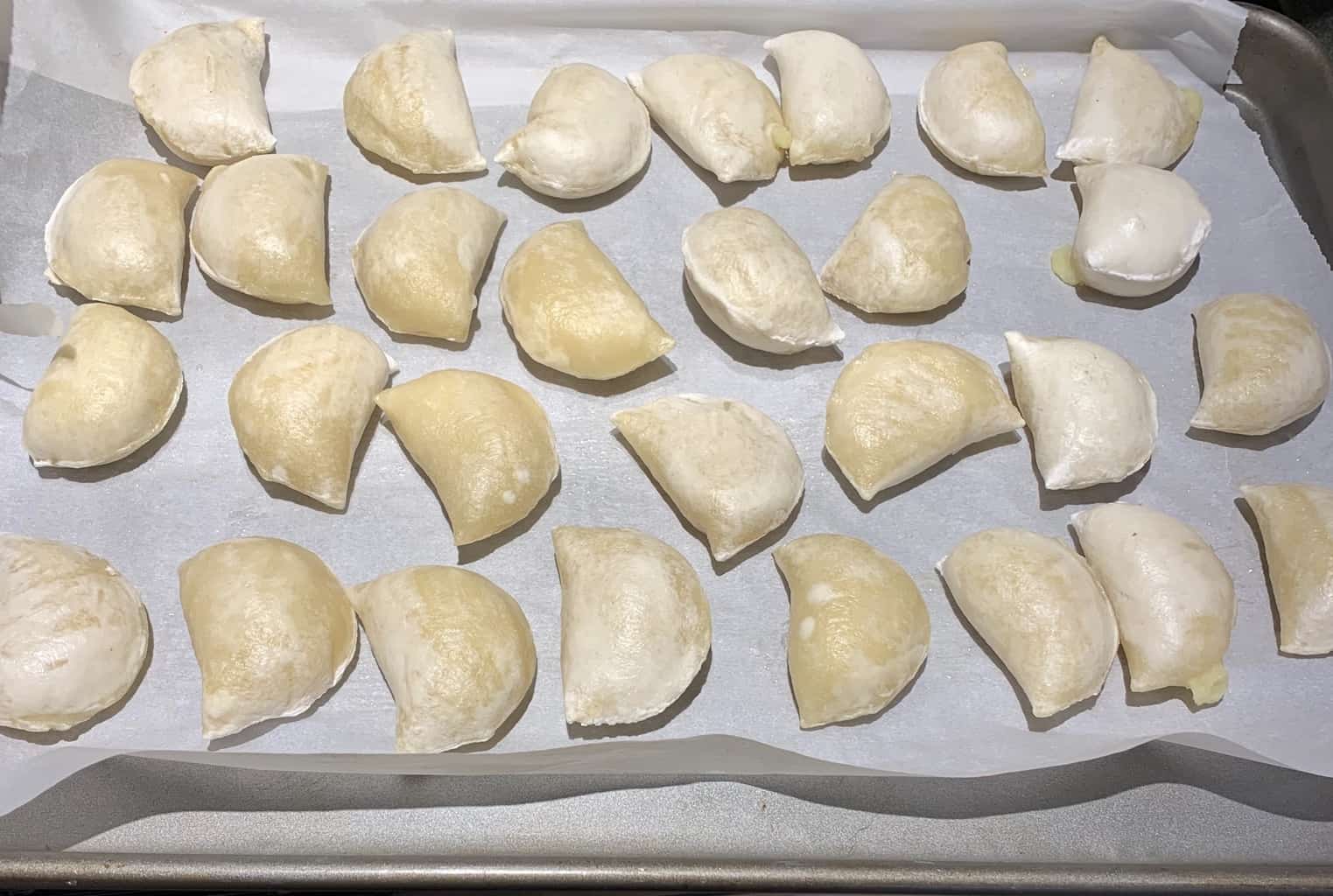 So recently I've been posting a few stories on my Instagram showing how I bake my perogies and I always get a ton of messages from people asking how long and at what temp I bake them for. I'm pleased to announce I just finished my box of Costco Haleway Foods LTD Premium Perogies! To use up my big box of perogies I baked them using the method below because I'm kind of lazy sometimes and also because I find they taste better baked than boiled or boiled and pan fried. I've tried this method with various brands of frozen perogies (not just the Costco) and it seems to always work pretty well.
Directions:
1. Line a baking sheet/cookie tray with parchment paper and preheat oven to 400 degrees Fahrenheit.
2. Place frozen perogies in a single layer on baking sheet. Melt about two teaspoons of butter in a microwave-safe bowl. Brush each side of perogie lightly with butter.
3. Bake in oven for about 20 minutes flipping once at the ten minute mark.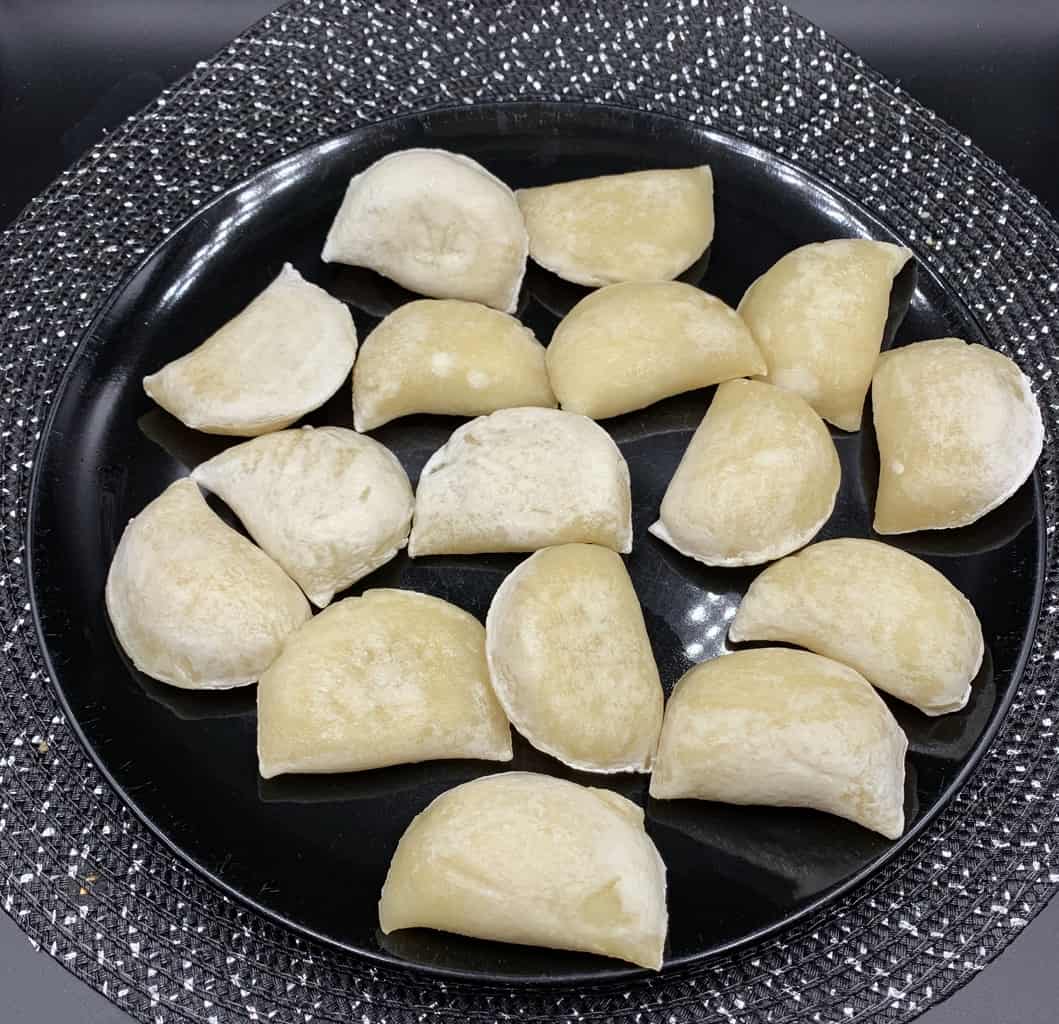 ***You can use more butter if you like!
Any questions!? Let me know!