The easiest brownies I've ever made!
Please note that this review was not paid for or sponsored by any third party. However, I was given a free sample of this product to review. The opinions in this review are strictly my own. I am not affiliated with Costco or any of its suppliers. I am just a fan of the company. I write these reviews to help my fellow shoppers.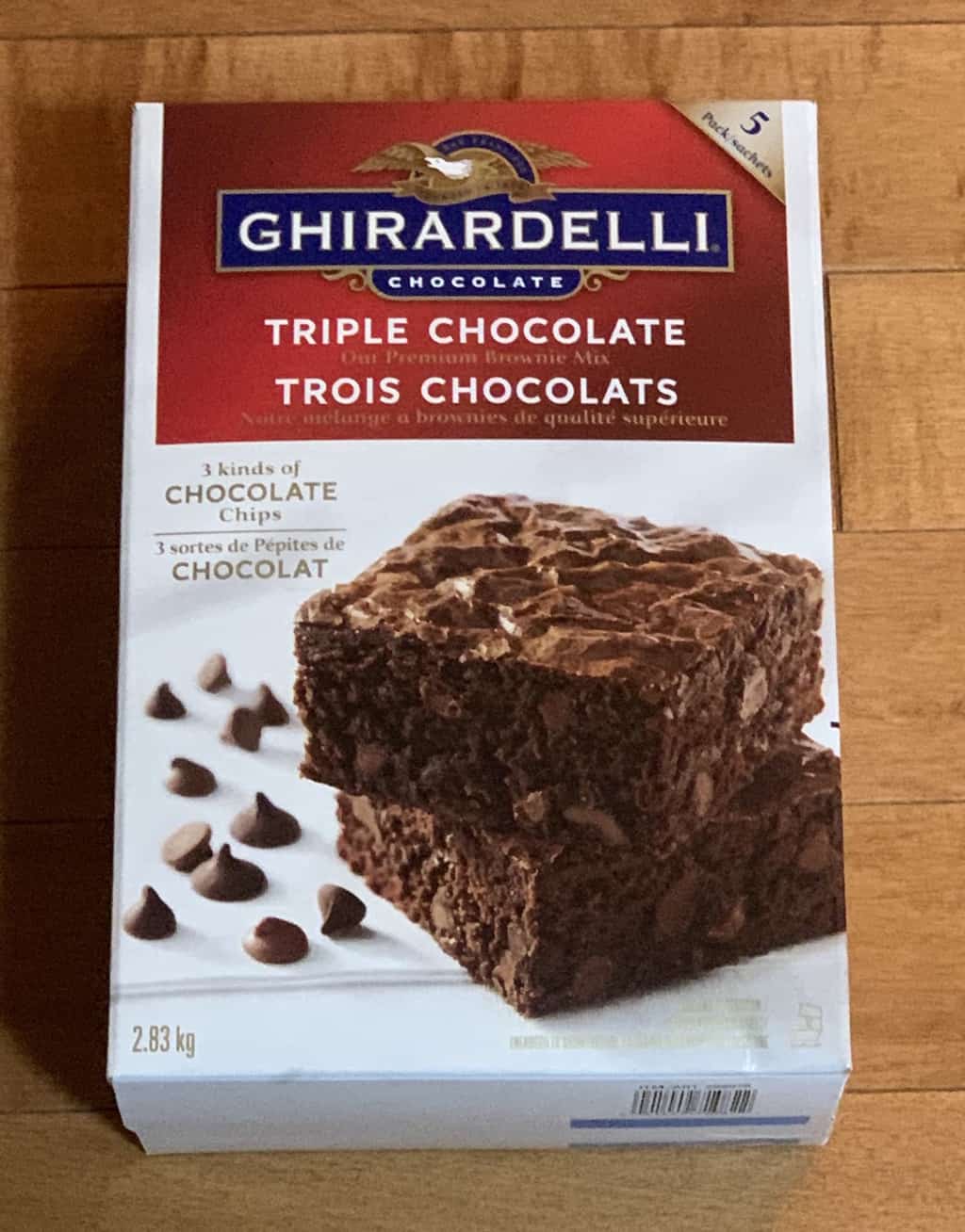 Today I'm feeling in a sweet mood so we're going to be talking brownies! Specifically the Costco Ghirardelli Triple Chocolate Brownie Mix. I have previously reviewed the Krusteaz Triple Chocolate Brownie Mix and was super excited to see the Ghirardelli one at Costco. I have fond memories involving Ghirardelli! My husband and I went to the Ghirardelli store in Vegas and enjoyed a big sundae, if you like ice cream sundaes I definitely recommend checking out Ghirardelli if you have one close by. Anyways on to the review!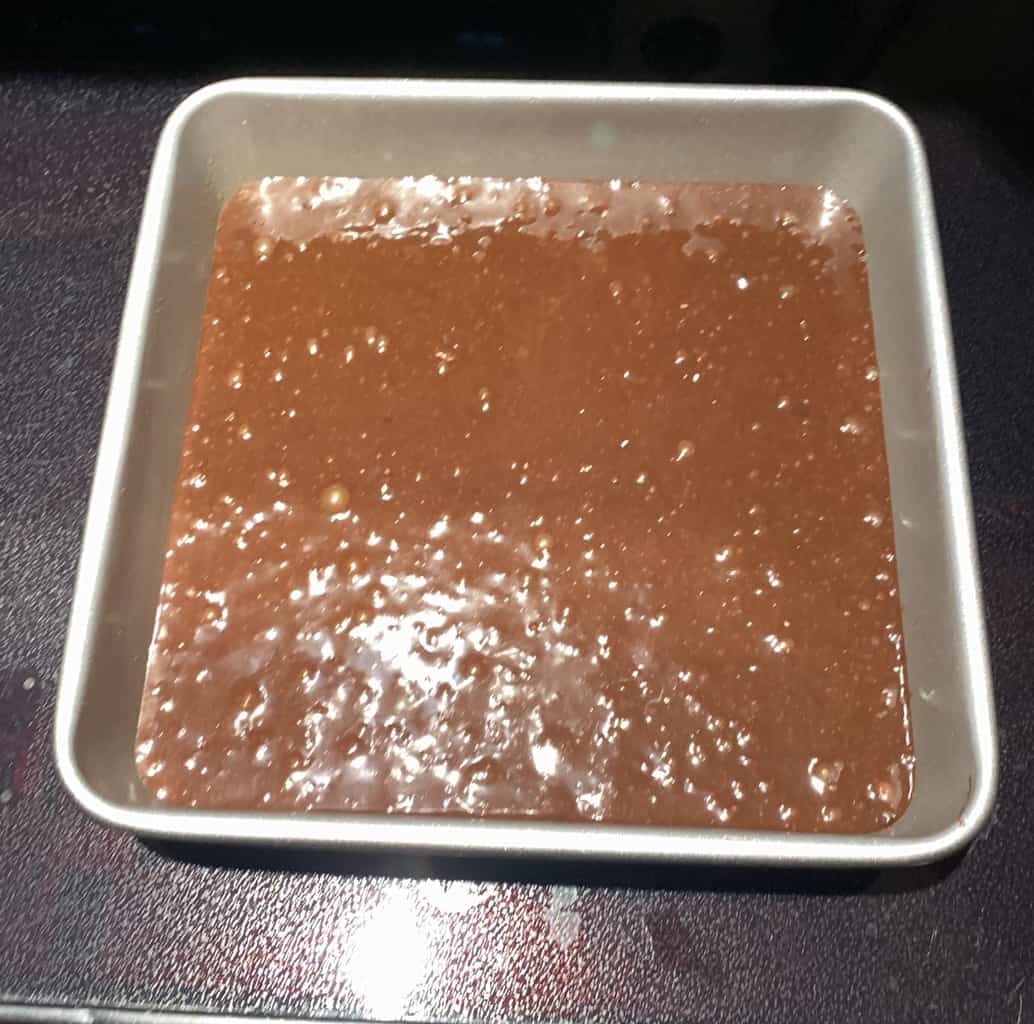 Taste
These brownies are for some serious chocolate lovers. They're super chocolaty, rich and sweet! I followed the package directions and they turned out slightly crisp and a little chewy on the top and super soft and slightly gooey in the middle just the way a brownie should be in my opinion. Although it states there's three different kinds of chocolate chips I really didn't notice the difference and they seemed to melt into the rest of the brownie. These were definitely tasty for a brownie that can be whipped up in less than five minutes.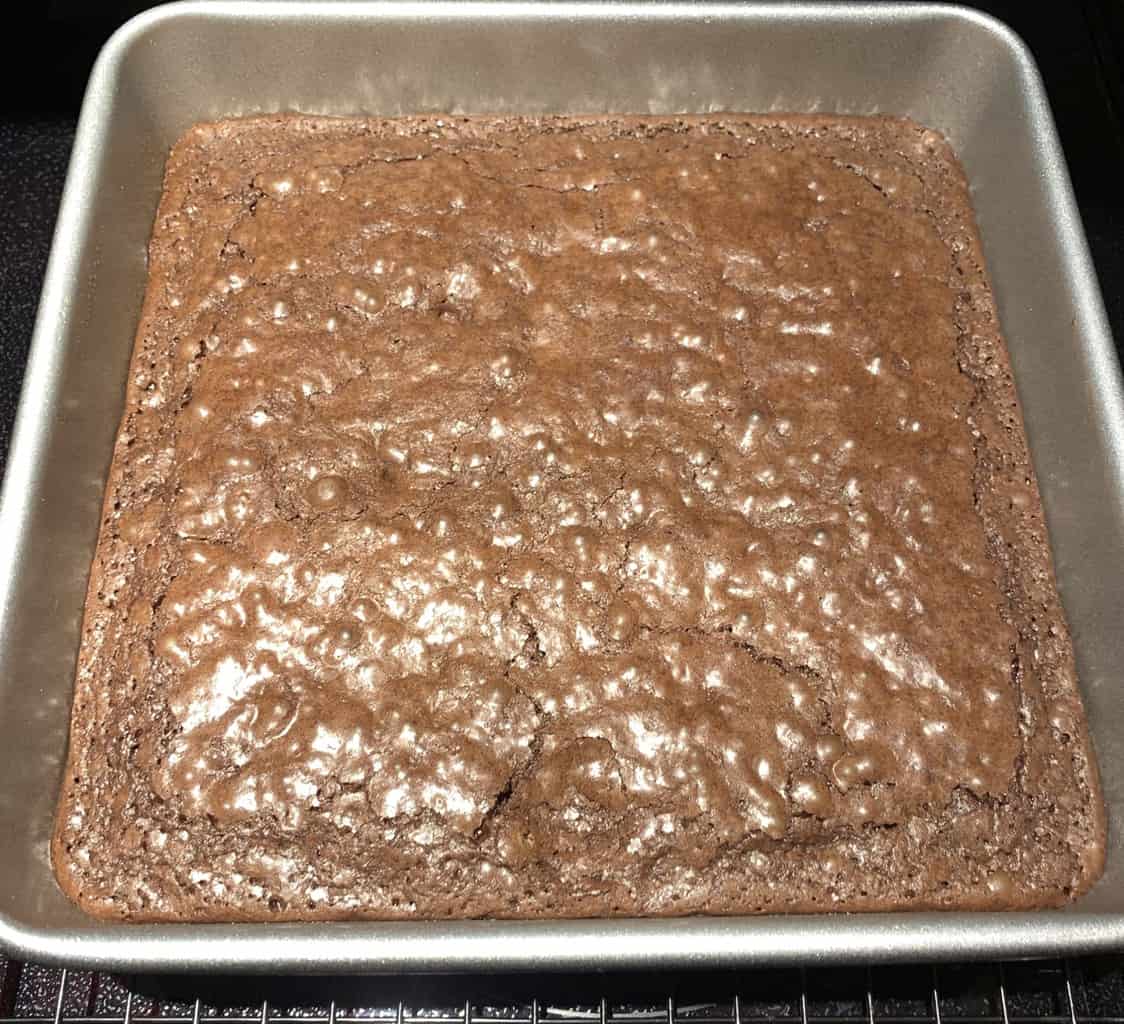 Cost
I paid $12.99 Canadian for the box of five packs of Ghirardelli Triple Chocolate Brownie Mix! That's actually really reasonable for five opportunities to make super convenient brownies!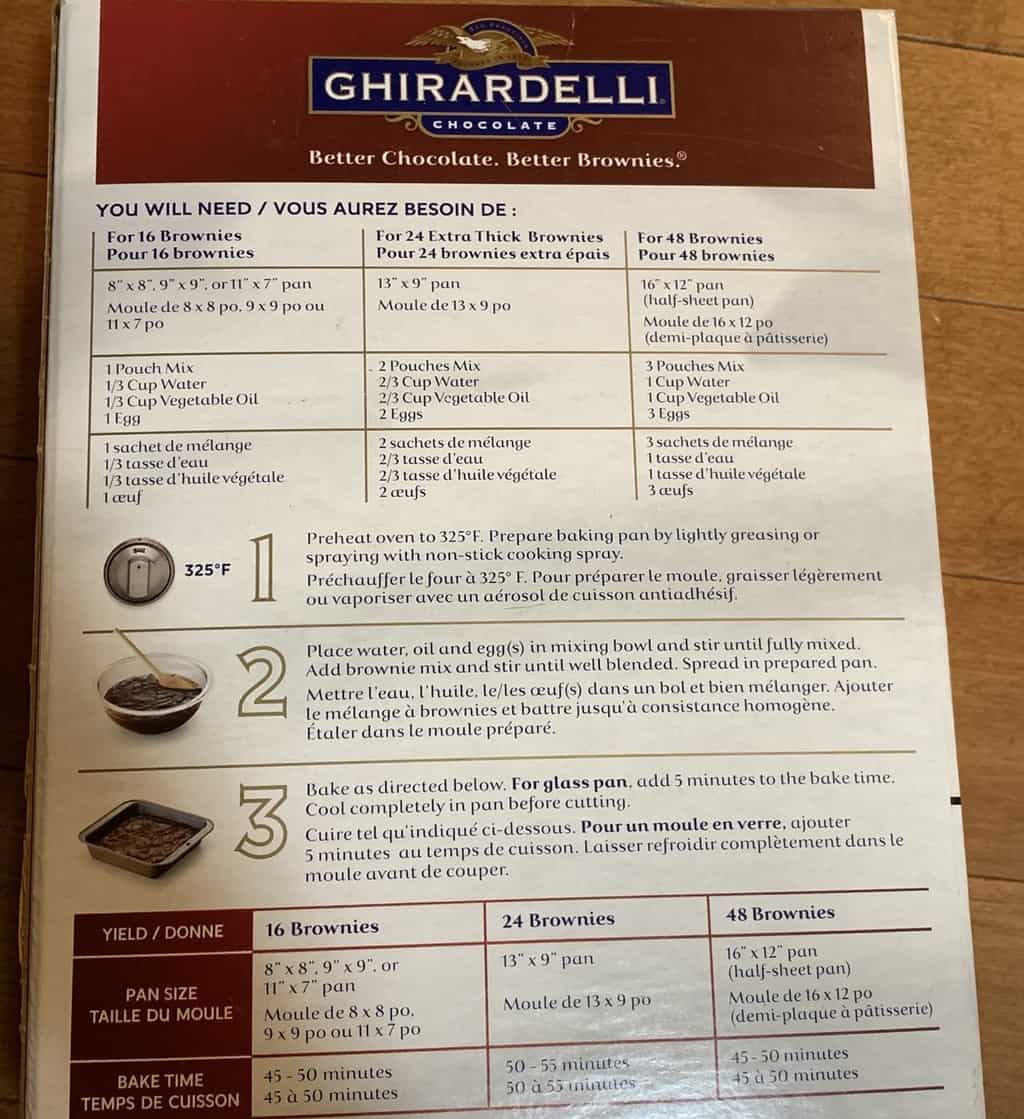 Convenience
I followed the package directions on how to bake the brownies by adding my water, egg and oil. These turned out perfectly and smelled amazing. You get five bags in the box and they best before date is over a year from the date I purchased the mix.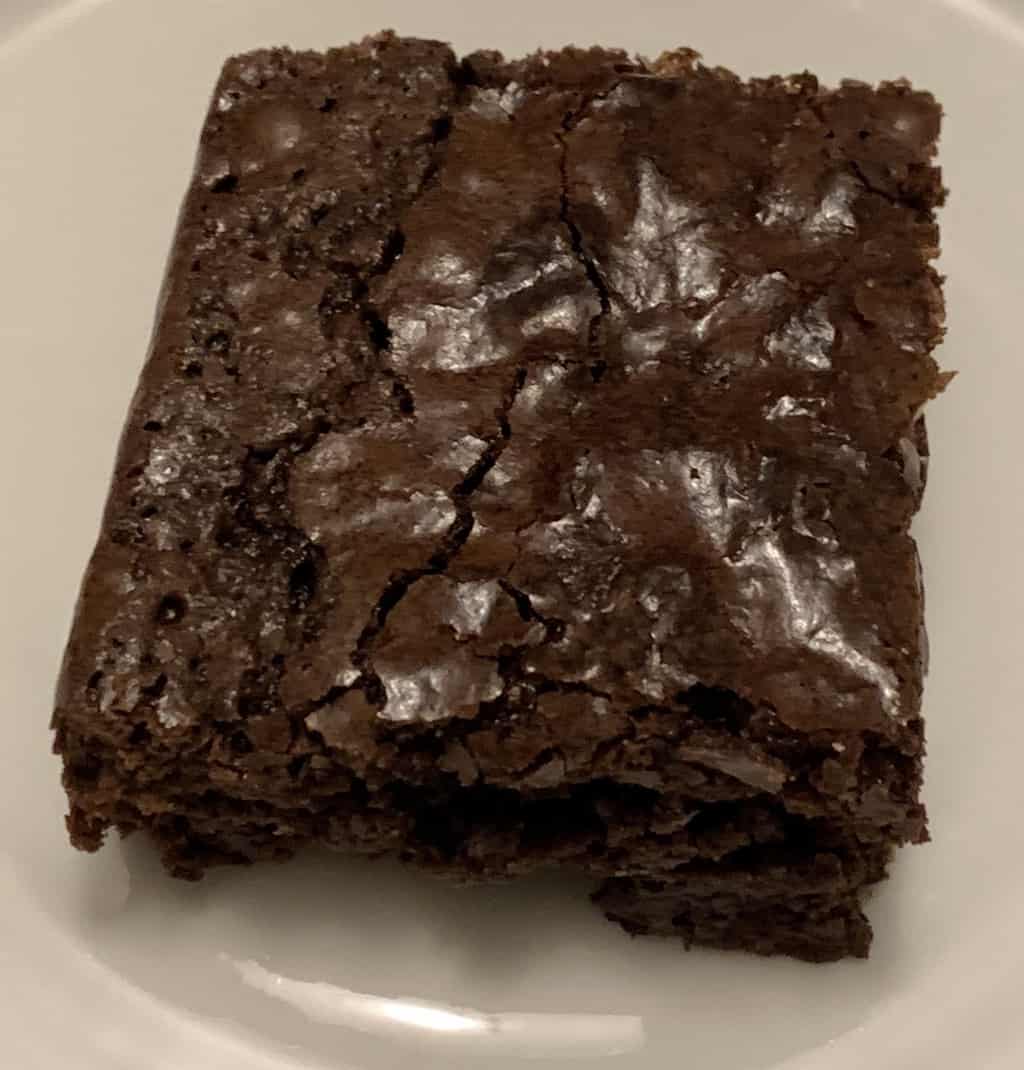 Nutrition
One 2 inch brownie prepared is 150 calories, 3.5 grams of fat, 110 mg of sodium, 29 grams of carbohydrates, one gram of fibre, 20 grams of sugar, and one gram of protein. These definitely aren't healthy for you but a little chocolate is good for the soul!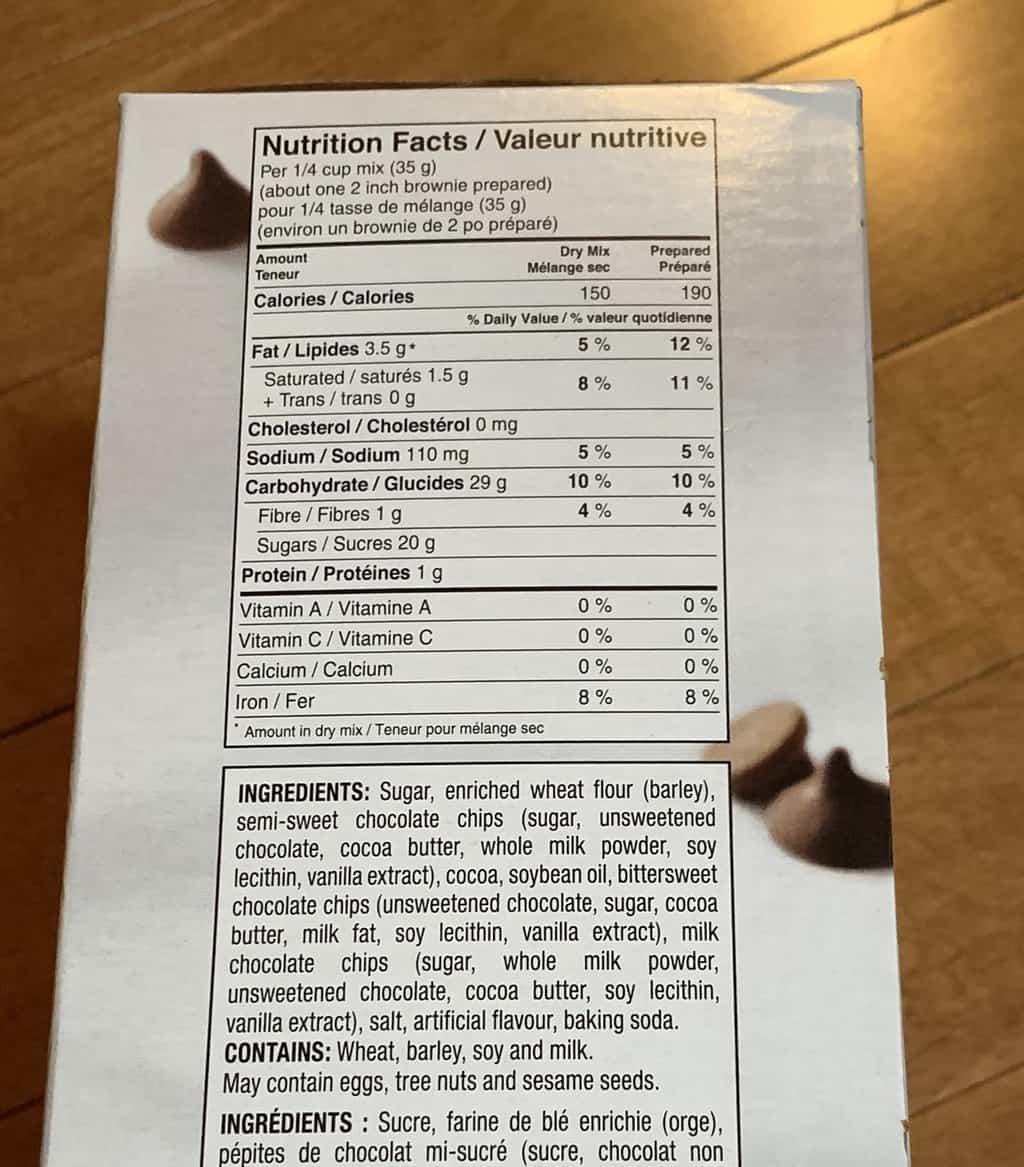 I have to say, I think I prefer the Krusteaz Triple Chocolate Brownie mix just a tad bit more than the Ghirardelli but both are tasty and the best part is how convenient brownie mix is!
Taste: 8/10
Cost: 9/10
Convenience: 8/10 (lost a couple points because you need ingredients and need to bake them)
Nutrition: /10
Does anyone add anything to their brownie mix like extra nuts or M&M's or anything? If you do please share as I'm curious!