Everything you need to know about the Costco kiwi berries that people are obsessing over!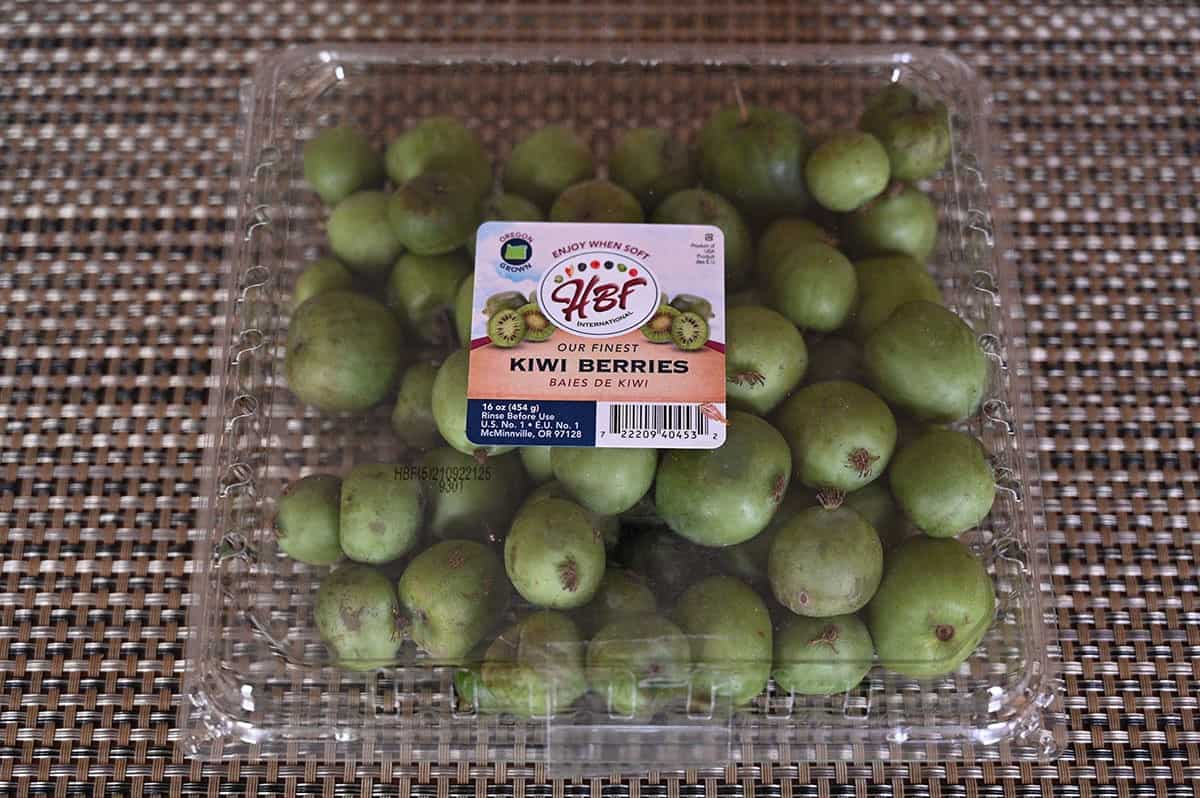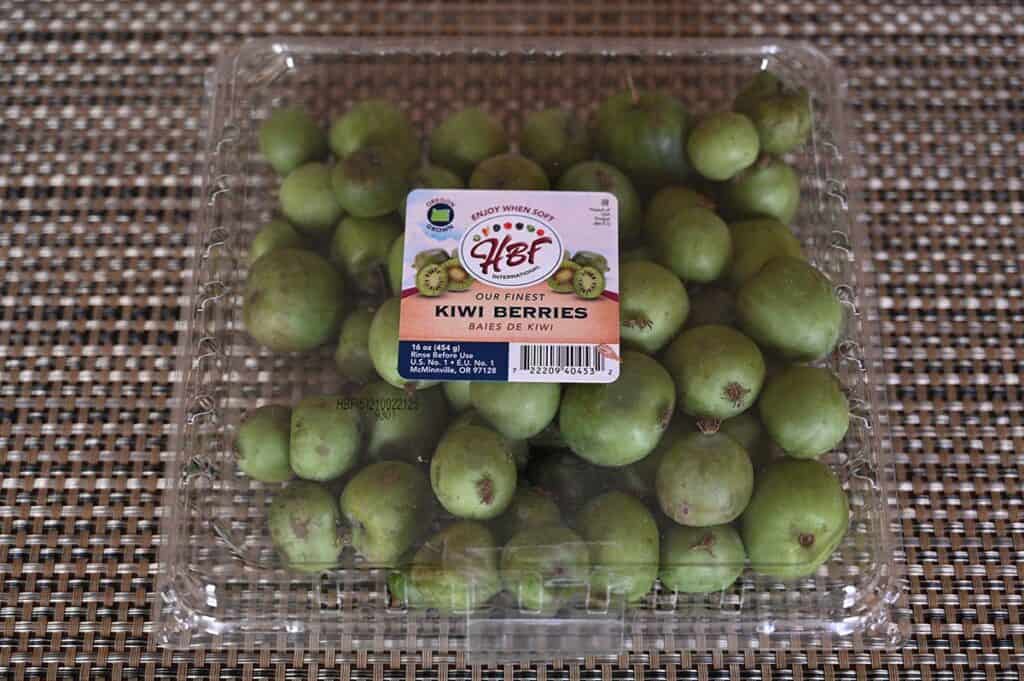 This weekend I bought a new, unique and exciting fruit from Costco that I'm loving! The Costco HBF Kiwi Berries. I hadn't ever even heard of Kiwi berries or tried them so I knew these needed to go in my cart.
Another Costco fruit review I've done is for the popular Costco Cotton Candy Grapes.
Location in Store
I found the kiwi berries in the produce room, the item number is 7910.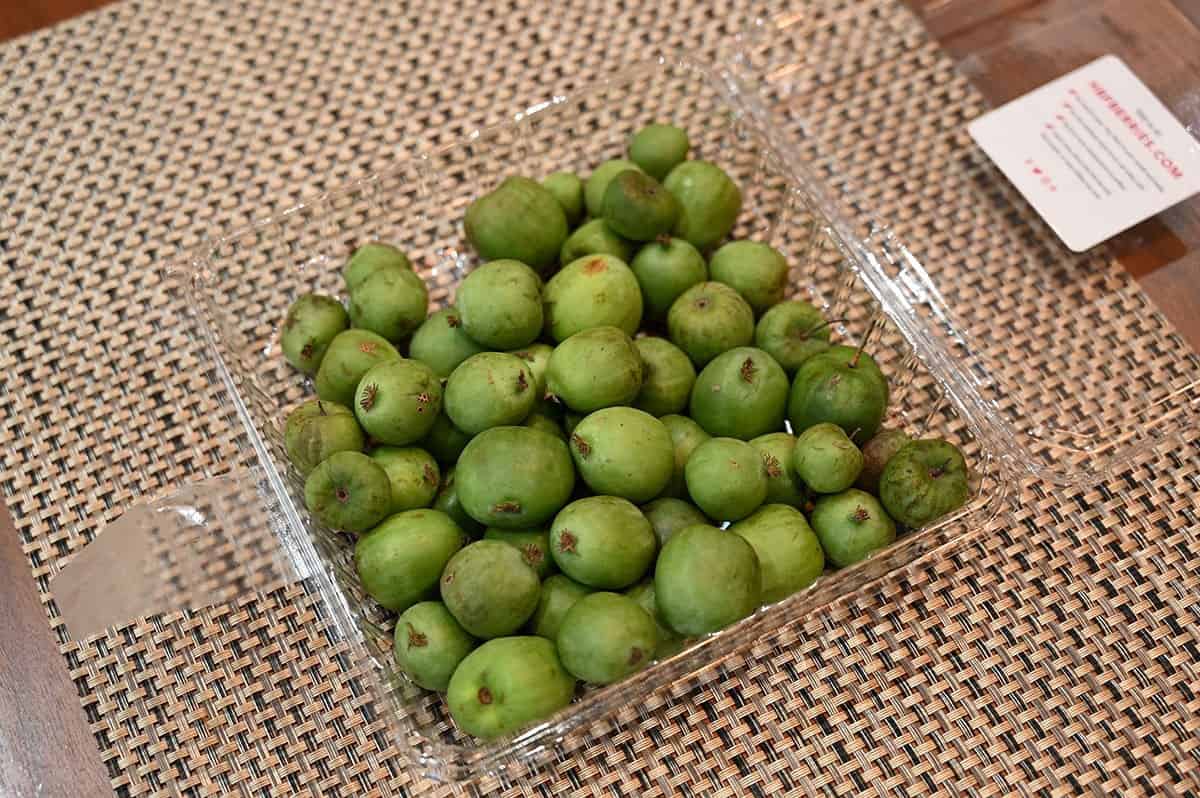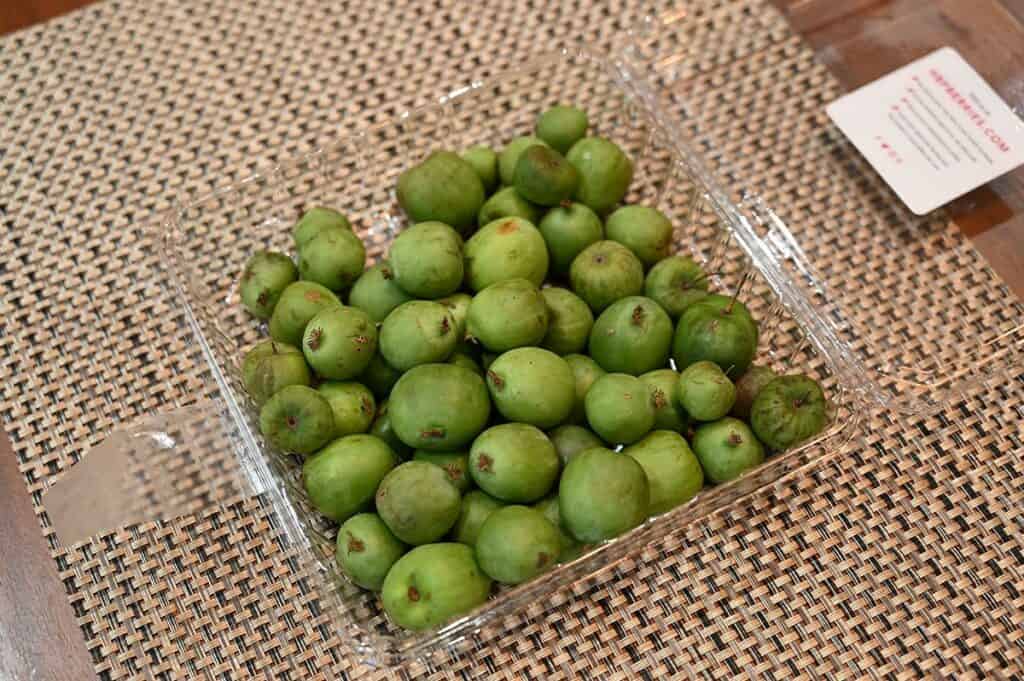 Taste
You're probably wondering, what are kiwi berries and what do they taste like? Kiwi berries are a small, mini kiwi with a smooth edible skin that doesn't require any peeling. There's no tough, brown, fuzzy skin so you can just pop the whole kiwi berry in your mouth and enjoy.
In summary, these are basically like a bite sized kiwi with an edible skin! I know it might seem odd to eat the whole kiwi berry and leave the skin on but trust me, it tastes great.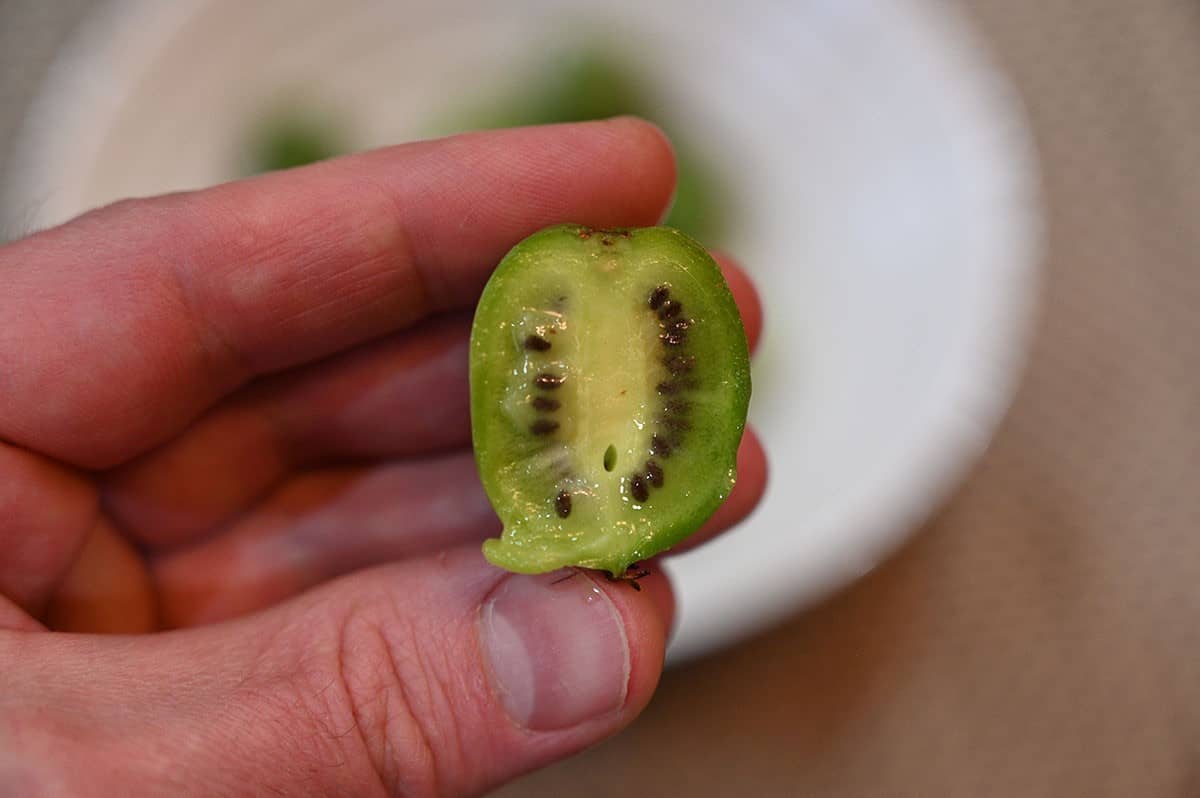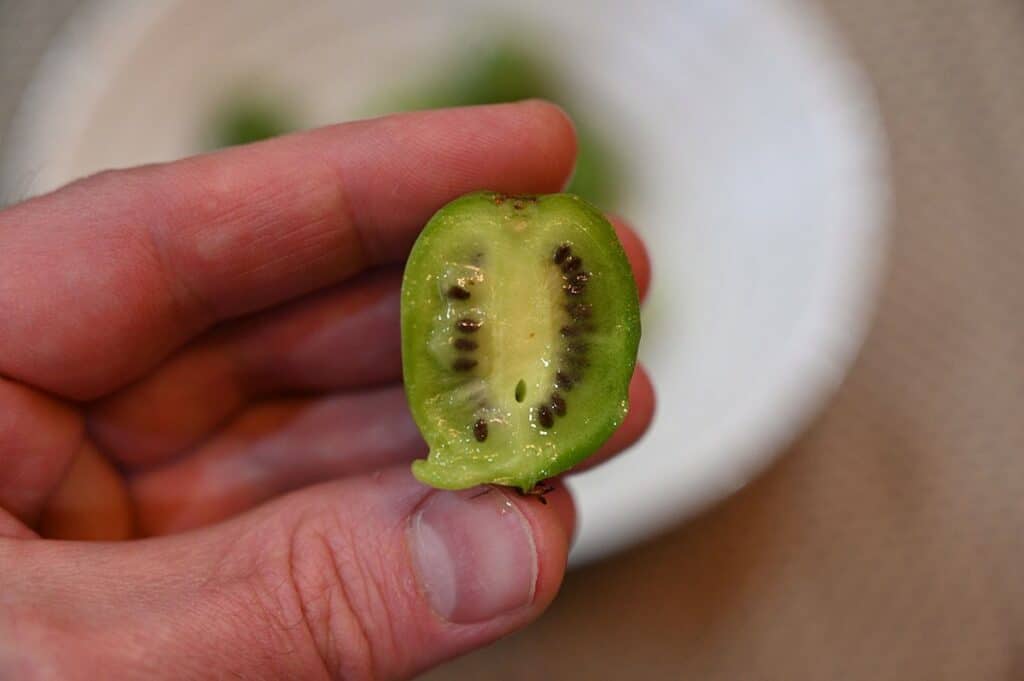 The taste is pretty similar to a large Kiwi but not totally the same. The softer kiwi berries are sweeter than the harder ones so you want to eat them when they're quite soft and squishy.
Kiwi berries have a bright, sweet and acidic flavor. I find them sweet with a bit of a sour aftertaste that leaves your mouth a bit dry and makes your lips pucker.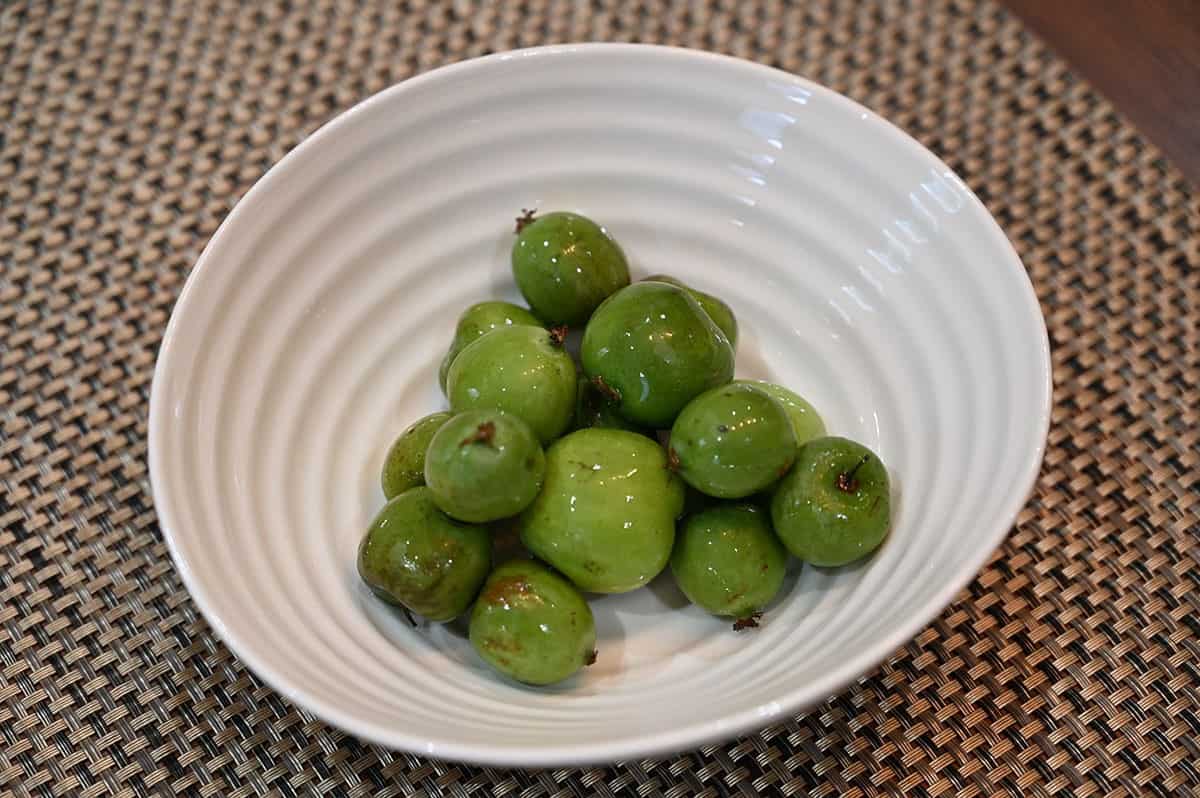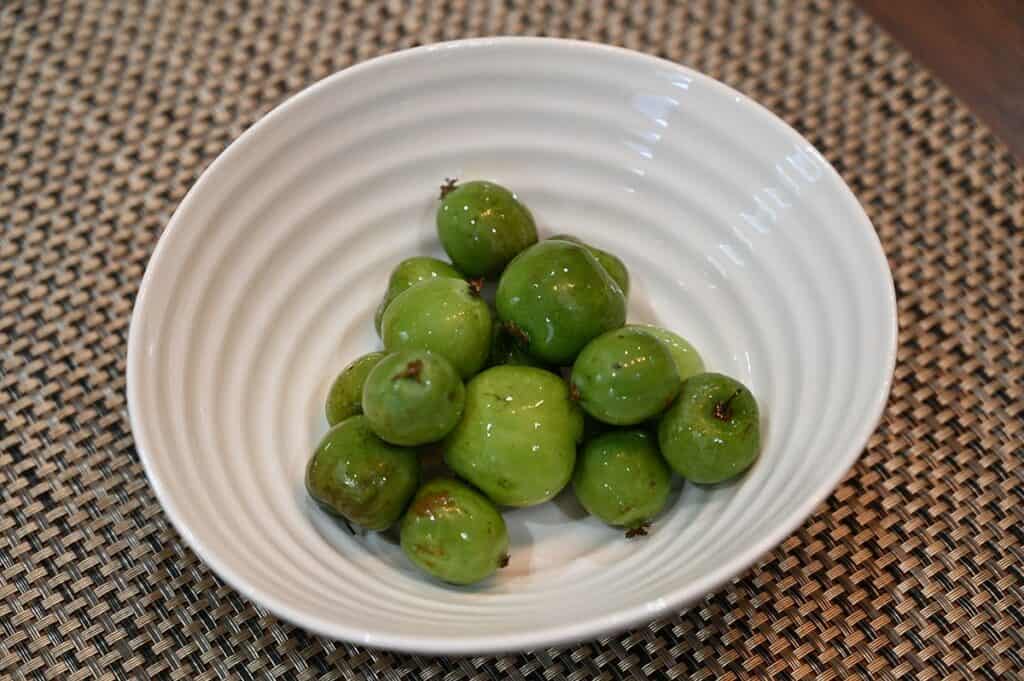 Cost
I paid $5.99 Canadian for the 454 gram package of kiwi berries. Usually exotic and unique fruit is really expensive at Costco so I was pleasantly surprised by this price! They were cheaper than the raspberries I bought.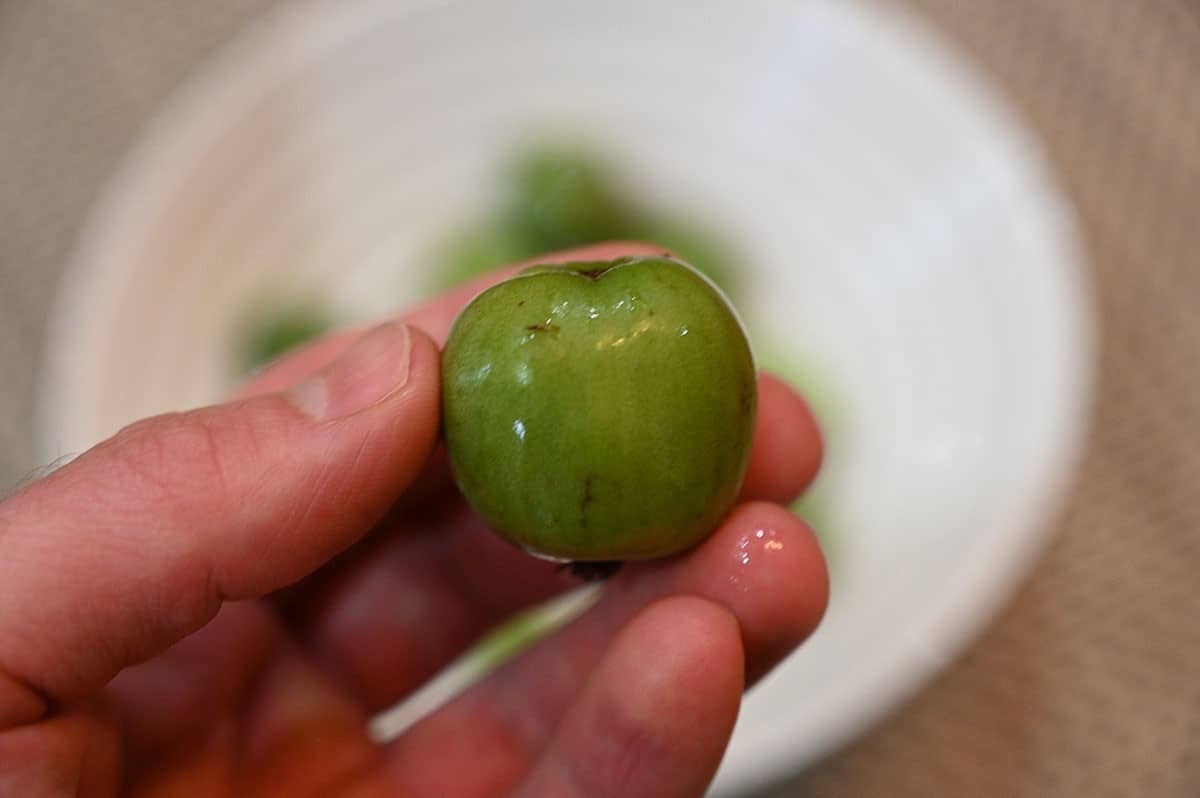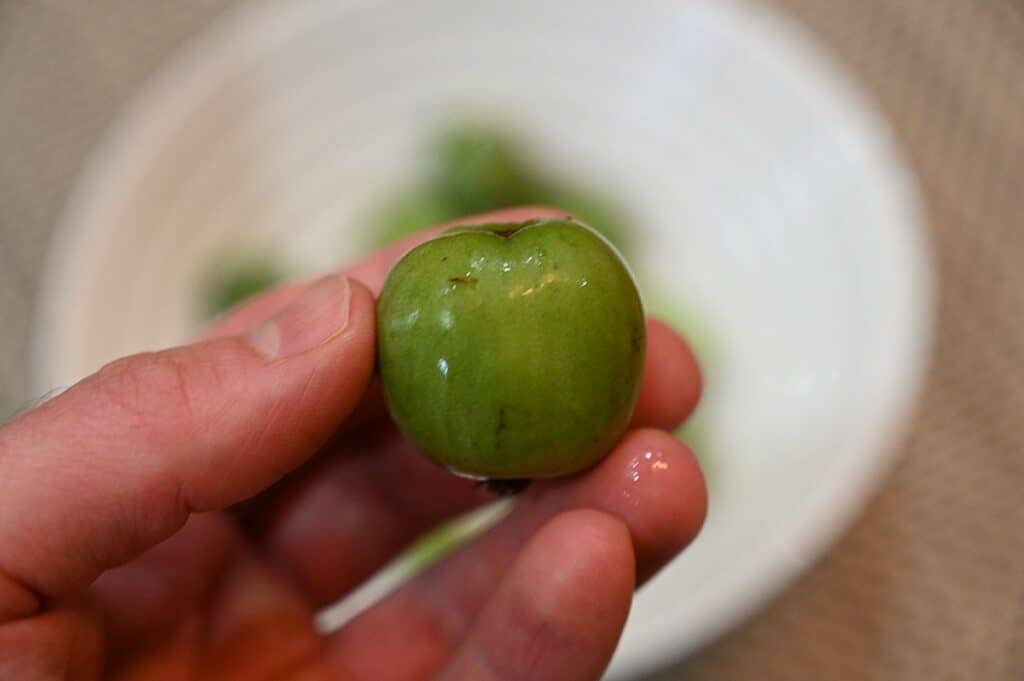 Convenience
If you fall in love with kiwi berries the sad news is that they're only available for a really short period of time, usually late September and early October. If you see these at Costco pick them up because they'll likely be gone by the time you go back.
e kiwi berries are from the cold produce room so I store them in your refrigerator. They last for about seven days in the fridge.
Kiwi berries can be added to a salad or you can use them in a fruit salad, you can top a cake with them or make tarts or just enjoy them alone. There's a lot of different ways you can use kiwi berries. I think they'd also make cute cocktail garnishes!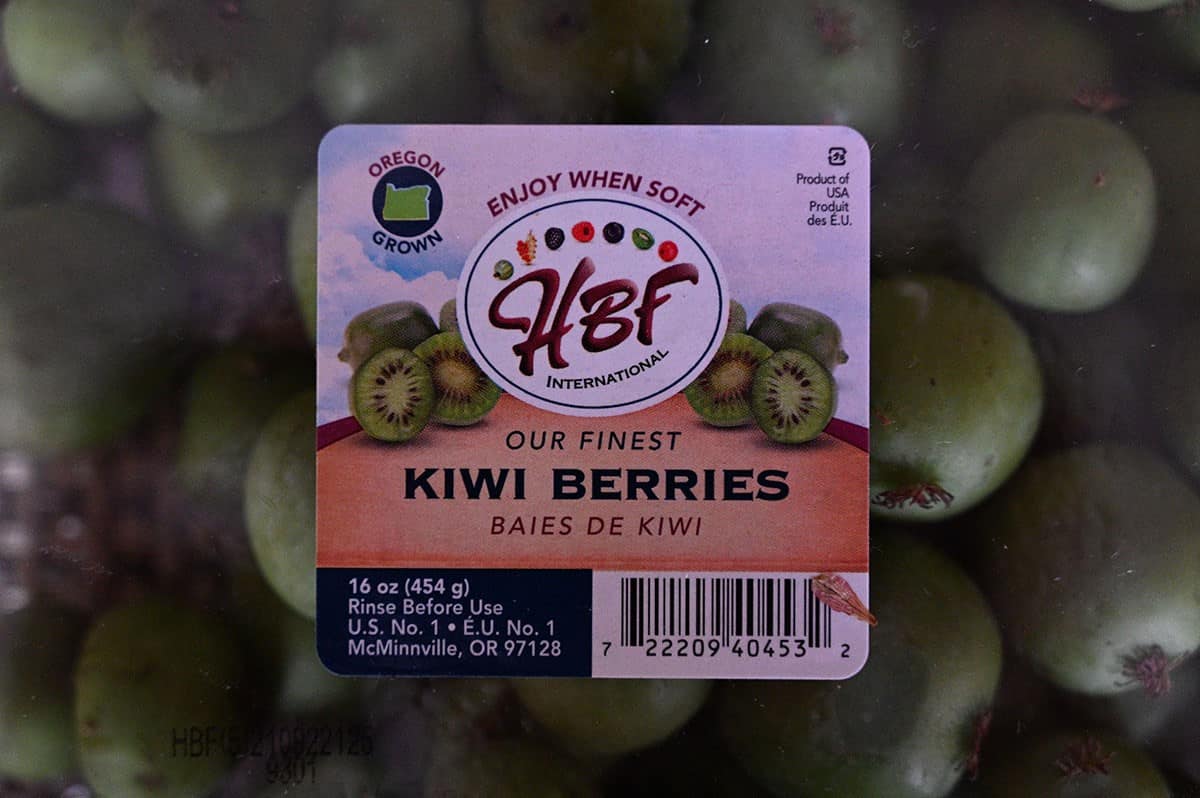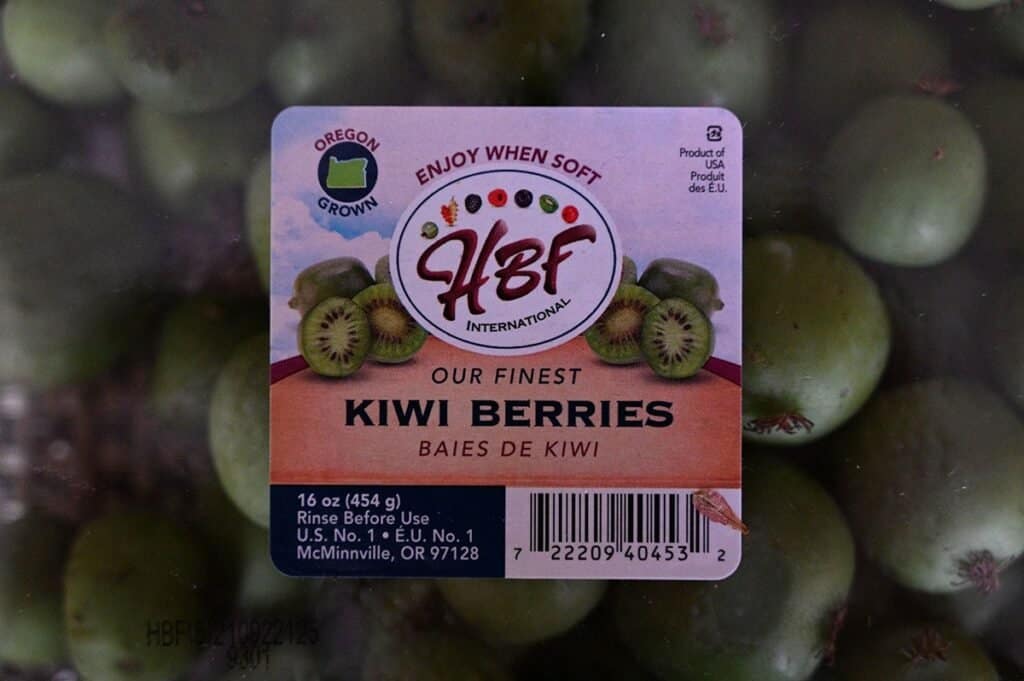 Nutrition
Calories
According to the HBF website a 170 gram serving of kiwi berries has 130 calories, one gram of fat, 30 grams of carbohydrates, eight grams of fibre, 13 grams of sugar and two grams of protein.
Health Benefits of Kiwi Berries
The kiwi berries are loaded with vitamin C, vitamin E and Magnesium, potassium and fibre.
Scoring
Taste: 9/10
Cost: 9/10
Convenience: 10/10
Nutrition: 10/10
Overall
Must buy!
The kiwi berries from Costco are unique and delicious and aren't around all year so pick them up while you can!
Have you tried kiwi berries? What did you think of them?
---
Please note that this review was not paid for or sponsored by any third party. This product was purchased by Costcuisine for the purpose of producing this review. The opinions in this review are strictly those of Costcuisine. Costcuisine is not affiliated with Costco or any of its suppliers. In the event that Costcuisine receives compensation for a post from the manufacturer of a product or some other third party, the arrangement will be clearly disclosed (including where the manufacturer of a product provides Costcuisine with a free sample of the product).