Quality boxed red wine at Costco.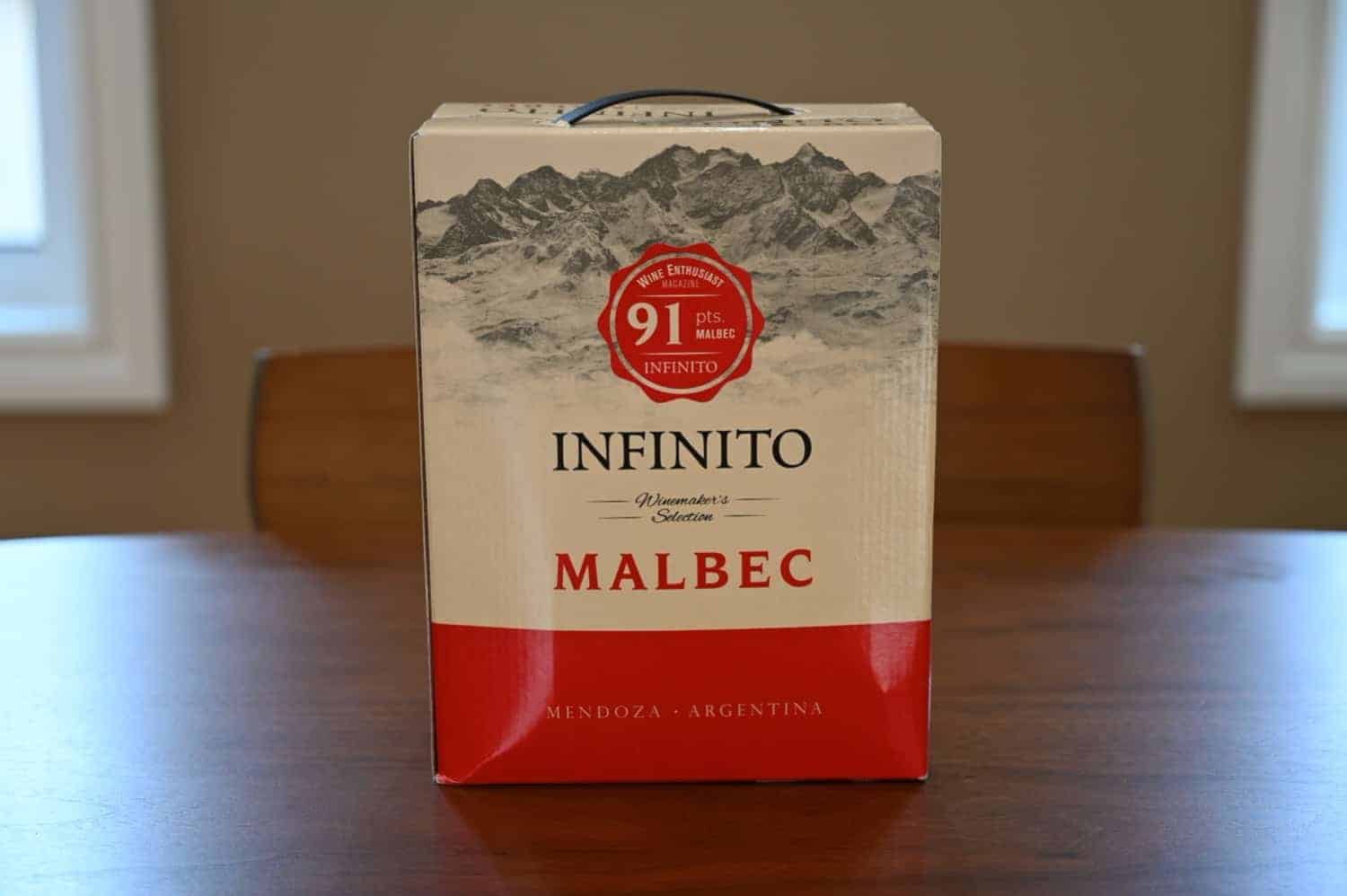 I love a glass of wine on the weekend and tend to drink more red in the winter and more white in the spring. I was offered a free sample of this Infinito Winemakers Selection that's carried at Costco to try and review. I've never actually had boxed wine always just bottled. I've previously reviewed the Costco Kirkland Signature 2018 Pinot Grigio and the Costco Kirkland Signature Marlborough Ti Point Sauvignon Blanc so you can check those out if you prefer white wine.
This three liter Infinito Malbec can be found in the Costco Canada liquor stores!
Taste
Malbec is probably my favorite type of red wine. This Malbec upon first sip is fruity and slightly sweet upon with notes of dark fruits and berries like blackberry, grapes and maybe dark cherry. The finish has a tiny bit of oak flavor which I enjoyed. It's a medium bodied red and is extremely smooth and very easy to drink.
The Infinito Winemakers Selection Malbec uses grapes from two areas in Mendoza, Argentina.
I think this would pair amazingly with a grilled steak or perhaps lamb.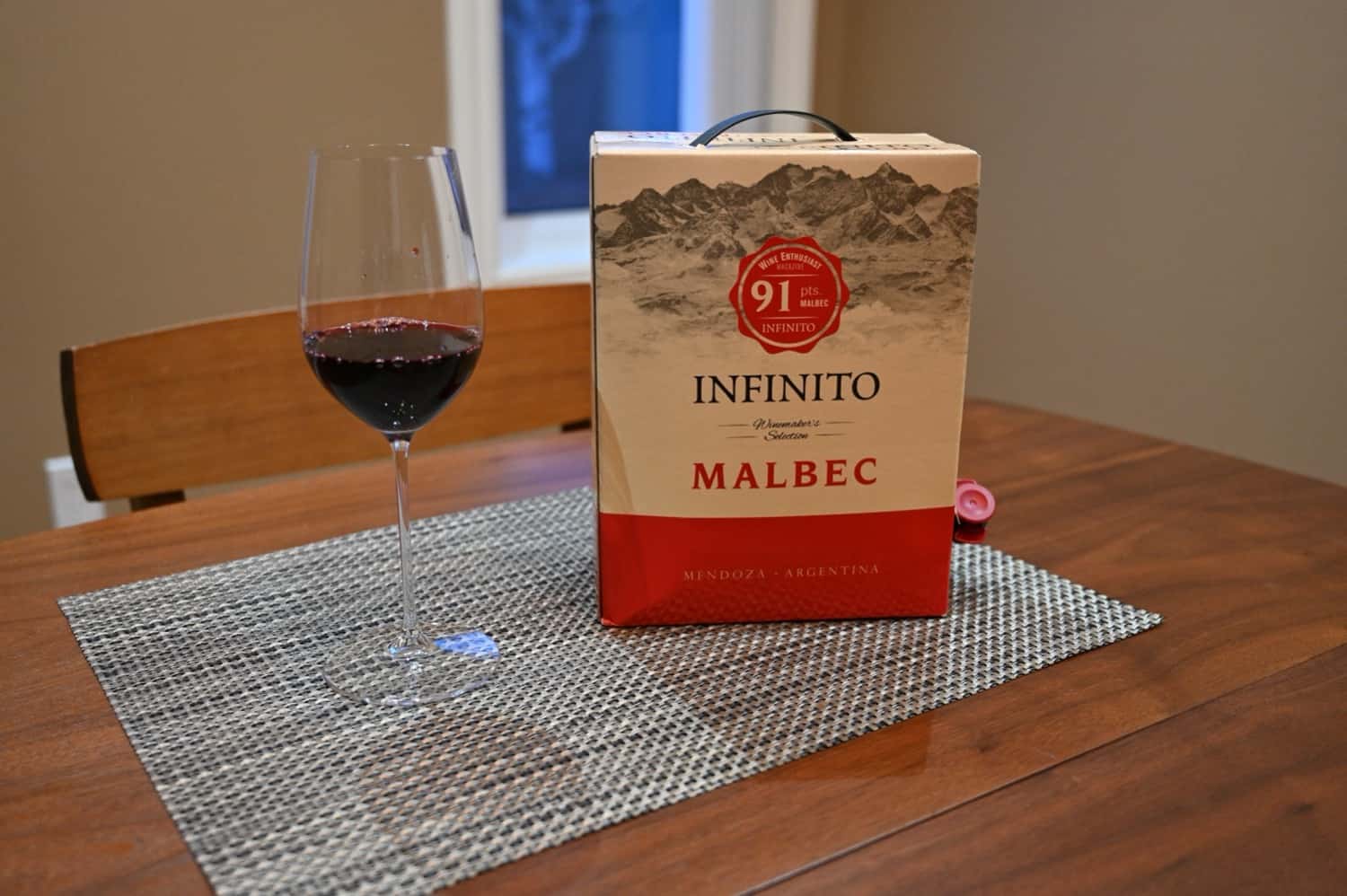 Cost
The three liter box of wine is equivalent to four bottles of wine and costs $33.79 Canadian at Costco which is a great deal! One 750 ml bottle of the Infinito Malbec retails for $12.99 and you're getting the equivalent of four 750ml bottles in the box. That means per 750 ml in the box you're only paying $8.45 Canadian.
Convenience
This is super easy and convenient to have sitting on your counter for whenever you want a glass of red! There's a tap-style wine dispenser that pours very easily. I also noticed it almost seems to aerate the red wine as it pours which is awesome.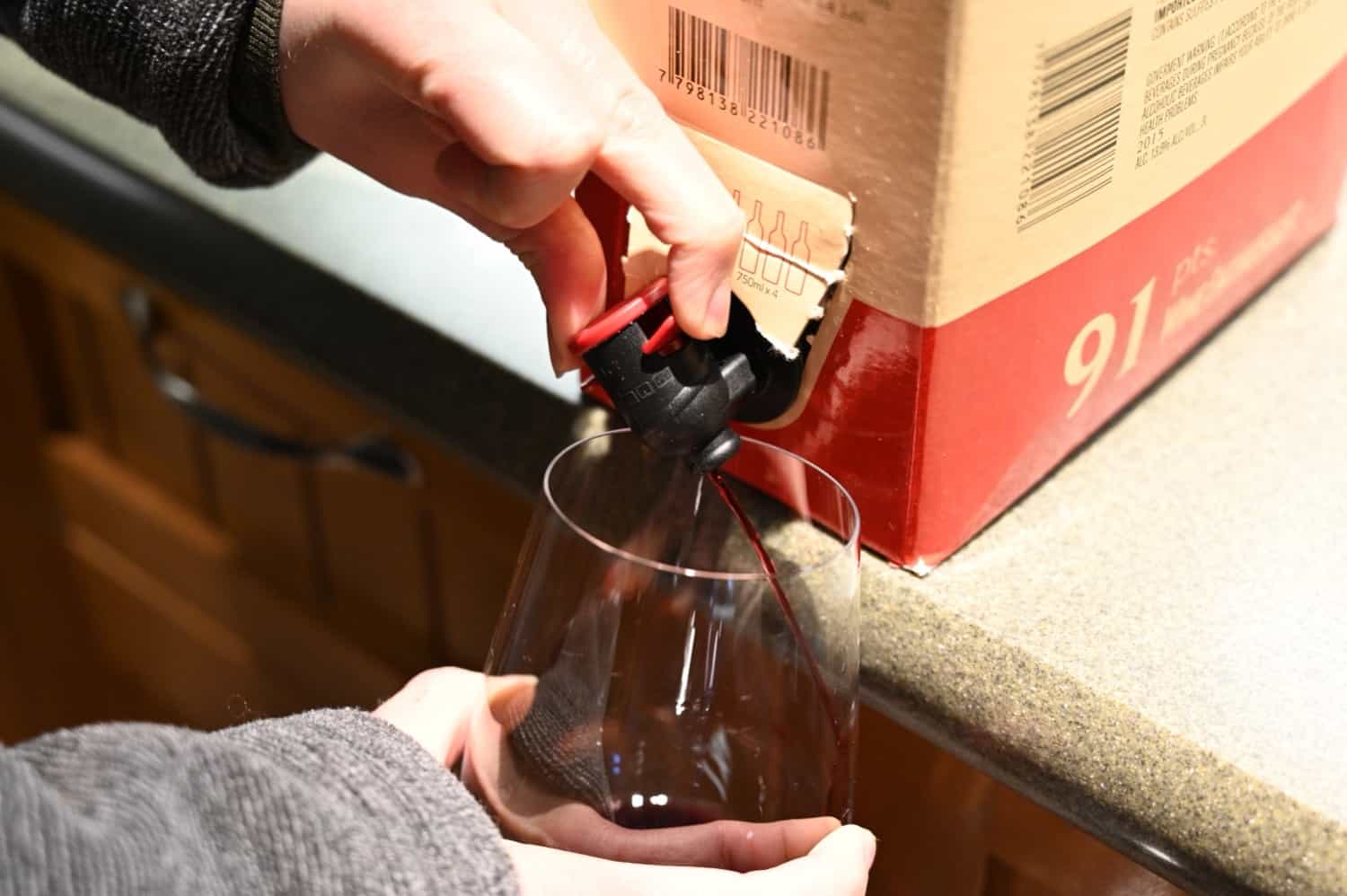 Nutrition
Red wine is known for it's health benefits such as keeping the heart healthy and lowering bad cholesterol.
Whether you believe red wine is healthy or not is totally up to you. This Infinito Malbec has 13.8% alcohol.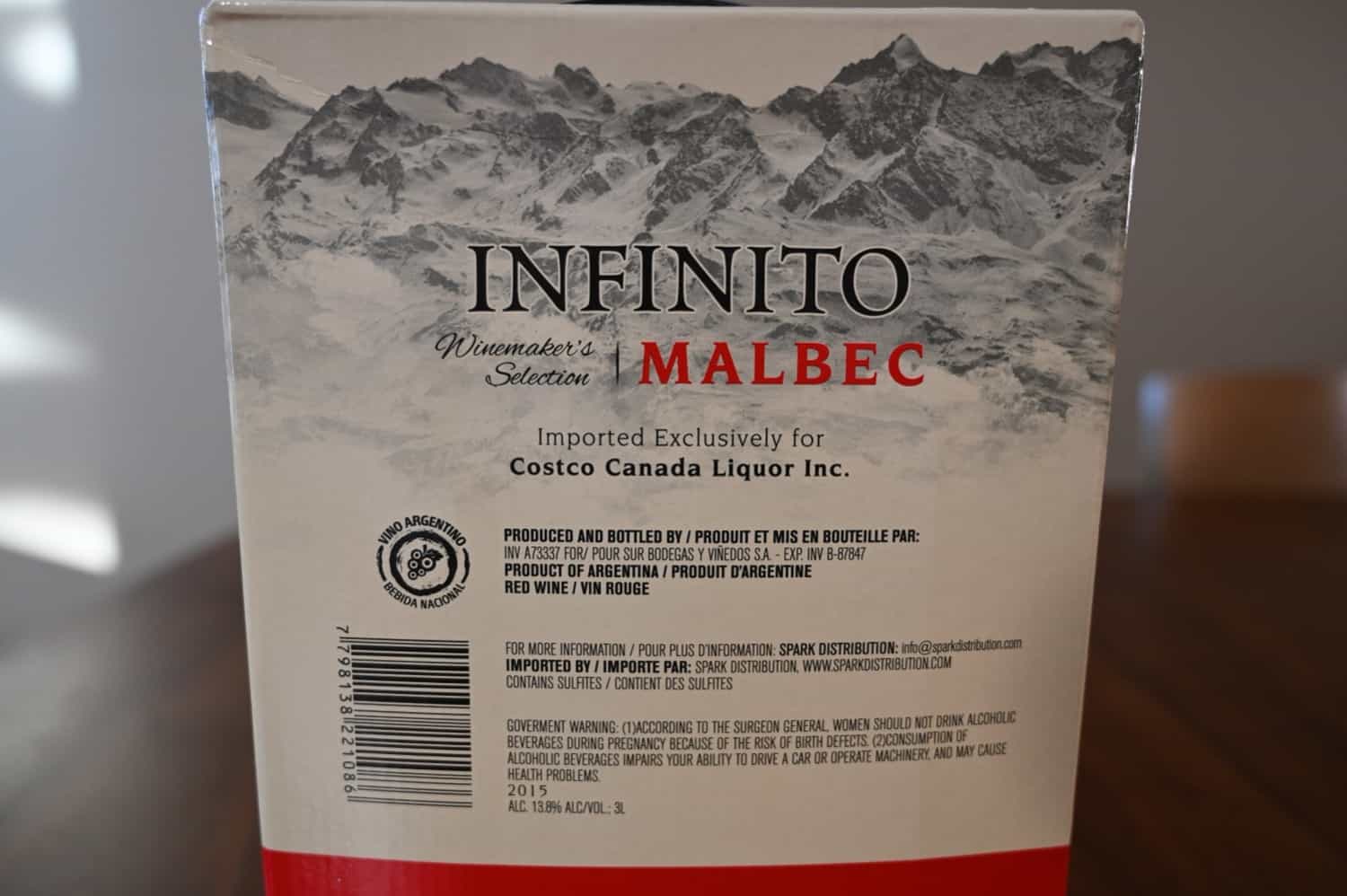 Scoring
Taste: 8/10
Cost: 10/10
Convenience: 10/10
Nutrition: Not applicable
Overall
Must buy if you enjoy lots of red wine!
Definitely an enjoyable Malbec that's really reasonably priced. This would be amazing for a dinner party, celebrate or for Christmas or Easter.
---
What's your favorite red wine to buy?
Please note that this review was not paid for or sponsored by any third party. However, Costcuisine was given a free sample of this product for the purpose of producing this review. The provision of the free sample was not contingent on Costcuisine providing a favorable review of the product and Costcuisine retained full editorial control of the contents of this review. The opinions in this review are strictly those of Costcuisine. Costcuisine is not affiliated with Costco or any of its suppliers.