UPDATE! The Irish Rover Dog Advent Calendar has been RECALLED! Please do not feed your dogs these treats and please get a refund from Costco!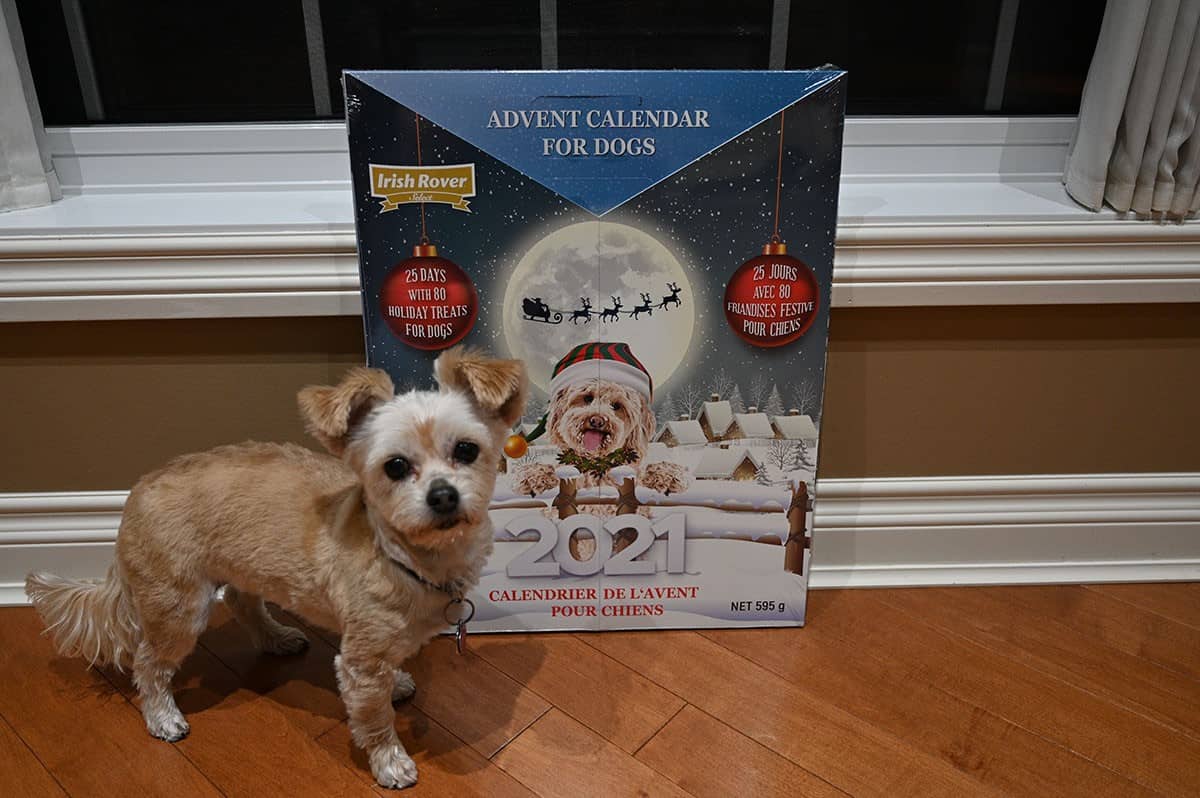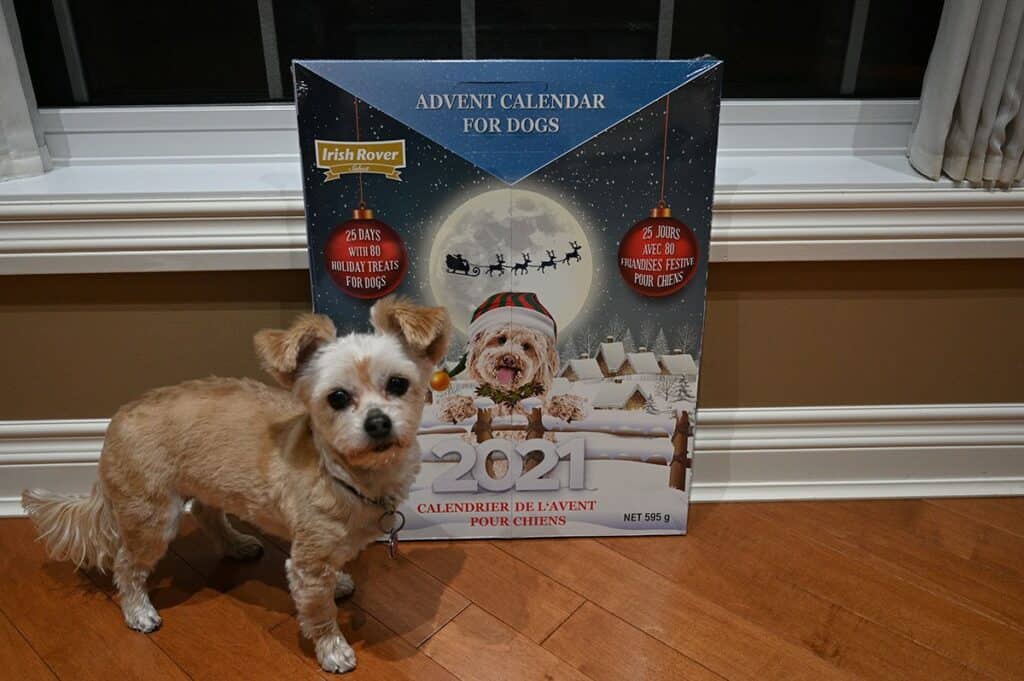 I reviewed the Irish Rover Dog Advent Calendar back when it first came out. It has now been recalled as of December 10, 2021. After doing some sleuthing, I have seen online that people had found tiny worm-looking bugs in their advent calendar treats. Please don't feed your dog these treats and please return your calendar to Costco for a refund.
Today I'm reviewing the Costco Irish Rover Dog Advent Calendar! I picked one up for our dog Mocha and new puppy Kiwi to share. My dog Mocha has previously done a guest review for the Costco Pedigree Dentastix.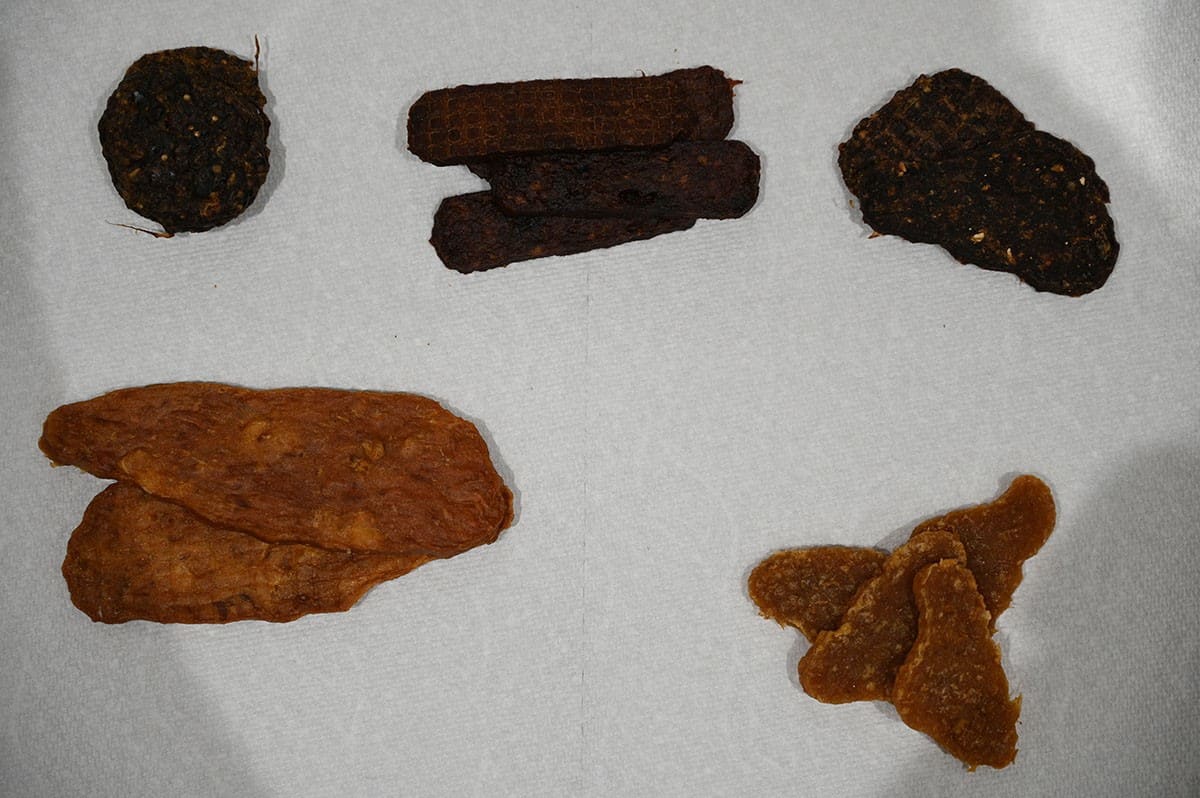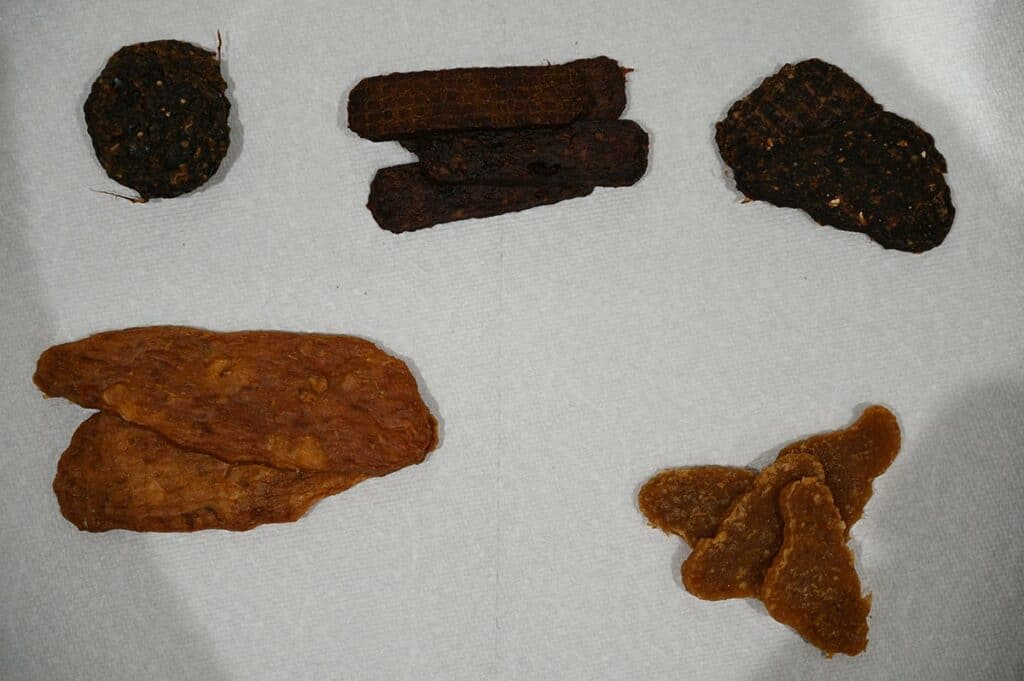 Location in Store
You can find the dog advent calendar either in the section with all the dog food, the front of the store right by the entrance or in the Christmas aisle. The item number is 2462182.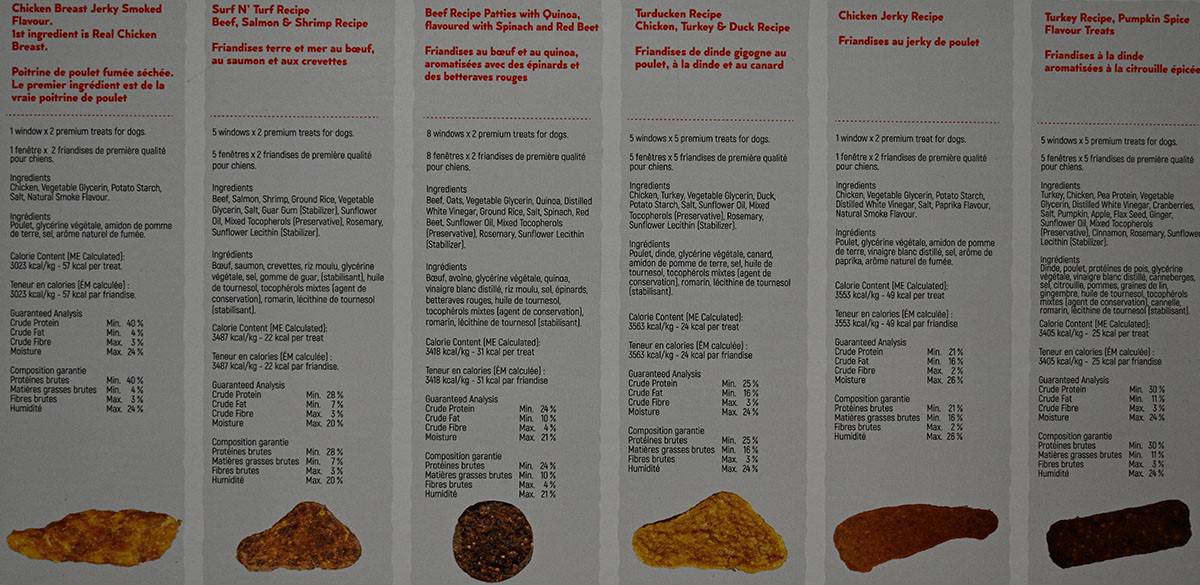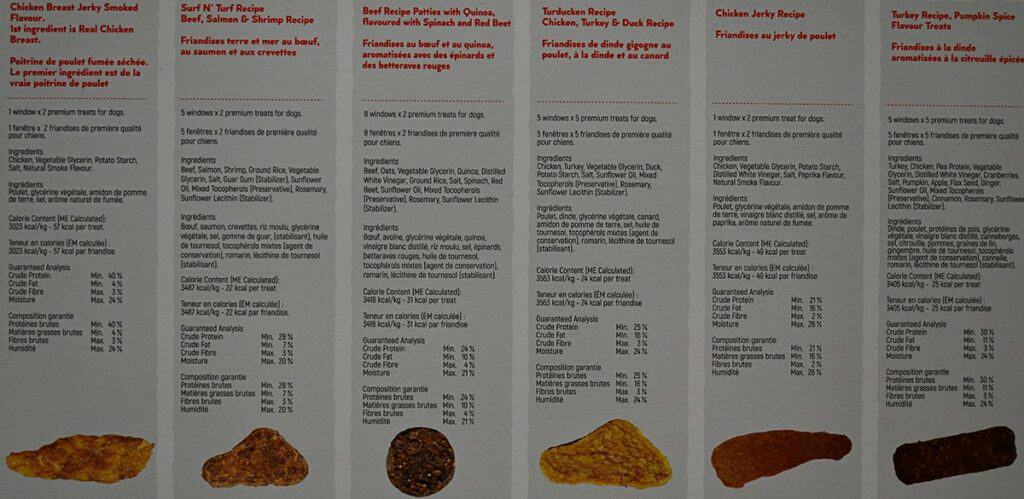 What's included in the Costco dog advent calendar?
You get 25 days of different dog treats for a total of 80 single dog treats! There's six different varieties of dog treats. There's no toys in the advent calendar for dogs, just treats.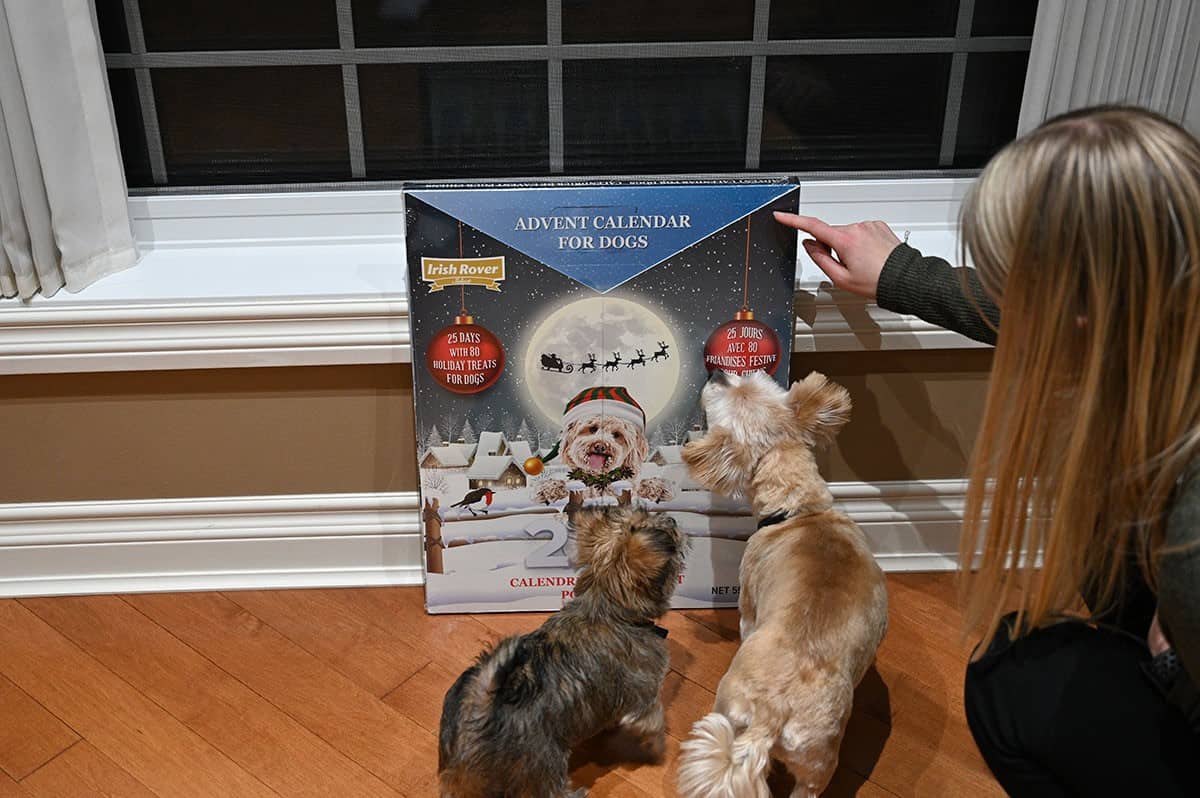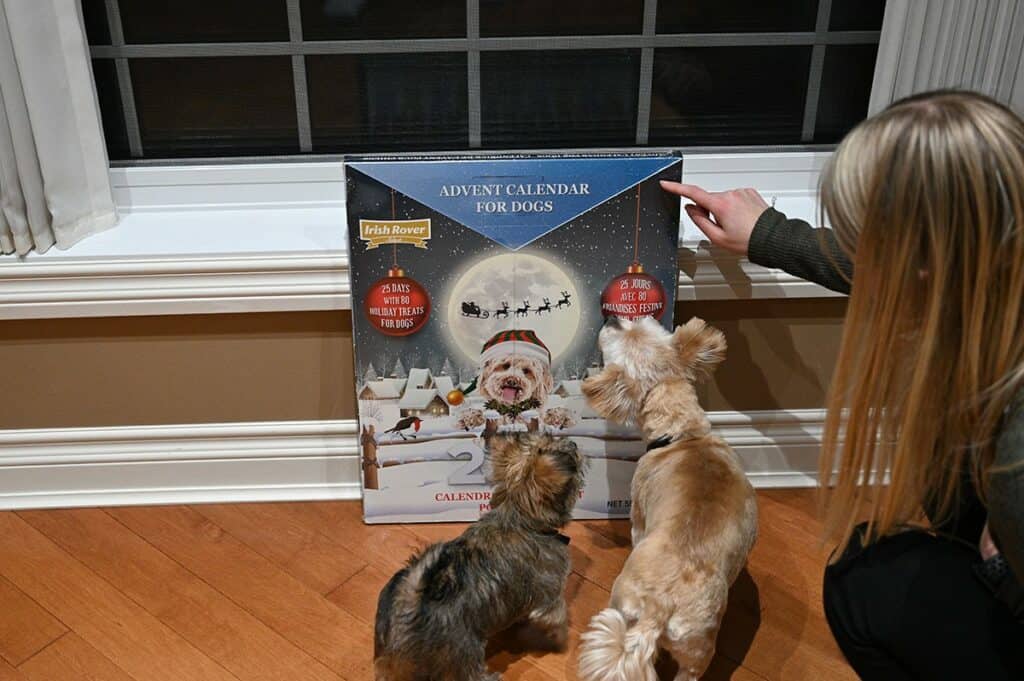 The different kinds of treats in the calendar include chicken breast jerky smoked flavour, surf n' turf recipe, beef recipe patties with quinoa, turducken recipe, chicken jerky recipe and turkey recipe pumpkin spice flavour treats. If you have small dogs like I do there's enough treats in the calendar to last a really long time.
How much does the dog advent calendar cost?
The dog advent calendar at Costco is $22.99 Canadian.


Are the ingredients in the Costco advent calendar safe and healthy for dogs?
The treats in the dog advent calendar don't have any artificial colors, preservatives, flavors, sugar, soy, corn or wheat. After doing a little research it appears all the ingredients listed are safe for dogs.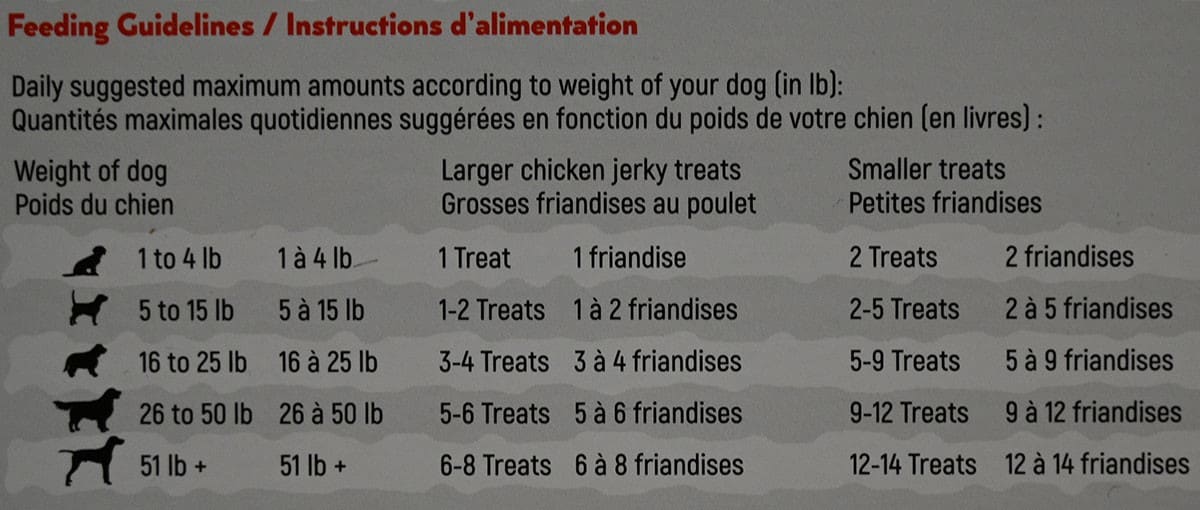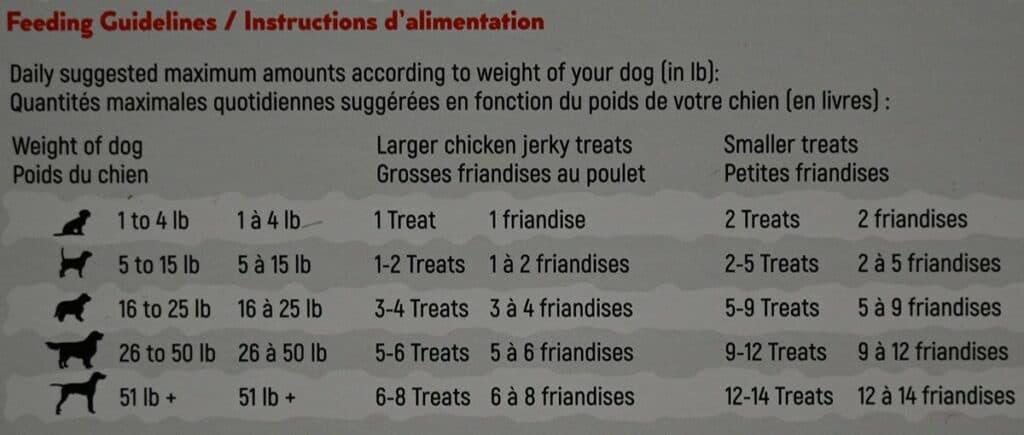 The calories and nutrition information is included for each treat. There's even a recommendation on how many treats to give your dog based on their size.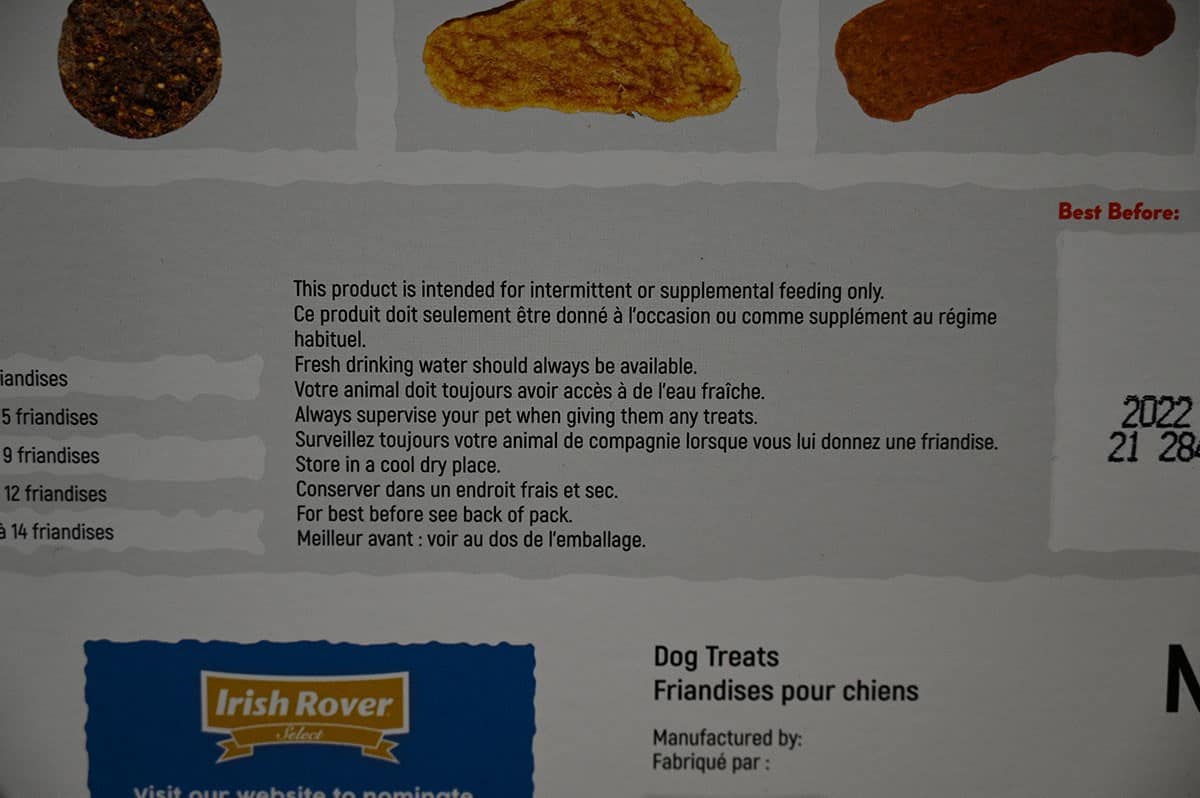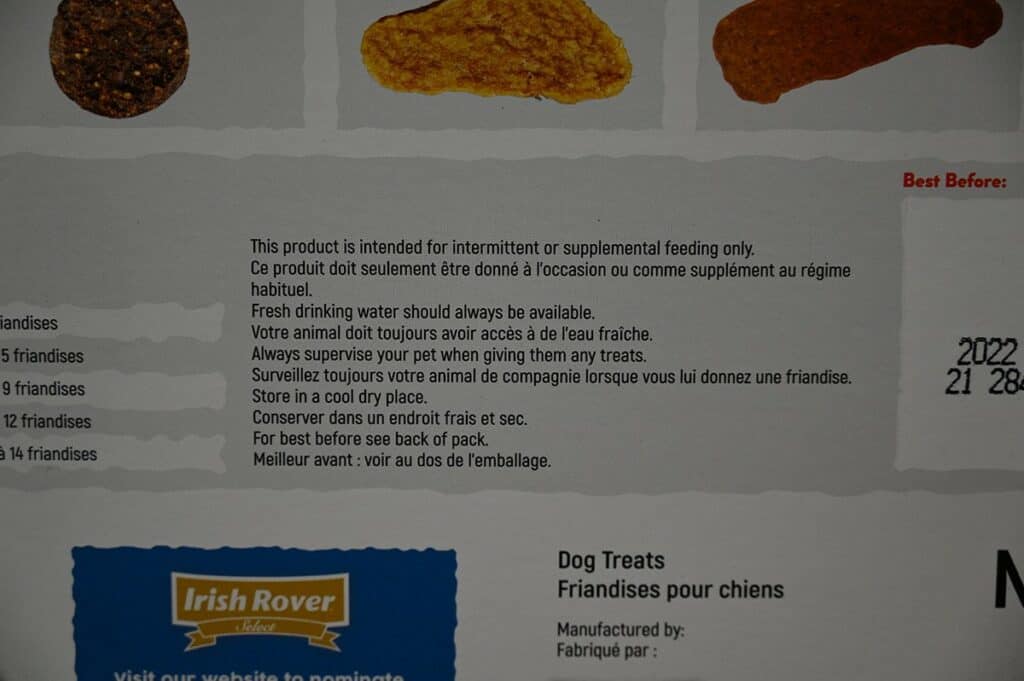 How long is the Costco dog advent calendar good for?
The best before date is about 14 months from the date we purchased the calendar. The box recommends storing the calendar in a cool-dry place.
Where is the Costco dog advent calendar made?
The treats are made in Ireland and packaged in the US. It does not say where in the ingredients are sourced but I trust Costco to make sure they were sourced from a safe place.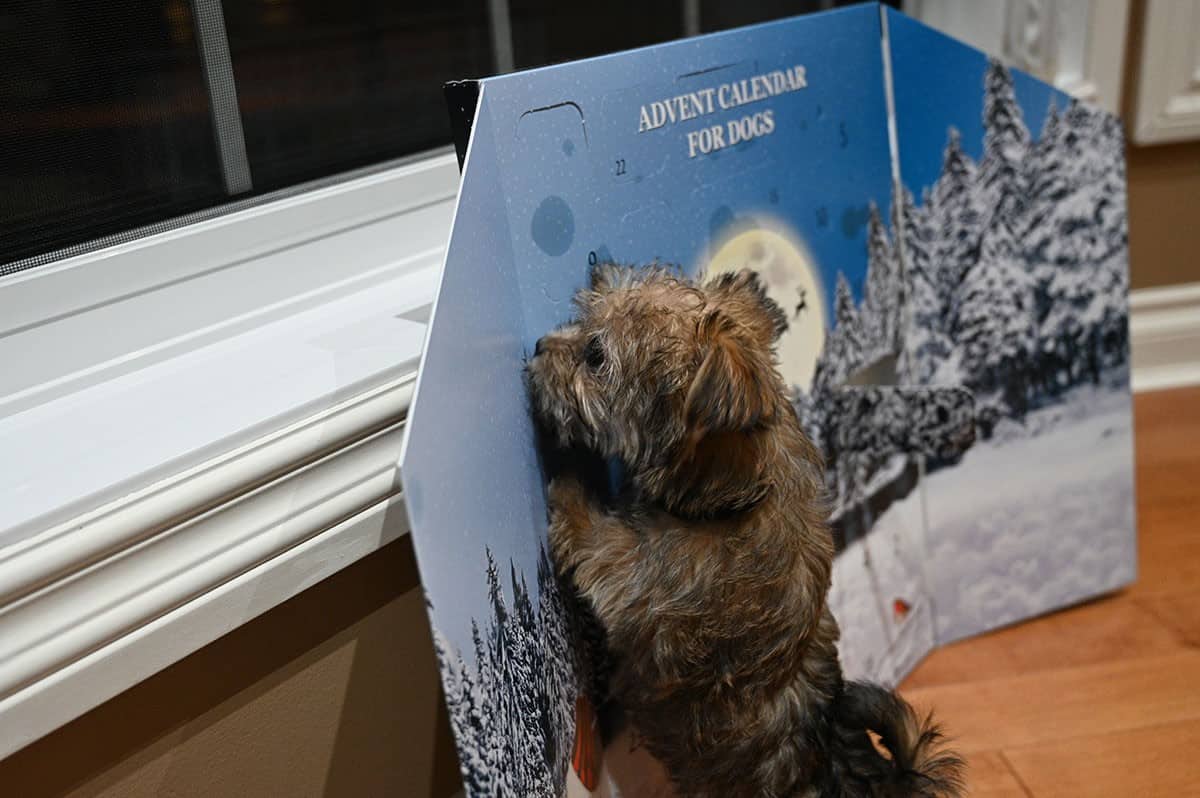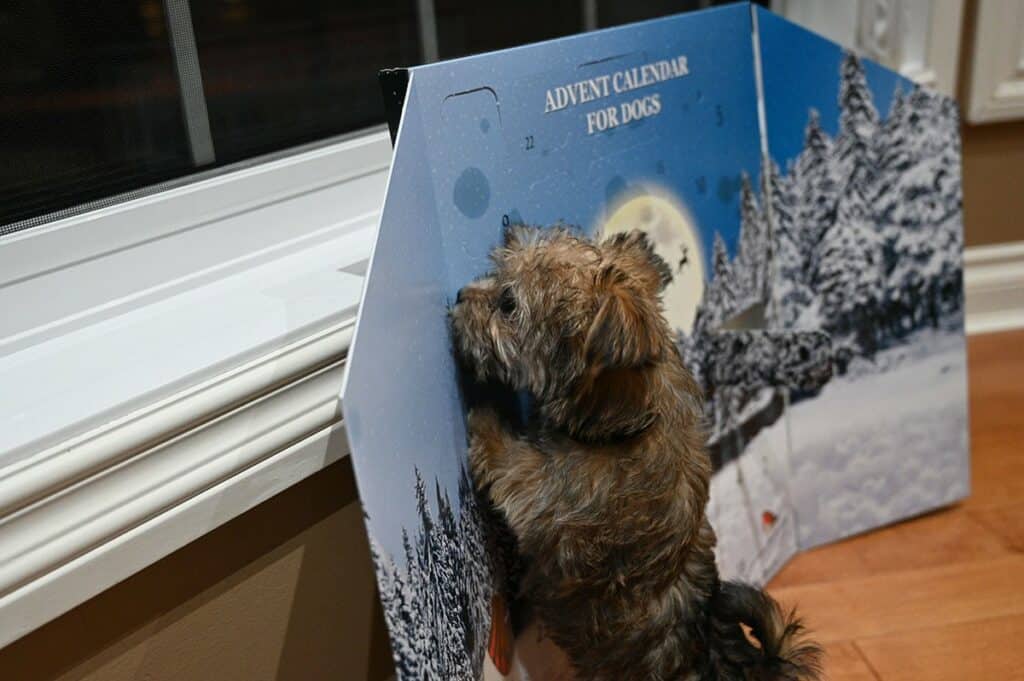 Do dogs like the Costco dog advent calendar?
Yes! Both Mocha and Kiwi enjoyed treats from the advent calendar. Kiwi got small little pieces as she's still a puppy. Mocha stole a few treats when we weren't paying attention while taking photos for this review. I also shared some with my parents dog Bailey and she also enjoyed them.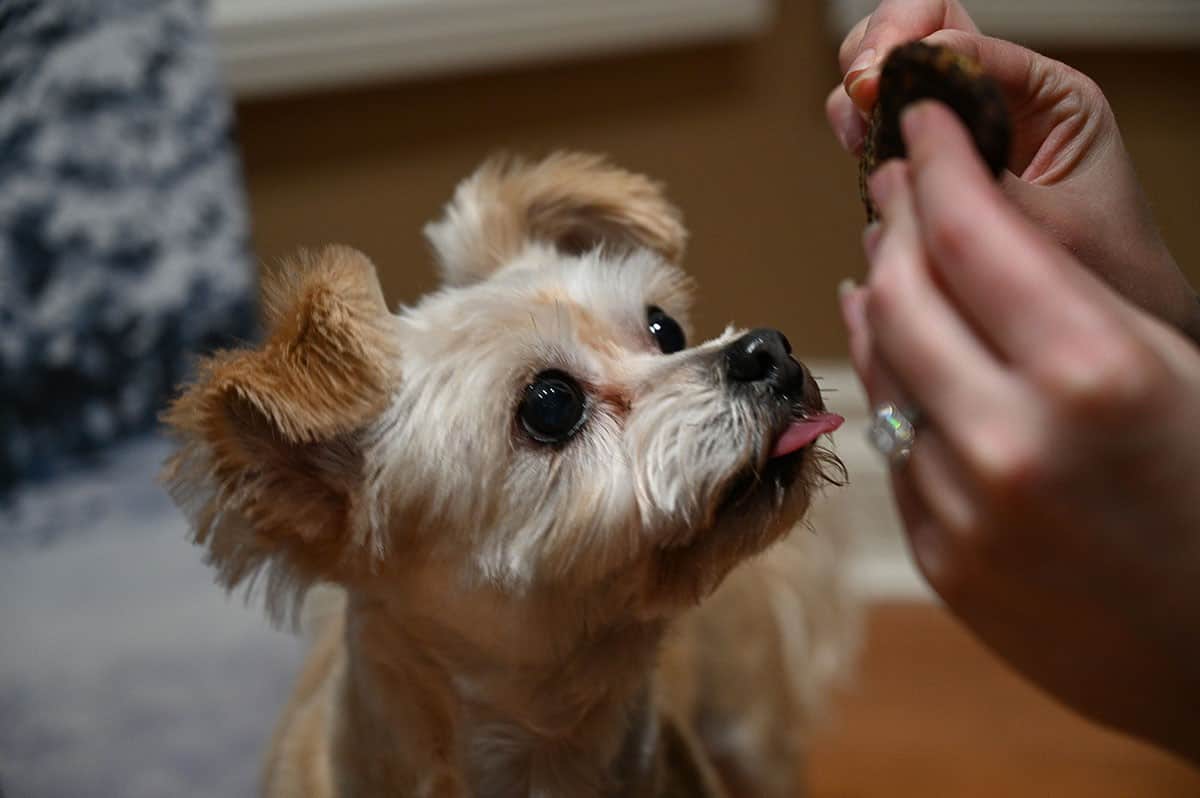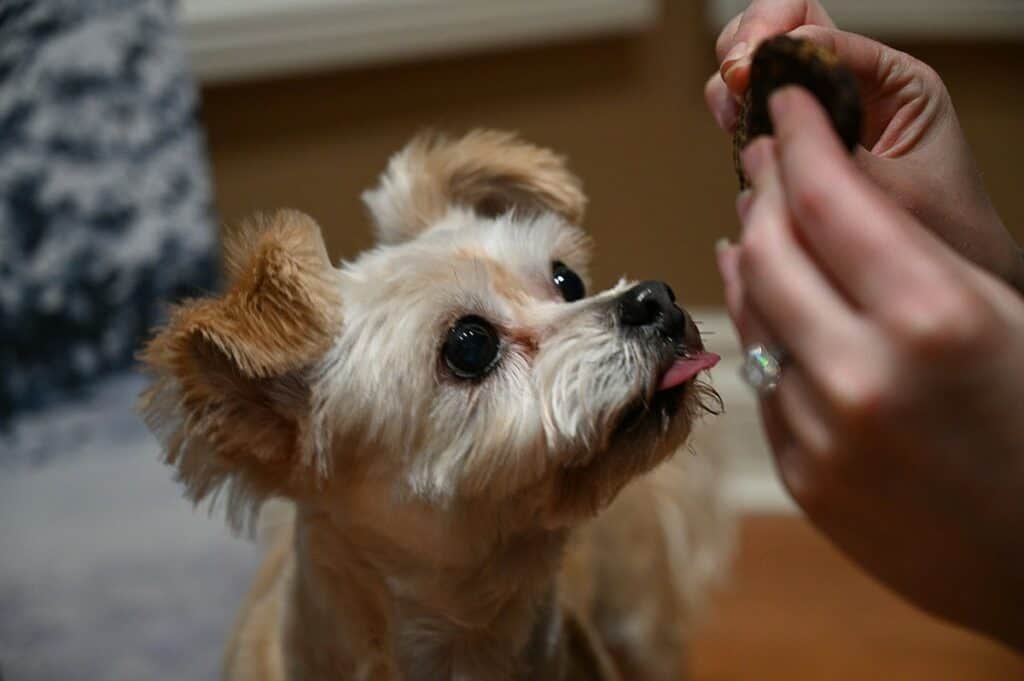 No matter the size of dog I think your furry family member will enjoy the dog advent calendar! I just recommend smaller pieces for smaller dogs.
Scoring
Overall
Give it a try!
If you like to spoil your dogs like I do and you think they can handle 80 treats, pick this up for Christmas 2021! They'll love you for it.
Would you buy this for your dog? Why or why not?
---
Please note that this review was not paid for or sponsored by any third party. This product was purchased by Costcuisine for the purpose of producing this review. The opinions in this review are strictly those of Costcuisine. Costcuisine did not personally try this product but her dogs did. Costcuisine is not affiliated with Costco or any of its suppliers. In the event that Costcuisine receives compensation for a post from the manufacturer of a product or some other third party, the arrangement will be clearly disclosed (including where the manufacturer of a product provides Costcuisine with a free sample of the product).