As good as any restaurant salad I've had!
Please note that this review was not paid for or sponsored by any third party. I purchased this product with my own money and the opinions in this review are strictly my own. I am not affiliated with Costco or any of its suppliers. I am just a fan of the company. I write these reviews to help my fellow shoppers.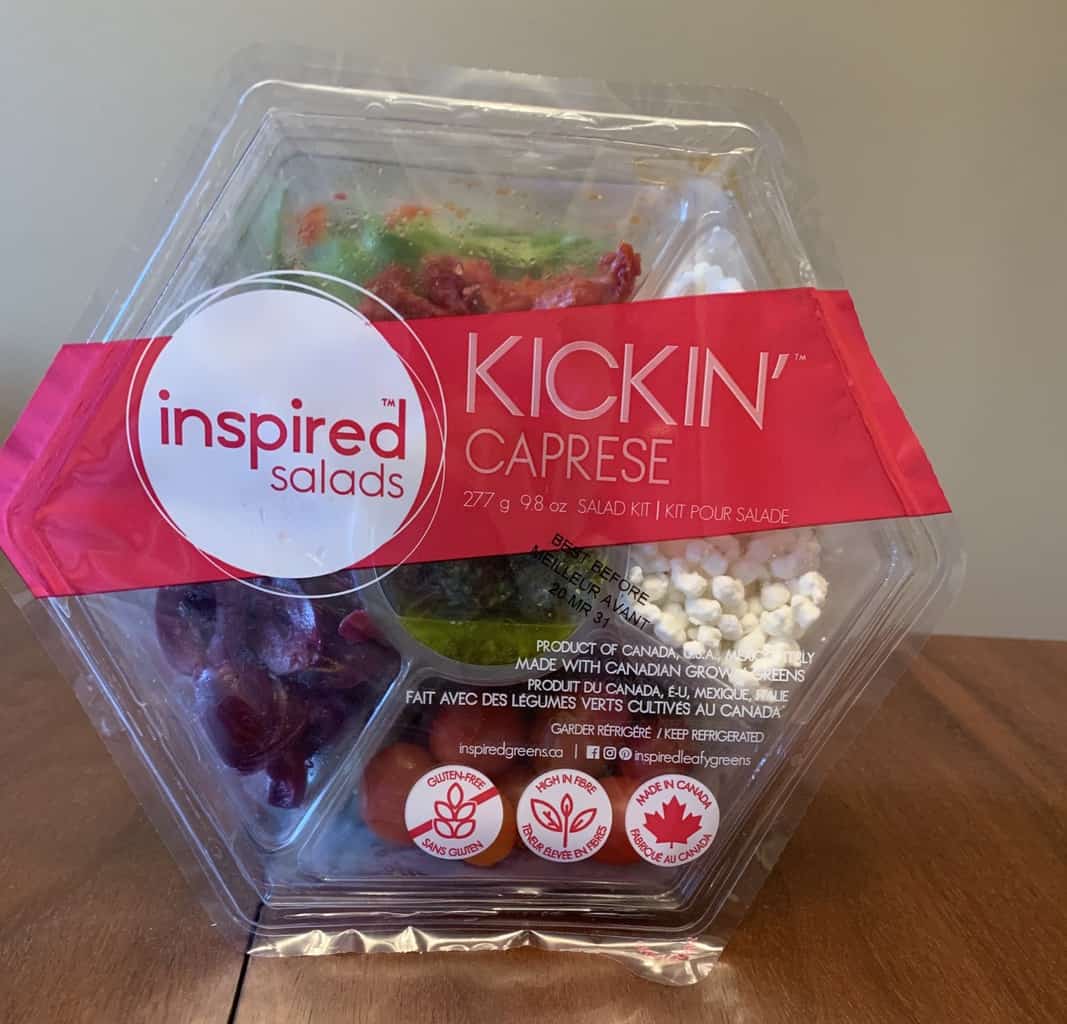 To see my favorite Costco salads to buy click here! Last time we were at Costco we decided to try the Inspired Salads Kickin' Caprese Salad to go with the steak we were having! I haven't bought this salad in the past due to the cost but it was on sale so I decided to pick it up to review on here.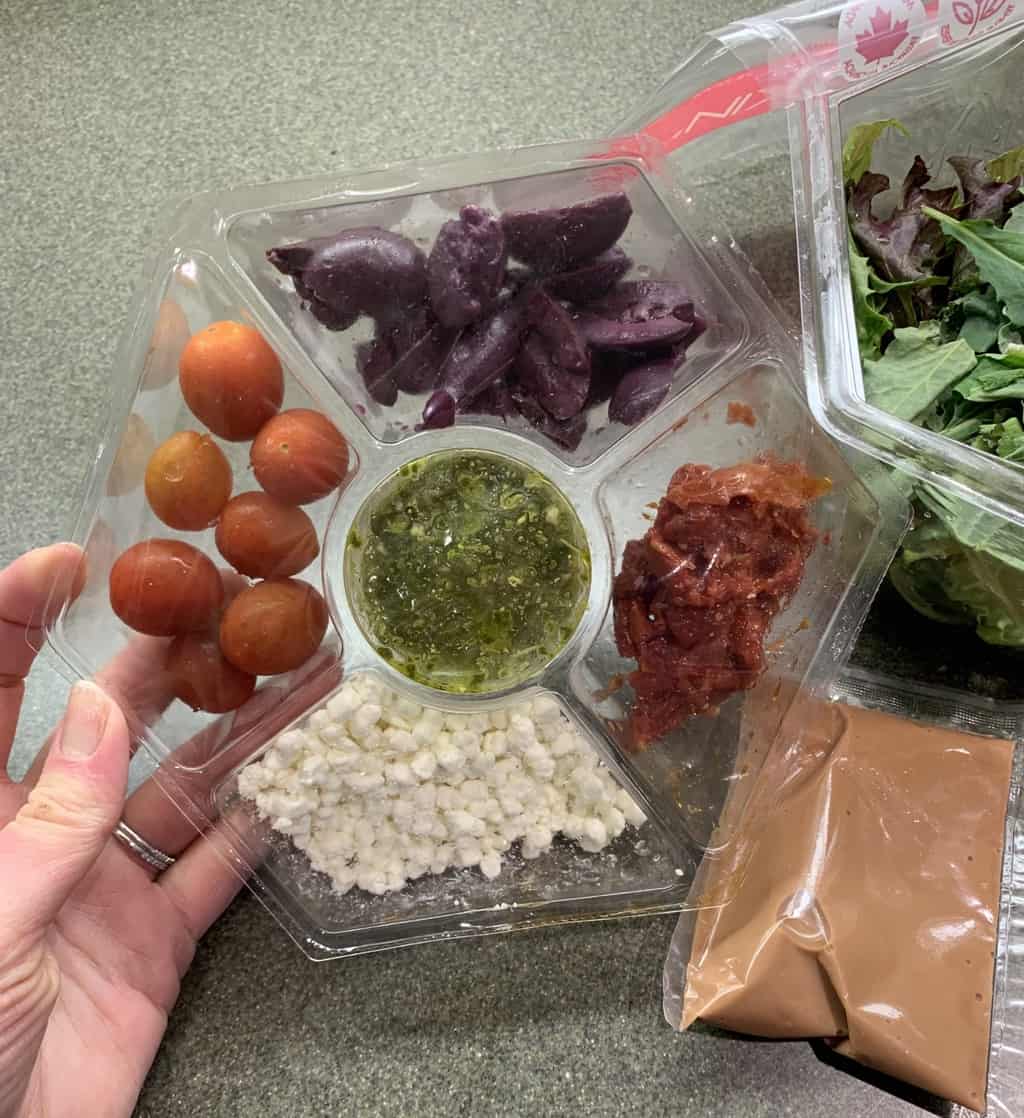 Taste
I loved the taste of this salad! It's as good as any caprese salad I've ordered at a restaurant. The Costco Inspired Salad Kickin' Caprese Salad from Costco isn't lacking in the ingredients department. There's grape tomatoes, leaf lettuce, goat cheese, roasted tomatoes, basil and sunflower pesto, kale and kalamata olives. That's a ton of stuff and there's also a balsamic vingarette that comes with the salad. To be honest I feel like all the ingredients add enough flavor so only used a teeny tiny bit of the vinaigrette so I could say that it's yummy! Both my husband and I don't like olives and wouldn't normally eat them but we actually really enjoyed the olives in this salad. The ingredients combine well together and the pesto packs a lot of flavor into the salad.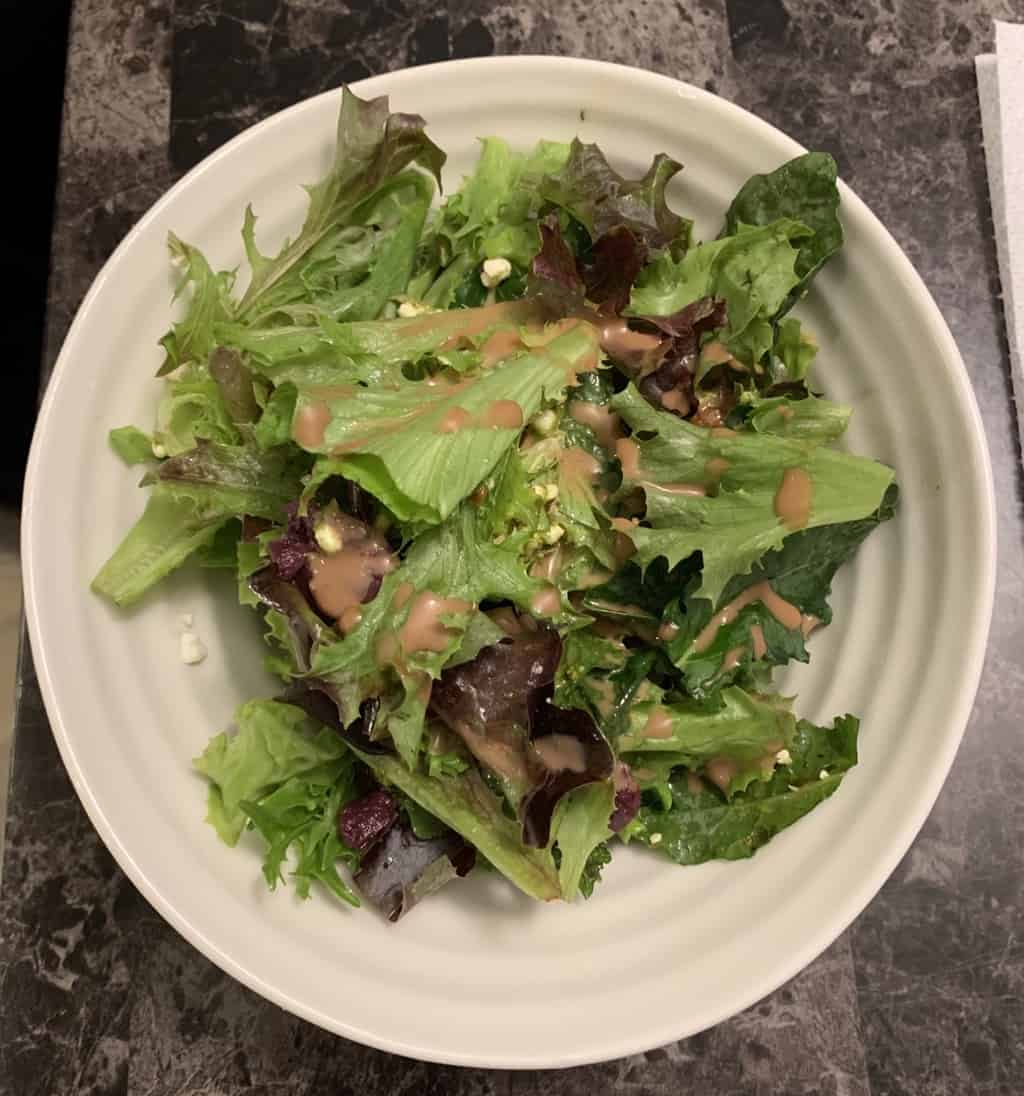 Cost
So the regular price of the Costco Inspired Salads Kickin' Caprese Salad is $7.49 Canadian, I bought this because it was on sale and paid $5.49. I would definitely buy it for $5.49 again but $7.49 is pretty expensive. One kit fed two adults (in our house).
Convenience
All you have to do is flip the top of the salad over the greens, shake it up and you've got yourself a nice fancy salad! The best before date is only a few days from the purchase date and the salad needs to be kept refrigerated.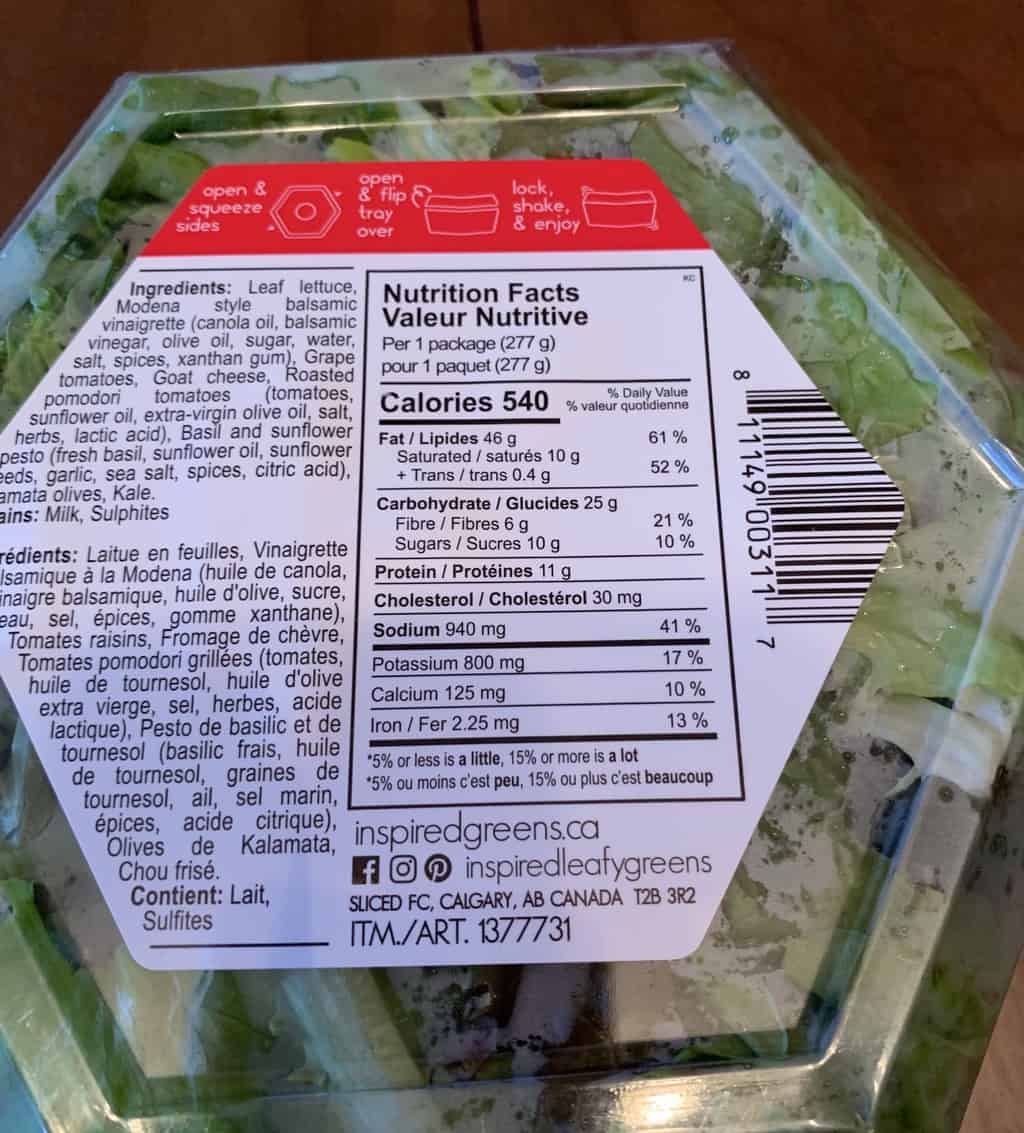 Nutrition
Okay so this isn't really healthy at all despite it being a salad. The whole package is 540 calories, 46 grams of fat (pretty much the same as a beef burger), 25 grams of carbohydrates, six grams of fibre, 10 grams of sugar, 11 grams of protein and 940 mg of sodium. So basically it's high in calories, fat, sugar, sodium, even carbs. Although it's pretty unhealthy it was actually quite delicious so worth the calories in my opinion.
Both my husband and I agreed we'd buy this again on sale. It's not at all really healthy but it sure is as good as any restaurant salad I've had!
Taste: 9/10
Cost: 5/10
Convenience: 10/10
Nutrition: 3/10
Favorite salad to buy from Costco?