Two in one review for staples I think you need in your home!
Please note that this review was not paid for or sponsored by any third party. The opinions in this review are strictly my own. I am not affiliated with Costco or any of its suppliers. I am just a fan of the company. I write these honest reviews to help my fellow shoppers.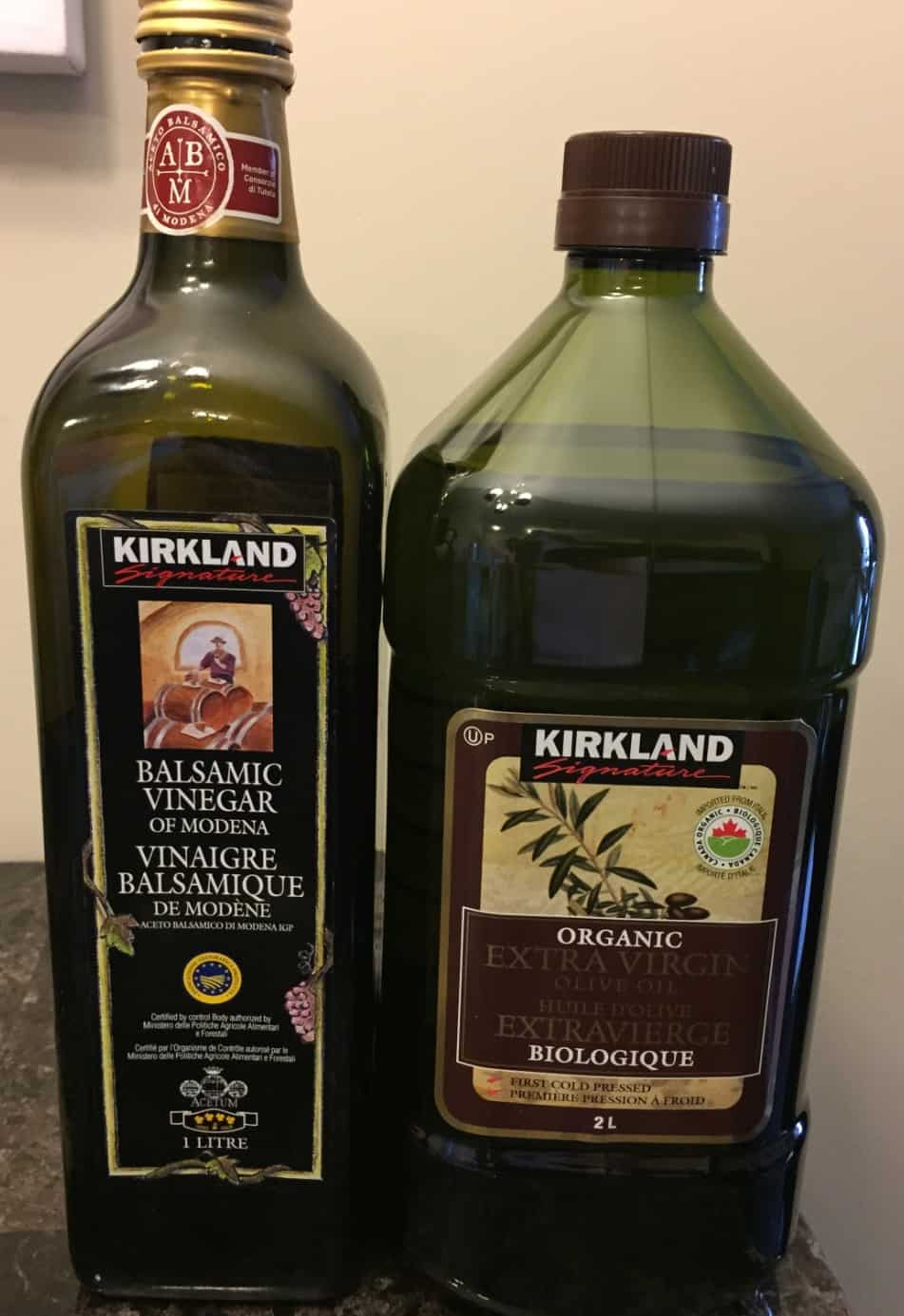 I was initially hesitant to post this review because I thought "well that seems really boring for the readers, to read about oil and vinegar". I have a special recipe coming up this week on Friday that uses both these products. Also the goal of my blog is to have an archive of all different kinds of products offered from Costco and these are two items that are reasonably priced, very high quality and I repurchase them time and time again. I also think they're a staple that everyone should have in their home. These two products have health benefits AND make food delicious.
Balsamic vinegar has antioxidants that prevent against cancer, increase blood circulation, lower blood pressure, improve cholesterol and it also makes a great condiment choice for individuals with diabetes as it does not increase blood sugar levels after being consumed. Have you ever tried balsamic roasted brussel sprouts or carrots in the oven? They make a delicious, healthy, low calorie side.
Extra Virgin Olive Oil is full of monounsaturated fat known to prevent strokes, lower cholesterol, prevent heart disease, decrease inflammation and prevent cancer. We all need fat in our diets to stay healthy so this is an awesome choice to cook with or use to make your own salad dressings or marinades.
Costco carries both the extra virgin olive oil and balsamic vinegar and the reason why I am sharing it with you is because it is cheaper than competitors, high quality and it lasts. When Sean first put this massive 2L bottle of olive oil and 1L bottle of balsamic vinegar in our cart a few years ago I was like "no way we will never use that and it will go bad". I will tell you, you will use it and it will not go bad. We store both of these in a cupboard in our always hot apartment and it never has tasted off even though it can take over a year for us to use them up. Kirkland balsamic is aged for a long period of time which usually means it will cost a lot, but not at Costco. Also the olive oil comes from Italy and is cold pressed so it is a high quality olive oil. FYI last I checked, the bottle of balsamic vinegar is $14.99 and the bottle of olive oil is $18.99 CAD. I have repurchased these multiple times and think they're a great item that every home can use.
Nutrition: 9/10
Taste: 10/10
Convenience: 4/10 (you can make an easy oil and balsamic salad dressing, otherwise you usually have to be cooking something)
Cost: 9/10 (it may seem slightly expensive at the time when you're buying $300 worth of other products but it is so worth it)
I use both these products in numerous ways for example:
Olive oil I use to make chicken parmesan, roasted baby potatoes in the oven, crostini, stir fry, salad dressings.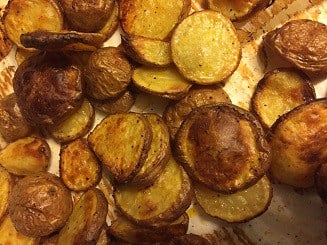 Balsamic Vinegar I use to make roasted brussel sprouts and other vegetables, balsamic glaze (goes well on everything), salad dressings.
Post your recipes that you use balsamic vinegar and olive oil in! Do you like the taste of balsamic vinegar?