Mmmm bread! Need I say more?
Please note that this review was not paid for or sponsored by any third party. I purchased this product with my own money and the opinions in this review are strictly my own. I am not affiliated with Costco or any of its suppliers. I am just a fan of the company. I write these reviews to help my fellow shoppers.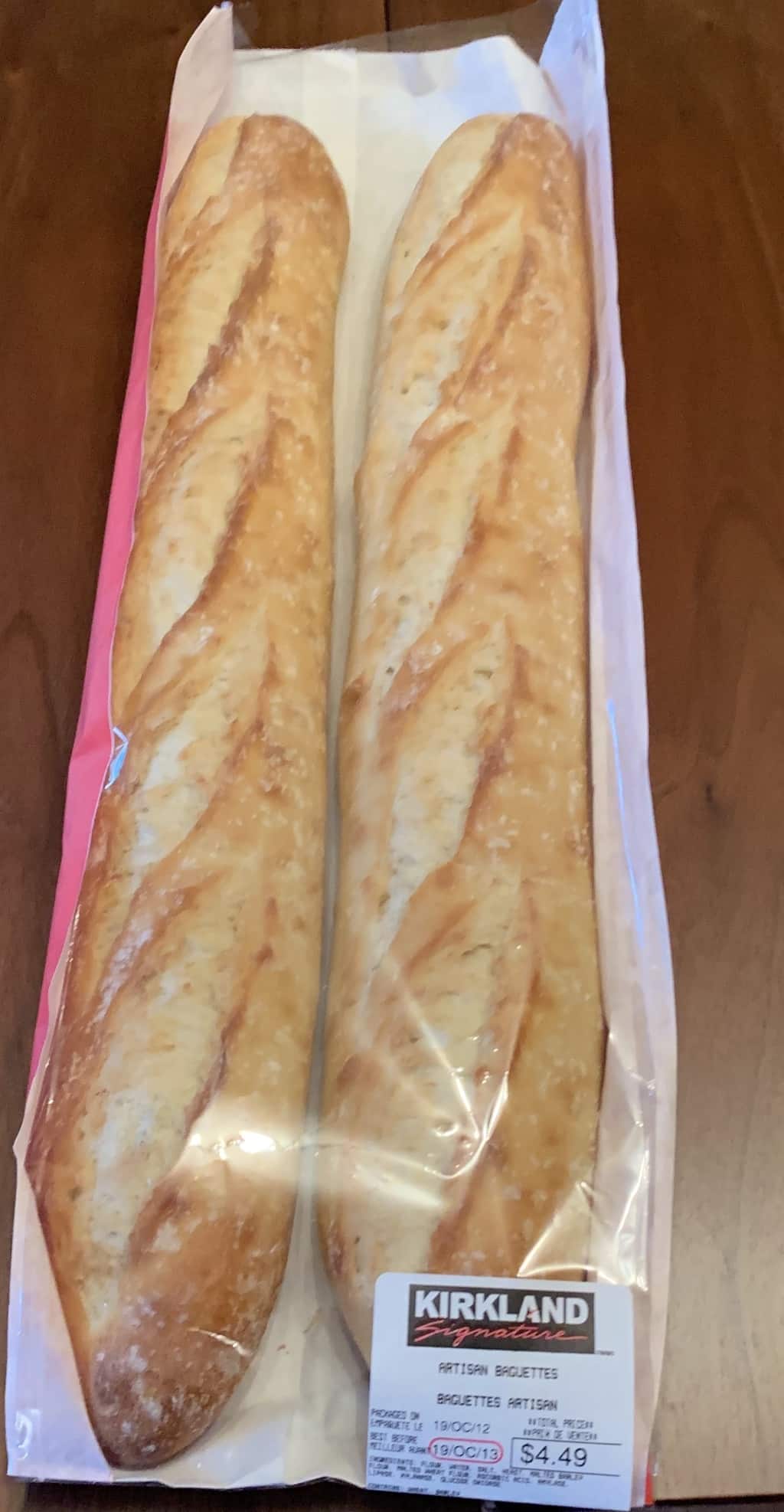 I'm a bread girl, I'll never say no to the bread basket at a restaurant and love eating bread regularly at home. I can't believe I've never tried the Costco Kirkland Signature Artisan Baguette before now! I think because it only comes in a two pack is what's turned me off from buying it in the past.
Taste
Delicious! But how hard is it to nail a good baguette? I'm not sure because I've never actually made my own baguette but I can tell you that the Costco Kirkland Signature Artisan Baguettes do not disappoint in the taste department. Crispy, golden brown and chewy on the outside. Soft, white and fluffy on the inside. Perfect for sandwiches, crostini or just paired with butter. It also tasted very fresh and even lasted two days on my counter (not necessarily recommending you eat it after two days on the counter).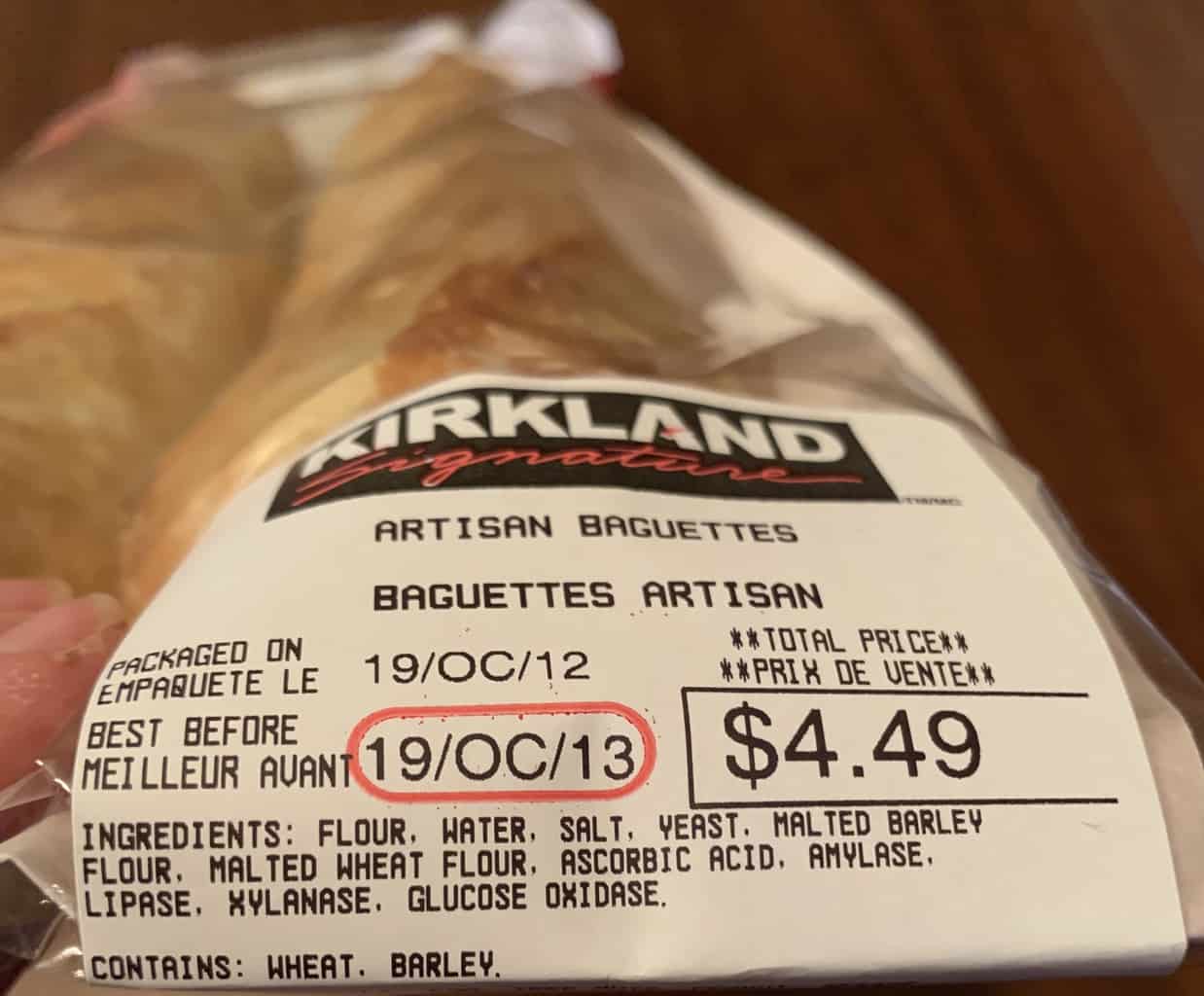 Cost
Two baguettes cost only $4.49 Canadian which is reasonable considering how large the baguettes are!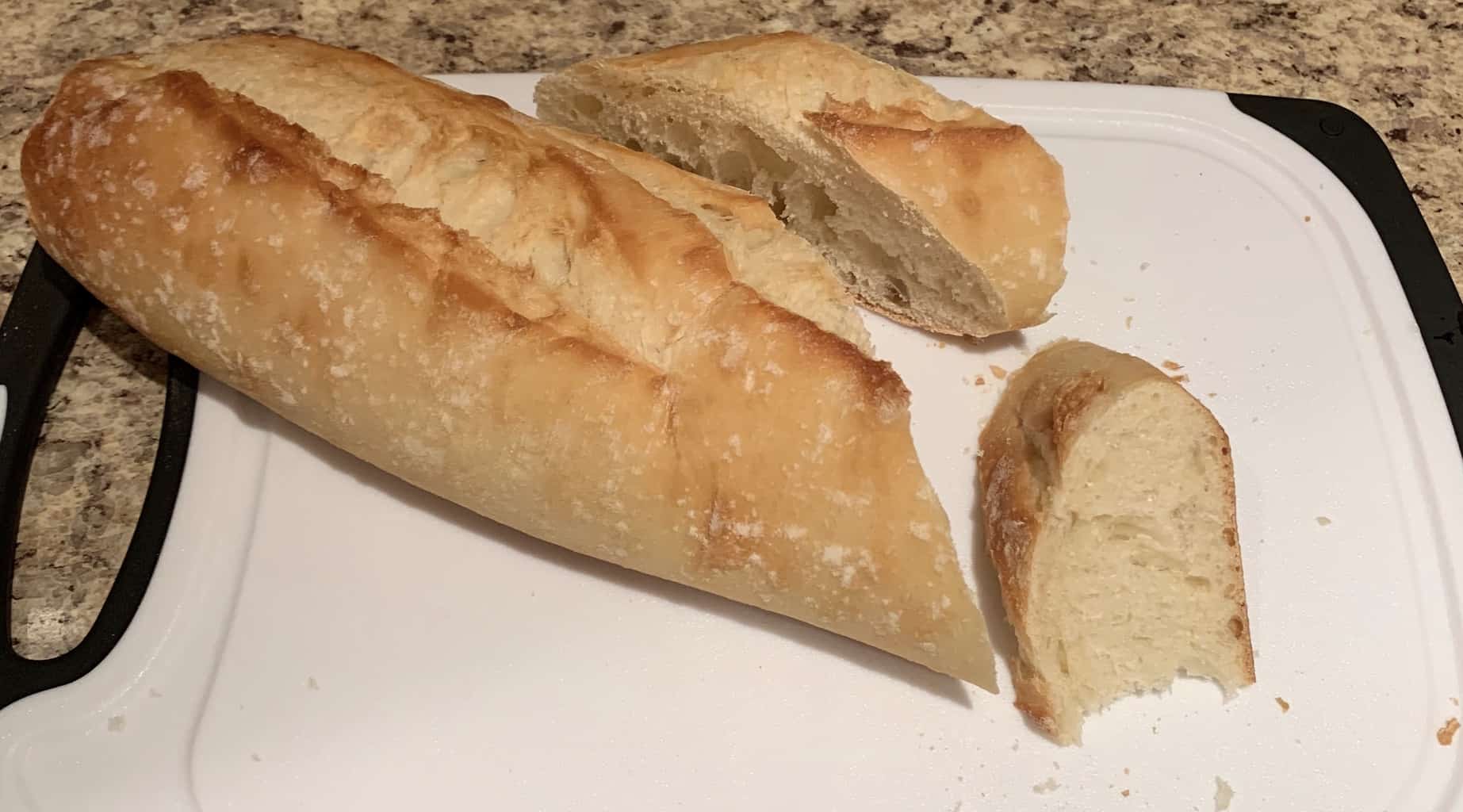 Convenience
Buying two huge baguettes for two people is generally something I wouldn't do because bread is best fresh. You can freeze these and they defrost reasonably well but definitely don't taste the same as the day they were bought. Baguettes are a perfect accompaniment for any dinner this also makes amazing sandwiches!
Nutrition
1/8th of the loaf is 120 calories, zero grams of fat, 280 mg of sodium, 26 grams of carbohydrates, one gram of fibre and five grams of protein. That's actually not bad for a whole 1/8th of the loaf! I like the five grams of protein and only 120 calories.
Not the most exciting review but baguettes are one of those staple items that everyone enjoys! Unless you're gluten free or avoiding bread. I would definitely pick the Costco Kirkland Signature Artisan Baguettes up again if I were hosting a party or having people over for dinner. When it's just Sean and me, it's a little bit too much bread!
Taste: 8.5/10
Cost: 9/10
Convenience: 7/10 (loses points for only coming in a 2-pack)
Nutrition: 7/10
What's your favorite kind of bread to buy from Costco? Have you tried the artisan baguettes? What did you think?