Quick and easy recipe using the Costco Kirkland Signature Basil Pesto!
Please note that this review/recipe was not paid for or sponsored by any third party. The opinions in this review are strictly my own. I am not affiliated with Costco or any of its suppliers. I am just a fan of the company. I write these honest reviews to help my fellow shoppers.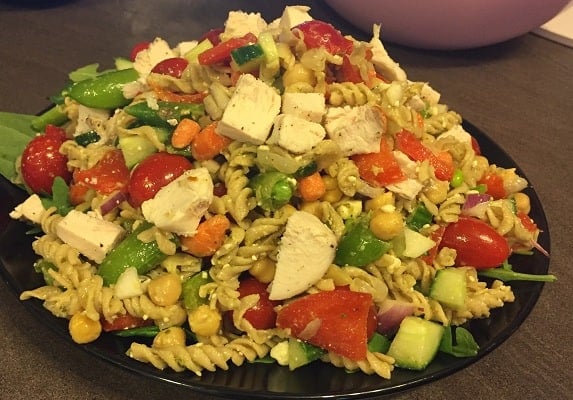 Happy Friday! What is everyone doing for the long weekend? If you're going to a party, barbecue or camping this pasta salad is perfect to bring.
I love cold pasta salad for dinner because you can make it ahead of time and enjoy it throughout the week. Also you can add as many vegetables as you want so if you want a vegetable heavy salad with less pasta you can modify it however you like. I enjoy making my own food at home because I can control the amount of certain things that go into it. For example, this basil pesto is quite high in healthy calories and fat but I find it is super flavorful so a little goes a long way and when I cook at home I can put the amount that tastes good to me into my dish without adding millions of calories. This recipe makes a massive delicious pasta salad that can be ate throughout the week or brought to your next potluck or BBQ. You can increase or decrease the amount of pesto used based on your preference. My husband likes more and I like less so I just added more to his plate.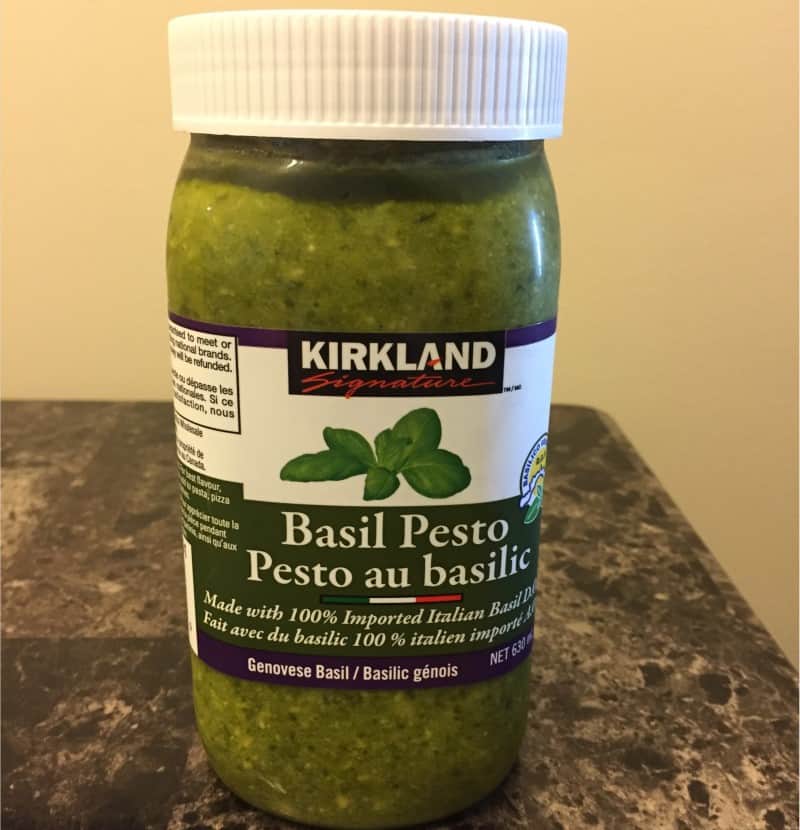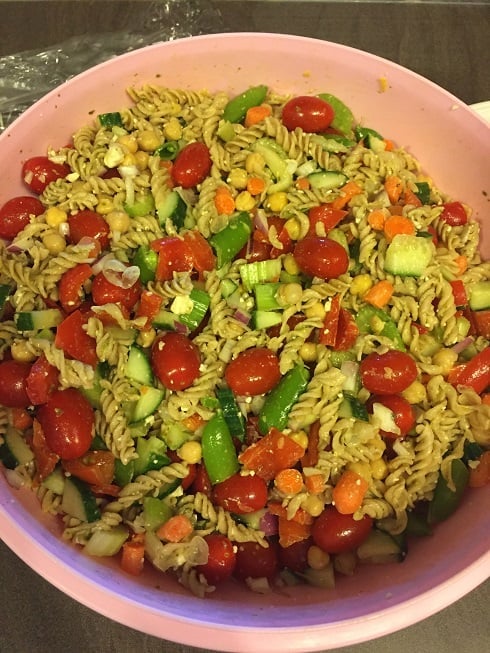 Ingredients:
¼ cup Costco Kirkland Signature Basil Pesto
1 box of pasta of your choice (rotini, fusilli, bows, elbow macaroni, tortellini) cooked and cooled
¼ cup sun-dried tomatoes
2 red peppers chopped
I cup snap peas broken
¼ red onion chopped
2 cups cherry tomatoes (you can halve them or leave them whole)
¼ cup feta
Juice of a half a lemon squeezed
Optional Ingredients: carrots, spinach, celery, chickpeas and cucumber. I added these only to increase the amount of volume and veggies in this salad and it tasted great. My husband also ate some chicken with his because he's big on protein
Directions:
1. Cook pasta to al dente, remove from heat, drain pasta and leave a tiny bit of hot water in the pot (about 1/4 cup).
2. Combine peppers, snap peas, onion and sundried tomatoes in warm pot with small along with the pesto.
3. Stir until all the pasta and veggies are nicely covered.
4. Place in fridge and let cool.
5. When cooled and before serving add cherry tomatoes, feta and juice from half of a lemon and stir.
6. Serve and enjoy!
This keeps for at least 4 days in the fridge.
Any questions? Let me know