Convenient and hearty meal but missing something!
Please note that this review was not paid for or sponsored by any third party. The opinions in this review are strictly my own. I am not affiliated with Costco or any of its suppliers. I am just a fan of the company. I write these reviews to help my fellow shoppers.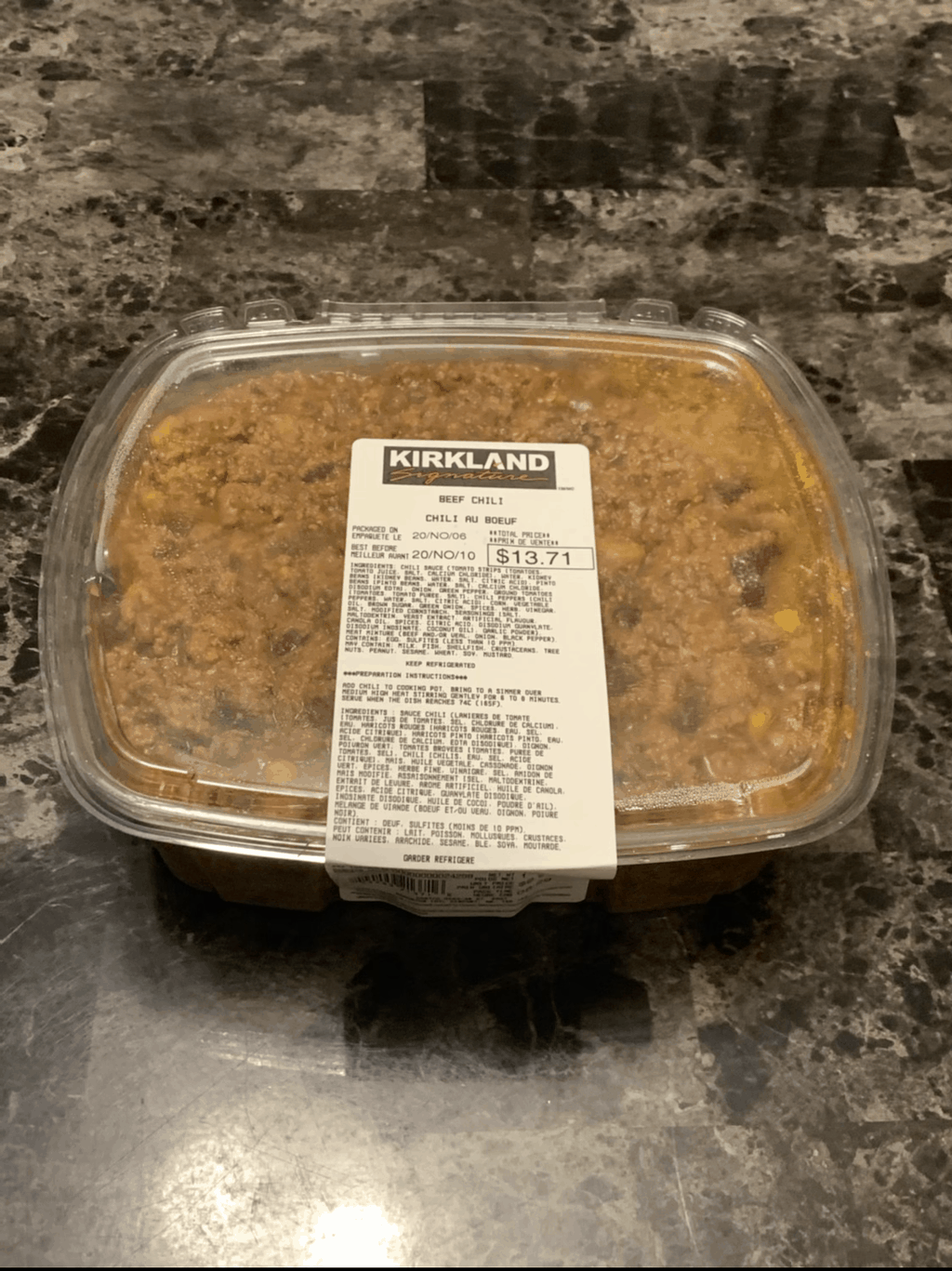 I love a good bowl of chili in the winter, the chili my mom makes is my absolute favorite (yes Cheryl, if you're reading this you make delicious chili) but I wanted to try the Costco Kirkland Signature Beef Chili so I picked it up to review. This is a new item that I think Costco has introduced to Western Canada only in the last month or two. Today I'm reviewing the new Costco Kirkland Signature Beef Chili! This can be found in the pre-made meal section and the item number is 24299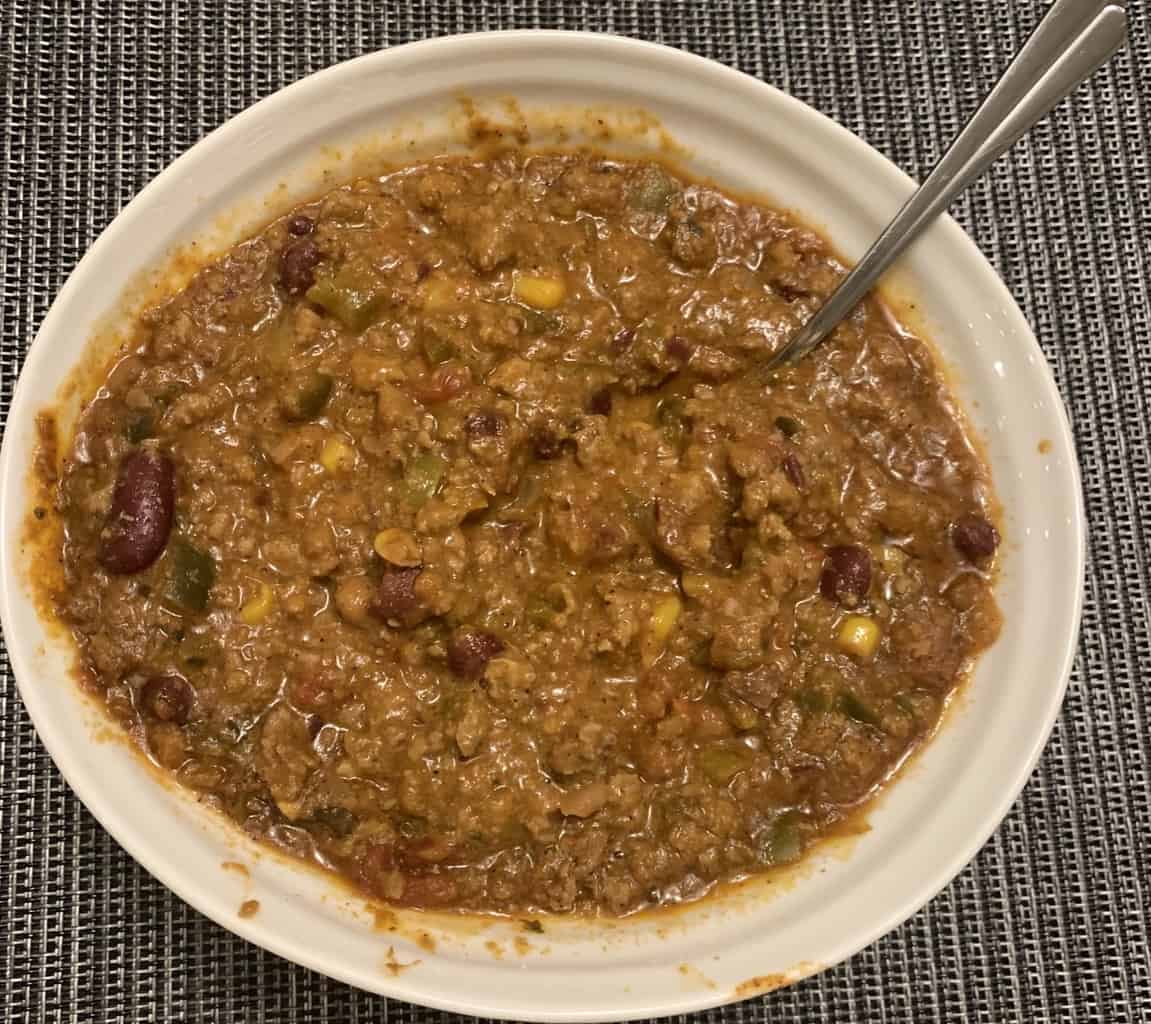 Taste
This isn't the greatest chili I've had but it's okay! It has kidney beans, beef and or veal (according to the ingredients), corn, pinto beans, tomatoes, onions and green peppers. I've never been a fan of corn in my chili so I just picked the corn out after trying it initially. It's mildly spicy and not overly salty. The flavor is a bit blah and I feel like it's missing something, I'd say it tastes similar to something you might find in a canned chili. I did appreciate the abundance of beef, veal or whatever it is!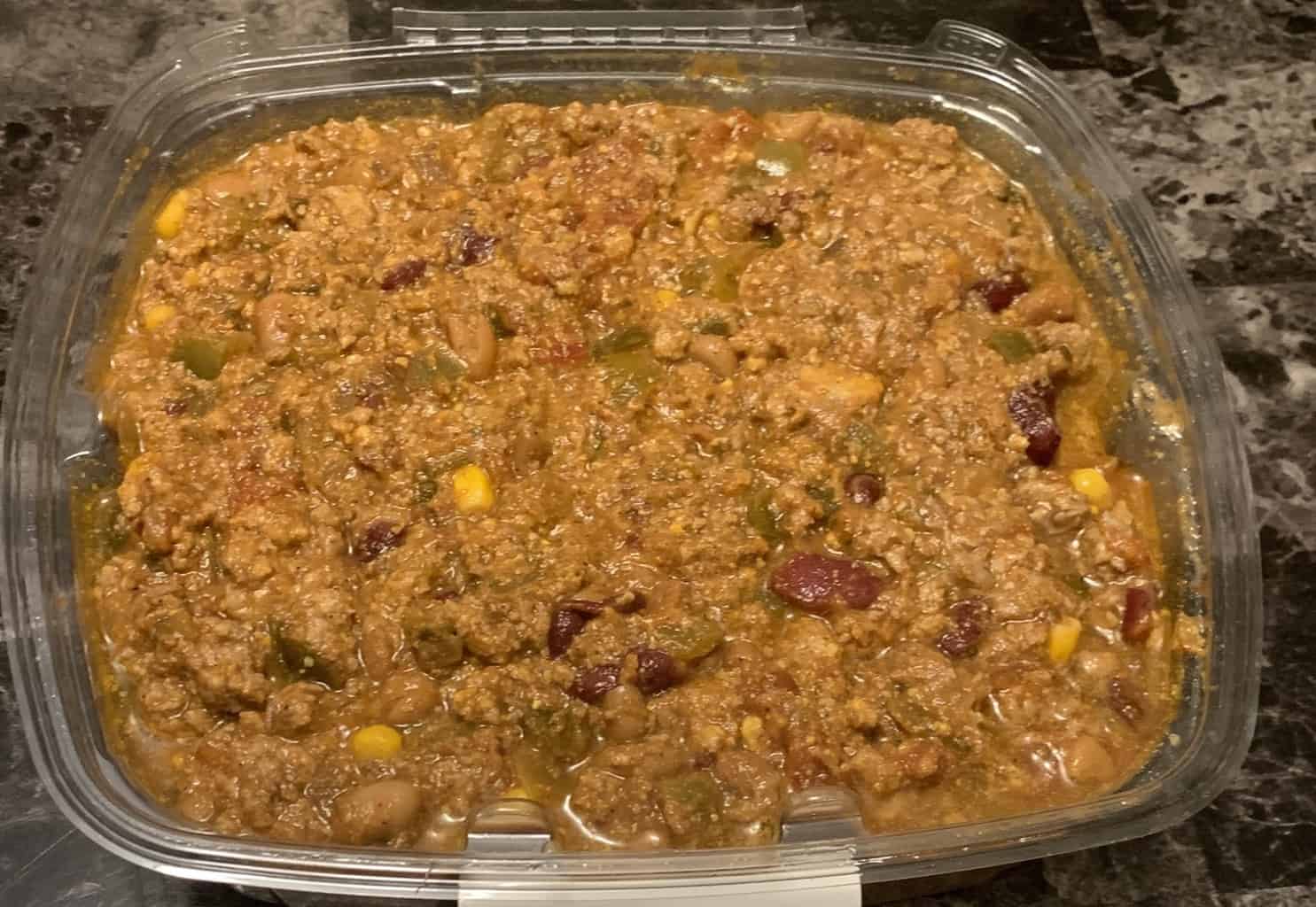 Cost
I paid $13.71 Canadian for the Costco Kirkland Signature Beef Chili. The price of the chili depends on the weight. This was enough for two huge bowls of chili with some leftover.
Convenience
The preparation instructions recommend you bring the chili to a simmer in a cooking pot. I prepared the chili both in a pot and by microwaving it and it tasted the exact same using either method. The chili is already fully cooked so you're just reheating it. The best before date is about four days from the date it was packaged. This is a quick and convenient dinner or could be a lunch. You can also transfer the chili to a freezer safe container and freeze it.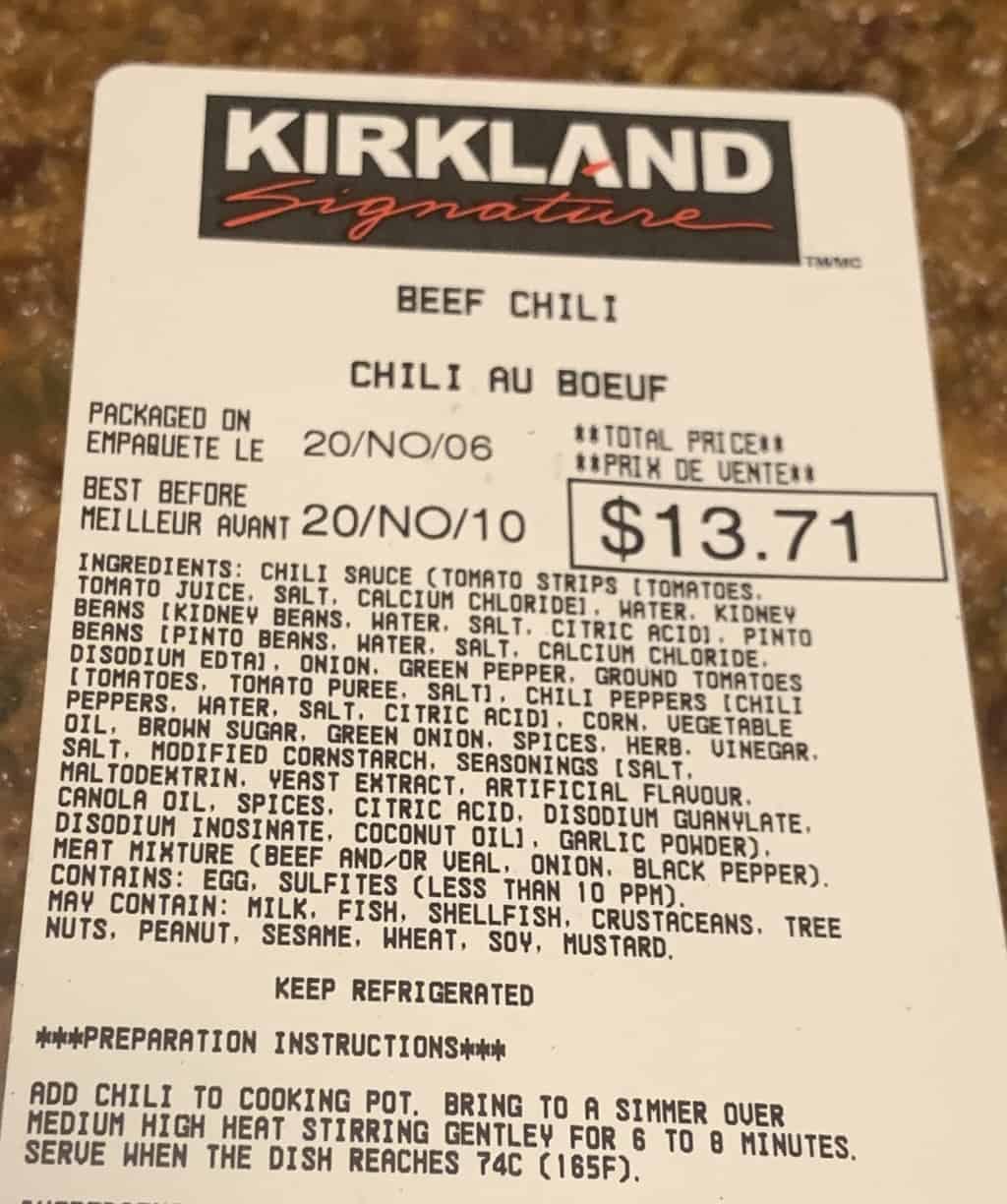 Nutrition
1/6 of the tray is 300 calories, 15 grams of fat, 890 mg of sodium, 22 grams of carbohydrates, five grams of fibre, seven grams of sugar and 21 grams of carbohydrates. If you eat 1/6th of the tray this isn't that bad but if you have a third of the tray you're looking at a lot of calories, fat and sodium. The ingredients list is also very long with some chemical type ingredients.
There really wasn't anything I disliked about this chili it just wasn't amazing and I can't see myself wanting to purchase it again in the future, I'd much rather make my own chili or convince my mom to make her chili for me.
Taste: 7.5/10
Cost: 6/10
Convenience: 9/10
Nutrition: 3/10
Who makes your favorite chili?!