A mix between a granola bar and candy bar!
Please note that this review was not paid for or sponsored by any third party. The opinions in this review are strictly my own. I am not affiliated with Costco or any of its suppliers. I am just a fan of the company. I write these reviews to help my fellow shoppers.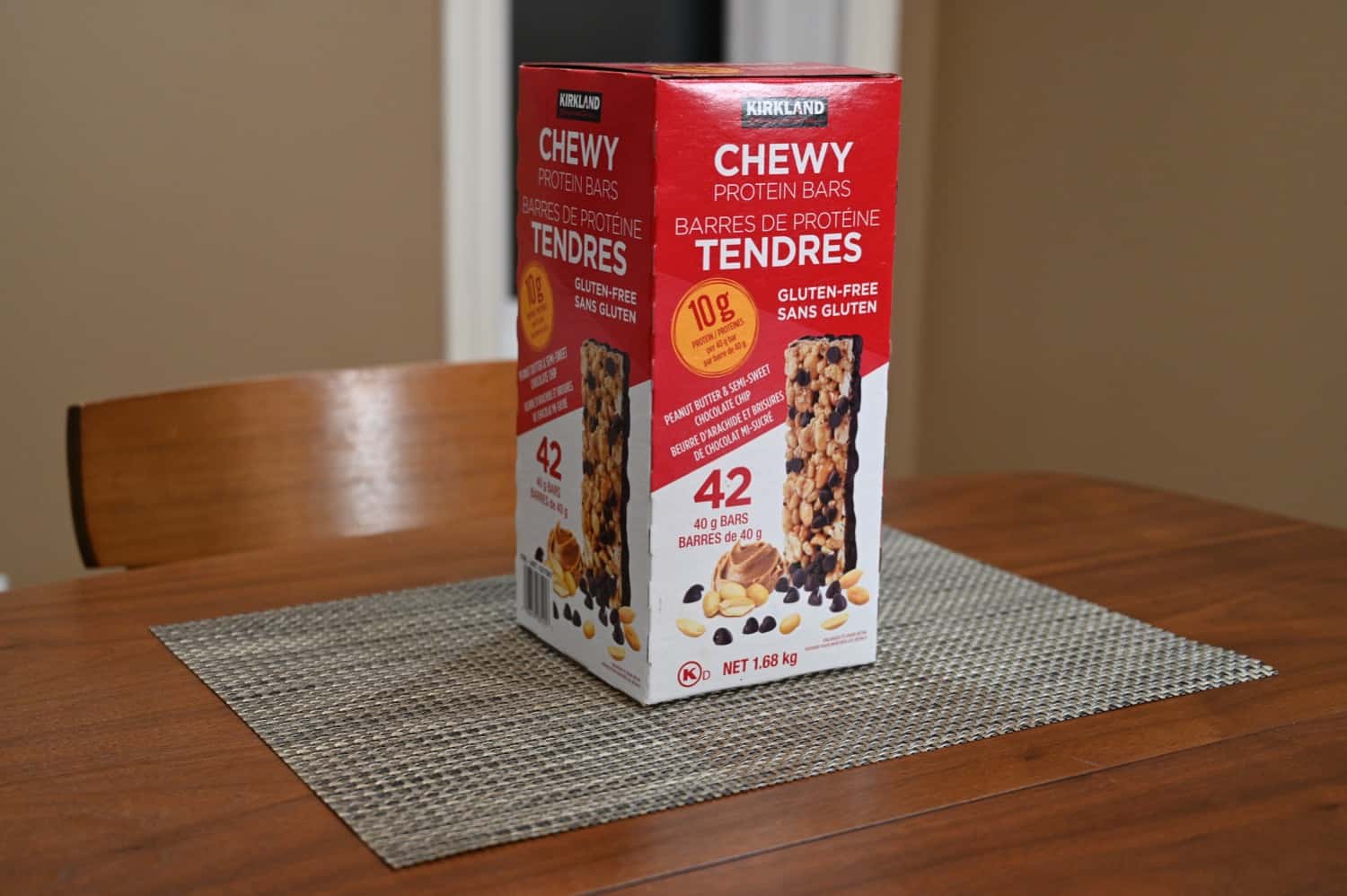 I saw a new item last time Sean and I were at Costco. The Costco Kirkland Signature Chewy Protein Bars. These can be found in the snack section at Costco near the front of the store and the item number is 1377067.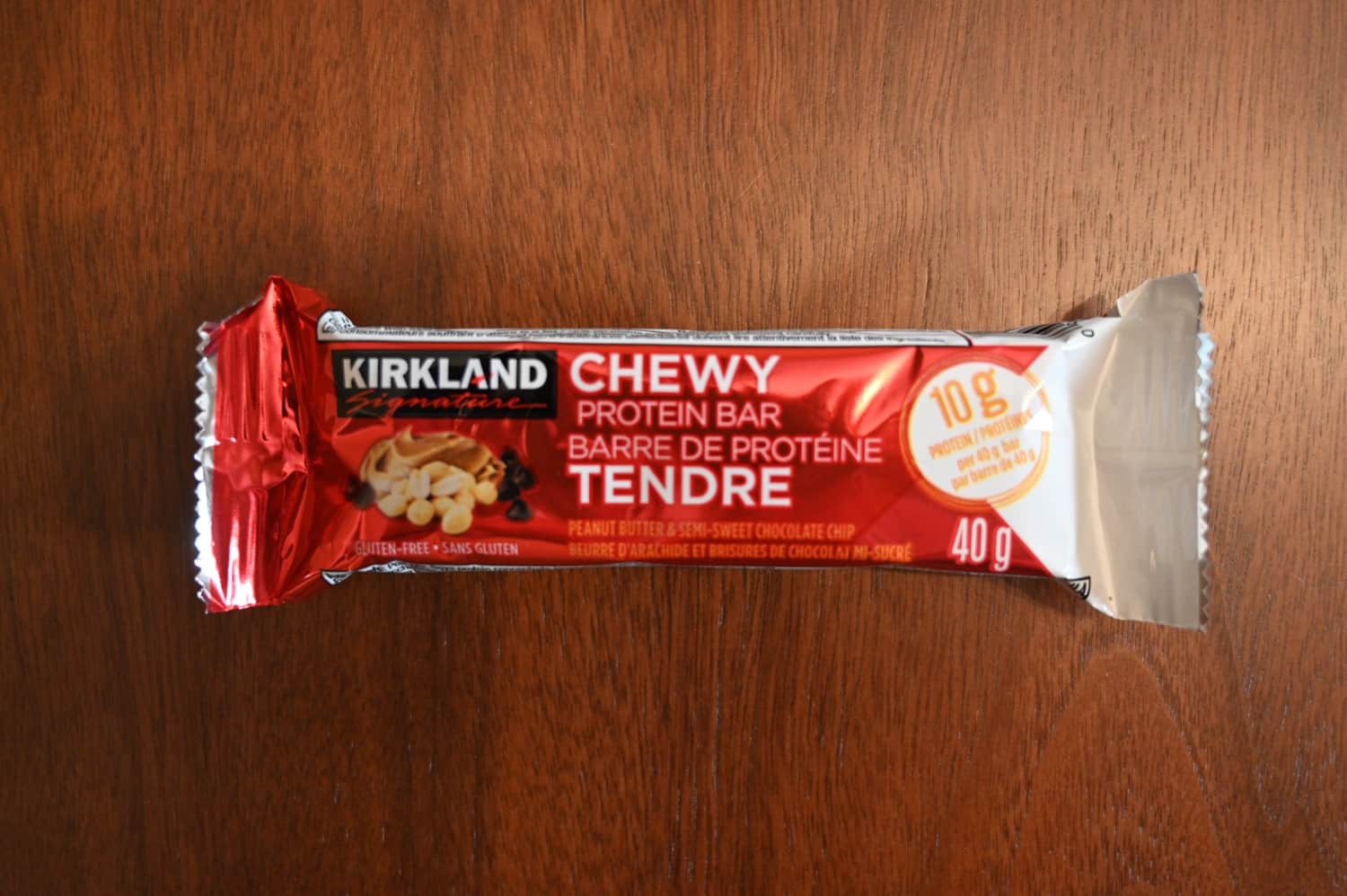 Taste
Are these a candy bar, protein bar or granola bar? I got Sean to try these with me and we both agreed they taste like a nutty granola bar and candy bar hybrid. If you like the combination of chocolate and peanuts or peanut butter you'll enjoy these. I'm actually shocked there isn't more sugar per bar because these are really sweet, so sweet they taste like a candy bar! There's a lot of peanuts so you get lots of nutty flavor. The bottom of the bars are coated in dark chocolate and there's mini semi-sweet chocolate chips scattered on the top of the bars. To summarize what these taste like: peanuty, chocolate granola bar/candy bar.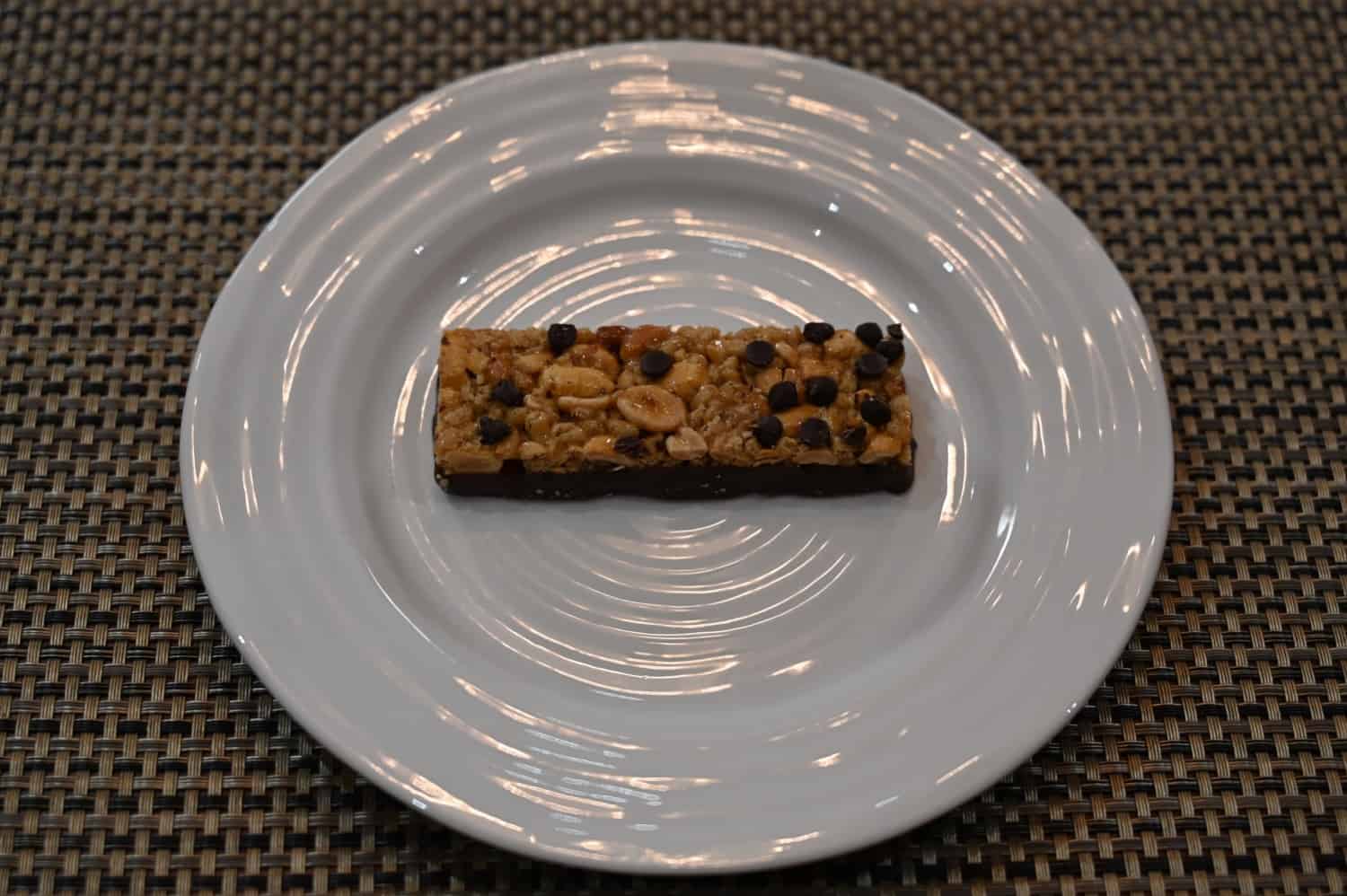 Cost
I paid $16.99 Canadian for the box of 42 Costco Kirkland Signature Chewy Protein Bars.
Convenience
These are great for a quick snack, meal replacement or dessert. The expiry date is about nine months from the date we purchased the bars. Each bar is individually sealed.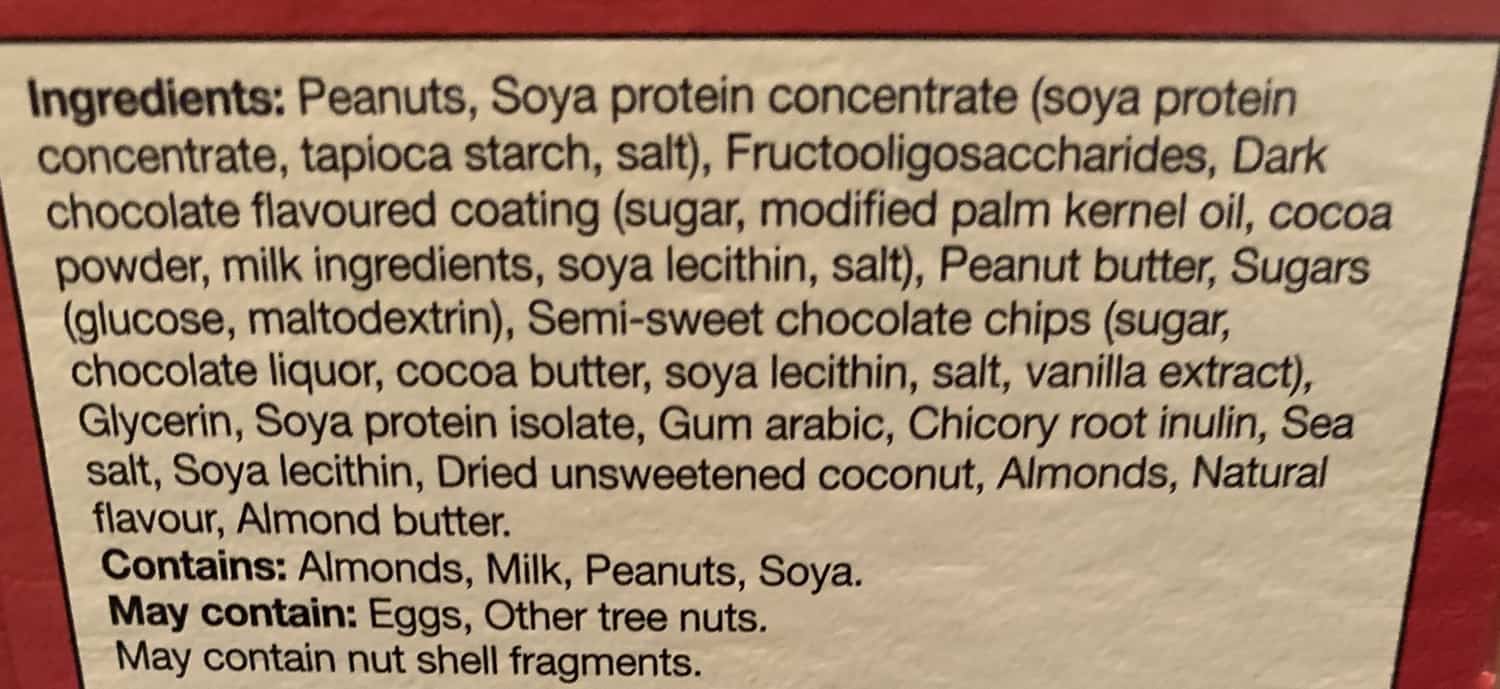 Nutrition
These are gluten-free. One bar is 180 calories, 11 grams of fat, 16 grams of carbohydrates, six grams of fibre, six grams of sugar, 10 grams of protein and 125 mg of sodium. The ingredients list is definitely very long and not as healthy and I have no idea what fructooligosaccharides.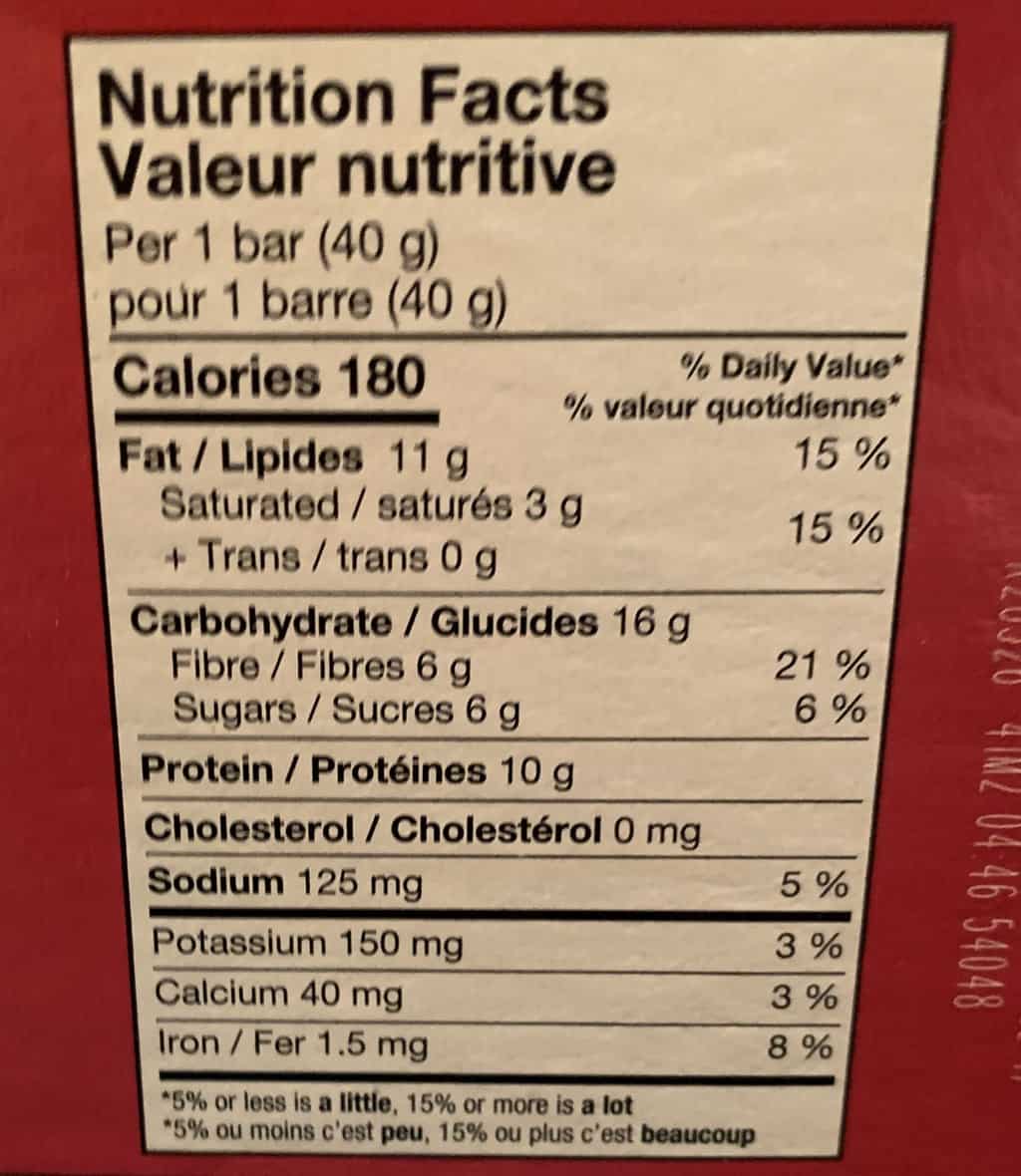 These are tasty but too unhealthy for me to consider them as a protein bar option to eat on a regular basis. If you're looking for a good protein bar from Costco check out my review for the RXBAR.
Taste: 7.5/10
Cost: 8/10
Convenience: 10/10
Nutrition: 3.5/10
Leave a comment if this review was helpful and also share what your thoughts are on this product!