No B.S ingredients!
Please note that this review was not paid for or sponsored by any third party. I purchased this product with my own money and the opinions in this review are strictly my own. I am not affiliated with Costco or any of its suppliers. I am just a fan of the company. I write these reviews to help my fellow shoppers.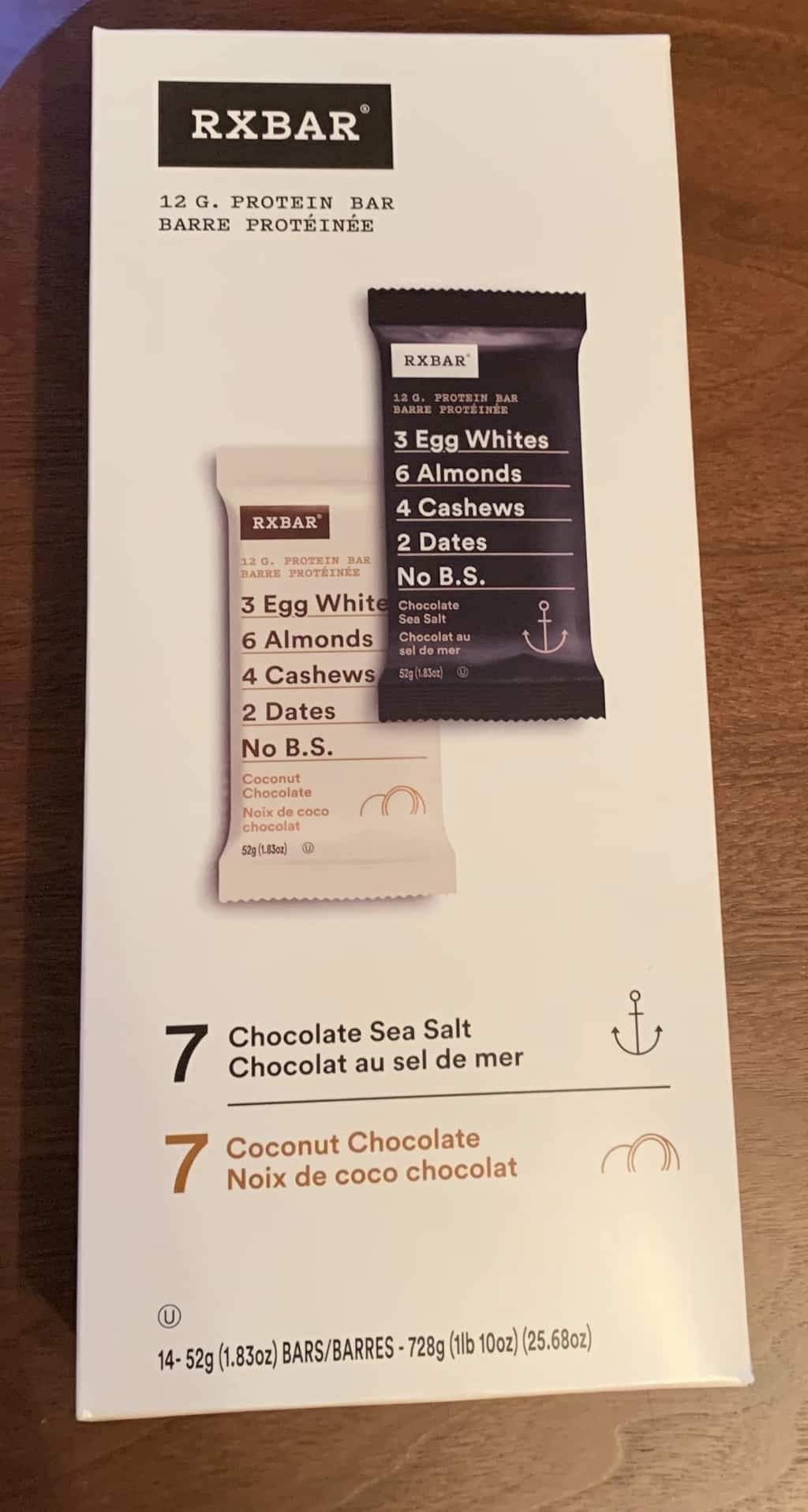 I'm trying to review a few more healthy finds from Costco for those individuals who are trying to watch their weight or being mindful of their health. There's so many different diets right now, low carb, high fat, high protein, paleo or keto just to name a few. Last week at Costco I picked up these RXBARS because I liked the sleek packaging and also appreciated the "No B.S ingredients list.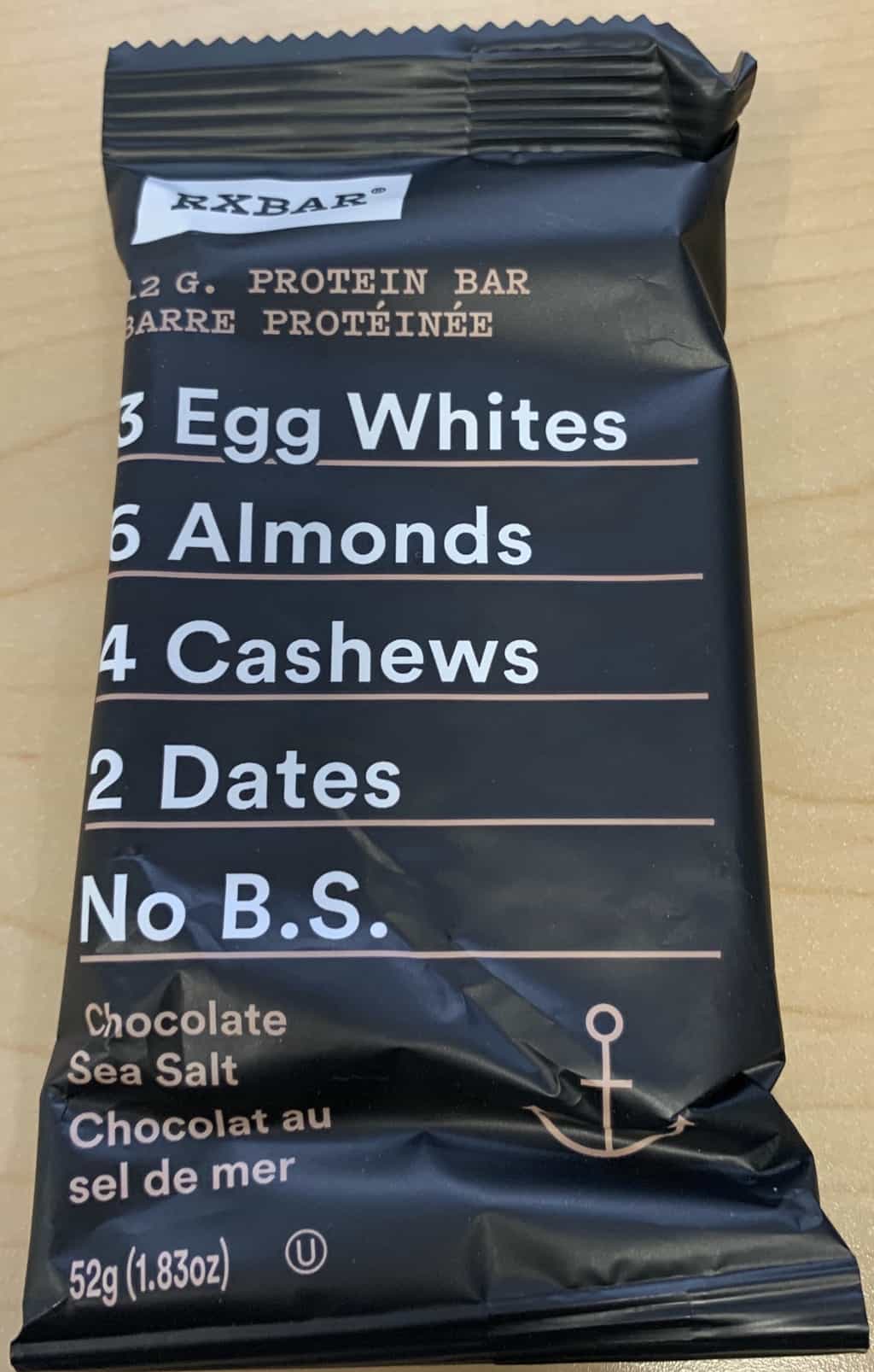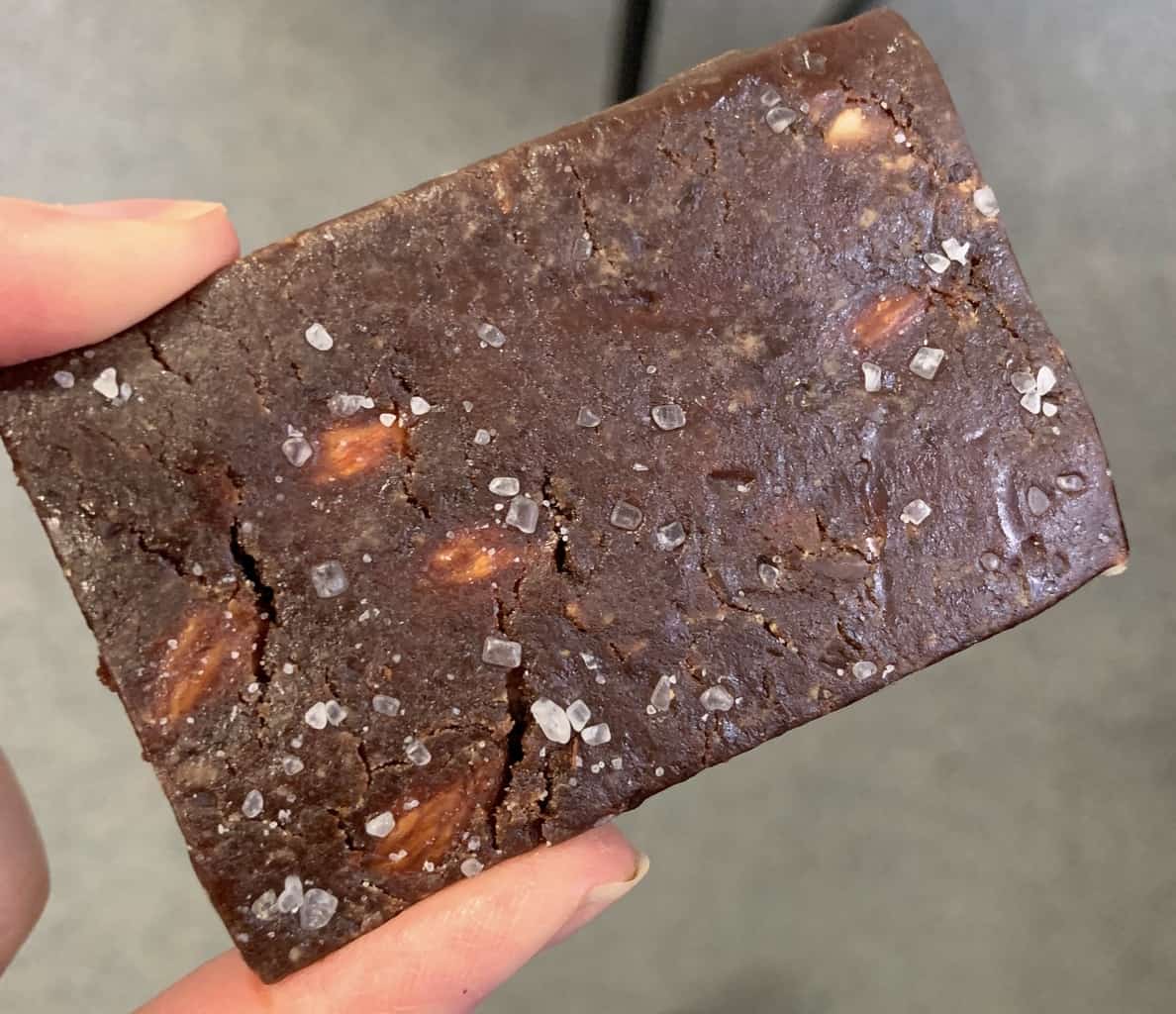 Taste
There are two flavors in the box, chocolate sea salt and chocolate coconut. Healthy these are, amazingly tasty they are not. If you're like me and have a wire on on your teeth from when you had braces, be prepared for this seriously sticky chewy bar to get nice and stuck to it. Really though, metal wire or not, these protein bars will stick to your teeth and also give you quite the mouth/jaw workout. So now that I've informed you of how chewy this bar is let's talk about taste. It tastes basically like the simple ingredients listed on the package melded together and formed into a bar. The sea salt chocolate is lightly sprinkled with course sea salt and the chocolate flavor is quite mild. The chocolate coconut has chunks of chocolate and a definite noticeable strong coconut flavor! You can slightly taste the notes of dates and egg whites but not very strongly. The nuts add some desirable extra crunchy texture to the bar and compliment the chocolate. In terms of sweetness, these are not overly sweet. The sweetness in the bars is mainly coming from the dates. Don't expect the RXBAR to taste similar to the Costco Kirkland Signature Protein Bars that taste like a brownie or cookie dough. These taste simply like the ingredients that are listed on the package.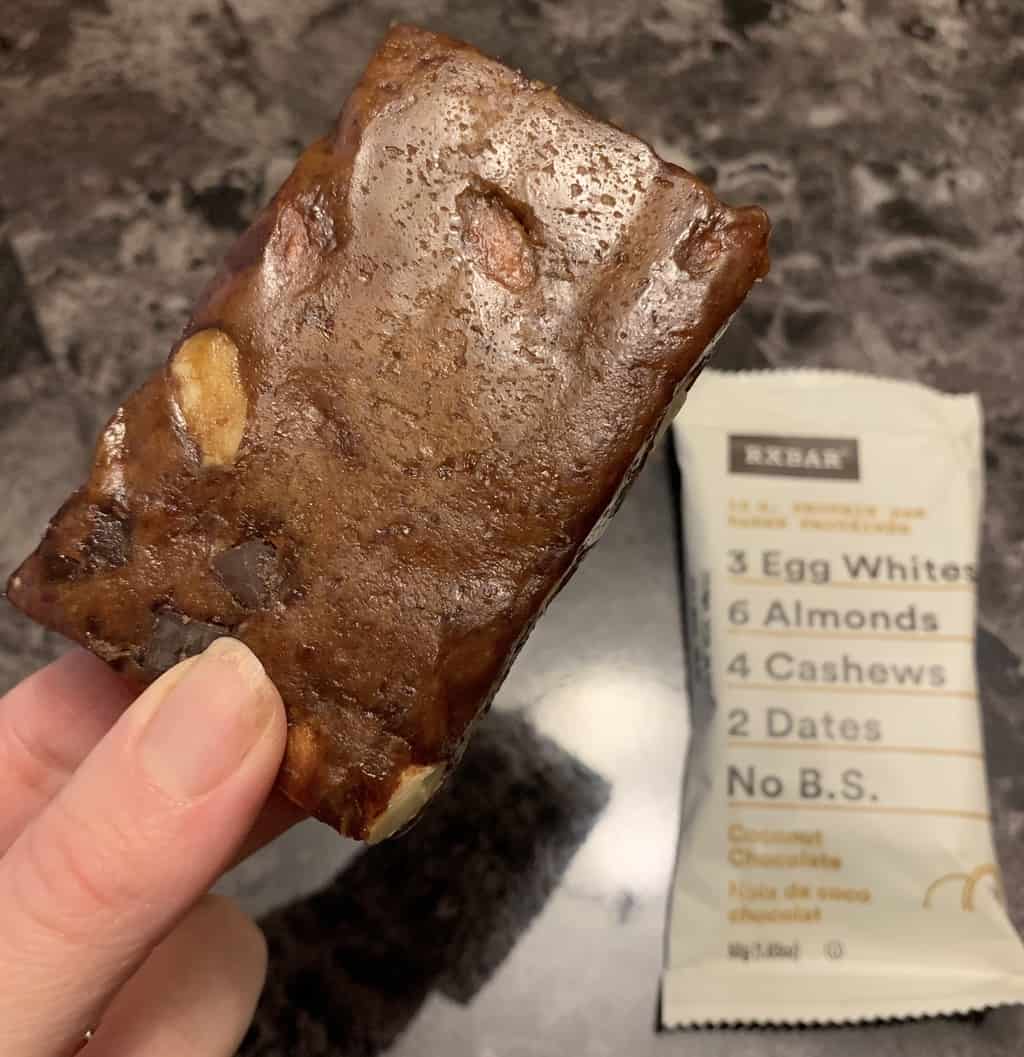 Cost
The box comes with 14 bars for $23.99 Canadian. That's less than $2.00 Canadian per bar. These definitely aren't cheap but unfortunately not a lot of foods marketed as being healthy or "clean" are cheap. They're also not as expensive as some protein bars that can be about $3.00 per bar.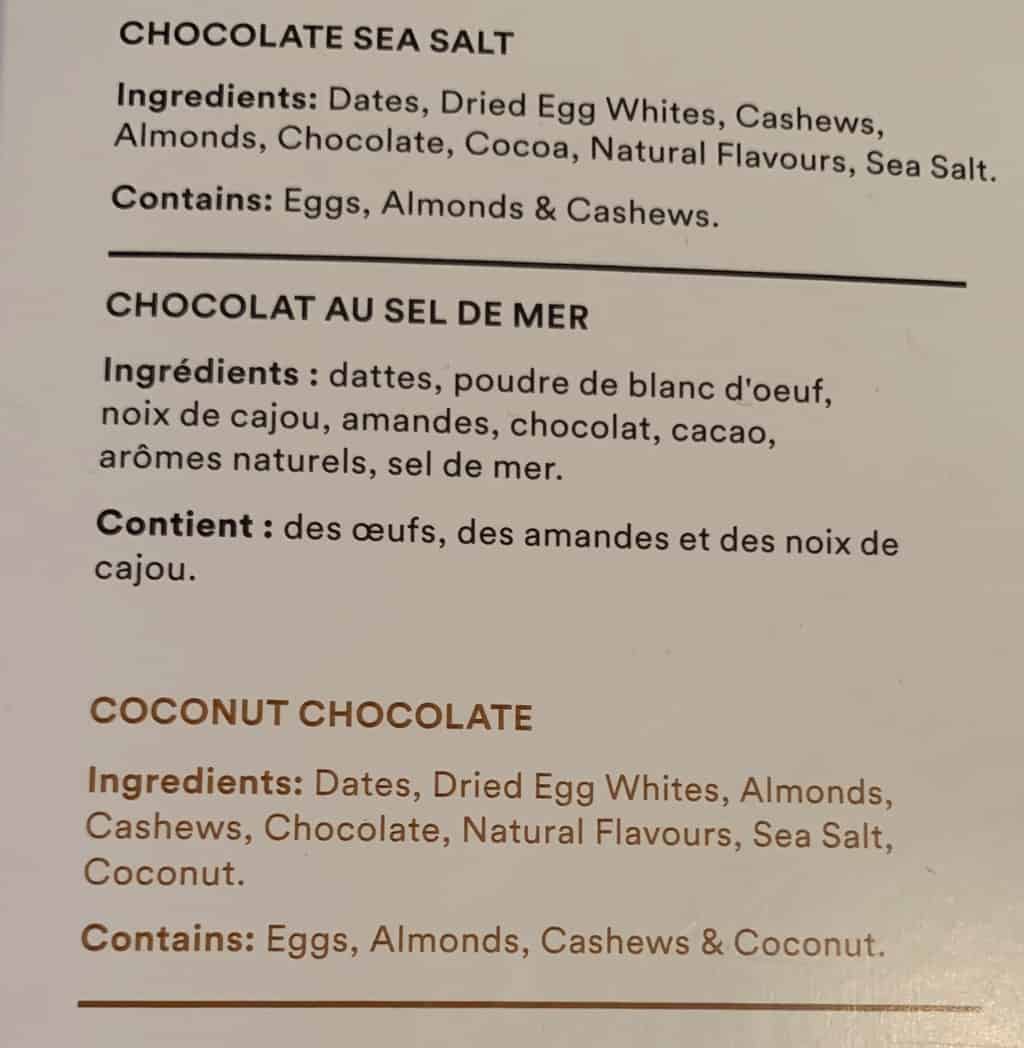 Convenience
Perfect for a snack or breakfast on the go! Great for refueling after a workout or curbing cravings.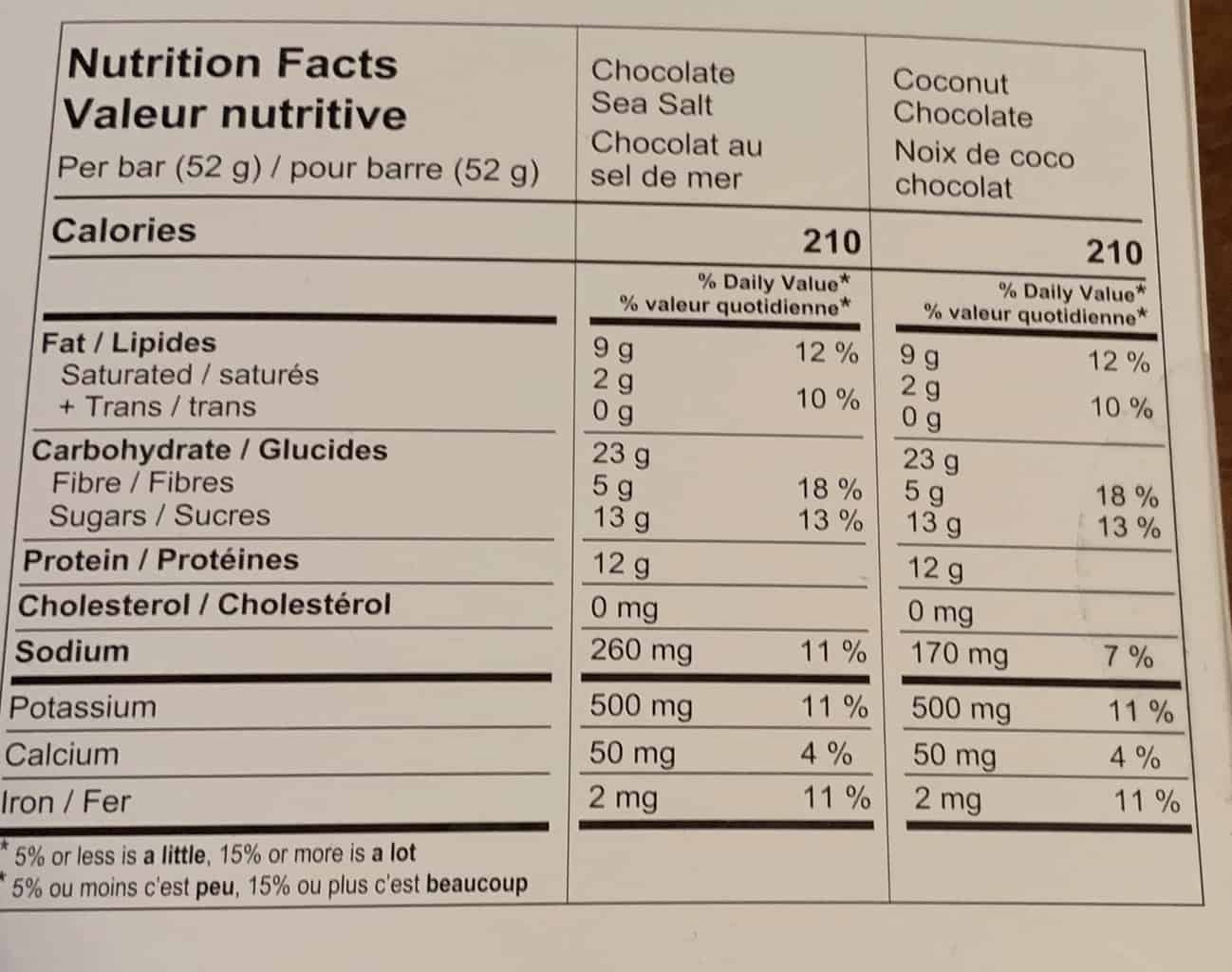 Nutrition
Both bars are 210 calories, nine grams of fat, 23 grams of carbohydrates, five grams of fibre, 13 grams of sugar and 12 grams of protein. Chocolate sea salt has 260 mg of sodium and chocolate coconut has 170 mg of sodium. The ingredients list is very simple and I know what each and every ingredient is!
I've eaten a few of these over the past few days and the taste has actually grown on me. I find when I'm eating mainly healthy, things like the RXBAR taste like a treat. When I'm overdosing on donuts and croissants I find bars like this don't taste great. So if you're eating mainly healthy and want another healthy snack bar option I'd recommend you check these out.
Taste: 6.5/10
Cost: 6/10
Convenience: 10/10
Nutrition: 9.5/10
What's your favorite snack bar or protein bar to buy from Costco and why?