Vegan fruit bars from Costco with only two ingredients – 100% real fruit with no added sugar or gluten!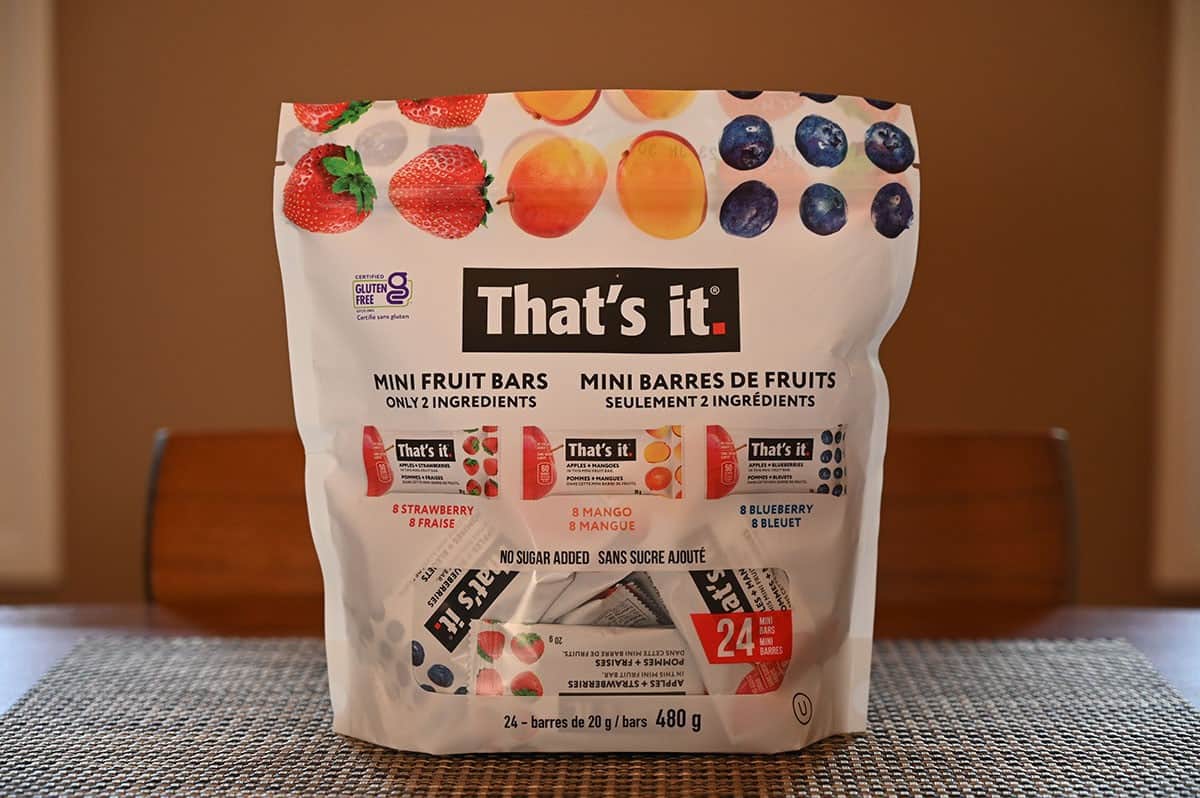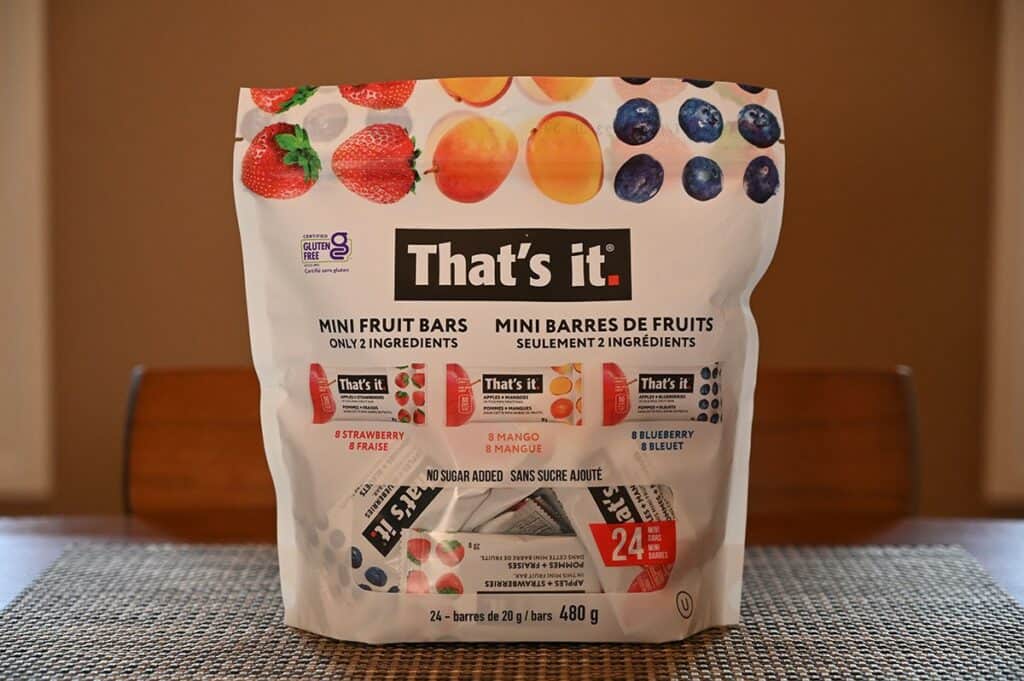 I'm reviewing the That's It Mini Fruit Bars from Costco today! These fruit bars caught my eye because of the name "That's it". I figure a name like that meant they had to have only a few ingredients and be pretty healthy.
My absolute favorite bars from Costco are the RX bars which I have a Youtube review on! I also love these Autumn's Gold Grain Free Granola Bars and really enjoy the Costco Kirkland Signature Soft & Chewy Granola Bars as a treat!
Location in Store
The That's It bars from Costco can be found in the snack aisle near the front of the store. The item number is 1361170.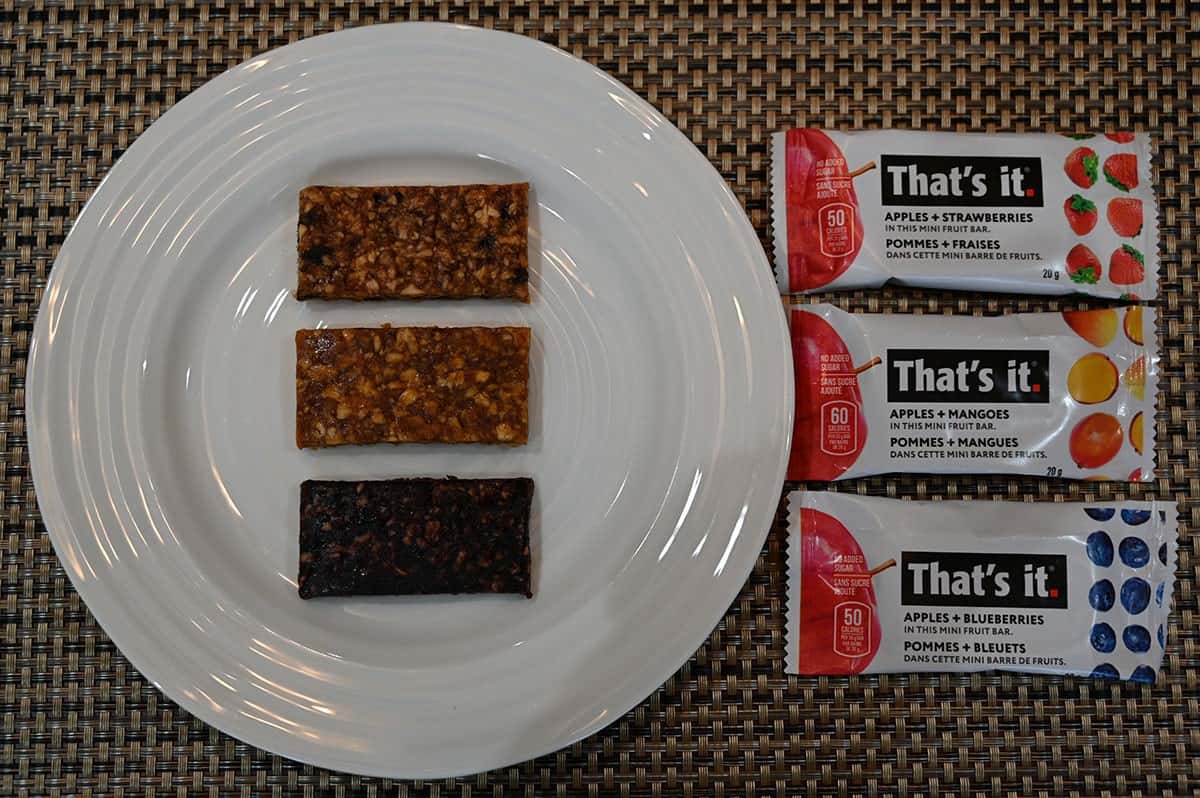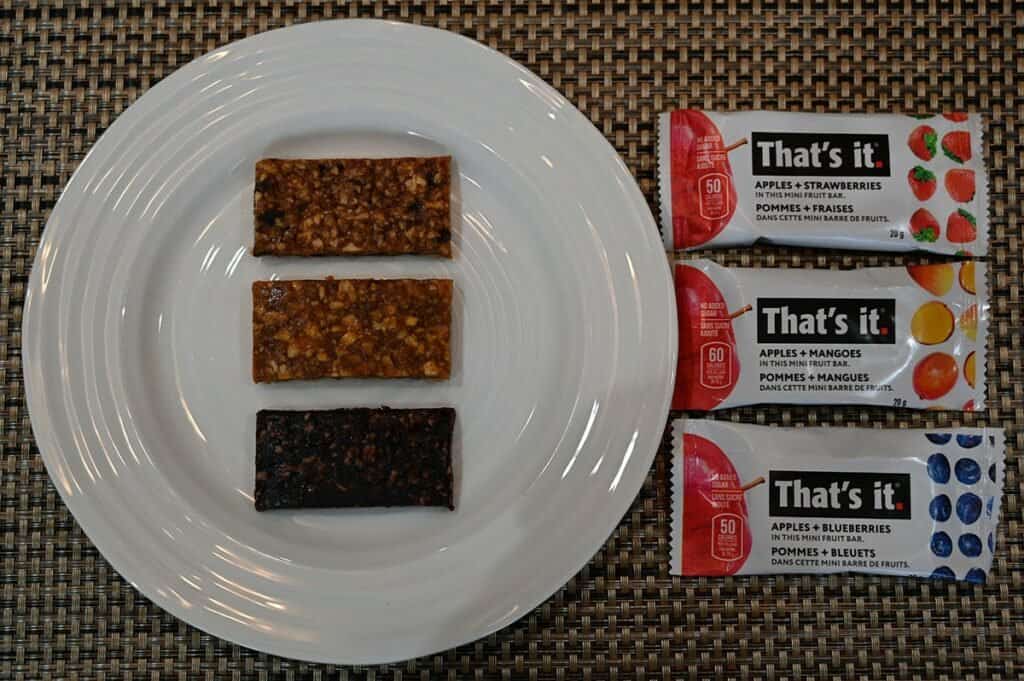 Taste
These are like a fruit leather or dried fruit bar, I like fruit leathers but these just aren't that good! There's three flavors in the bag, strawberry, blueberry and mango. The mango is by far the best and has a flavor very similar to the Kirkland Signature Organic Dried Mangoes.
I don't like the blueberry and strawberry bars. The strawberry has a strange bitter aftertaste. The flavor of the blueberry is nice but is has an off-putting texture, almost like bran has been added to the bar.
I'm used to smooth fruit bars but these Costco fruit bars have chunks in them, I'm not a fan of the extra chunks, they just make the texture odd. I enjoy the taste and flavor of the mango bar but "that's it" for these.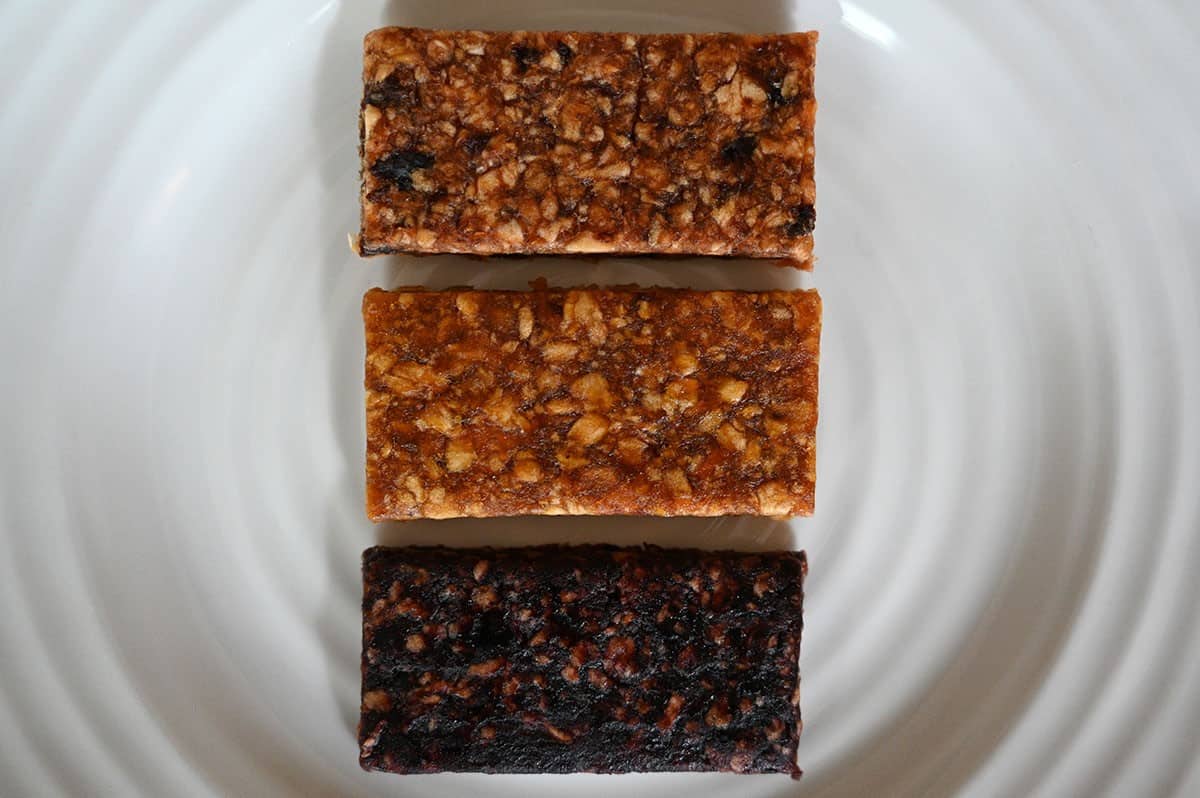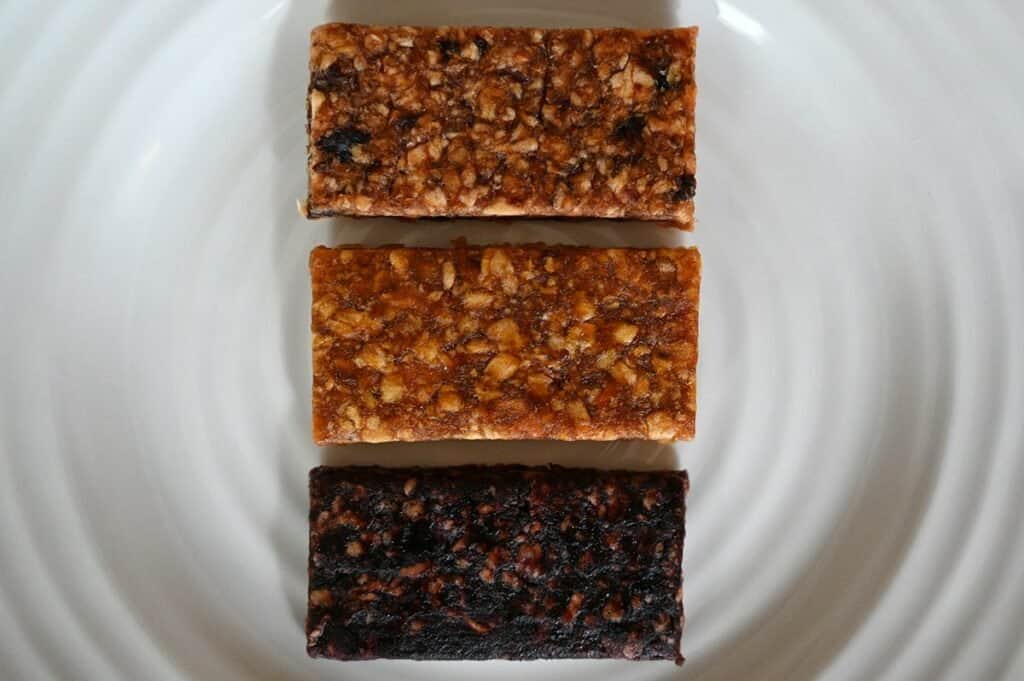 Cost
These are expensive for just dried fruit bars! I paid $17.89 for the bag of 24 bars, that's way too expensive for what you get and I'm actually kind of sad I paid that much for these!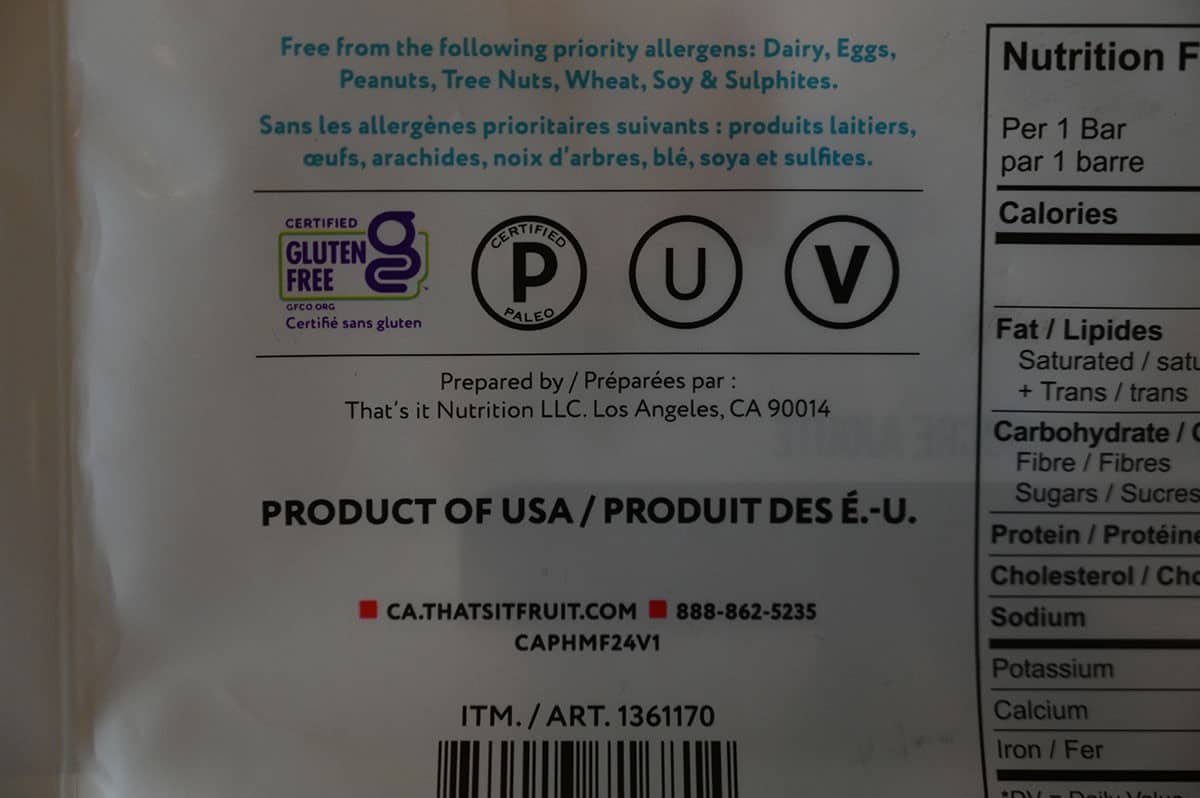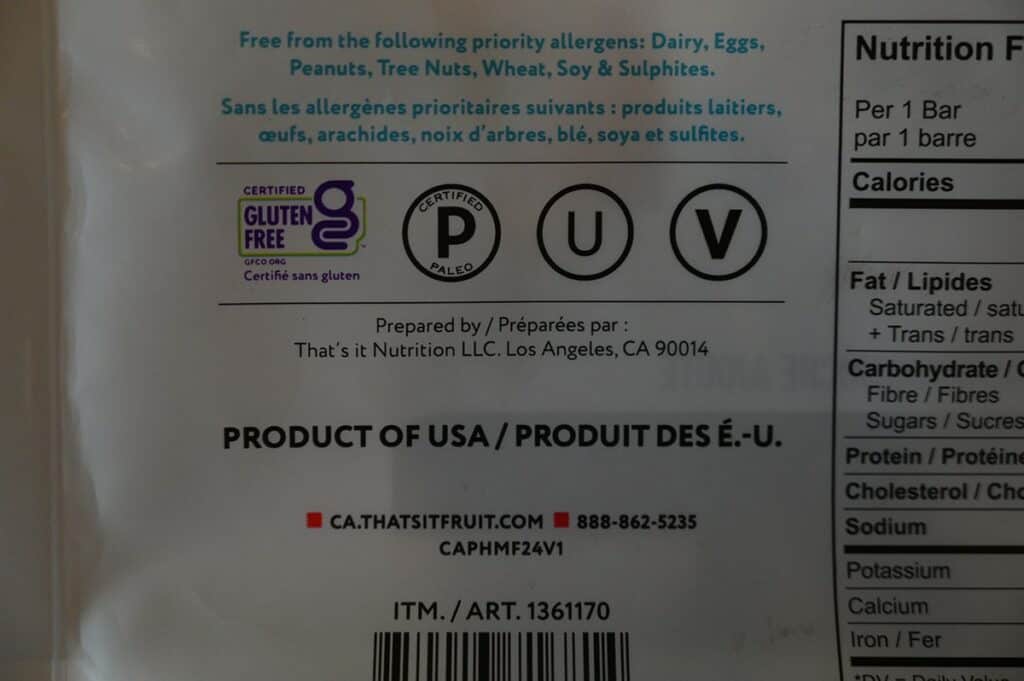 Convenience
The Costco That's It fruit bars are individually wrapped and are quite thin so you can easily pop them into your bag, lunch box or keep a few in your car.
You get eight bars of mango, eight of strawberry and eight of blueberry in the bag.
The best before date on the bars is about 22 months from the date I purchased the bars. If these tasted good they'd be perfect for kids to have at recess or for lunch because they're free of any allergens like peanuts and tree nuts.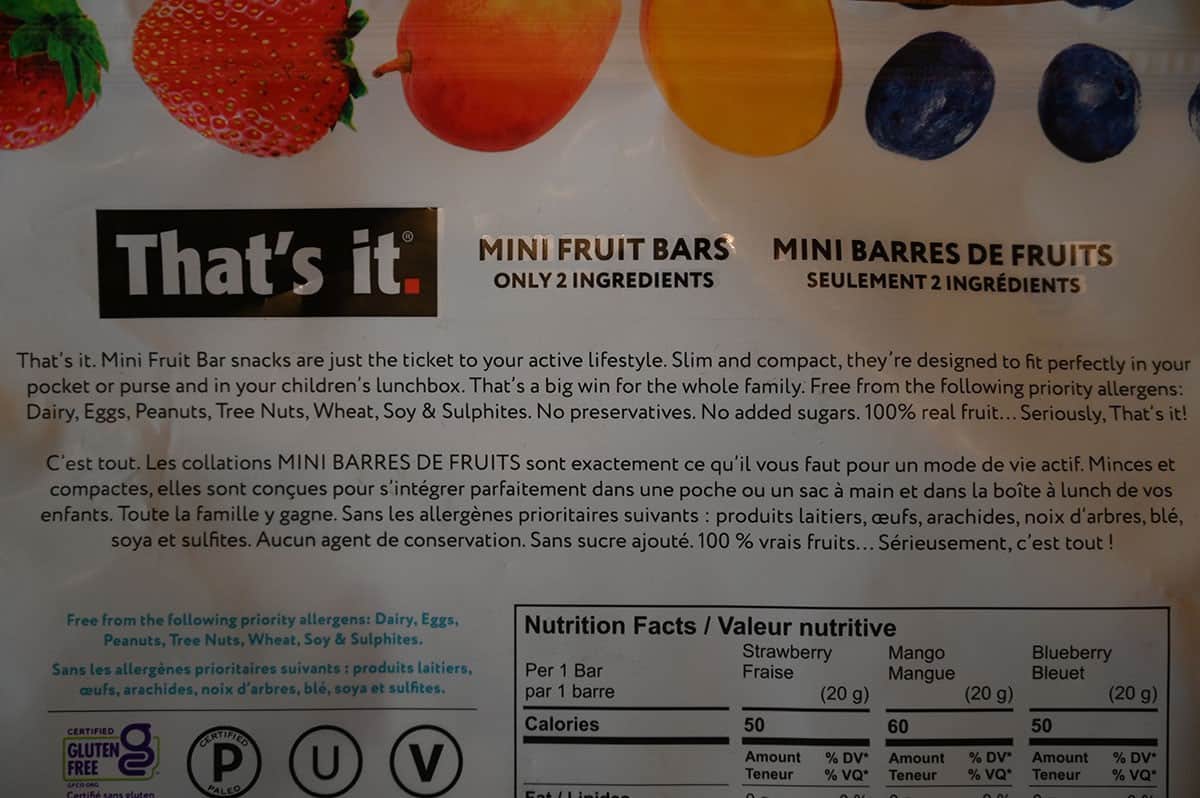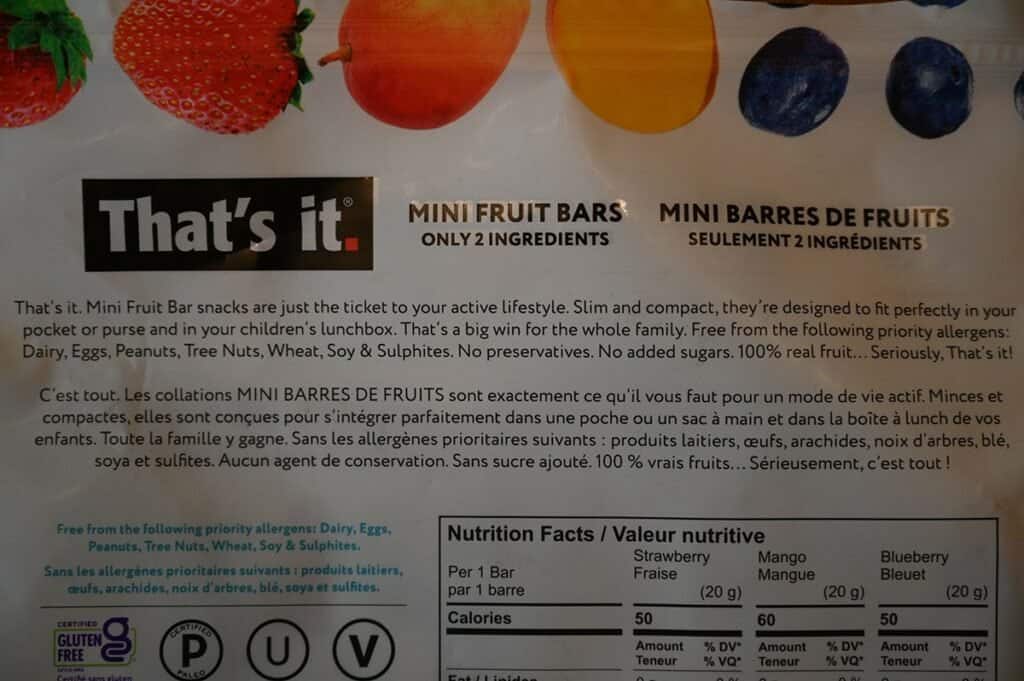 Nutrition Facts
Calories
Depending on the flavor of the bar, one bar is 50 to 60 calories, zero grams of fat, 12 to 15 grams of carbohydrates, two to three grams of fibre, nine to thirteen grams of sugar and zero to 15 mg of sodium.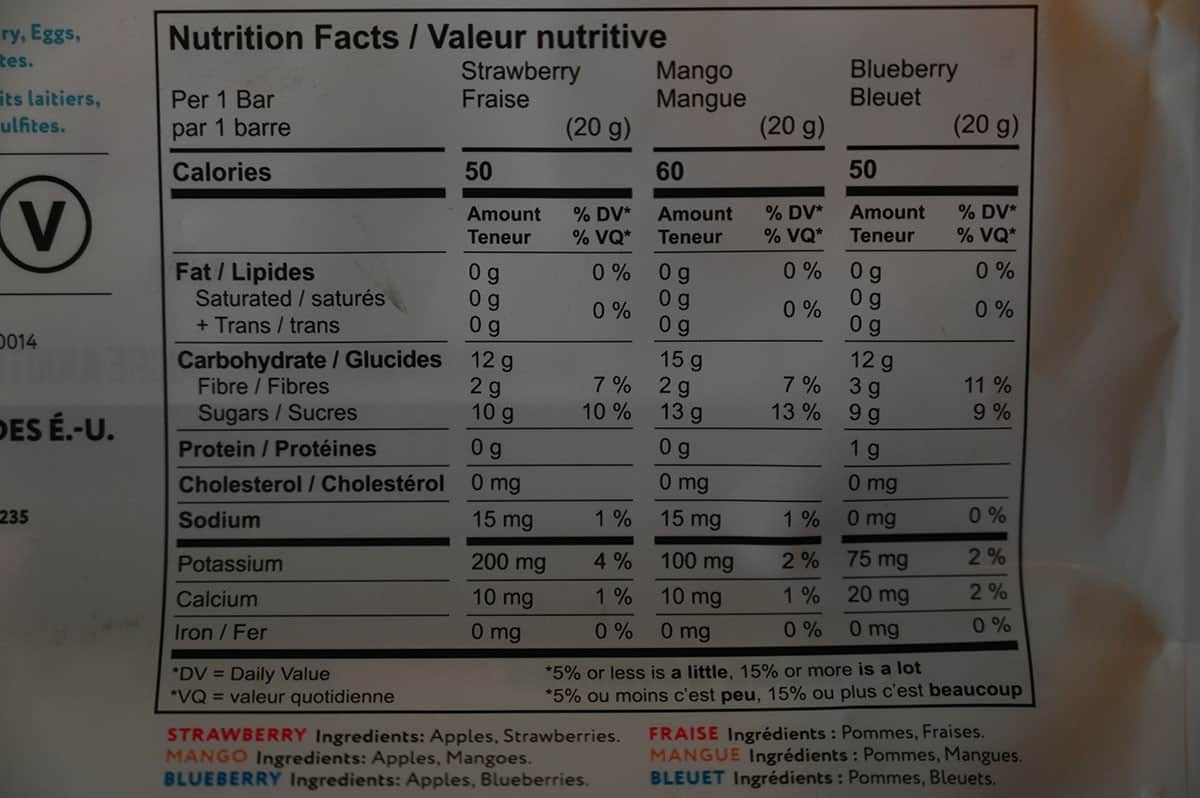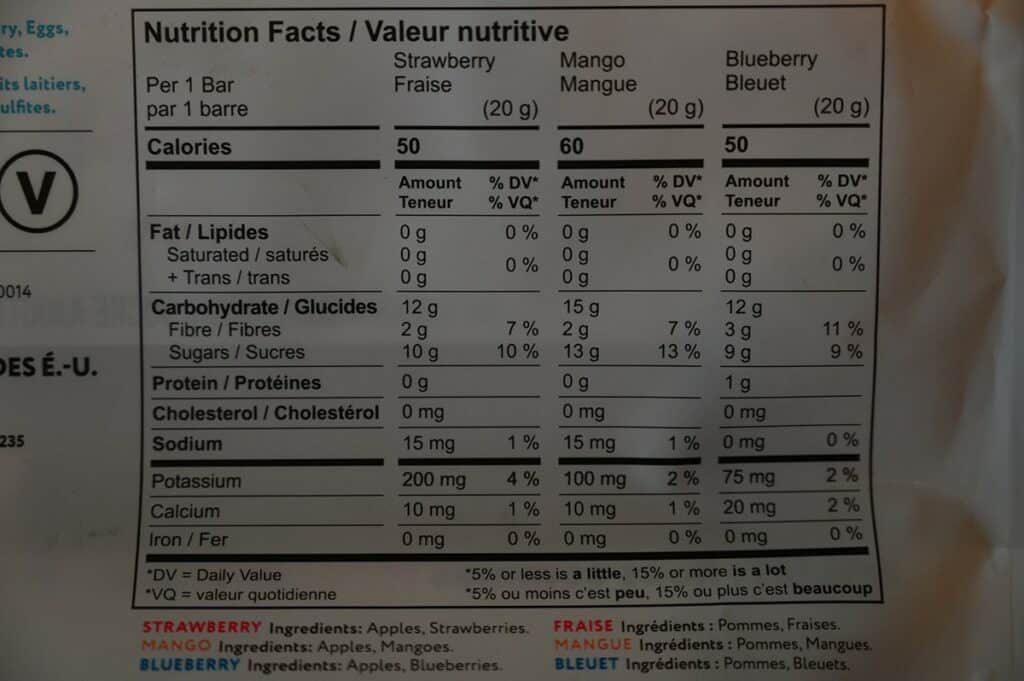 Ingredients
There's only two ingredients in each bar and both are fruit! Costco That's It bars are gluten-free, dairy-free, egg and nut free as well as free of soy and sulphites. They just have dried fruit in them.
Scoring
Taste: 6/10 (I liked the mango, the others not so much)
Cost: 2/10
Convenience: 10/10
Nutrition: 10/10
Overall
Walk on by!
There's other dried fruit bars or snacks that I much prefer, I like to pair dried fruit with some kind of fat like healthy nuts to keep blood sugar levels stable.
Have you tried these? What did you think? Would you try these?
---
Please note that this review was not paid for or sponsored by any third party. This product was purchased by Costcuisine for the purpose of producing this review. The opinions in this review are strictly those of Costcuisine. Costcuisine is not affiliated with Costco or any of its suppliers. In the event that Costcuisine receives compensation for a post from the manufacturer of a product or some other third party, the arrangement will be clearly disclosed (including where the manufacturer of a product provides Costcuisine with a free sample of the product).