Natural tasting sweet dried mangoes!
Please note that this review was not paid for or sponsored by any third party. I purchased this product with my own money and the opinions in this review are strictly my own. I am not affiliated with Costco or any of its suppliers. I am just a fan of the company. I write these reviews to help my fellow shoppers.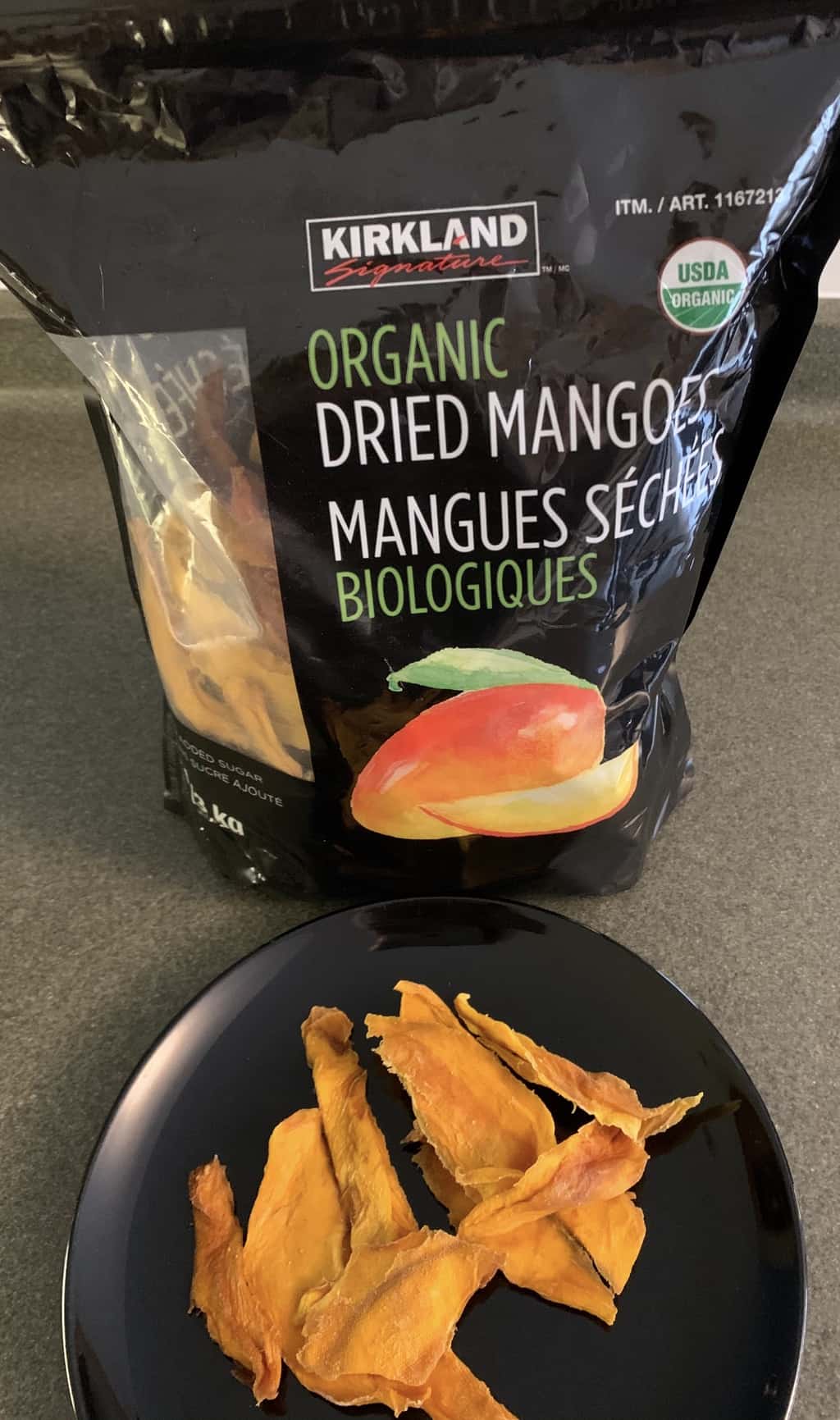 My husband Sean absolutely loves anything mango! We've had the dried mangoes from Costco years ago but they weren't Kirkland Signature and Sean ate them all up pretty quick so we haven't bought them since! Recently we picked up the bag of Costco Kirkland Signature Organic Dried Mangoes so now I can post a review on them!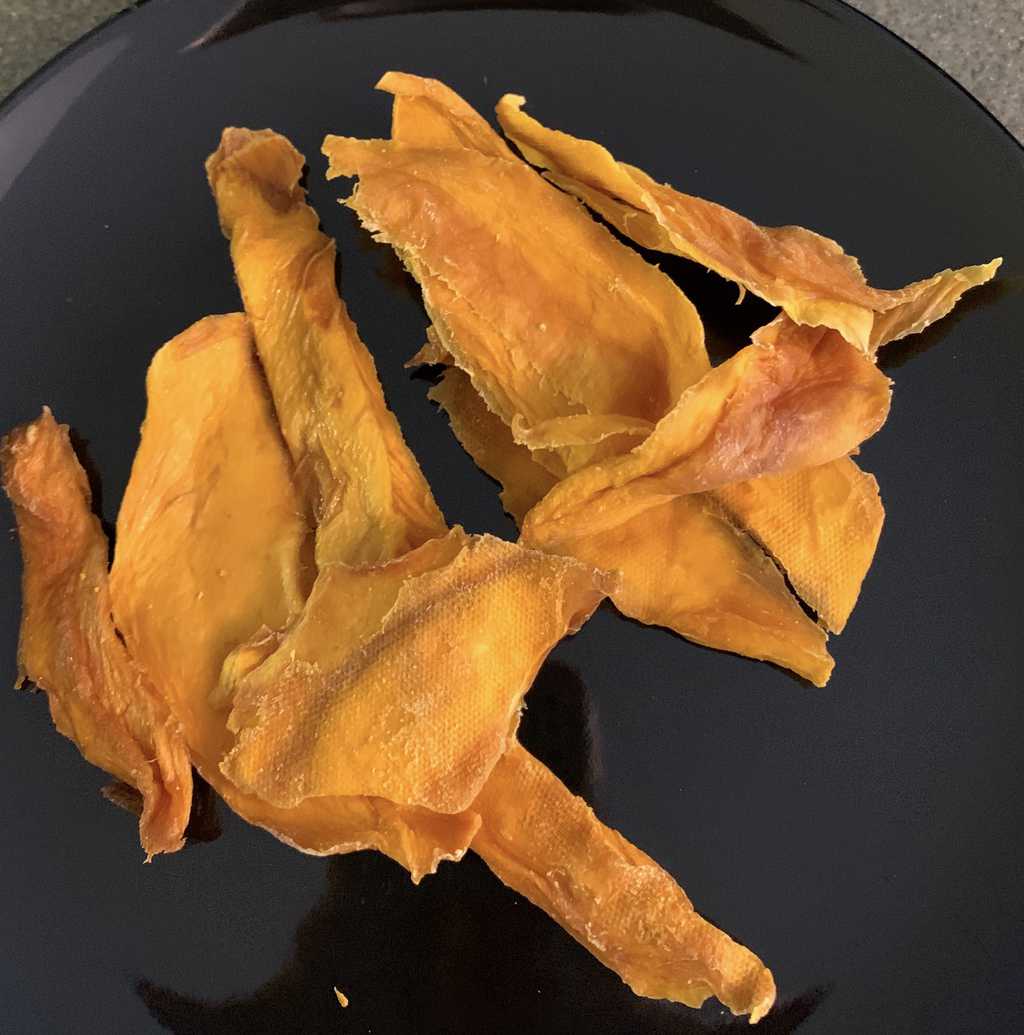 Taste
These are delicious! Sweet large strips of very chewy and slightly soft organic dried mango. If you like mango you'll love the taste of these. There's nothing added to them, just straight up dried organic mango that actually tastes very natural! I can't really say too much about what they taste like…because they taste like mango. Some people (like my dad) don't enjoy the texture of fresh soft mango. So if you enjoy the flavor of fresh mango but not the texture these might be something work checking out.
Cost
This big bag of dried organic mangoes is not cheap. $22.99 Canadian for a 1.13 kg bag.
Convenience
These are a super convenient snack or dessert or addition to your breakfast! The bag reseals so the mango stays fresh and all you have to do is open the bag and enjoy!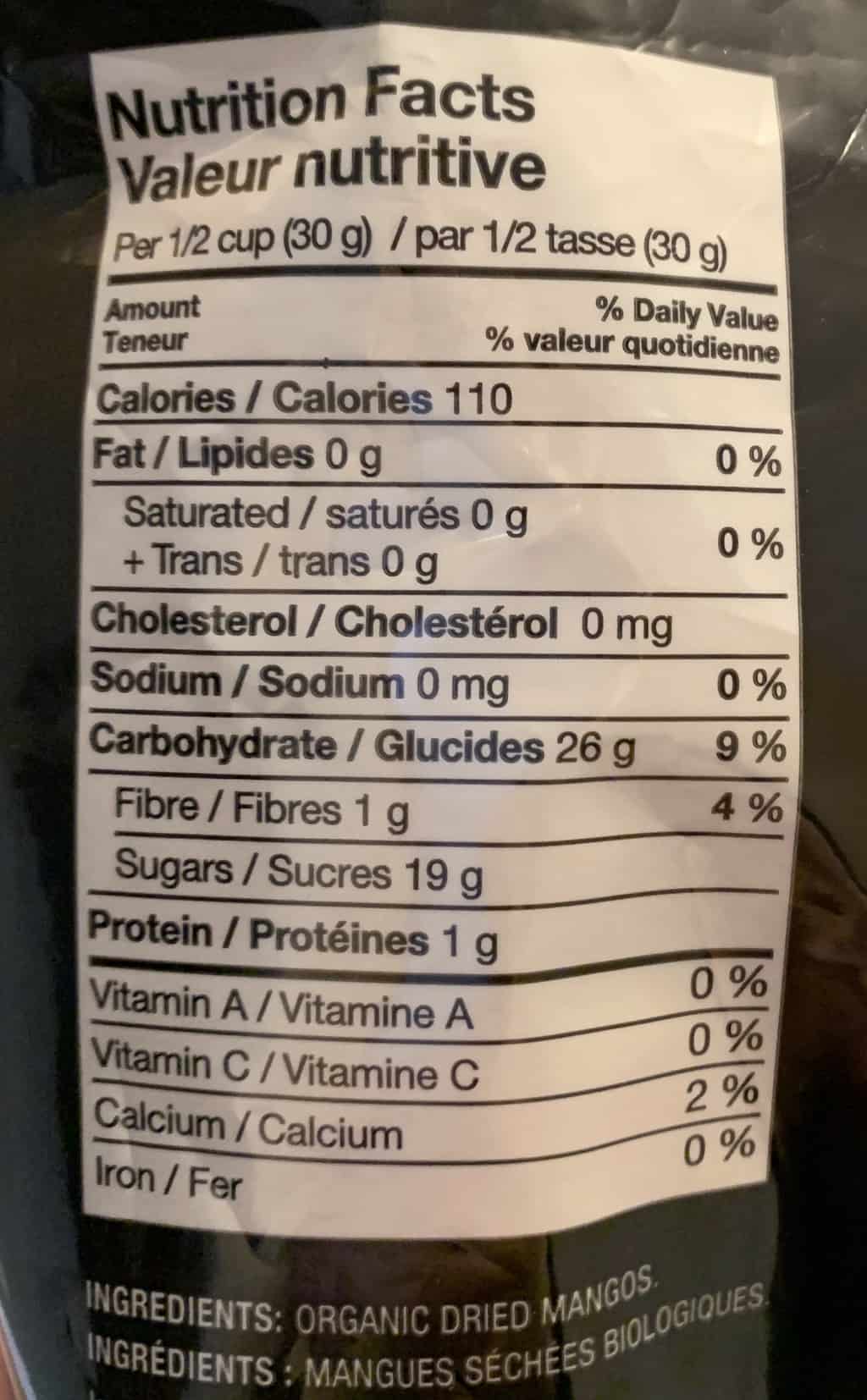 Nutrition
These are full of natural sugar. There's no added sugar but if you're closely watching your sugar intake you may want to steer clear of these. It's hard to say how much 1/2 cup is because of the shape of the mangoes!
These Costco Kirkland Signature Organic dried mangoes are absolutely delicious and it's easy to eat a ton of them and blow your sugar intake for the day out of the water. I'd repurchase these as a treat because both Sean and I love mango!
Taste: 9/10
Cost: 6/10
Convenience: 10/10
Nutrition: 9/10
Do you prefer fresh or dried mangoes? Would you buy these? Why or why not?