Calling all protein lovers. The Costco Kirkland Signature protein bars are back in Canada!
Please note that this review was not paid for or sponsored by any third party. I purchased this product with my own money and the opinions in this review are strictly my own. I am not affiliated with Costco or any of its suppliers. I am just a fan of the company. I write these reviews to help my fellow shoppers.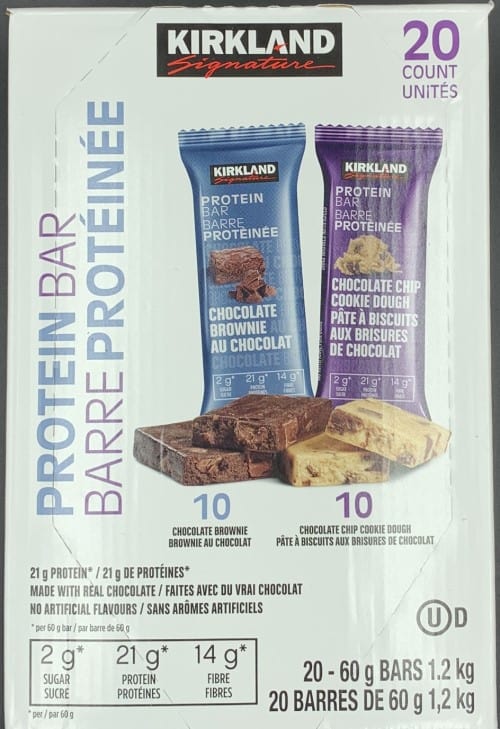 For anyone who doesn't know, Costco Canada stopped selling the Costco Kirkland Signature protein bars for quite some time, they were popular, people loved them and then…they vanished. If you shop at Costco regularly, you probably have figured out by now that your favorite items can get discontinued in the blink of an eye. I'll cover why these protein bars are so popular in this post.
Taste
People seem to love protein bars because they're convenient, reasonably healthy, filling and provide a large amount of protein in the form of a tasty treat. If you've never had a protein bar, let me tell you there is quite the variety of protein bars available and some taste amazing and some are just awful. Some resemble the taste and texture of a candy bar while others have a texture like a fudge or soft taffy and taste like raw cookie dough. You can get protein bars that are hard to digest and are chalky tasting and others that keep you full and make you feel like you just ate delicious dessert. The Costco Kirkland Signature protein bars are definitely on the softer side and the texture is more like a thick taffy or fudge. There's two flavors in the box, chocolate chip cookie dough and chocolate brownie. Both taste like you're eating something sinfully good but I prefer the chocolate chip cookie dough flavor. It actually tastes a lot like raw cookie dough and the best part is the massive chocolate chunks in the bar that add variety and depth to the soft, taffy-like texture. Despite being a huge chocolate lover, I love the combination and the different flavors, the vanilla-y cookie dough and the chunks of chocolate. The Costco Kirkland Signature Chocolate Brownie protein bar is also delicious, has chocolate chunks and makes a pretty good replacement for a real deal brownie. I won't say it makes a true replacement, because let's be honest, nothing can truly replace a real deal brownie but this is pretty close. These are definitely on the SWEET side and do have a tad bit of an artificial taste, if you're not into super sweet, dessert wanna-be protein bars then you might want to skip these. However if you're like me and want to eat dessert all day, every day. Check these out.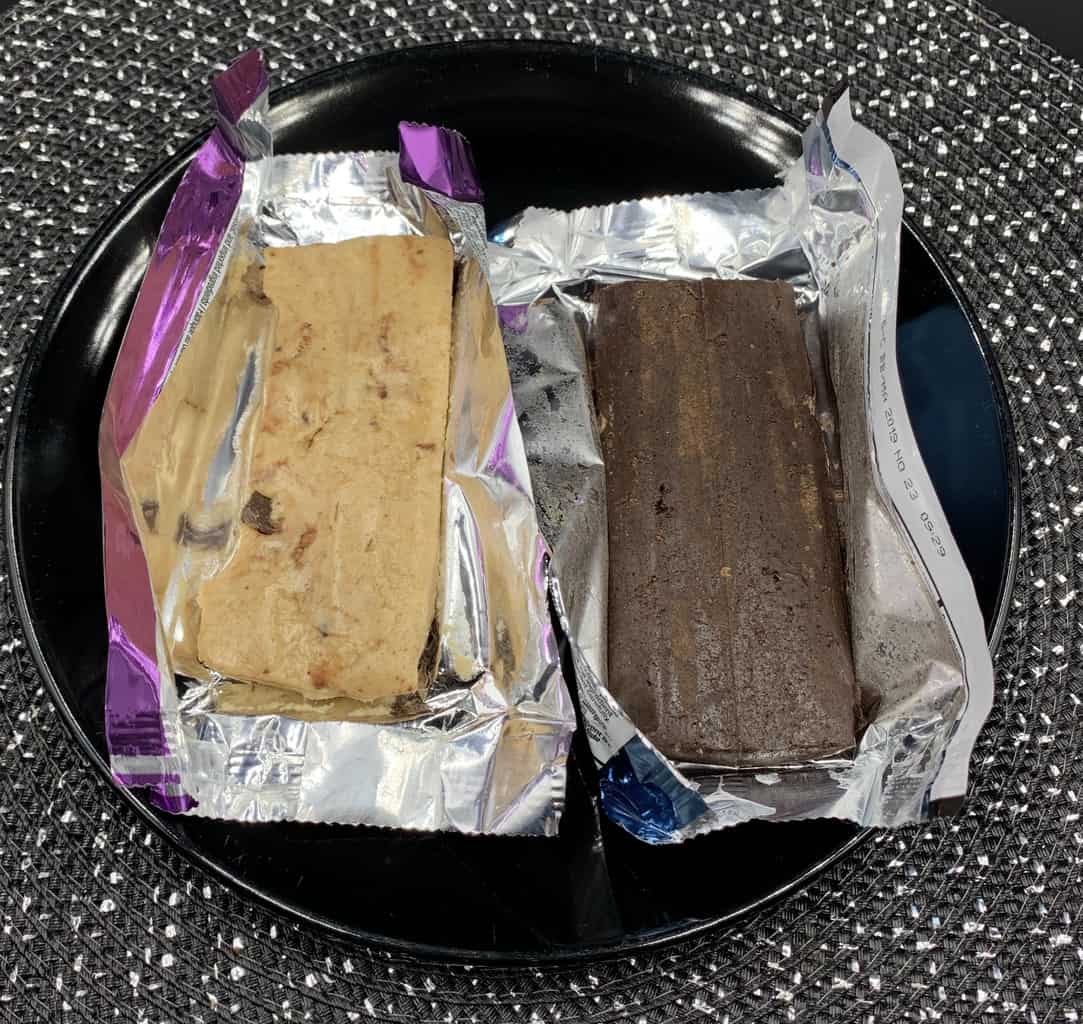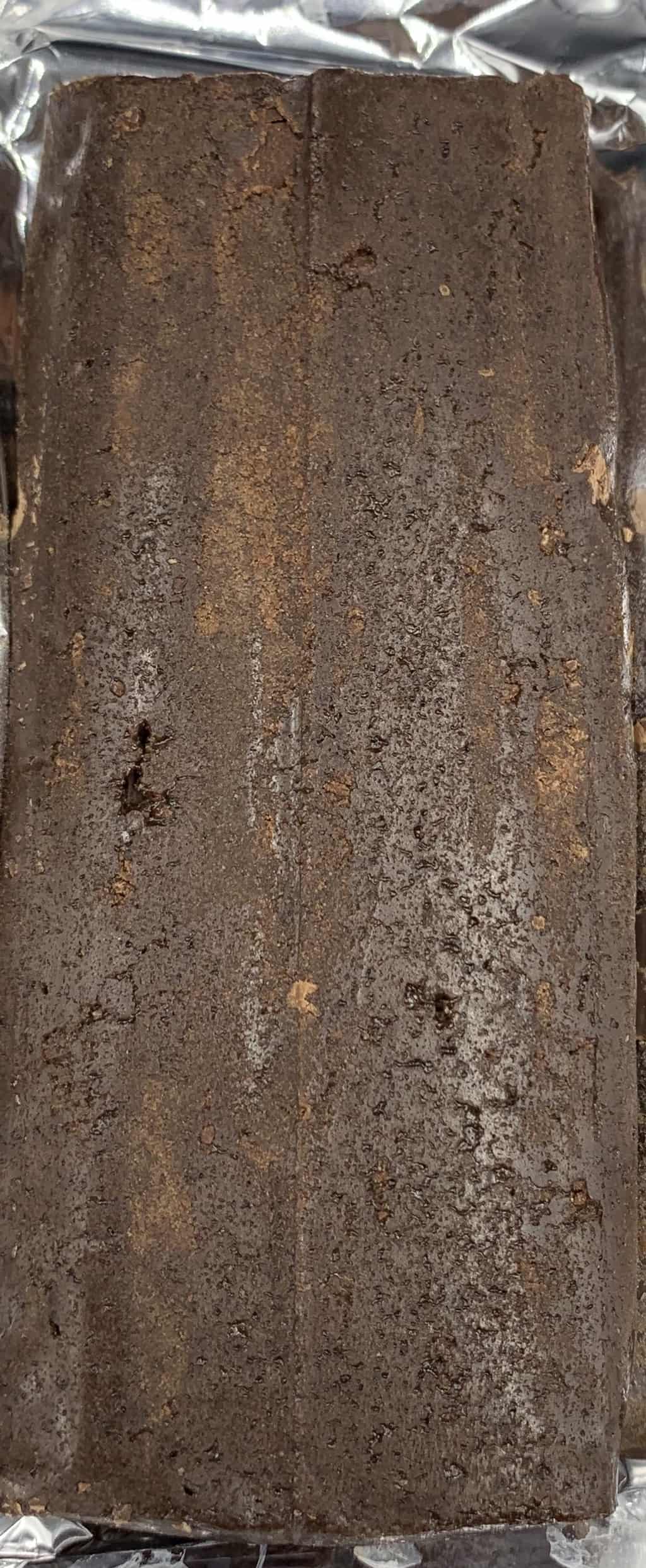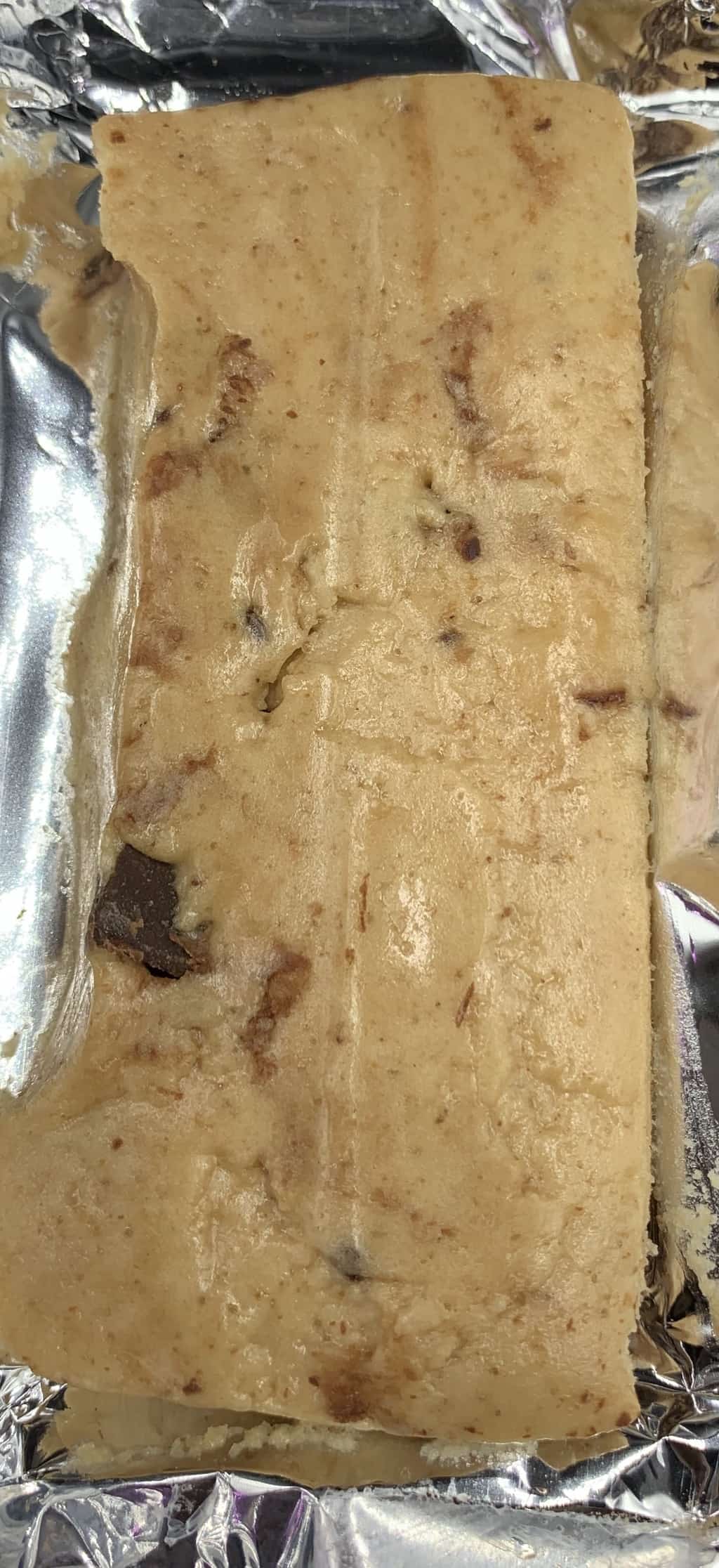 Cost
Let's talk about the cost, protein bars are NOT cheap. Some are cheaper than others, yes but those are usually not as good. You get 20 in the box and the cost of the Costco Kirkland Signature Protein Bars is $23.99 Canadian, not on sale. This works out to be about $1.20 per bar. A very popular other brand that I feel has similar taste, texture and nutrition information sells a box for about $40 Canadian, meaning over three dollars Canadian per bar (protein bar fans know exactly which brand I'm talking about). If you want a high quality, tasty, macro friendly, very reasonably price protein bar it doesn't get much better than the Costco Kirkland Signature Protein Bars.
Convenience
Costco Kirkland Signature protein bars are loved for their convenience. They make an awesome snack or meal replacement and can easily be stored in purses, glove compartments, diaper bags, brief cases, gym bags, etc. You can even have one of these for dinner (I've done it). The protein bars stay fresh in the box and have quite a long best before date. I often don't eat a whole bar. If you're like me and don't eat an entire bar, no problem simply keep the bar in the original wrapping and put the bar in a ziplock and it stays pretty fresh for a day or two. It will get hard if you leave it for like a week. Also I recommend not wrapping elastic around the bars wrapper (I've done this in an attempt to keep the freshness locked in). What happens is the bar sticks to the wrapper and you waste some protein bar!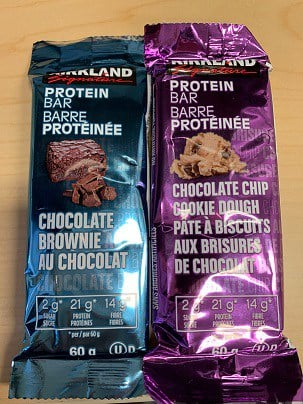 Nutrition
Nutrition wise these are one of the better protein bars available. Both flavors are 200 calories, seven grams of fat, two grams of sugar, 14 grams of fibre, 21 grams of protein and 160 mg of sodium. The bars are sweetened with Erythritol and Stevia. If you are lactose intolerant or have a nut allergy, these are not a good option for you as they contain milk and nuts. Also I'm going to put this out there, some people simply cannot tolerate protein bars and don't digest them well. You'll know pretty quick if this is you, if you eat a protein bar and then 6 hours later wonder why you're so bloated, gassy and experiencing indigestion, it's probably the protein bar. These has a ton of fibre. If you eat one of these with your massive kale salad, you might be setting yourself up for a bathroom disaster. Other people can eat like 3 of these a day and experience no problems. You just have to be careful is all I'm saying!




I won't need to buy these anytime soon as I usually only eat a quarter or a half per day but when I'm craving something sweet or feel a little hungry I grab a piece and feel like I'm eating something similar to a dessert while getting a nice amount of protein that will curb my hunger. If you're a protein bar fan or looking for something to bring to work for an easy breakfast or snack I recommend you check these out.
Taste: 9/10
Cost: 8.5/10
Convenience: 10/10
Nutrition: 9/10
Are you a protein bar fan? Why or why not? What's your favorite protein bar?