Protein bars that taste like dessert!
Please note that this review was not paid for or sponsored by any third party. However, I was given a free sample of this product to review. The opinions in this review are strictly my own. I am not affiliated with Costco or any of its suppliers. I am just a fan of the company. I write these reviews to help my fellow shoppers.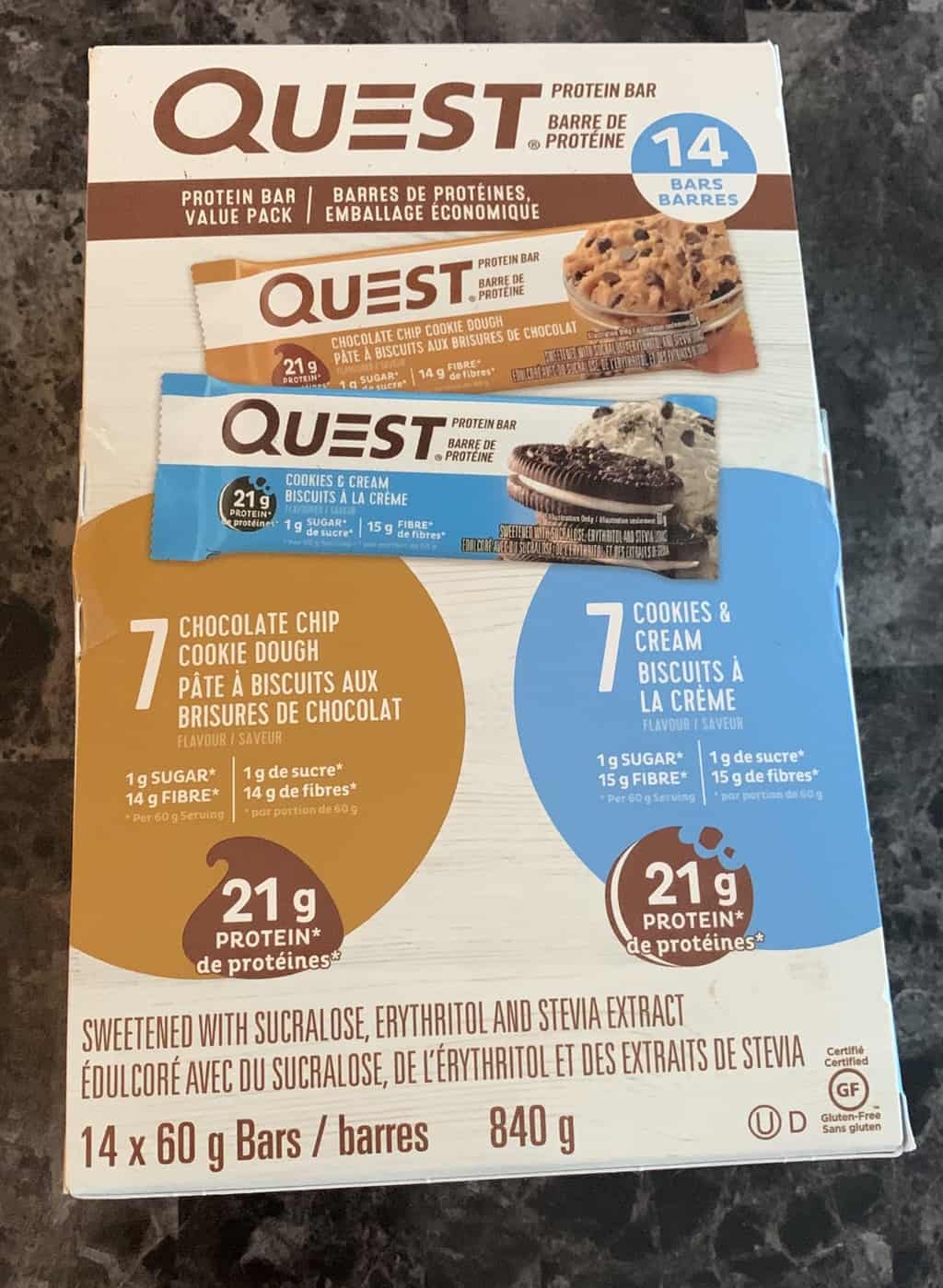 I've tried a ton of different protein bars in my past! I went through a protein bar stage where I would bring one to work every day. Then I decided to try to focus on eating more whole foods "real" food and stopped eating protein bars. Remember the Costco Kirkland Signature Protein Bars that they no longer carry? I noticed Costco started carrying the Quest protein bars so I picked them up to review.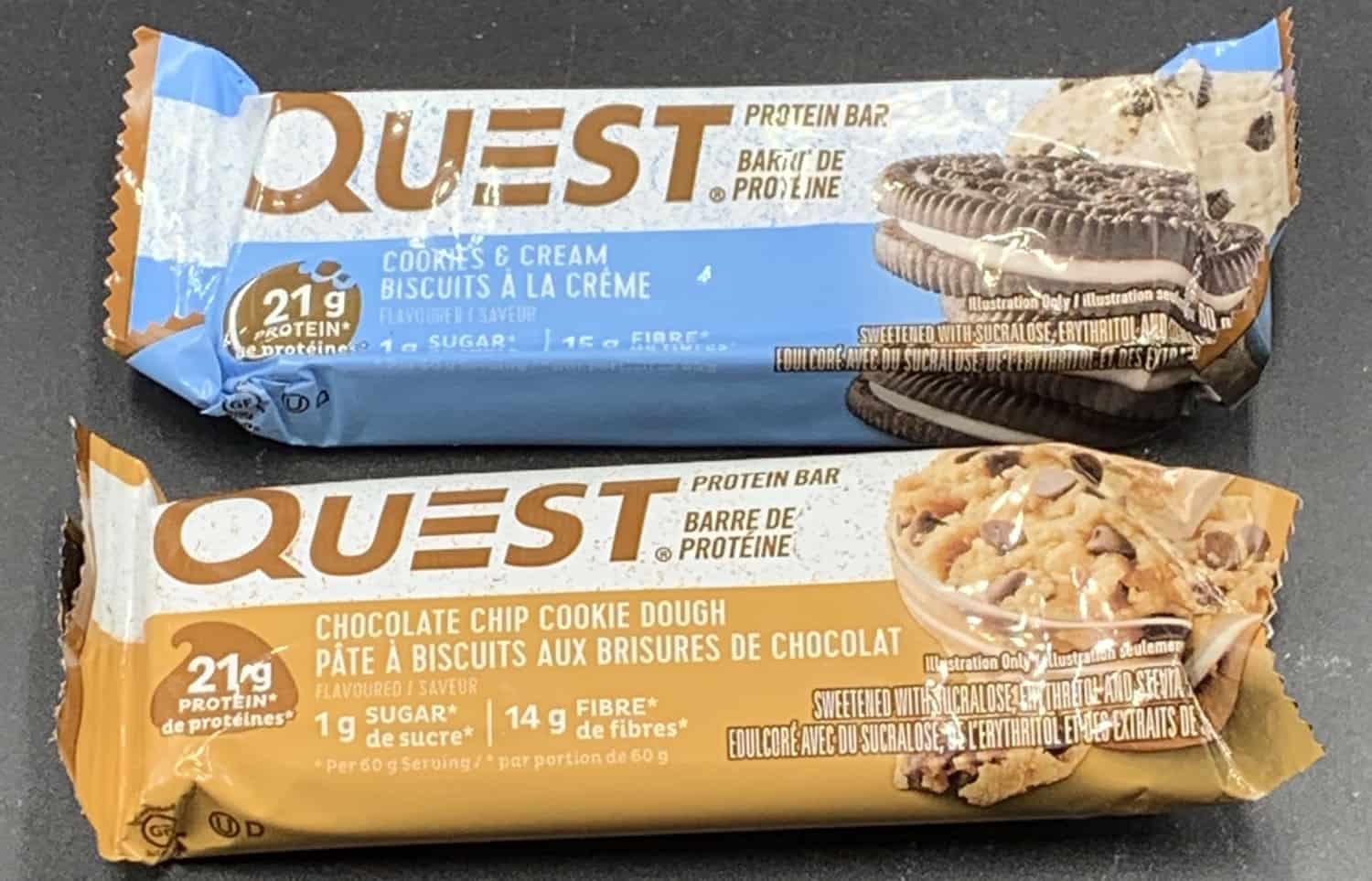 Taste
Okay if you've had protein bars before and are used to the consistency and taste, you'll love these. If you've never had a protein bar before you might find these taste a bit chalky or artificial but honestly considering other protein bars I've tried, these are pretty delicious! They're soft, chewy, sweet and taste like you're cheating on your diet or straight-up eating dessert. The cookies and cream flavor have chunks of cookies that actually taste like bits of Oreo. The chocolate chip cookie dough has chunks of chocolate that taste like real chocolate chips. They go really well with coffee in the morning or for a snack. They do taste artificial and slightly too sweet but if you're eating a protein bar labelled "cookies and cream" you're pretty much looking for artificial!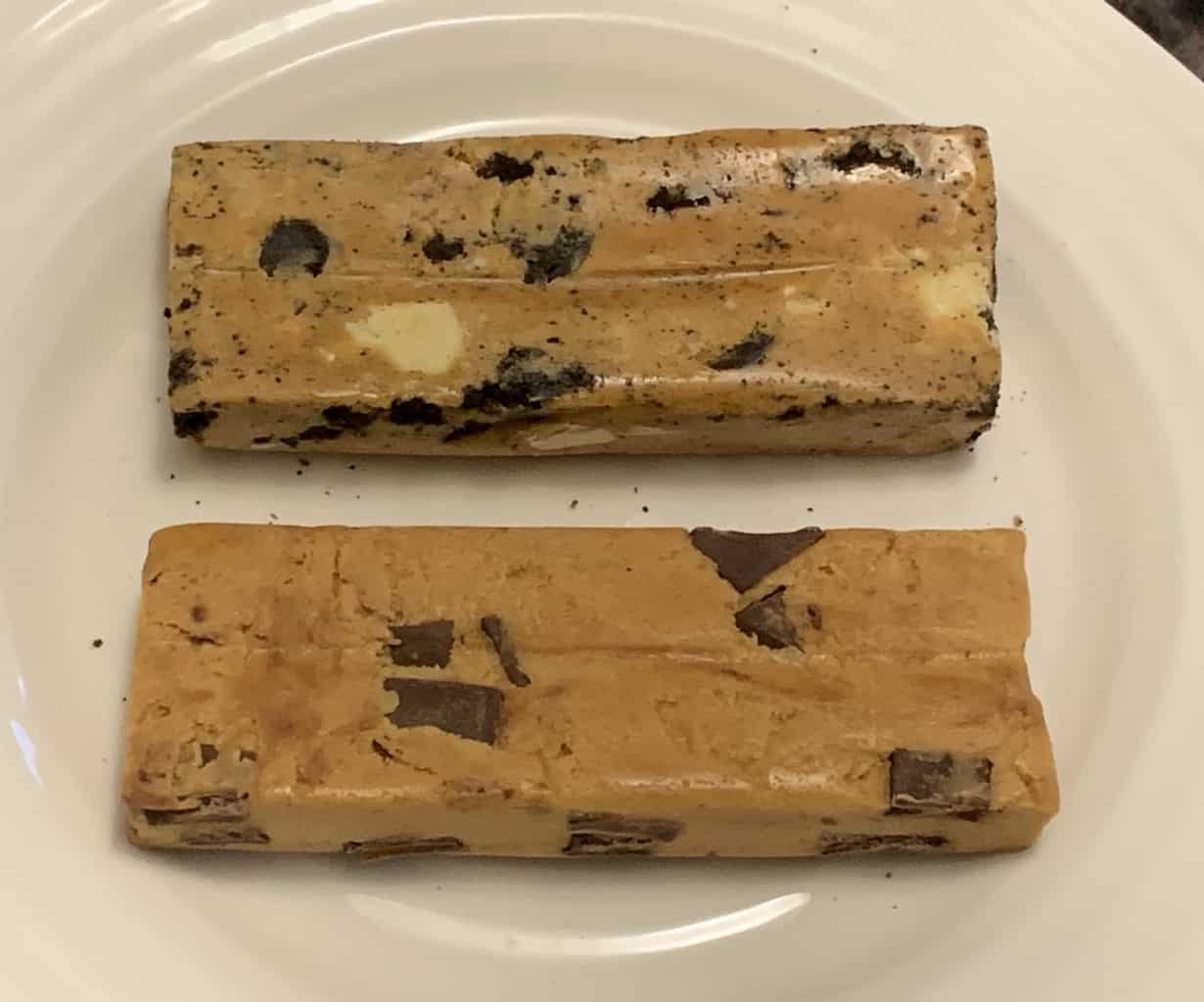 Cost
I paid $28.99 Canadian for the pack of 14 bars which is not cheap! However it's much cheaper than buying the Quest bars at the grocery store, I've seen them selling for $3 to $4 each.
Convenience
These are perfect for a breakfast or lunch meal replacement or to have as a snack. They're also great to have in the car in case you ever need some quick calories and protein. The best before date is about eight months from the date I purchased the bars.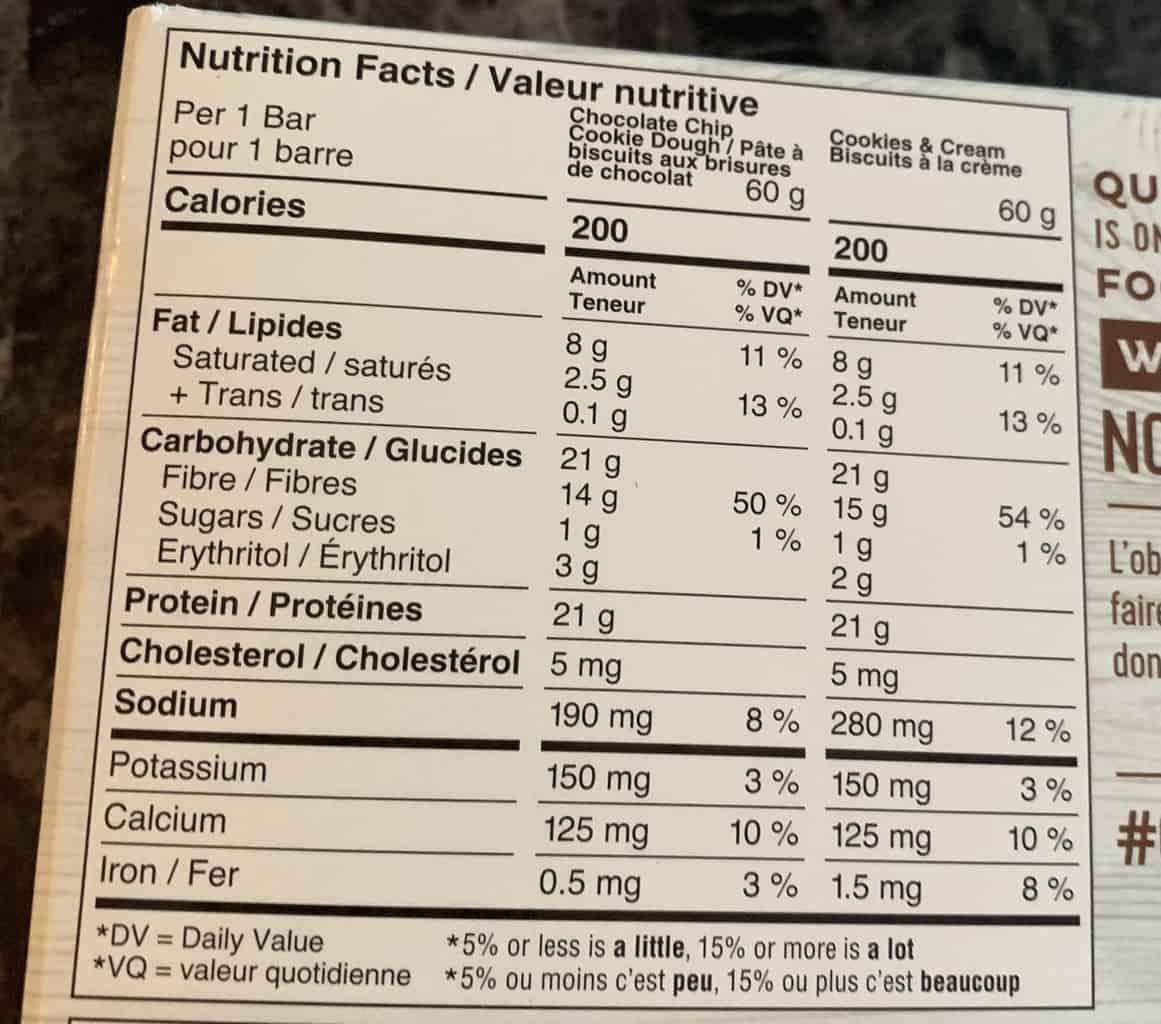 Nutrition
Both Quest protein bar flavors in the box from Costco are 200 calories, 8 grams of fat, 21 grams of carbohydrates, one gram of sugar and 21 grams of protein. If you're sensitive to milk protein you'll probably find these upset your tummy because that's the main ingredient in the bars.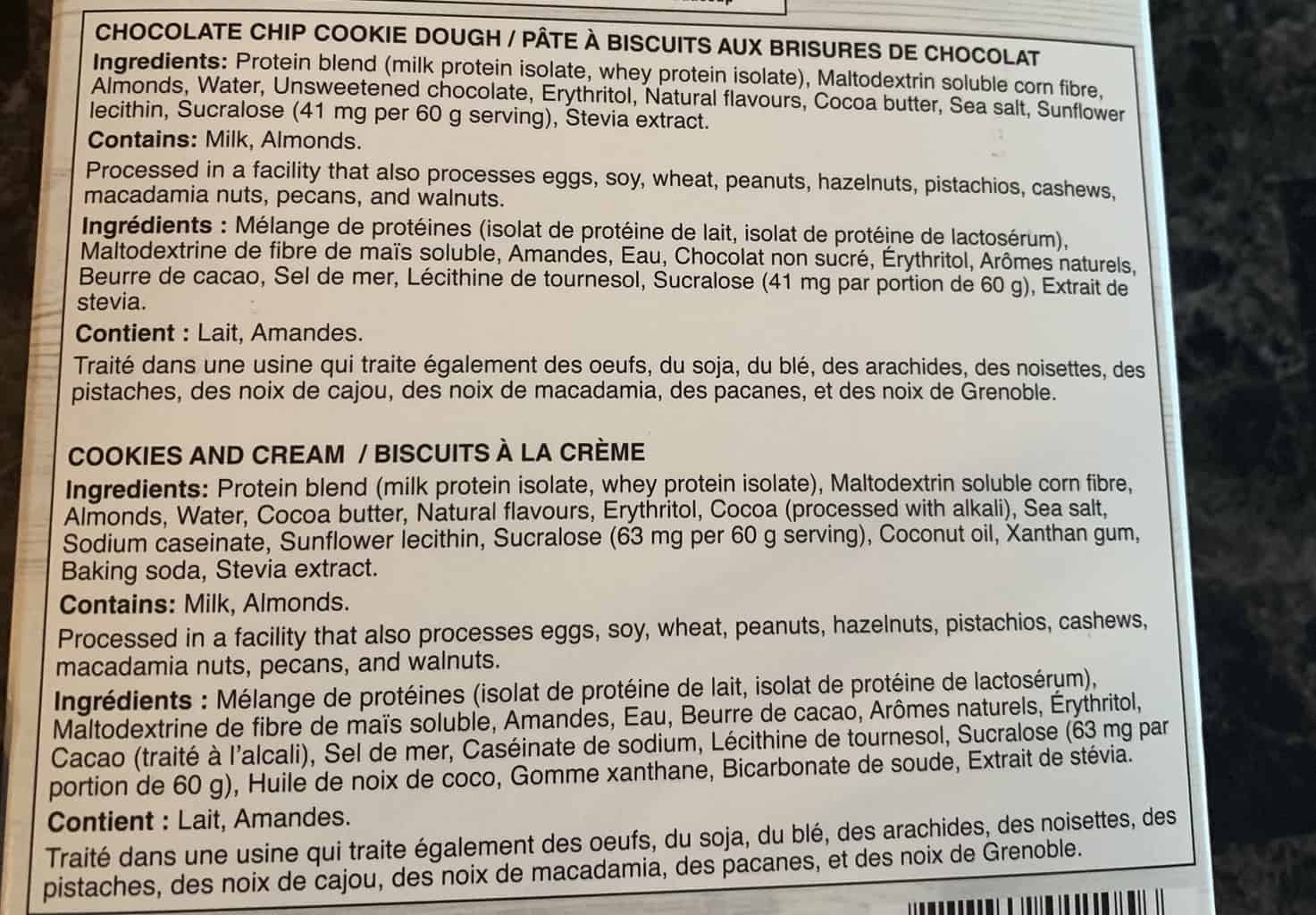 I actually really like these bars and have enjoyed eating my box, it feels like I'm eating a treat everytime I have these. I'm trying to focus on eating whole foods and less processed foods so I'll probably stick to my RX Bars from Costco.
Taste: 8/10
Cost: 4/10
Convenience: 10/10
Nutrition: 7/10
What's your favorite protein bar from Costco?