Are you looking for a way to sneak some veggies into your or your kid's sweet snack? The Costco MadeGood Chocolate Chip Granola Bars are gluten-free, dairy-free and have vegetables added to each bar! But do you taste the vegetables? Read more to find out!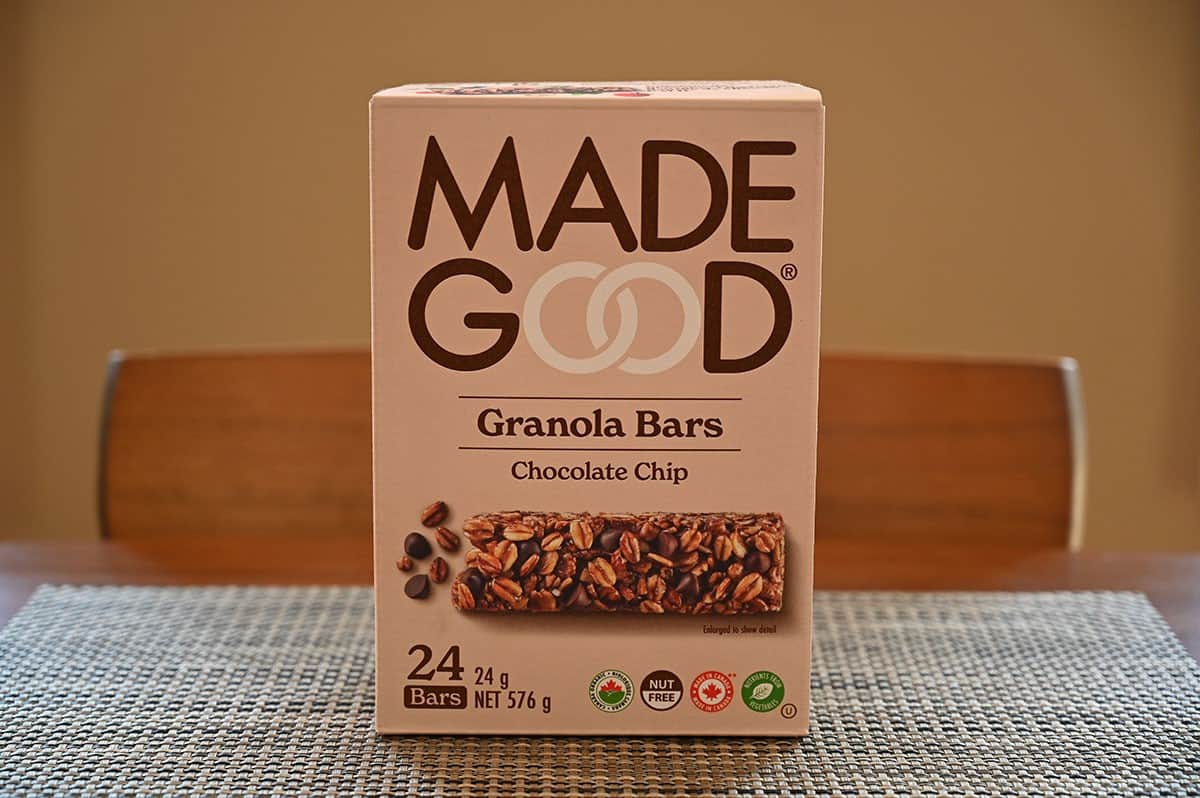 Today I'm reviewing the Costco MadeGood Chocolate Chip Granola Bars. During our last visit to Costco, I had a craving for granola bars so picked these up!
There are a few similar products at Costco, like the Costco MadeGood Red Velvet Mini Cookies, Costco MadeGood Granola Minis, Costco Clif Kid ZBar, Costco E&C's Heavenly Hunks, Costco Kirkland Signature Soft & Chewy Granola Bars and Costco That's It Mini Fruit Bars.
Location in Store
You can find the MadeGood granola bars in the snack section at Costco, at the front of the store by all the nuts and protein bars. The item number is 1158349.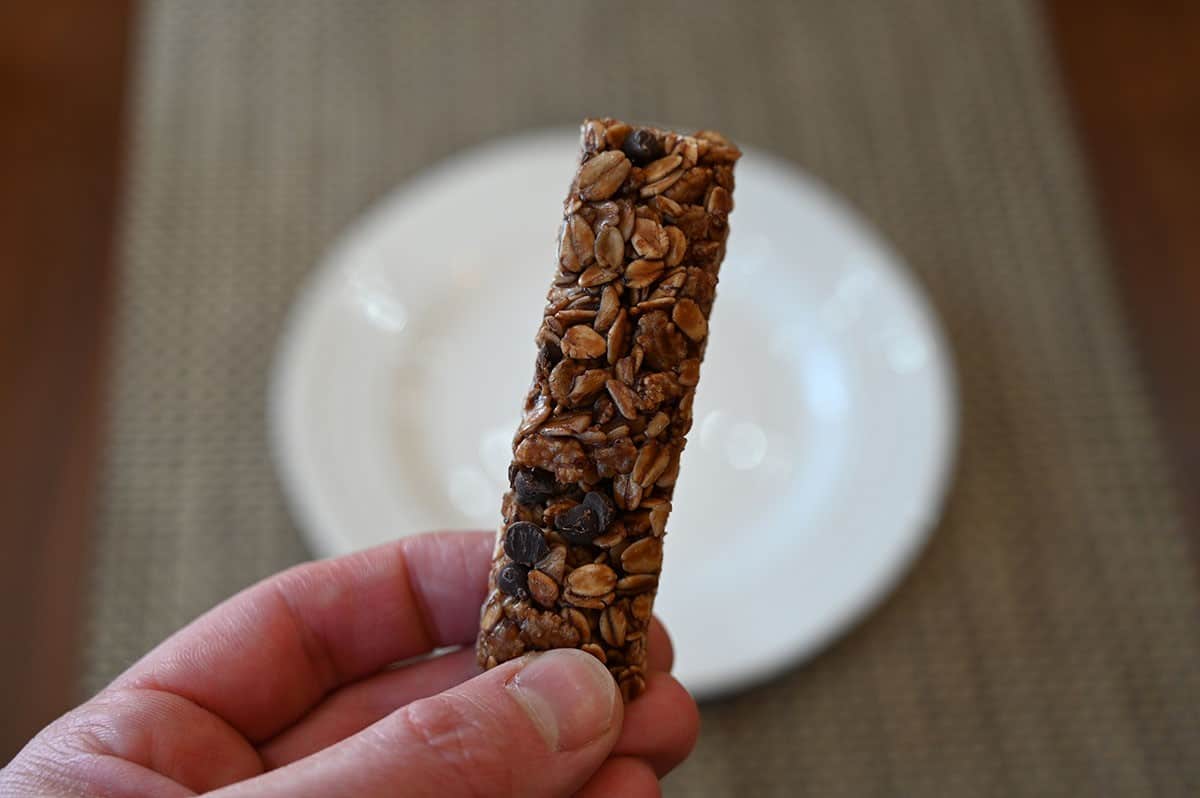 Taste
These granola bars are definitely soft and very chewy but I find them too sweet! I love sweet things and found these had too much sugar and such a sticky texture from all the syrup. The amount of sweetness overpowers the sweetness coming from the chocolate chips in the bar. so the chocolate chips seem unnecessary.
Although there are vegetables listed on the ingredients, you can't taste any spinach, broccoli or shiitake mushrooms when eating these. Maybe because the sugar hides the vegetable flavors. There's a decent amount of chocolate chips in each bar and when tried alone, the chocolate is pretty tasty.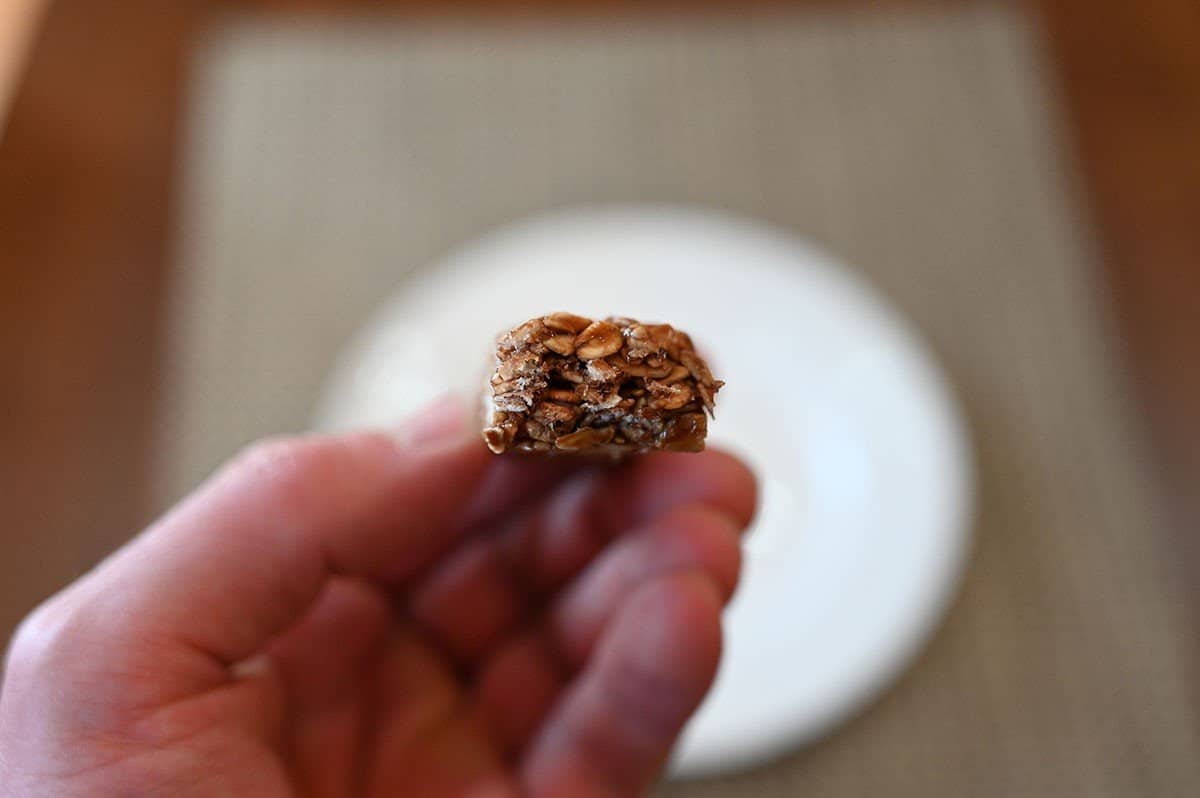 Cost
The 576-gram box of 24 granola bars costs $12.49 Canadian at Costco which isn't bad for so many bars! Growing up I was the kid that would ask mom/dad to buy snacks like this at Costco and then end up only eating a few and deciding I was over them.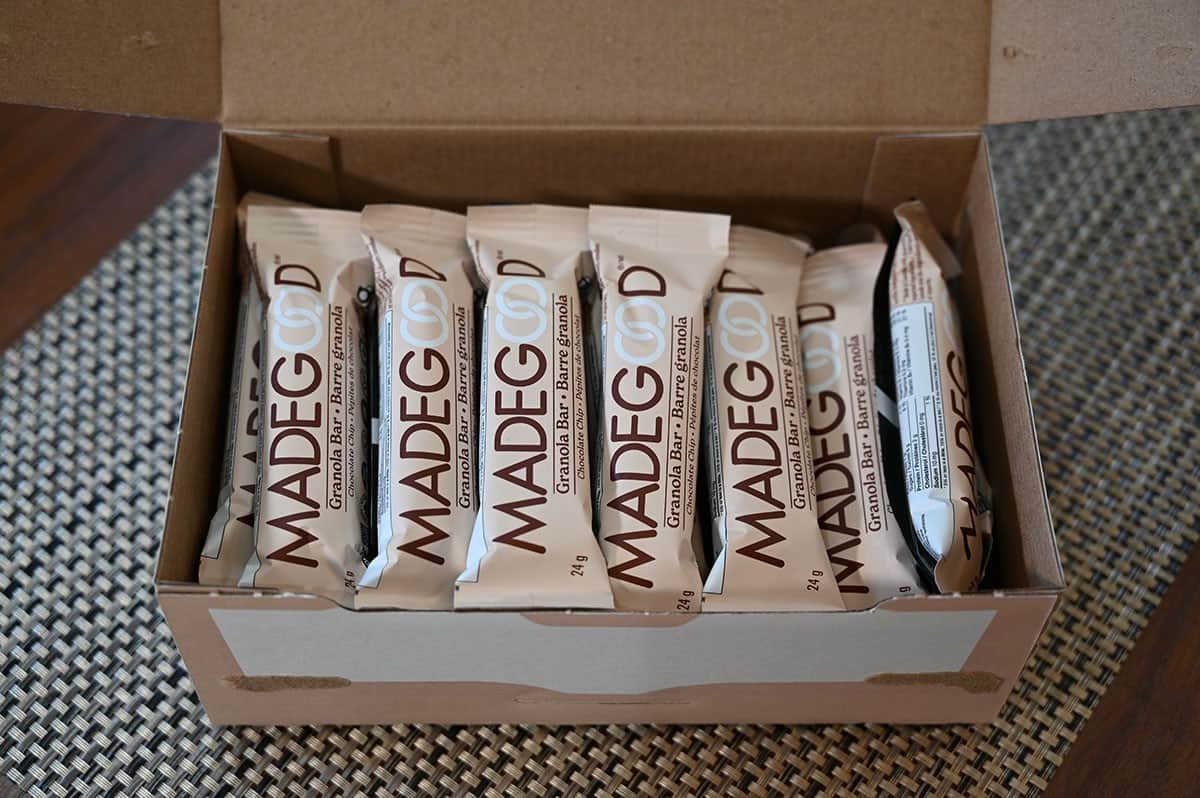 Convenience
The best before date listed on the box is 13 months from the date I purchased the Costco MadeGood Chocolate Chip Granola Bars. Each bar is individually wrapped.
These are great for a kid's lunch because they're made in a dedicated peanut and tree-nut-free facility! The fact they have vegetables in them doesn't hurt either.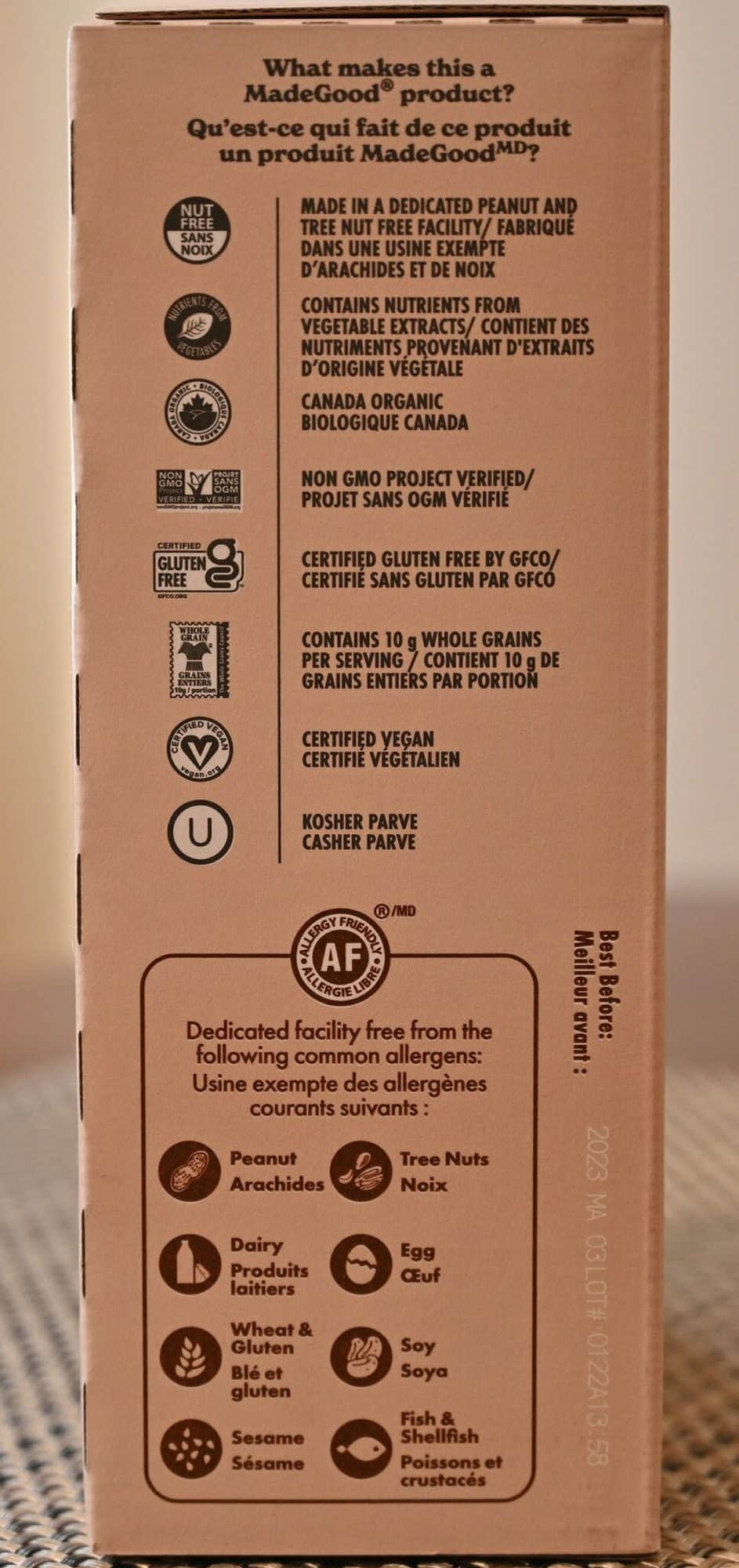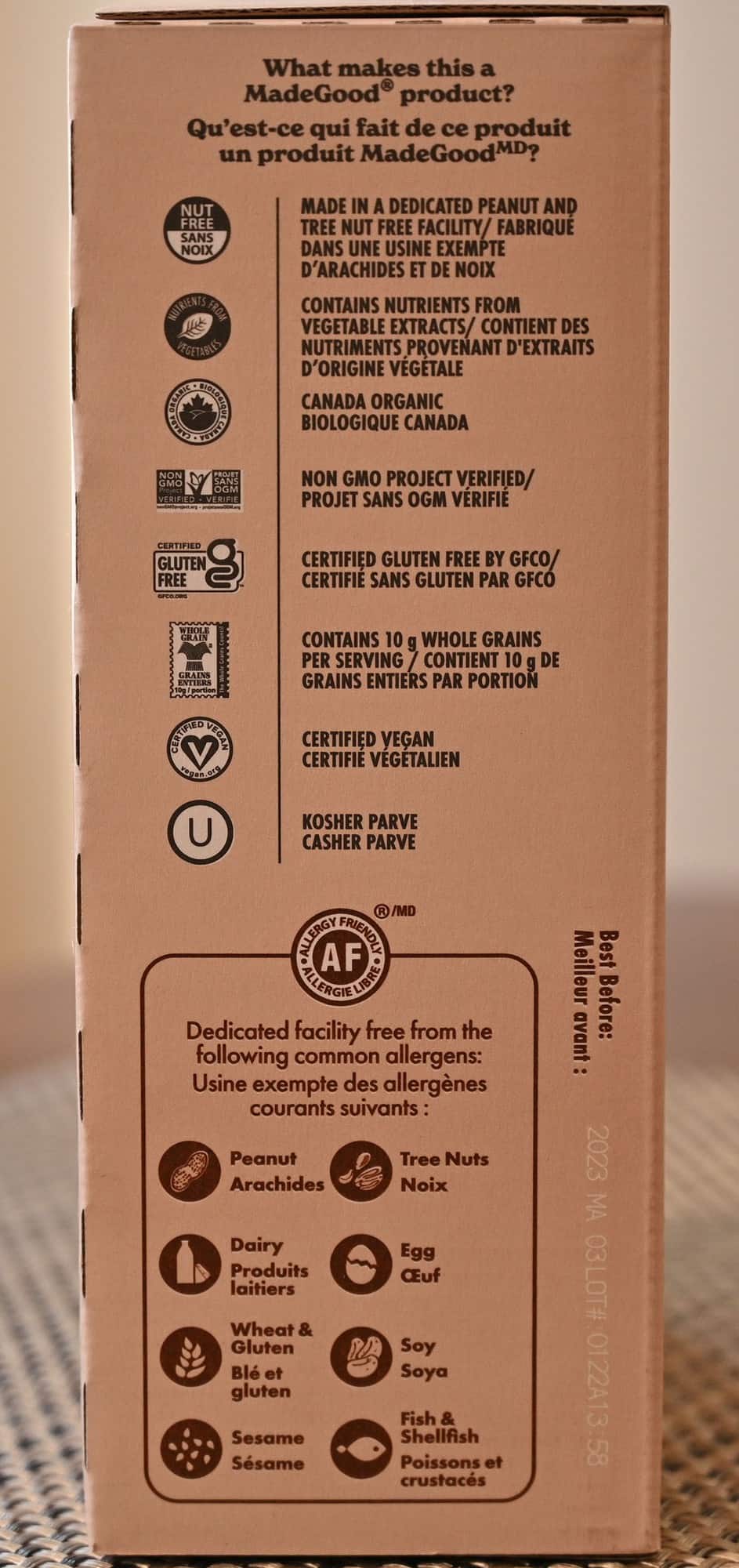 Nutrition
Calories
One bar is 100 calories, three and a half grams of fat, 17 grams of carbohydrates, one gram of fibre, six grams of sugar, two grams of protein and 10 milligrams of sodium. That's less sugar than I expected due to how sweet they taste!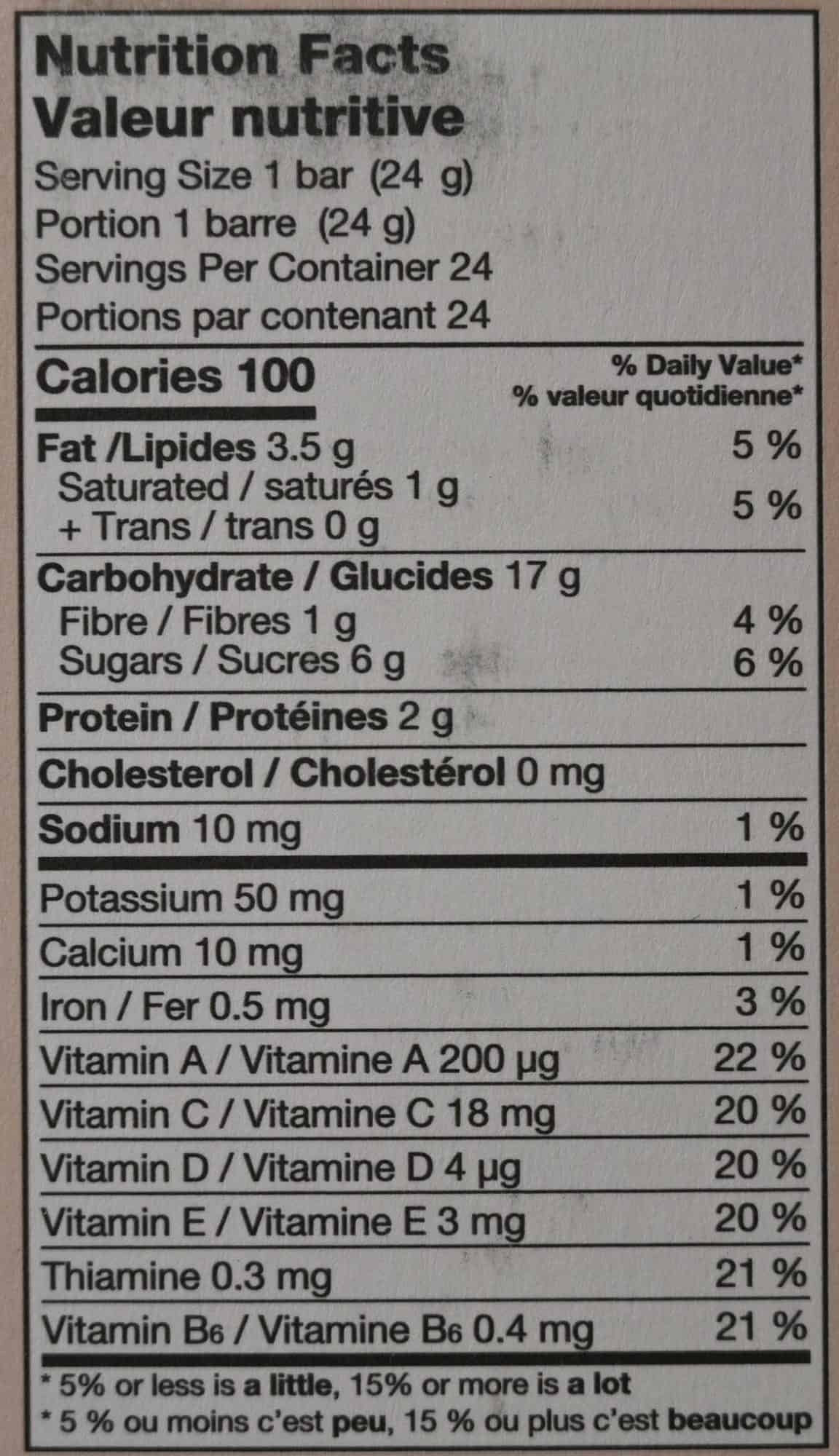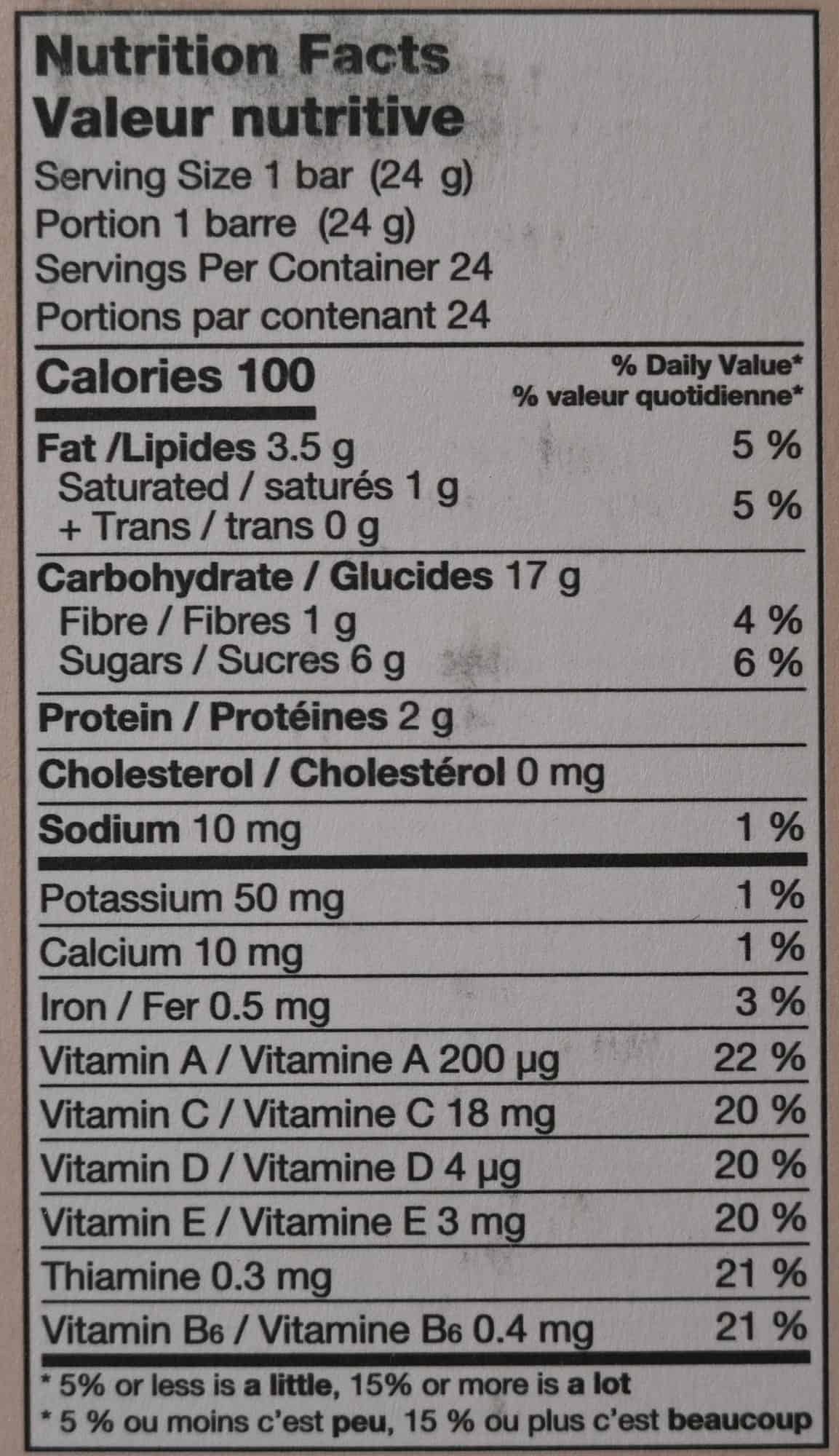 Ingredients
Also for my gluten-free, dairy-free or vegan readers, these granola bars are all of those! I love how they sneak spinach, broccoli, carrots, tomatoes, beets and shiitake mushrooms into the bars too!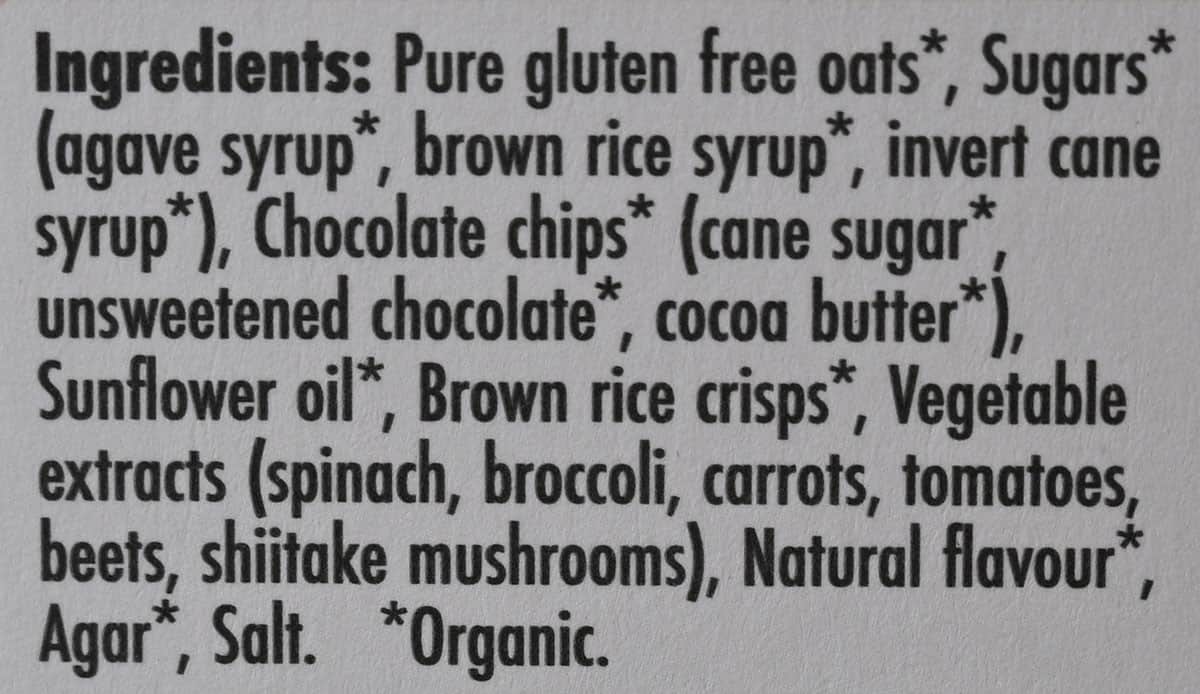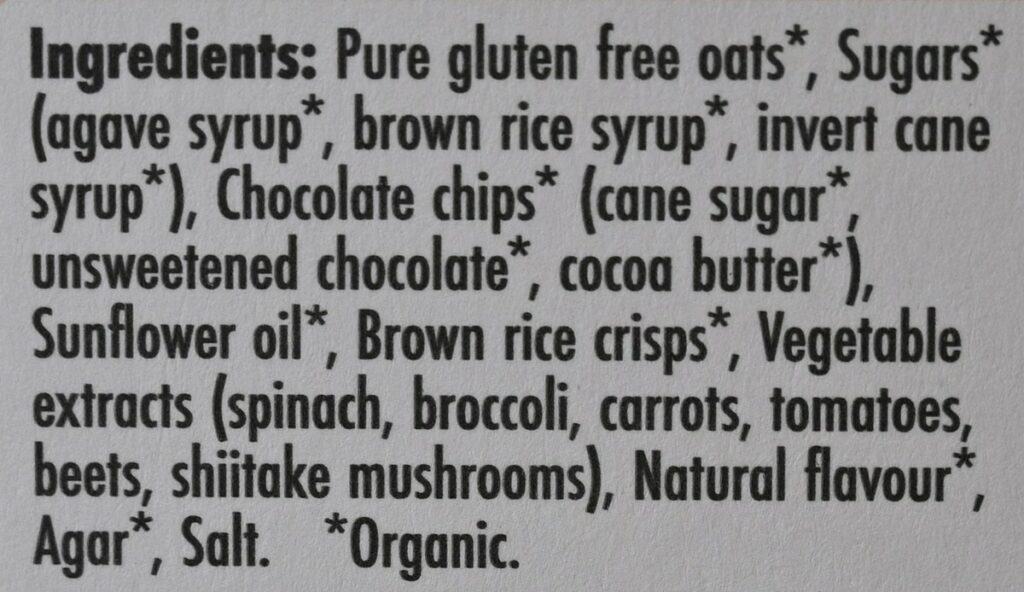 Scoring
Taste: 7/10
Cost: 7/10
Convenience: 10/10
Nutrition: 4/10
Overall
Give it a try!
I was hoping to really love the MadeGood granola bars but they're not my favorite granola bar. I prefer the Costco Kirkland Signature Soft & Chewy Granola Bars.
Have you tried these granola bars? What did you think of them?
---
Please note that this review was not paid for or sponsored by any third party. This product was purchased by Costcuisine for the purpose of producing this review. The opinions in this review are strictly those of Costcuisine. Costcuisine is not affiliated with Costco or any of its suppliers. In the event that Costcuisine receives compensation for a post from the manufacturer of a product or some other third party, the arrangement will be clearly disclosed (including where the manufacturer of a product provides Costcuisine with a free sample of the product).