Costco kids favorite snack item! Organic granola bars great for a kid's lunchbox or snack!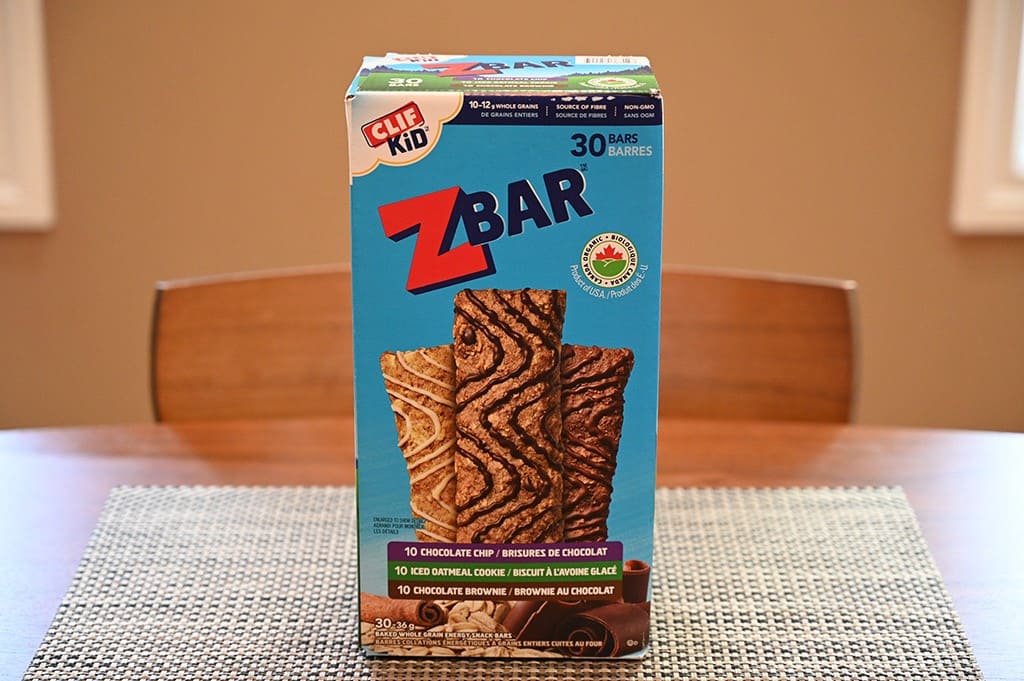 It's back to school time and all the parents are scrambling to figure out what snacks from Costco to buy for their kids lunch! Today I'm reviewing the Costco Clif Kid ZBar which is an organic snack bar/granola bar and one kids favorite snacks from Costco.
If you're wondering about other Costco snacks for kids that I've reviewed check out my reviews for the Costco Meiji Hello Panda Chocolate Cookies, Costco Kirkland Signature Soft & Chewy Granola Bars and Costco E&C's Heavenly Hunks.
You can find the Costco Clif Kid ZBars in the snack section by all the other protein and granola bars, near the front of the store at Costco. The item number is 1215915.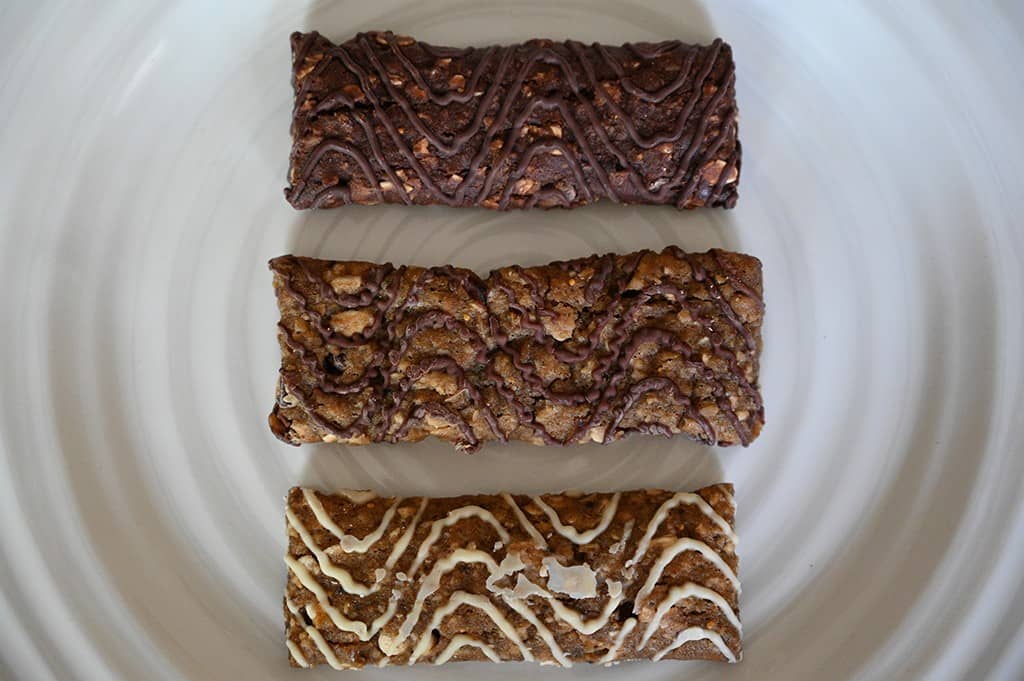 Taste
After tasting these bars I have decided I would much rather have the Costco MadeGood Granola Minis or MadeGood Red Velvet Mini Cookies in my lunch.
The Clif Kid ZBars taste like a mix between a soft cookie and a granola bar. These will appeal to kids because of how sweet and cookie-like they are! The box comes with three flavors. Chocolate chip, iced oatmeal cookie and chocolate brownie.
My favorite tasting Clif Kid ZBar is the iced oatmeal cookie, it's sweet and tastes like soft a cinnamon, oatmeal cookie. There aren't any raisins and the icing adds additional sweetness. The cinnamon flavor is really nice and strong which gives the bar an overall tasty flavor.
Chocolate brownie is very sweet and quite chocolaty! I didn't love this flavor, I found it a bit chalky tasting. Chocolate chip is less sweet and chocolaty than chocolate brownie and has a cookie dough flavor with chocolate chips scattered throughout. I didn't mind the chocolate chip, it was my second favorite flavor.
All the bars have a slight bit of chalkiness and are pretty sweet, none of them are terrible or inedible.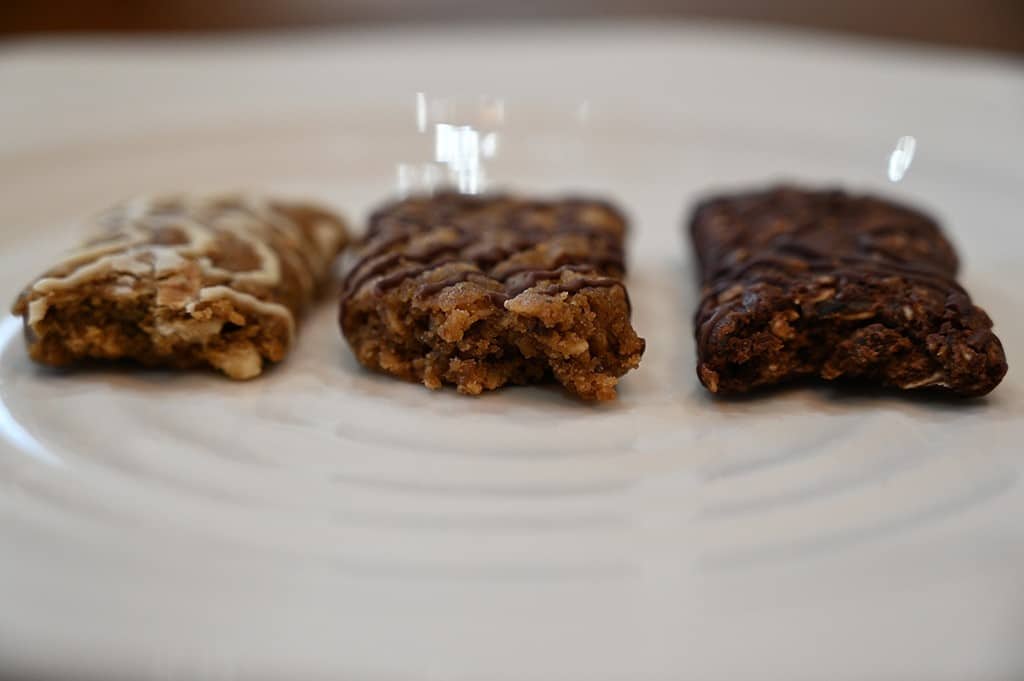 Cost
I paid $12.89 for the box of 30 organic Kid Clif ZBars at Costco this is three dollars off the regular price of $15.89.
The sale price is reasonable for 30 bars! Let's be honest, your kids will probably tire of them or stop eating them halfway through the box so you don't want to spend a ton of money on snacks like this!
I remember as a kid I would beg my mom to buy me the big box of Goldfish Crackers or Nutri-Grain Bars from Costco and after having a small amount would get sick of them and not want to finish the rest. Can anyone else relate?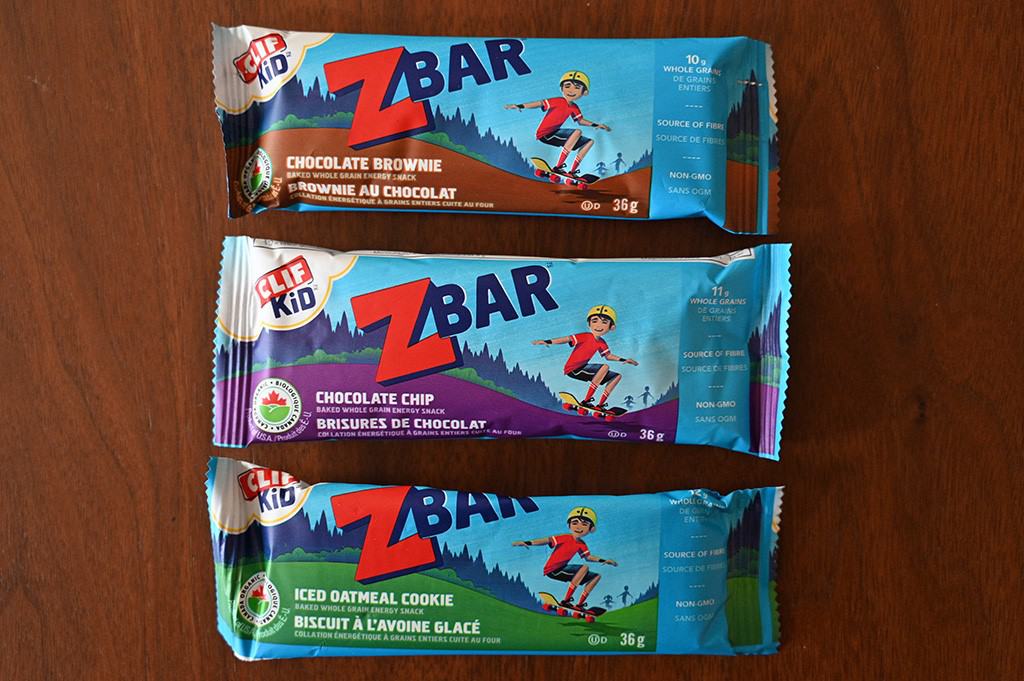 Convenience
Each bar is individually wrapped and the best before date is about eight months from the date I purchased the bars.
These are great to put into a kid's lunchbox or to have them bring to have as a snack during recess or any extracurricular activities! An easy lunch packed lunch could be the Greenfield Turkey & Cheese Lunch Kit from Costco along with a Kirkland Signature Apple Snack and one of these bars with some veggies on the side! Adults also might enjoy these as well.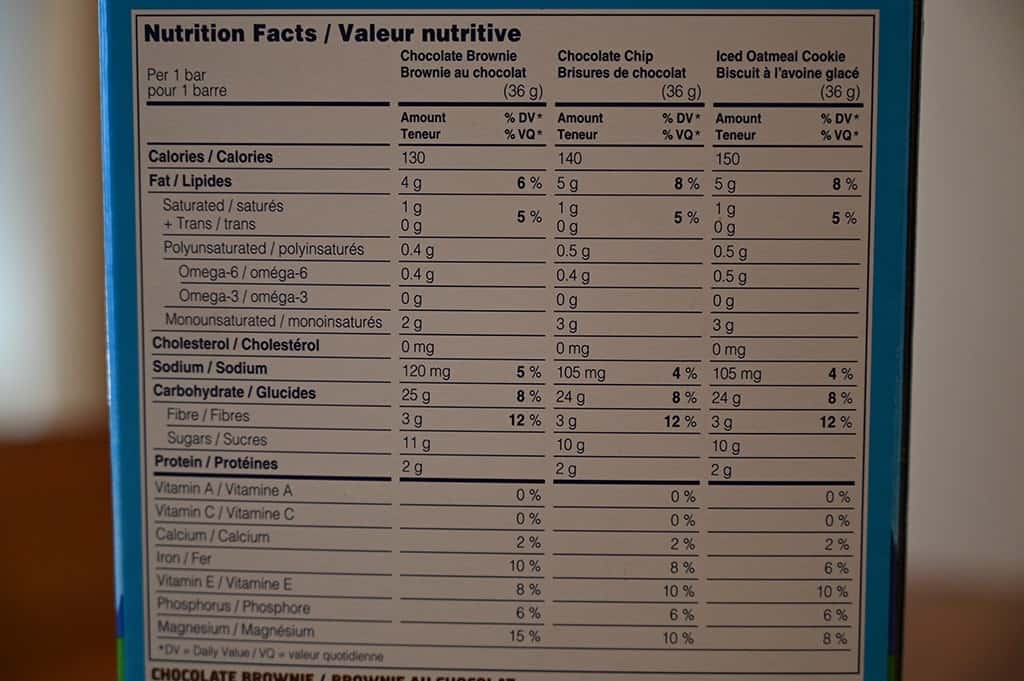 Nutrition
One bar is 130-150 calories, four to five grams of fat, 105 to 120 mg of sodium, 24 to 25 grams of carbohydrates, three grams of fibre, 10 to 11 grams of sugar and two grams of protein. The amount of calories, fat, carbohydrates and sugar depends on the flavor of the bar.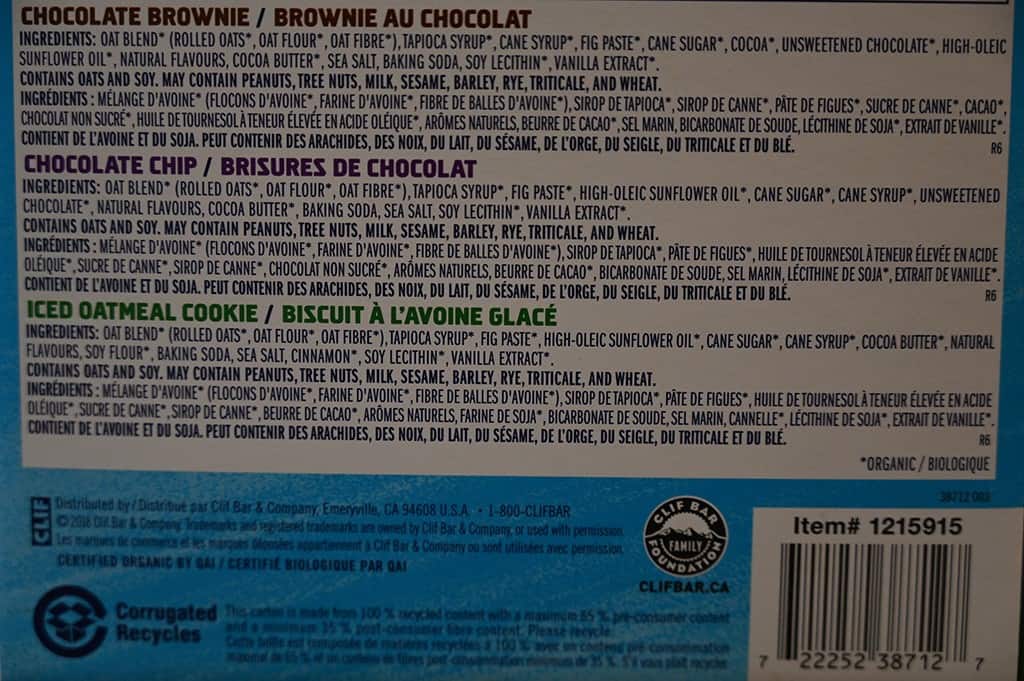 Oats are naturally gluten-free but can be contaminated with wheat so that's why these are listed as "maybe containing wheat" otherwise they're gluten free. The bars contain soy and cane sugar.
There are no nuts listed on the ingredients list however the packaging states they "may contain nuts" as well as dairy. In my opinion, you can easily make a healthier version of this bar at home!
Scoring
Taste:  Iced oatmeal cookie: 7.5/10 Chocolate Chip: 7/10 Chocolate Brownie: 6/10
Cost: 7/10
Convenience: 10/10
Nutrition: 3/10 (really not that nutritious)
Overall
Give it a try!
I think the Costco Clif Kid ZBars appeal to kids for a snack or a sweet treat for their lunchbox!
Have you or your kids tried these? What do you or they think of them?
---
Please note that this review was not paid for or sponsored by any third party. This product was purchased by Costcuisine for the purpose of producing this review. The opinions in this review are strictly those of Costcuisine. Costcuisine is not affiliated with Costco or any of its suppliers. In the event that Costcuisine receives compensation for a post from the manufacturer of a product or some other third party, the arrangement will be clearly disclosed (including where the manufacturer of a product provides Costcuisine with a free sample of the product).