Reviewing the famous Costco Chicken Pot Pie with nutrition info!
Please note that this review was not paid for or sponsored by any third party. I purchased this product with my own money and the opinions in this review are strictly my own. I am not affiliated with Costco or any of its suppliers. I am just a fan of the company. I write these reviews to help my fellow shoppers.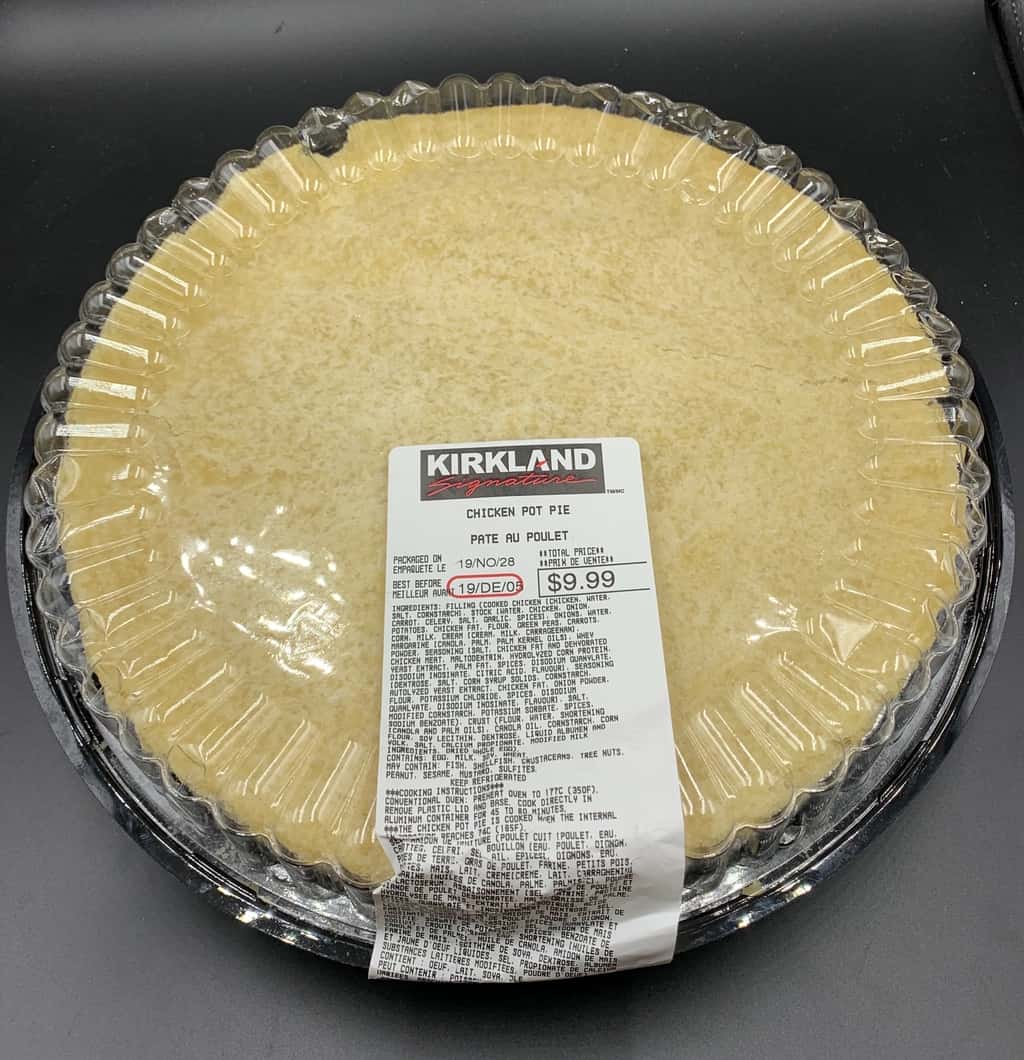 I'm updating my review for the Costco Kirkland Signature Chicken Pot Pie because they recently changed it a little bit! You can see my review on the Costco Kirkland Signature Chicken Pot Pie from 2018 here.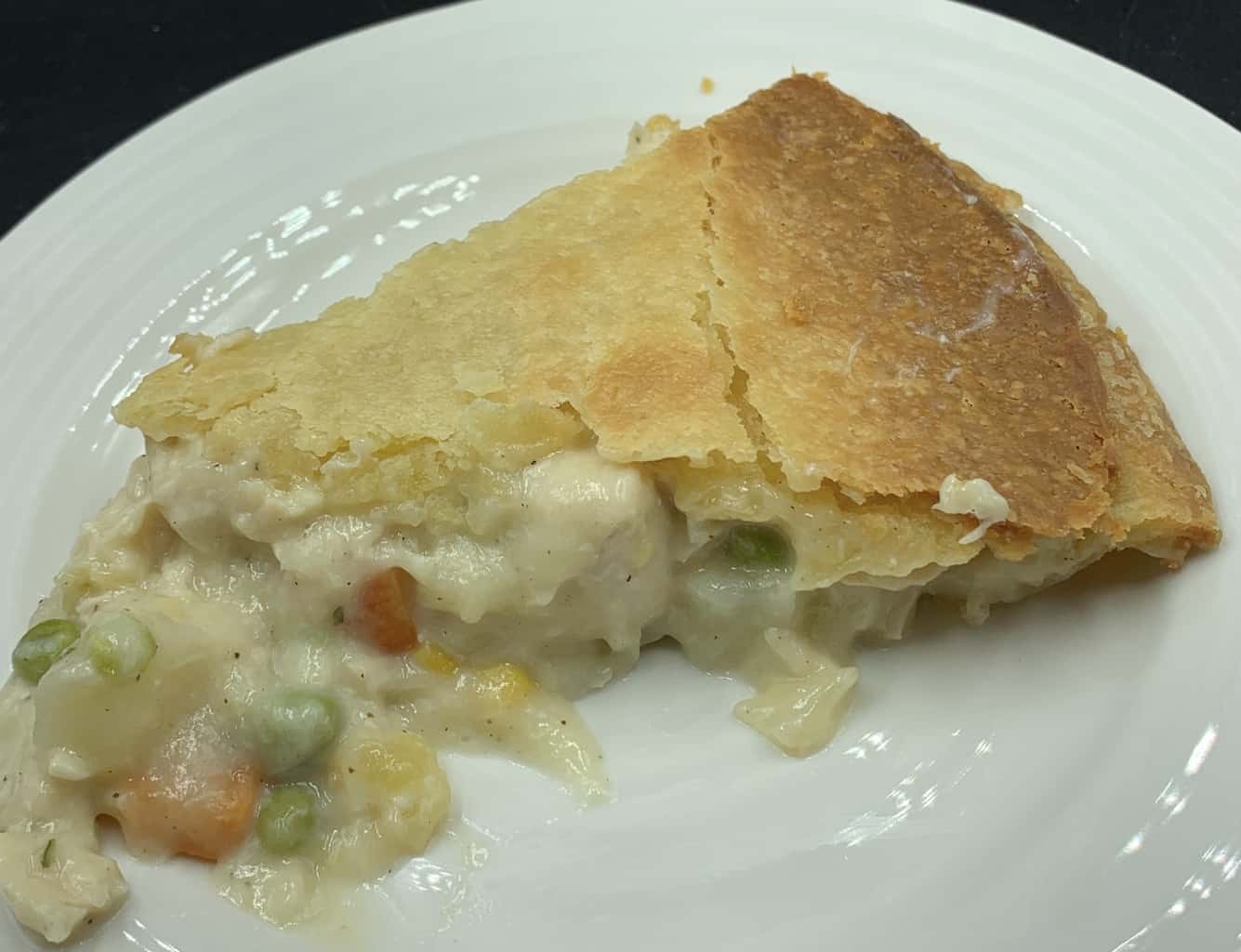 Taste
I absolutely love chicken pot pie. It's my idea of a perfect comfort food. I have to say, Costco makes a pretty tasty chicken pot pie but there's a few things I'd tweak a little bit about their version! First I have to applaud Costco on the large chunks of chicken in the pot pie! There's a pretty decent amount of large all-white chunks of chicken breast meat. I could always do with MORE chicken though!
The sauce is creamy and seasoned well, a little on the overly salty side. The top pastry is golden, delicious, flaky and crispy. The bottom pastry wasn't great, it was VERY thick and slightly underbaked/soggy. I also wish there were more vegetables In the pot pie, there was only a few small chunks of carrots and peas.
I definitely enjoyed the Costco Kirkland Signature chicken pot pie but left a little of my bottom crust as it was pretty soggy and a little too much pastry.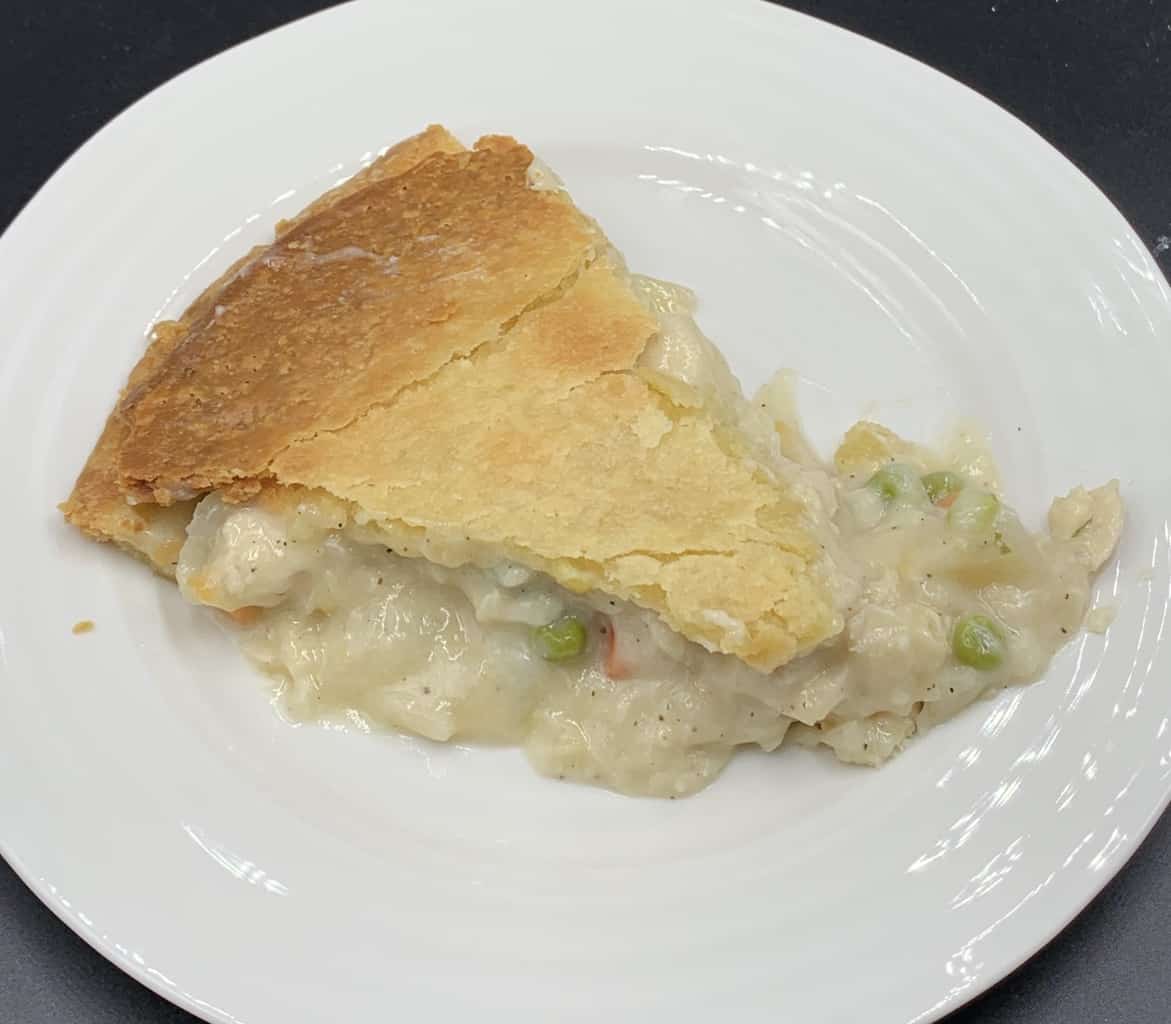 Cost
I purchased the Costco Kirkland Signature Chicken Pot Pie for $9.99 Canadian. Regular price. This is really reasonable for a pie that could easily service five adults! You also don't need to make a ton of sides with it as it has all the food groups pretty much in one dish.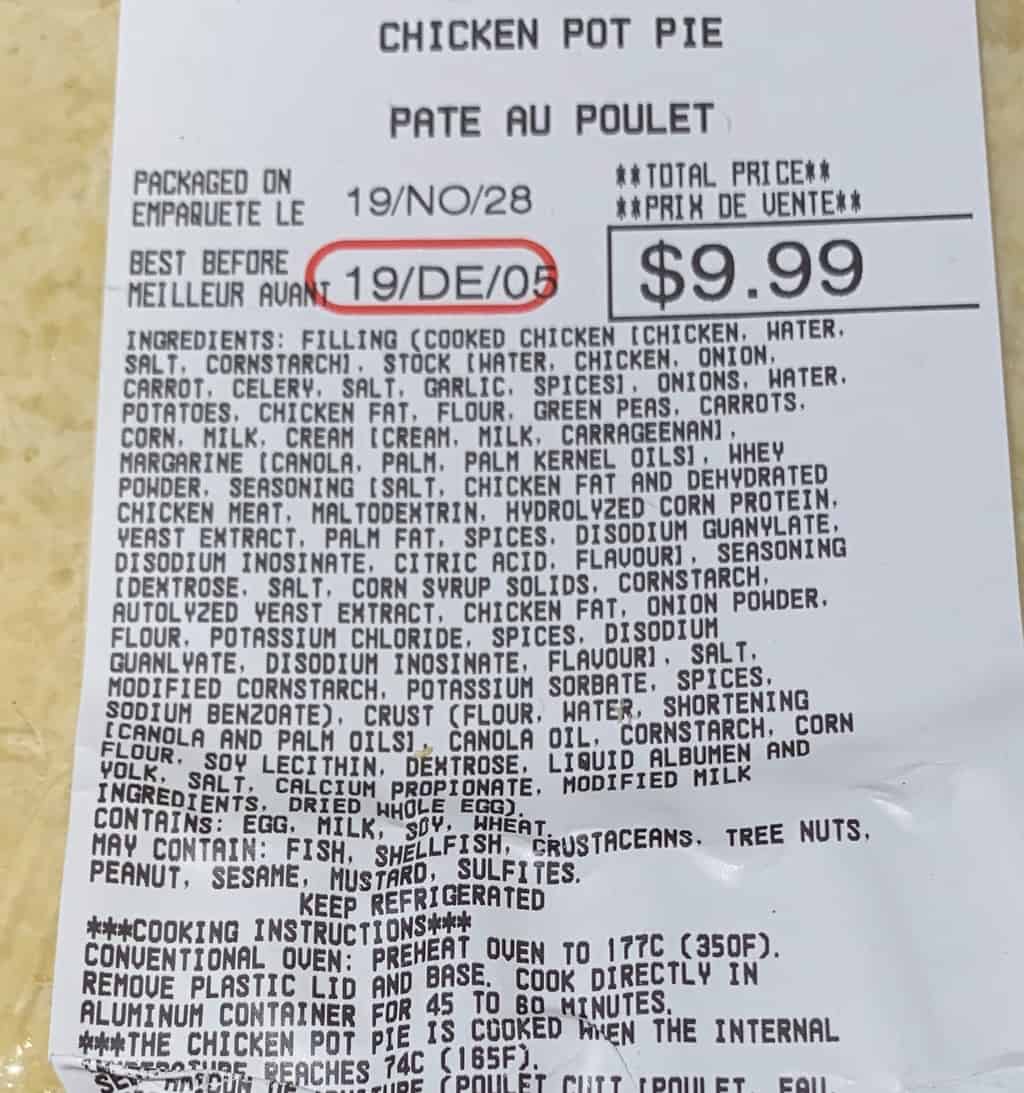 Convenience
Very easy and convenient to heat up! Heat in the oven at 350 for about 45-60 minutes after removing the pie from the plastic packaging. I also have frozen my Costco Kirkland Signature Chicken Pot Pie after buying it and I just defrost it overnight before baking it according to the package directions.
Nutrition
1/8th of the pie is 390 calories, 23 grams of fat, 410mg of sodium, 31 grams of carbohydrates, two grams of fibre, three grams of sugar and 15 grams of protein.
When I look at the ingredients list I'm sad to see a ton of unnatural ingredients but I guess that's partly to be expected when you're not making it at home from scratch.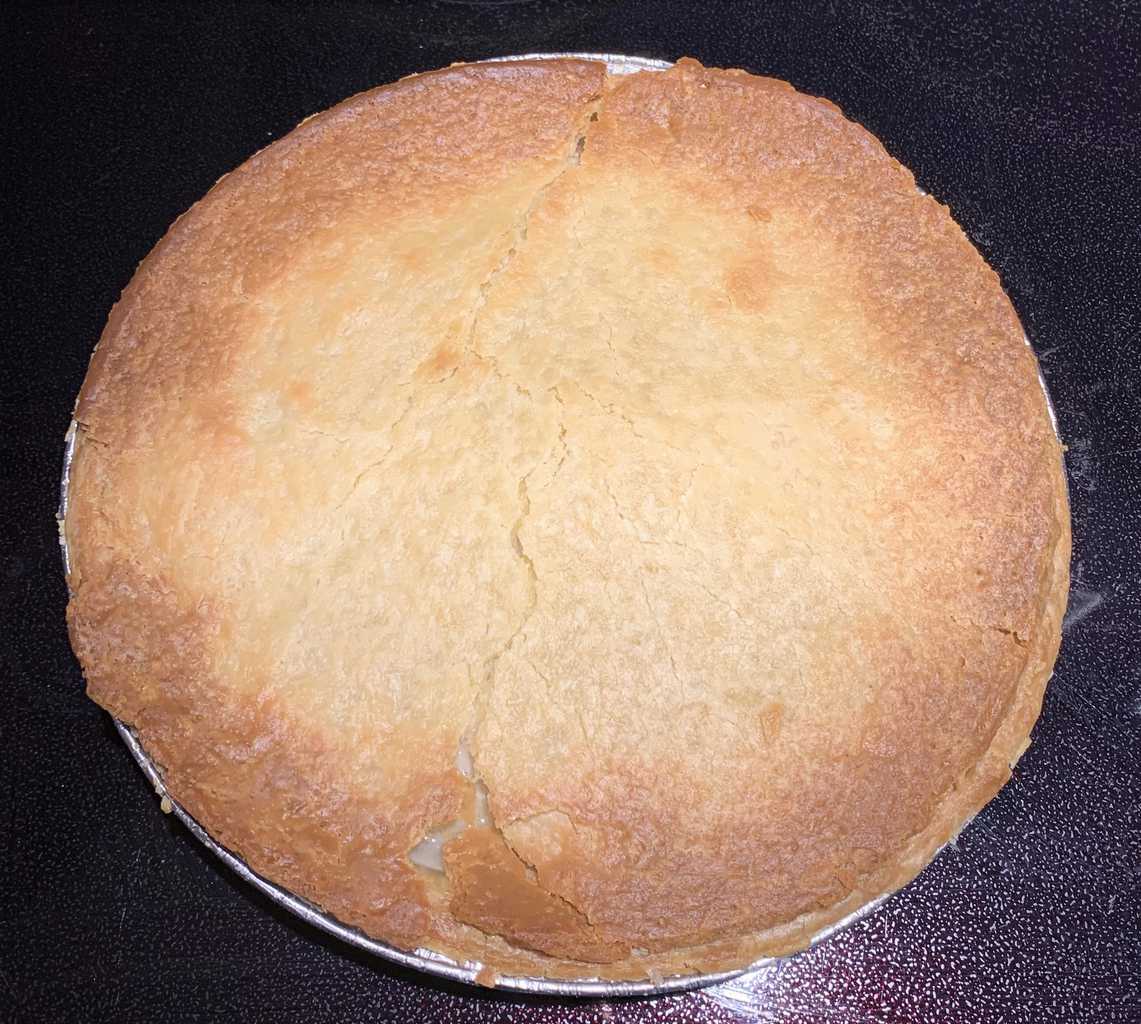 This is a perfect convenient comfort meal and can be enjoyed with just a side salad. It's definitely not what I would call a healthy meal but most of my favorite comfort foods aren't exactly healthy!
Taste: 7.5/10
Cost: 10/10
Convenience: 10/10
Nutrition: 2/10
What's your favorite kind of savory pie? Chicken, beef, turkey?