Please note that this review was not paid for or sponsored by any third party. I purchased this product with my own money and the opinions in this review are strictly my own. I am not affiliated with Costco or any of its suppliers. I am just a fan of the company. I write these reviews to help my fellow shoppers.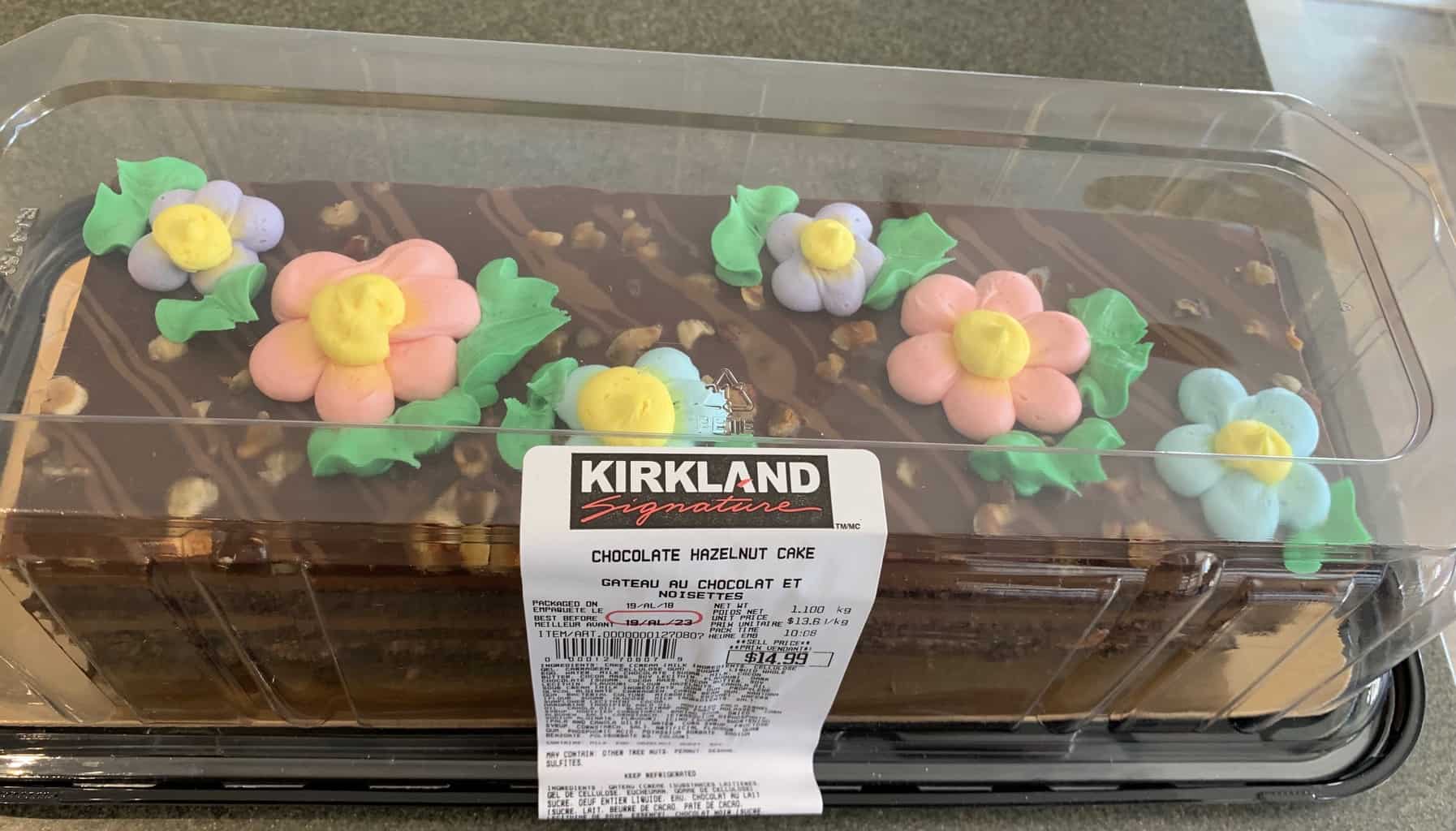 Sean and I brought a cake for Easter from Costco and I'm reviewing it today as it's new. I hadn't seen the Chocolate Hazelnut Cake at Costco before and usually the Costco bar cakes are pretty fantastic, so I wanted to try this one out.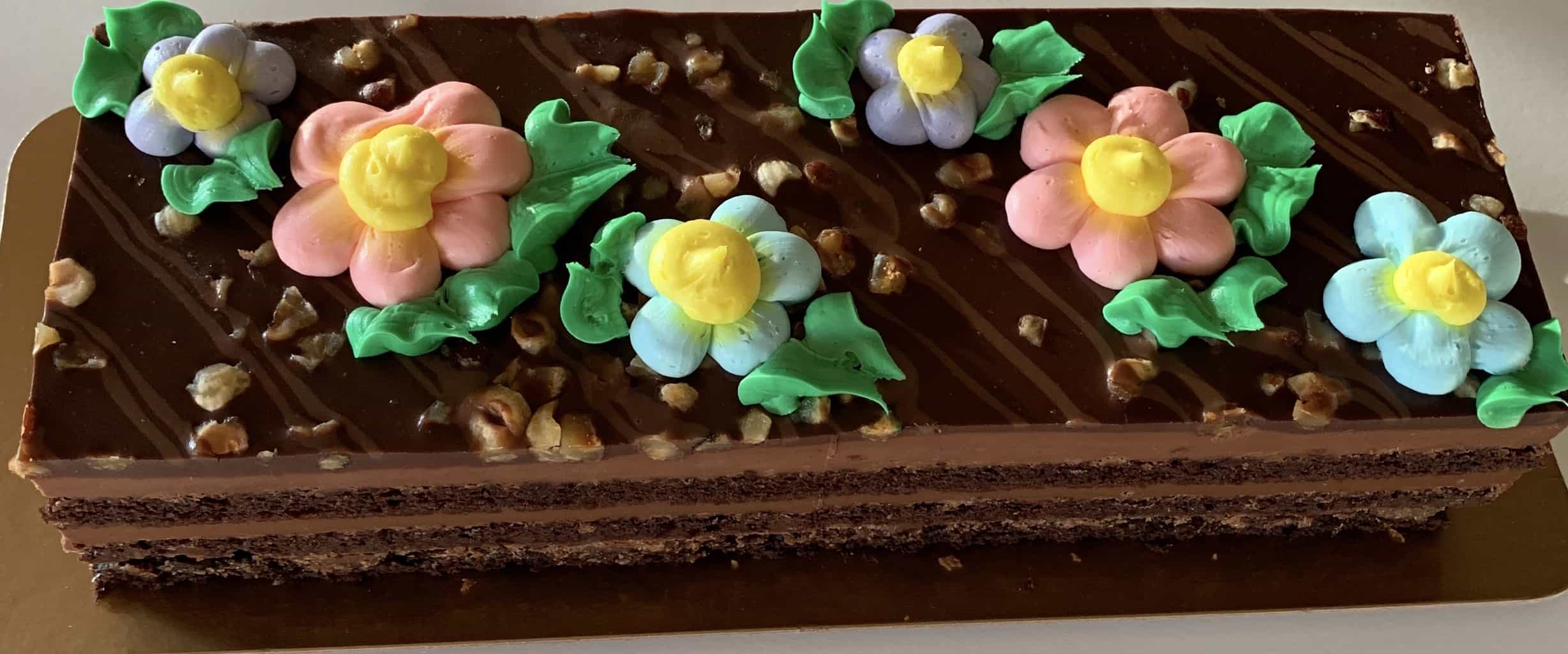 Taste
Remember when I reviewed the Costco Chocolate Crunch Cake? Well this is slightly similar to that cake in the fact that it also has that bottom crunch layer that's oh so good. It still tastes different because of the strong hazelnut flavors going on. Here's how the cake is assembled, you have a bottom thin layer of dense, very moist and rich chocolate cake, then a thick layer of the fudgy, wafer crunch mixed with icing. Followed by another layer of cake, on top of that there's a thick layer of creamy, smooth and very sweet hazelnut flavored chocolate icing, another layer of cake and then another layer of icing, topped with a decadent, shiny chocolate ganache with hazelnuts sprinkled on top. This cake is SO rich but so delicious. I definitely preferred it to the Chocolate Crunch Cake I reviewed previously, I think because I love the hazelnut so much. I also noticed that this cake has quite a bit more of the bottom "crunch" layer which I really enjoyed. This is definitely is high on the sweetness and richness scale so if you like lighter desserts you may not enjoy this or you may need to have a tiny piece. The hazelnuts on top added some greatly appreciated crunchy texture and cut the sweetness from the ganache just a tiny bit.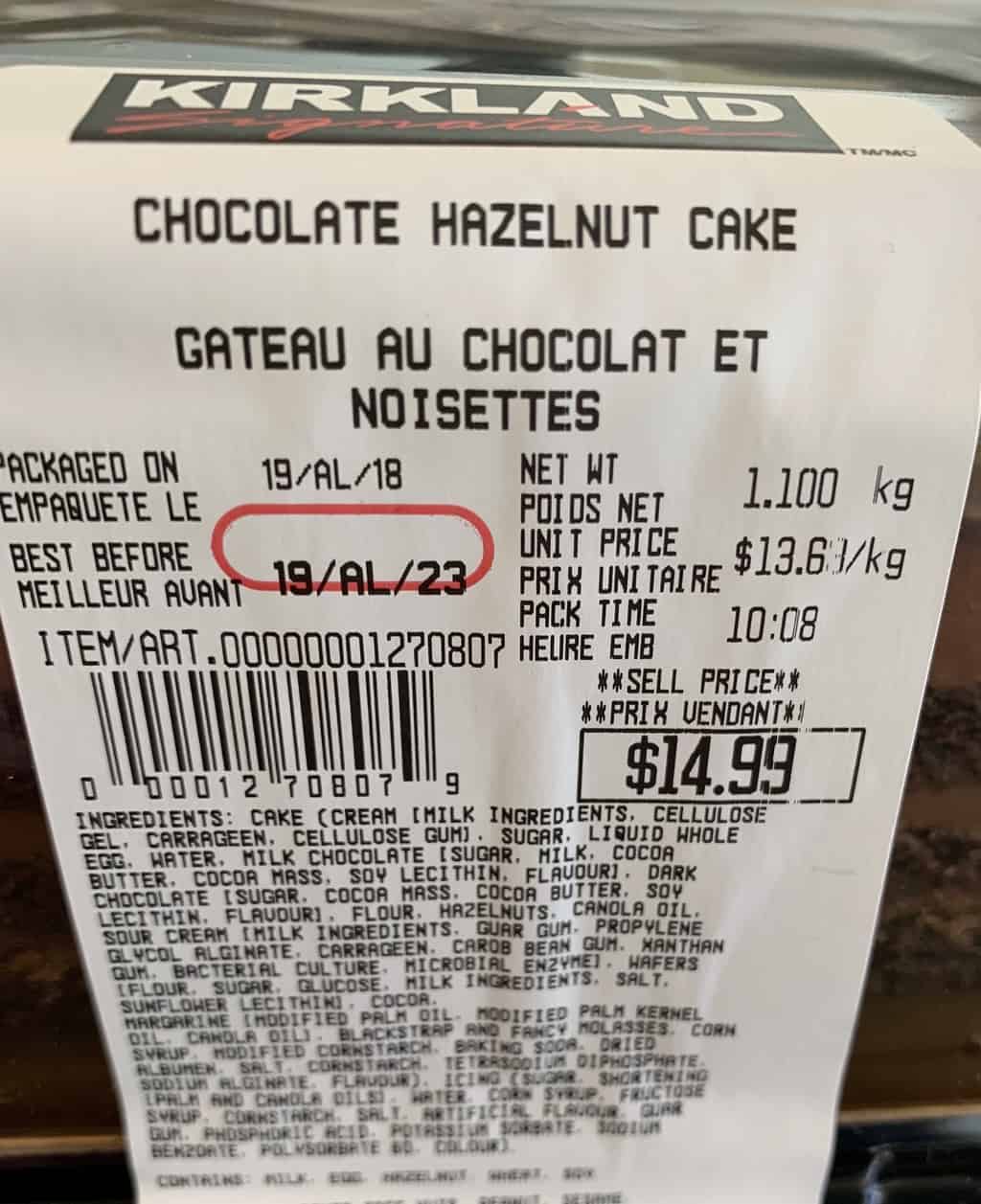 Cost
The cake cost $14.99 Canadian at Costco not on sale. Super reasonable for a delicious and attractive looking dessert. If you don't eat massive slices like my family does you could easily serve 10 people with one cake.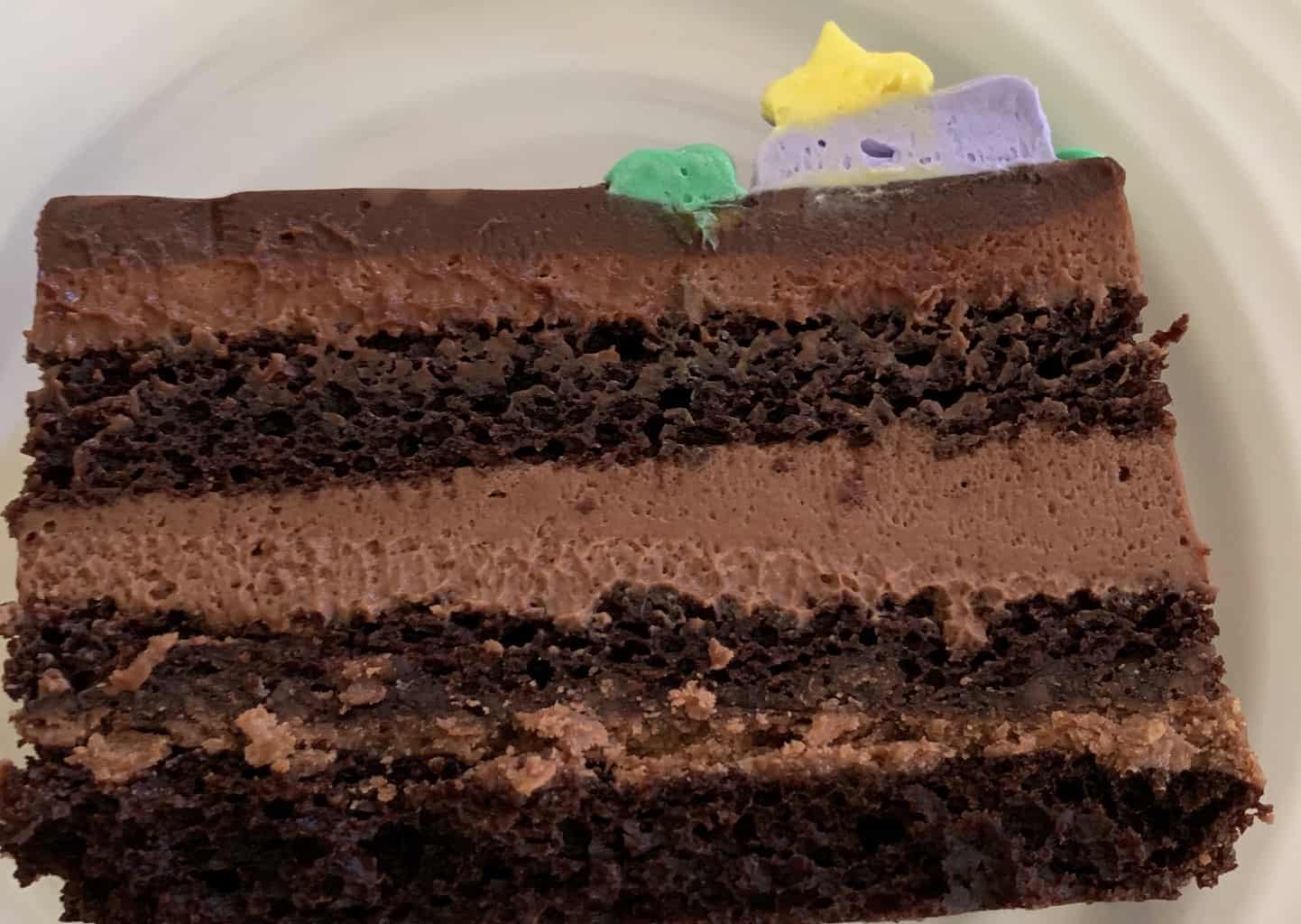 Convenience
The cake comes conveniently packaged in a rectangular box that fits perfectly in most fridges. It's easy to slice and the best before date is five days after it's packaged. This cake also freezes perfectly fine.
Nutrition
If you're diabetic or really watching your weight or fat, sugar or calorie intake, unfortunately this cake is high in fat, sugar and calories. 1/12th of the cake is 380 calories, 24 grams of fat, 26 grams of sugar and five grams of protein. It would probably spike blood sugar if you're diabetic. I recommend portion control when it comes to indulgences like this! Eat half your piece and save the other half for later, or have a smaller piece.
Overall, I still prefer the Costco Kirkland Signature Tuxedo Cake to this cake, but I'm glad I tried it and wouldn't hesitate to purchase it again. I have two pieces of this cake left in my freezer and I'm pretty excited to eat it!
Taste: 9/10
Cost: 9/10
Convenience: 10/10
Nutrition: 0/10
Do you like hazelnuts? What's your favorite Costco cake?