Cinnamon fans, you'll like this!
Please note that this review was not paid for or sponsored by any third party. I purchased this product with my own money and the opinions in this review are strictly my own. I am not affiliated with Costco or any of its suppliers. I am just a fan of the company. I write these reviews to help my fellow shoppers.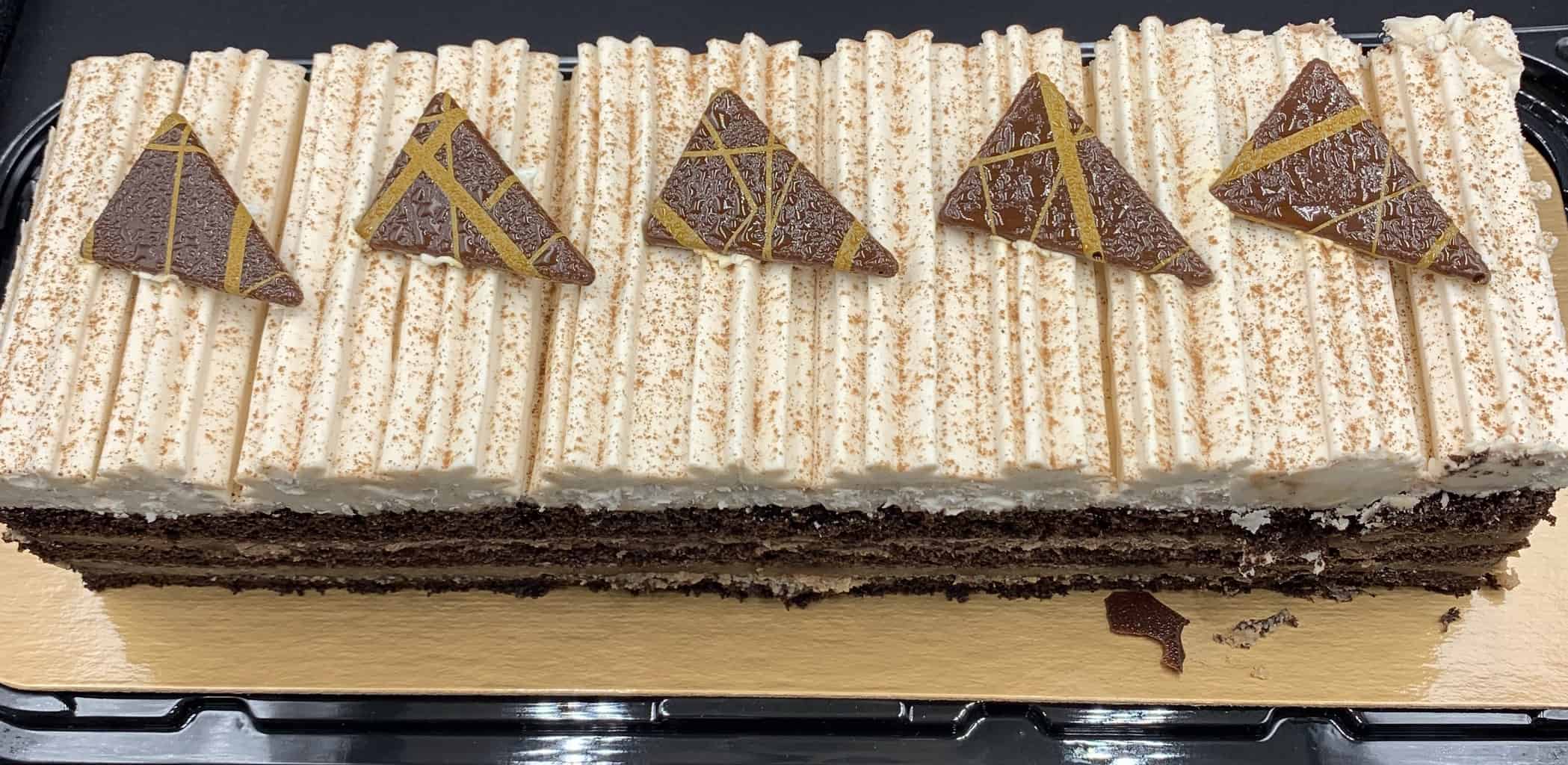 In honor of Valentine's Day, I'm reviewing one of the loves in my life. Cake. I don't need to tell you about my love for cake, I've already discussed it here, here and here. When I saw this Chocolate Crunch Cake at Costco I know needed to try it. I was sold when I saw the word "chocolate". I love the Costco Kirkland Signature Tuxedo Cake so I figured if this is half as good as the Tuxedo cake I'll be okay with that.
Taste
The first thing I'll say about the taste is that if you find the Tuxedo cake a little heavy, you might enjoy this cake. The actual cake itself tastes lighter, fluffier and has a less intense rich chocolate flavor going on. Let's break down the layers, the bottom layer is a crunchy, fudgy, moist, dense cake. This is the only spot in the cake where you'll find the "crunch part". What is the crunch part? Basically little bits of crispy cookie wafer mixed in with dense fudgy icing and cake. Have you ever had a Crunch chocolate bar? The bottom kind of tastes like that except far less crunchy, more fudge-y with a only a few crunchy pieces. Then on top of the bottom layer, there's a layer of icing, a light chocolate flavored icing. Not overly sweet or flavored with a ton of chocolate and not heavy at all. You know the Costco chocolate big slab cakes? The chocolate icing in the middle kind of reminds me of that icing. Then there's a layer of cake, the cake is slightly dense but still airy and has a deep dark chocolate flavor. The cake then repeats itself with a second layer of chocolate icing and another layer of cake. To top it all of there's a cinnamon whipped cream with a fancy chocolate triangle on top. The whipped cream on top is real whipped cream and is not very sweet at all so that cuts the sweetness of the cake. It's also whipped with cinnamon which I find super appealing and delicious. The cinnamon flavor isn't very strong, as I sat with my parents eating this they both wondered what the slight hint of spice in the whipped cream was. This cake would taste amazing to someone who enjoys a less heavy chocolate cake with a hint of cinnamon and a bit of crunch. Having the different textures in the cake makes it quite inviting!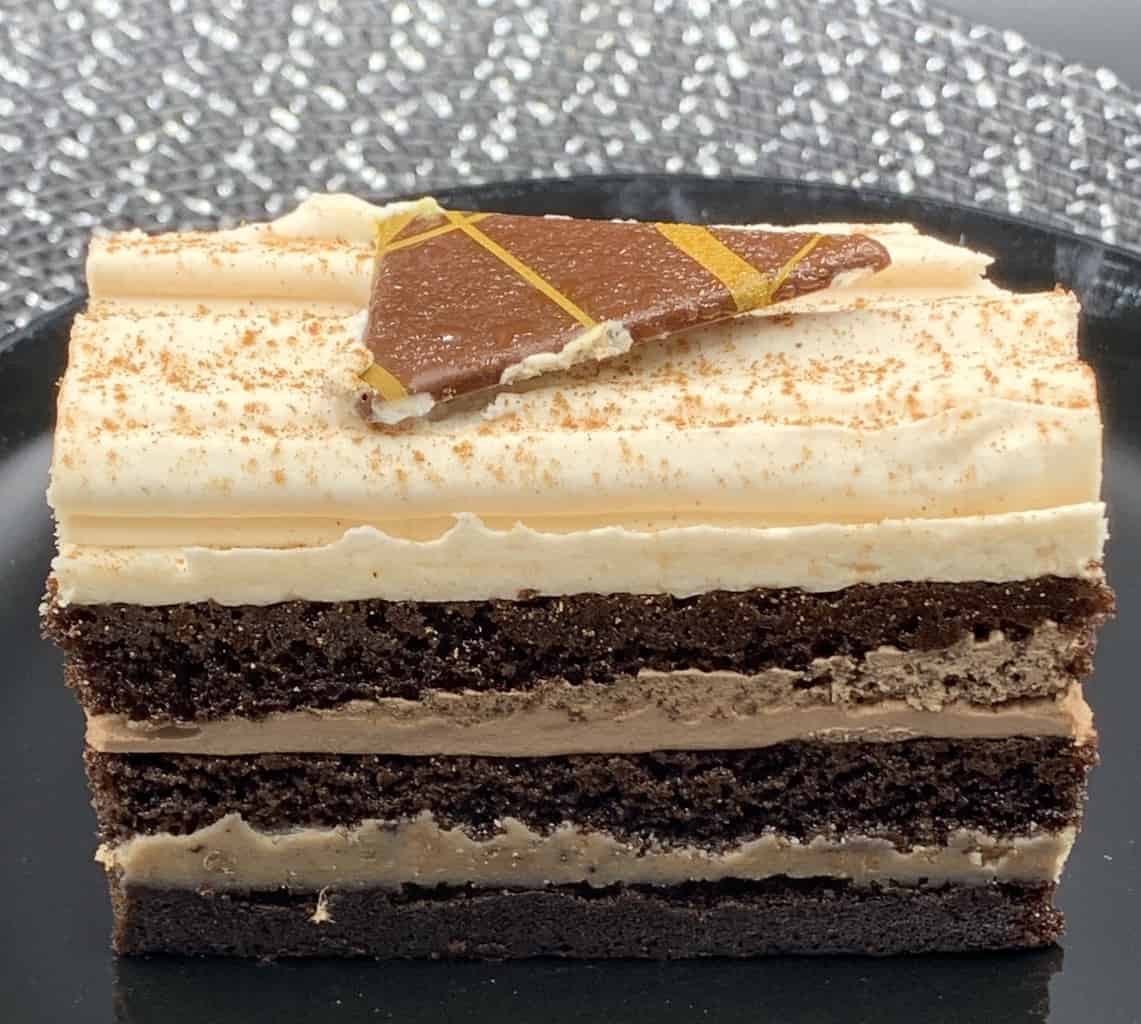 Cost
The cost of the cake not on sale is $16.99 Canadian. I think you could get about eight or nine larger sized sliced out of one cake and about 12 small slices out of one cake. My mom commented as she was eating this cake that she could see restaurants charging $5 Canadian or more for a slice of cake like this and I agree, The quality is definitely present and the taste justifies the cost. It's also a very visually appealing cake so I bet if you didn't tell your guests it was from Costco they would have no idea.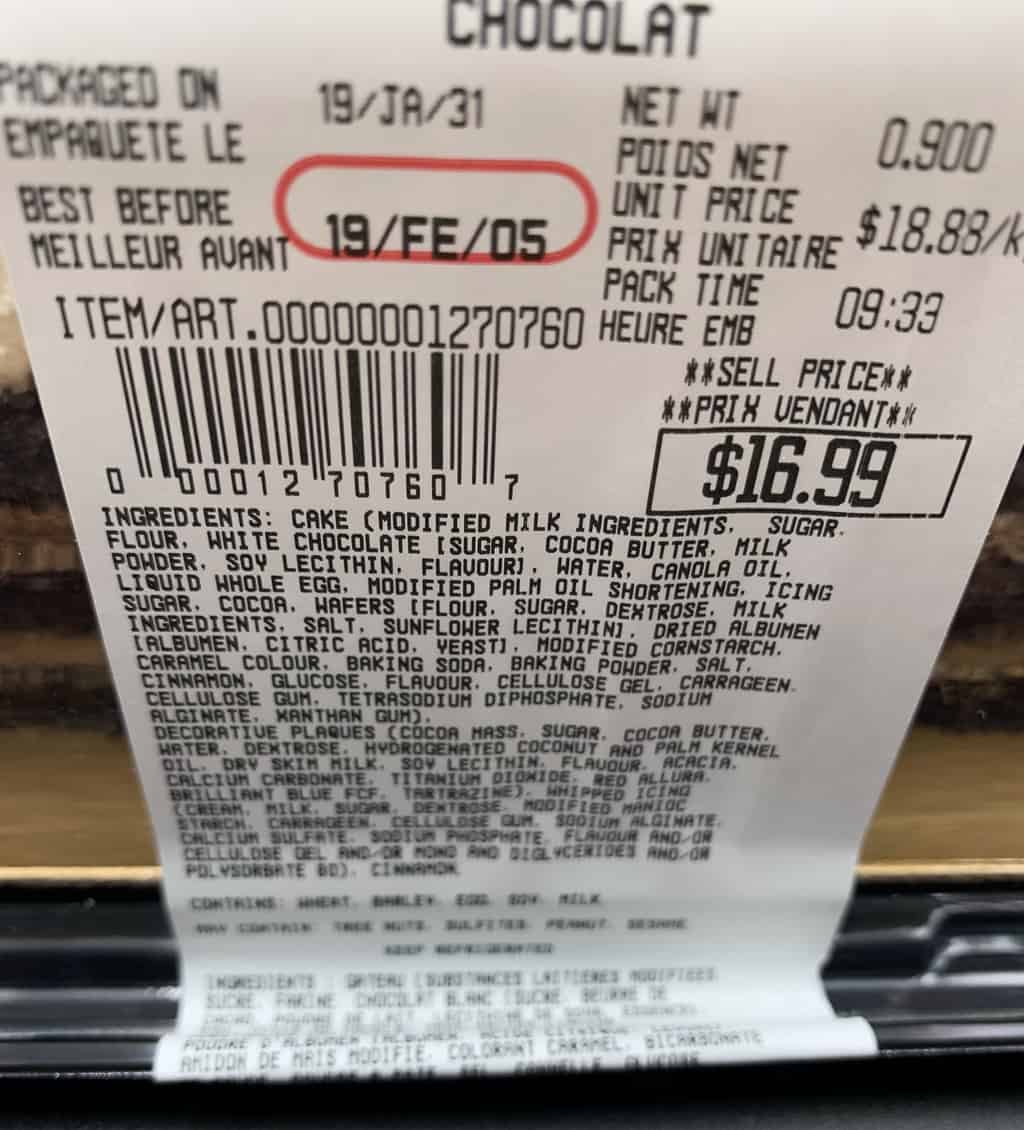 Convenience
People buy cakes like this for the convenience, you could spend hours whipping up two different kinds of cake batter (one having the crunch) and two kinds of icing, plus don't forget making fancy chocolates for the top or… you could buy a Costco cake. These cakes make an awesome dessert for a birthday or if you're having people over for dinner. They freeze well and they also generally don't disappoint taste wise so they're a pretty solid choice when it comes to a convenient cake option.
Nutrition
If you're choosing to eat cake, you're choosing to treat yourself and NOT worry about the nutritional information for this! However if you must know, 1/11th of the cake is 290 calories, 17 grams of fat, 21 grams of sugar and three grams of protein. This honestly isn't THAT bad! If you're worried about weight loss or trying to watch your diet I recommend just having a smaller piece and not going back for seconds rather than completely depriving yourself of the finer things in life.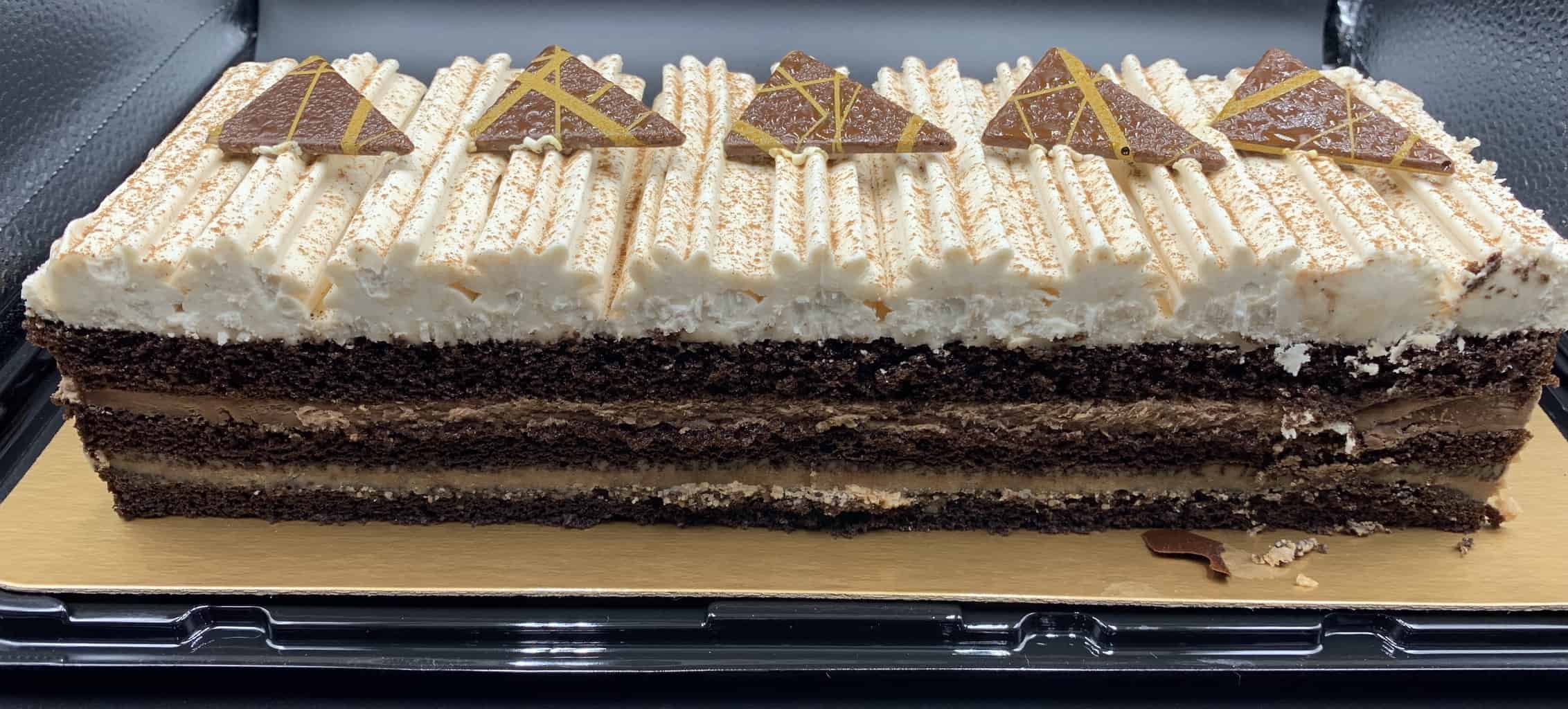 I have to say, I prefer the Costco Kirkland Signature Tuxedo Cake to this one. Probably because I like rich, super decadent, intense desserts. I would say this cake is in a way similar to the Costco Kirkland Signature Tiramisu. It's got the real whipped cream and isn't as heavy. I definitely look forward to finishing what's left of the cake in my freezer!
Taste: 8.5/10
Cost: 9/10
Convenience: 10/10
Nutrition: 1/10
Does this cake interest you? Why or why not? How are you spending your Valentine's Day!?