A new low carb, low sugar product I found at Costco!
Please note that this review was not paid for or sponsored by any third party. I purchased this product with my own money and the opinions in this review are strictly my own. I am not affiliated with Costco or any of its suppliers. I am just a fan of the company. I write these reviews to help my fellow shoppers.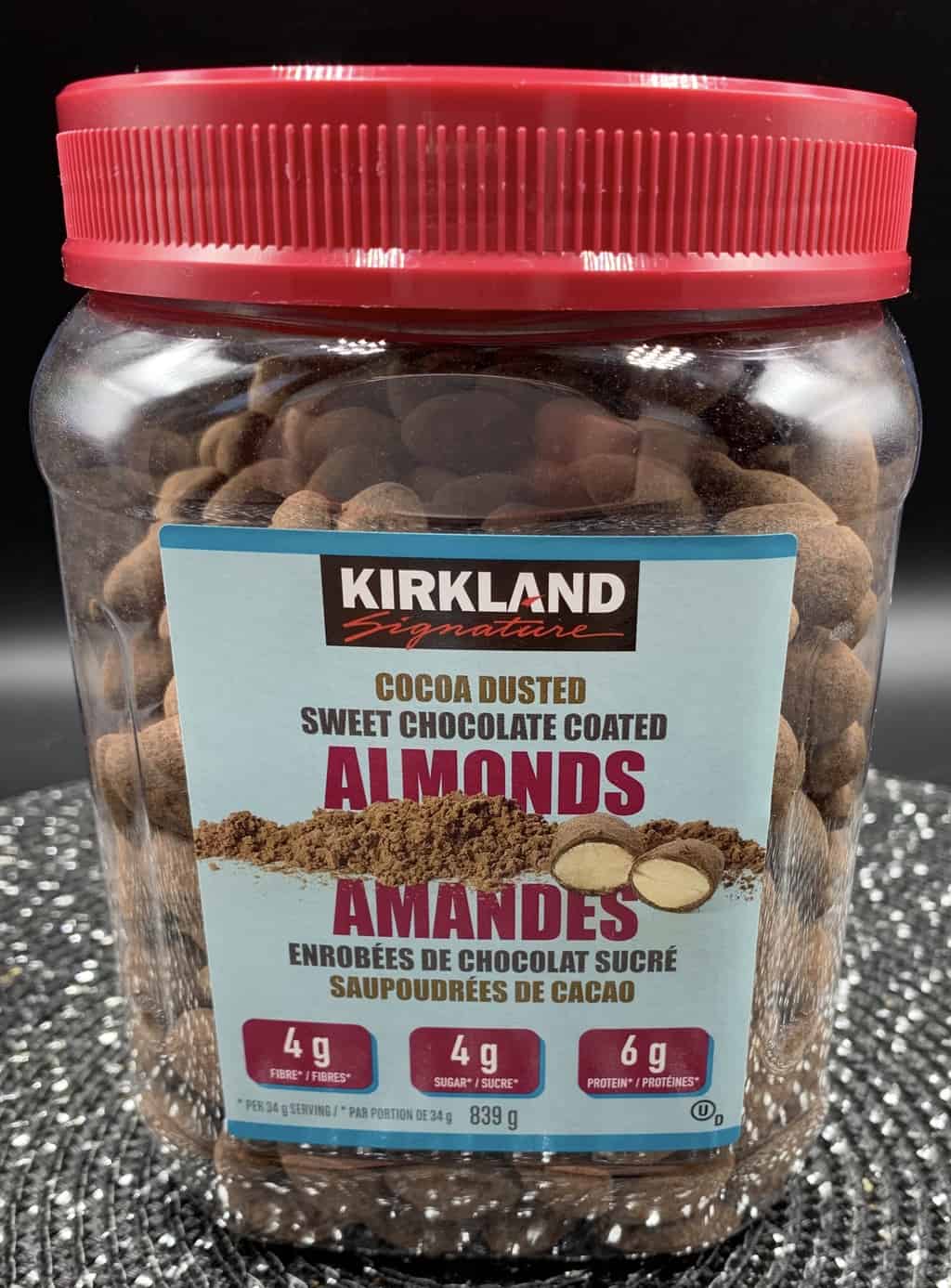 I love it when I find new snack items at Costco. I recently reviewed the Costco Kirkland Signature Peanut Butter Pretzels and on the same day I bought those I also found these Costco Kirkland Signature Cocoa Dusted Sweet Chocolate Almonds. Both were new to my Costco location.
Taste
These were far tastier than I expected. First off, if you're hoping for an almond that's thickly coated in milk chocolate and super sweet. These are not what you're looking for. These are slightly sweet with a very thin layer of chocolate and on top of the thin layer of chocolate there is a dusting of unsweetened cocoa powder. Although they're only slightly sweet they're not at all bitter. I warn you, these ARE addictive and it's hard to eat just a few. I found a few was all I needed to curb my sweet tooth for the night (after I forced myself to stop eating them). The almonds are quite large and taste very fresh.
Cost
I purchased this 839 gram container of Cocoa Dusted Sweet Chocolate Almonds from Costco for $15.99 Canadian (regular price). I've found the price of almonds always seems to be fluctuating, but they're never really cheap. I don't feel like $15.99 Canadian for a pretty massive tub of cocoa dusted almonds is that bad of a deal, it's definitely not a steal of a deal but I don't see these almonds as extremely overpriced.
Convenience
I love the plastic tub packaging Costco uses for these Cocoa Dusted Sweet Chocolate Almonds. It makes it so much easier to keep your sweet treats fresh and I also find the tubs are very easy to store in my pantry. The almonds make an easy and convenient snack or treat. I like bringing a small container to work and snacking on a few when I'm feeling hungry. Also, keep the plastic tub, wash it and reuse it for cookies, candy, chocolates or crackers!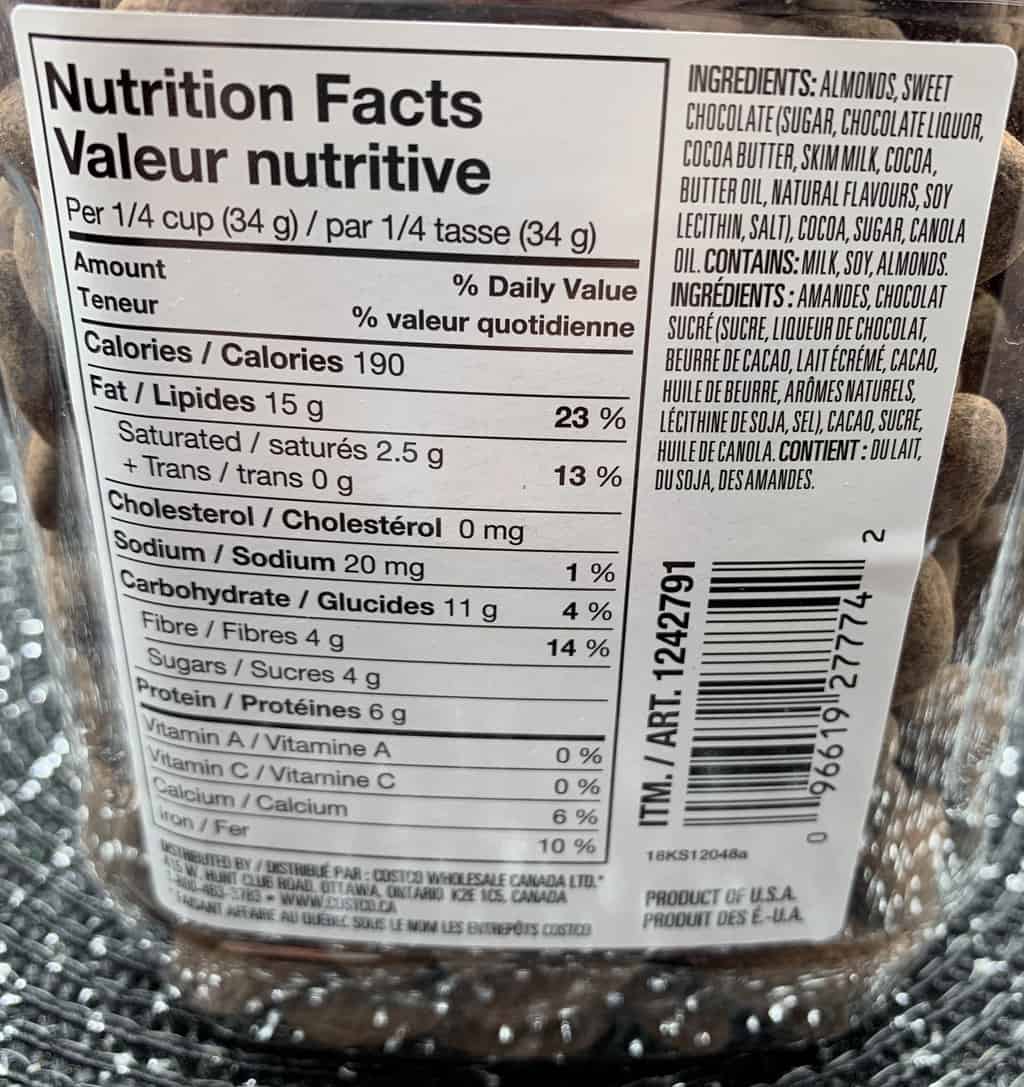 Nutrition
Almonds are never low in fat which is a good thing because they're a source of really healthy fat. One-quarter cup of these almonds is 190 calories, 15 grams of fat, four grams of fibre, six grams of protein and a surprisingly low four grams of sugar. Yes, only four grams of sugar. The almonds are low in carbs if you're watching your carbohydrate intake. It's super easy to eat way more than a quarter cup so I recommend portion control. To me, this actually tastes like a treat but the nutrition information speaks otherwise.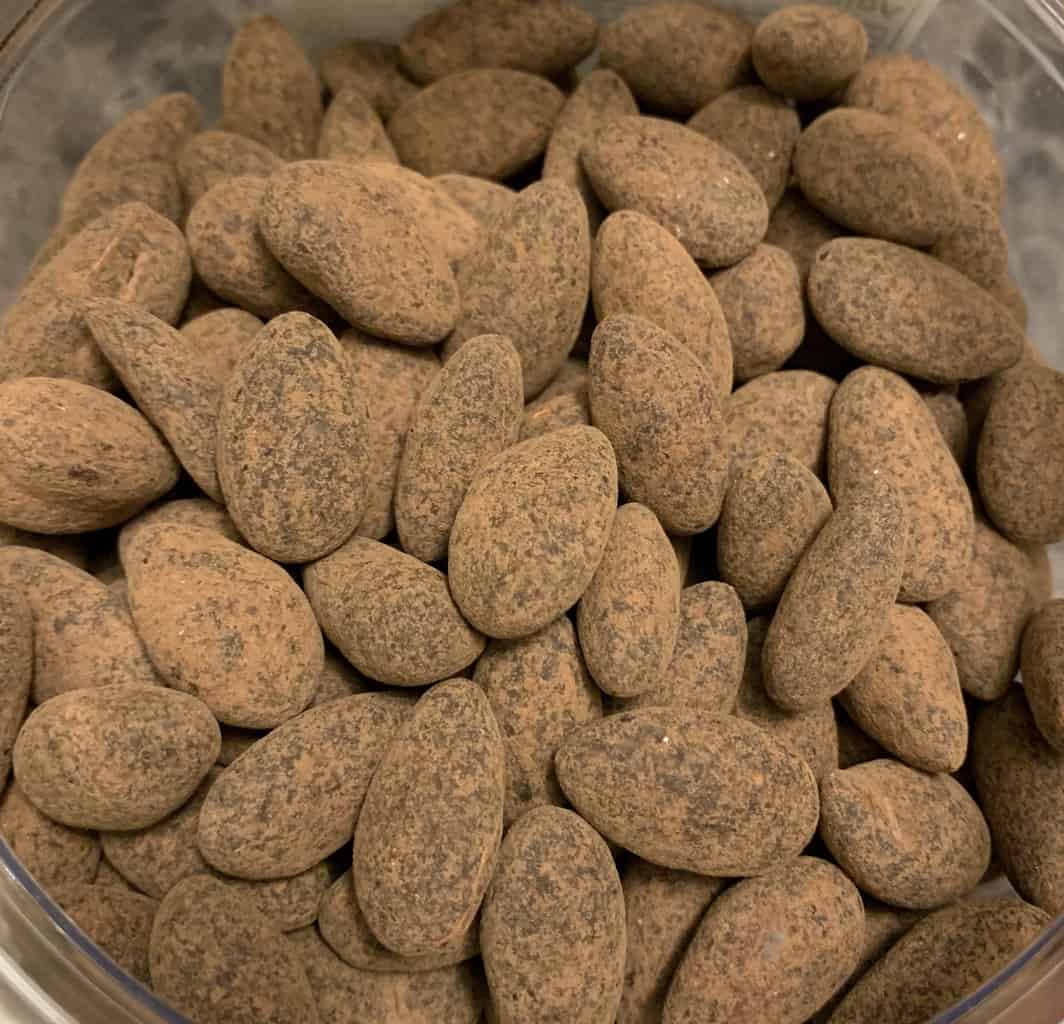 Overall these are a pretty addictive, simple, low carb and healthy treat. I can see kids and adults both enjoying these and look forward to polishing off my tub. If you're on a low carbohydrate and low sugar diet this may a treat you can enjoy.
Taste: 9/10
Cost: 8/10
Convenience: 10/10
Nutrition: 8/10
What's your favorite low carb, low sugar treat? Would you try these? Why or why not?