Costco Kirkland Signature liquor-filled chocolates for the holiday season!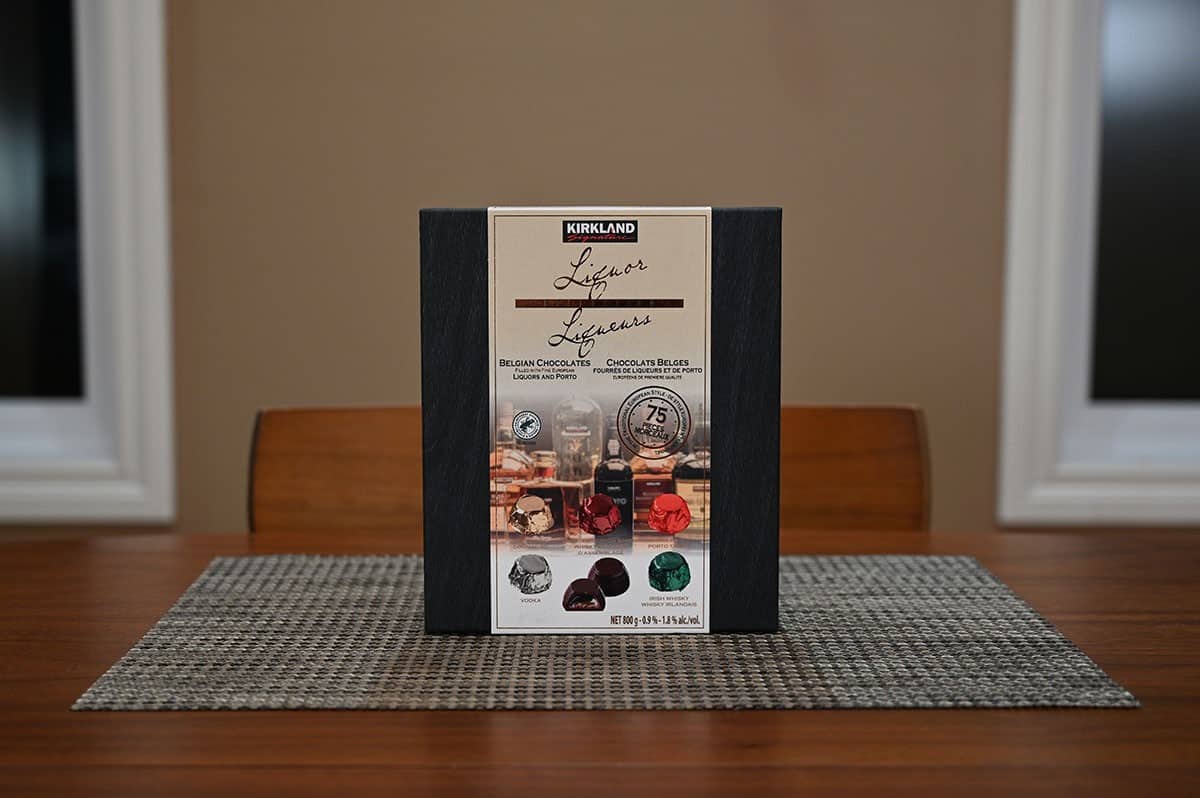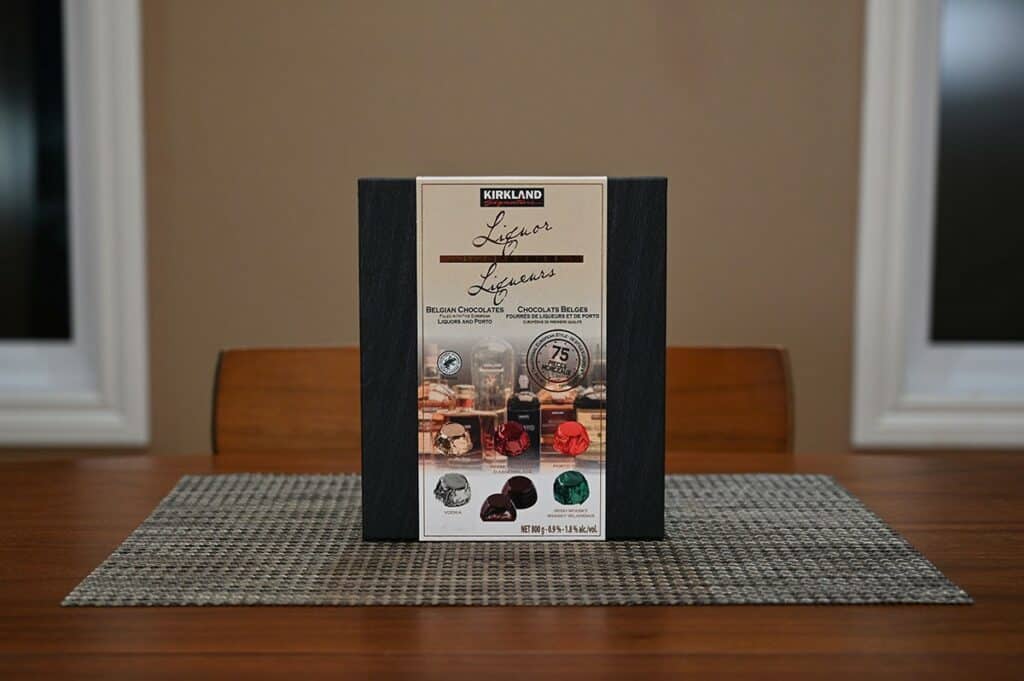 Today I'm reviewing the Costco Kirkland Signature Liquor Collection Belgian Chocolates. These are new to my Costco and I haven't seen them during past holiday seasons! They might be a new product? Or they might just be new in Canada.
I recently reviewed the Costco Anthon Berg Liquor Filled Dark Chocolates which are a similar product available for Christmas. Another popular liquor-filled chocolate that Costco sells for Christmas is the Bailey's Original Irish Cream Chocolates.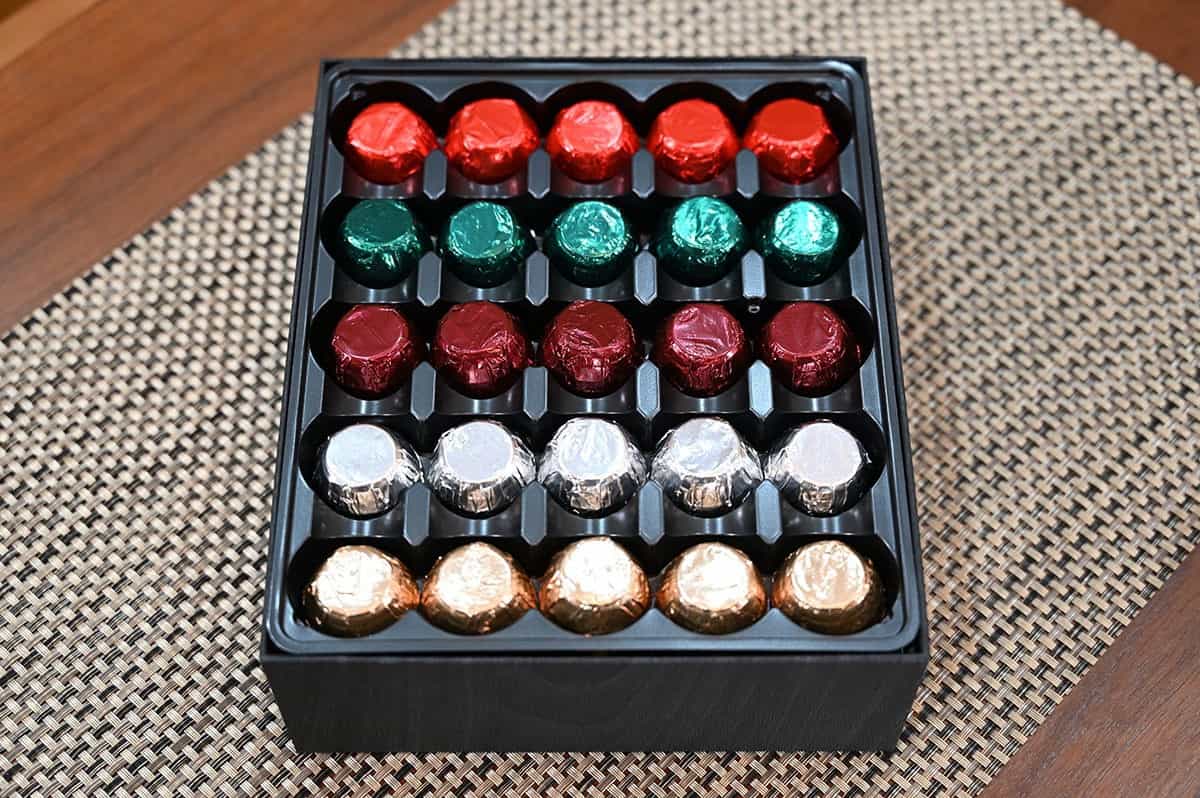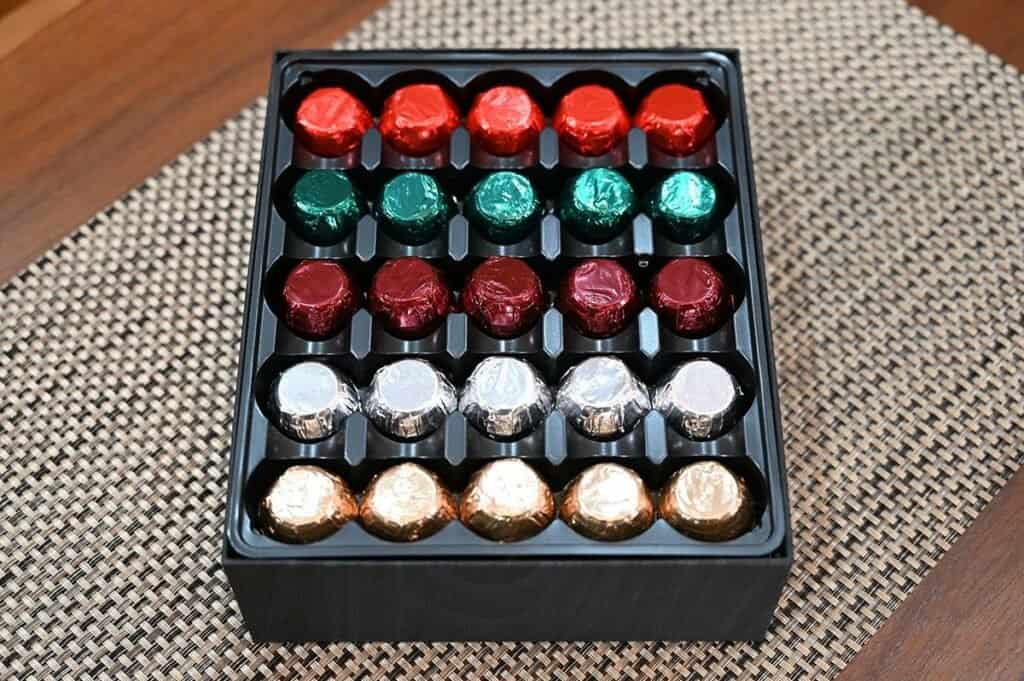 Location in Store
You can find the Kirkland Signature Liquor Belgian Chocolates in the Christmas treat aisle at Costco, near all the other chocolates. The item number is 1351451.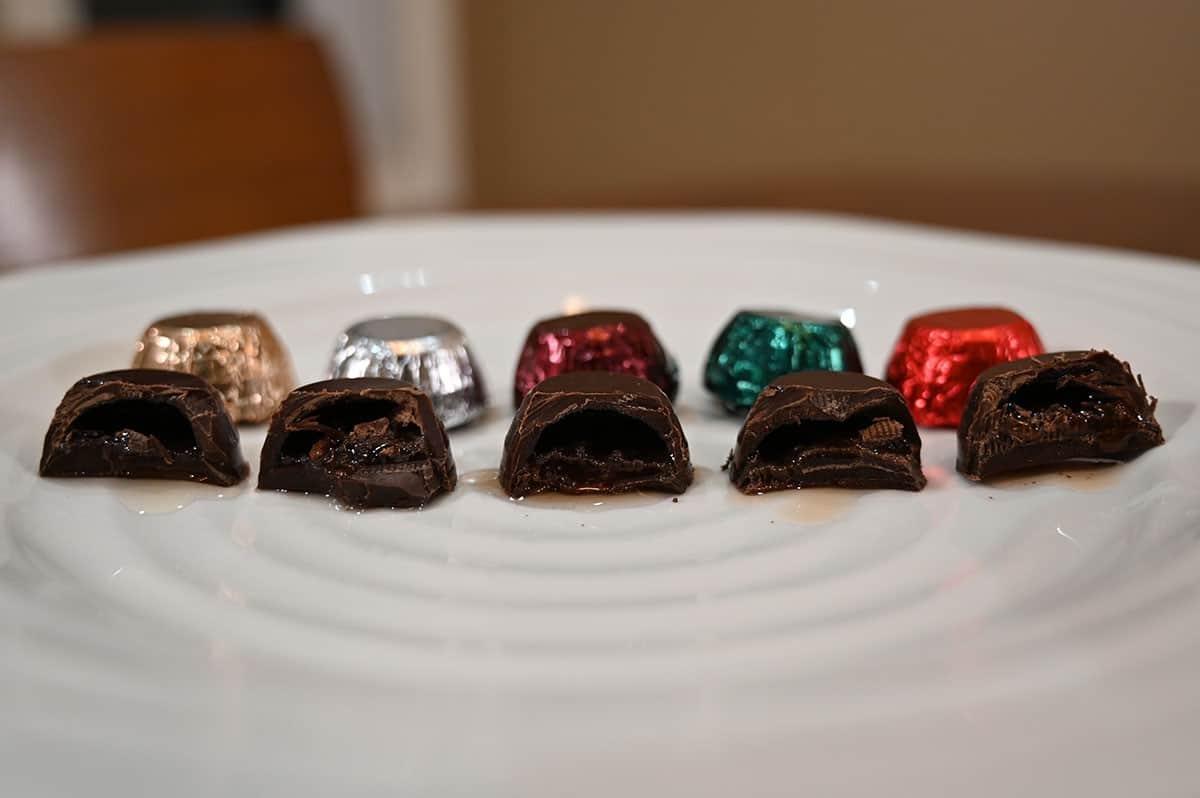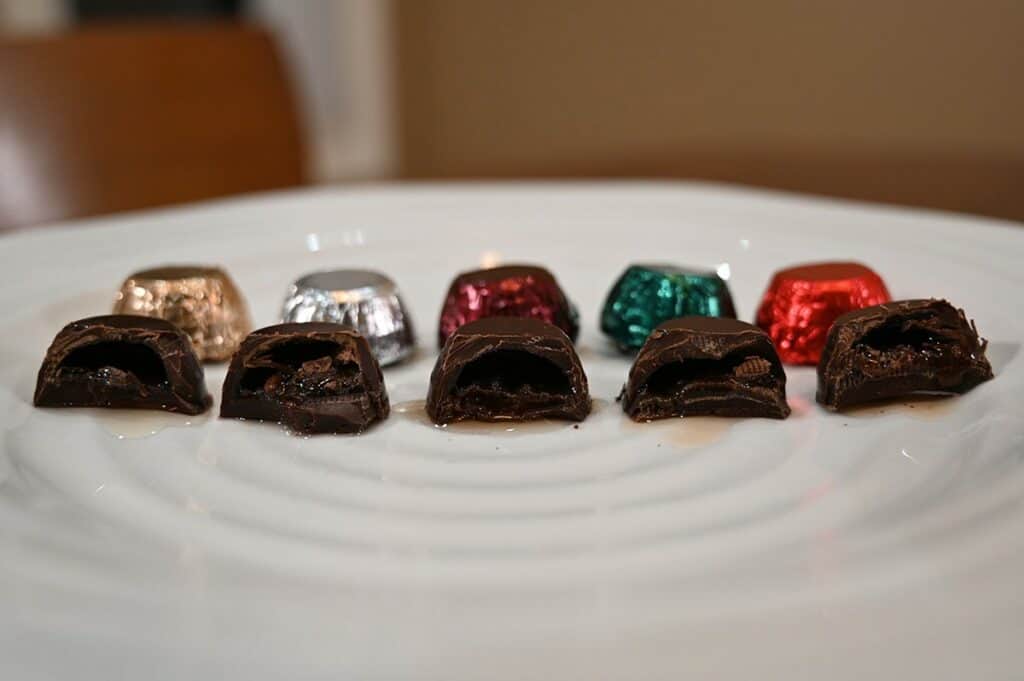 Taste
All the chocolates in the box are hollow and full of liquor. The chocolate is good, it's a bit sweet for dark chocolate but still tasty. There seems to be a slightly crispy shell inside the chocolate so some bites seem a little crispy.
I tried each chocolate separately to really try to get a sense of what they taste like. The box comes with five flavors and below is my description of each kind of chocolate in the box.
Kirkland Signature Tawny Porto – This one is quite sweet. It actually doesn't really have a strong liquor flavor to me, it's a little fruity.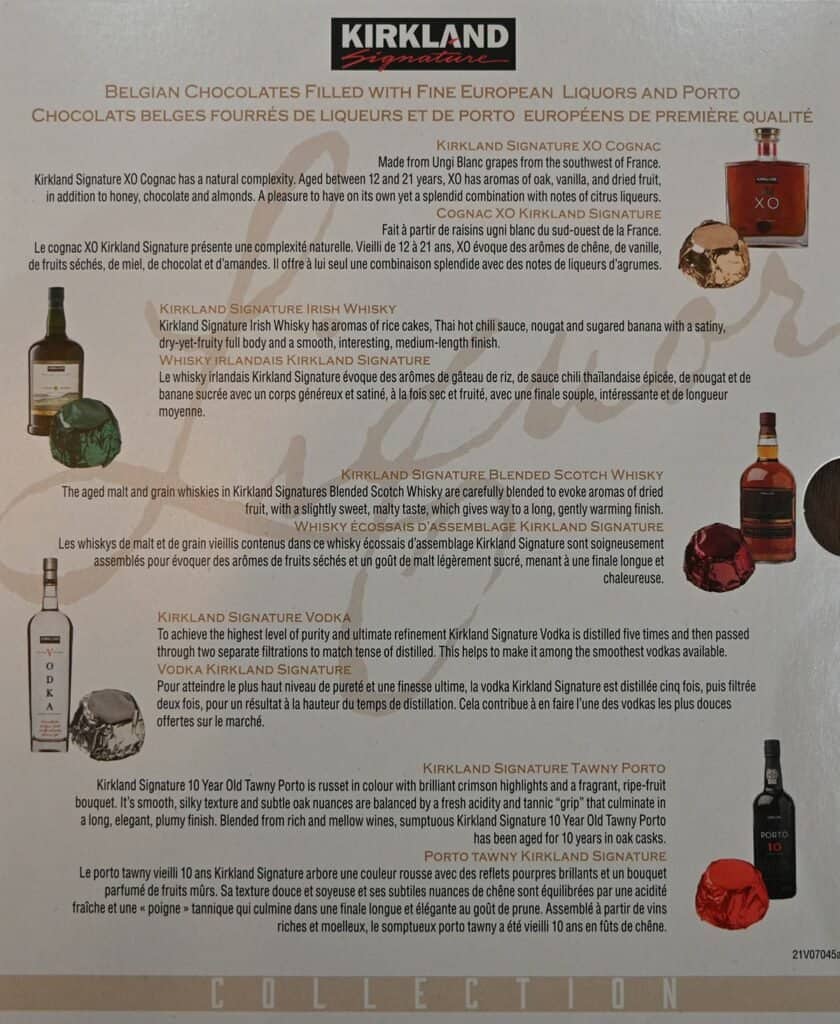 Kirkland Signature Irish Whiskey – This one has a strong liquor taste, I'm not a whisky expert but compared to the Anthon Berg ones it kind of tastes a bit artificial. I didn't love this one as much.
Kirkland Signature Blended Scotch Whisky – Strong liquor taste. Better than the Irish Whisky. The Anthon Berg ones tasted like there was a tiny shot of liquor in each chocolate but these don't taste quite the same.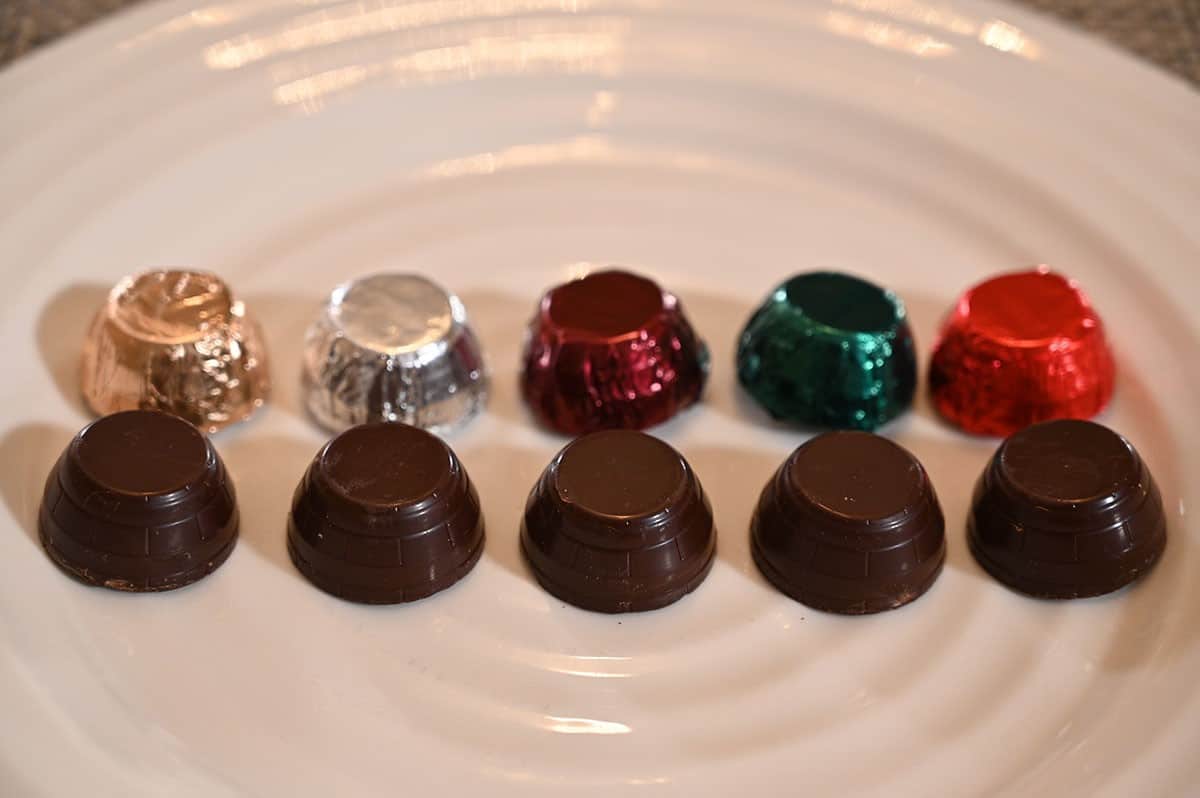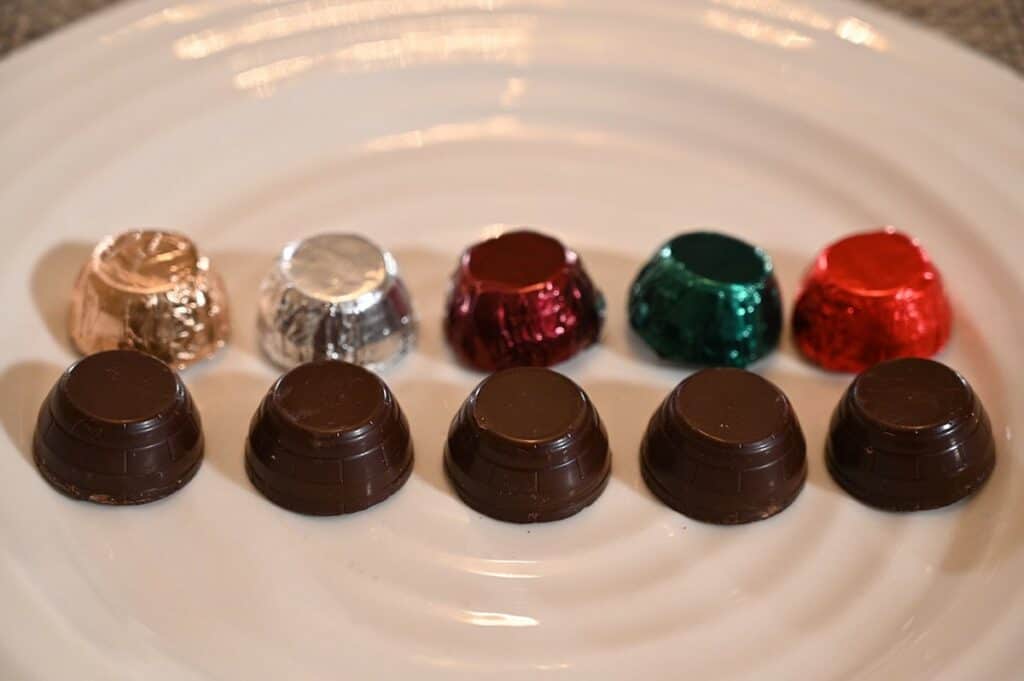 Kirkland Signature Vodka – Stronger liquor taste than the Tawny Porto but less than the Whiskey ones. Vodka doesn't have a lot of flavor, there's almost a crispiness coming from what looks like a crystallized sugar. If you don't put the whole thing in your mouth you make a mess eating them.
Kirkland Signature XO Cognac – Very sweet liquor. Not bad. The flavor of the Cognac compliments the flavor of the chocolate.


Cost
The Costco Kirkland Signature Liquor Collection Chocolates cost $21.99 Canadian at Costco. You get 75 chocolates in the box.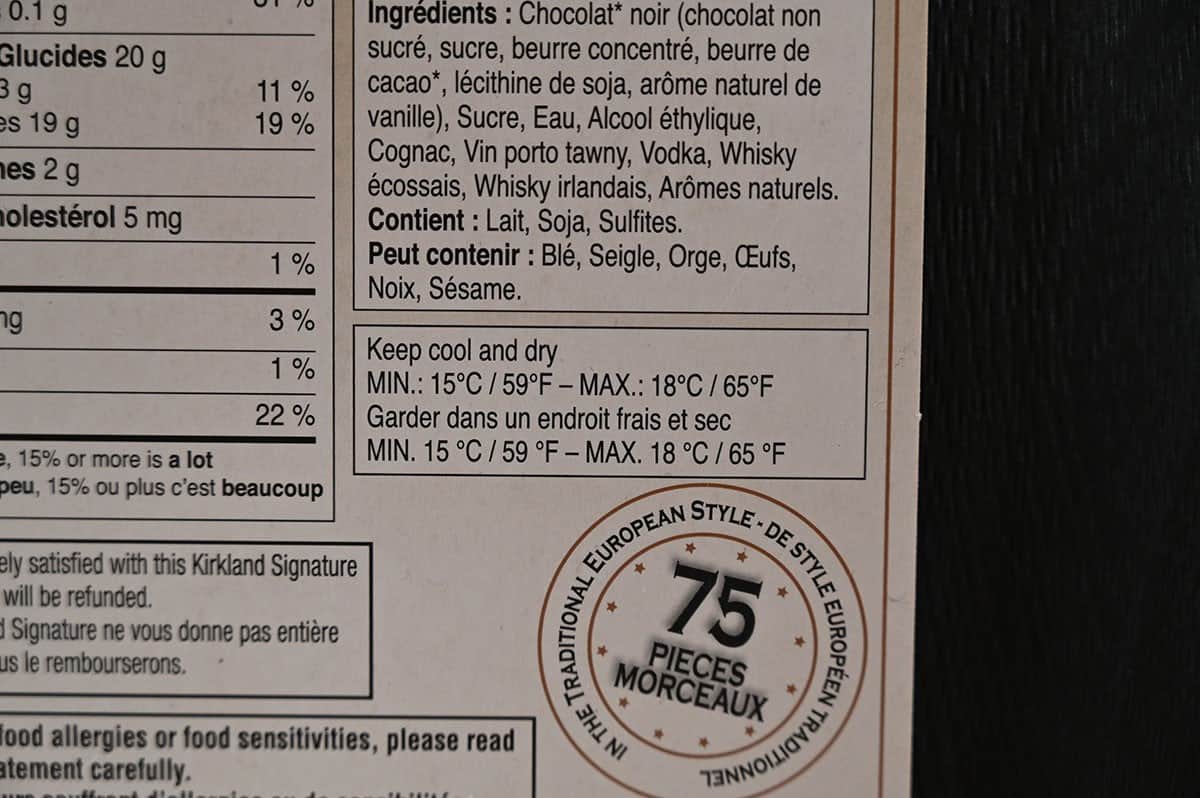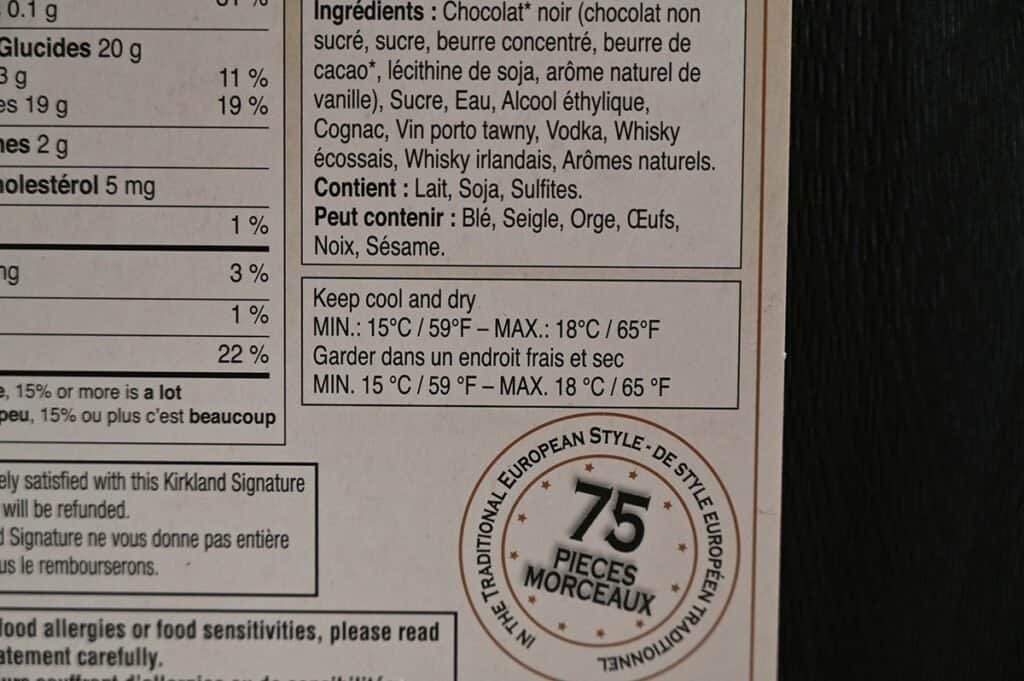 Convenience
If you don't put the whole chocolate in your mouth, you make a mess eating these and they're quite sticky! The chocolates are all individually wrapped and the best before date is eight months from the date I purchased them.
I think these Costco liquor-filled chocolates would make a nice gift for someone you know who enjoys liquor-filled chocolates. The box recommends keeping the chocolates cool and dry.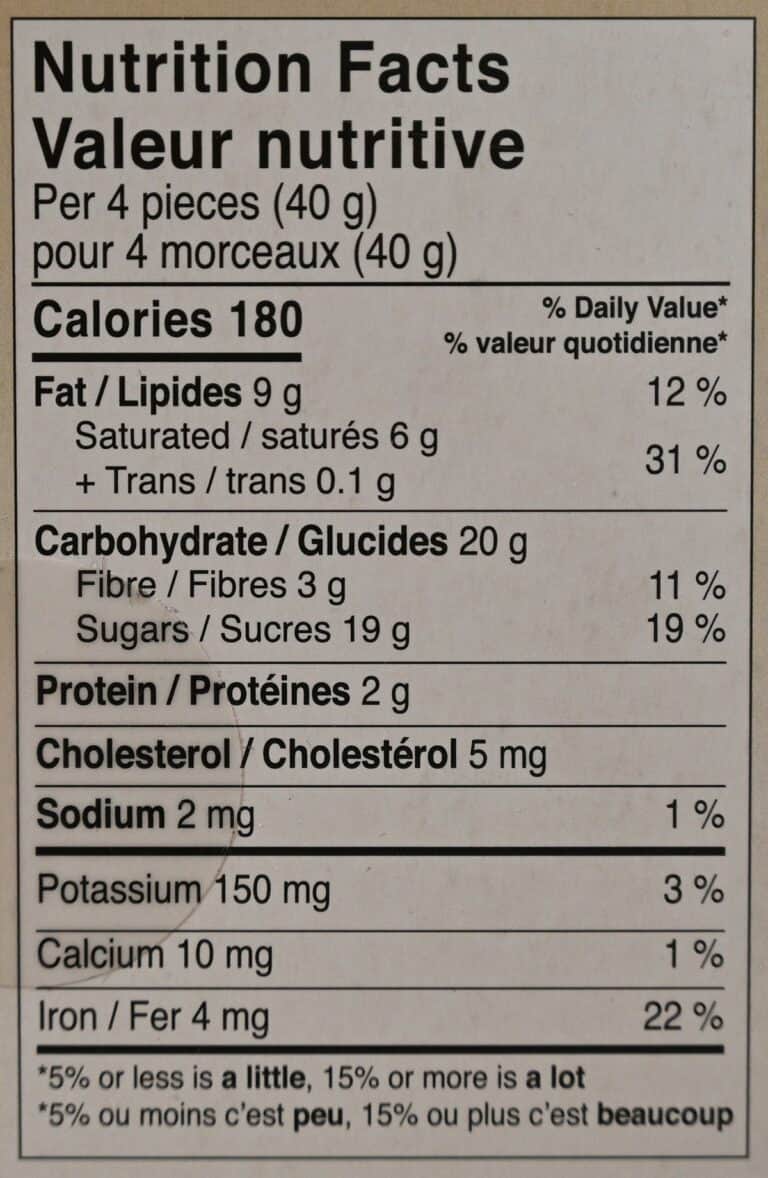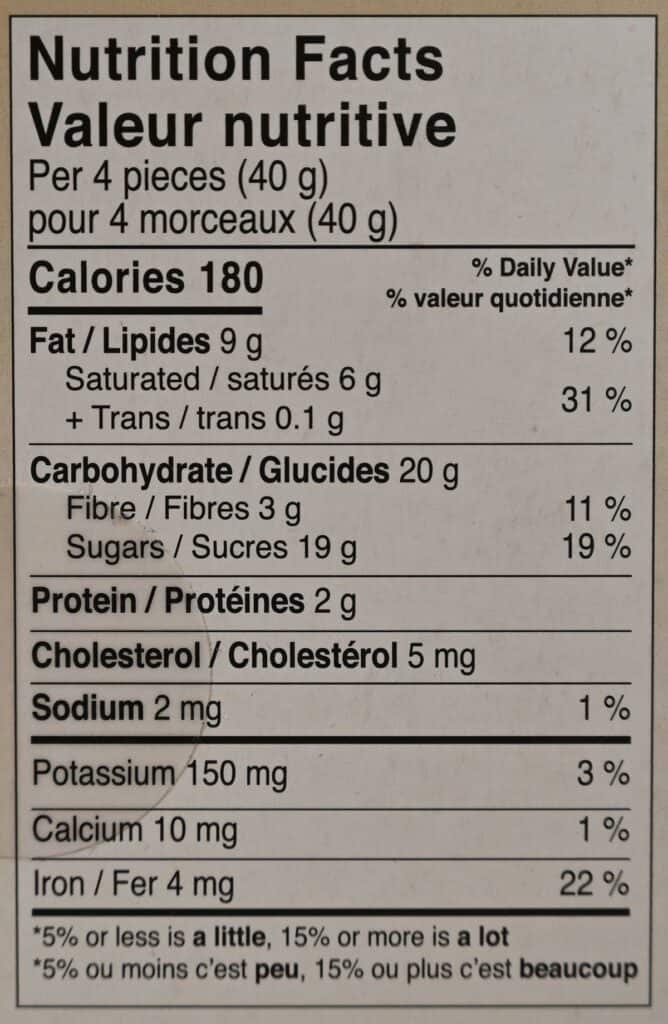 Nutrition
Calories
Four pieces is 180 calories, nine grams of fat, 20 grams of carbohydrates, three grams of fibre, 19 grams of sugar, two grams of protein and two milligrams of sodium. If you only have one or two that's actually not that many calories, fat or sugar.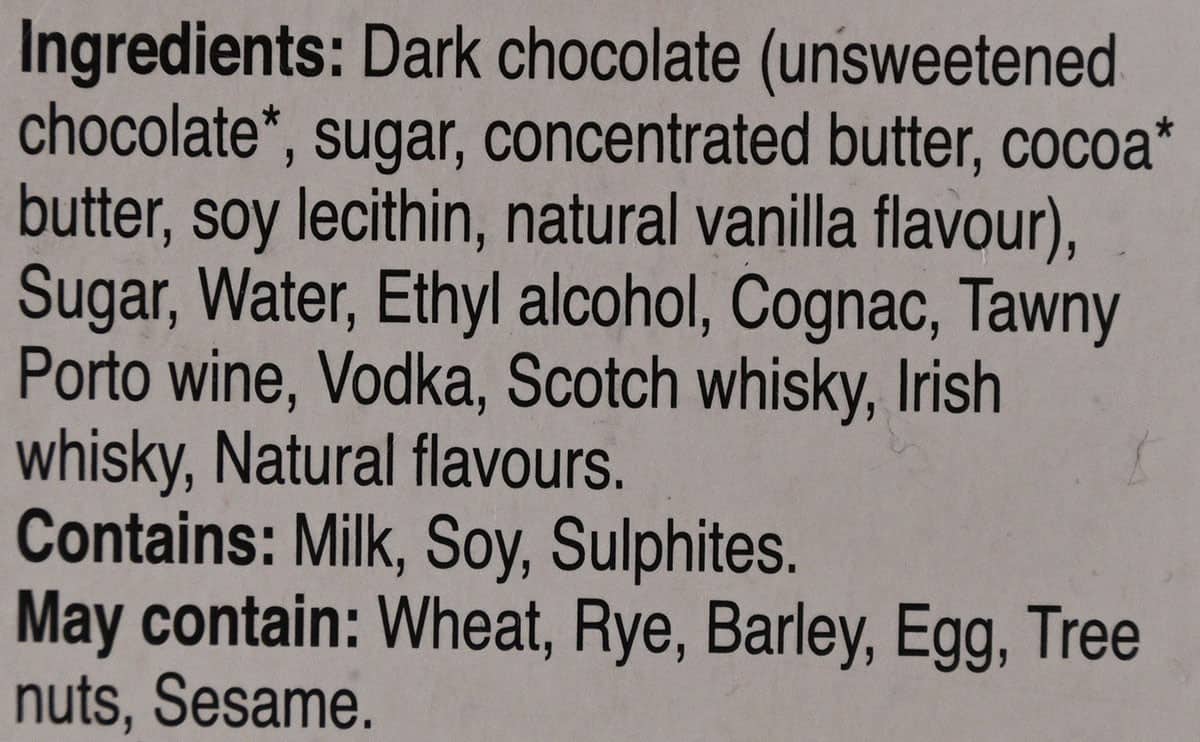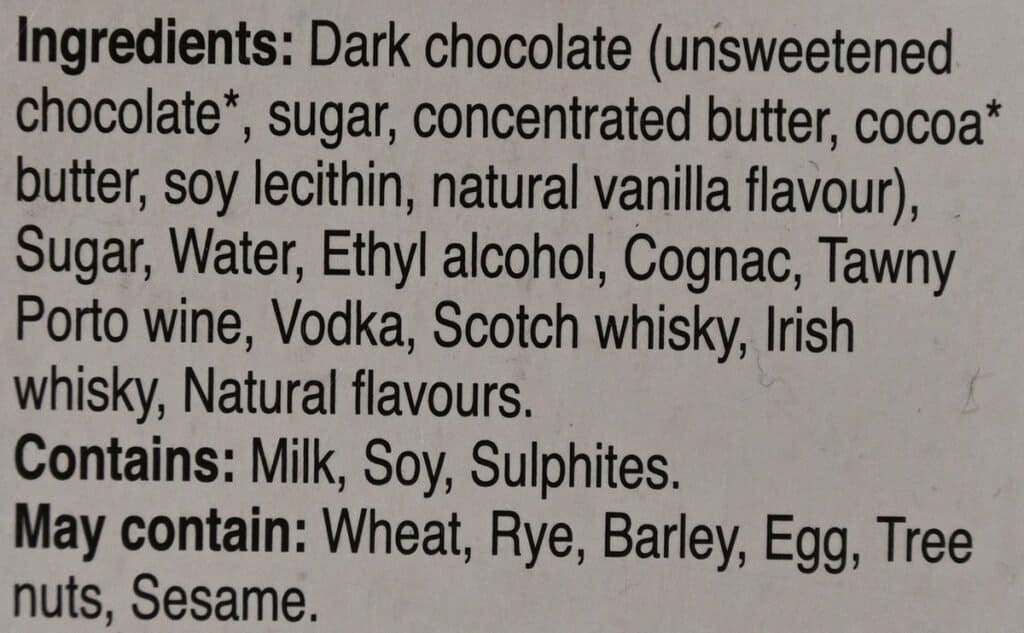 Ingredients
These have real liquor in them so I don't recommend leaving them out around kids. They contain milk, soy and sulphites. They also may contain wheat, rye, barely, egg, tree nuts and sesame.
Scoring
Taste: 7/10
Cost: 7/10
Convenience: 10/10
Nutrition: 0/10
Overall
Give it a try!
Liquor chocolates in general aren't for me but if you like liquor chocolates the Costco Anthon Berg ones are better. If you don't like liquor chocolates there's a few in this box that actually don't have a strong liquor flavor. The Anthon Berg seem more premium and the packaging is much better.
Have you tried these? What did you think of them?
---
Please note that this review was not paid for or sponsored by any third party. This product was purchased by Costcuisine for the purpose of producing this review. The opinions in this review are strictly those of Costcuisine. Costcuisine is not affiliated with Costco or any of its suppliers. In the event that Costcuisine receives compensation for a post from the manufacturer of a product or some other third party, the arrangement will be clearly disclosed (including where the manufacturer of a product provides Costcuisine with a free sample of the product)