Boozy chocolates for Baileys Irish Cream lovers!
Please note that this review was not paid for or sponsored by any third party. The opinions in this review are strictly my own. I am not affiliated with Costco or any of its suppliers. I am just a fan of the company. I write these reviews to help my fellow shoppers.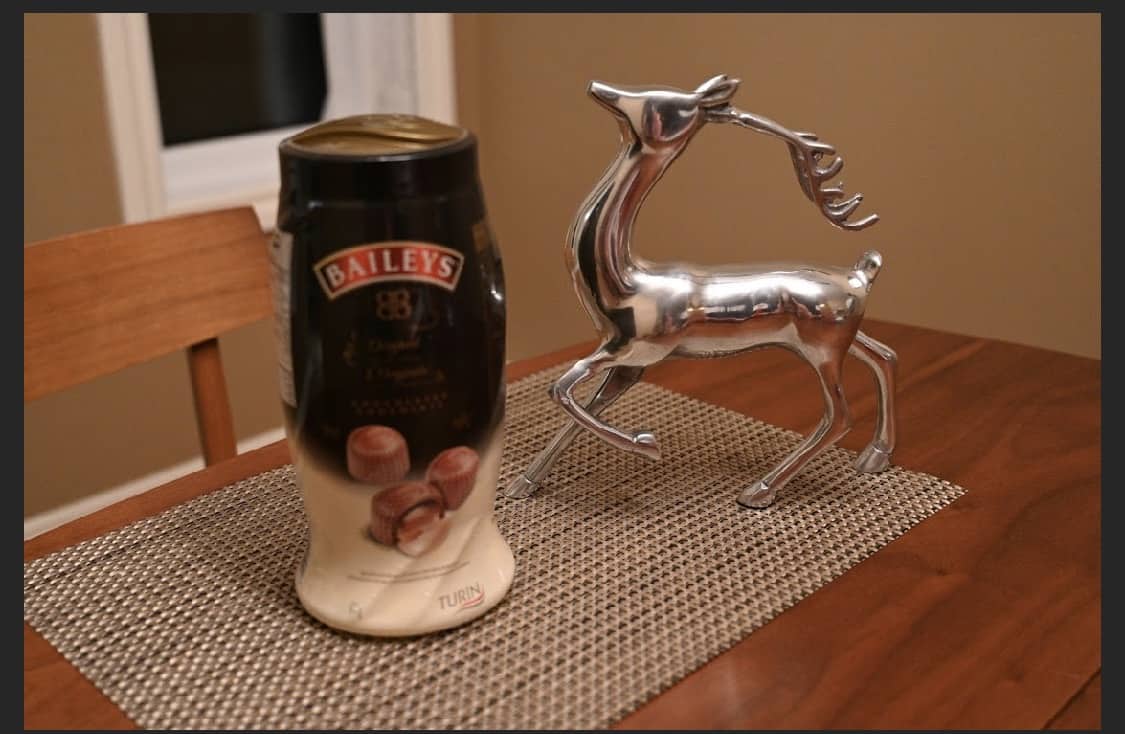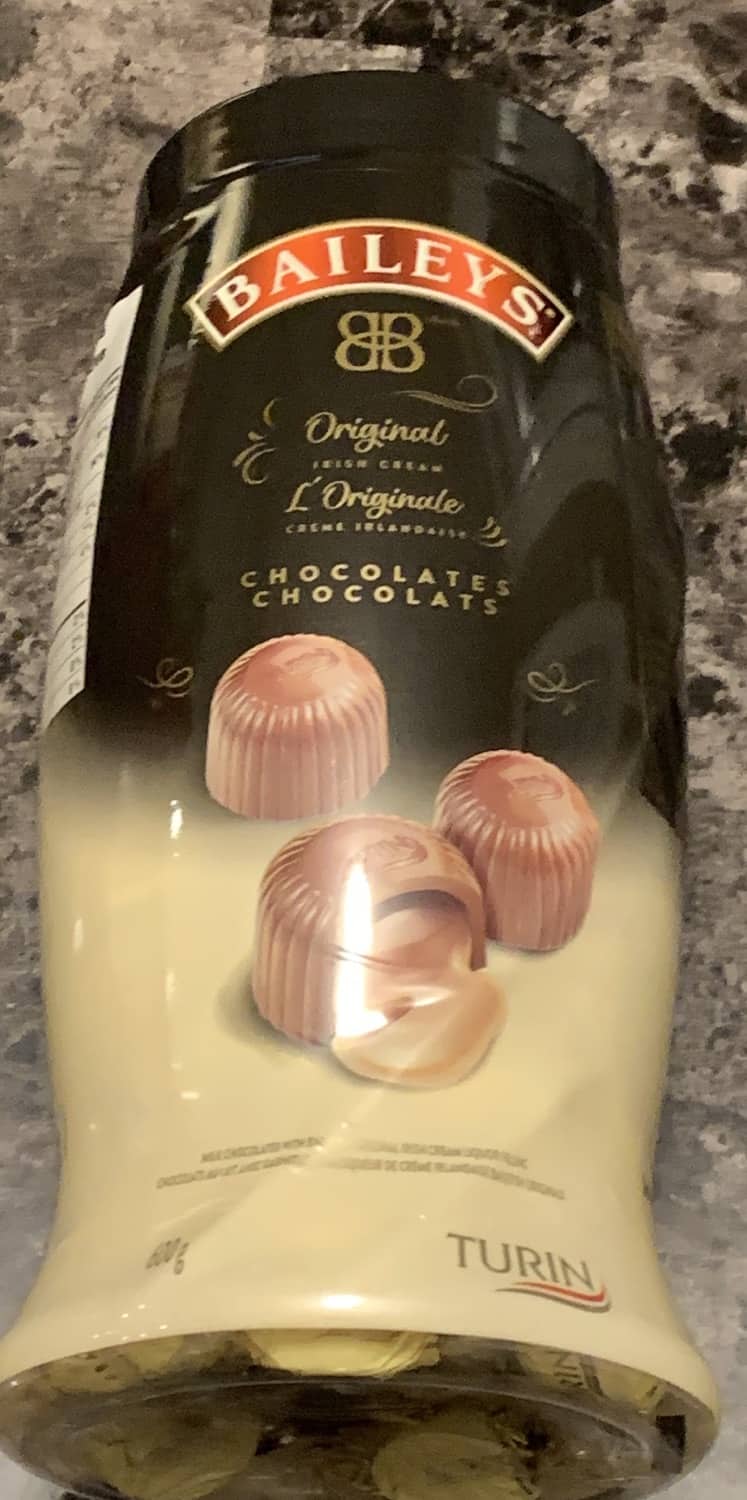 That's it, I'm done, I'm chocolate-d out for Christmas 2020. This is my final Costco Christmas aisle chocolate review! I somehow saved the boozy ones for last. Today I'm reviewing the Costco Baileys Original Irish Cream Chocolates. These chocolates can be found in the Christmas/seasonal treat aisle at Costco and the item number is 394866.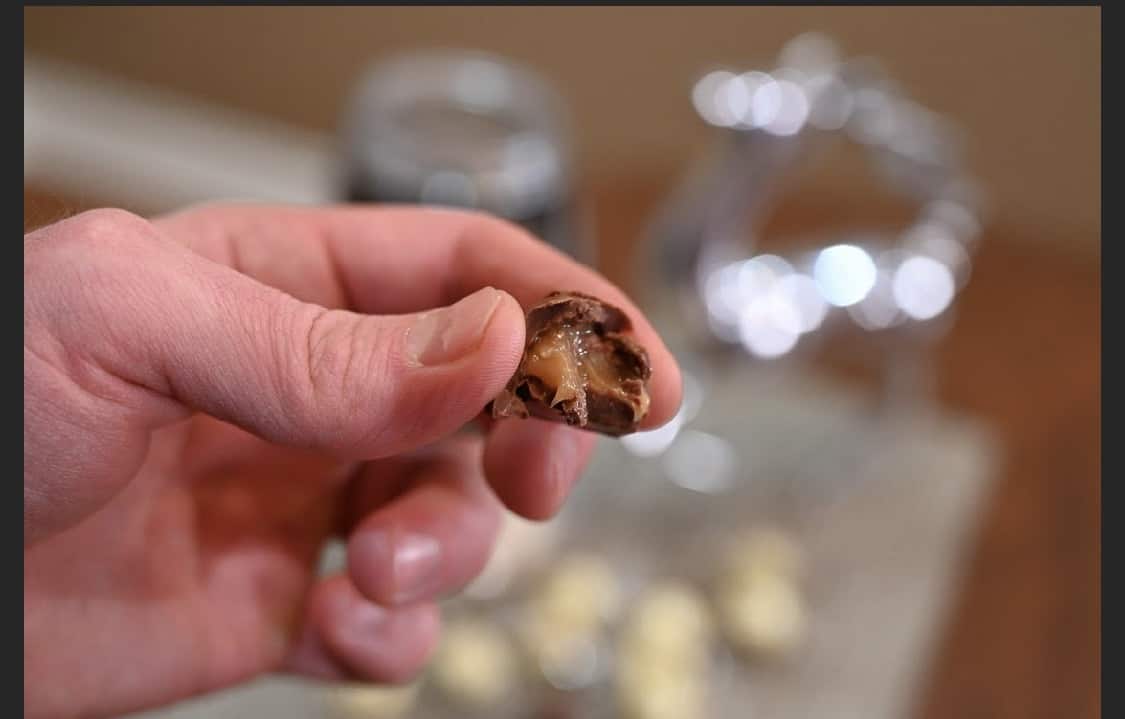 Taste
If you love Baileys Irish cream liquor and milk chocolate, you're sure to love these. They're basically milk chocolates filled with sweet, caramel consistency, flavorful Baileys Irish cream The milk chocolate is delicious and the Irish cream filling tastes…like Irish cream and is actually pretty boozy tasting, in case you're wondering what's in Irish Cream it's whiskey! This booziness can be a good thing or a bad thing depending on your personal taste preference. I don't love chocolate and liquor combined and I find the Irish cream liquor kind of over powers the chocolate but these are Baileys chocolates so you're supposed to really taste the Baileys. These go deliciously with coffee or are great for an after dinner treat. They don't exactly taste like premium, high quality, chocolatier status chocolates but they taste like a chocolate filled with Baileys liquor.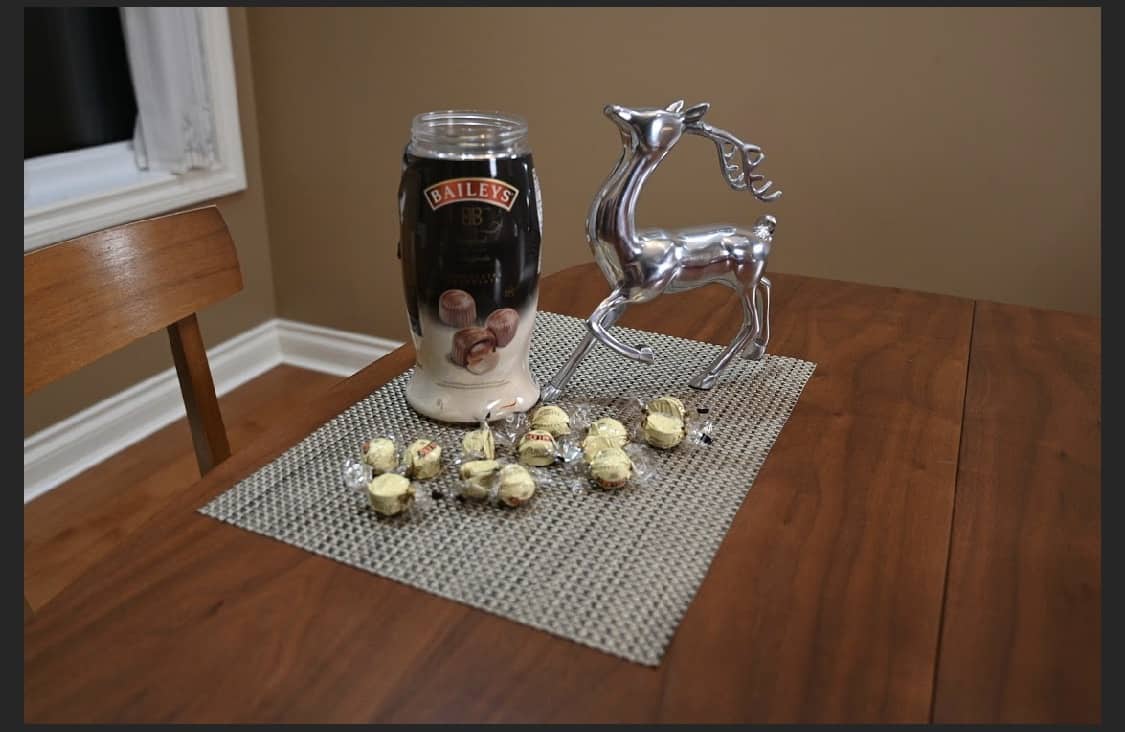 Cost
I paid $13.69 Canadian for the 600 gram container of Baileys Original Irish Cream Chocolates.
Convenience
Perfect for the Baileys lover in your life! Each chocolate is individually wrapped which I like. These are great for adults to enjoy around Christmas, as I said they're awesome with coffee or after dinner or just as an afternoon pick-me-up. The best before date is about 6 months from the date I purchased these.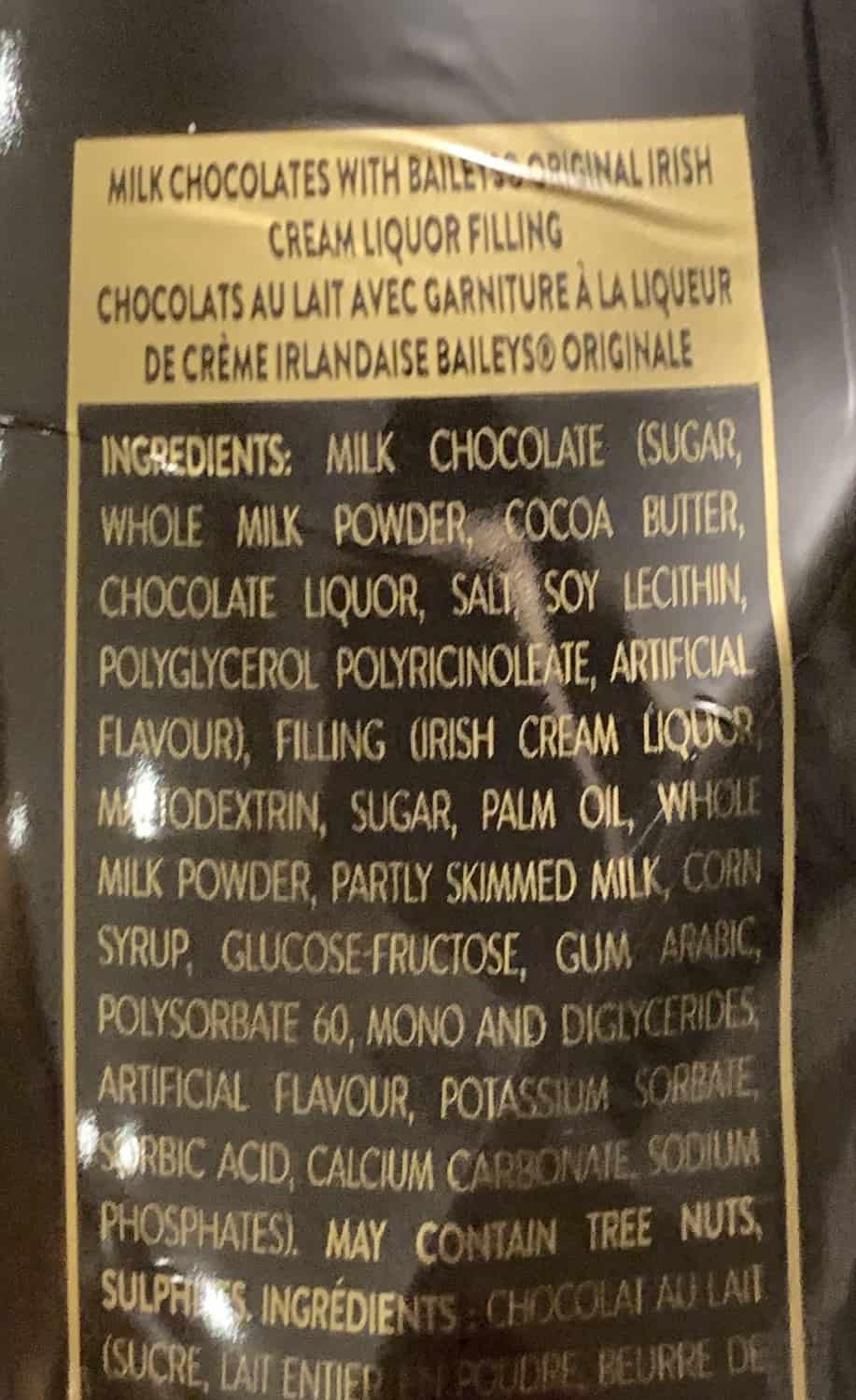 Nutrition
Four pieces is 200 calories, 12 grams of fat, 45 mg of sodium, 21 grams of carbohydrates, one gram of fibre, eighteen grams of sugar and three grams of protein. Yeah…these are not healthy at all. Also if you can't have any alcohol due to religious or cultural considerations the ingredients list does state there's "Irish cream liquor".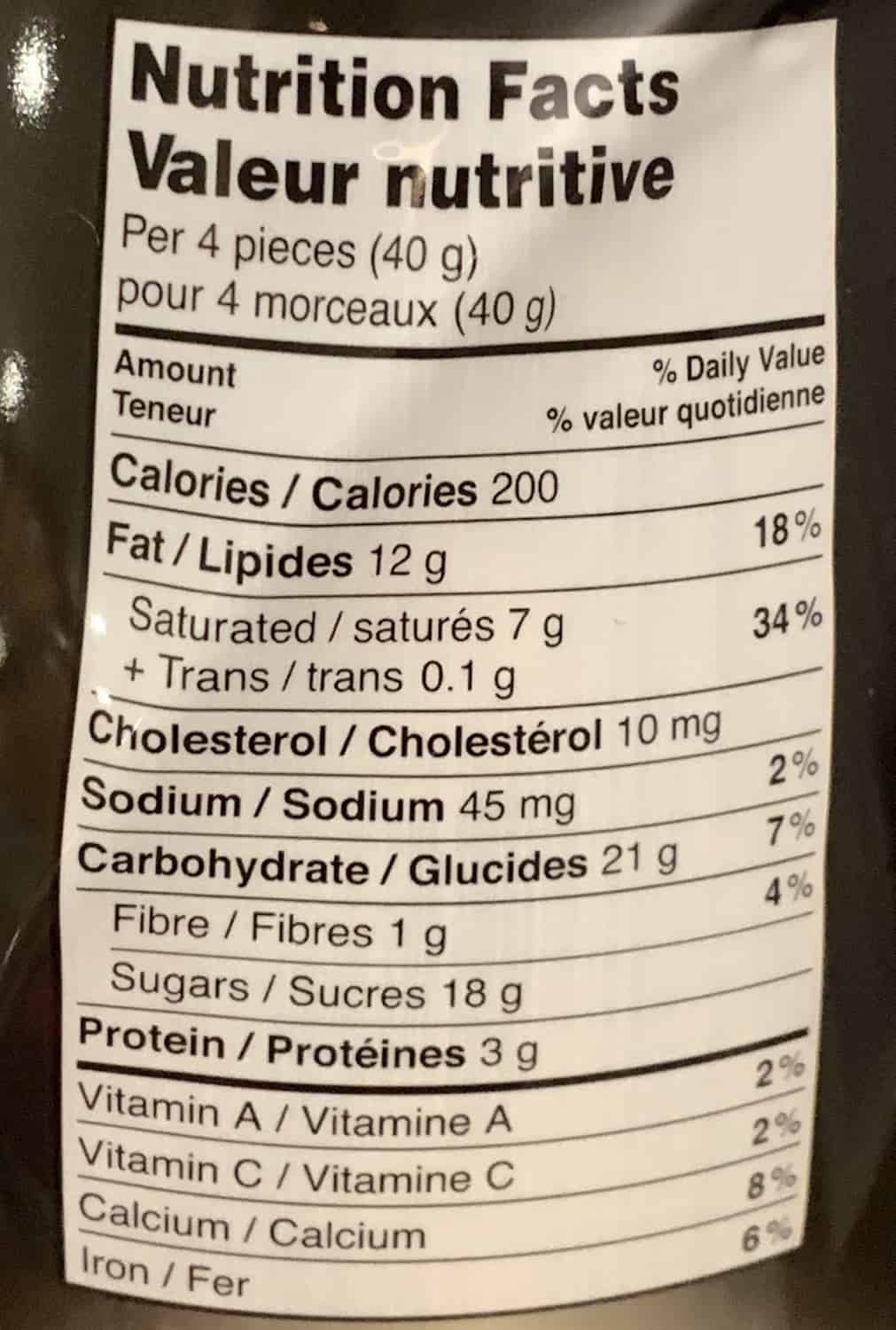 My mom will be getting these because she's a huge fan of Baileys and I don't absolutely love chocolates with a boozy/liquor flavor (yes Cheryl, that means I'll be dropping these off for you to enjoy!). These weren't bad at all and I love how they're different than a lot of chocolates you can buy. if you love Baileys, I think you'd really enjoy these.
Taste: 8/10
Cost: 8.5/10
Convenience: 10/10
Nutrition: 0/10
Chocolate with liquor filling, what are your thoughts? Love it or hate it?