If you're looking for a taste of Hawaii this Christmas season, Costco carries the Hawaiian Sun Chocolate Covered Macadamia Nuts to curb your cravings. Each whole macadamia nut is roasted and dipped in smooth milk chocolate. These chocolates are simple but decadent.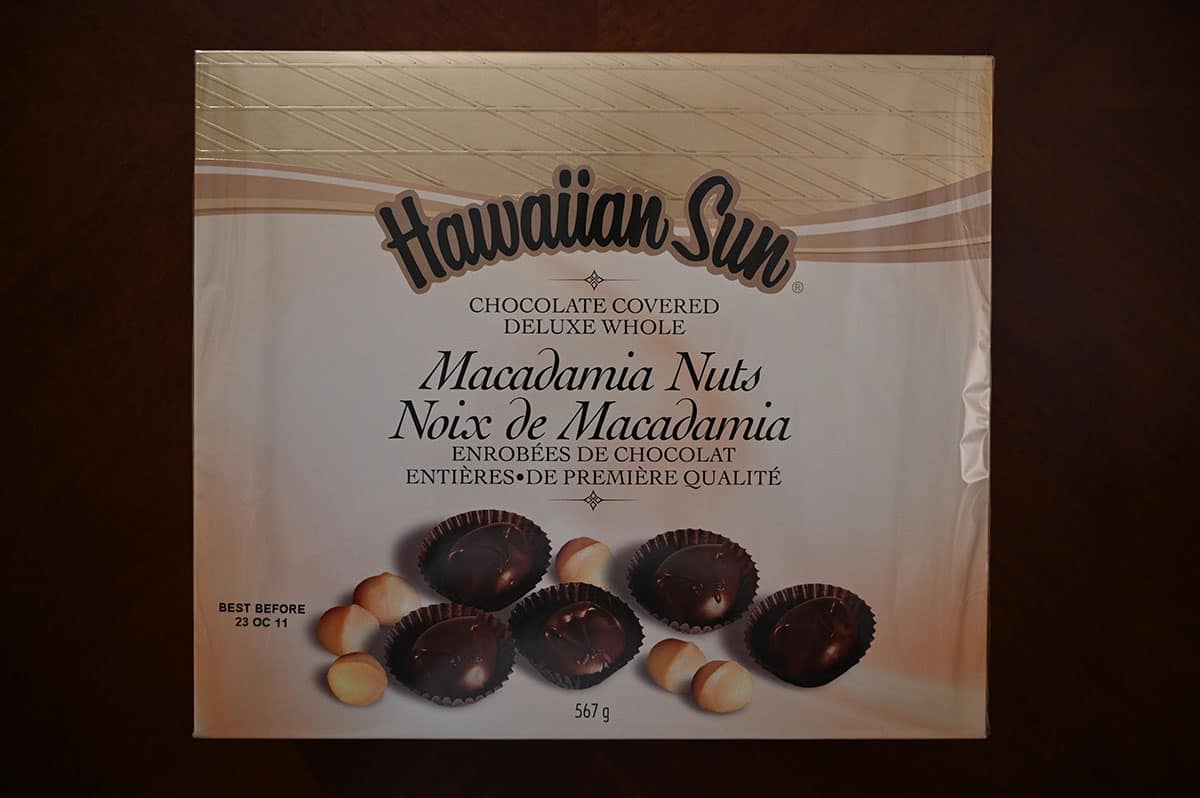 I've been to Hawaii twice and absolutely fell in love with macadamia nuts there. Have you ever had macadamia nut ice cream? If not, I highly recommend you try some if you're traveling to Hawaii. We haven't traveled anywhere in years so when I saw these Costco Hawaiian Sun Chocolate Covered Deluxe Whole Macadamia Nuts I wanted to pick up a box because it might be the closest thing to Hawaii for me for a long time!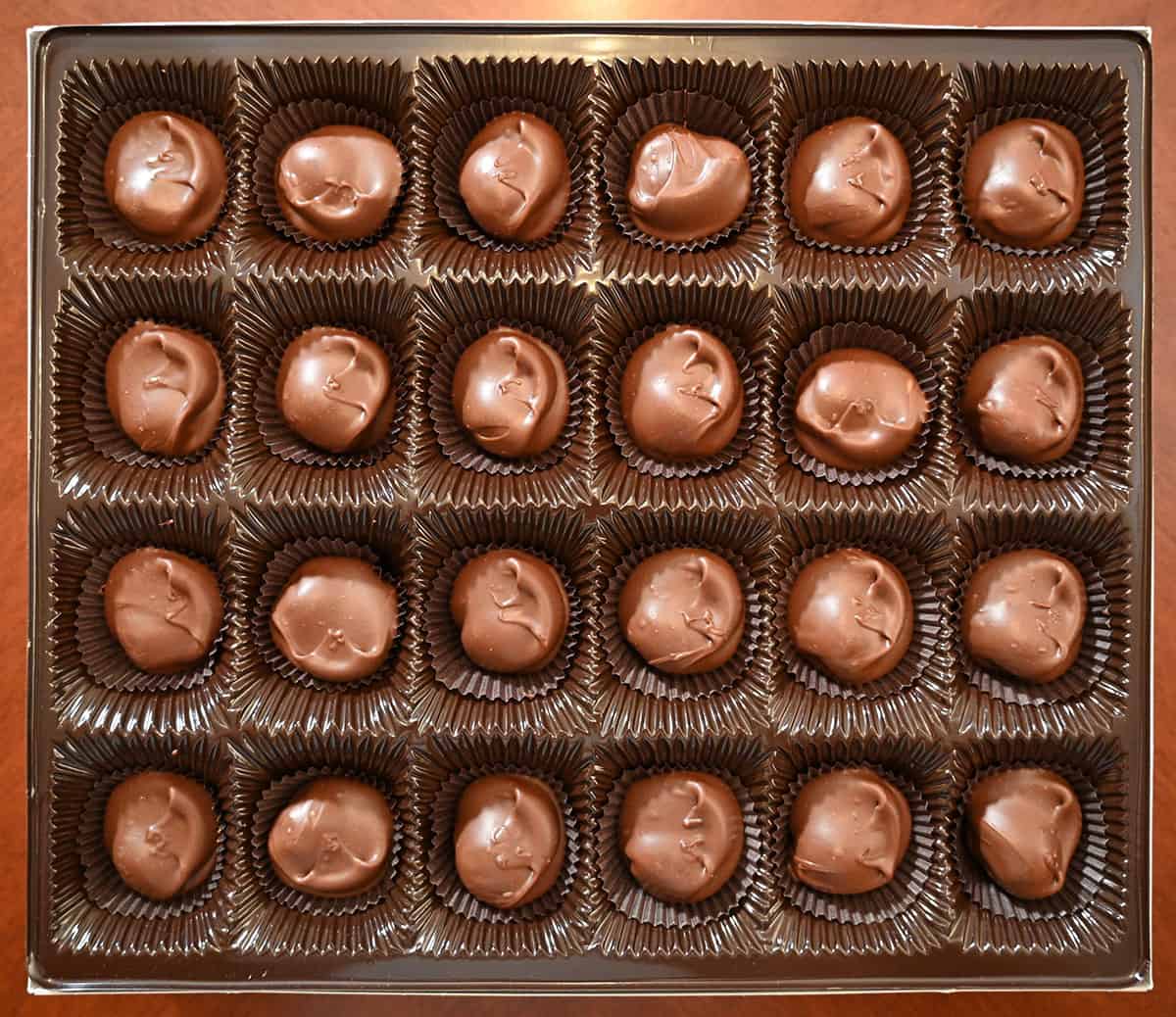 Other chocolates I'm enjoying from Costco are the Kirkland Signature Luxury Belgian Chocolates, Deavas Belgian Chocolates, Grand Belgian Specialties Chocolates, House of Brussels Chocolate Hedgehogs, Lindt Lindor Assorted Chocolates, Anthon Berg Liquor Filled Dark Chocolates, Baileys Irish Cream Chocolates and the Utah Truffles Mint Milk Chocolate Truffles.
Location in Store
These are located in both the Christmas seasonal aisle as well as the snack aisle that's near the front of Costco. The item number is 1066295.
Taste
These are so simple that some might find them a little boring or bland. I love the taste of them. These chocolates have big, whole, delicious macadamia nuts covered in sweet milk chocolate. The nuts taste fresh and aren't salted, just roasted so the natural flavor is amplified.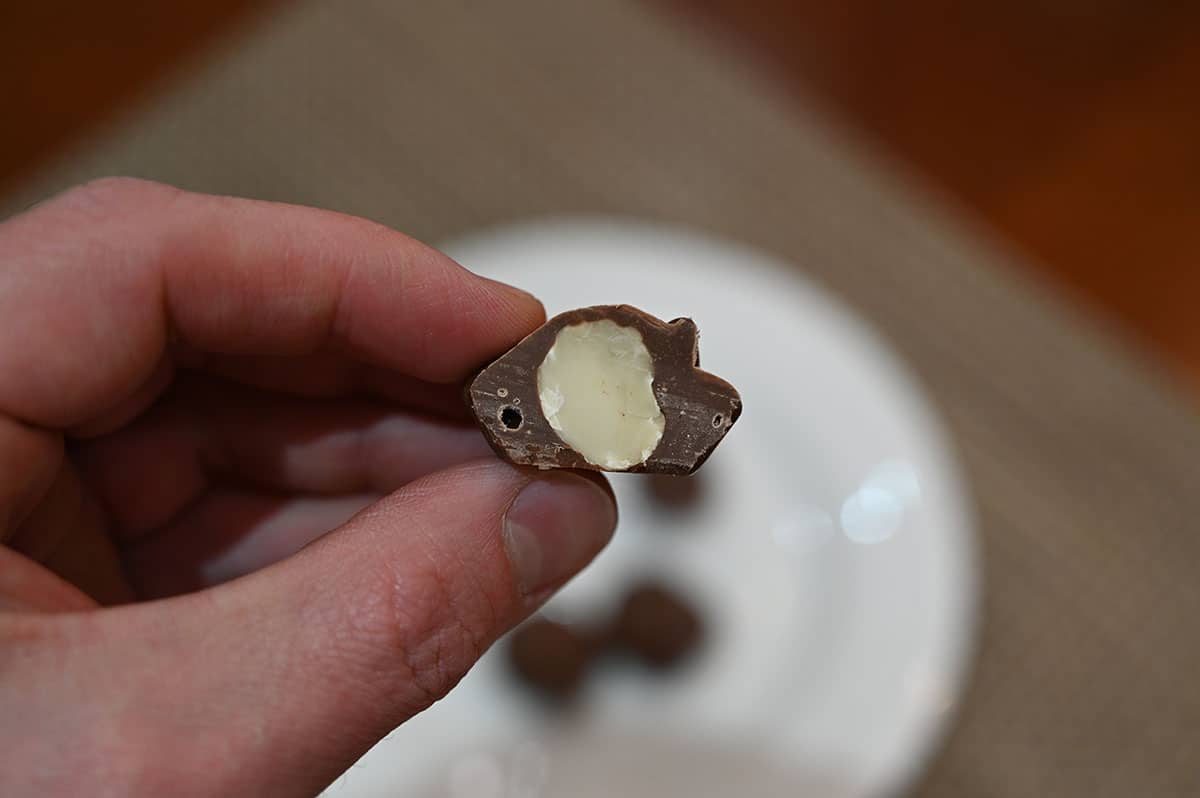 The chocolate is smooth and sweet and doesn't taste waxy or have that cheap chocolate flavor. The flavor of the chocolates is pure and simple goodness, the flavor of the macadamia nuts and milk chocolate complement one another well.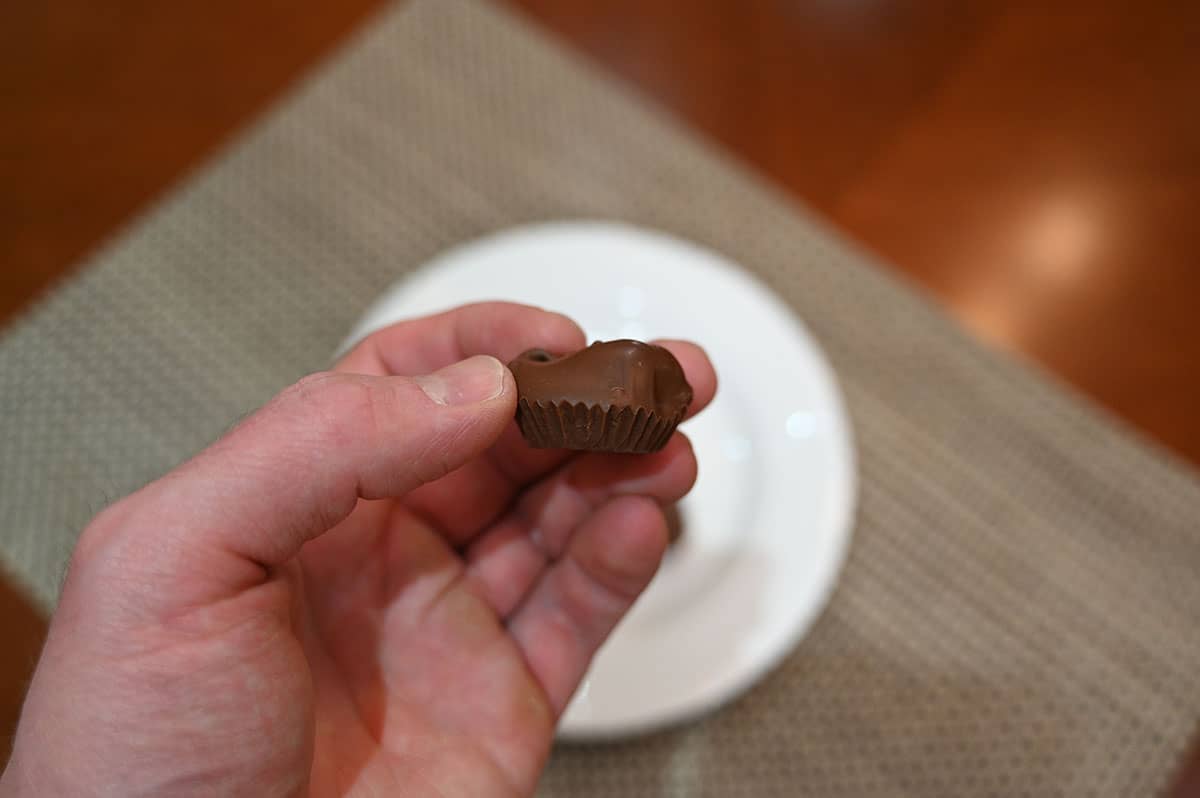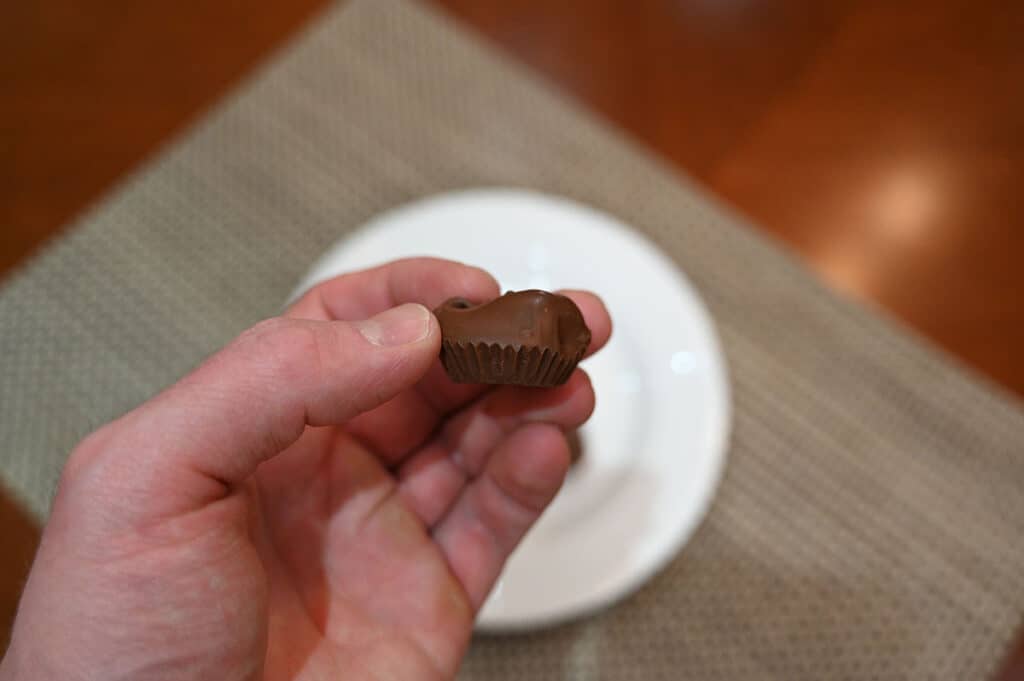 Cost
A box of 48 Hawaiian Sun chocolate-covered whole macadamia nuts cost $17.49 at Costco which has gone up as it was previously $14.99 Canadian in 2020. It still isn't overly expensive, considering macadamia nuts are usually quite expensive!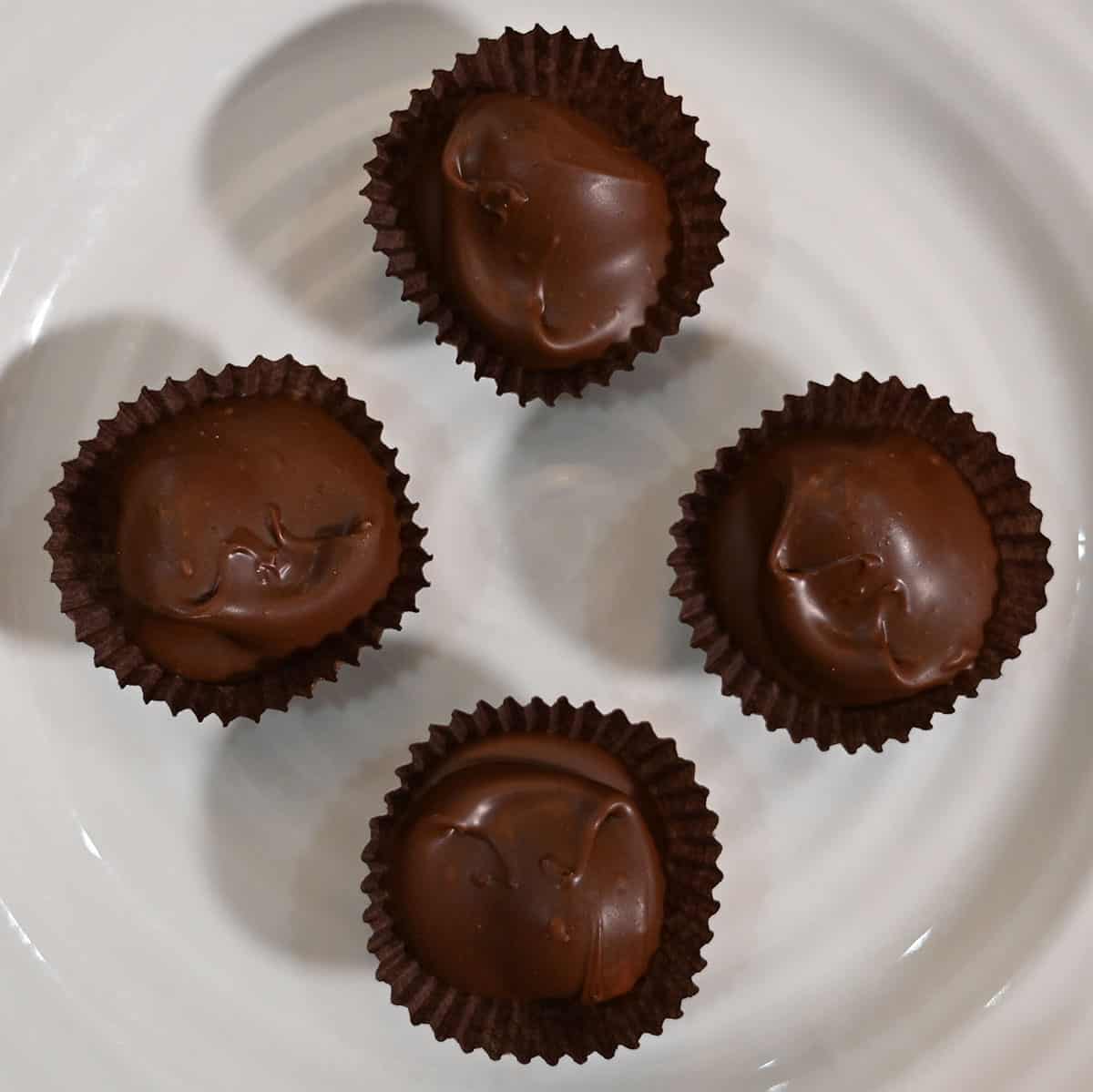 Convenience
These are perfect to have any time of year, not just around Christmas! They make a great gift or if you're having guests over they're a delicious offering.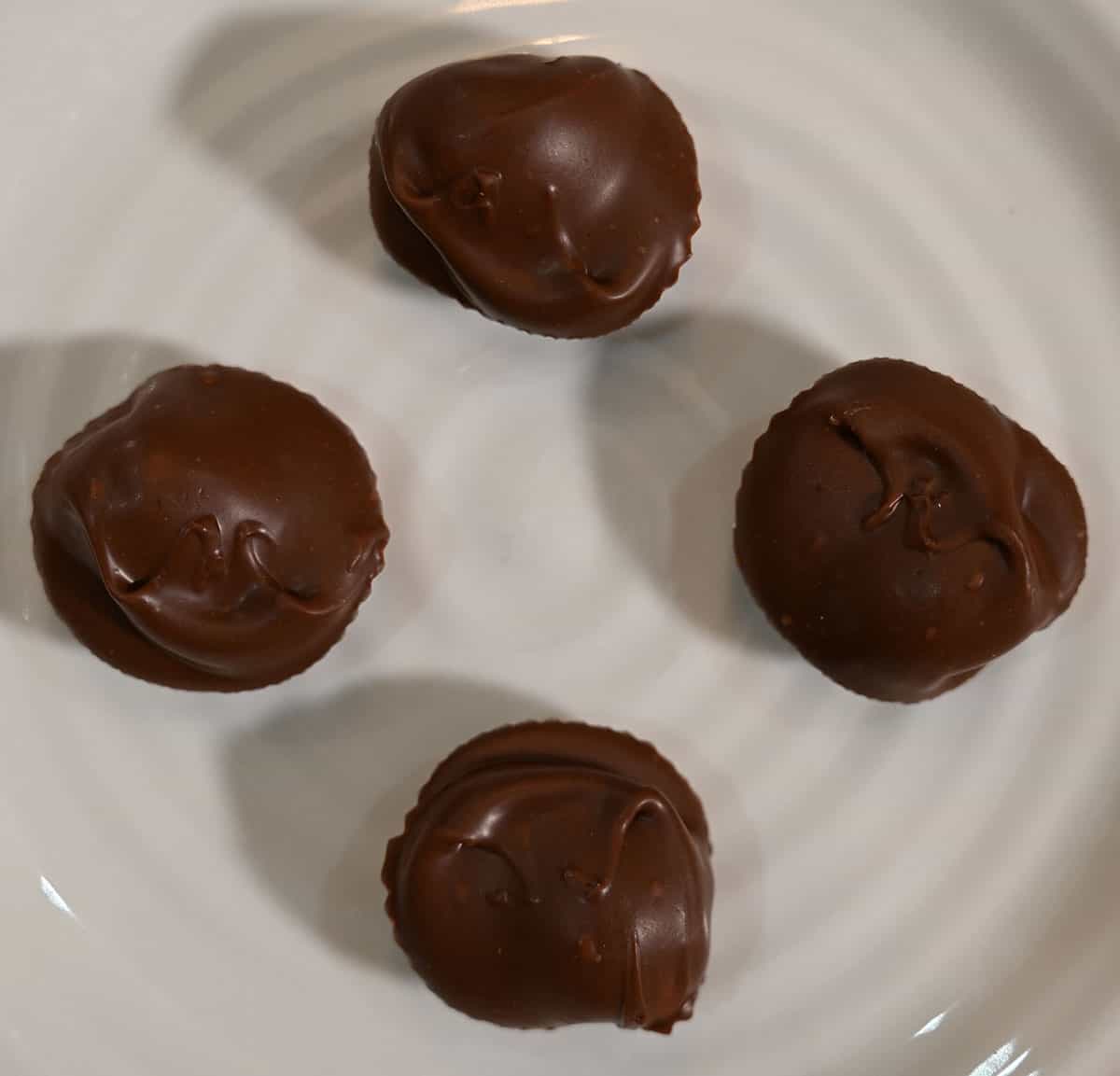 Once the box is opened it only reseals by putting the cardboard top back on the bottom piece so we choose to store ours in a Ziploc container. The best-before date is about 11 months from the date we purchased the chocolates.
Nutrition
Calories
Three chocolates contain 190 calories, 14 grams of fat, 18 grams of carbohydrates, one gram of fibre, 15 grams of sugar, two grams of protein and 15 milligrams of sodium.
I feel satisfied eating only one of these and that's not that many calories, fat or sugar for one chocolate. If you eat a ton of these you're looking at quite a bit of fat, calories and sugar, although the majority of fat is healthy fat from the nuts.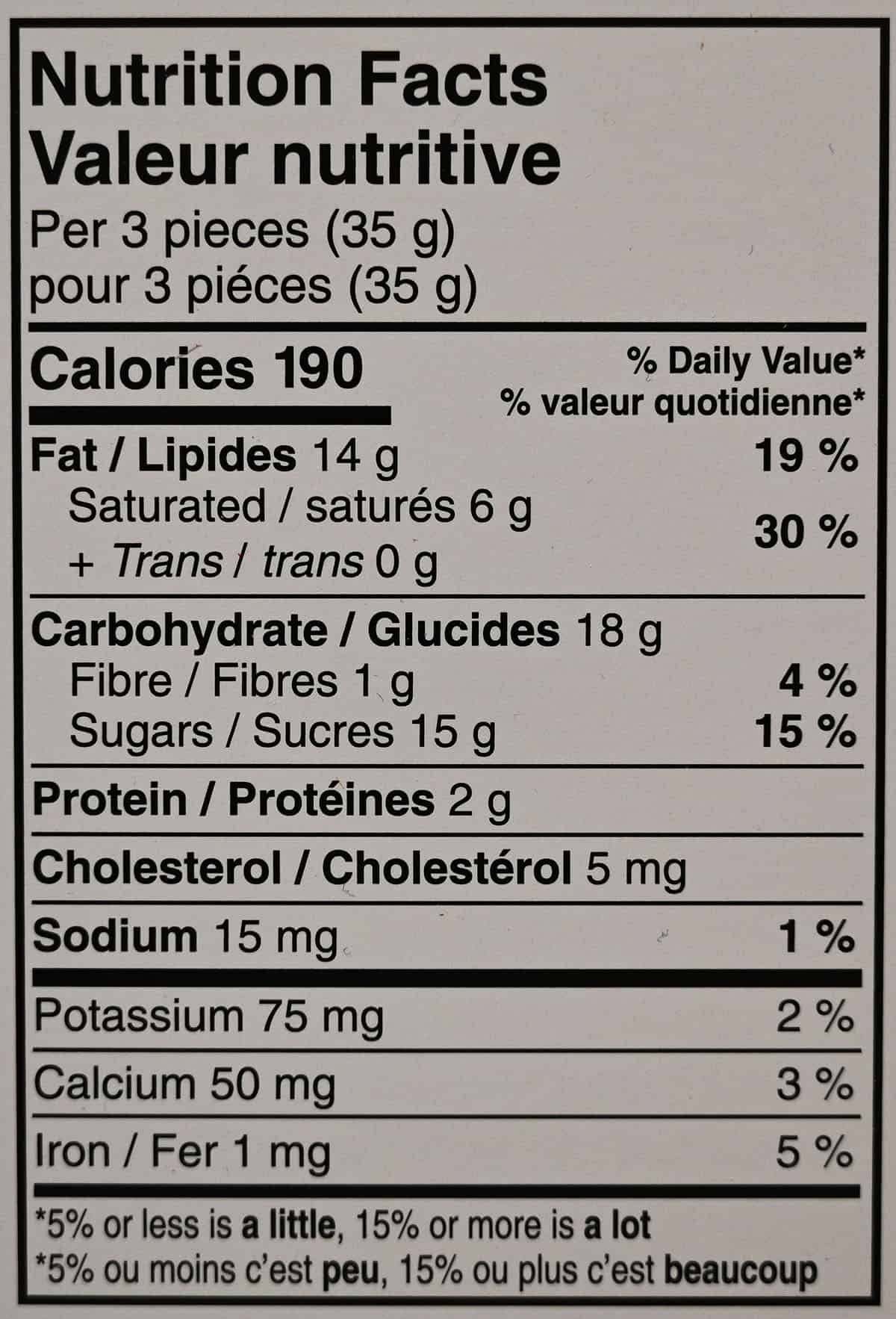 Ingredients
The ingredients list is as simple as I hoped! Milk chocolate, vanillin and dry roasted macadamia nuts. I'm not the biggest fan of there being artificial flavor, why can't they use regular vanilla extract? The chocolates contain soy, milk and macadamia nuts and may contain almonds.

Scoring
Taste: 8/10
Cost: 8/10
Convenience: 10/10
Nutrition: 2/10 (For the healthy fats from the nuts)
Overall
Must buy if you like macadamia nuts!
As I said, these are very basic chocolates but are also absolutely delicious!
Have you been to Hawaii? Have you tried these chocolates? What do you think of them?
---
Please note that this review was not paid for or sponsored by any third party. This product was purchased by Costcuisine for the purpose of producing this review. The opinions in this review are strictly those of Costcuisine. Costcuisine is not affiliated with Costco or any of its suppliers. In the event that Costcuisine receives compensation for a post from the manufacturer of a product or some other third party, the arrangement will be clearly disclosed (including where the manufacturer of a product provides Costcuisine with a free.