Are you looking for some inexpensive but fairly tasty chocolates? The Costco Deavas Belgian Chocolates offer a good balance between price and quality!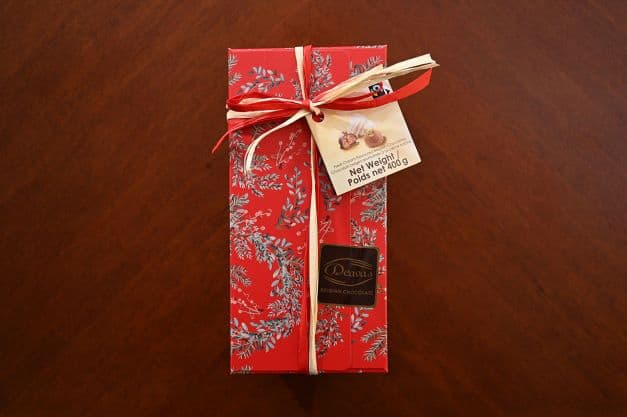 Time for another Costco Christmas product review! The holiday season is full of chocolates and so is the Costco seasonal aisle. I'm trying to review as many Costco-bought chocolates as I can this year and these Deavas Belgian Chocolates are new to me and my local Costco this year!
Want to see reviews for some other Christmas chocolates from Costco? I love the Kirkland Signature Macadamia Clusters, Lindor Assorted Chocolates, Grand Belgian Specialities Chocolates, Godiva Masterpieces Chocolates, Utah Truffles Mint Milk Chocolate Truffles, Truffettes De France Chocolate Truffles and the House of Brussels Chocolate Hedgehogs.
Location in Store
You can find these in the Christmas seasonal aisle at Costco, there are three different colors of boxes to choose from, red, green and white. The chocolates inside are all the same so the color doesn't mean anything other than personal preference! The item number is 1452456.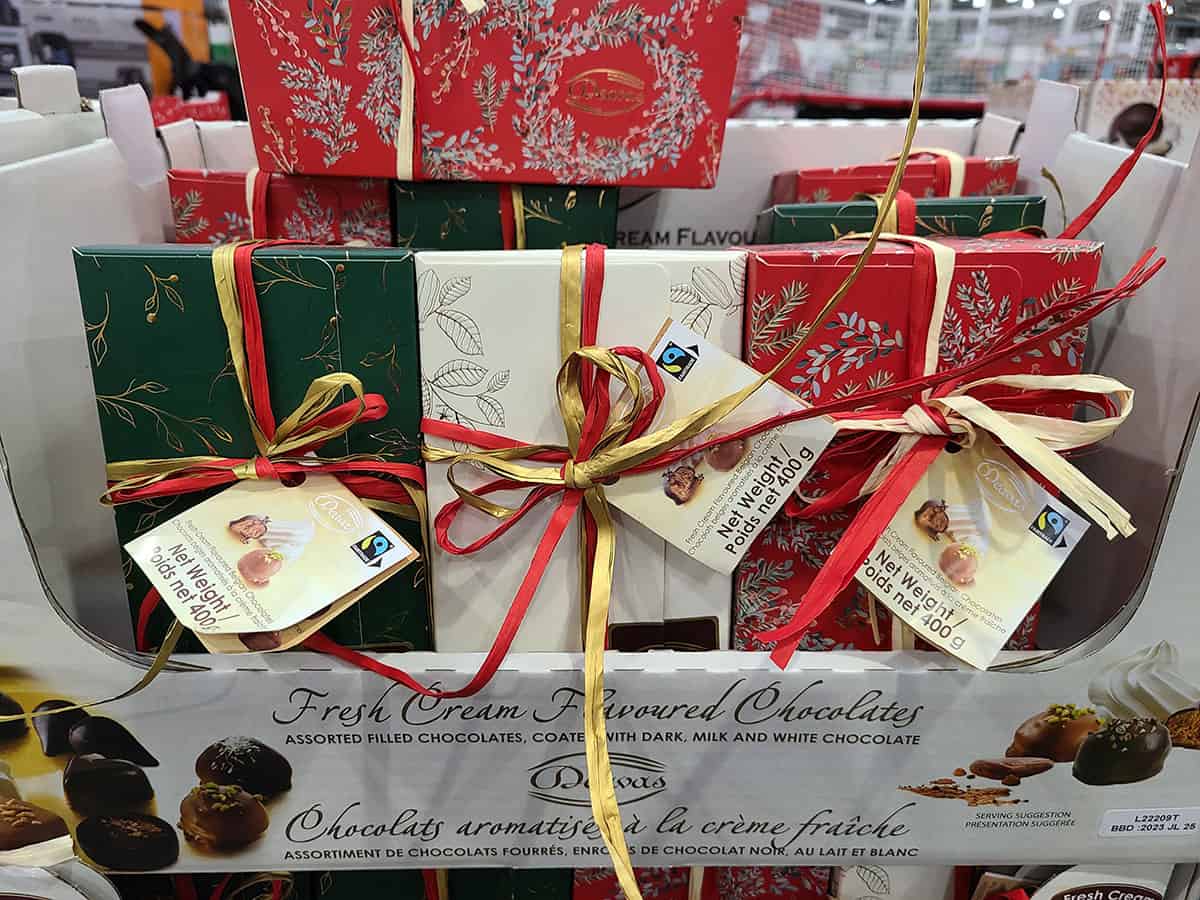 Taste
I find these chocolates very rich and sweet but still enjoyable! There are 11 different flavors of chocolates in the box and I've tried them all!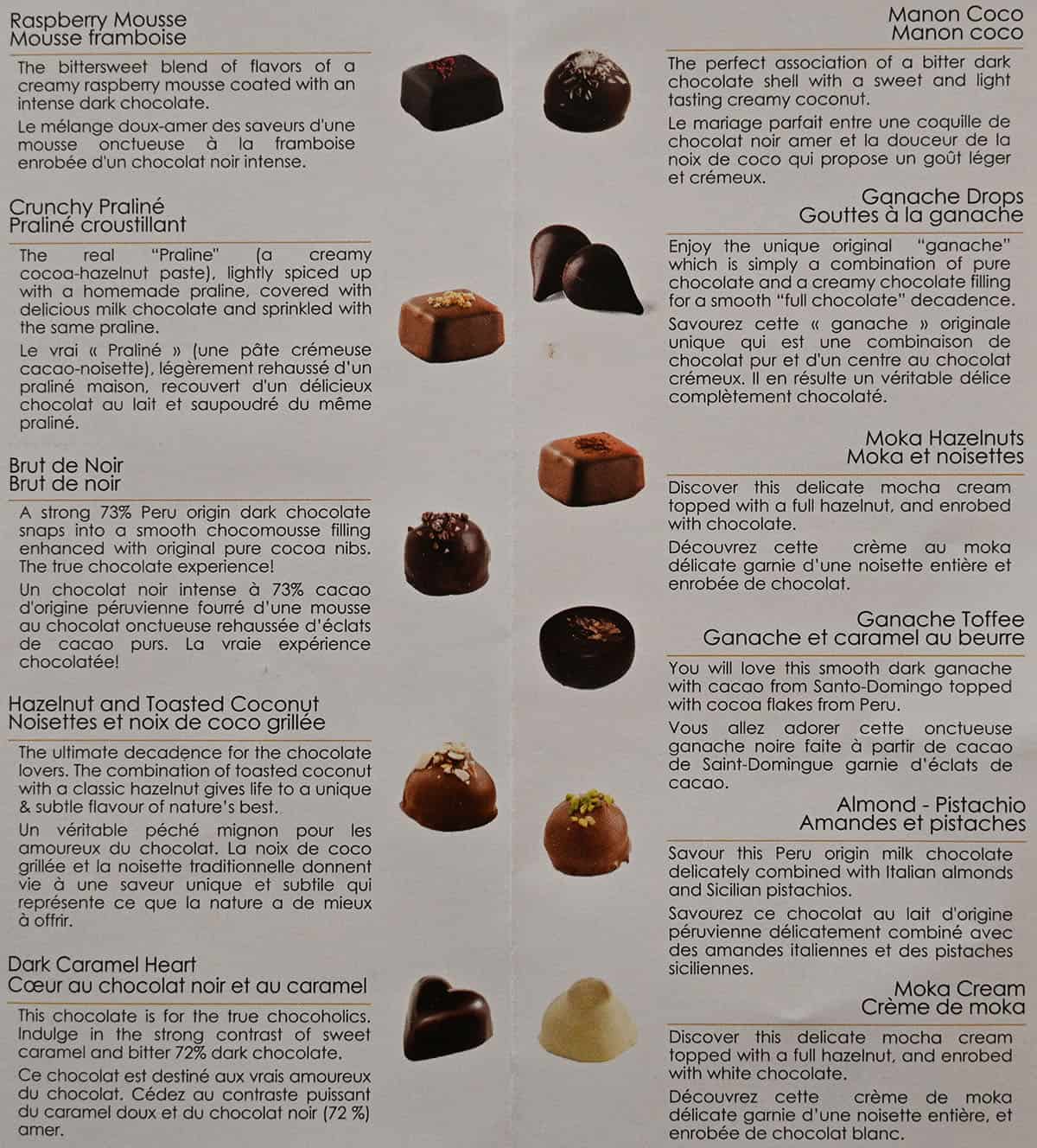 Raspberry Mousse is quite sweet with a very slight hint of raspberry that's almost unnoticeable, the inside is white which surprises me, I was expecting it to be red or pink!
Crunchy Praline is one of my favorites, it has milk chocolate and a hazelnut center with a few crunchy pieces to add some additional texture.
Brut De Noir is fairly plain and has a soft mousse-like center. It tastes like a mix between dark and milk chocolate. It's pretty good.
Hazelnut and Toasted Coconut. The hazelnut taste is more noticeable at first but I noticed a coconut flavor after my second bite. It has milk and dark chocolate inside. Overall it doesn't have a super strong hazelnut flavor.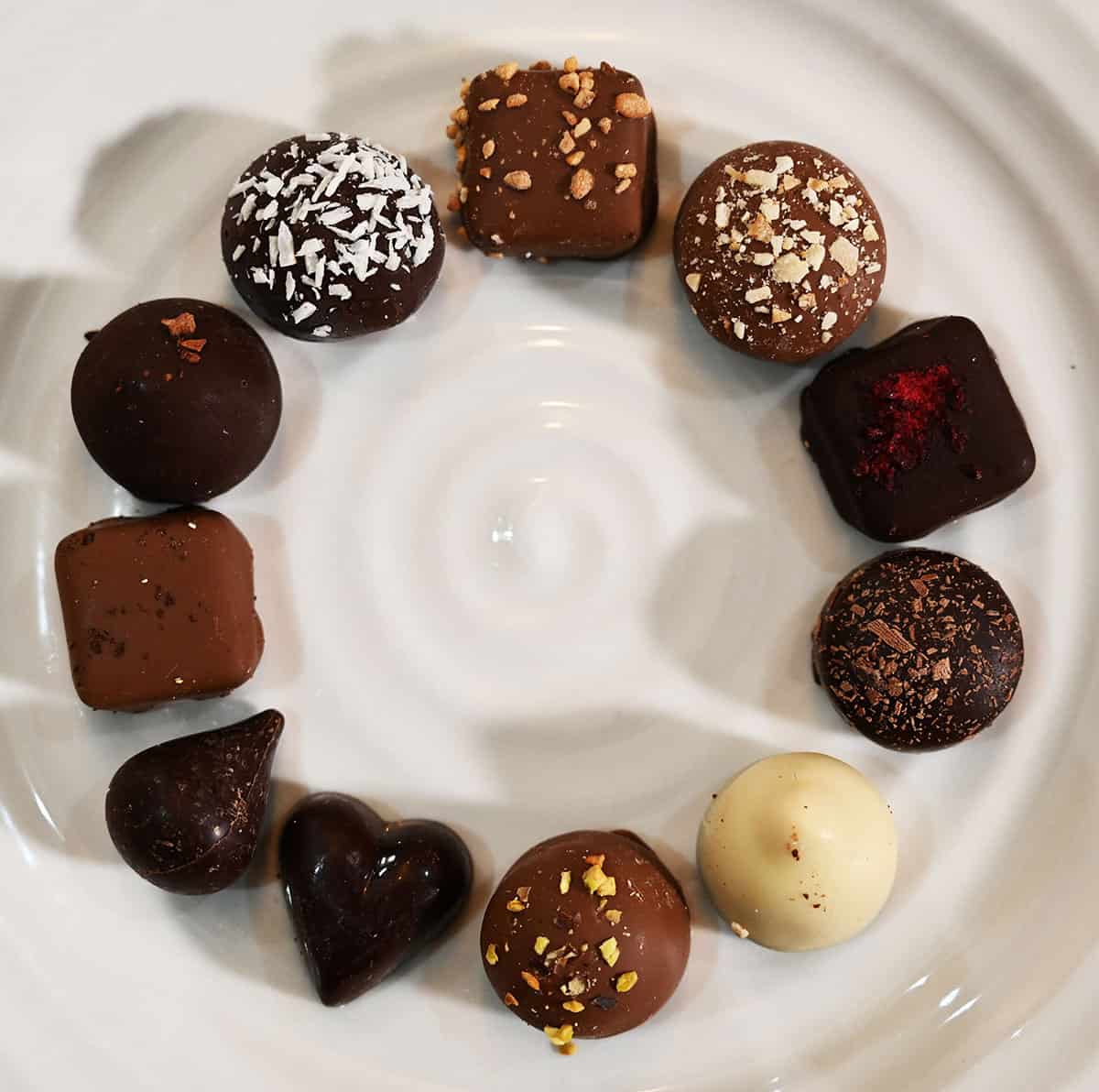 Dark Caramel Heart has a thick shell and not much filling, you taste the dark chocolate more than the caramel.
Manon Coco has a dark chocolate shell with a tasty coconut center, it has a strong coconut flavor so you have to like coconut to enjoy this one.
Ganache Drop has a quite hard filling and is a little crumbly if you don't put the whole chocolate in your mouth. It has a strong dark chocolate flavor.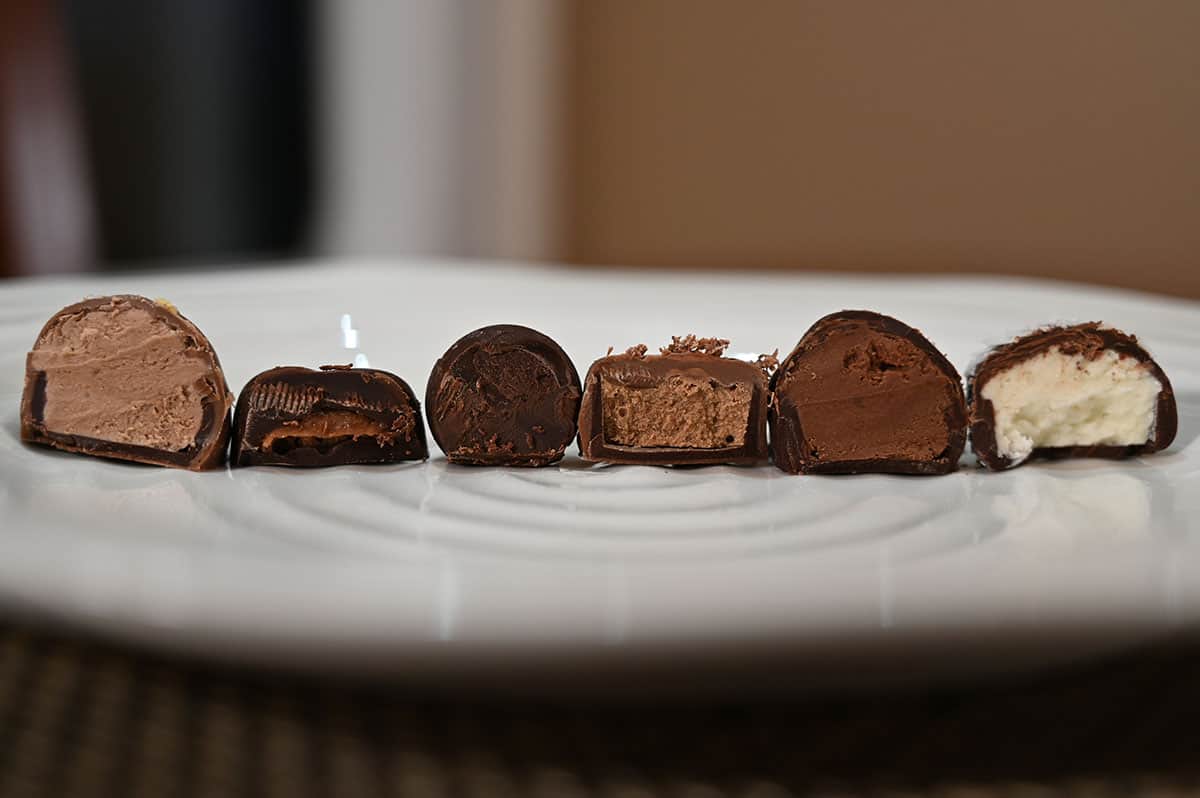 Mocha Hazelnut tastes like sweet, artificial mocha-flavored chocolate. I don't taste hazelnut just mocha.
Ganache Toffee is dark chocolate with a soft toffee filling, the toffee filling is creamy and slightly chewy. The toffee compliments the dark chocolate well, you can taste the dark chocolate more than the toffee.
Almond Pistachio is another one of my favorite chocolates in the box. It has a noticeable pistachio flavor that I love and the milk chocolate is really creamy and smooth
Moka Cream has a white chocolate shell with a layer of dark chocolate inside the white chocolate, it also has a sweet artificial mocha filling.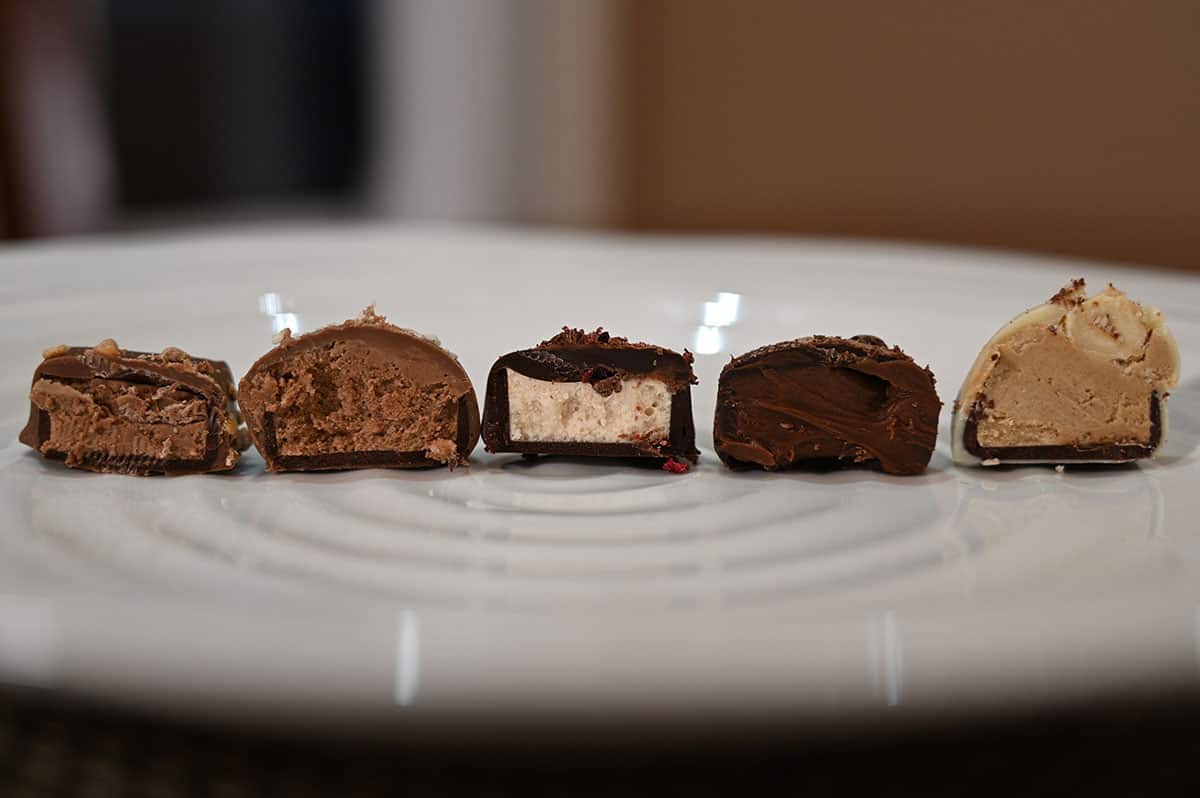 Three of us tried these chocolates and all thought they were quite good for grocery store-bought chocolates.
Cost
The box comes with three trays all containing 11 chocolates and costs $12.99 Canadian which is really cheap for a good-sized box of chocolates in my opinion!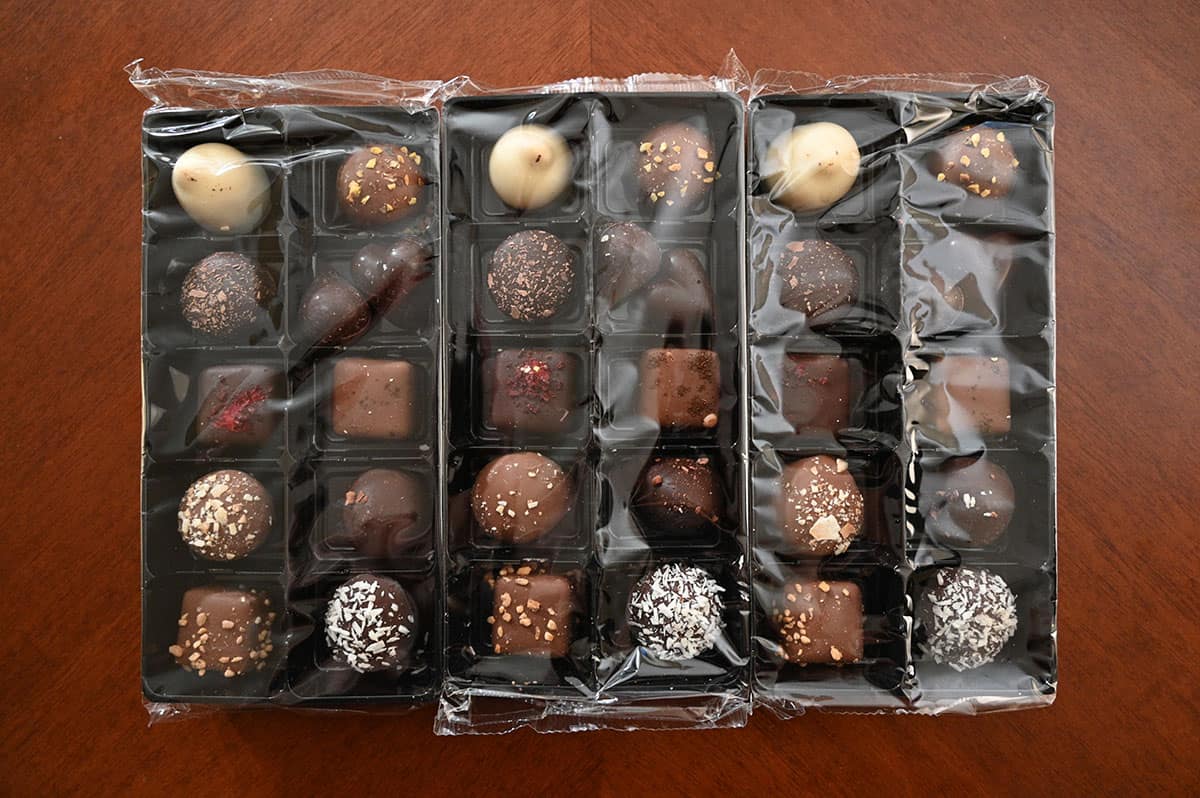 Convenience
The best-before date listed on the chocolates is 9 months from the month we purchased the chocolates. I recommend storing them in a cool, dry place. The box looks so nice already that you don't have to wrap it so it makes a nice gift!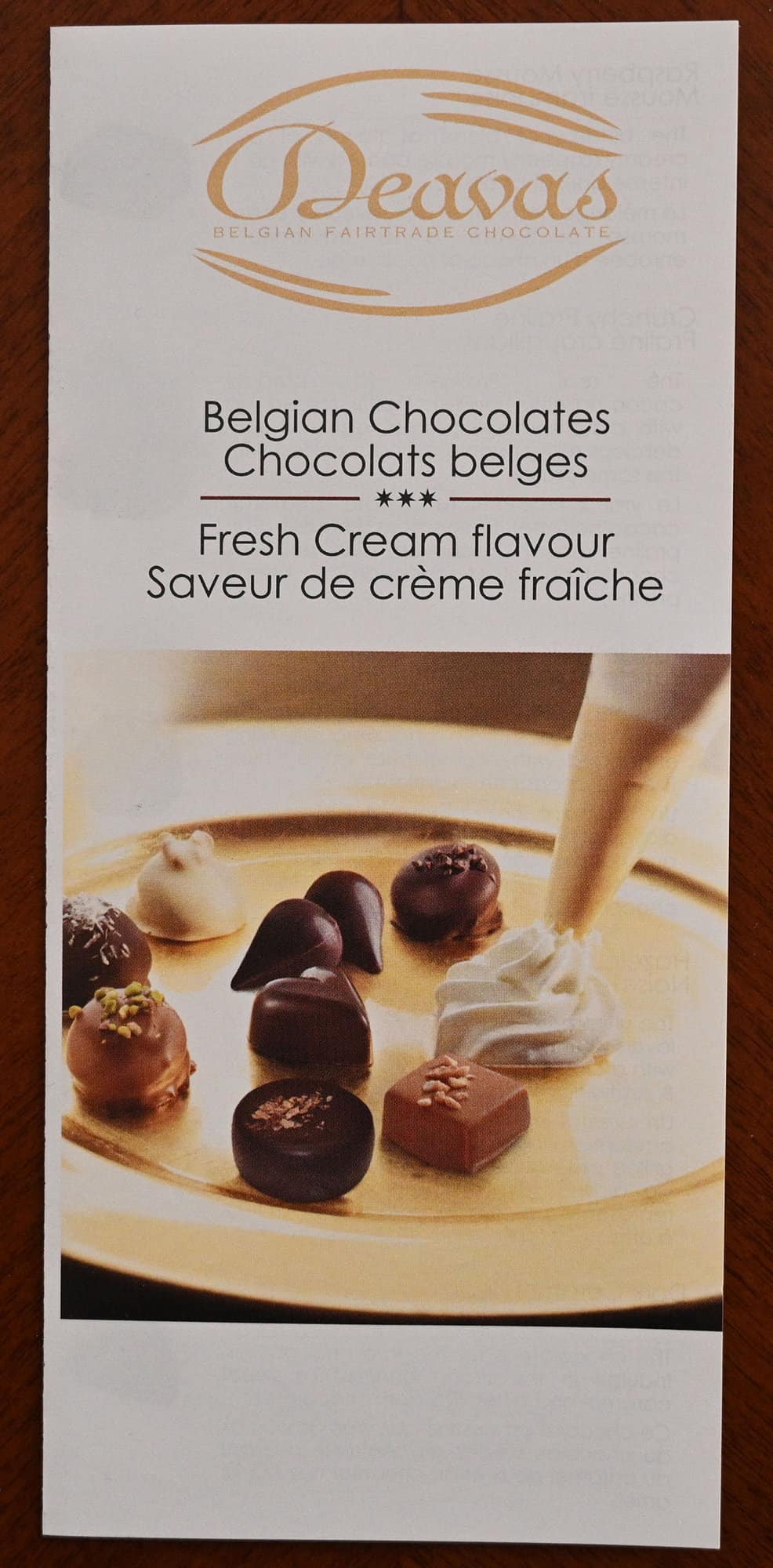 The box comes with three trays of chocolates with 11 chocolates in each tray. It's a bit weird because there are 10 slots and one slot has two different kinds of chocolates in it, I've never seen that before in a box of chocolates, usually they all have their own slot.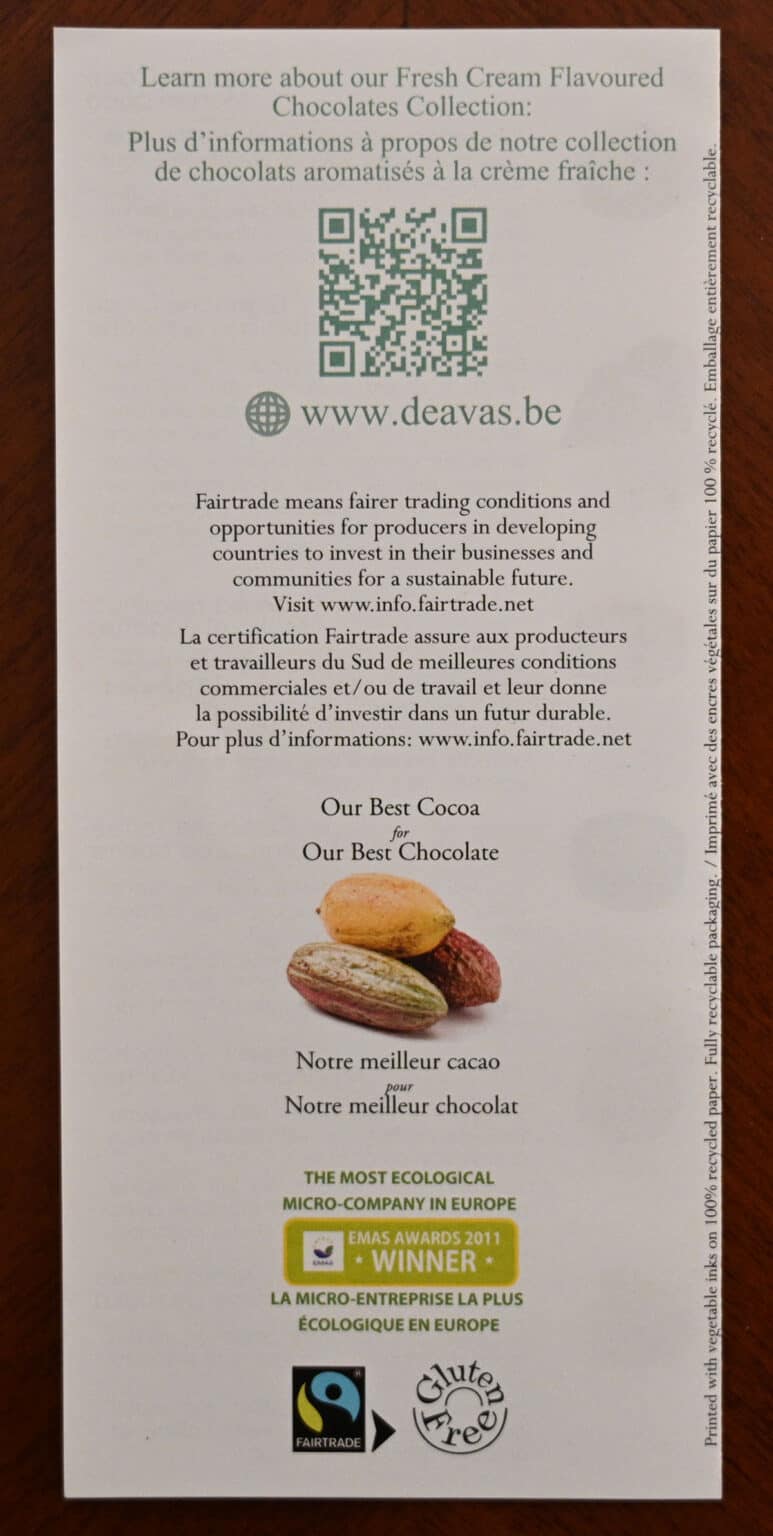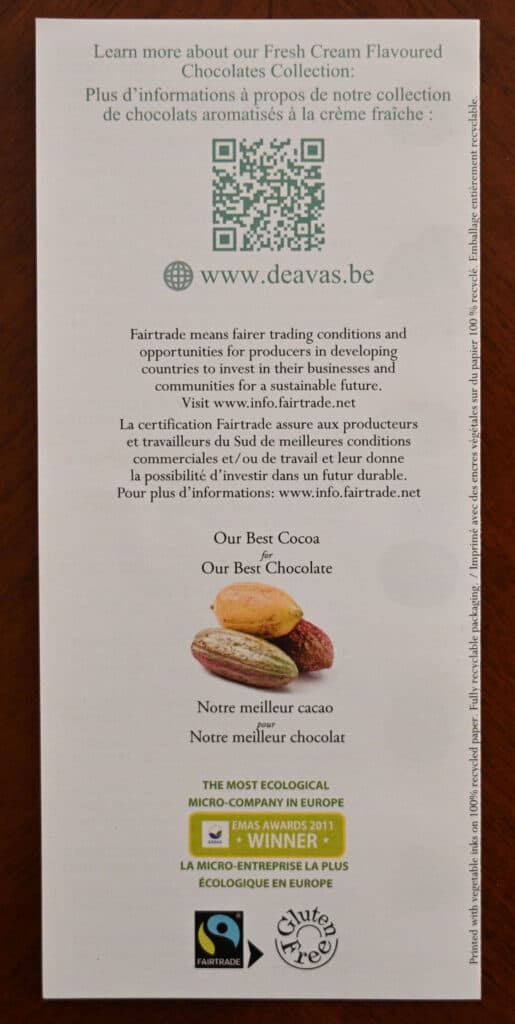 Nutrition
Calories
Three chocolates contain 220 calories, 16 grams of fat, 18 grams of carbohydrates, two grams of fibre, 15 grams of sugar, two grams of protein and 15 milligrams of sodium.
It is very easy to eat three or more of these chocolates! If you're watching your sugar, calories or fat you may want to limit how many you enjoy!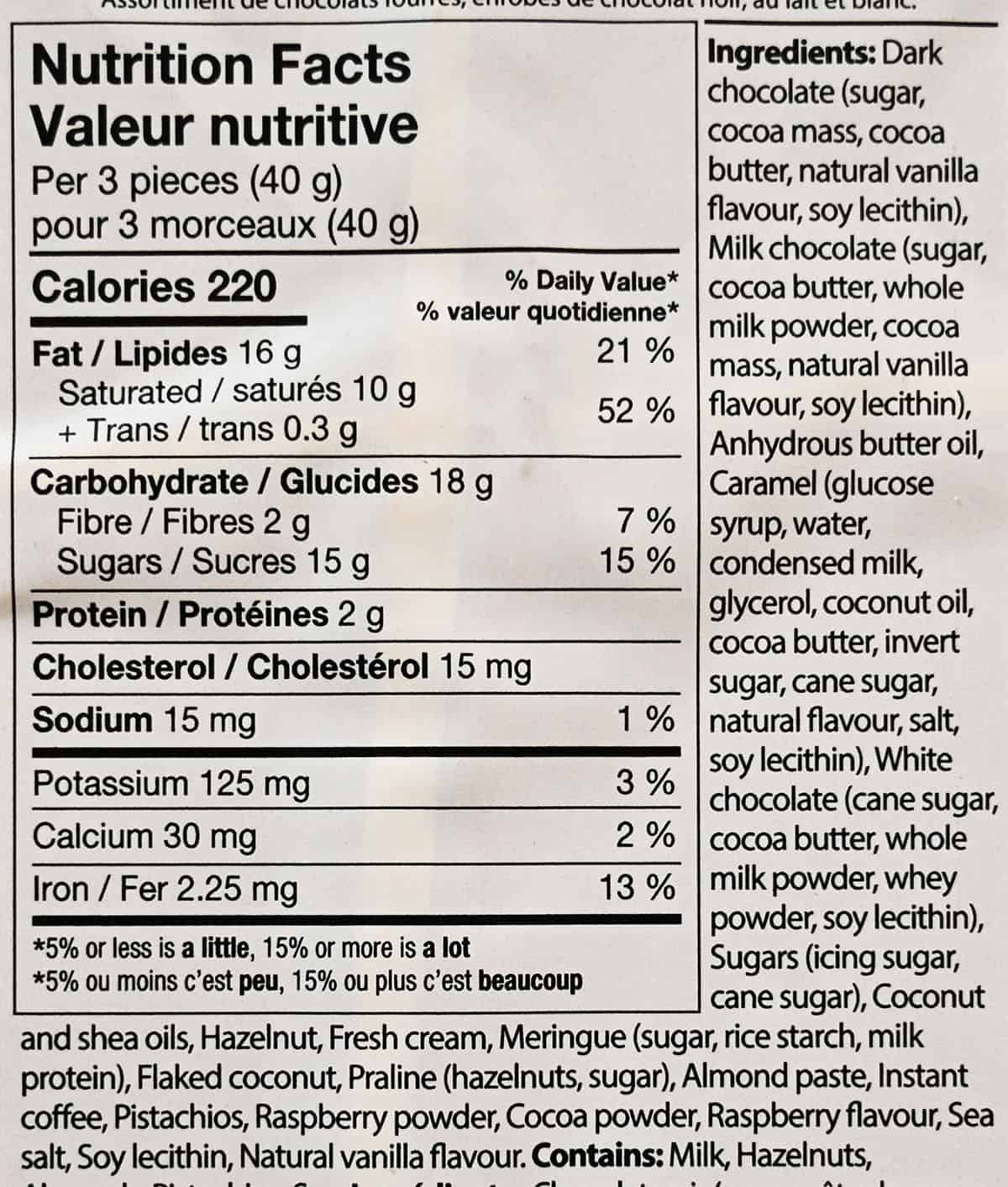 Ingredients
Good news! The chocolates appear gluten-free. They contain milk, almond, hazelnuts and pistachios. None of the ingredients are healthy which is totally expected for chocolates.
Scoring
Taste: 7.5/10
Cost: 9/10
Convenience: 10/10
Nutrition: 0/10
Overall
Give it a try!
My husband, mom and I all tried these and thought they tasted quite nice! They're nowhere near as good as a local chocolatier but for store-bought chocolate they're pretty good and I like the variety.
Have you tried these chocolates? What do you think of them?
---
Please note that this review was not paid for or sponsored by any third party. This product was purchased by Costcuisine for the purpose of producing this review. The opinions in this review are strictly those of Costcuisine. Costcuisine is not affiliated with Costco or any of its suppliers. In the event that Costcuisine receives compensation for a post from the manufacturer of a product or some other third party, the arrangement will be clearly disclosed (including where the manufacturer of a product provides Costcuisine with a free sample of the product).