Hedgehogs are adorable, milk chocolate truffles with a creamy hazelnut filling. They tend to be sold during the holiday season! You no longer have to go to your local chocolatier for these chocolates because Costco is carrying the House of Brussels Hedgehogs! Are these worth adding to your Christmas chocolate shopping list?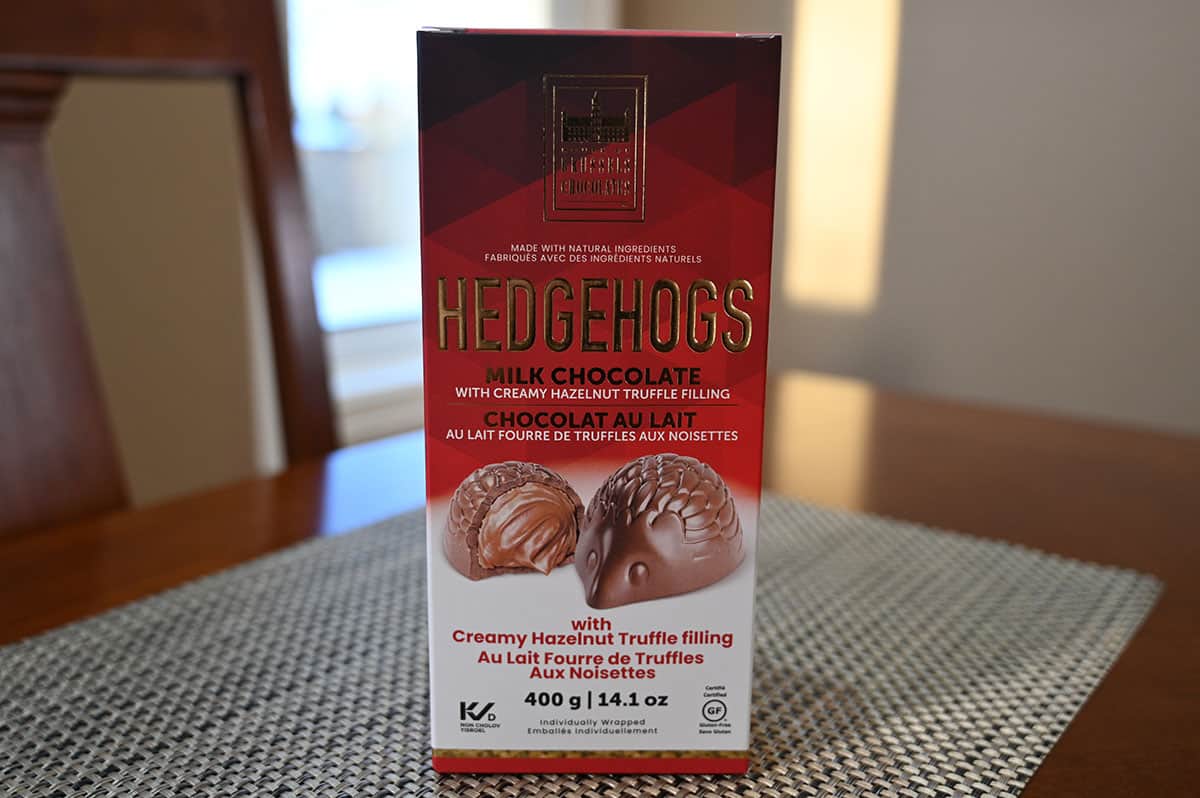 Hedgehog chocolates remind me of my Nanny who passed away about a year and a half ago. She loved them and her neighbors bought her a box every year for Christmas. Every year on Christmas when we'd drive her home after dinner she'd offer me a big hedgehog and I'd happily accept despite being stuffed. When Sean came into the picture and we drove her home together, I would come back out to the car with a hedgehog in my hand for him too.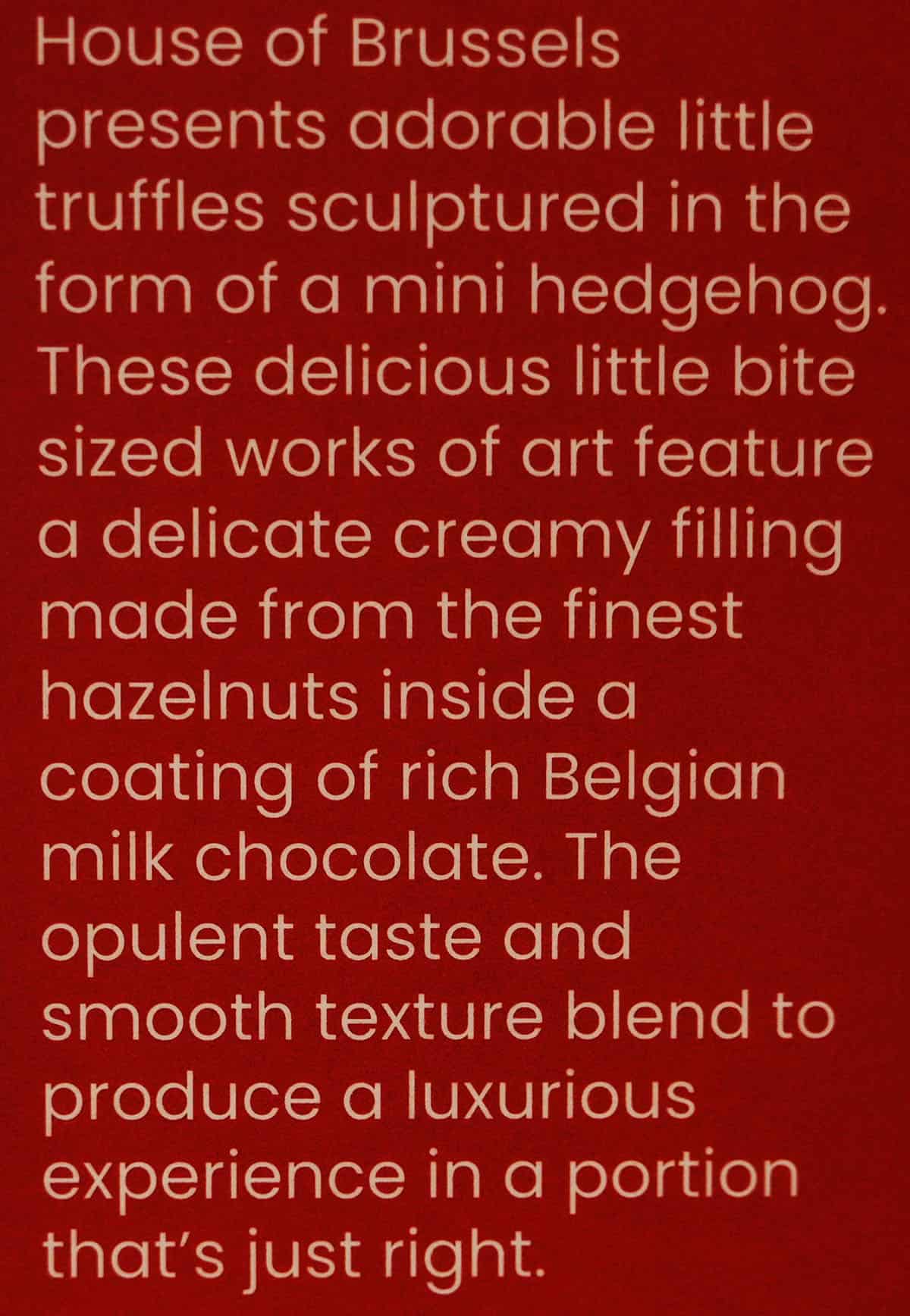 I love having hedgehogs around the holidays so I picked up these House of Brussels Chocolates Hedgehogs to review. Other chocolates I love from Costco are the Kirkland Signature Macadamia Clusters, Lindt Lindor Assorted Chocolates, Utah Truffles Milk Chocolate Truffles, Truffettes De France Chocolate Truffles, Hawaiian Sun Chocolate Covered Macadamia Nuts and the Gudrun Fine Belgian Chocolates.
Location in Store
You can find these chocolates in the seasonal Christmas aisle at Costco, the item number is 1661811.
Taste
First off I'll start by saying I prefer these over the CHOCXO Mini Hedgehogs from Costco I've previously reviewed. The Brussels brand tastes creamier and a bit fresher to me. Generally, all hedgehogs taste pretty similar though.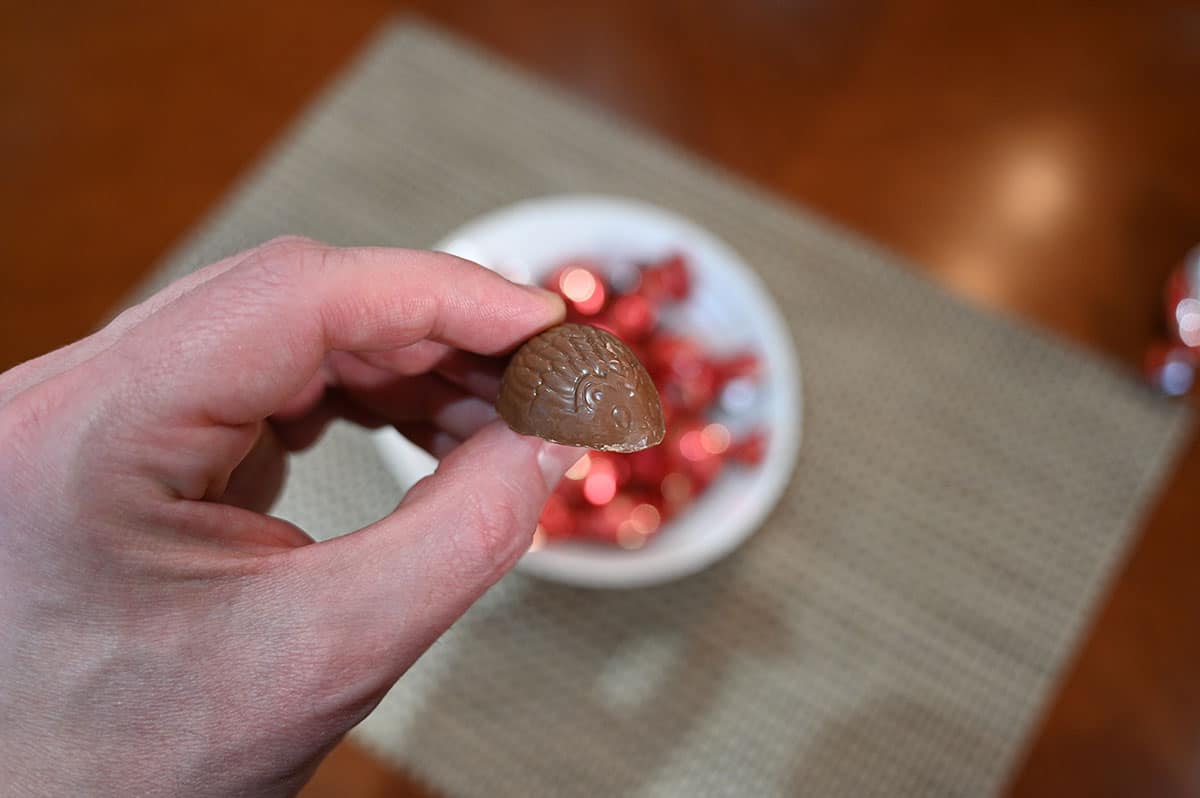 They have a milk chocolate shell and a hazelnut filling. The flavor is kind of similar to Guylian Seashells if you've had those before. The center is a delicious hazelnut filling but it's not liquidy, it's a solid center. The outside is sweet and smooth milk chocolate. I don't find them too sweet and if I had my choice of any chocolates over the holiday season, these would be in the top five for sure.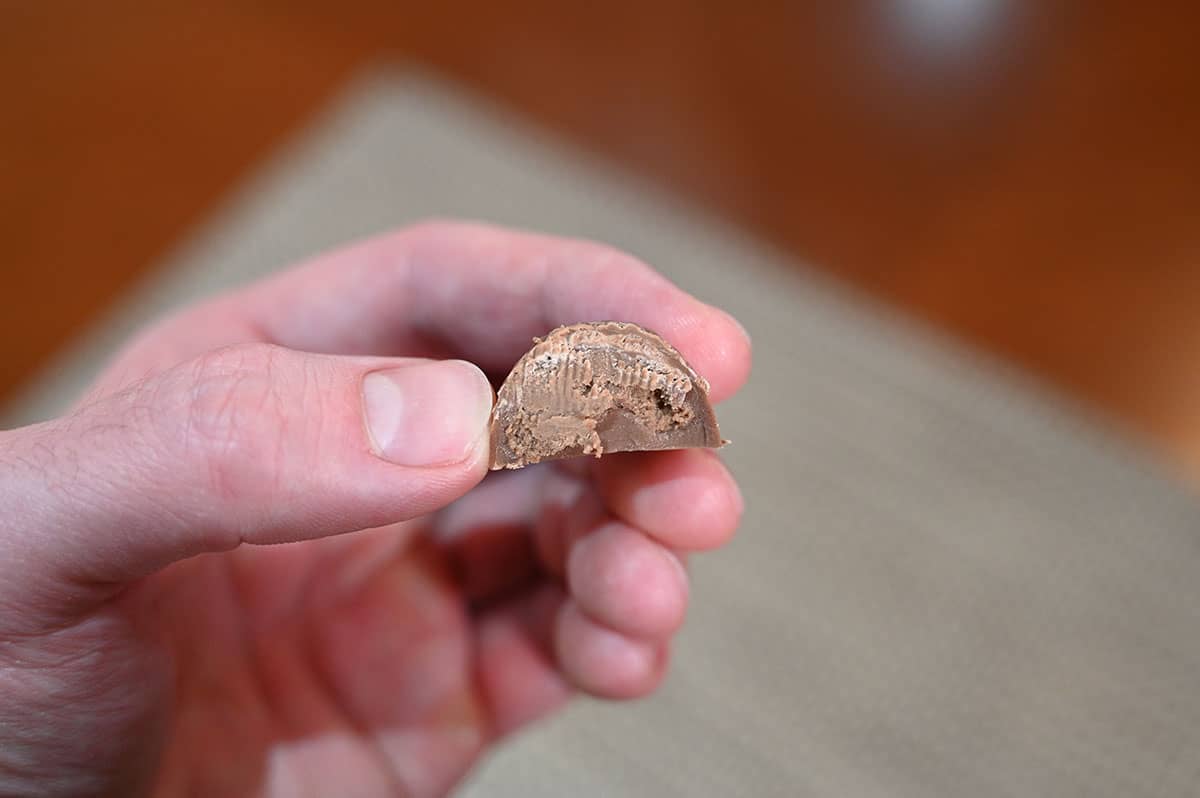 The size of the hedgehogs is perfect, about two bites worth and just enough to satisfy without feeling like you've over-indulged if you have more than one!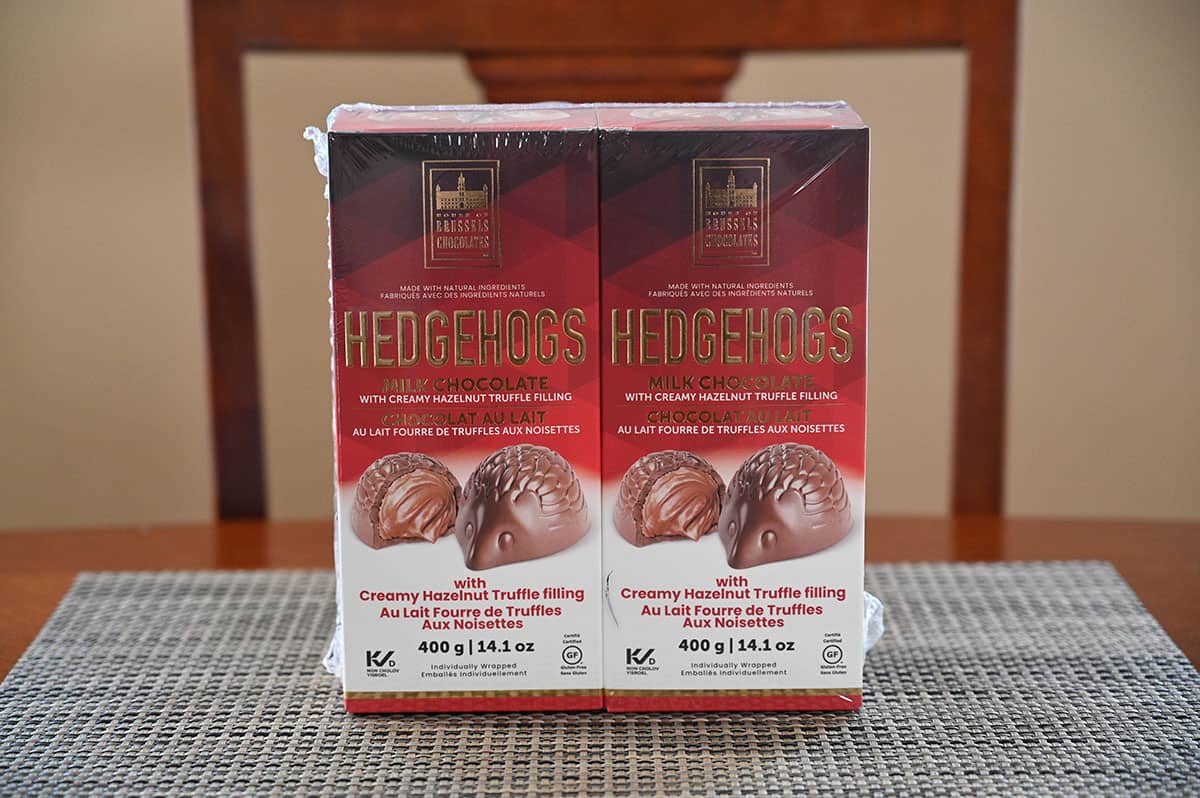 Cost
Two 400-gram boxes cost $19.99 Canadian which isn't too expensive in my opinion. It's cheaper than a chocolate shop but the quality of the chocolates is similar. If I were to do a blind taste test I don't think I could tell the difference between hedgehogs from a chocolatier or the Costco Brussels Chocolates Hedgehogs.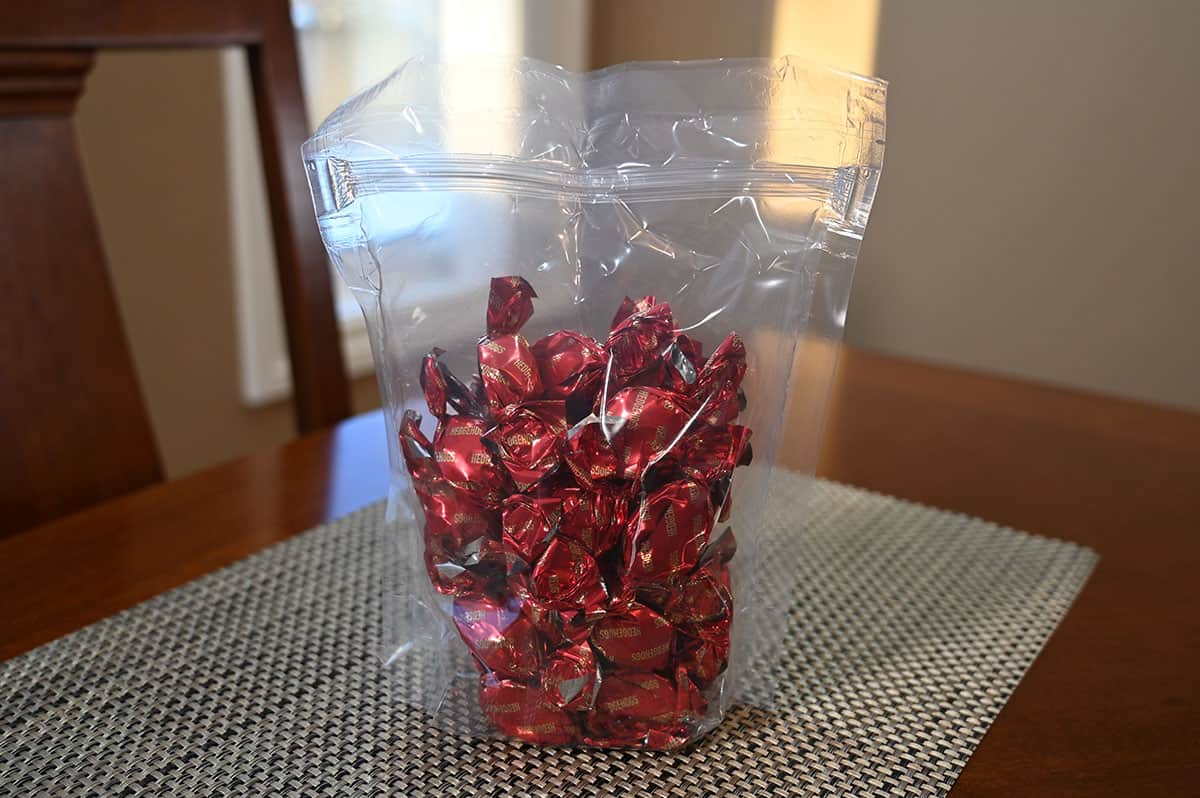 Convenience
There are two boxes and each box contains a resealable bag of individually wrapped hedgehogs. The best before date is almost two years from when I purchased the chocolates and obviously they should be stored in a cool, dry place so they don't melt!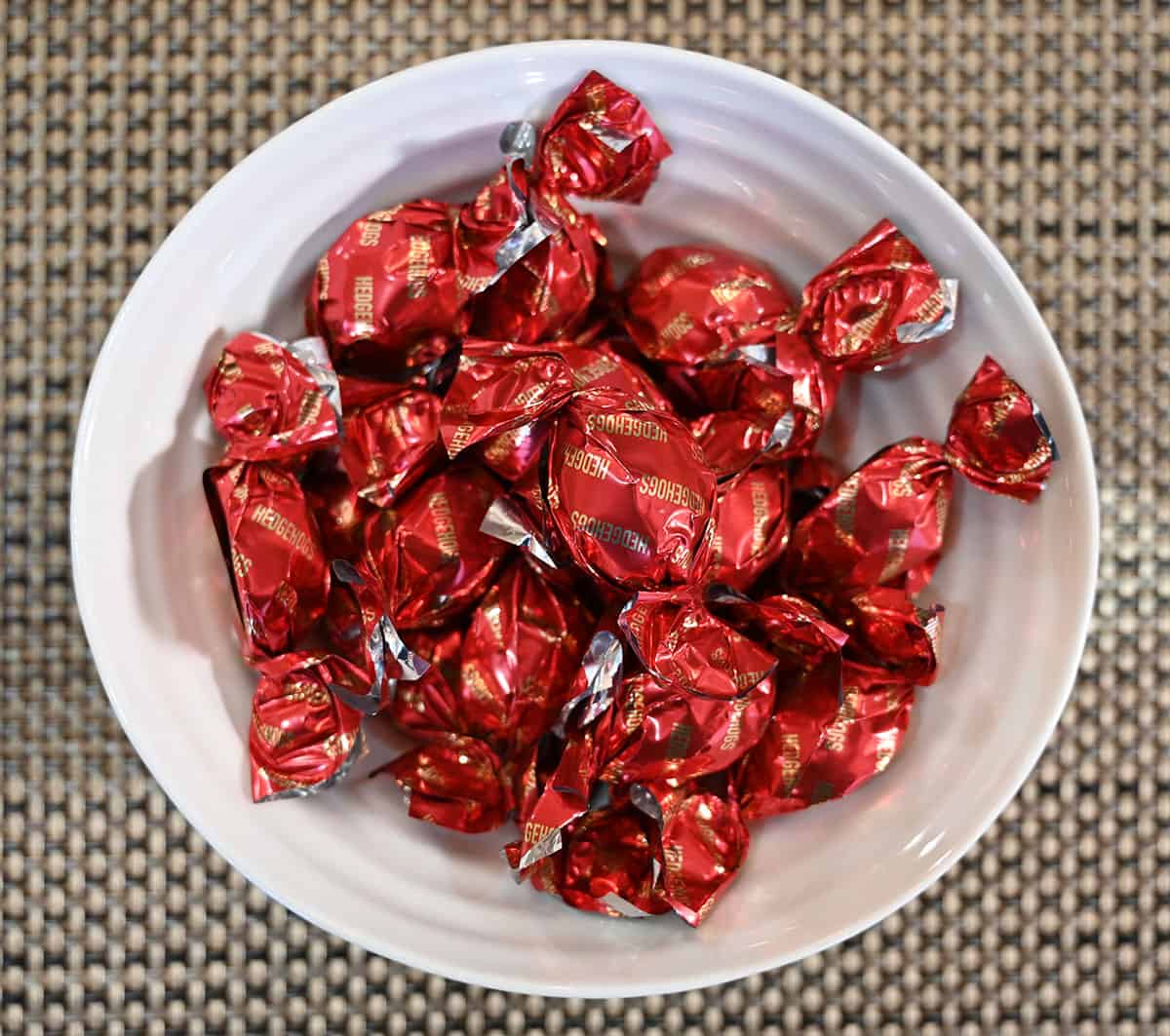 I think both kids and adults love these and they make a great gift. They're also really nice to have around the holidays in your candy dish!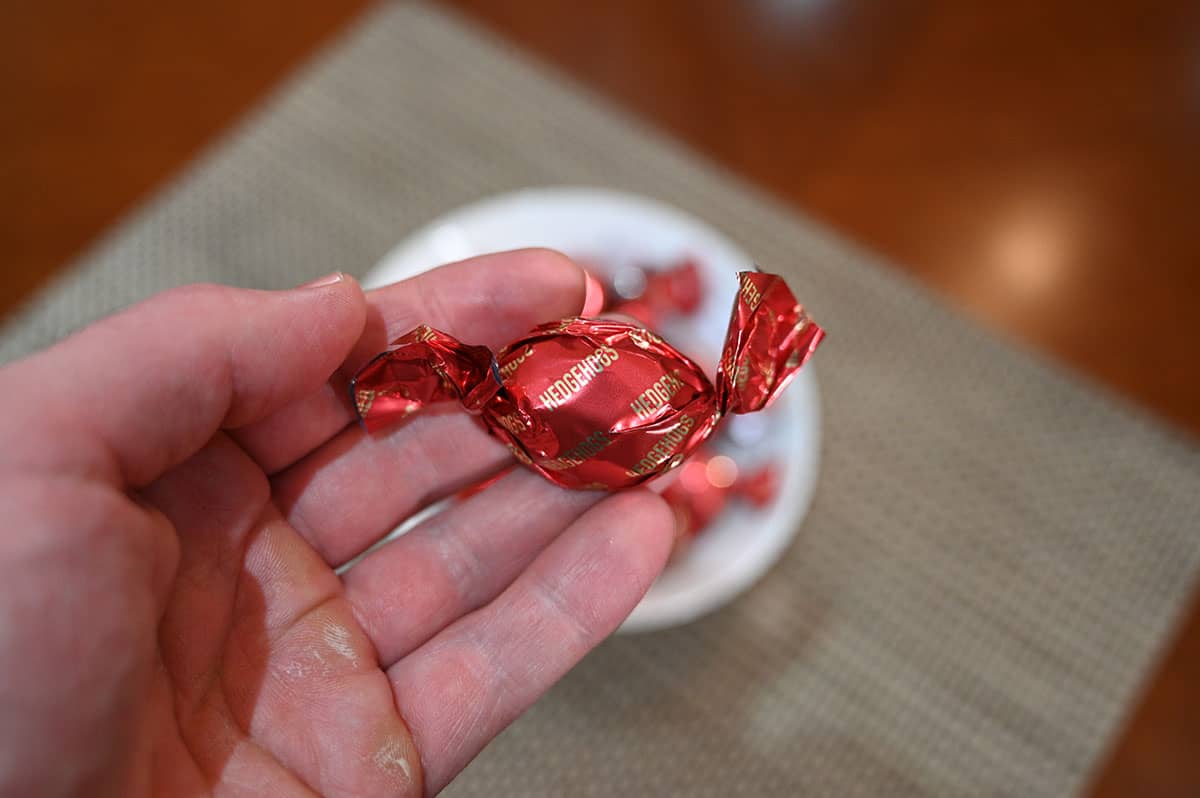 Nutrition
Calories
Four hedgehogs are 220 calories, 15 grams of fat, 30 milligrams of sodium, 20 grams of carbohydrates, one gram of fiber, 18 grams of sugar and three grams of protein. Sadly, I could easily eat four of these since they're not that big!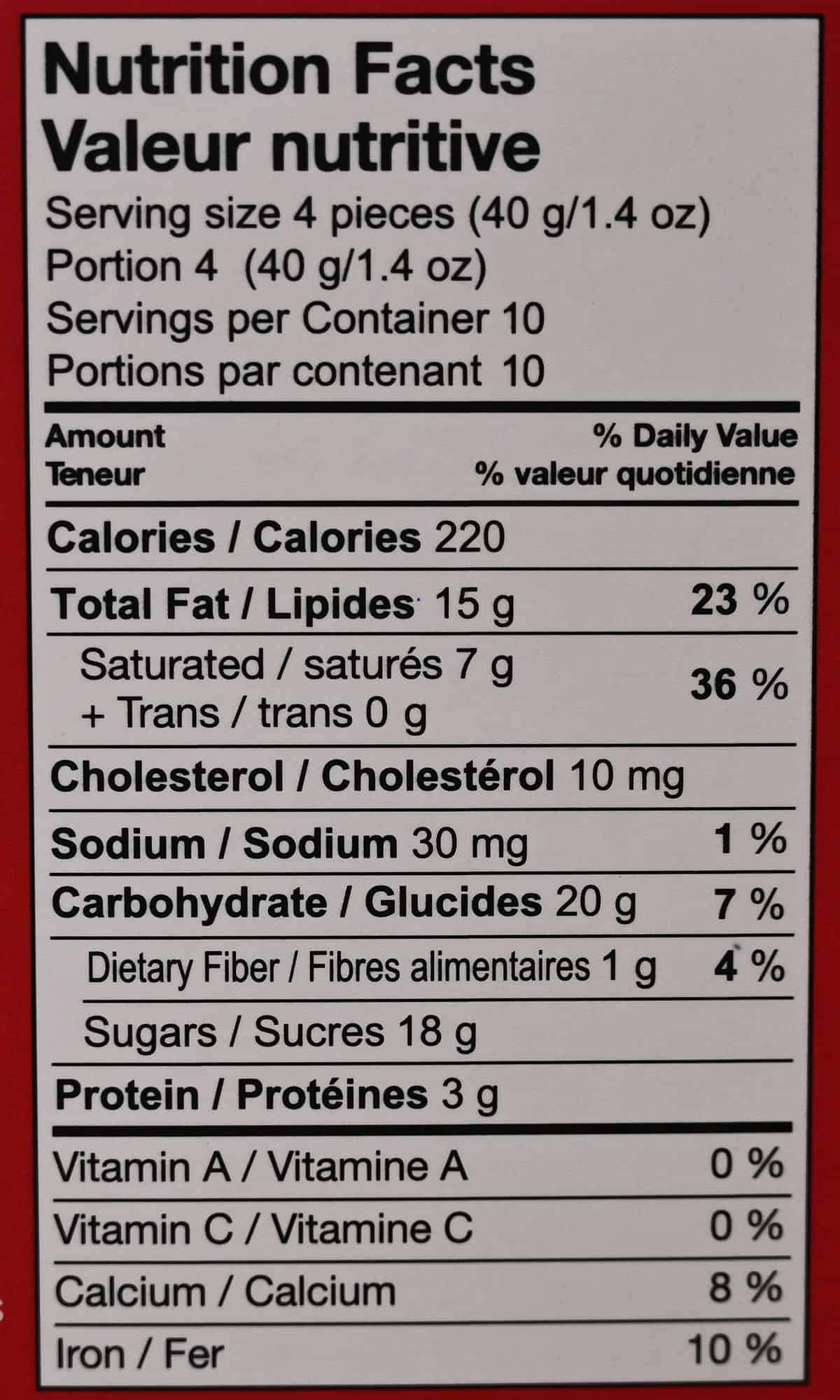 Ingredients
One thing that's nice is that these chocolates are certified gluten-free. I have a gluten-free best friend so I'm happy to know I can offer her some of these! I actually really love how short the ingredients list is! The list is not at all healthy, but the fact it's just chocolate and hazelnut without a ton of other ingredients makes me feel better about eating these.
The chocolates contain milk, soy hazelnuts and may contain traces of peanuts and other tree nuts.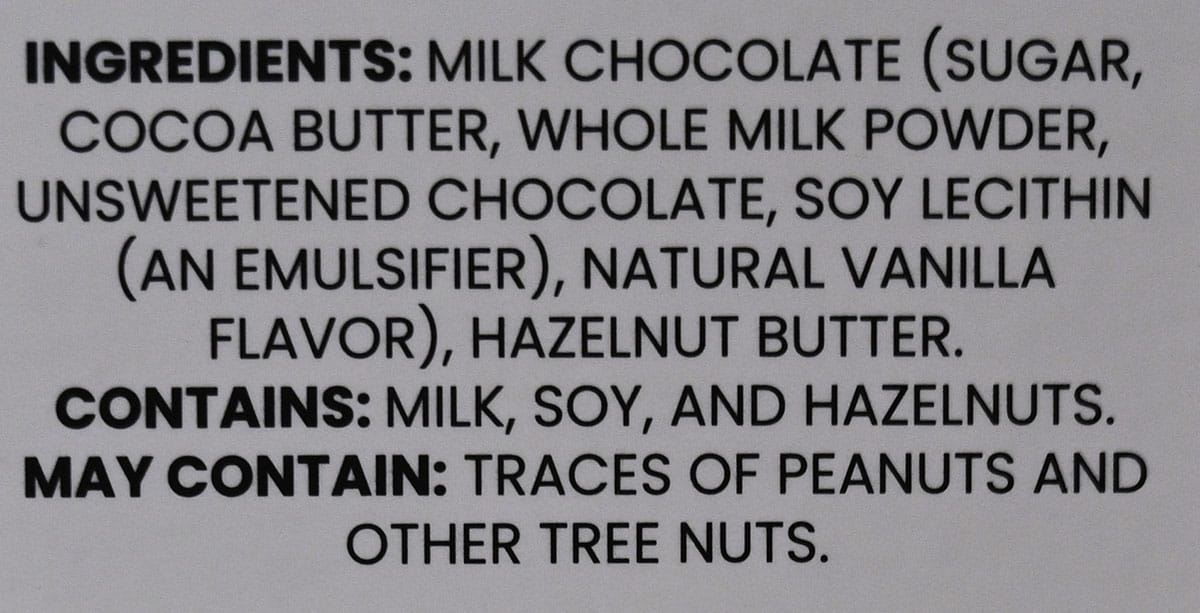 Scoring
Taste: 9/10
Cost: 7.5/10
Convenience: 10/10
Nutrition: 0/10
Overall
Must buy!
I love these chocolates, they scream Christmas to me, remind me of my Nanny and taste delicious.
Have you had hedgehog chocolates before? What did you think?
---
Please note that this review was not paid for or sponsored by any third party. This product was purchased by Costcuisine for the purpose of producing this review. The opinions in this review are strictly those of Costcuisine. Costcuisine is not affiliated with Costco or any of its suppliers. In the event that Costcuisine receives compensation for a post from the manufacturer of a product or some other third party, the arrangement will be clearly disclosed (including where the manufacturer of a product provides Costcuisine with a free sample of the product).